'Dahaad' (Roar) is a crime thriller drama series created by Zoya Akhtar and Reema Kagti for Amazon Prime Video. The narrative progresses as we see Sub-inspector Anjali Bhaati look into the mysterious deaths of women whose bodies are recovered from public restrooms. While the deaths seem like suicides, she believes that there's more to them than meets the eye and that someone is playing a very dangerous game. Set in Rajasthan, India, the show offers compelling performances by Sonakshi Sinha, Vijay Varma, Gulshan Devaiah, Sohum Shah, Manyuu Doshi, Zoa Morani, and Jayati Bhatia.
A social commentary that showcases the backwardness of society, discrimination, patriarchy, and conformism while pulling off a great cat-and-mouse chase that keeps us on the edge of our seats, 'Dahaad' expertly maintains the social-procedural dynamic. It premiered at the Berlin International Film Festival and became the first Indian web series to do so. So if all this, along with the plot of the story, makes you wonder whether it is based on a true story, or if you are looking for a more compelling reason to watch the show, here's what you need to know.
Is Dahaad (Roar) a True Story?
'Dahaad' is partially inspired by true events. It is driven by a script penned by Zoya Akhtar, Sumit Arora, Reema Kagti, Mansi Jain, Karan Shah, Ritesh Shah, Chaitanya Chopra and Sunayana Kumari. In the series, Sub-inspector Anjali Bhaati (Sonakshi Sinha) is in search of a serial killer who kills several women using cyanide after meeting them on the pretext of marriage. The name of the man is Anand Swarnakar (Vijay Verma), a professor of Hindi at a women's college. The show makes the identity of the man clear at the beginning to up the ante of the chase. However, the truth about the series lies in the very identity of Anand Swarnakar.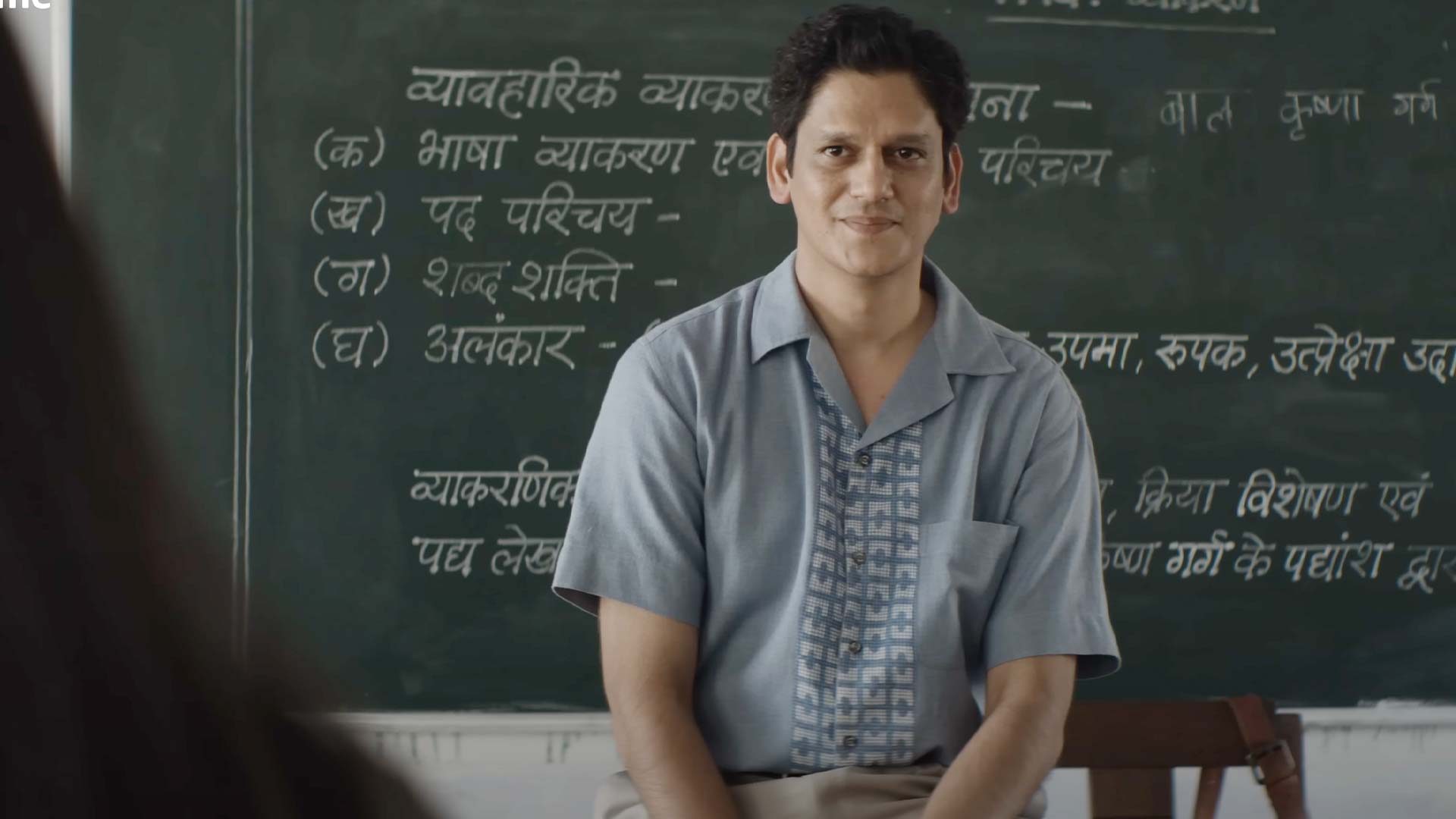 While the makers haven't explicitly acknowledged it, his character is reportedly inspired by real-life serial killer Mohan Kumar Vivekanand of Dakshina Kannada, Karnataka. The similarities between the reel-life and the real-life psychopath are too striking not to connect the dots. Coming to the inspiration, Mohan Kumar Vivekanand AKA Cyanide Mohan is a serial killer, presently serving life imprisonment, who was convicted of the murder of 20 women between 2003 and 2009. His age at the time of his crimes was over 40. The reason he is known as Cyanide Mohan is that his weapon of choice was Cyanide pills.
Mohan manipulated women, mostly between the ages of 22 and 35, with the promise of marrying them, only to establish a physical relationship with them and then kill them by convincing them to take the pills. After this, he stole their jewelry and vanished to find his next victim. As per a comprehensive report by ABP Live, each of Mohan's victims belonged to the lower caste strata of the Indian caste system and he studied each of them for two months while searching for his next victim.
What sold Mohan's manipulation technique was that he offered to marry without a dowry. He reportedly approached the women at bus stands in different cities and established a conversation that helped him decide whether she was a viable option or not. If she was, conversations would turn into meetings which would then turn into proposals for marriage. He manipulated the women in such a way that they would flee their homes with their valuables. Then, Mohan and the woman would spend a night in a hotel room where he would establish a physical relationship with her. The next day, on their way to their supposed marriage location, he would ask the woman to take a contraceptive pill which was, in truth, laced with cyanide.
Mohan kept the fertility cycles of the women in check to make sure that they were ovulating. This prevented them from hesitating to an otherwise unwanted pregnancy. The pill she was made to take inside a public restroom where he, too, accompanied her. In reality, he was just assuring that the woman died there, and he was never wrong. After the woman died, Mohan would calmly return to the hotel room, take all her valuables, and escape. The use of cyanide ensured that there was no tell-tale sign of murder.
In 2009, the disappearance of a 22-year-old girl Anitha Bangera, hailing from Barimaru village of Dakshin Kannada, and the violence that was a result of police inaction towards the case, forced the authorities to form a special investigation team. As per The Indian Express, the team was led by Inspector Nanjunde Gowda and Assistant Superintendent Chandragupta. These two officers may be the inspiration behind the characters Anjali Bhaati and Devi Lal Singh (Gulshan Devaiah). Anitha's phone records eventually led the police to Mohan though Anitha was already dead. Her body was found in a different town.
The police recovered 8 Cyanide pills and 4 mobile phones along with Anitha's belongings from his place. Upon his arrest, he mentioned killing 32 women of which only 20 were ever verified. He was sentenced to death at first but the decision was changed and he was given life imprisonment. Cyanide Mohan is presently serving at the Hindalga Central Prison in Belagavi, Karnataka. Therefore, it is understandable why many believe that 'Dahaad' is inspired by Cyanide Mohan and his actions, provided the shocking details of the case that shook India.
If the makers indeed take the inspiration, the improvisation by introducing a female cop who takes charge of the case takes the narrative to a new height. Moreover, the characterization of Verma's Anand Swarnakar has been done in such a way that it connects to Cyanide Mohan's methods in ways more than one. However, whether or not the makers of 'Dahaad' borrowed from real events, the truth is that there is a person in real life that Anand Swarnakar represents, and that person is still alive.
Read More: Shows Like Dahaad