The good old 90s! Those golden days, which were not ruled by social media, smart phones, and online platforms, were so much fun. And we would do anything to relive them. Yes, during that period, we did not have the luxury of viewing everything at the touch of a finger, but that was the time when our entertainment world brimmed with some of the best TV shows. Do you remember waiting for Friday nights for your favorite programs to start airing on ABC? Nostalgic already? Well, technology is here to help you out again. With Netflix's resurrected collection of absolutely must-watch 90s shows, you can start bingeing right away, without even having to get off your couch. No commercials and no waiting for weeks for new episodes to air. Here's the list of really good 90s shows on Netflix that are available to stream right now:
16. Charmed (1998)
Witchcraft and teenage dramas never get old. And 'Charmed', which aired for eight complete seasons, tackles this combo perfectly. It is about three sisters who discover that they are the descendants of a generation of witches and are endowed with supernatural powers. Now, they have to use their black magic skills to protect humanity from sinister, evil forces. What makes this show so good is the chemistry between the siblings and the performances from the lead characters. You can watch it here.
15. That '70s Show (1998)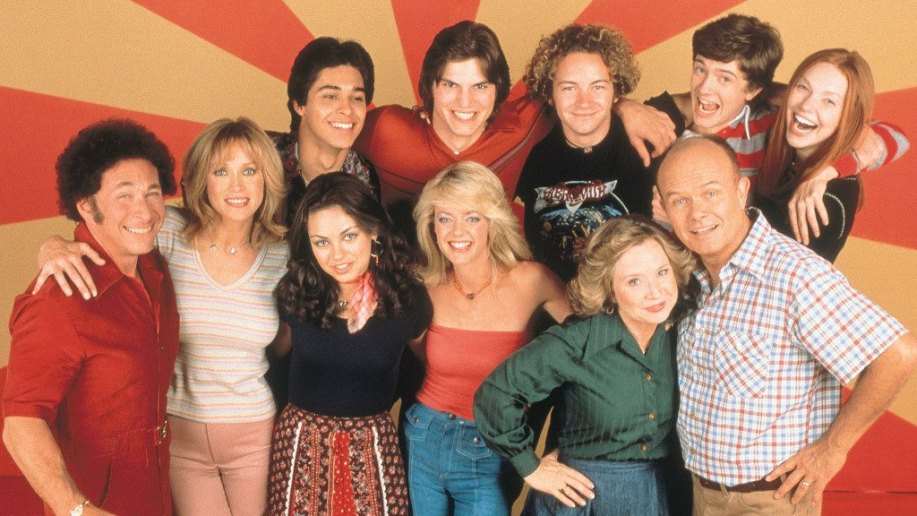 Okay, this name may sound misleading. And you are right. The premise of 'The '70s Show' does take place in the 70s, but it was shot in the 90s. So, we can include it on our list. The plot of this series revolves around a group of teenagers, absorbed in indulging in the 70s culture, while listening to rock and roll. Comic and funny, it primarily chronicles the struggles of adolescence and the wishes of these guys to live purposeful lives. Moreover, if you want to witness the cute beginnings of romance between Ashton Kutcher and Mila Kunis, then this should be definitely on your watch list. You can watch it here.
14. Midsomer Murders (1997)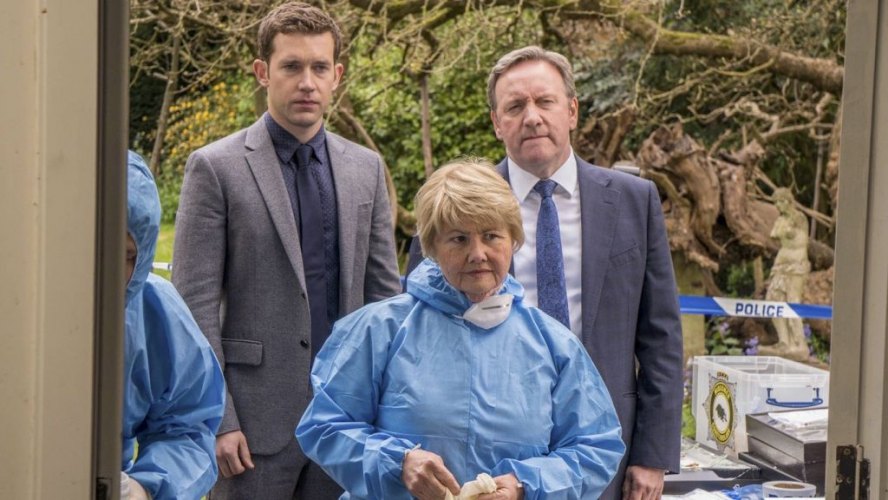 'Midsomer Murders', a British detective drama, is adapted from Caroline Graham's books, namely the Chief Inspector Barnaby franchise. It is one of the most watched and longest-running series that has a huge global viewership. The story, accompanied with dark humor, whimsical notes, and satire, is set in small villages on quaint English countrysides. Detectives John Nettles and John Hopkins visit these localities to investigate cases of murder, mayhem and mystery. You can watch it here.
13. Friends (1994)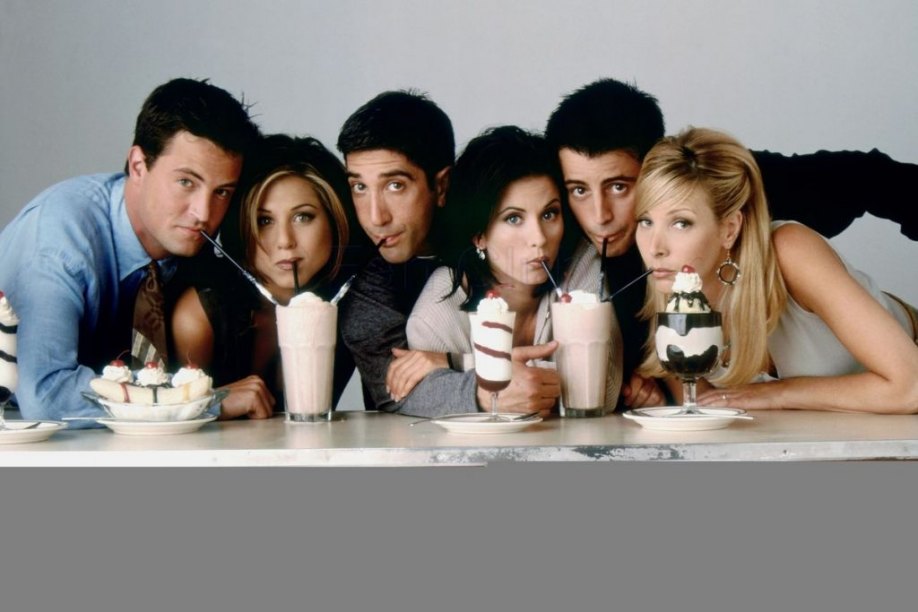 We love the 90s for one more reason — it gave us 'Friends'! Can there be any other series as perfect as this one? Nope. And therefore, our list can never be complete without this name. Hilarious, extremely addictive, and lighthearted, this epic sitcom is about six reckless buddies who reside in Manhattan. The story simply follows their troublesome and happening lives. You can watch it here.
12. Chewin' the Fat (1999)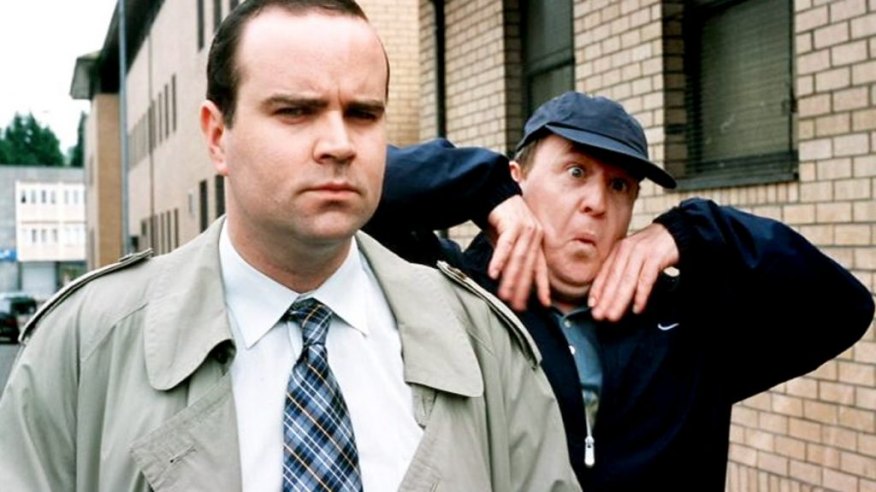 'Chewin' the Fat', a Scottish sketch comedy show, stars Ford Kiernan, Greg Hemphill and Karen Dunbar in major roles. Featuring several offbeat characters, along with the main leads, this series brings together "petty criminals, dodgy decorators, full-bore Glaswegians, and oddball documentary presenters", as per the synopsis on Netflix. The central plot is about parody on general Scottish life. The show was extremely popular after its release and hence, gave rise to a spin-off show, namely 'Still Game', which is a sitcom centered around two old buddies friends, Jack and Victor. Filmed mostly around Glasgow and sometimes in West Dunbartonshire, 'Chewin' the Fat' means chatting casually, yet thoroughly, about matters of mutual interest. You can watch this show here.
11. Party of Five (1994)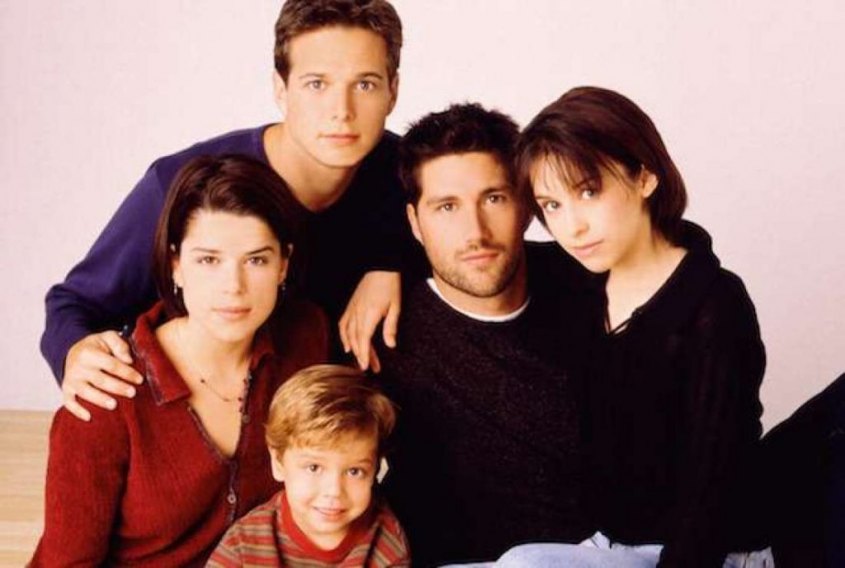 The plot of 'Party of Five' is set in San Francisco. It revolves around five orphans, the Salinger siblings, whose parents are tragically killed in a car accident. The members comprise the womanizer and irresponsible 24-year-old Charlie, 16-year-old Bailey, 15-year-old Julia, 11-year old Claudia, and one-year-old baby Owen. While Charlie is the eldest and still struggles to accept the new responsibility bestowed upon him, Bailey, the once rebellious teen turns responsible, but later gets addicted to substance abuse. Julia is a sensitive young girl, while Claudia is insecure. Mainly dealing with the struggles after parental loss, the show documents the lives of these siblings as they first start running the family restaurant and gradually deal with problems that unravel later in the series, such as Charlie's battle with cancer, Bailey's battle with alcoholism, and Julia being trapped in domestic violence. Additional episodes introduce new plot points and cast members. You can watch it here.
10. Twin Peaks (1990)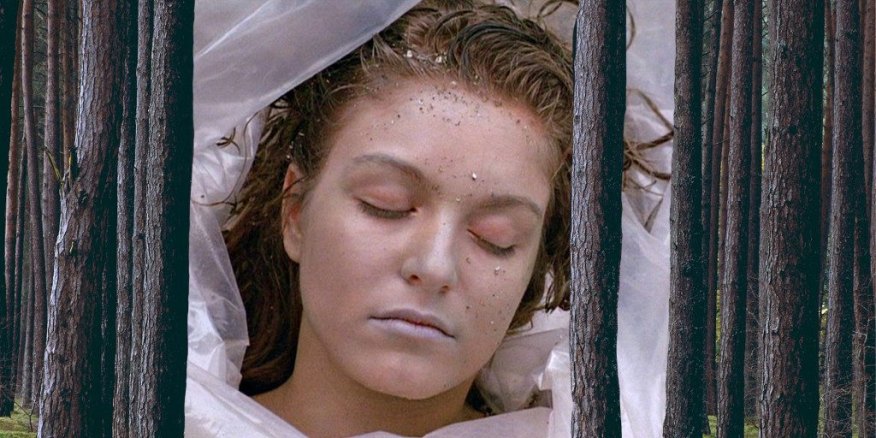 Special agent Dale Copper features as the protagonist in one of the most surreal shows from the crime genre, namely 'Twin Peaks'. When a high school student is brutally murdered, Dale travels to the fictional town of Twin Peaks to investigate the matter. Well, as you can guess already, since this is a famous classic, things are not what they seem like. Infused with an eerie undertone throughout its narration, obscure elements, and eccentric characters, the show is a must for fans of supernatural detective dramas. And of course, the dose of black humor and fantastic cinematography are other additional reasons. You can watch it here.
9. Mighty Morphin Power Rangers (1993)
'Mighty Morphin Power Rangers', the live-action superhero kids' TV show, is the first title in the long list of names from the Power Rangers franchise. It played a significant role in the 90s pop culture and was also the inspiration behind several action figures. A series that truly defines the classic era of the 1990s and was the most watched program on Saturday mornings, it tells the story of five teenagers who are selected by Zordon to defend the Earth from the evil of Rita Repulsa, her monsters and her minions by using their super powers. You can watch it here.
8. Frasier (1993)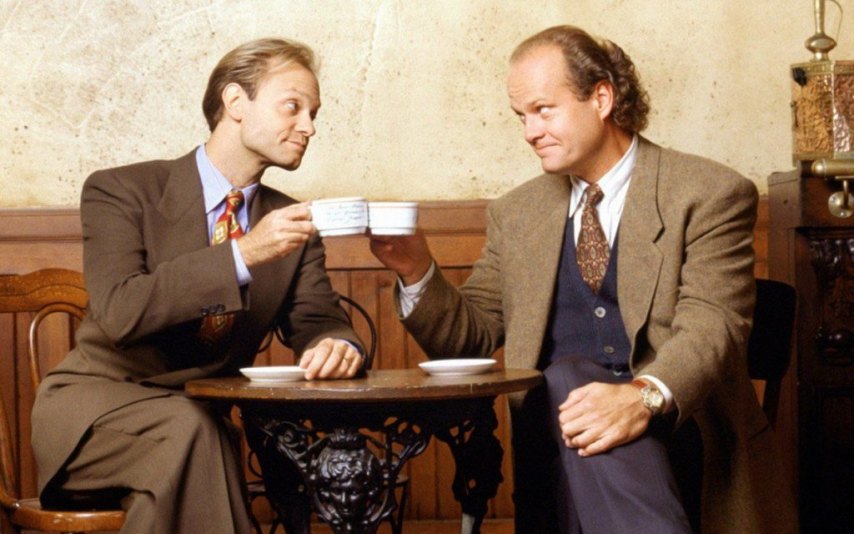 Tossed salads and scrambled eggs — does this click somewhere in your memory? If you were a 90s kid, it surely will. Introducing us to one of the most famous theme songs, 'Frasier' is a critically acclaimed sitcom that aired on NBC for 11 seasons. Ranked as one of the best comedies of all-time, this show features excellent writing, memorable cast members, and clever plot lines. And did you know that it won 37 Primetime Emmy Awards, making a record at that time for any scripted series?
7. Forensic Files (1996)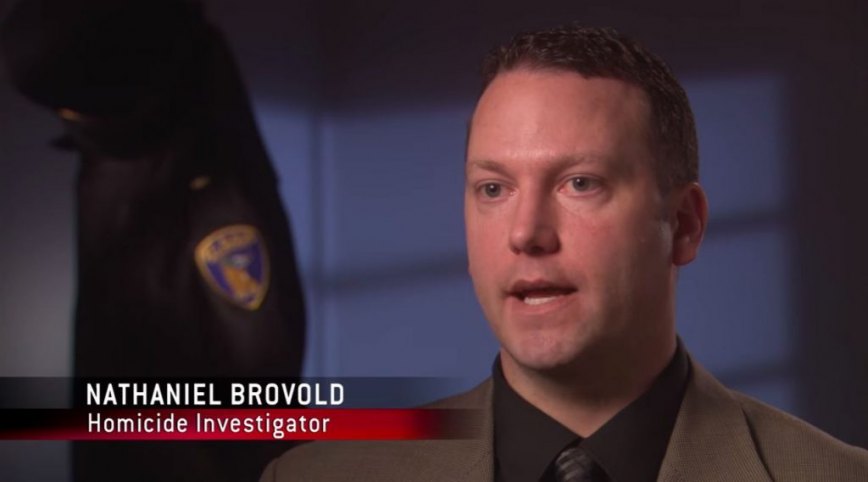 Apart from fictional masterpieces, the 90s also came with its own supply of non-fiction dramas as well. And standing out in the midst of several titles from those times in 'Forensic Files', an American docu-series that documents the utilization of forensic science in decoding the mystery behind horrific crimes, make-believe accidents, and disease outbreaks. Featuring adept technical experts, each episode of the show reveals how these professionals assemble clues left behind by criminals and use the information to capture the offenders. The format follows recreating actual crime scenes, showing parts of the investigations, and revealing the final legal resolution. You can watch it here.
6. Goosebumps (1995)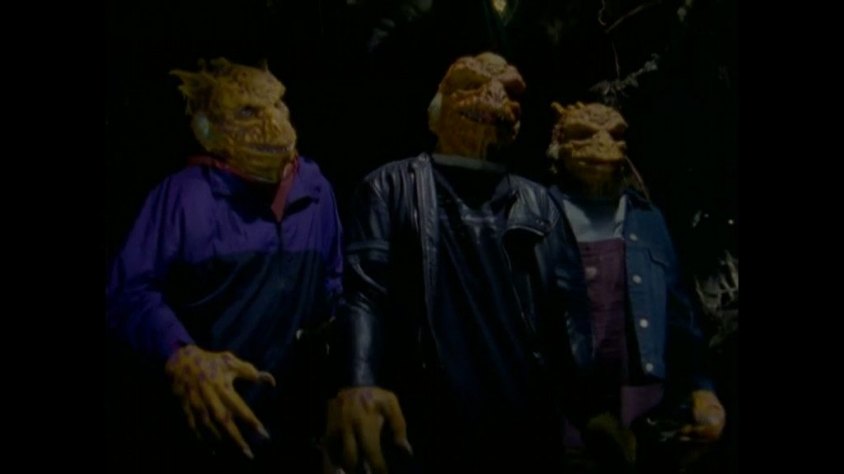 Next, let us venture into the realm of horror. And even here, in this genre, the 90s don't disappoint. It brought us 'Goosebumps', the cult favorite live action series adapted from R.L. Stine's award-winning book franchise. This anthology series revolves around kids and teenagers who find themselves in a strange alternate reality, where they have to face bizarre situations, such as haunted amusement parks, possessed Halloween masks and other scary set-ups. You can watch it here.
5. Pokemon (1997)
'Pokémon', an abbreviation for Pocket Monsters, is a Japanese anime television series, based on the Pokémon Company's Pokémon video games. After its release, this show became so popular that it transformed into a global phenomenon. It was instrumental in introducing anime to mainstream culture and making it successful in the world of Western entertainment. In fact, the two highest-grossing anime films in the US are both Pokémon films. It is also one of the most widely watched shows on Netflix.
'Pokemon's' story is about ten-year-old Ash, who wishes to become the greatest Pokémon (pocket monster) trainer in the whole world. In order to achieve his aim, he asks help from several of his friends and his own Pokémon, Pikachu. In their quest, Ash and his team travel the world in search of new Pokemons while battling enemies, sinister organizations, evil powers, and especially Team Rocket. You can watch it here.
Read More: Best Sci-Fi Shows on Netflix
4. The Royle Family (1998)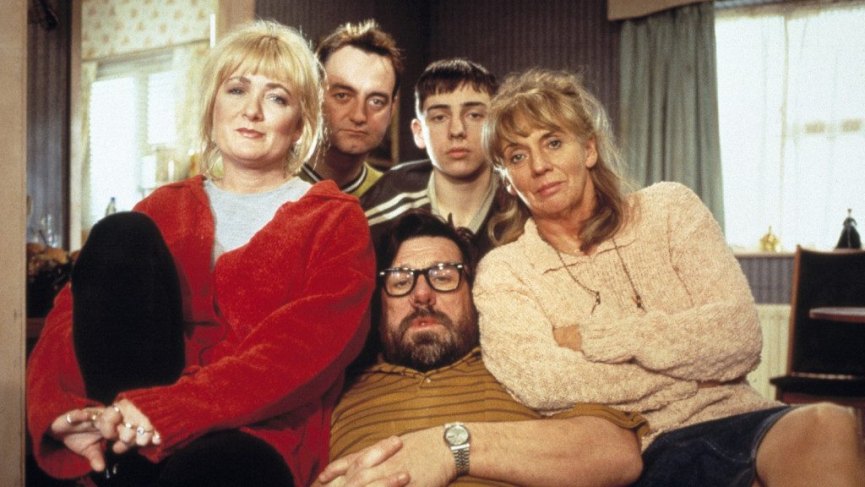 'The Royle Family' revolves around the regular, middle-class, and working Royles, who reside in Manchester. The main members are: Patriarch Jim, who spends most of his time in front of the TV and mostly does nothing; Barbara — his hardworking wife who earns and feeds the family; Denise, the couple's daughter and her husband, David; Antony their youngest son, and Norma, the morbid, weird granny. Why we recommend this show is because it gives a humorous take on the stereotypical portrayal of the common man. Most of the events unfold in the living room, on the couch, and in front of the TV, where the humor is derived from regular conversations among the members. You can watch it here.
Read More: Best Hunting Shows on Netflix
3. Futurama (1999)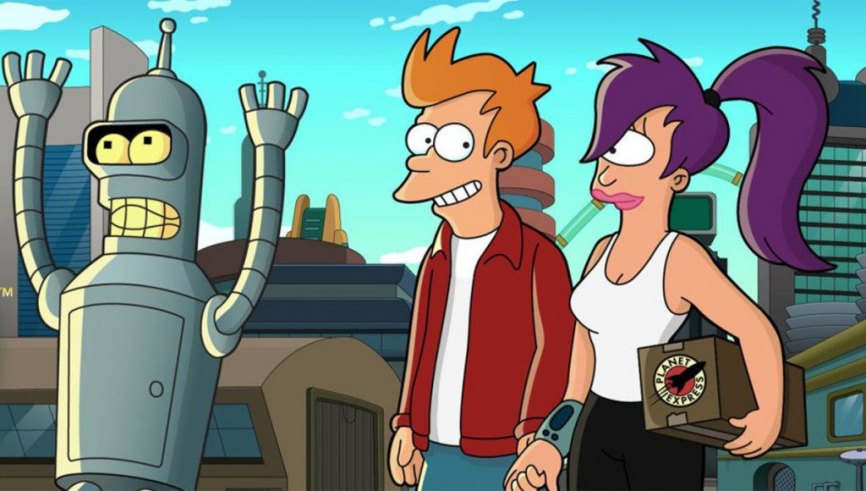 'Futurama' is an animated series that revolves around Fry, a pizza delivery boy, who gets accidentally frozen and wakes up in the future in the 31st century, 1,000 years from his present. Once he lands here, he starts living with an old, always-confused scientist, who also happens to be his only descendant. Accompanying Fry in this show are are captain Leela, accountant Hermes, intern Amy, the nasty robot Bender and moocher Dr. Zoidberg, who resembles a lobster. You can watch it here.
2. Queer as Folk (1999)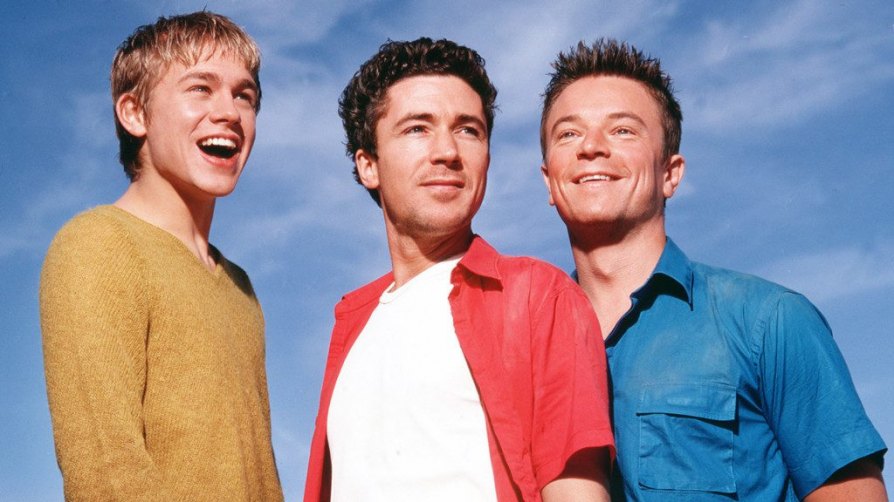 Did you think that shows highlighting LGBT issues air on the mainstream channels only in current times? Well, then you did not come across 'Queer as Folk'. This British television series revolves around the lives of three gay men (Stuart, Vince, and Nathan) who reside in Manchester's gay village, located around Canal Street. Releasing this series was quite a brave attempt during those times and we appreciate the creators for this groundbreaking step. You can watch it here.
Read More: Best Western Shows on Netflix
1. The West Wing (1999)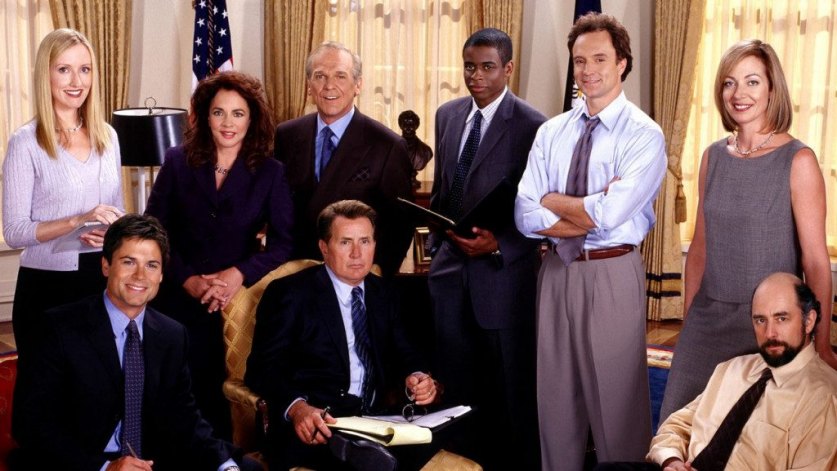 Before 'House of Cards' became such a huge hit, we had 'The West Wing'. The gripping political drama's plot is set in the West Wing of the White House and hence the name. Featuring an ensemble cast, this show has been ranked as one of the greatest and most influential TV programs of all time. Winning 26 Prime Time Emmys and countless other coveted awards, 'The West Wing' received wide critical acclaim upon its release. Offering an inside glimpse into the day-to-day affairs within the president's residence, this show is an engaging watch. You can watch it here.
Read More: Best LGBTQ Shows on Netflix