Lauren and Josh Swickard (who are married to each other in real life) share an on-screen romance yet again in 'A California Christmas,' which is directed by Shaun Paul Piccinino. At its core, the story is one of love, betrayal, romance, and the many obstacles (especially financial) that one must overcome in order to live life on their own terms. So, without further ado, let's start the discussion, shall we? SPOILERS AHEAD.
A California Christmas Plot Synopsis
Van Aston Enterprises wants to buy a farm so that they can use it as a warehouse. But no amount of money or power can persuade the owner, Callie Bernet, into selling her property. As a final resort, Mrs. Van Aston wants her son, Joseph, to negotiate with the steadfast woman before Christmas. However, the wealthy ladies man only agrees to do so when his lifestyle and role at the company are put in jeopardy.
So, Joseph heads out to the farm with the contract. However, on reaching there, he is mistaken for a ranch hand named Manny. Joseph realizes that he will have to get close to Callie and learn more about what makes her tick if he wants the deal to be successful. So he starts working on the property, and as time goes on, the two develop feelings for each other. But will his secret threaten their love?
A California Christmas Ending
Connor tells Callie the truth about Joseph, and Mrs. Van Aston also comes into town (since her son has not been picking her calls and has provided no updates about the deal). Joseph tells his mother that he won't let her take Callie's farm away from her. However, the business mogul makes the Bernet family an offer that is basically impossible to refuse, especially since Wendy's hefty medical costs would be paid off.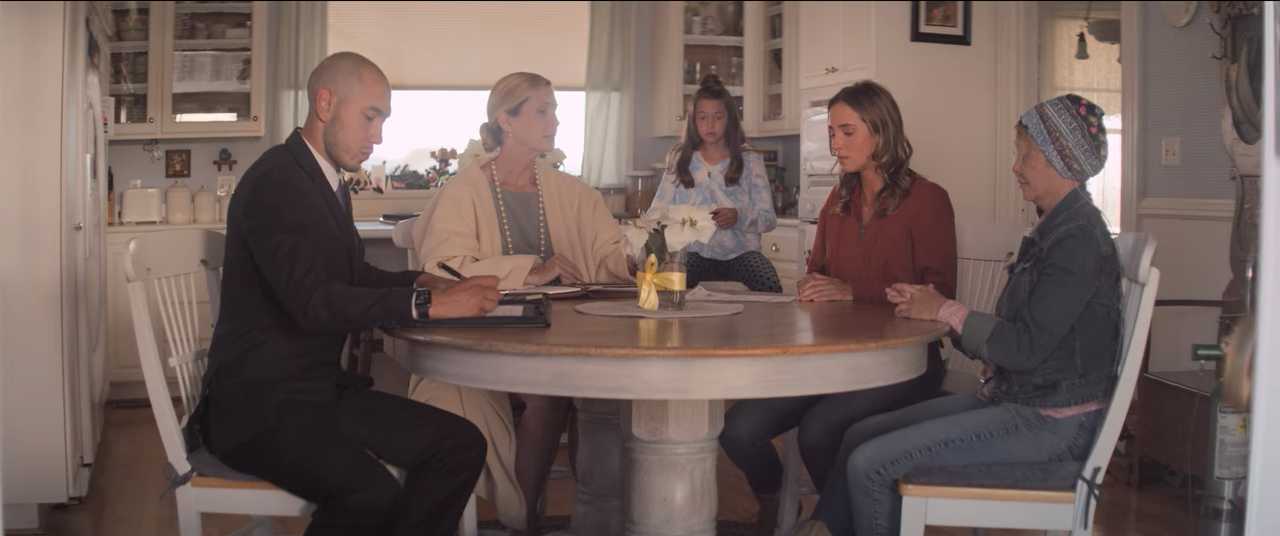 Callie asks for 24 hours to mull over the contract. Following this, she has a fight with Joseph and tells him to leave her farm. However, later, after talking to Leo and Manny, Joseph finds out that Callie can capitalize on her wine, and they even meet a wine connoisseur who loves the sample. Joseph then goes to meet Callie, but Connor tells him to turn around. However, the former farmhand just wants to make things right for her. At night, he and Callie organize the vineyard, and the next day, the wine expert comes and makes her a considerable offer.
This means that now, they won't have to accept Mrs. Van Aston's proposal to keep their heads above water. Callie then shares the good news with her mother. In the trailer, the real Manny finds that Joseph has gifted him a new gaming system and TV for Christmas. Furthermore, even though the deal did not go through, Mrs. Van Aston is proud of her son and offers him the promotion if he wants it. He, however, rejects the proposition.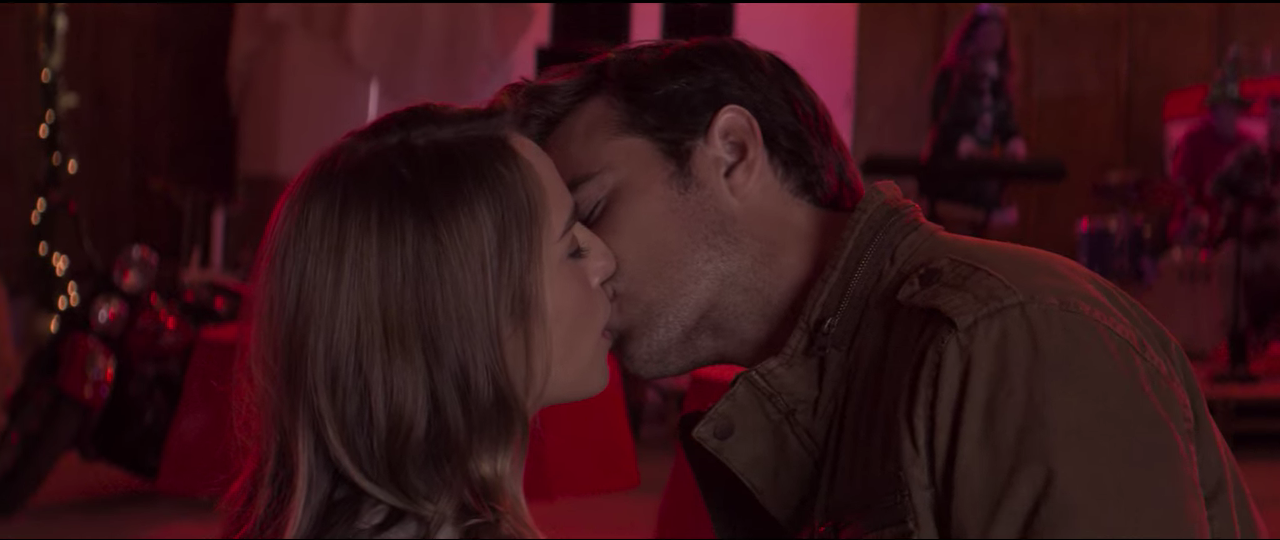 Joseph then organizes an entire party in the barn after cleaning it out. Wendy and Hannah take Callie there, and he apologizes to her. They make up and kiss, which is when it starts snowing (with the help of a snow machine, of course). Callie has never seen snow, and so this makes for the perfect romantic gesture. Everyone has a gala time at the soiree. Eventually, Wendy passes away, but Joseph is there to comfort Callie.
Should Joseph Have Accepted the Promotion?
There is no denying that Joseph's mother makes him a lucrative offer to be more involved with the company. But his time at Callie's farm has completely changed him. Initially, he is basically a playboy with a carefree attitude, especially because he's never really had to work for things in his life. But on the farm, things are different. Joseph realizes that labor bears fruit and even gives it his all. In fact, it is because he takes his "job" seriously that Callie, Wendy, and Hannah get to spend more time together.
So there's definitely a lot of good that has come from him rendezvousing with the real world. Moreover, once the wine project takes off, it is likely that Callie and Joseph would have had their hands full. However, we also think that he could have added a lot more value to the venture if he had actually taken that promotion. After all, he would have become the President of Acquisitions for Van Aston Enterprises.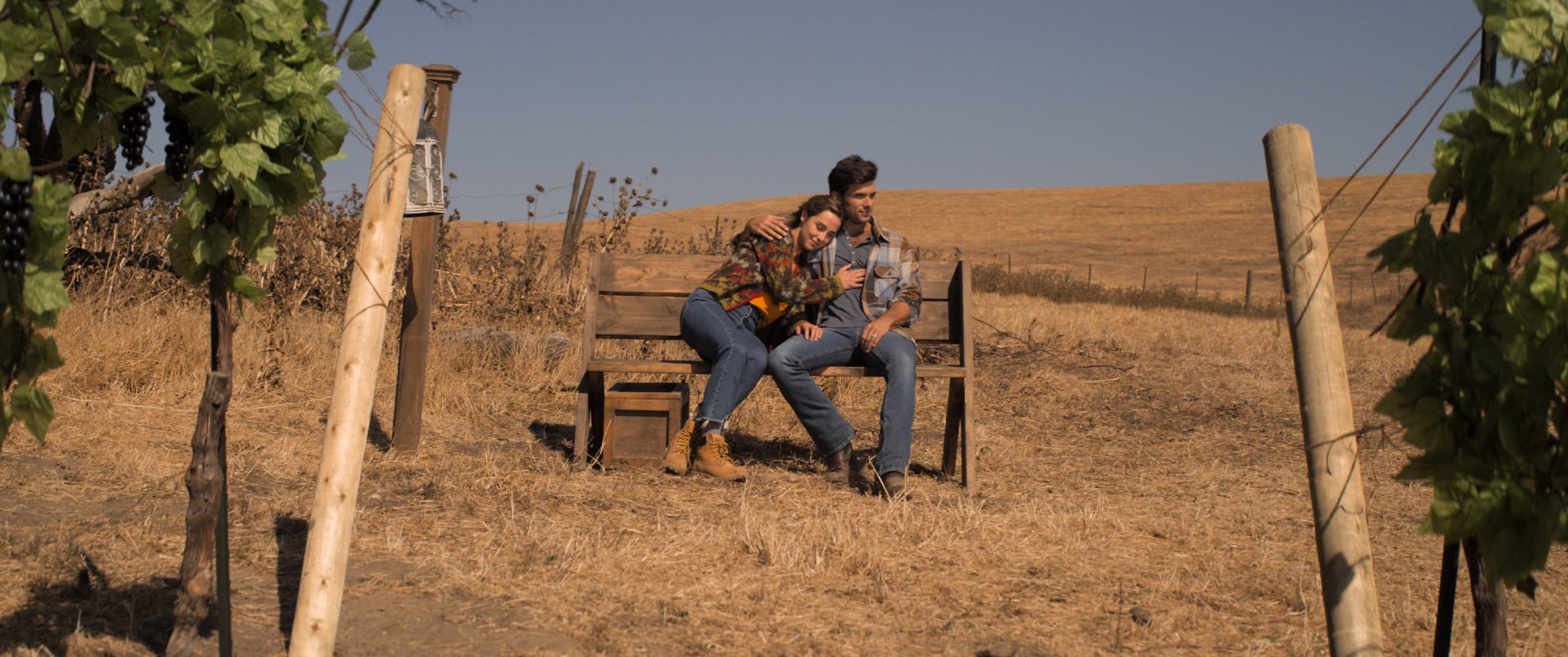 Now, we're not suggesting he uses the company funds to fuel Callie's business venture. But his network could have been instrumental in furthering her vision. Let's not forget that this was actually her father's dream, and essentially, it also serves as his legacy. After all, he was the one that started fermenting wine on their farm. He was also the one who really believed in the concept as well. Moreover, it was his idea that eventually rescues the family from crushing debt.
It's almost as if Callie's father swooped in one final time to save the people he loved so much. Therefore, Bernet vineyard is not just a source of income for the protagonist. It is immensely valuable for her. We think that if Joseph had taken that promotion, he could have really helped Callie indirectly grow the business a lot more. There's also the fact that Joseph could have helped her to expand the venture into many other states and cities across America.
We know that the product is good, and so Callie won't really face any hiccups on that front. But without proper guidance and support, even the best businesses can falter. We're sure that even without the promotion, Joseph has held Callie's hand along the way. But it also feels as though he may not be maximizing his own potential either. For these reasons, we think that Joseph should have taken that promotion.
Read More: Where Was A California Christmas Filmed?