No matter what story you tell, you can't separate it from love. It will always show up in one form or another, and while there are all kinds of love, romance is the one that attracts most storytellers. There is something about it- whether it ends on a happy note or a tragedy, whether it gives a realistic resolution or ends on an ambiguous note where you can treasure that uncertainty forever; there is something about romance that sends butterflies fluttering in everyone's heart (or stomach, or whatever!). Songs become more meaningful, melodies make you want to cry, and, sometimes, a single thought can throw you back in a reverie. When a film has that effect on you, you know you are one of the hopeless romantics. To reignite that feeling of yours, here is the list of the best romance movies of this decade (2010-2019). How many have you seen?
12. The Great Gatsby (2013)
Based on F. Scott Fitzgerald's famous novel of the same name, 'The Great Gatsby' is a tale of borderline obsessive love and ruthless betrayal. And isn't that the recipe for great romance? The film follows the story of a man named Jay Gatsby who charted a mysterious journey to become a millionaire and once he has it all, he returns to Long Island to win back the love of his life, Daisy. The only problem is that she is married now, though not happily. Jay is befriended by Nick Carraway, who is not aware of his past and thus develops an unbiased view of his character. The story focuses on Jay's inability, much fuelled by his unwillingness, to let go of Daisy, even when he discovers that she is married, in the backdrop of his lavish lifestyle and thunderous parties. The question is: is she really worth all this trouble?
11. Far from the Madding Crowd (2015)
Based on Thomas Hardy's classic novel of the same name, 'Far from the Madding Crowd' stars Carey Mulligan, Matthias Schoenaerts, Michael Sheen and Tom Sturridge. Set in 1870 Britain, it follows the story of Bathsheba Everdene. Working at her aunt's farm in Dorset, she comes across a farmer named Gabriel. Even though he is a good, hard-working man and admires her highly, she refuses his proposal of marriage. After inheriting a farm from her uncle, she becomes richer; on the other hand, after paying off his debts, Gabriel goes around in search of a job, circling back to her. The story is further complicated by the entrance of two new suitors, both of whom take an immense interest in her but are both criticised by Gabriel for not being good enough for her. Bathsheba doesn't heed his words and marries a man who shows his worse side after the wedding.
10. The Lovers (2017)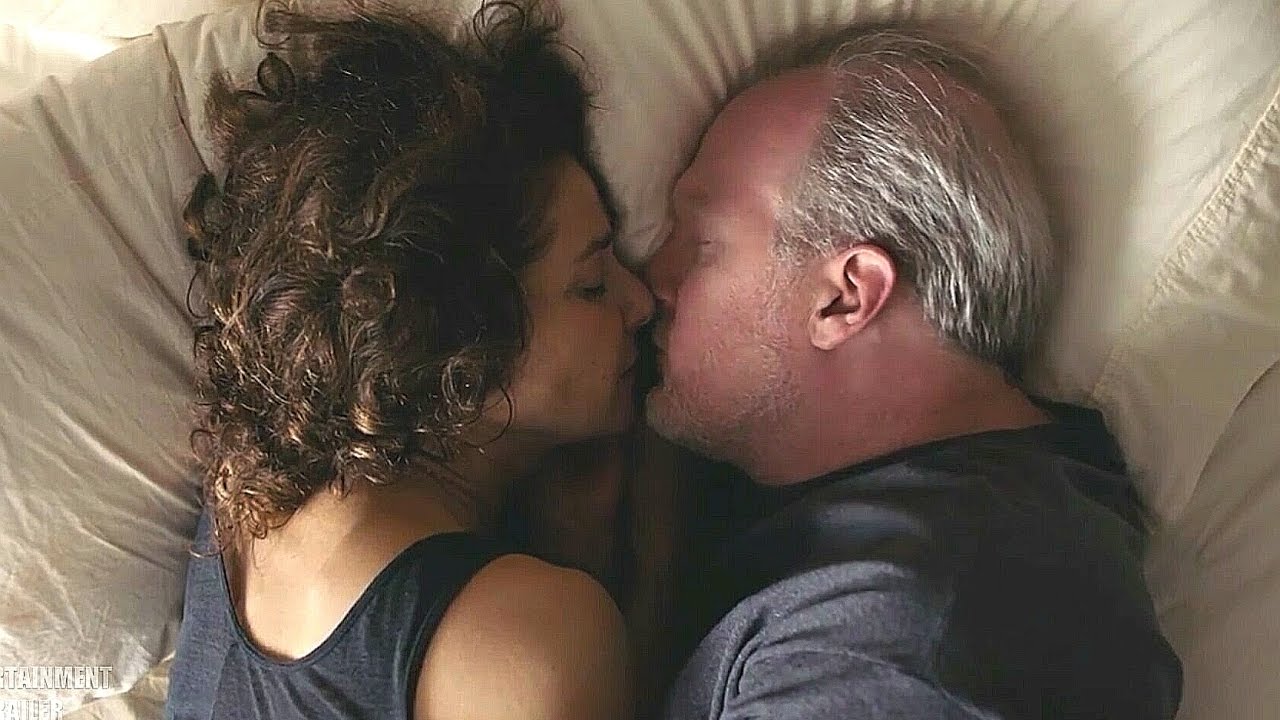 The greater the euphoria while falling in love, the deeper the sadness while falling out of it. It often happens, doesn't it? You loved someone a long time ago, but don't feel the same right now. Feelings fluctuate, and who knows, the falling out of love meet come full circle one day by falling in love again. Mary and Michael experience this just when they have given up on their marriage. They live together but have been estranged for a very long time. In fact, both of them are indulged in extramarital affairs and have met vehement pleadings of their lovers to end their marriage. They know this has to happen but wait until the meeting with their son and his girlfriend. But a few days before that, a strange thing happens. A meaningless morning kiss extends to passionate sex and they rediscover their feelings for each other. Meanwhile, their lovers grow increasingly impatient.
9. The Way He Looks (2014)
'The Way He Looks' is a Brazilian coming-of-age drama that focuses on the life of a blind teenager, Leonardo. Often taunted and bullied at school by other boys, his only best friend is Giovana. They walk home together and she assists him, regularly dropping him off at his house even when it is in the opposite direction from hers. This is just a testimony of their friendship that both of them cherish. Until Gabriel arrives. Handsome Gabriel quickly becomes the object of the attention of every girl. Giovana, too, becomes interested in him, which leads Gabriel and Leo to spend more time together, because they are often in the same company. Gabriel's presence allows Leo to look at the world from a new perspective while his friendship with Giovana experiences a great shift. The film captures the innocence of teenage with the angst, due to constant bullying and feeling of inadequateness, along with the exploration of one's sexuality.
8. Silver Linings Playbook (2012)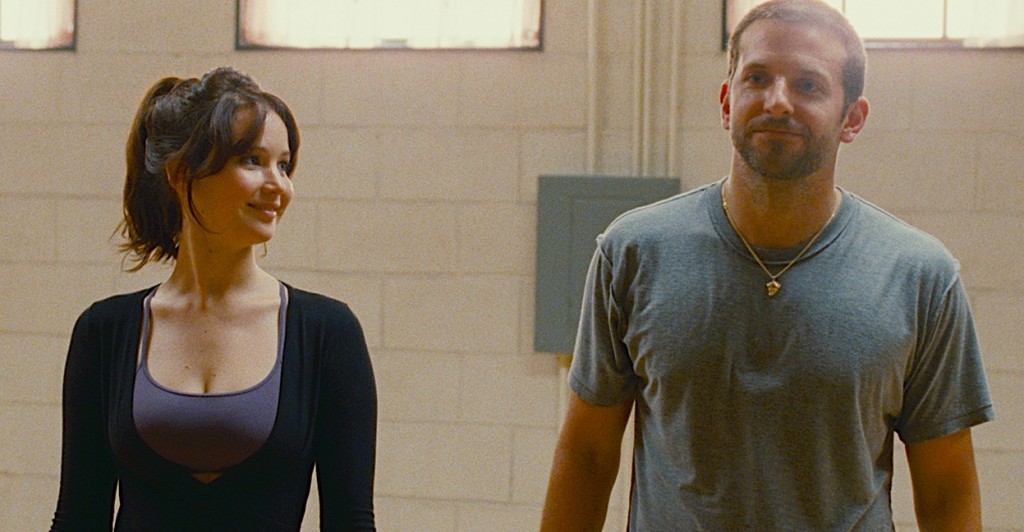 Based on the book of the same name by Matthew Quick, this romantic comedy focuses on two characters who possibly have nothing in common except a bit of insanity. Directed by David O' Russell, it stars Bradley Cooper, Jennifer Lawrence and Robert De Niro. It begins with Cooper's Pat Solitano Jr coming out from a mental health facility after being treated for bipolar disorder for eight months. Previously, he exhibited severe bouts of anger, which perpetuated into physical violence, which is why his wife left him. Now, he intends to get her back. So, he develops a plan to work out, be more focused on his life and do everything that she would want him to do. Though he refuses to consider the fact that she is with someone else now. To keep himself in shape should have been an easy task, had his family been any saner than him! And then enters another character, Tiffany Maxwell, a young widow who becomes his partner.
7. A Star is Born (2018)
The third adaptation of the 1937 musical, 'A Star is Born' stars Bradley Cooper and Lady Gaga as the tragic couple who are brought together by their love for music. Cooper plays the role of Jackson Maine, a celebrated country-rock singer who has fallen into drugs and alcohol to keep himself from feeling sad and alone. This has begun to adversely affect his work, which bothers his elder brother, who also serves as his manager. The search for a drink leads him to a drag bar where he is mesmerised by the performance of Ally. Impressed by her voice and stage presence, he approaches her backstage and invites her for a drink. This marks the beginning of their love affair which elevates Ally's music career, while Jackson continues to fall due to his inability to quit drinking. A musical treat, the film offers an emotional ride to the audience; going back dry-eyed is not an option.
6. The Fault in Our Stars (2014)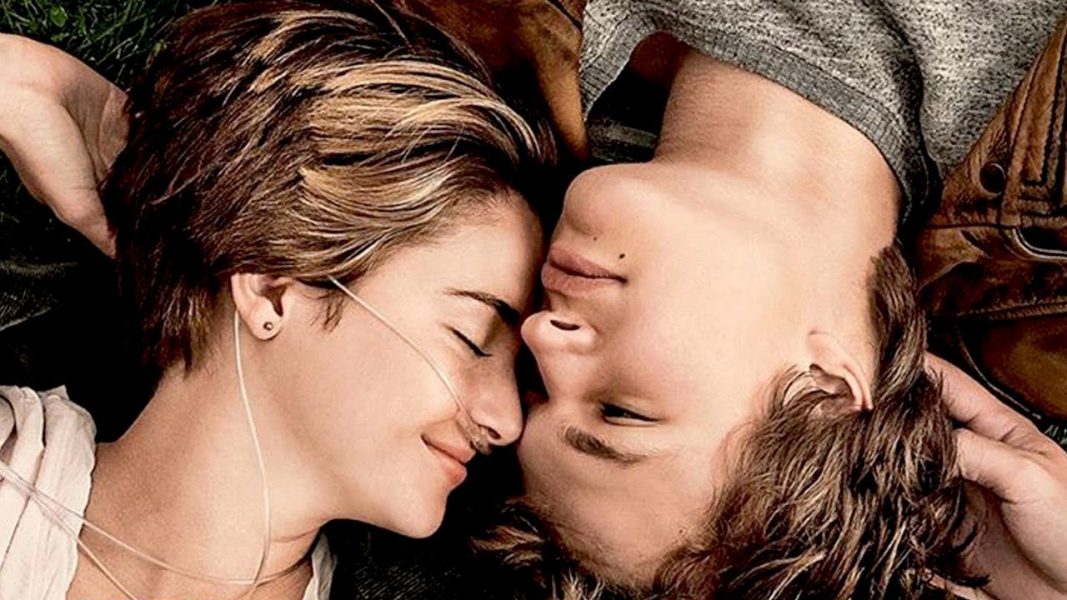 If there is one man who has the licence to trample our hearts and make us cry while receiving all of our love, it is John Green. The author has such a captivating hold on his audience that just when you think his story is nothing new, he catches you off-guard, and you are done with! He did this with 'The Fault in Our Stars', and it was enough till we just had the book. When the movie came out, well… Starring Shailene Woodley and Ansel Elgort, it follows the story of two cancer patients who fall in love while being aware of their impending mortality, and hence, the doomed nature of their romance. Hazel Grace Lancaster meets Augustus Waters at a weekly cancer patient support group. While she has accepted death and is ready to fade into oblivion once the disease is done with her, Augustus is the one who believes in colour and happiness and all things good.
5. Blue Is the Warmest Colour (2013)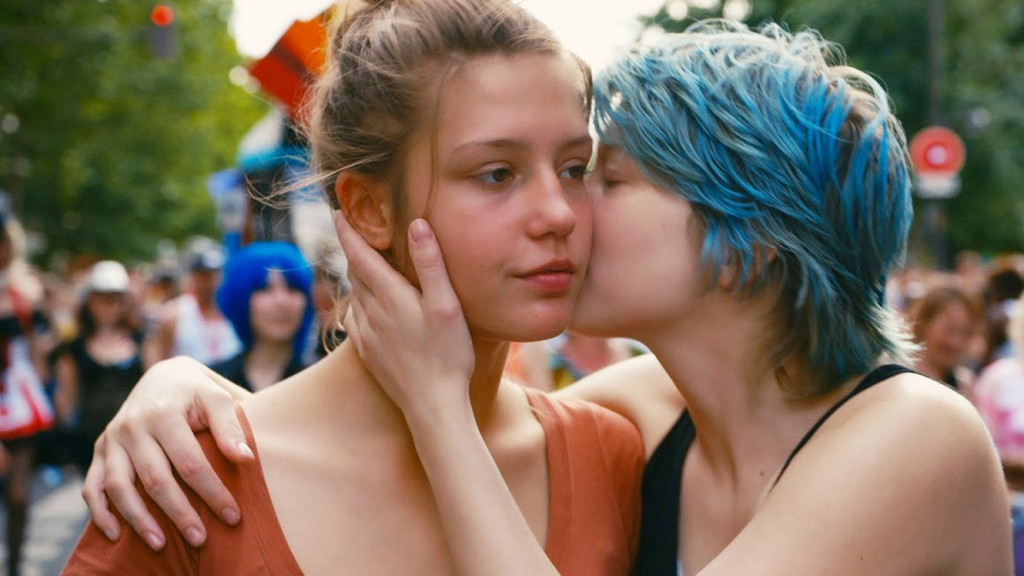 15-year-old Adele has a pretty clear idea of what she wants from her future, but she is still at a point in her life where her own sexuality is a maze. She enters a relationship with a boy, to experience and understand how love and companionship work, but feels nothing for him. Her heart flutters at the sight of a strange blue-haired girl whom she sees while crossing the street. A kiss for fun from one of her female friends makes her lean further towards the possibility that she might have a thing for other girls. Once she properly meets Emma, she begins to understand the meaning of love and freedom, yet feels hesitant to accept it as her reality. By the end of their affair, Adele comes out older and wiser and at better terms with her sexuality, even if she has to pay the price of this wisdom with a heartbreak.
4. Call Me by Your Name (2017)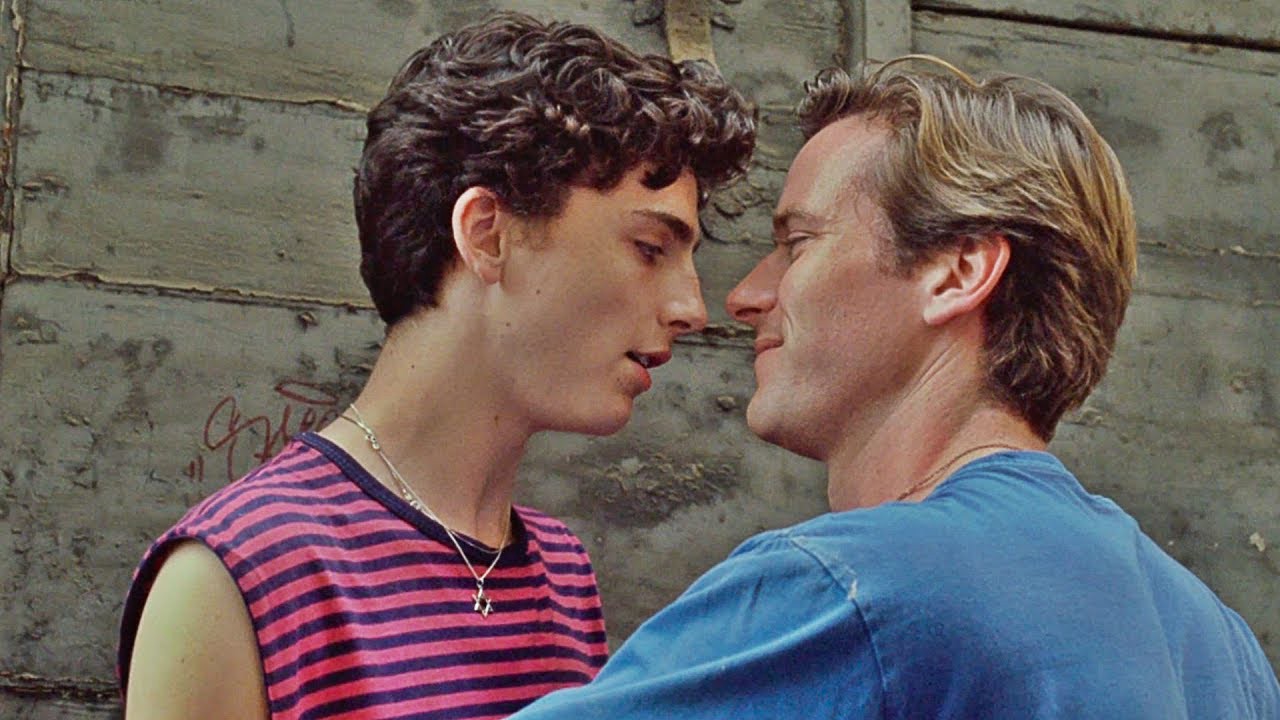 Based on the novel of the same name by Andre Aciman, 'Call Me by Your Name' is the third entry in Desire trilogy of Luca Guadagnino. The Oscar-winning film stars Timothee Chalamet and Armie Hammer in the lead roles. The romance is set in the environs of northern Italy, in the summer of 1983. Oliver, an American graduate, arrives at Elio's house to work under the tutelage of his father, who is an archaeologist. Even though Elio feels an odd attraction for Oliver, he doesn't allow himself to give in to the temptation. He doesn't know what he will get, if anything, by pursuing something that might just be a fleeting feeling. However, as time passes, both Oliver and Elio find it harder to stay away from each other. Then begins a whirlwind of romance that is bound to come to an end with the summer.
3. Before Midnight (2013)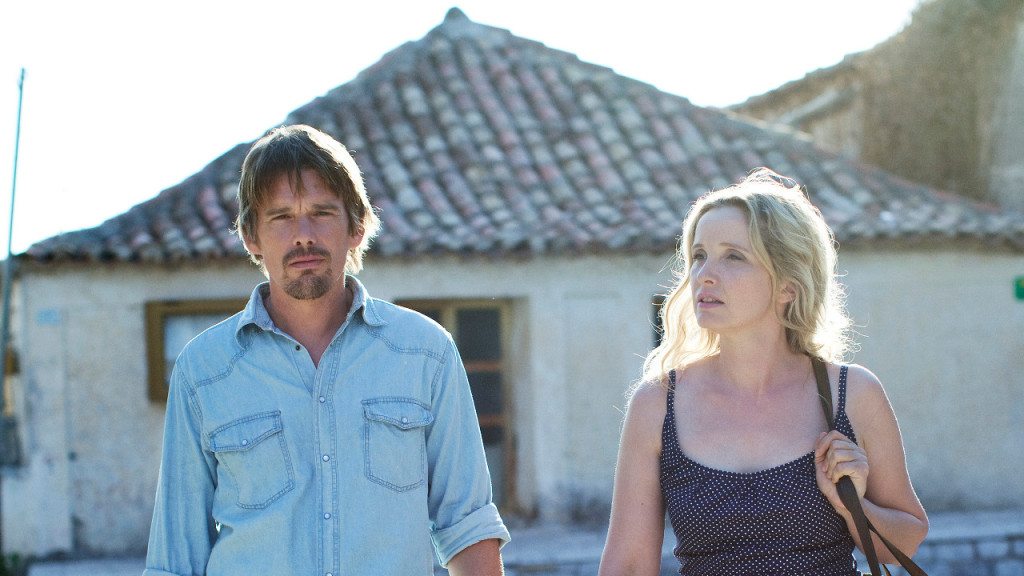 The third and final entry in the Before trilogy by Richard Linklater, 'Before Midnight' has Ethan Hawke and Julie Delpy picking up their roles nine years after 'Before Sunset'. What had started as a fleeting encounter in Vienna has now turned into a marriage. Jesse and Celine are parents to twin girls. While he has reached the peak of his career, Celine is still at a point where she wants something better. The arrival of Hank, Jesse's son from his previous marriage, leads him to re-evaluate his role as a father. This sparks a conversation between them that eventually leads to the confrontation of their love for each other. We see the characters have come a long way since their young and wild days, and idea of love, too, has changed considerably. Would it have been better to keep that encounter as it is, or is marriage a refined form of that infatuation?
Read More: Best Sci Fi Movies on 2010s
2. Her (2013)
When I think of 'Her', The Moon Song begins to play in my head in the voice of Scarlet Johansson. This is followed by a wave of emotions that had washed over me while watching the film, and suddenly, I have Joaquin Phoenix's Theodore Twombly smiling, his head resting on the glass pane, an expression on this face that is only exhibited by someone contentedly in love. 'Her' is, perhaps, the most unusual love story in this list, and yet, the one whose probability to be more realistic than others is increasing with the rising dependency of humans on artificial intelligence. At the centre of it is Theodore, an introverted and depressed man who is in the business of writing personal letters and notes on behalf of others. A light in his life comes with the arrival of a virtual assistant named Samantha. In her, he finds a true companion- someone who understands and loves him and will never desert him.
Read More: Best TV Shows of This Decade
1. La La Land (2016)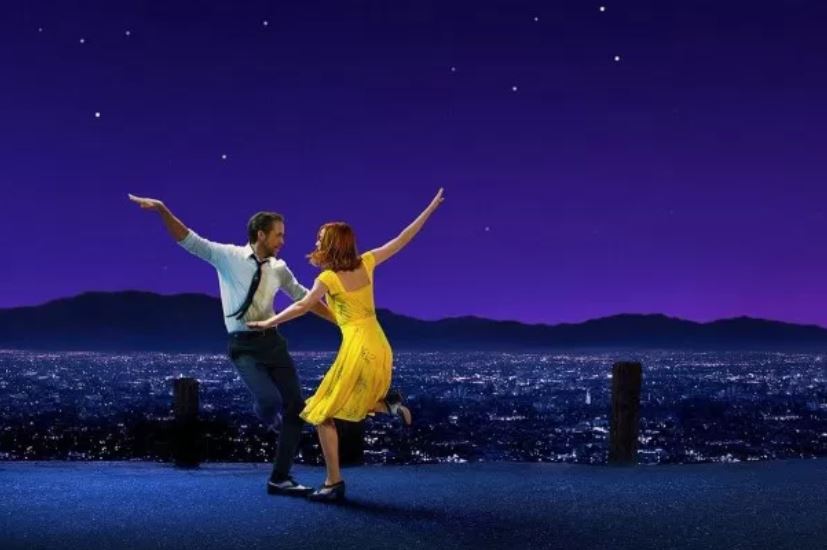 Romantic movies and fairy tales often go hand in hand. Even if it is not a Disney movie, a rom-com tries to adhere to the notion of "happily ever after", which more often than not means the couple ending up together, despite all odds. And while everyone wishes for their soulmate, to find their one true love, everyone knows that being in love with someone and ending up with them don't necessarily overlap. Especially when it is in direct contradiction with the other thing that you want the most. In 'La La Land', Damian Chazelle presents a story that rings true for a lot of people because, despite its grand musical numbers and fairy-tale-ish romance (I mean, who gets a Ryan Gosling lookalike!), it rounds back to reality. Starring Emma Stone and Gosling, it follows an aspiring actress and a jazz pianist who fall in love while trying to make their dreams come true.
Read More: Best Acting Performances of 2010s