Robert De Niro. The name that is synonymous with acting. Those mysterious eyes that could sail through the ocean of human emotions. A student and disciple of the great Stella Adler and the Stanislavski system of method acting, Robert De Niro was part of a generation of American actors along with the likes of Al Pacino, Dustin Hoffman and Robert Duvall, who inspired millions of aspiring actors from across the globe with the sheer mastery of his craft. The man has essayed some of the most emotionally complex and physically demanding roles in cinema history.
We curated a list of top Robert De Niro movies, selected from his vast filmography. You can watch online some of these Robert De Niro movies on Netflix or Amazon Prime or Hulu.
10. Silver Linings Playbook (2012)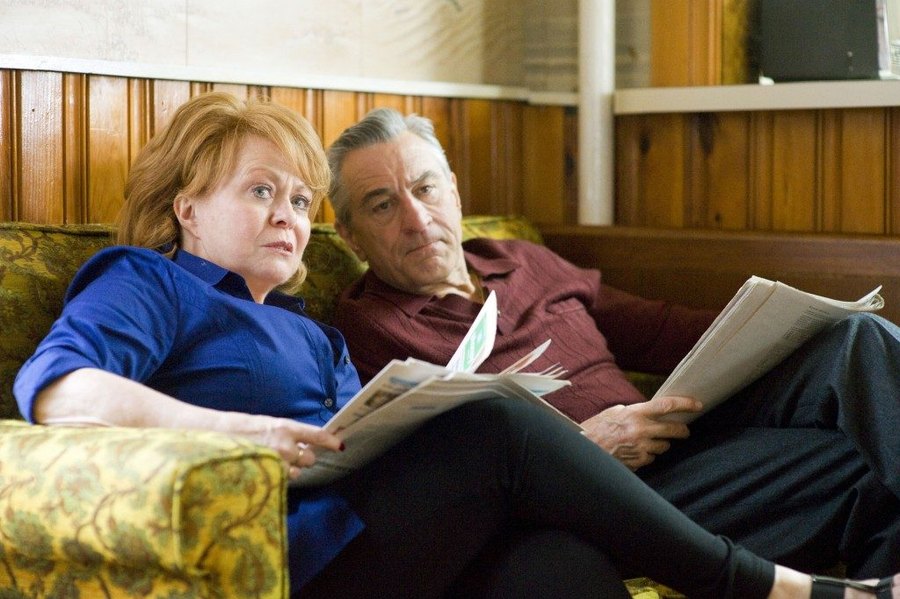 'Silver Linings Playbook' was Robert De Niro's come back role after years of starring in a number of insipid movies we wish the actor was never really part of. His performance in David O. Russel's heartwarming romantic comedy as a superstitious Philadelphia Eagles fan who tries to mend his broken relationship with his son (Played by Bradley Cooper) who suffers from bipolar disorder is hilarious and touching at the same time. The scene in which he breaks down and opens up about his feelings in front of Bradley Cooper shows us why he is still a master of his craft.
9. Mean Streets (1973)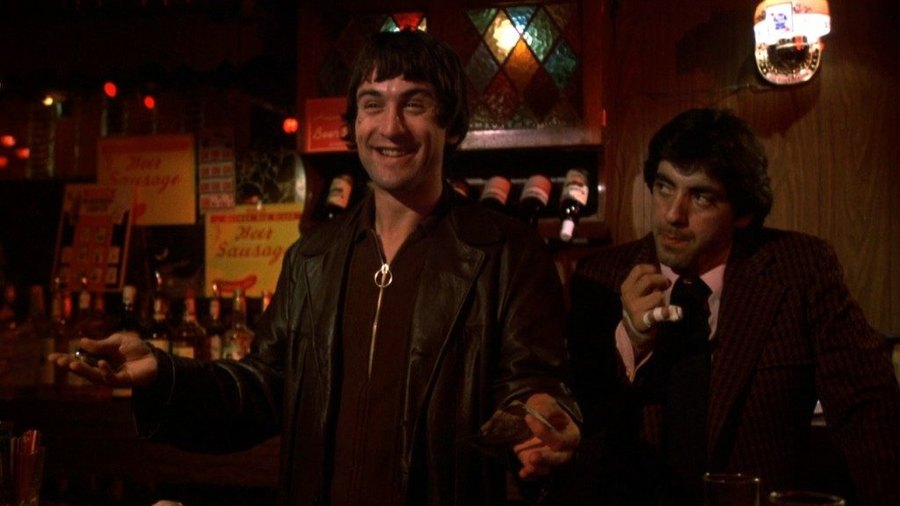 One of De Niro's breakthrough roles came in this classic Martin Scorsese gangster flick that showed the world what a talent he is. His turn as Johnny Boy, a reckless, small time gambler who owes money to loan sharks, was dark, funny and naturalistic and let people know that he was here to stay.
8. Once Upon a Time in America (1984)
Sergio Leone's haunting epic that tells the story of childhood friends from a Jewish neighborhood has De Niro as David "Noodles" Aaronson in his most restrained performance ever. The first half hour of the film has very few dialogues with De Niro's eyes conveying the pain of memories and lost relationships.
7. Awakenings (1990)
A beautiful film that tells the true story of a British neurologist who discovered the beneficial effects of the drug L-Dopa when he tested it on catatonic patients who have survived the epidemic of encephalitis lethargica. De Niro plays Leonard Lowe, one of the patients who is brought back to life from coma after almost 5 decades. His performance is one with subtlety, tenderness and grace. One of his most moving performances to date. Watch out for the scene where he dances with the woman he loves knowing that it will be the last time they meet. Absolutely heartbreaking.
6. The King of Comedy (1983)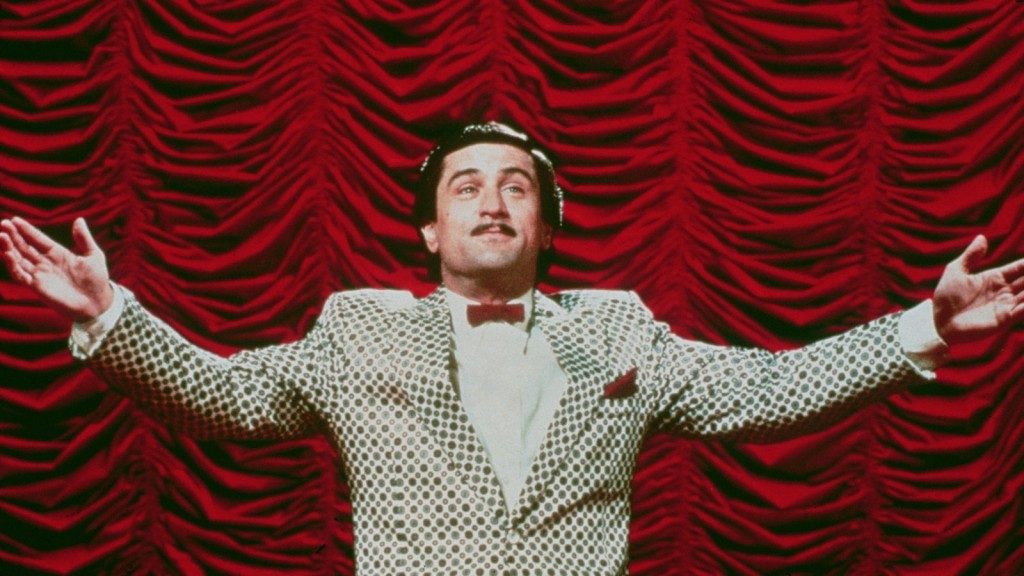 Probably the most underrated work from De Niro's iconic collaboration with Martin Scorsese. The film centers around Rupert Pupkin (Robert De Niro), an aspiring comedian who approaches a popular talk show host for a chance to perform on his show. De Niro sets the tone for the film with a performance that is dark, disturbing and funny.
Read More: Heath Ledger Movies
5. Cape Fear (1991)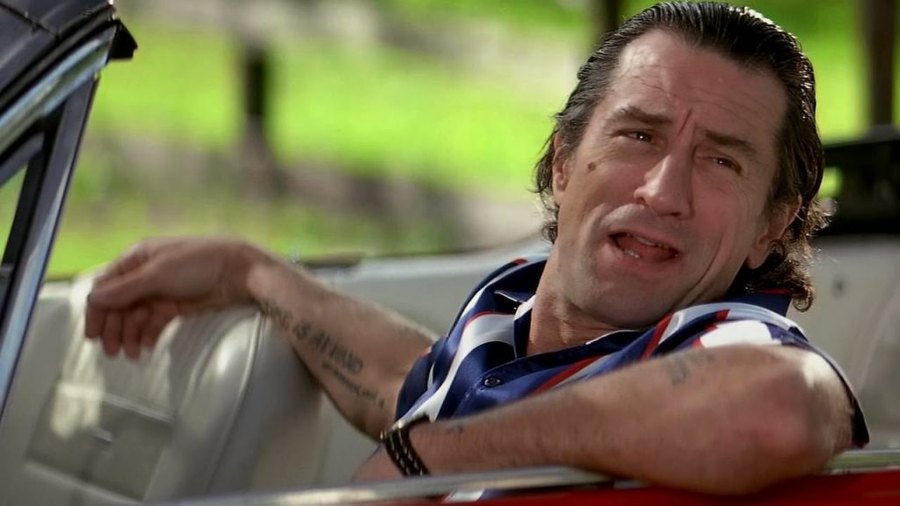 Another role that flaunts De Niro's incredible range as an actor in this rocker of a thriller by Martin Scorsese. Max Cady is a brutal character with a taste for violence. The performance is entertaining, brash and over-the-top but that is exactly how De Niro makes the character of Max Cady look so despicable and frightening.
4. The Godfather Part II (1974)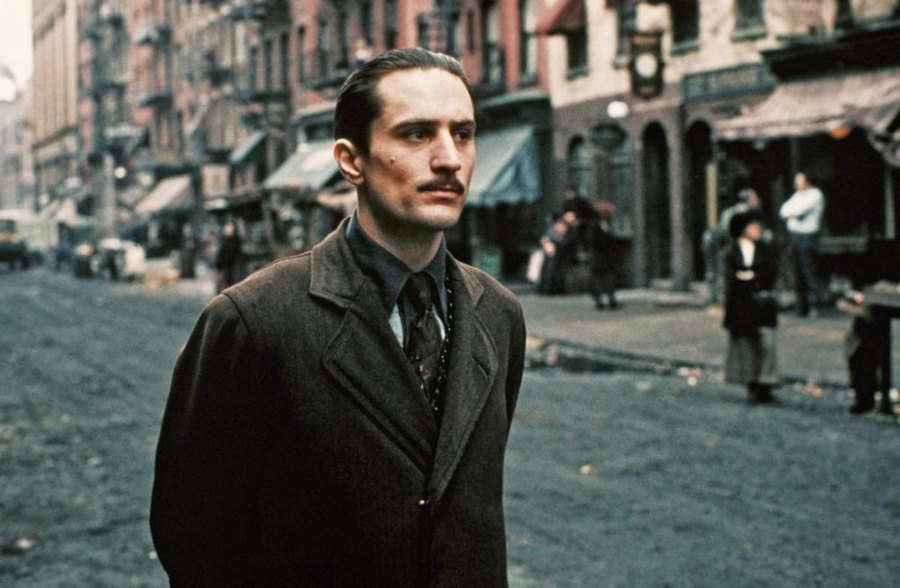 A stunning performance in one of cinema's most iconic characters, Robert De Niro opens up the young, human side of Vito Corleone, a character immortalized by Marlon Brando in the series' first installment. De Niro lived in Sicily for 3 months and spent his time learning the Sicilian dialect as his character hardly speaks any English throughout the film. De Niro's work in 'The Godfather Part II' could well be regarded as an actor's finest achievement as one fails to recognize the actor behind the character. The role brought him his first Academy Award. A truly deserving one.
3. The Deer Hunter (1978)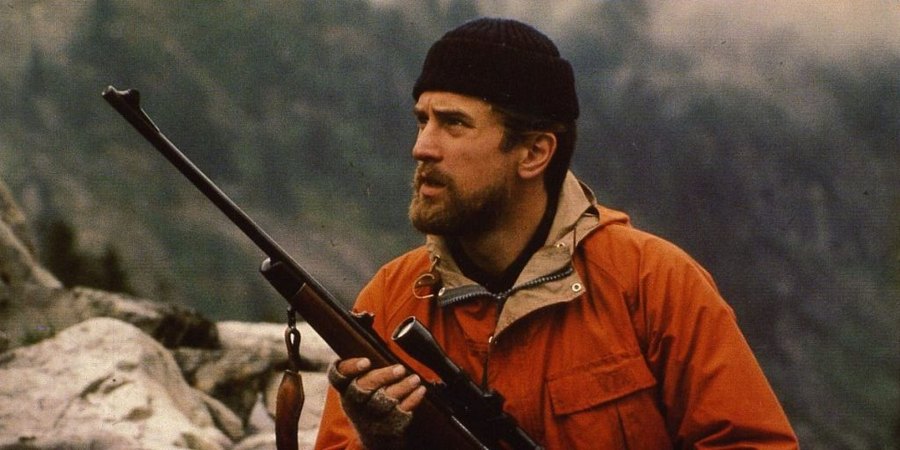 Michael Cimino's classic Vietnam war film portrays the lives of three friends who've been through hell in the jungles of Vietnam and return to their native country as completely different persons. There is something so beautiful and touching about De Niro's portrayal of Michael Vronsky that makes it so hard to forget. The famous Russian Roulette scene with Christopher Walken where he displays a wide range of intense, powerful emotions before shooting his captors is pure genius.
2. Taxi Driver (1976)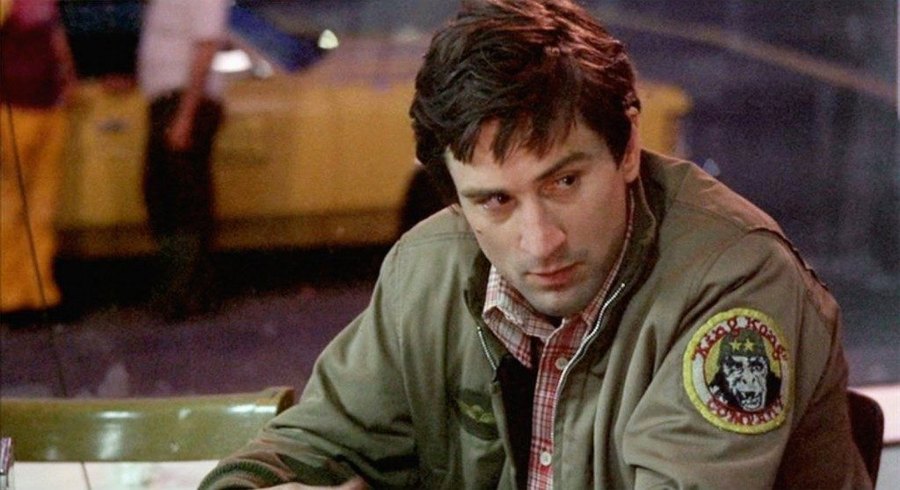 "You talkin' to me……You talkin' to me?" A tough call at number 2. But I had to go with Travis Bickle. Robert De Niro plays a mentally disturbed, Vietnam veteran who lives his life driving a cab through the streets of New York with his eyes open to the filth and scum of the city that tears his soul apart. There are moments when De Niro makes you feel for Travis but also brings about a certain mystery to his character that keeps us on the edge and that is one mark of a great actor. Scenes and dialogues of the film have now become part of popular culture.
1. Raging Bull (1980)
And there it is. It had to be Jake La Motta at number 1. It just had to be. 'Raging Bull' is the kind of film which reminds us that cinema is an art. Every aspect of the film just falls into place like the notes of a melody written for a piece of music. 'Raging Bull' has both De Niro and Scorsese at the absolute peak of their careers. For the role, Robert De Niro gained 60 pounds to portray the older Jake La Motta. His complete immersion into the role and in-depth understanding of the character continues to inspire actors around the world. Jake La Motta is Robert De Niro's finest performance and one of the greatest acting performances of all time.
Read More: Shah Rukh Khan Movies