There has always been a league of actors/actresses who generally get to be treated with this so-called tag of "underrated" in one time or another in their career, not only in Hollywood, but also in world cinema. Joaquin Phoenix (first name pronounced as "Wha-keen", only if you didn't know) is certainly one such actor, who without a doubt will feature among top ranks, if we take a list of leading contemporary Hollywood actors. A career that has witnessed its ups and downs at times has managed very well in recent past to marvel us, with the latest being, winning one of his rare internationally acclaimed achievement; the Cannes best Actor award this year for Lynne Ramsay's "You Were Never Really Here". Despite being nominated for 3 Academy and 5 Golden Globe awards in the past for some of his fabulous performances, he had only managed to win one. For someone of his caliber and pristine style this was way too long.
Having a family of actors all around, he had developed his creative instincts at a very young age and followed their lead into acting. He is mostly known to his earlier audiences on account of his brother/actor, the wonderful River Phoenix who appear as the unforgettably charming 'Chris Chambers' in the 1986 feature "Stand By Me". About his own acting, he has said, he regrets his previous performances and is always trying to improve and develop on his skills in each part he gets. On multiple times in his course as an actor, he almost bid adieu to his career, the second time being more worse where he announced himself to be moving on and choosing rap as a line of work. Director Casey Affleck's 2010 mockumentary-drama "I'm Still Here" follows this subject matter, which has some of his private and tormented moments, unfortunately not featuring here.
Barring certain rare cases like those mentioned above where some of the personal decisions had resulted in the slight doom of his career at a certain phase, it is of no argument that he is a fine actor and a wonderful human being. He is not interested in appearing cheeky award season flicks and dedicates one hundred percent to all his roles. Appearing in a wide range of films, often he does characters who are mentally and emotionally troubled. In my opinion, directors all around the world have not been able to utilize completely the talent that Phoenix is and if given with some more challenging and multi-dimensional roles in the future, we are yet to witness the masterful actor he is. He is such an improving actor as I mentioned earlier and some of his brilliant performances have come in the second part of his career. So, without further ado, let us get down to the business and list down the top 10 Joaquin Phoenix movies. You can watch some of these best Joaquin Pheonix movies on Netflix, Hulu, or Amazon Prime.
10. Signs (2002)
"Signs", was one of M. Night Shyamalan's better movies. Like most of his other flicks, this also deals with a supernatural plot and is mostly thrilling at times. Composer James Newton Howard's music helps to the cause of the film in a great way. It was received with mixed reviews among critics, although it managed to bag a lot from the box-office. This is one of those movies where the title is very aptly used. It doesn't drag you a lot and the filmmaker arouses apprehension through subtle acts. The film's final act was an average one, given the excitement it gave at the start. The director has a brilliant knack for building suspense, inviting the audience to his world, but he doesn't deliver well on the finale which dwells on a weak thread.
It was Phoenix's first collaboration with Shyamalan, and following the success of this film they both united for another film called "The Village". Mel Gibson gives a solid feat and the children are adorable. Despite co-starring with one of the greats, he is able to pay justice to his role. It was also a character that was in a different dimension than the roles he was doing before. Even if there was no space to express himself, he did a fine job.
Read More: Best Elisha Cuthbert Movies and TV Shows
9. Parenthood (1989)
While watching this film I had rightly guessed this movie has all the elements of developing into a television series, which ABC did in 2010 and ran for six successful seasons. Comedy-dramas can be very deceptive at times. They are a group of genres that a massive audience follow, and often tend to disappoint you with no substance and comedies articulated just for the sake of it. But whereas some others can marvel us with the purity in its creation and tremendous accessibility. Ron Howards' "Parenthood" does exactly that, even though it is handling a universally thematic subject matter. The essence of 'parenthood' itself can be attributed to many things, and what Howard does here is not trying to overcompensate things – focusing more on what people can relate to in their daily lives – still never failing to highlight those aspects what they must have thought about in the first place. It's slightly melodramatic at times, but is only to help the cause of the film and induce some fine comic moments. The film makes use of a large ensemble cast, yet characters so rightly placed. Overall the film pays justice to its visions and is no short of 120 minutes of quality entertainment.
"Parenthood" was one of Joaquin Phoenix's first major film release and during his course as a child actor in both TV Series' and in films he was credited as Leaf Phoenix, his self-given name. Even though he appeared only for a short role, he was phenomenally good as 'Garry', the troubled child who is facing emotional struggles both due to the problems in the family and his transformation into adolescence. This film gave him an entry into his career, which is also one reason why this film is featuring here. We all as children go through a 'Garry' phase and Phoenix on top of the pressure of his debut performance, plays the character to a fine level. The film's opening shot of 'Garry' shows him sneaking through a door and goes forward without looking back which presumably sums up Joaquin's career.
Read More: Best Blake Lively Movies and TV Shows
8. The Immigrant (2013)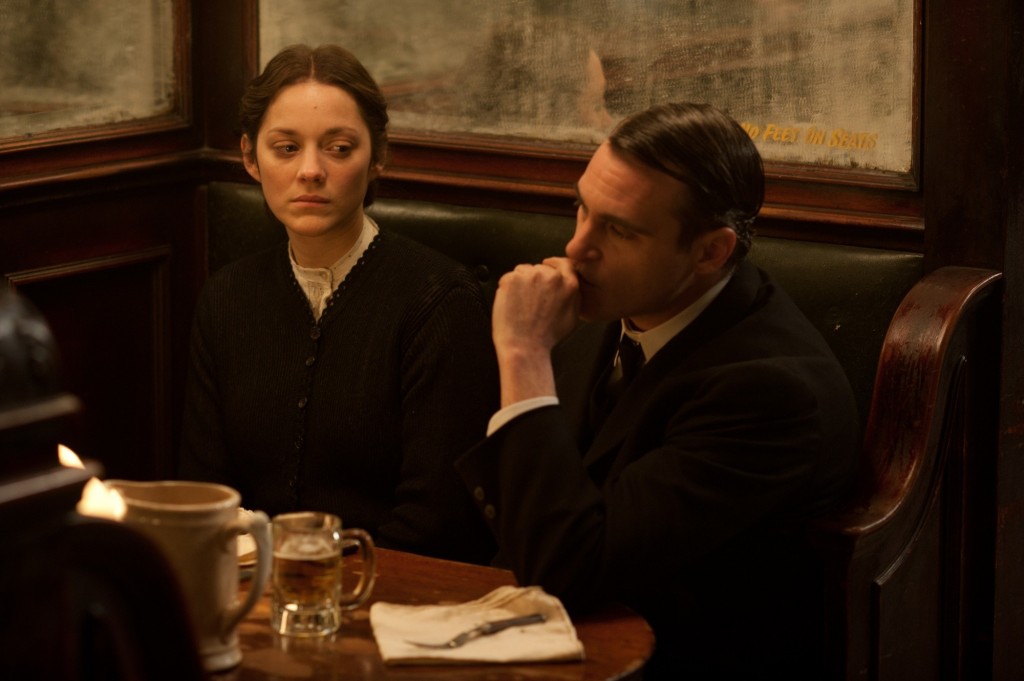 In James Gray's "The Immigrant" we see an assiduous student of film, who has passionately endeavored to get inspired from all forms of cinema timelessly, yet creating art form that is so independent and charming on its own. The film is set in New York, 1921, where the immigrants from Poland are seeking home after being forced to disgorge from their homeland due to the Great War. The film has characters who have been mysteriously weaved throughout the course of it, but seemingly they have customary behavior. This is what made me perplexed at the end of it. What are they trying to be? Or who do they represent? But it's not the characters' mischiefs or struggles that the film is pondering, rather it is so rationally questioning the morality of human beings in these terrible predicaments. It emotionally daunts the viewers of what it meant to be an immigrant in those dismal days. It is an ode to melodrama of another day, done with style and passion. The cinematographer Darius Khondji deservedly won at the New York Film Critics award in 2014.
Gray has a love for Joaquin Phoenix, as he as appeared in almost all his films. 'Bruno Weiss' was so artistically done by him. His character's morality was so confusing to me at the end of it. He works as a prostitute man, but doesn't possess the cruelty or mischief that we normally see among these kinds of figures. Majority his women never accuses him of using them, but ironically thanks him for saving them. This beholds harsh realities of a time when women of low class were downtrodden and were constantly made to suffer by the so called high class. When we look back on these events and pity on them, we must understand one fact that how much lucky are we to born in a state of society where freedom has more value than anything. One of the underrated Joaquin Phoenix movies.
Read More: Best Katherine Heigl Movies and TV Shows
7. To Die For (1995)
What is the point of me writing these long paragraphs about my experiences of movies that I watched, if there is nobody to read and appreciate it? Would I even care to write about it? Gus van Sant's 1995 film "To Die for" explores this dark side of media culture that had its origins from the early 90's onwards where television culture began to influence largely the American society and later different parts of the world too. Suzanne Maretto (Nicole Kidman) or Suzanne Stone is characteristically a quirky woman devoid of any feelings as it may seem. After her marriage, she gets into the television industry as a weather anchor. You see her seeking the help of a highly regarded TV personnel for this job by apparently seducing him and he describes the story of a woman who got into similar kind of a job several years ago by serving one man on a high position on his sexual needs when needed, and how well-regarded she is now. This one scene in the movie singly describes the dark and crooked sides of the media where you can get to almost any position undeservedly in today's world if you have proper influences, and thereby attain fame; where in the movie it is about a woman who uses her seductiveness. In one scene, a character says, "I wonder how someone does fail to fall for you" and she replies, "Nobody ever does". The film has scenes of characters explaining their personal experiences with Suzanne directly onto the screen almost like a TV interview and the final shot showing several frames of a character speaking and then saying cut at the end.
It was Joaquin's most testing and experimental character up till that point. He plays Jimmy Emmett, a high school student falling for Suzanne who comes to take a Teen's Documentary in his school. His side of the character represents teenage children fascinating about women appearing on medias and them accepting this false reality. The director brilliantly digs into the influence of these on teenage children and thereby onto the society. Obviously, TV and media have had many unimaginably evolutional influences on the society, it is the people who seek inapt ways of fame and money from this that ruins everything these have been building ever since. Even though his performance was not up there with his others, this was certainly one of the great movies he was part on.
Read More: Best Nicole Kidman Movies
6. Gladiator (2000)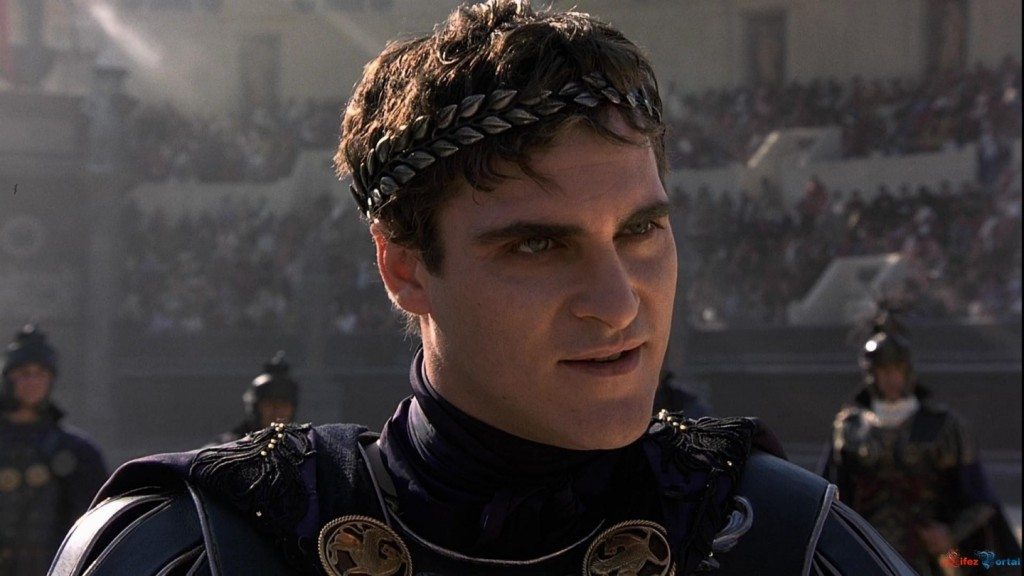 This epic historical drama starring Russell Crowe as 'Maximus' was another golden feat on director Ridley Scott's career. The film was wholly a massive critical and commercial success, managing to gross, $457 million worldwide. The film won 5 Academy awards including that for The Best Picture. It is also featured in IMDB's Top 250 list. It is an ambitiously fascinating, powerful, action-packed entertainment that greatly please blockbuster lovers. There are many worthy nerve-biting moments that gets right into you. Overall the tone and treatment of the film was more than satisfactory, and it makes use of great dialogues that repeatedly comes onto you if you are a fan of this fantasized genre. The scores by Hans Zimmer were apt and deeply inspiring.
Although this featured one of Crowe's better performances, like any other film that belongs to this genre it needed an apt villain. And Joaquin was more than fine enough as 'Commodus', the filthy son of Emperor Marcus Aurelius. It is the film that brought him into the international arena and people started to recognize him more shortly after this. As 'Commodus' he does all kind of things that make us want to hate him, and this was an achievement as an actor for him. He was intensely villainous with his vicious acts and threatens us to every well, even though he was not really an experienced actor then. He also got his first Academy award nomination for this.
Read More: Kevin Costner Movie
5. Walk the Line (2005)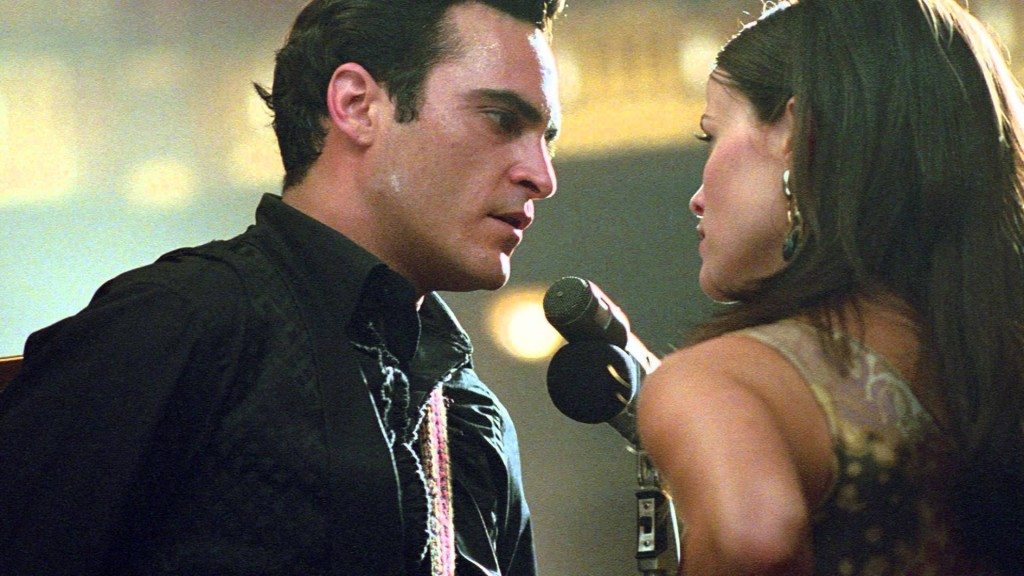 Music, like cinema, is divine. It can change lives, embrace our souls and has more powers that we are yet to ponder upon. And in James Mangold's biographical drama, "Walk the Line", we witness the legendary Johnny Cash who has experienced all its extremes. In this film, we see how music has the power to inspire and change almost anyone irrespective of their class, circumstances or any other barrier that may seem difficult to them. Here, we see Johnny, a poor boy from country background in the west, who gets attached to music from his early ages and how it helps him to get through even the most difficult times in his life. After serving his country in the war, he comes back to his native, where he tries to do other jobs but never connects with none of them. Music inspires him like no other and he triumphs in that. But when he gets attracted to June carter, who also a wonderful musician that he admired from his early days, his personal life meets with troubles when she isn't accepting his love. His wife Vivian, never admired his work as an artist, but when June does he falls for her. He then in desperation gets hooked with drugs and face a serious dilemma in his life whether to choose love or career. The film largely shows his struggles, and finally with the help of a wonderful family around he manages to get back to his good old days to inspire a million out there and marry June. The film was very well received all over, both in the box-office and by critics and actress Reese Witherspoon gives a stunning performance as June Carter which bagged her the well-deserved academy award and many others.
There wasn't any other choice for Cash, as Joaquin Phoenix. He exceptionally does his role throughout from the tenderness in the early days through the golden times to the harrowing middle periods and eventually to the well-ending final act. He himself sang many of the numbers in the film which was delightful. Even though the film was made with the usual Hollywood plot formulas, the performance of the two leads took it to another level and made it one of the memorable biopics from recent years. What I found Phoenix does very well in this is that, he doesn't make you feel like you are facing yet another usual biopic acts with predictable way of rendering, but using his own style and charisma which he usually follows in every other film he does. He also received his first ever Academy award 'actor' nomination for this.
Read More: Best Reese Witherspoon Movies
4. Two Lovers (2008)
Inspired from Froydor Dostoyevsky's short story "White Nights" – which filmmakers seem to like a lot – James Gray again shows us what a fascinating director he is. In "Two Lovers", we have a depressed man who got separated from his fiancé and now showing suicidal tendencies, at least seemingly so. When he is badly in need of a company he gets confronted with love, not one, but two. It is a film that marks its filmmaker's unparalleled splendor. A plot, that on the surface doesn't give you a lot is marvelously wrote for the screen and wonderfully acted. The visuals are charming as it can get and it tells a story on its own. The film is constantly in search of the man's inner self and when he gets in love with two women, we as a viewer would never question the perverseness or lack of morality of him, but is sharing the sorrow of lost love and aloneness he is facing. This is essentially a study of human mind itself, of what all can happen if a man doesn't get the love he deserves. We never doubt the reasonability of these characters as they are people that we see in everyday life or sometimes have been. As I mentioned in an earlier excerpt, the director gets inspiration from earlier classics and in here we can clearly see his visions from "Rear Window" and all.
Phoenix, with another collaboration with Gray proves what a wonderful combo they are. His character Leonard may seem mystic in his nature, but is not. He has not many interests in his life from an outsider's point of view, but is an artist in the deep selves of his mind which he is continually trying to exhibit. He loves photography and cinema. Although he has limitations as a human being, like expressing himself at crucial times and deciding what he want out of his life, he is not pretending to be possessing these qualities and stays close to what his true self is. He has compassion and is a romantic, that we can see when the two women wonderfully connects with him. This is Joaquin's most underrated performance till date and so this film is a must watch. It's incredibly touching and original.
Read More: Best Joel Edgerton Movies and TV Shows
3. Inherent Vice (2014)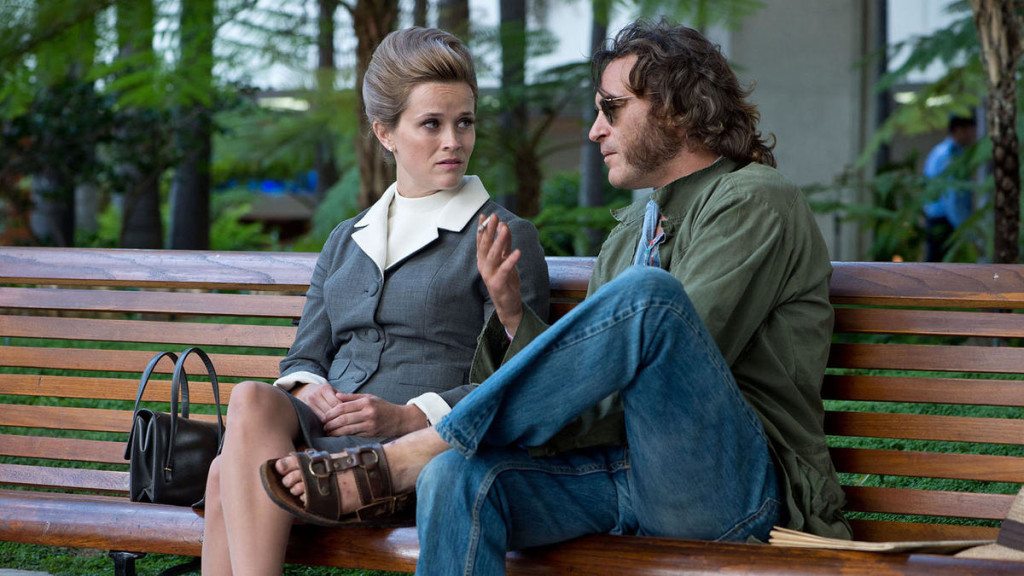 When films difficult to sit through leaves a part of them in us to think deeply about, that marks some greatness. Adapting Thomas Pynchon's darkly comic novel of the same name, director Paul Thomas Anderson exhibits one of the most creatively unique cinema experiences in recent past. It is almost like a well-directed Coen brothers' movie. The hard part almost everyone will have watching this will be, it has an extremely hard story pattern to follow. In fact, the storyline is purposefully made complex or in a layman's words the "man" knows exactly what he is doing. The film is basically about a drastic change that American society went through the late 60's into the early 70's. To follow this many would recommend reading the book before going in with the film, because the film is portraying a change through many different characters who all confront with protagonist and the biggest mistake we as a viewer would make is, vigorously trying to connect these. Yet, they are connected in a subtler way which makes the film fascinating. This isn't exactly a film about the story, but about the characters. I'm not trying to give you a hard time going in, but making sure you have a very clear idea what this is going to be about rather than having a preordained opinion after watching this.
The 60's In the States witnessed a golden era to the 70's where the capitalists' forces began to take force. Its dark sides are viciously studied close both in the book and the film. We witness Joaquin Phoenix's career defining performance as Doc Sportello -the hippie private investigator- who himself held the huge responsibility of playing the potentially most difficult character in the story which had undertones representing a generation itself. Doc is mostly a guy who does nice things but do not waste time proving it. We witness how each character evolves whereas Doc who has stubborn moral values of living stays almost the same throughout. The film's opening and closing shots featuring Doc, follows the same pattern which furnishes the previous statement. Joaquin's shaggy appearance going along with the funny and true side of the character validates the state of hippie culture in the early 70's.
Read More: Best Paul Thomas Anderson Movies
2. The Master (2012)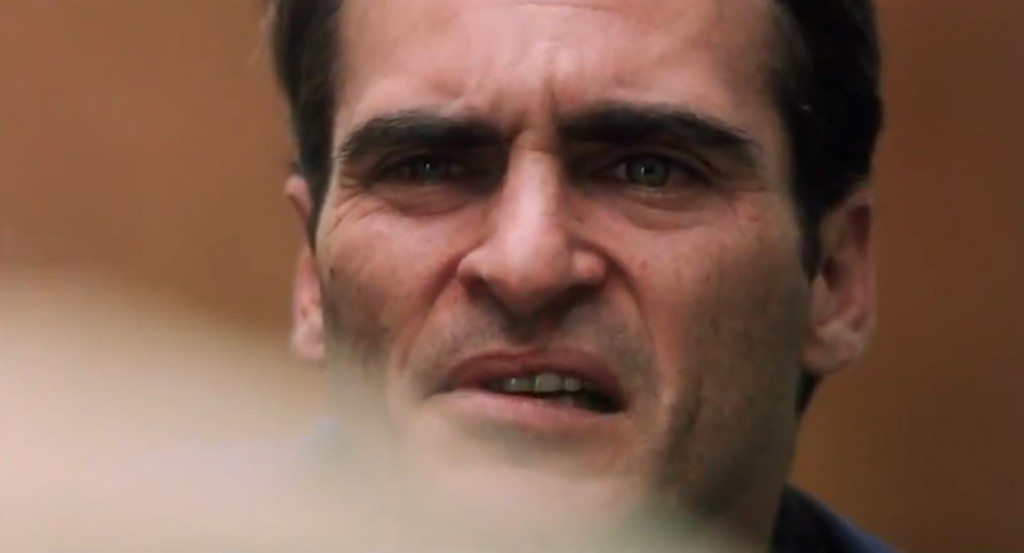 'The Master', by Paul Thomas Anderson is a film that is an achievement on its own. This film stands on a league of its own, different in the way it is shot and the performances of the actors masterfully executed. It's more like a Kubrick film, with heavy undertones and poetic visual enigma. Each scene is in there to serve a purpose and the film is visually a treat. Shot in 70mm which contributes to the intense mood, it is undoubtedly one of the best films of the decade so far. The dialogues are not shaggy on outside, subtler it is, which creates a greater impact, equally crafted by the actors onscreen. It is a film that gets better on each viewing. It is also one of those rare instances where a body of religious belief like 'Scientology' (developed in 1954 by American author L. Ron Hubbard) has been marvelously portrayed on film.
Actor Joaquin Phoenix gives arguably the best feat of his career. He appears as Freddie Quell, a post-war civilian, a man of lost love and unbalanced arrogance, now with bizarre sexual sensations who is in search of the purpose of his life. He gets into the midst of 'The Cause', where he is supervised by the "Master" himself played brilliantly by the one and only Philip Seymour Hoffman. Freddie is a man unknowingly dominated by persuasion, of seemingly intellectual or wisely eloquent others. This indecision makes even hard for him to find his true self. Although he has compassion underneath, when his true deeds are proved against him he has no option rather than to run away. Joaquin is "insanely" good in this, making other actors go jealous! The 'processing scene' and 'touch-one point scene' solely marks how great and original actor he is.
Read More: Best Philip Seymour Hoffman Movies
1. Her (2013)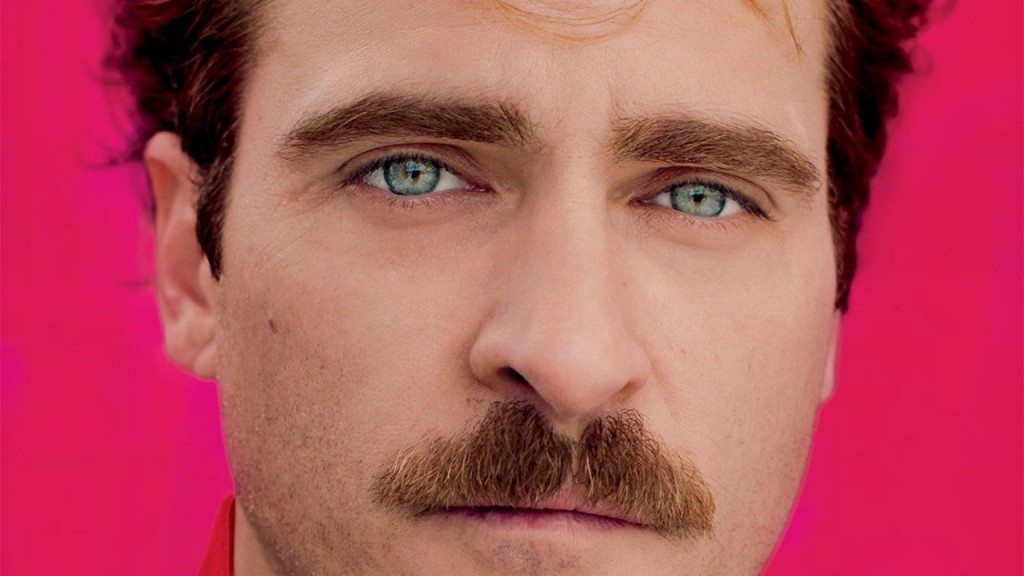 God, I wish I were a better writer to explain my true feelings about this movie at least! OK, let's just put it this way. What makes a movie truly great? We can debate about this topic forever. But primarily I'd say, at the end of the day if watching a movie changes you or at least leaves a great impression on your mind, it can be called great. That's why different people choose different movies as their favorites. Like, if you feel, at that point in my life watching this movie made me feel better. Spike Jones' "Her" on that aspect is truly great for me. It was my first Joaquin Phoenix movie and I feel emotional every time I see it. The film is one of the most aesthetically pleasing movies ever made. And most of it's credits goes to the cinematographer Hoyte van Hoytema. It has a fluffy mood, with light coming around the frame at times which makes you feel like you are right there experiencing the warmth and love.
There have been instances in the history of film if we look back, there were some roles only one actor could do at that point of time. Like, Jack Nicholson in "One Flew Over the Cuckoo's Nest", Marlon Brando in "The Godfather", Orson Welles in "Citizen Kane" and so many others. And I must say I cannot imagine another face for 'Theodore Twombly' as Joaquin's. He was born to play this. His dialogue deliverances, body language, facial expressions, everything unites with 'Theodore' as much to the point that we can demand to. I don't know if this film will continue to strike me in a way that I cannot even imagine in the future too, but at this point, I can certainly say it's deeply charming and emotional. If you haven't seen this film yet, go watch and try for yourselves why this film occupies the top position in this list.
Read More: Ben Kingsley Movies