What really makes a performance great, you ask? With innumerable answers from critics, actors, and directors, one that stands out is the degree of vulnerability. The complete surrender of an actor into his role, the absolute immersion in the depths of his character are what make a performance memorable. I find traces of that in Joel Edgerton's roles. The Australian actor has established himself as a force to reckon with in the industry. Considering that, it is borderline blasphemous and a modern travesty that Edgerton still has a barren run at the Oscars. His changing personas and debut in the director's chair with 'The Gift' are enough reasons to honor this great thespian of art. Anyway, here is the list top 12 Joel Edgerton TV shows and movies. Happy reading!
12. Exodus: Gods and Kings (2014)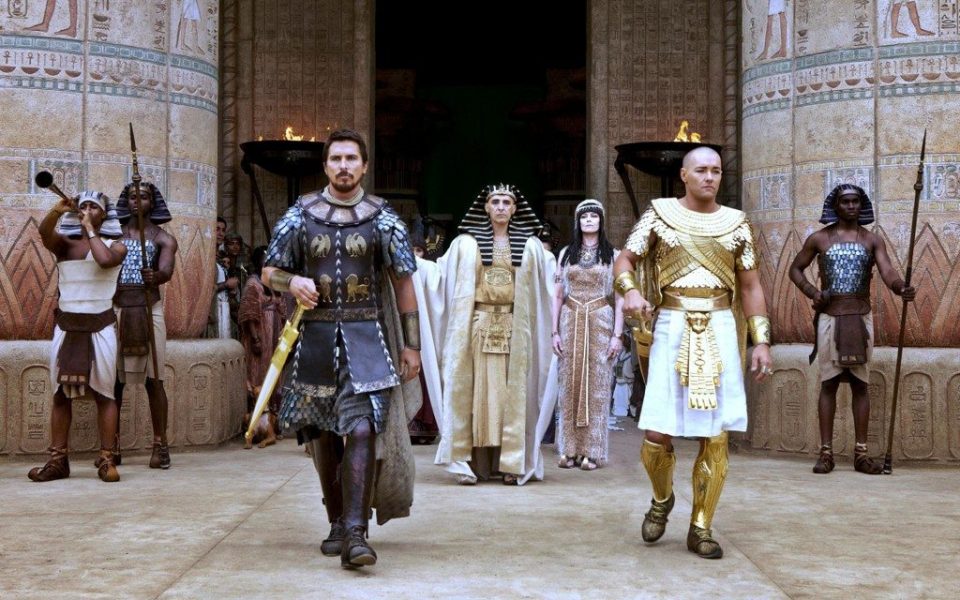 'Exodus' puts together an aesthetic vision that is rare to find in films. Its exorbitant costumes and perfectly constructed sets are what save the film. Pharoah Ramses is a paranoid and ruthless leader of the Egyptians. Their slaves, the Israelis, don't demand a change in the status quo and are headily wary of natural forces. In his ranks, Ramses has Moses, a capable warrior and a friend to Ramses, who rebels against the crown and looks to usurp Ramses and free the slaves. He exiles him and charges him with treason, as the slaves and Moses concoct a plan to be free. The story has a number of loopholes. Its unfounded sense of concreteness results in a languid pace which dampens the mood really. Despite featuring names like Bale and Edgerton, 'Exodus' falls short of accruing any momentum and gaining an impression over its audiences.
11. Wish You Were Here (2012)
A group of four friends travels to enjoy a sumptuous holiday. When they come back though, an anomalous number comes ahead: only three return. As the story unravels, the missing whereabouts of the fourth member of the party are revealed. The directorial debut of Kieran Smith is an eclectic mix of glorious highs and despairing lows. While he is able to create an atmospheric and mysterious shield around the plot, he fails in providing it the necessary tools to shatter. The end of the movie brings a bucket load of unanswered questions, which are a direct result of the mismanaged effort behind the camera.
10. Zero Dark Thirty (2012)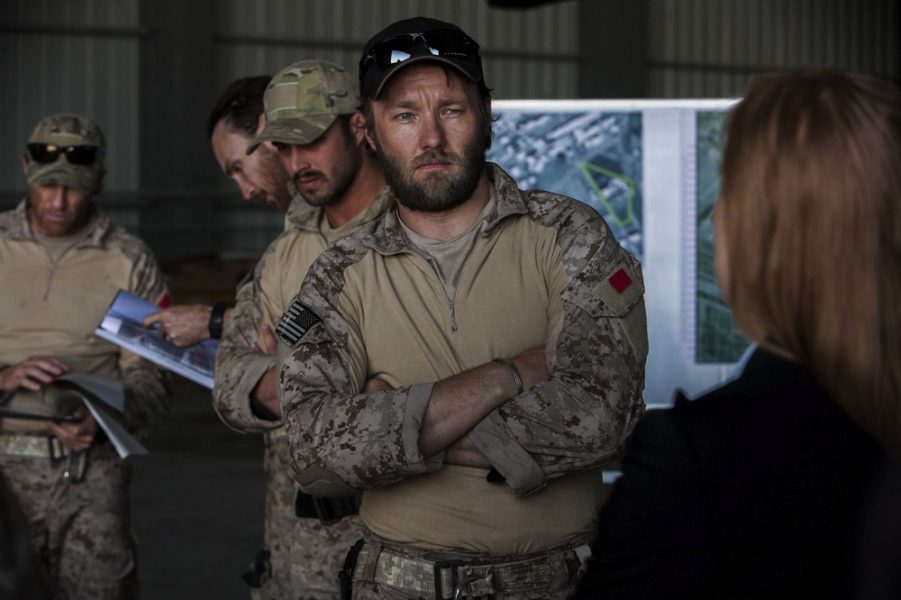 The US intelligence hatches a plan to nullify their biggest threat: Osama Bin Laden, and finally avenge the 9/11 terror attacks. Laying down a large web of personnel and information collection, the agencies have to go through layers and layers of channels and corrupt allies to get to their prized asset. 'Zero Dark Thirty' came under intense scrutiny when it released. While many were in awe of the direction and the moving performance of Jessica Chastain, other polemically attacked the exaggerated tone it assumed in the interrogation scenes. Critics, though, swooned over the film and Bigelow's direction. Starkly real and breathlessly paced, 'Zero Dark Thirty' seamlessly impresses and grows with an inevitable air of certainty with each second.
9. Midnight Special (2014)
I've come to appreciate Jeff Nichols more than any contemporary director. His growing body of work is exemplary with stunning works, each being distinctively different from the other both in themes and style. 'Midnight Special' is an unearthly drama that involves themes like cults and government hypocrisy. Roy (Michael Shannon) is on the run with his 8-year-old son Alden (Jaeden Lieberher) from a religious cult that worships the boy as some sort of Messiah. Also in pursuit are the FBI and NSA, who are investigating several strange phenomena connected with the child. Roy enlists childhood friend Lucas (Joel Edgerton) to help them get to a specific location on a specific date, the reasons for which are unclear but may involve some sort of otherworldly or cataclysmic event. This almost 'Spielberg-esque' film is another reinforcement in the capabilities of Jeff Nichols. Please do check this young director out. He has a great future lying ahead of him.
8. It Comes At Night (2017)
In a post-apocalyptic world, humankind has been plagued and almost wiped out by a virus. Paul and his family just lost his father and subsequently proceed to burn him. The resulting smoke attracts the attention of a man looking for a place. Captured and questioned by Paul, he reveals a family left behind, whom he begs for Paul to help him reveal. As they form a sustenance alliance and ward off the evil outside, it may very well be festering inside. 'It Comes At Night' got rave reviews for its set-up and camera work. Though its existential crisis is morphed by a tense build-up for most parts of the film, it does a sublime job in preparing us for what lies ahead with a solid screenplay. The cast is spot n with their respective turns and eventually become the lifeline of the film.
7. The Gift (2015)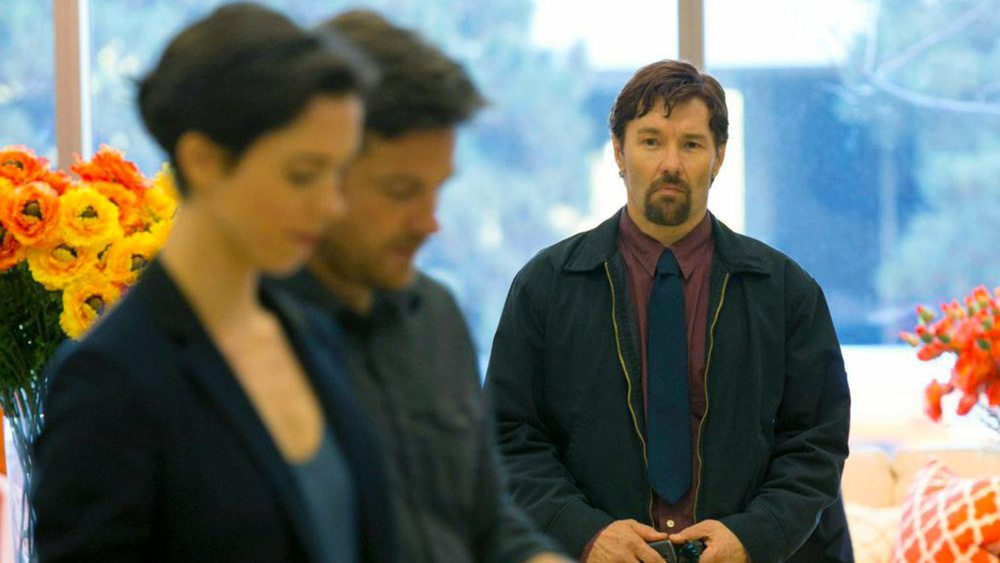 A couple moves to California from Chicago to start a new life. While out shopping to assemble their new house on the hills, Simon is greeted by an old schoolmate, Gordo, who makes an acquaintance and overhears their new address. He shows up at the house the day after, and the one after that, continuing for many days to come, each time bringing a new gift. Simon starts doubting his intentions, while his wife Robyn has a warm feeling about him. When Gordo invites the couple to his house, Simon finally confronts him to not contact them again when Gordo suddenly leaves in between. As Simon fights for a promotion with Donald at work, Robyn receives another letter from Gordo, pleading an apology and letting "bygones be bygones." Now suspicious of their previous relationship, Robyn investigates to find out more and discover a whole lot that changes their life. Joel Edgerton's directorial debut is an engaging watch. He teases is with sudden build-ups to precluded crescendos, often arresting out attention with his stunning camera work. The abrupt tonal change in the characters' demeanor from start to end is masterfully concocted. Without giving his character a lot of time and keeping him under wraps, he creates an enigmatic blanket of uncertainty around him, using him expertly to drive this thrilling film. An amazing effort from Edgerton who probably should direct more often.
Read More: Ewan McGregor Movies