Ewan McGregor is a Scottish actor who has been working in the industry for over two decades. Still relatively obscure to the common audiences, his body of work certainly isn't. With cult films like 'Trainspotting' and 'Moulin Rouge!' under his name, McGregor has got recognition from the film fraternity. His peculiar choices of movies always make a quirky indication towards his cinematic understanding and his fearless attitude as an actor. Here is the list top 13 Ewan McGregor movies you must watch. Happy reading!
13. Brassed Off (1996)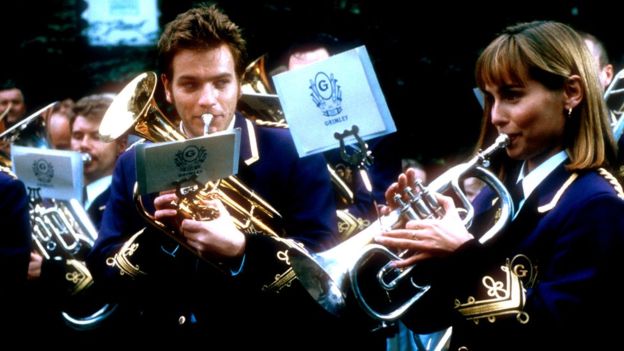 One of McGregor's earliest work comes in the form of this endearing comedy-drama. When the loving daughter of small-town returns on a job assignment, an invigorating breath of fresh air sweeps it. The biggest extractor is a band, whose preparations for a national level competition increase substantially. While definitely not his best work, McGregor shines through in a comfortable performance. Its two leading females charm and facilitate the movie with an assured sense of sass and beautiful music.
12. Star Wars: Episode III – Revenge Of The Sith (2005)
'Star Wars' has never disappointed. Nostalgia and reminiscent memories take over in yet another finely made episode of the adventure space tale. The film is comprehensively one of the most important of the entire franchise, revealing us the origins of the super villain Darth Vader. While not anything out of the ordinary, the film does partially triumphs in creating a fitting story of one of the worst and most intimidating super-villains to ever take to screen.
11. Young Adam (2003)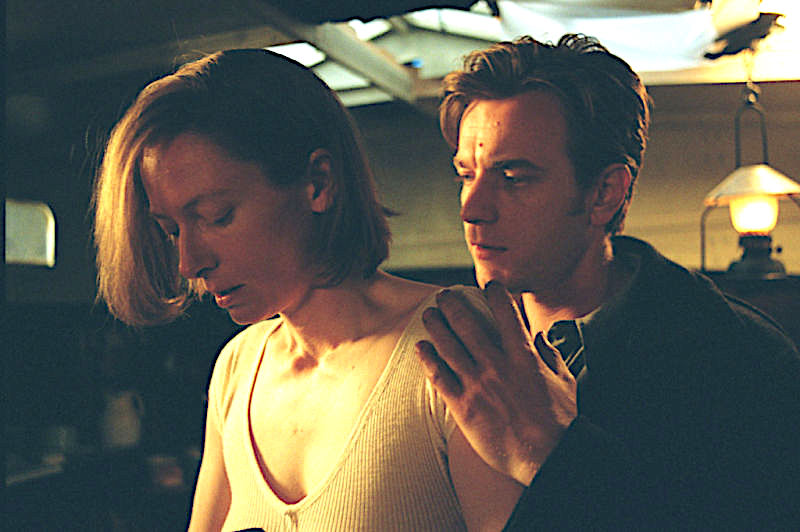 The film follows a young drifter who finds work on a barge. But soon both his and his employers' lives are disrupted when a dead woman found in the river. Does he know more than he admits? Is he hiding something. Ewan McGregor hold his own fort against acting stalwarts like Tilda Swinton. 'Young Adam' is easily one of the underrated movies on his filmography.
10. Velvet Goldmine (1998)
Ewan McGregor spewed himself into the limelight with this sublime performance. 'Velvet Goldmine' is about the glam rock era of the early '70s and uses Arthur (Bale), a young reporter, to tell us the tale of homosexuality and music becoming oblivious to each other. Slade is a star, whose life is pretty much public. Little do the people know about his true orientation which is confirmed after he gets involved with Curt WIld, a young and wild singer himself. The three leading men are seen in avatars which I doubt we'll see them in for the rest of their lives. Exhilarating and sincerely honest in the core, 'Velvet Goldmine' is a goldmine of acting performances and raw funky music that is rivetingly appealing.
9. Little Voice (1998)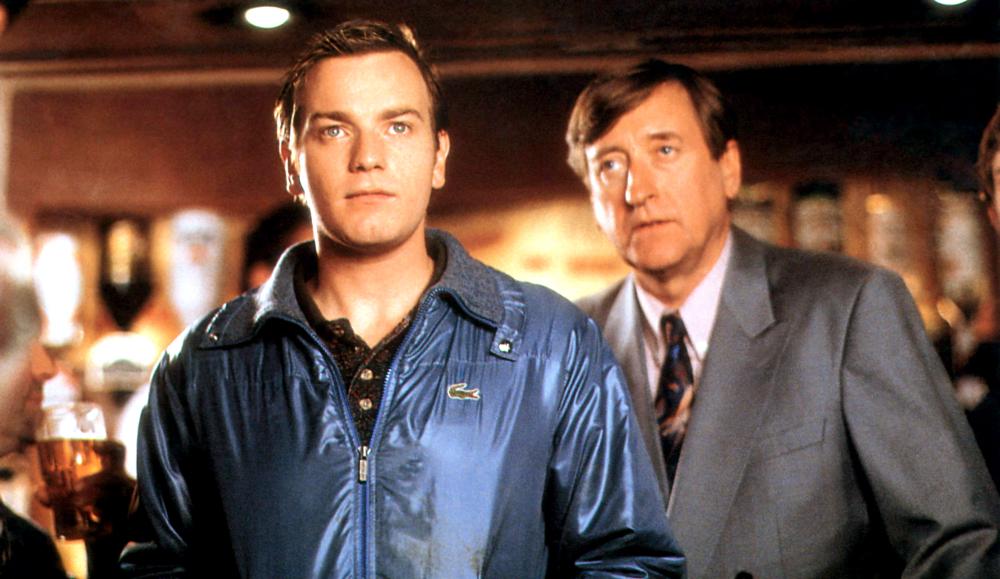 Musicals always rely on its music and background score. If they are good enough, they can ride through a bad screenplay and horrible direction. Luckily, 'Little Voice' has the former and is far away from the latter. Little Voice, or Lara Hoff, is a talented young girl unaware of her vocal chords. After her father, a famous musician-singer, dies she secludes herself from the world to live with her dad's recordings. Her money-driven and materialistic mother though plans to exploits her and realizes her dream. The 'good guy-bad guy' narrative works well for the film. A more than decent feature that is surely entertaining.
8. Haywire (2011)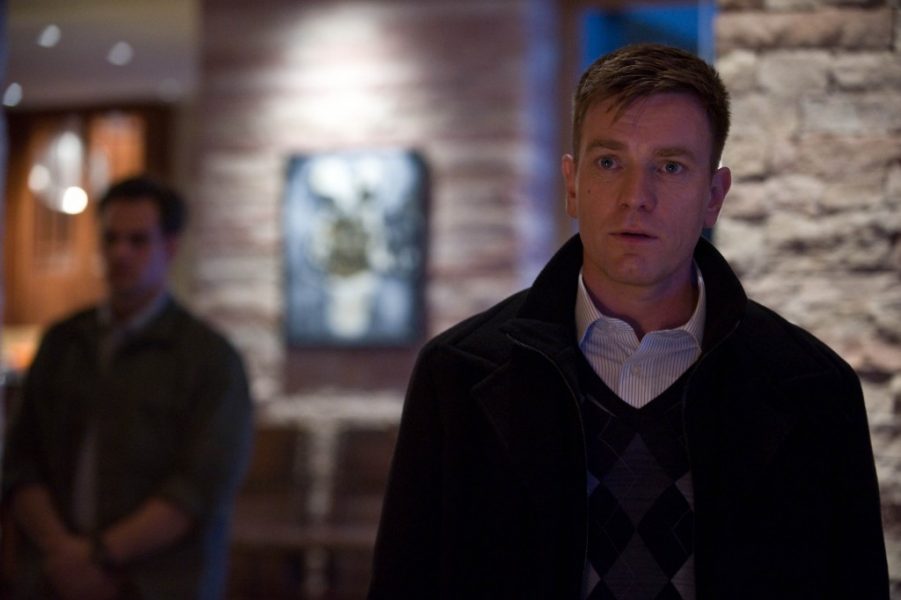 Soderbergh brings his appealing brand of cinema and creates a slick action-thriller that raves of his trademark. Mallory Kane is a capable operative for a covert operative firm that handles all events contracted by the government to veil their involvement into the matters and deny accountability. She herself is held responsible for some acts and is then targeted by henchmen hired by the State to tie up loose ends. Her friends and team come to her rescue, as they find evidence to prove her innocence. Riding on its stylized action sequences and a wonderful performance by the talented ensemble, 'Haywire' emerges a successful film, adding another feather to the already furry wings of Soderbergh's career.
7. The Impossible (2012)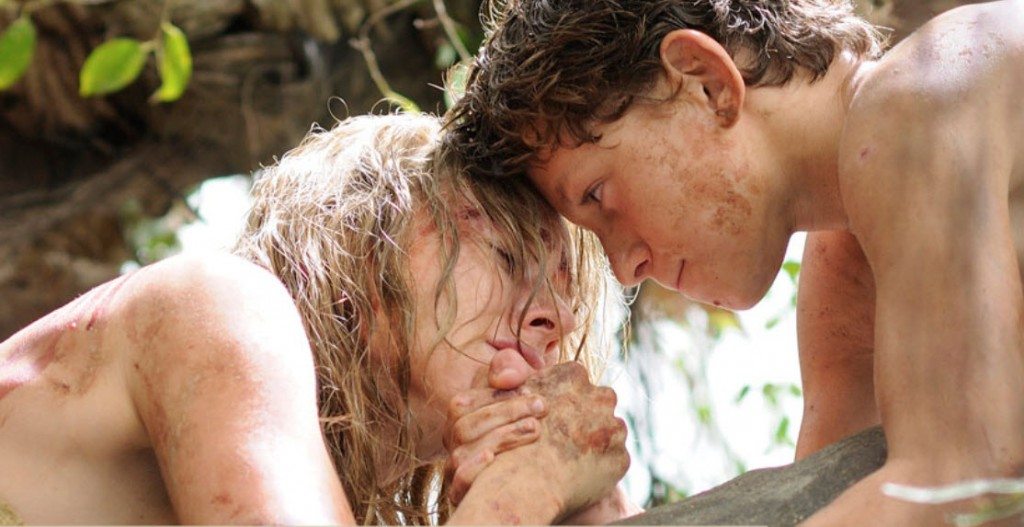 To be really honest, the film is driven by a tour-de-France performance from Naomi Watts, who was nominated for every major award in the leading actress category. Starring Tom Holland and Ewan McGregor with her, the film recounts the brave tale of Maria Belon and her family's survival through and post the 2004 Indian Ocean tsunami. Impressive work by JA Bayona behind the camera ensures this powerful and moving film about the human spirit and the will to live doesn't go amiss and enchants us, leaving us lachrymose in the end.
Read More: Bruce Willis Movies
6. The Ghost Writer (2010)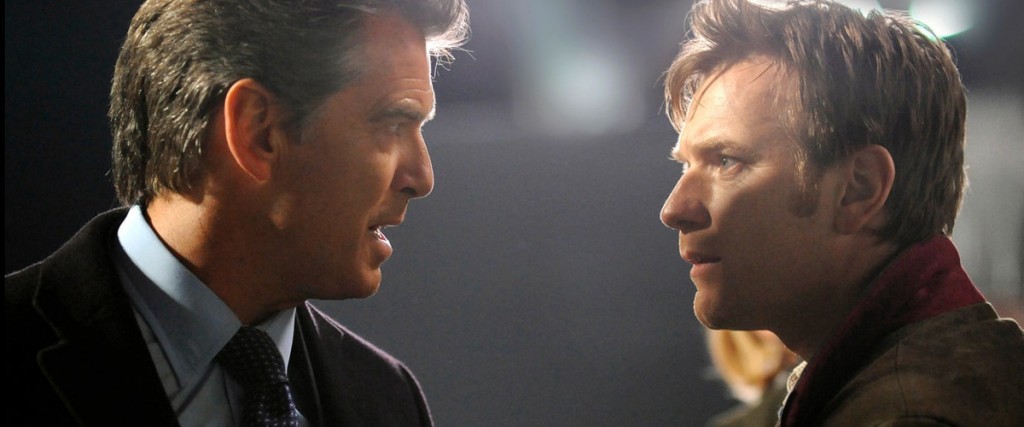 A ghostwriter is hired to write literary or journalistic works, speeches or other texts that are officially credited to another person as the author. The film stars McGregor as a successful ghostwriter who's asked to complete the autobiography of former PM Adam Lang when his aid McAra dies in an accident. Overly protective of his secretive life, the Langs' strange behavior raises suspicions. With many political adversaries accusing him of various illegal activities, the ghost starts digging deeper into his life. As he does so, he unearths stark and macabre secrets which make McAra's death look more like a planned murder. Brosnan's villainous form turns out to be a winner, but it is McGregor who anchors this political thriller till the very end with an assured display.
5. Big FIsh (2003)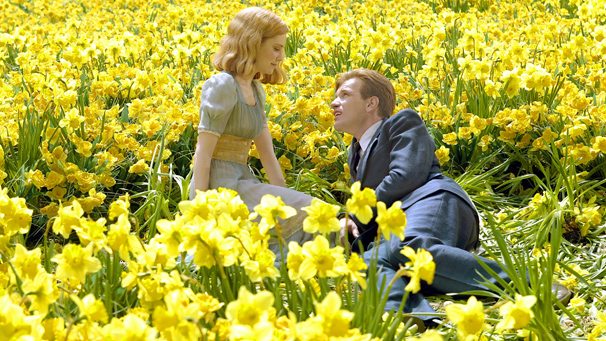 Tim Burton once again takes us into his fantasized world of colorful characters and aesthetic sceneries. United Press International journalist Will Bloom and his French freelance photojournalist wife Josephine Bloom, who is pregnant with their first child, leave their Paris base to return to Will's hometown of Ashton, Alabama on the news that his father, Edward Bloom, stricken with cancer, will soon die, he being taken off chemotherapy treatment. Although connected indirectly through Will's mother/Edward's wife, Sandra Bloom, Will has been estranged from his father for three years since his and Josephine's wedding. Will's issue with his father is the fanciful tales Edward has told of his life all his life, not only to Will but the whole world. As a child when Edward was largely absent as a traveling salesman, Will believed those stories but now realizes that he does not know his father, who, as he continues to tell these stories, he will never get to know unless Edward comes clean with the truth before he dies. The fairy tale humanizes inhumane elements of mankind's existence and his emotional superstructure.
4. Black Hawk Down (2001)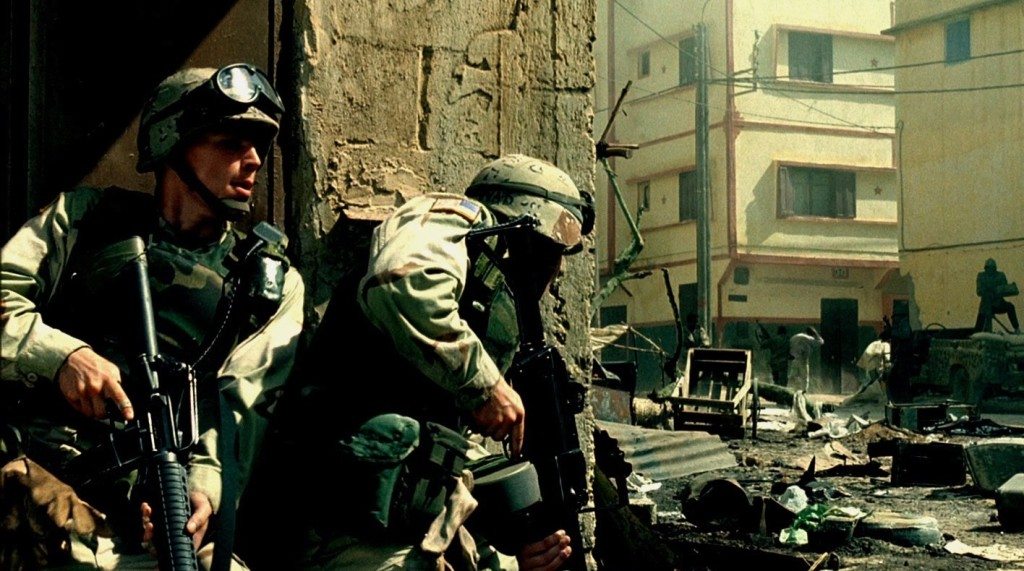 War films are always tough: both on the audience and the filmmakers. Requiring long hours of tireless efforts, war films can often be a component of under and overwork. 'Black Hawk Down' is a rare success in striking the perfect balance. The film covers a mass-oriented covert operation to arrest top lieutenants from the war-inflicted area of Mogadishu. The screen time is divided into three regiments, namely: 75th Rangers, Delta Force, and 160th SOAR (Night Stalkers). With a palpable tension crescented into every scene, it becomes almost untenable for the scene to be unflinchingly accessible. A talented ensemble looks ready for battle, putting in stringy and masterful performances. The film was the subject of criticism from many quarters within the army and the Somalian people. The latter "denounced what they felt was its brutal and dehumanizing depiction of Somalis and called for its boycott".
3. Moulin Rouge! (2001)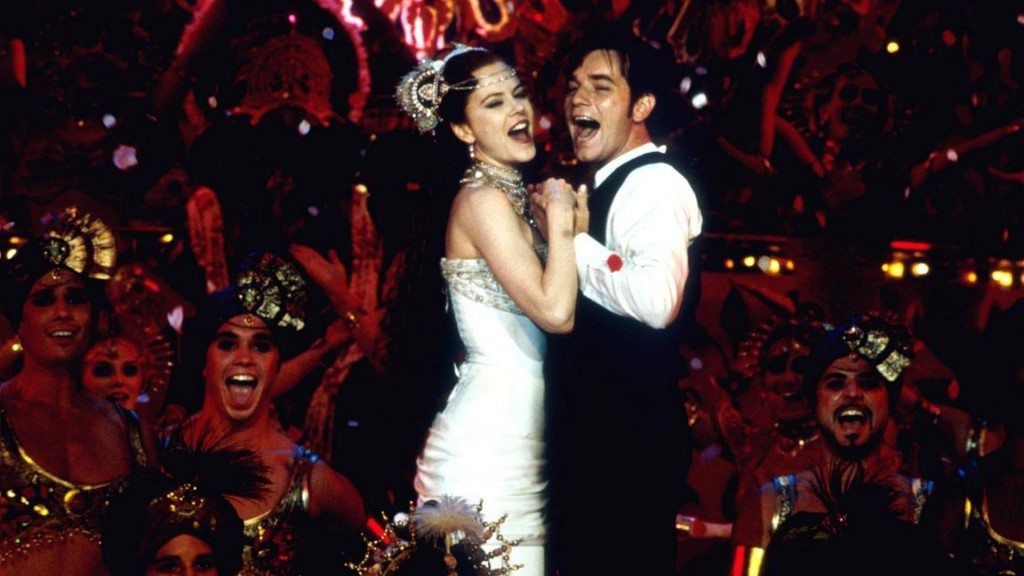 Just how do you describe movies like 'Moulin Rouge!'? Its magic on screen is something exclusively accessible to human eyes rather than the Times New Roman font. Based on the nightly shows of a real cabaret in Paris operating by the same name, the plot centralizes on the life of Christian, a talented young English writer who travels across borders to Paris with the hopes of joining the Bohemian revolution. Arriving there, he meets and falls in love with Satine, the lead performer of the cabaret, Therein begins a journey of love, celebration of life, tragic heartbreaks, and the charming and compelling persuasion of music. All of this is told by Nature Boy, Christian's typewriter, as he narrates the incidents of the film a year prior to the present date. The film became the first musical in the last decade back in 2001 to be nominated for Best Picture, also earning one for the brilliant Nicole Kidman. Its similarities with Fasse's award-winning 'Cabaret' shows how timeless and perennially stylish the mellifluous ballads and symphonies of music are. Oh, and also, Anu Malik is a composer on the film. All the best!
2. Beginners (2010)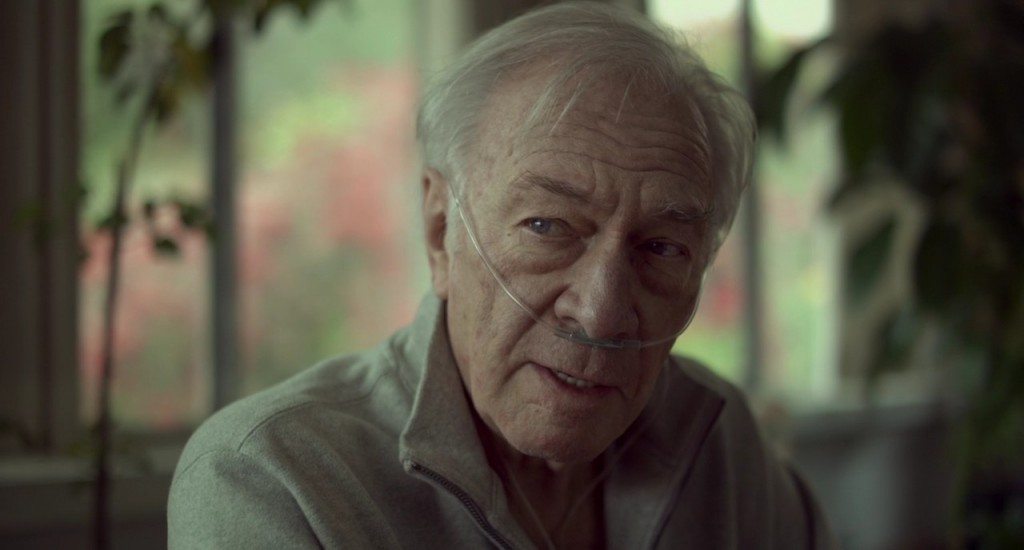 If you want a lesson in filmmaking, refer to this piece of enigmatic brilliance. Beautifully quoted with layers of emotionally driven cinema, 'Beginners' is filmmaking and innovation at its finest. The narrative is connected through a series of flashback scenes, depicting the refined details of Oliver's life and his relationship with his parents. Soon after his mother Georgia dies, his father Hal becomes close to Oliver and is reflective of their relationship. His acceptance of his homosexuality at first is a cold shrug, which transiently turns into a warm embrace. Hal and Oliver become close, with the former starting a relationship with a much younger man. Soon after Hal's death, Oliver meets this feral woman, whose free-spirited demeanor appeals him and prompts him to start a relationship with her. Riveting on the outside and insightful on the inside, 'Beginners' is a triumphant tirade against the taboo of homosexuality and its acceptance in the society. Christopher Plummer's win for his portrayal of Hal is a power-packed punch to all those who discriminate on the basis of sexual orientation.
1. Transpotting (1996)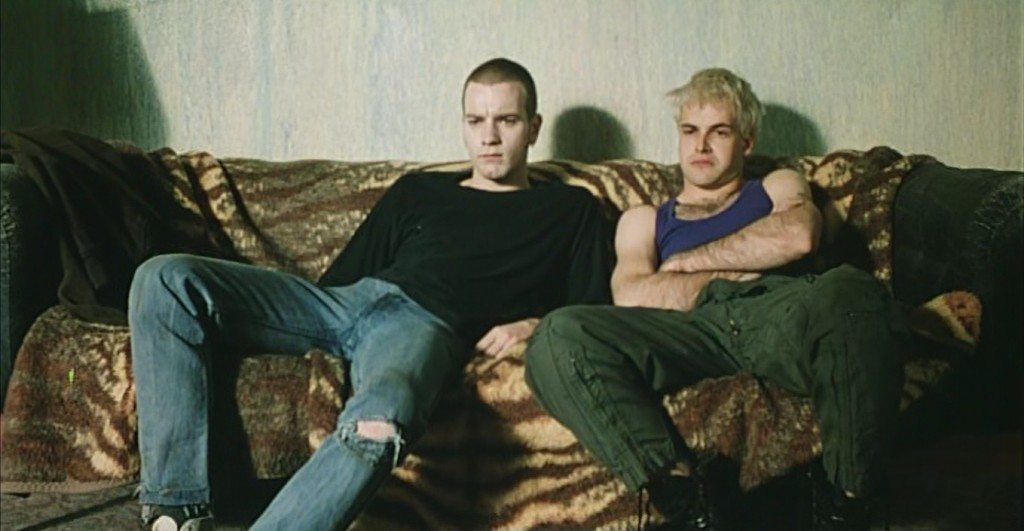 Danny Boyle's prodigal cinematic brilliance is a common notion. We all have been in awe of his charming work. each time overwhelmed with new waves of amazement. Like any other young and upcoming actor, McGregor too had to take the ladder 'down' in the toilet seat. 'Trainspotting's status as a cult film owes itself to Boyle's vivid imagination and the actors' impressive and humor-filled tirades. Tackling common themes such as drug addiction and under-age fornication, the fast-paced film presents a contorted medley of morality and innate human desire for destruction with majestic beauty. Its leading stars are given the freedom to express themselves, with the film boasting of many improvised scenes. All in all, the film in no way glorifies drugs, but drugs glorify this finely made film.
Read More: Joel Edgerton Movies and TV Shows