Jennifer Lawrence is an actress who needs no introduction. Her popularity and likeness is almost incomparable to the actresses her age among her peers. She took the world by storm with her brazen and bold performance in 'Silver Linings Playbook', which not only earned her a nomination, but also won her the coveted trophy. Since then there has been no looking back, and she has successfully transitioned into a Hollywood superstar. But what lends distinction to her personality is her vocal advocacy for pay equality in genders, along with her other philanthropic endeavors. The tangibility and sincerity in her performances has a huge mass appeal and drives audiences to theaters in flocks. She has of recent emerged a leading lady as well, starring as the sole lead in critically acclaimed films.
The following list documents the top Jennifer Lawrence movies selected from her impressive filmography. You can watch some of these best Jennifer Lawrence movies on Netflix, Hulu, or Amazon Prime. Happy reading!
11. X Men: Days of the Future Past (2014)
Lawrence's association with the X Men franchise has been an unflinching testimony of her credentials and star appeal. She has made the role of Raven her own, and her involvement is increasing with every film. This particular installment saw her in the defensive and protective mode for a substantial part, and menacing and ruthless in the others. Her quick transition from one emotion to another completely different one marks her range as an actress and her ability to change faces. The unbridled passion and the enkindled urge to out perform herself were clear as crystal in yet another turn as the paen shape shifter.
Read More: Best Edward Norton Movies
10. The Beaver (2011)
One of her very early films, 'The Beaver' turned out to be a moderate success. She inherits the character of Norah, an adulteress who initiates a love affair with the main character, with a blighting series of secrets of her own, safely locked away deep in the dark environs of her conscience. The emotional turmoil couldn't have been presented better, with her swift and efficient changes in body language proving to be pivotal. She remains through out a conduit for others to gain from, and does extremely well in the situations she gets to own the scenes. A brilliant start for you to discover who Jennifer Lawrence really is.
Read More: Best Heath Ledger Movies
9. Serena (2014)
Lawrence's stunning turn as the gorgeous Serena Pemberton couldn't save a poorly written movie. Even though she manages to give form to a performance of fierce and bladed intensity, it fails to cover the blemishes the story has. Her pairing up with Bradley Cooper, though, did provide some memorable sparks, with the dining room scene being one of the highlights. Serena's metamorphosis from an apparently benign and docile girl, to a bossy and controlling paranoid woman, is embodied to perfection in her performance. The glaring eyes and the hostile body language make for an engaging watch, and certainly made us cringe for a better script.
Read More: Best Robert De Niro Movies
8. Like Crazy (2011)
When I watched the film, I couldn't take my eyes off of her. It all started with that damn smile (13 Reasons Why reference). Being young and crazy is something we all experience, but few can encompass. Even though she was delegated to a supporting role, she still managed to carve out impressive attention for such a small role. The glistening smile and the kind eyes sent tremors down our spines, filling us with a sense of belonging. She plays Samantha, a lively college student, who attracts the attentions of Jacob (Anton Yechin), a solemn and comatose husband, who grows further and further from his wife as the days go by. Lawrence as Samantha, becomes the epitome of sly jealousy, and appealing panoply of joy and happiness.
Read More: Best Jim Carrey Movies
7. House at the End of the Street (2012)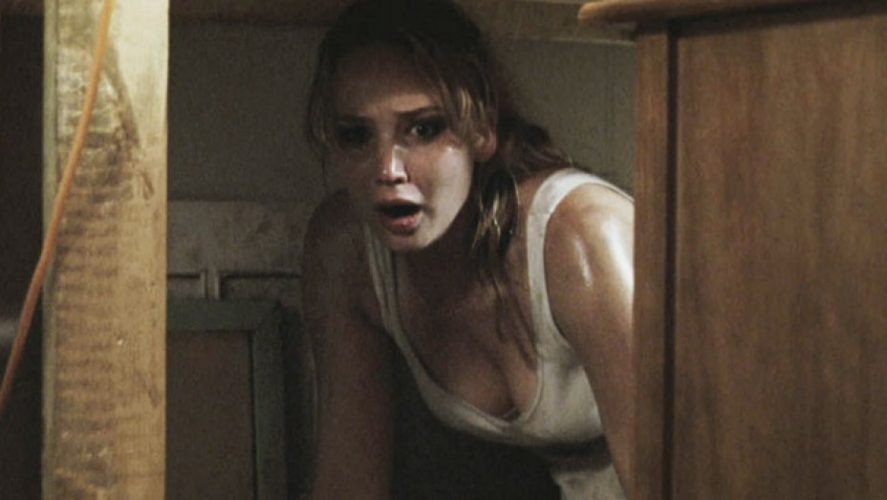 I don't understand the blanket of hesitant semblance the movie is wrapped in. Personally speaking, I thought, even though the film did employ a familiar theme and cliched plot line, it featured brilliant performances and dexterity in handling the camera. She inhabits the character of Elissa Cassidy, a 17-year old who moves to a new neighborhood with her doctor mother. The occupation certainly allows Elissa ample of time to discover Ryan Jacboson, an introverted and seemingly kind neighbor, and eventually, the house at the end of the street. She reveled in her role as the apprehended and strong minded hostage, giving us a passage to her deepest fears and the most glorious joys.
Read More: Best Aamir Khan Movies
6. X-Men: Apocalypse (2016)
By the time the movie released, Jennifer enjoyed the status of the lead women. Her intimidating turn as Raven once again proved to be effective and exciting. She joined hands with certain other of her X-Men peers, sans Wolverine (probably because the production house couldn't afford him), to fight against the merciless and tyrannical force of Apocalypse, the first mutant in the world. With well performed action sequences and an envious self-assuredness, Lawrence yet again managed to show why she is such a force to reckon with.
Read More: William Hurt Movies
5. Hunger Games (2012)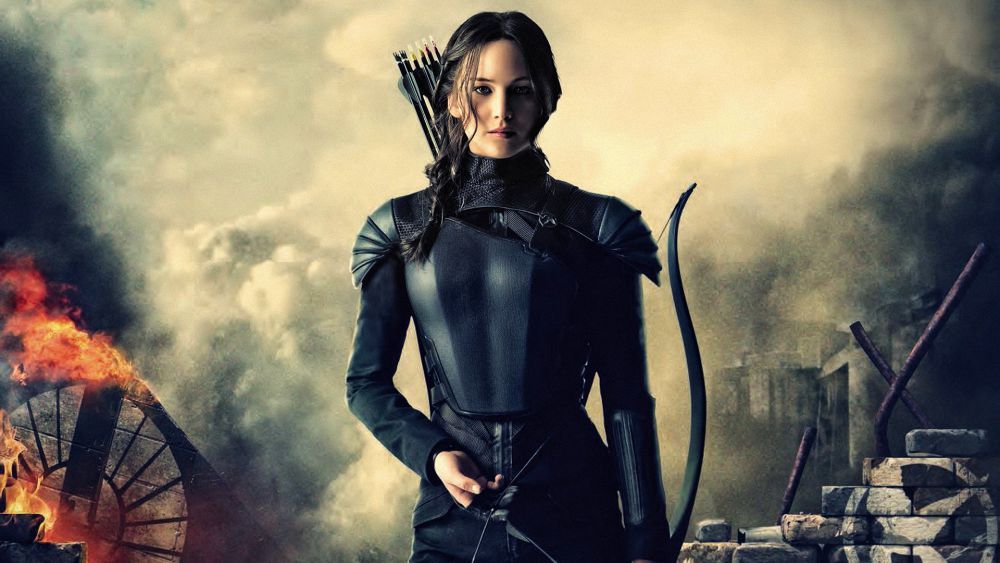 Katniss Everdeen is just another example of the star appeal that this gal possesses. Her intrepid assumption of a character who is hopeless in form and ignited in spirit has seen the character become a symbol for girls around the globe. Reflecting much of her won personal traits, Katniss comes up against the dreaded Hunger Games, being unluckily chosen at random (sigh) for the competition. The survival of the fittest format of the games always meant her surviving till the end, but she still managed to keep us enthralled throughout a brilliant performance. She has assumed the role in four different movies now, each distinct and exemplary in nature.
Read More: Best Kevin Spacey Movies
4. Joy (2015)
Its funny how a handful of rolled fabrics of cloth can change someone's life. The story is certainly one to listen to and get inspired. David O Russell brought to life the spirit of Joy Mangano, the mercurial creator of the self-wringing mop. The thing that I liked most about the performance, which fetched her yet another Academy nomination, was the fact that she never let her guard down, even in scenes where the script so eagerly prompted her to. The sustained essence of perseverance and never giving up endured through the running time, and still resoundingly resonates with us. A performance larger than life, much like Lawrence in real life. Stunning.
Read More: Best Benedict Cumberbatch Movies and TV Shows
3. Silver Linings Playbook (2012)
English becomes a second language whenever I am asked to comment on her performance in this movie. Giving life to Tiffany Maxwell, a young widower who functions on neurotic prescribed drugs, Lawrence bared it all in a truly complete performance. The cantankerous and reserved nature of the character challenged her to go against her true nature, something which she took to with both the hands. A rebellious approach in depicting the character's mental state of being was the perfect choice to go ahead with. She painted the canvass of her character with such drastically different colors of human emotions and nature, that it compelled us to stand up and take notice. A very well deserved Academy win for her.
Read More: Best Rachel Mcadams Movies and TV Shows
2. American Hustle (2013)
Being part of such a talented ensemble, including names like Christian Bale and Bradley Cooper, can result in you losing your credibility. But none would affect the marvelous Jennifer Lawrence, wrapping herself tightly with her hubris and vanity. She played the role of a cantankerous yet loving wife of Irving Rosenfield, a budding and clever con-artist. Throughout the movie, Lawrence displayed immense prowess in being abhorred and loathed by one and all, and also being the most adorable and affable when trying to shower love on her husband. Not for one moment did she let go of her rebellious character and descend into the mundane. Never. A true homage to the golden era!
Read More: Best Micheal Shannon Movies
1. Winter's Bone
The film that put Jennifer Lawrence on the map. She received her first Oscar nomination for the film and never looked back. Even after all the accolades and the fame, this remains her best performance till date. If you haven't seen 'Winter's Bone', you should, if only to see Lawrence's phenomenal turn as a poverty-stricken teenager trying to find her father.
Read More: Kevin Costner Movies