Mr. Perfectionist is what he's known as. The actor who is willing to do whatever it takes to get into the skin of a character. Aamir Khan is one of the best actors of India and he is also someone who is universally adored for his films. There are no groups of fans that don't want to see his film, they are watched by everyone. That is a testament to his acting as well as the quality of the films. He has become an actor who prioritizes quality over quantity and that ensures there's always great excitement about his films.
We curated a list of top Aamir Khan movies, selected from his vast filmography. You can watch online some of these Aamir Khan movies on Netflix or Amazon Prime or Hulu.
10. Qayamat Se Qayamat Tak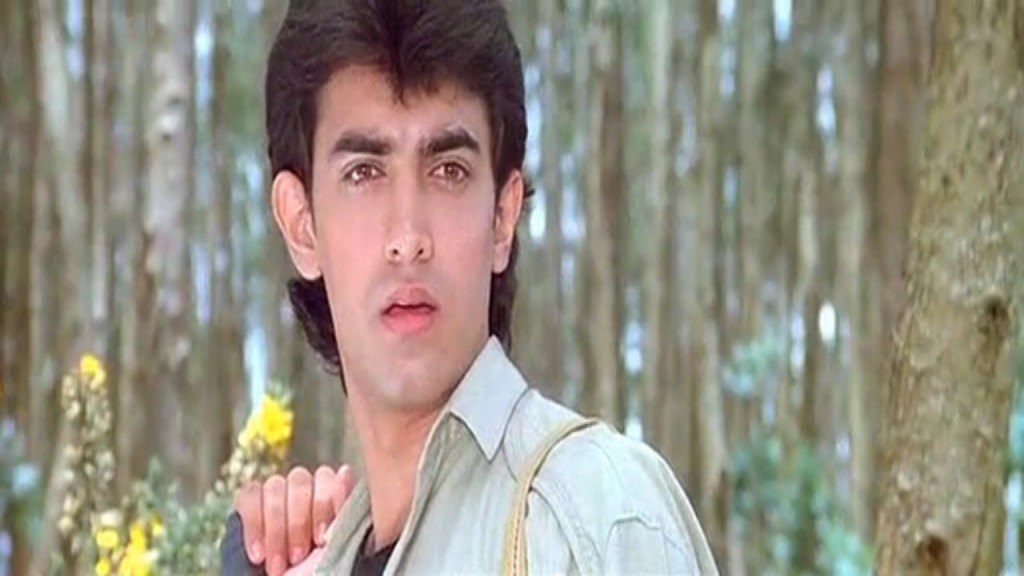 This is where it all began. While technically not Aamir's debut (he had acted in Ketan Mehta's 'Holi' earlier), QSQT was the film that proved to be a turning point in his career. He plays the role of Raj with an innocence and charm that is hard to ignore. He showed his ability to emote especially in the love scenes. His baby-faced looks added to the appeal as well. The audience and the critics lapped it up and the film went to become a huge success.
9. Taare Zameen Par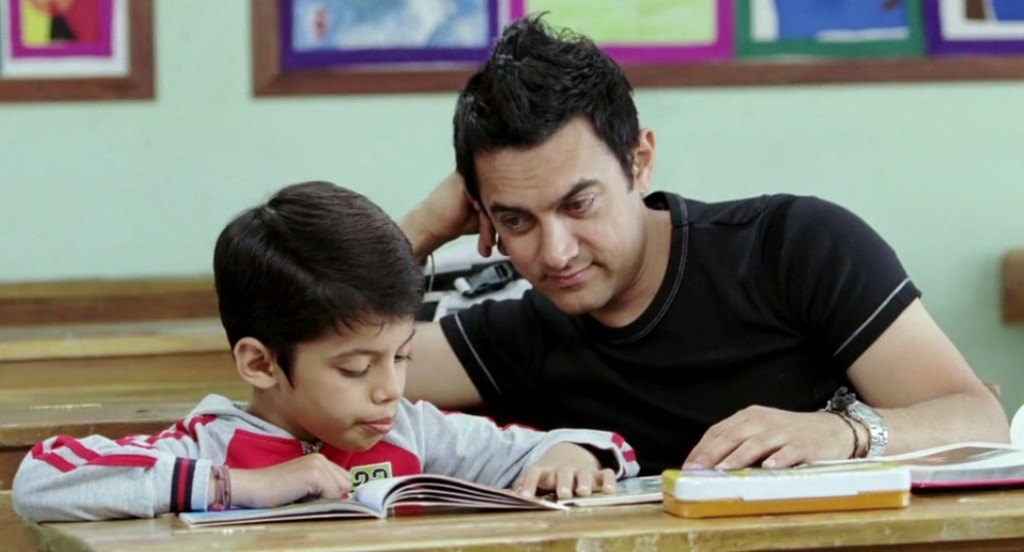 A film that saw Aamir donning the hats of actor, director and producer, resulted in a film that spoke about a very relevant issue and also gave a glimpse of the directorial talents that he possessed. Playing arguably the pivotal role in the film, he shows remarkable restraint in scenes where he could have gone overboard. This prevented the film from becoming preachy. Films like this more often than not fall into a zone of melodrama and it is to Aamir's credit that this is not the case with TZP. With his acting, he ensured that the focus didn't shift from the story to the star.
8. Andaz Apna Apna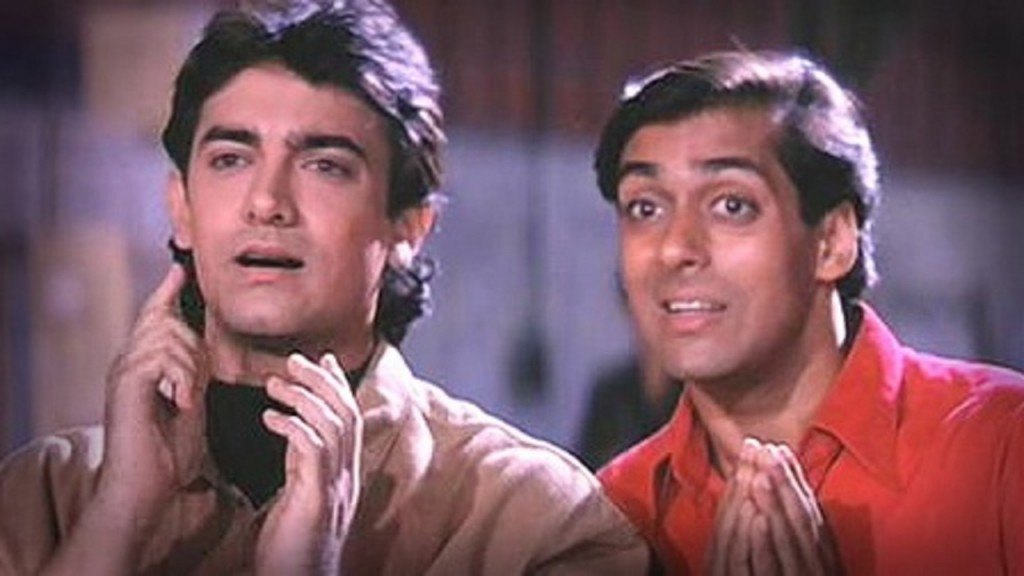 The film was surprisingly unsuccessful when it first came out but Rajkumar Santoshi's caper for the ages has gone on to become a truly cult film. Characters from the film are quoted even today and it always brings a smile to your face whenever you watch it. Aamir hasn't done too many out and out comedies, but his comic timing in this film is proof that he would definitely succeed if he tried. Forming a hilarious duo with Salman Khan, he is the reason for many of the film's laugh out loud moments. 'Andaz Apna Apna' also showed Aamir's range as an actor and made the audience realize that he wasn't just a lover boy but someone who was capable of tickling the funny bone as well.
7. Sarfarosh
Director John Matthew Matthan will never make a better film than 'Sarfarosh' and there are a few reason as to why. One of them being A.C.P Ajay Singh Rathod played by Aamir, in a role which was very realistic in its portrayal. The realism was one the reasons why the film was very good. It is not easy to convince people that you're a tough cookie just with dialogues and body language but he manages to do it effortlessly. This showed that the actor could be the backbone of even a serious subject such as this. Notably, this film also was the debut of Nawazuddin Siddiqui who would go on to act with Aamir in 'Talaash'.
6. Rangeela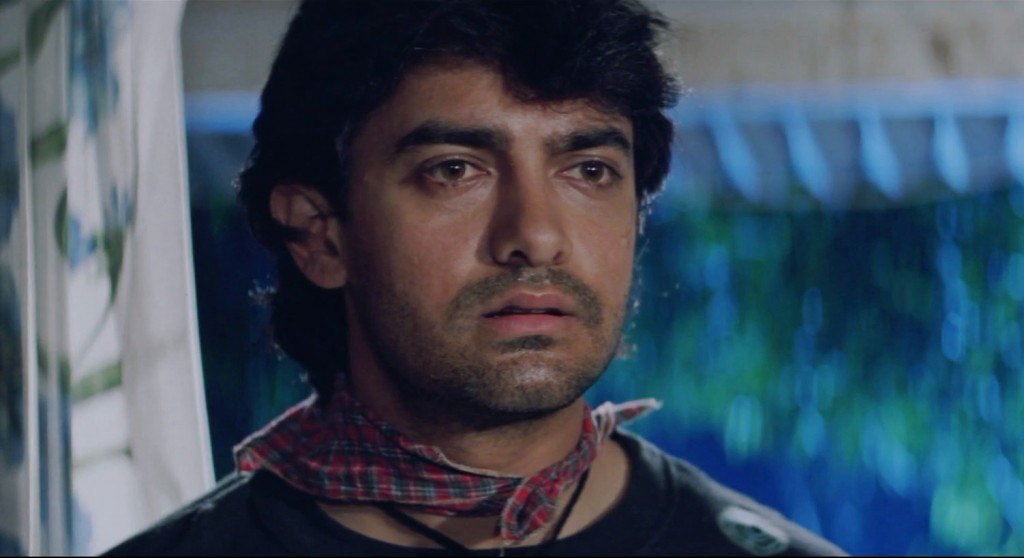 One of Ram Gopal Varma's lighter films, it also proved to be an important milestone for Aamir. Playing the role of Munna, he displays more of the charm that the audience already knew he had. But what added to the performance was the other aspects of the character. The sadness, the frustration and finally joy are brought out with a sense of rawness that can be attributed to Munna's life on the streets. He proved that he can play people who are at the opposite end of the spectrum and not just those people in urban settings.
Read More: Jim Carrey Movies
5. Rang De Basanti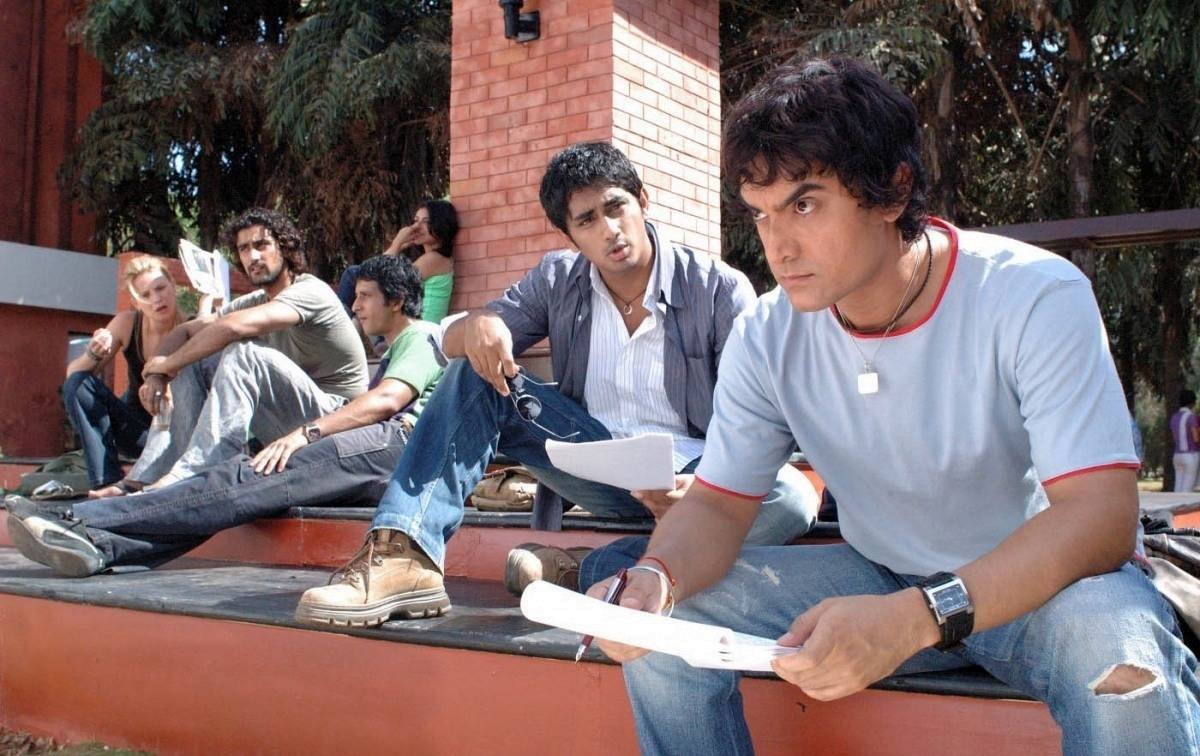 One of the best Bollywood films of this century, it showed the mindset of the youth in an authentic manner. Aamir's role in the film is a very relatable one, as many a youngster can see themselves in his shoes. His transformation, from a carefree and fun-loving student, to someone who is pushed to do things because of the injustice around his is important in the film's narrative. In an example of his acting ability, Aamir shows the intensity of his anger with his eyes alone which makes a greater impact than any words could. Another highlight is the scene where he shares this heartfelt with Siddharth in the climax. This is a man who is not afraid of death but ready to embrace it. And those are emotions that Aamir can easily pull off.
4. Dangal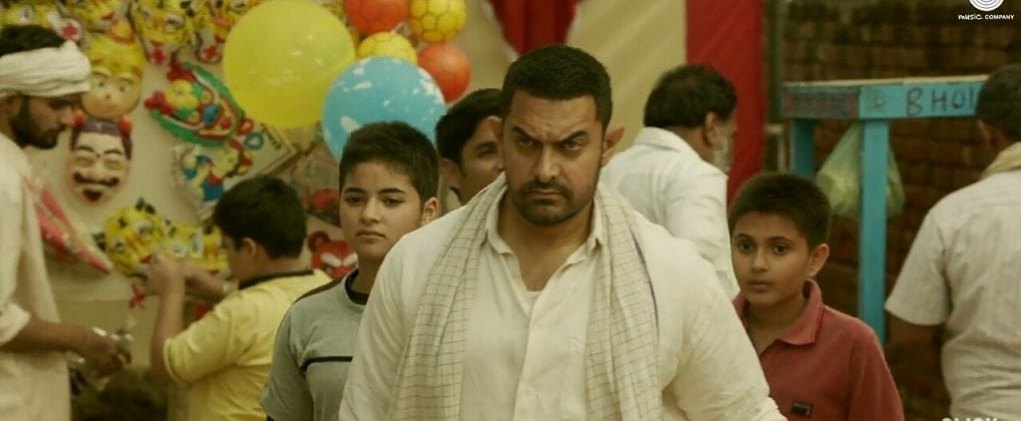 The most recent film on this list, it is also an example of how much Aamir has matured as an actor over the years. What is particularly praiseworthy about his work in the film is the fact that, at no point in the film do we dislike Mahavir even though he is someone who employs methods that aren't particularly easy on his children. Despite this streak in him, the audience is only able to see the earnest father who wants to make champions out of his daughters. One of the more memorable parts of the film is the wrestling match between father and daughter. Even though he is happy his daughter won, he isn't happy with how she won. That one moment encapsulates the whole persona of the character so kudos to the acting.
3. PK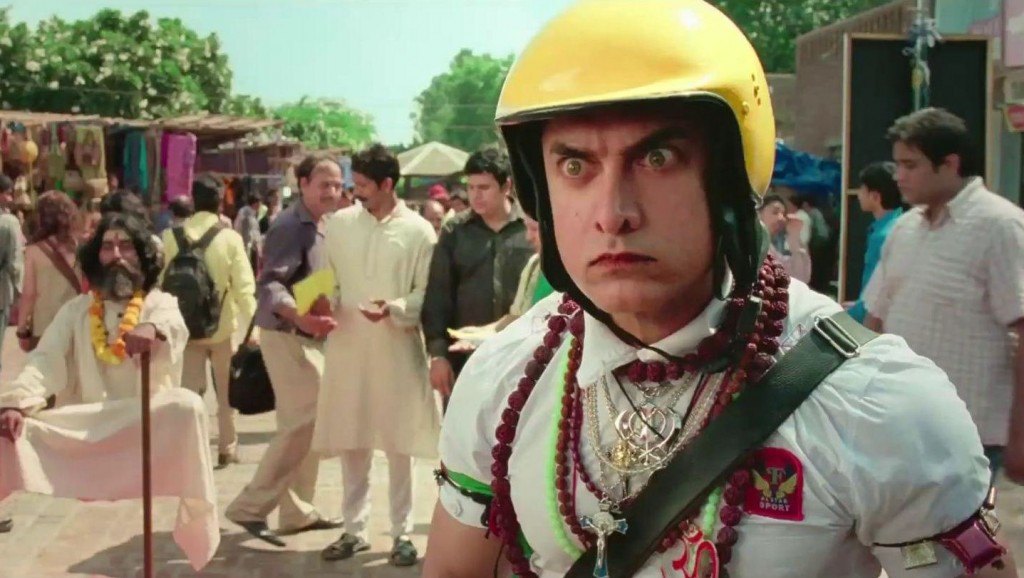 This is probably no surprise. Apart from his acting, Aamir showed the lengths he could go to achieve perfection for the role. Among others, he learnt dialects and perhaps most impressively, he does not blink for almost the entirety of the film. Playing the titular role with a wide-eyed curiosity, and almost child-like nature, this film is without a doubt, a tour de force from Aamir. That the film is currently the most successful Indian film of all time is further proof of the quality of 'PK'. It will be difficult for the actor to top this effort as it represents him at the peak of his powers. To know what Aamir Khan the actor can do, 'PK' should be the prime example.
2. 3 Idiots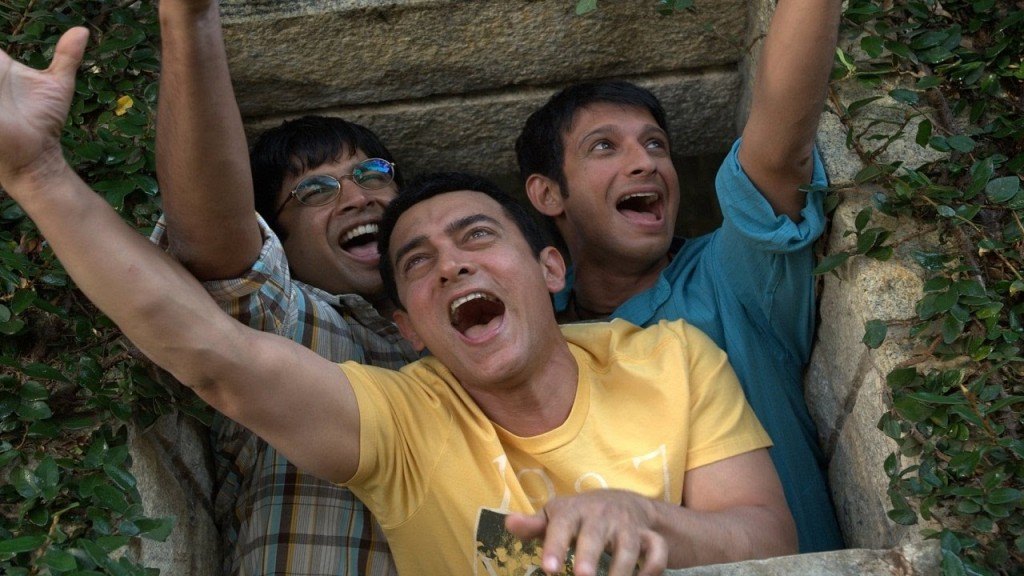 Aamir Khan's first collaboration with Rajkumar Hirani yielded spectacular results both critically and commercially, '3 Idiots' remains an iconic film. And a big part of that success certainly rests on Aamir's shoulders. Even though he has fantastic support from Madhavan and Sharman Joshi, it is the Aamir Khan show all the way. At his inspirational best, Aamir's Rancho manages to influence almost every other character that he meets. His words of wisdom inspire the students, it infuriates the college director and leads to an epic rivalry with Silencer. Aamir's real success in the film is that he is able to make us smile, cry and most importantly follow our passion. He almost becomes our guide through the film.
1. Lagaan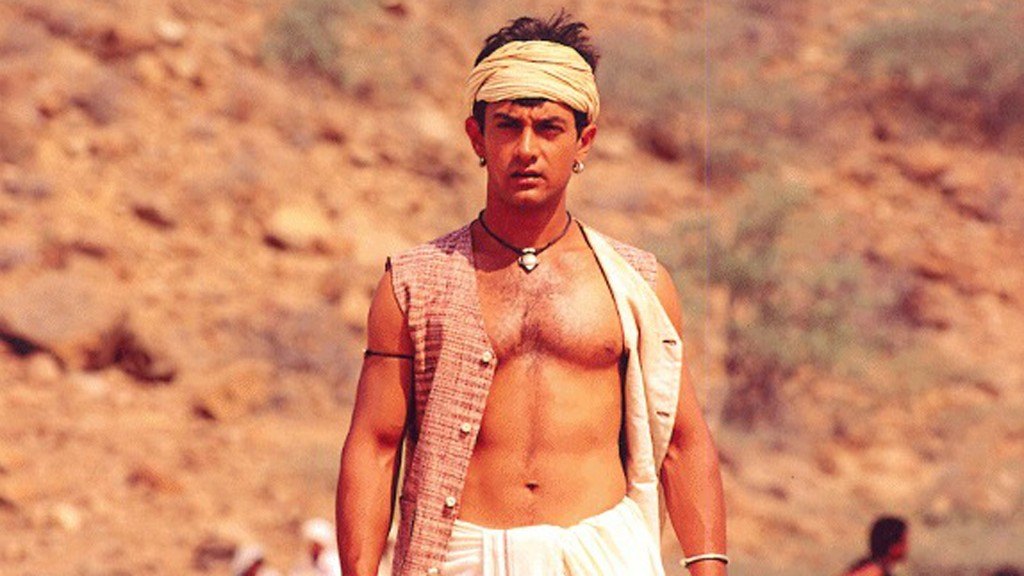 The last Indian film to be shortlisted for an Oscar. 'Lagaan' is an example of the heights that commercial cinema can reach. While the film is very long by any standard, it never makes us feel bored. Aamir plays Bhuvan, the leader of the cricket team and it is a role in which he has to showcase his heroism on the cricket pitch. The hopes of the entire village are pinned on him and the way he galvanizes the team to victory is truly inspiring. It is hard to think of many other actors who would have had the same impact in such a role. This is because of the aura of the actor as well as the character. The despair he feels when he thinks he's about to lose or the sheer relief on his face when victory is achieved, are shots that are etched in our memories. Probably for the first time, we celebrated a reel match as much as a real match.
Read More: Ranbir Kapoor Movies