Armie Hammer has been around for quite some time, now. While he has portrayed a wide range of characters in films and TV shows, his true recognition came in the form of Oliver in 2017's 'Call Me by Your Name'. Taking things slowly, one step at a time, Hammer picked his role quite selectively.
While some didn't work out as good as they were supposed to, there were others in which he shone beyond expectations. There is still a long road ahead for Hammer, with some new interesting projects on his table. Here is the list of his top ten performances, yet:
10. The Lone Ranger (2013)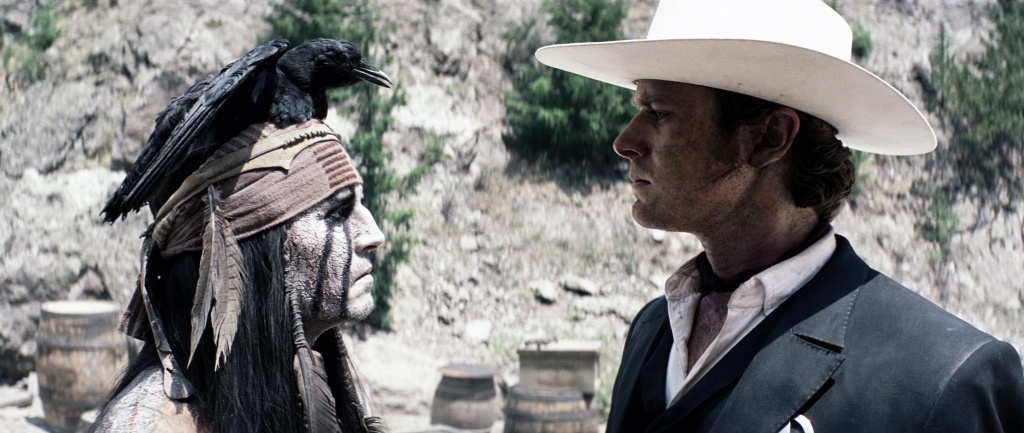 Starring alongside Johnny Depp, this film was a promising thing for Hammer. With great chemistry between its actors and no stones unturned in acting, this film failed mostly due to a faulty running time and sloppy writing. Hammer, on the other hand, stayed true to his acting skills and portrayed the character of John Reid with sincerity and a certain level of innocence that his character needed.
9. Mirror Mirror (2012)
In this adaptation of the 'Snow White' by the Brothers Grimm, Armie Hammer got the chance to play the role of Prince Andrew Alcott. If there is anything needed to play a prince perfectly, it is the good looks and a handful of charm. For Hammer, both of these things were innate, and hence, it didn't seem difficult for him to get into the skin of his character.
8. J. Edgar (2011)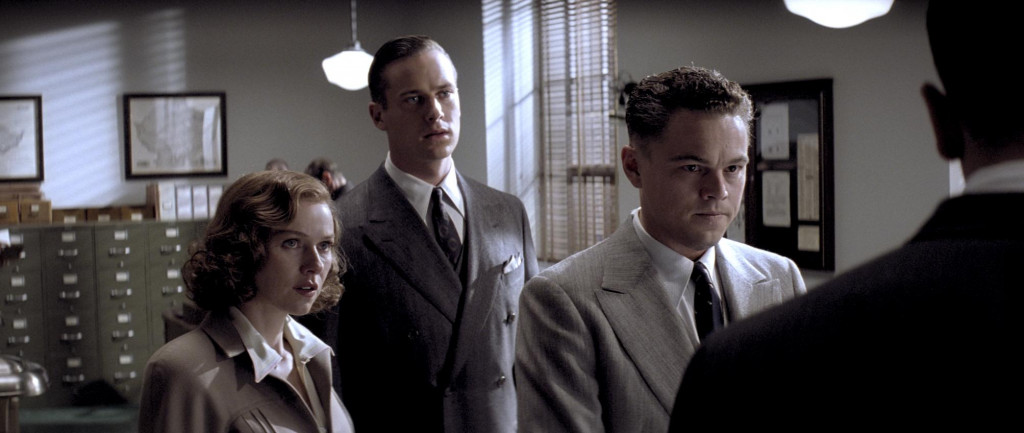 Directed by Clint Eastwood, this film follows the life and career of the FBI director J. Edgar Hoover. Armie Hammer played the role of Clyde Tolson, a lawyer who later becomes a close friend to Hoover. As their friendship deepens, Hoover discloses to Tolson that he is in love with him. With already a lot of havoc in his life, Hoover's relationship with Tolson goes through a difficult stage.
7. Blackout (2008)
A woman and two men are stranded in an elevator due to a power outage. As the three of them think back on the recent events in their life, they struggle to get out of the elevator. As they get to know each other, one of them turns out to be a serial killer which puts the others' lives in danger. Armie Hammer played the role of Tommy, who tries to look strong on the outside but is undergoing life-altering upheavals in his life.
6. The Birth of a Nation (2016)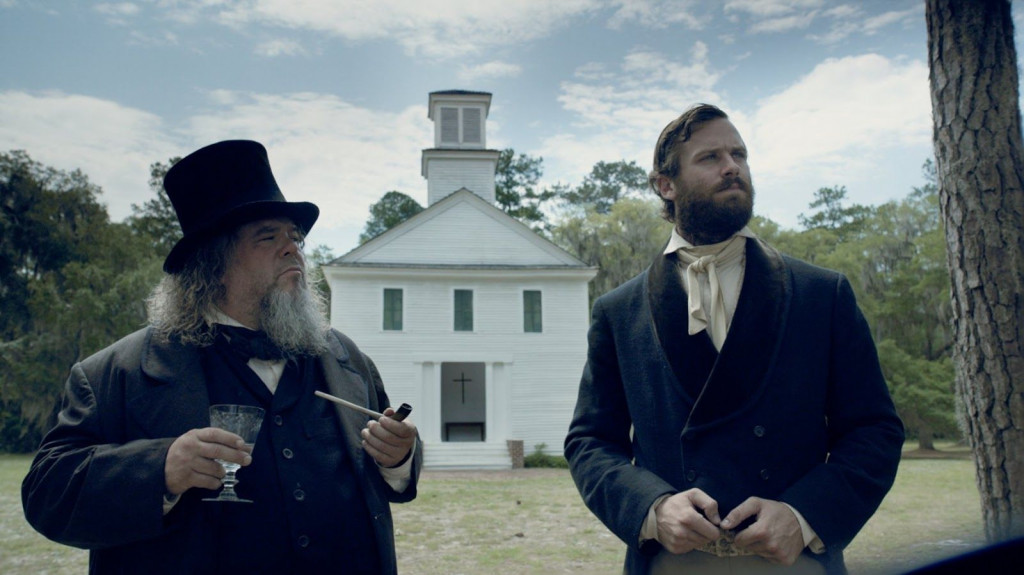 Nat Turner, played by Nate Parker, is a slave to Samuel Turner, played by Armie Hammer. Samuel's financial condition is worsening day by day. Nat is a literate slave preacher and offers Samuel to preach the unruly slaves in a few southern plantations. As Nat witnesses the atrocities on his fellow slaves, he plans to start an uprising for their freedom. Samuel gets caught in the middle of it.
Read More: Leonardo DiCaprio Movies
5. The Man from U.N.C.L.E (2015)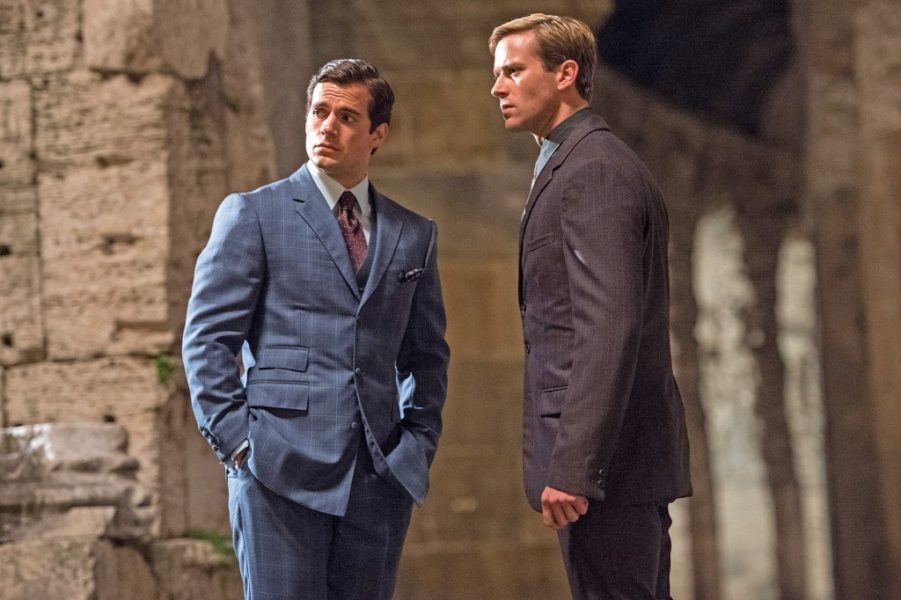 Based on the 1964 TV series of the same name, this film follows a CIA agent and a KGB operative as they to try to retrieve a disk. Hammer played the role of Ilya Kuryakin, the Russian spy who is mostly stoic and unfriendly on the outside. No one really knows how he is on the inside.
4. Final Portrait (2017)
Starring alongside Geoffrey Rush, in this film, Armie Hammer played the role of James Lord. Lord is approached by Alberto Giacometti to act as a model for a portrait. While Lord is initially excited, even flattered, by the idea, he soon becomes disgruntled when Alberto turns a couple of day into weeks. Eventually, their interactions make James Lord see the bigger picture and bring him face to face with Alberto's genius.
3. Billy: The Early Years (2008)
This film is based on the life of the famous and one of the most influential evangelists, Billy Graham. Told from the perspective of Charles Templeton, it starts from Billy's childhood, chalking out the events that led him to become an evangelist. For its simple, yet effective approach, the film was lauded by the critics and Hammer was praised for his heartfelt portrayal of Billy Graham.
2. The Social Network (2010)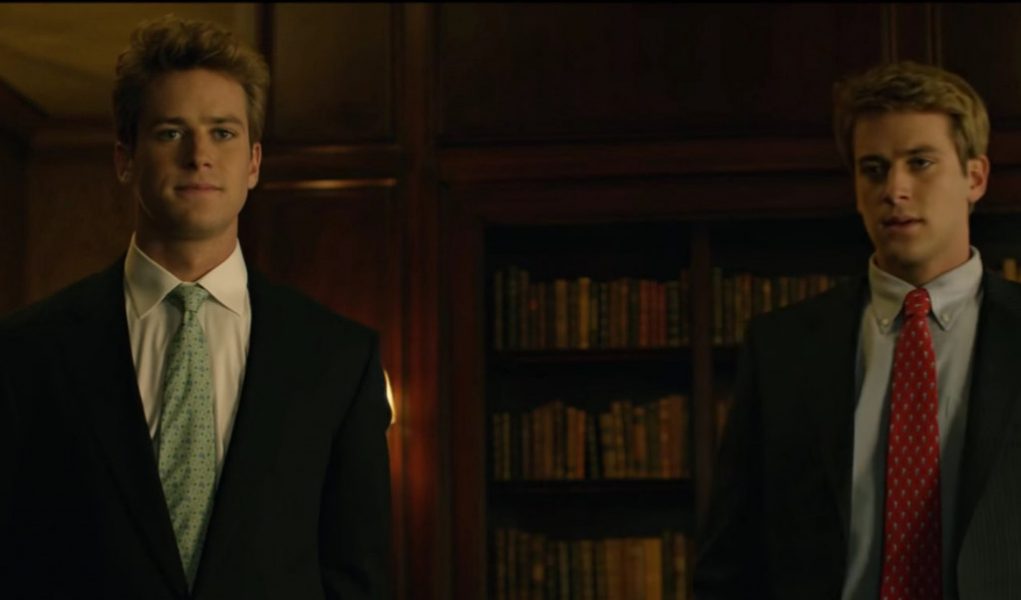 Directed by David Fincher, this film is based on the events that led to the formation of Facebook and the aftermath of it. Armie Hammer played the role of the twins, Cameron and Tyler Winklevoss, who sued Mark Zuckerberg for stealing their idea for Facebook. The task of playing dual roles is a challenge in itself, due to the differences in speaking patterns and body language and other small stuff that differentiates one role from another. Hammer portrayed the twins seamlessly and was a scene stealer in every frame.
1. Call Me by Your Name (2017)
One of the best films of 2017, 'Call Me by Your Name' brought Timothy Chalamet into the limelight. But he wasn't the only one who profited from the film's success. Armie Hammer finally got the recognition he deserved after playing the role of Oliver, the love interest for Elio. There was a sense of charm and laid-back factor in Oliver's personality that both Elio and the audience were supposed to relate with. There was raw passion in Elio's character and maturity in Oliver's that complemented each other. The fact that the acting was subtle in its approach yet strong in its delivery is what captured the soul of this film.
Read More: David Fincher Movies