It is not easy to rank David Fincher movies. After all, he is one of the very few directors who hasn't made a single bad film in his entire career. Rising up the ranks from directing music videos and advertisements, David Fincher, today, is one of the most acclaimed film directors in Hollywood. Though all of his films have not been exceptionally successful at the box office, they have received critical acclaim throughout and have been mentioned in several All-Time Favorites and Best Films of The Year lists of many critics and media outlets. He is known for being a perfectionist, and holds an icy outlook towards the world. Hoping that there will be many more great movies that we will get to see from him, here is the list of top David Fincher movies, ranked from average to best.
10. Alien 3 (1992)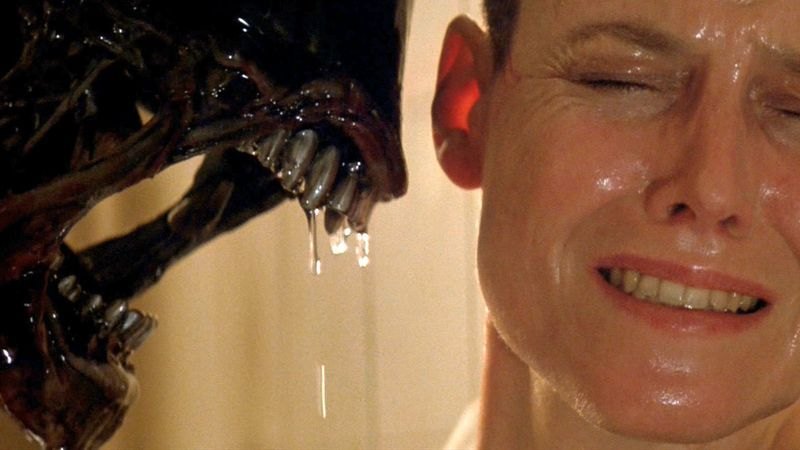 Though 'Alien 3' was not able to garner the same level of critical reception as the first two 'Alien' films, the sheer guts to extend a franchise whose earlier films were directed by people like Ridley Scott and James Cameron is commendable. The film follows the events of 'Aliens' as an escape pod crashes on Fiorina 161 and Ellen Ripley has to fight the aliens, without any gadgets or modern technology, just involving the men who were held as prisoners in the wasteland. Maybe 'Alien 3' was a failed attempt in doing what Fincher really wanted to do, but it is certainly worthy of praise for being a debut film of a small-scale music video director.
9. The Game (1997)
Though ranked quite low down the list, 'The Game' isn't really a bad film by any means. The film follows a wealthy banker who led a peaceful life until he was gifted a role-playing real life game on his birthday by his estranged brother. Though reluctant at first, he finally accepts playing it and is pulled into a world of fear and mystery, from which he must come out by his own wits. Though not a massive box-office success like his previous film 'Se7en', 'The Game' received acclaim for its unique story line and performances from the lead cast.
8. Panic Room (2002)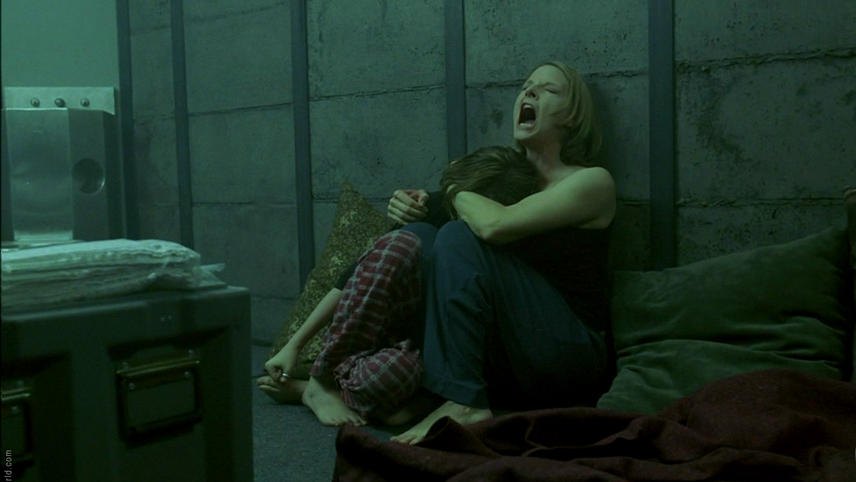 'Panic Room' is a many-time watch; first time to savor the story line and subsequently to understand its exploration of various themes, including mortality and mother-daughter relationship. The film branches itself from the idea of the highly media-covered concept of panic rooms in the early 2000s, which were made by people as a safe haven in case of break-ins or some destructive natural phenomena. A single mother and her daughter are trapped in such a panic room and the film depicts how they catch up with the three intruders who break into their house, because what they really want is not in their house, but in the panic room. Written brilliantly by David Koepp, the film features memorable performances by Jodie Foster, Kristen Stewart, Forest Whitaker and Jared Leto. It is definitely one of the most underrated movies of David Fincher.
7. The Girl With the Dragon Tattoo (2011)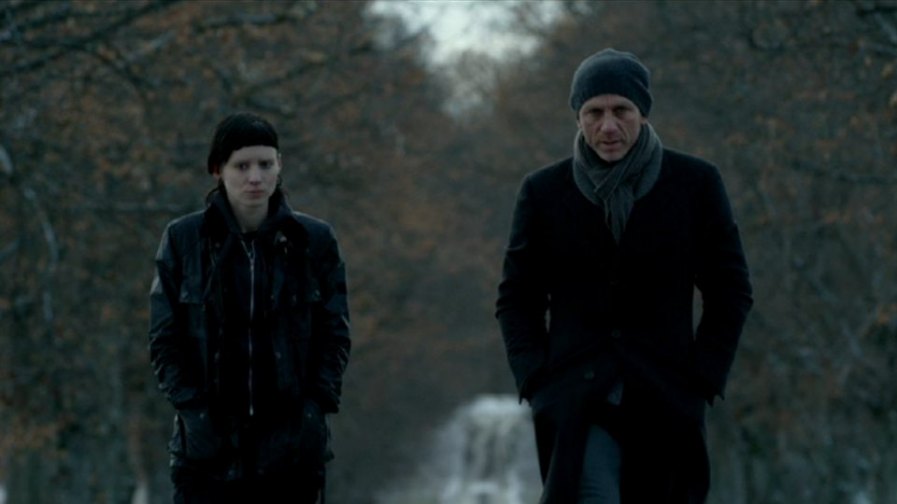 Based on the first book of the 'Millenium' trilogy by Stieg Larsson, 'The Girl With The Dragon Tattoo' is a crime-thriller. The film follows a now-shadowed reporter who sees a chance to regain his honor when he is hired by a wealthy industrialist to investigate the murder of his niece. The reporter has to find out the truth, and needs to take several risks in order to achieve his goal. And along with him is a computer hacker, who is also on the quest to find out the truth. The lead roles are played by Daniel Craig and Rooney Mara. Mara was nominated for the Best Actress Award. It is her performance that defines the tone of the film in so many ways.
6. The Curious Case of Benjamin Button (2008)
'The Curious Case of Benjamin Button' is a love story; Fincher's unusual love story, which can hardly be overlooked. Loosely based on Scott Fitzgerald's short story of the same name, the film follows a man who is mysteriously born with physical appearances of an elderly man and ages in reverse. Love takes him forward. He faces hardships and challenges throughout his entire life, but the lingering hope that one day he will be together with the love of his life takes him forward and gives him the spark to live on. Brilliant performances by Brad Pitt, Cate Blanchett and Taraji Henson turn the film into a truly unforgettable cinematic experience.
Read More: Best Martin Scorsese Movies
5. The Social Network (2010)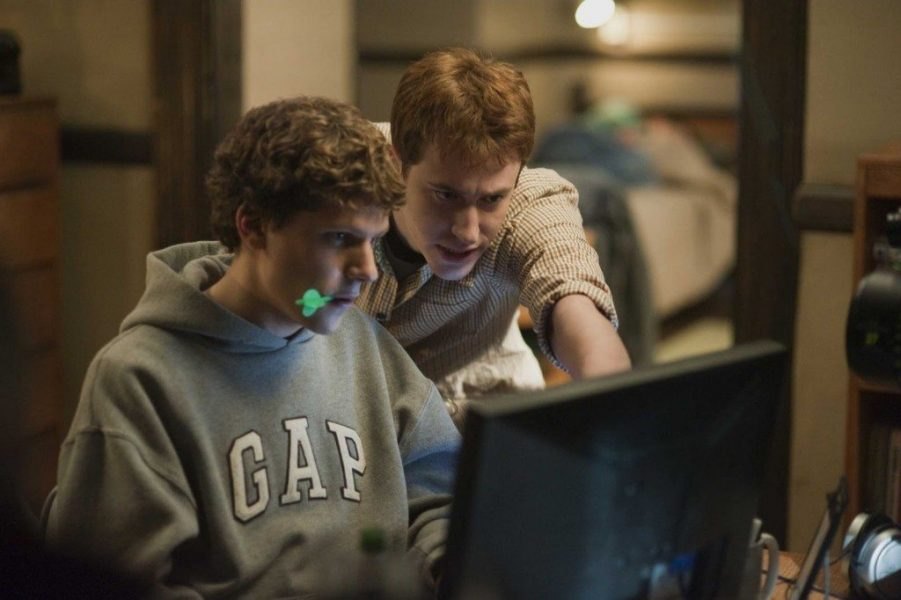 With a befitting tagline of 'You don't get to 500 million friends without making a few enemies', Fincher made a film that defined the digital age — 'The Social Network'. The film makes us realize that success doesn't come without a price, through the life story of Harvard undergrad and computer genius, Mark Zuckerberg. The film follows Zuckerberg right from his college days, to finally forming the Facebook, which was then followed by legal and personal battles in his life, which he successfully managed to overcome. 'The Social Network' was listed in many top ten lists of the year, and received high praise from critics. Jesse Eisenberg plays the role of Zuckerberg in the film and his performance is truly phenomenal. The film also stars Andrew Garfield and Justin Timberlake. A major box office hit of the year, it lost out Best Picture, Best Actor and Best Director to 'The King's Speech'.
4. Gone Girl (2014)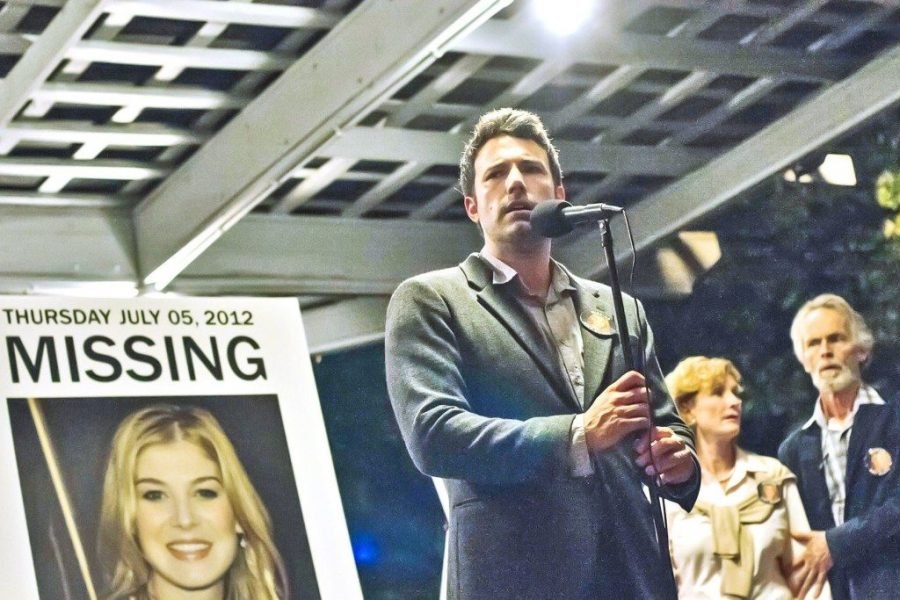 The highest grossing Fincher film till date, 'Gone Girl' tells us about the strained relationship of a married couple, played by Ben Affleck and Rosamund Pike. A famous writer marries a flamboyant woman and they become the epitome of a happy couple to the outside world. However, tension rises when the wife goes missing on their fifth anniversary and we find all fingers pointing at the husband. The media, the local community along with the cops go frenzy over it. It is a morally complex film that raises a lot of interesting questions.
3. Fight Club (1999)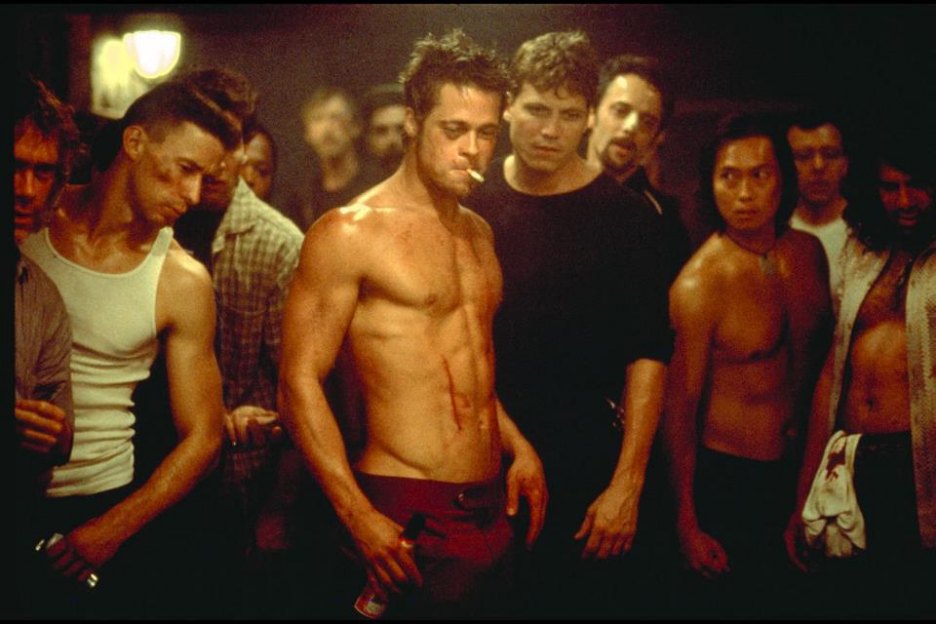 Again based on a novel of the same name by Chuck Palahniuk, 'Fight Club' might just be one of the most celebrated films of the 20th century. Be it the original score or the deftly choreographed fight scenes, the dark cinematography or that unforgettable twist ending, 'Fight Club' is a masterpiece in every aspect. It's a film that you can talk about for hours and come up with infinite theories and possibilities. It tells us about a depressed man who accidentally meets a soap salesman, and forms an underground club for rough fighting, for those who are fed up with their lives. The club soon becomes famous and the founders (SPOILER: or rather, founder) are psychologically affected with this unexpected fame. Edward Norton, Brad Pitt and Helena Bonham Carter and Jared Leto star in major roles and their performances play a crucial role in defining the bizarre, eccentric tone of the film. Apart from receiving praises and many accolades, the film has also garnered a cult status over the years.
2. Se7en (1995)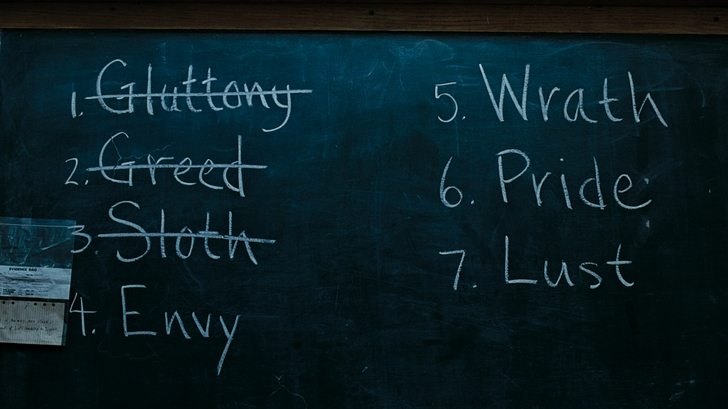 After a not so impressive debut with 'Alien 3', Fincher gave us 'Se7en', which, in my opinion, just cannot be categorized into a single genre. 'Se7en' is a perfect amalgamation of neo-noir, psychological thriller, and raw human drama with strong philosophical undertones. And a perfectionist was born that day, who would go on to do wonders in Hollywood in the years that would follow. Starring Morgan Freeman and Brad Pitt in the lead roles, the film follows a retiring police officer going on to solve a series of gruesome murders, along with a newcomer. They start to solve them when they finally realize that the killer is murdering only those who he thinks has a connection to the 'seven deadly sins' in the Holy Bible — gluttony, greed, sloth, wrath, pride, lust and envy. Though the Academy did not pay attention to this masterpiece, the film, along with fetching positive reviews and scoring well at the box office, finally hurled Fincher into the limelight.
1. Zodiac (2007)
Unarguably one of the best newspaper reporting films ever made and the most ambitious project David Fincher has ever worked on, 'Zodiac' is a work of art. It is a film that would keep you at the edge of your seats till the last minute and haunt you for the rest of your lives, because it is factually based on a true story, which is still an open case. The film masterfully blends elements of thriller and drama and gives us an ending that leaves us in shock and horror.
'Zodiac', at its core, tells us about a newspaper cartoonist who turns to finding one of the most infamous serial killers in criminal history, who called himself 'Zodiac' and terrorized San Francisco in the late sixties and early seventies, along with three ambitious cops and another reporter. Featuring stellar performances by Jake Gyllenhaal, Mark Ruffalo and Robert Downey Jr., this film never goes off-key. 'Zodiac' is, without a doubt, one of the most intelligently crafted, gripping serial killer movies ever made.
Read More: Best Wes Anderson Movies