Serial killer movies are interesting, to say the least. Interesting, not just from a storytelling point of view but also because of the fact that they are so popular despite their central subjects almost always being vile. One theory on the reason for their popularity is that they help fill deep, dark holes that are inside all of us. In a way, we are relieved — and thus entertained — that we are not "them." Also, the mystery of serial killers has always fascinated mankind. Why does someone choose to kill innocent people? That's what evokes our curiosity.
Anyway, if you are on the lookout for some great serial killer movies, look no further than Netflix. From innocuous everyday men to seasoned manhunters, the genre never ceases to amaze with its compelling storylines and inexplicably mysterious characters, and the streaming service has it all.
19. The Forest of Love (2019)
Directed by Sion Sono, 'The Forest of Love' is the story of a conman named Joe Murata (Kippei Shiina), who turns out to be an infamous serial killer. Through lies and deceit, he ends up killing several people using extreme methods. The film has been derived from real-life accounts of the convicted serial killer Futoshi Matsunaga. It recounts the torturous ways he killed and extorted innocent lives in Kyushu, Japan, from the mid-1990s to the early 2000s. This gruesome story has been told quite artistically by director Sono, so movie buffs could check this movie out if it catches your interest. You can watch it on Netflix right here!
18. There's Someone Inside Your House (2021)
Directed by Patrick Brice, 'There's Someone Inside Your House' is a slasher movie that revolves around a transfer student from Hawaii named Makani Young (Park), who goes through a series of horrifying experiences after she moves to Osborne, Nebraska. There, she befriends two other kids, and together, they try to fight a murderous killer preying on students with secrets. Beyond the terrifying world of a serial killer and his human targets, the movie dives into the human psyche. It is also about the characters as much as it is about murder. So, you may find it relatable on a more human level. If you're interested, you can watch it right here!
17. The Call (2020)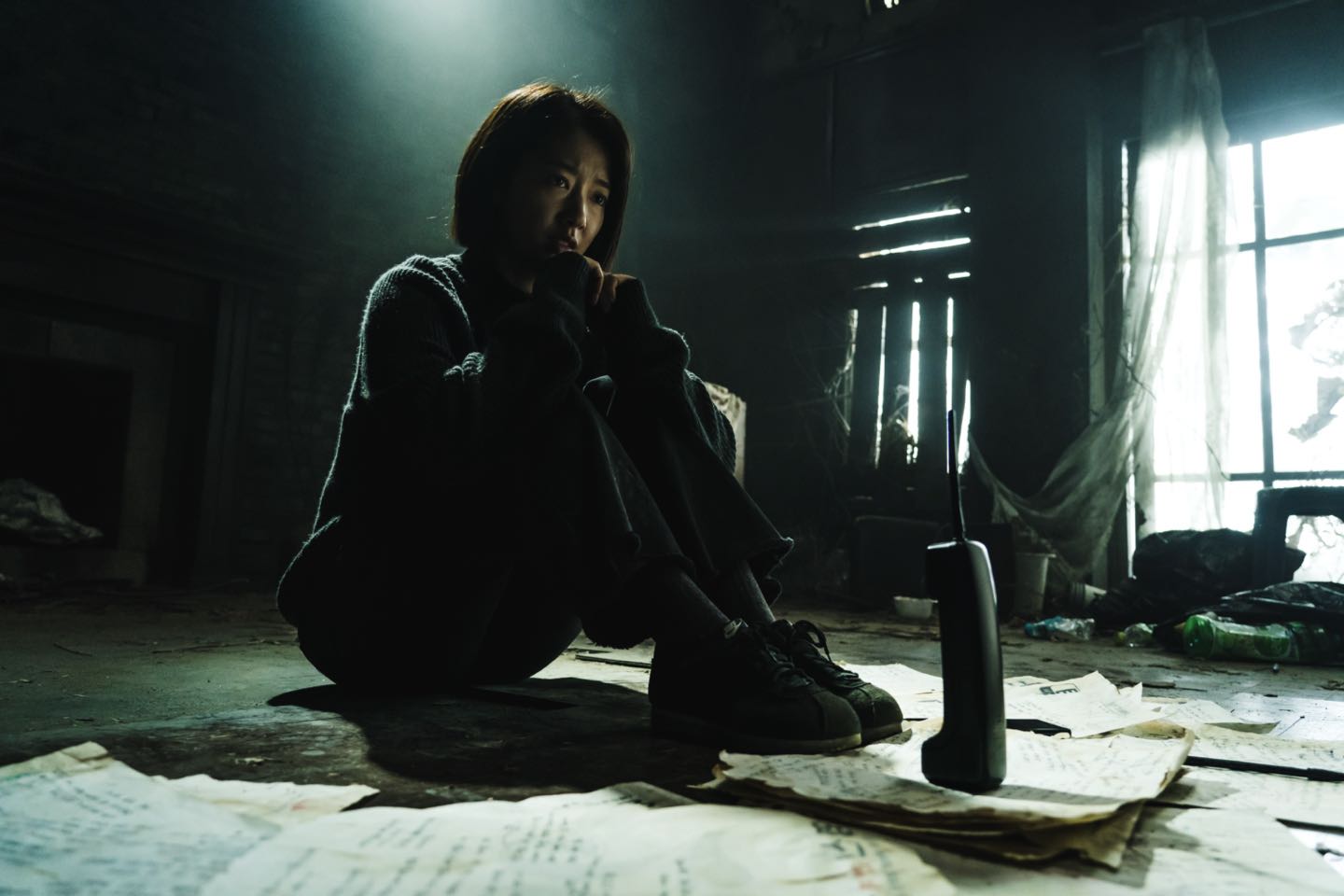 'The Call' is a chilling South Korean psychological thriller film with a complex plot that involves interactions across time and a vicious serial killer. Kim Seo-yeon is a 28-year-old woman who comes to visit her ailing mother in the countryside in 2019. She finds a cordless phone in the dilapidated house she grew up in. It seems to receive calls from a woman claiming to be tortured by her mother. Seo-yeon later discovers that this woman, Oh Young-sook, has been calling her from 1999. The two women initially form a bond across the different timelines, and Young-sook saves the life of Seo-yeon's father in 1999, changing the reality for the other woman. However, as Seo-yeon's life suddenly changes for the better with both her parents being alive, Young-sook grows bitter about her circumstances and is killed by her mother. Seo-yeon finds out about this and informs Young-sook, who turns the tables on her mother, killing her, and subsequently becomes a serial killer. You can watch the movie here.
16. The Chase (2017)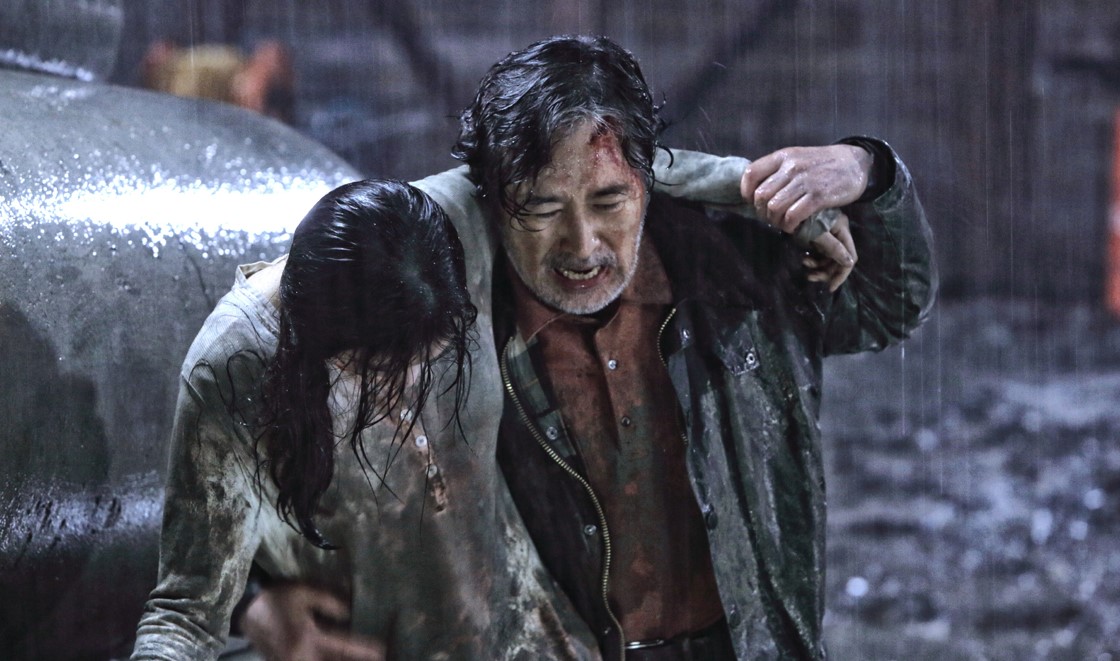 'The Chase' is yet another South Korean thriller film. This one revolves around Shim Deok-su, originally a refugee from the North and a harsh landlord of several working-class apartments. While visiting his tenants to ask for the rent, Deok-su discovers that two people have been killed in the town. When one of his tenants, who happens to be a former police officer, finds out about this, he points out that both victims were vulnerable targets, theorizing that the murderer is a potential serial killer who has started killing elderly and vulnerable people but will soon move on to killing women. His words prove almost prophetic when the former detective himself is killed. Deok-su subsequently teams up with the late officer's former partner to solve the complex series of murders. You may watch the film here.
15. The Good Nurse (2022)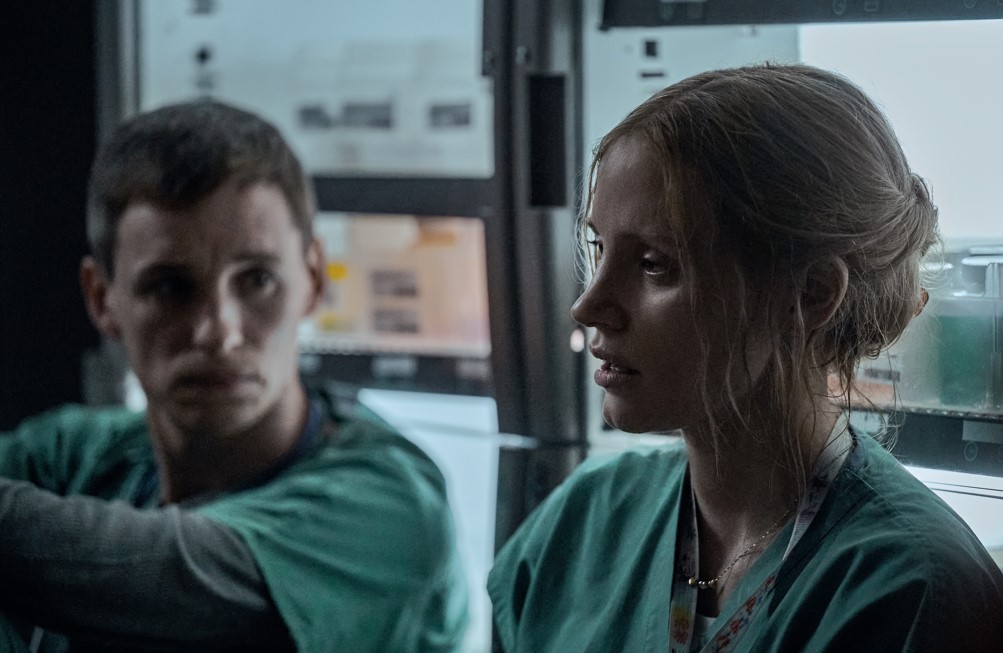 Based on a true story, 'The Good Nurse' revolves around Charles Cullen (Eddie Redmayne), an experienced nurse newly hired by Parkfield Memorial Hospital in New Jersey in 2003. One of his colleagues is Amy Loughren (Jessica Chastain), a single mother and a patient with cardiomyopathy. Amy and Charles begin working together on the night shifts. Amy fears that she will be fired from the job if the hospital authorities find out about her cardiomyopathy. When Charles finds out about her condition, he promises to keep the information a secret. However, things start to change following the sudden death of one of the patients under Charles and Amy's care. Soon enough, the police get involved, and Amy gradually realizes that something is deeply wrong with the man she considers a friend. Feel free to check out the movie here.
14. Forensic (2020)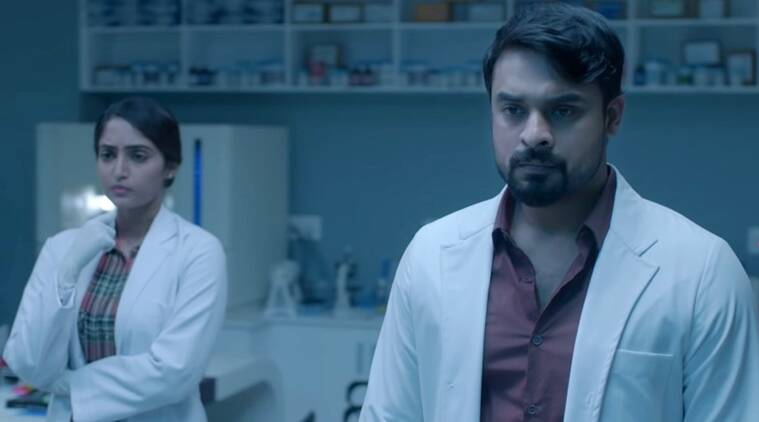 'Forensic' is an Indian Malayalam-language psychological thriller film by Akhil Paul and starring Tovino Thomas and Mamta Mohandas. It tells the story of a serial killer exclusively targeting children. SSP Rithika Xavier investigates the case with the help of a forensic team, which includes medico-legal advisor Samuel John Kattookkaaran, who happens to be the brother of Rithika's estranged husband. Initially, the findings lead Samuel to believe that the killer is a child. Although Rithika has a hard time accepting this, she cannot ignore the evidence. However, the more they dig into the case, the more complicated it becomes. Soon enough, they find it to be connected to Rithika's very first case as a police officer, involving a series of murders that happened about a decade ago. You can check out the film here.
13. Twin Murders: The Silence of the White City (2019)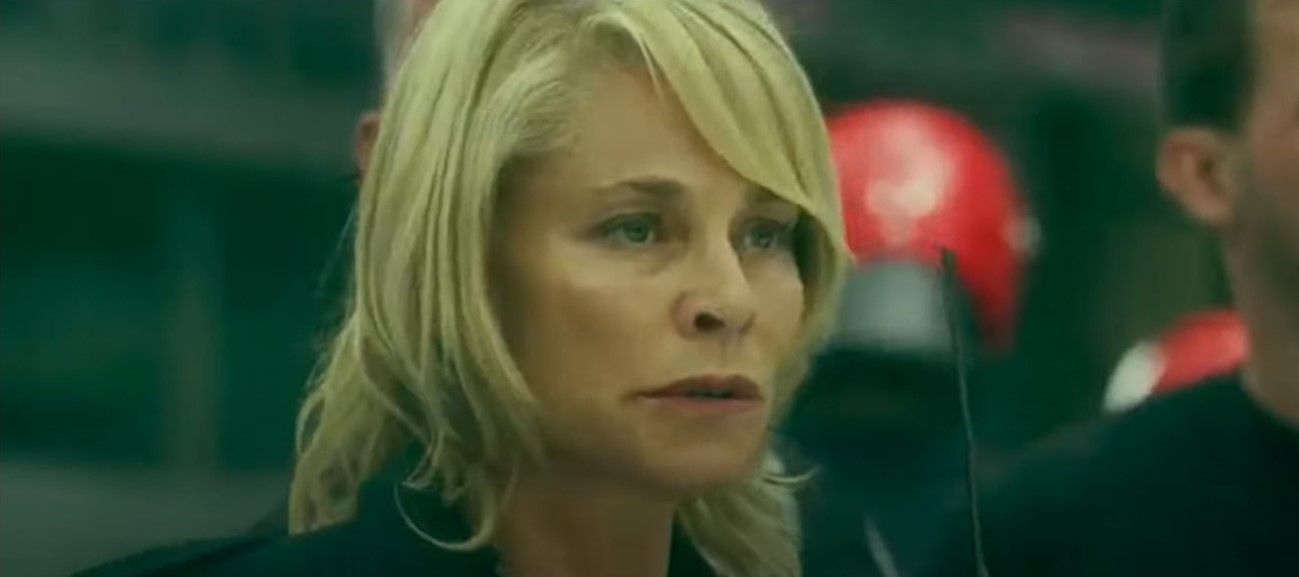 'Twin Murders: The Silence of the White City' is a Spanish serial-killer thriller that follows Unai (Javier Rey), who is on the hunt for a new serial killer on the rise. Unai returns to work for a long break, but on his first day at the office, he receives news about an assailant who has the same M.O. as someone who was caught by him 20 years ago.
So he puts his detective slash serial killer profiling skills to use to get to the bottom of the case. In the process, he reconnects with the old killer, Ignacio (Alex Brendemuhl), who is just about to complete his prison sentence. Crime-drama fans out there will thoroughly love this mystery flick that is available to stream on Netflix here!
12. Mrs. Serial Killer (2020)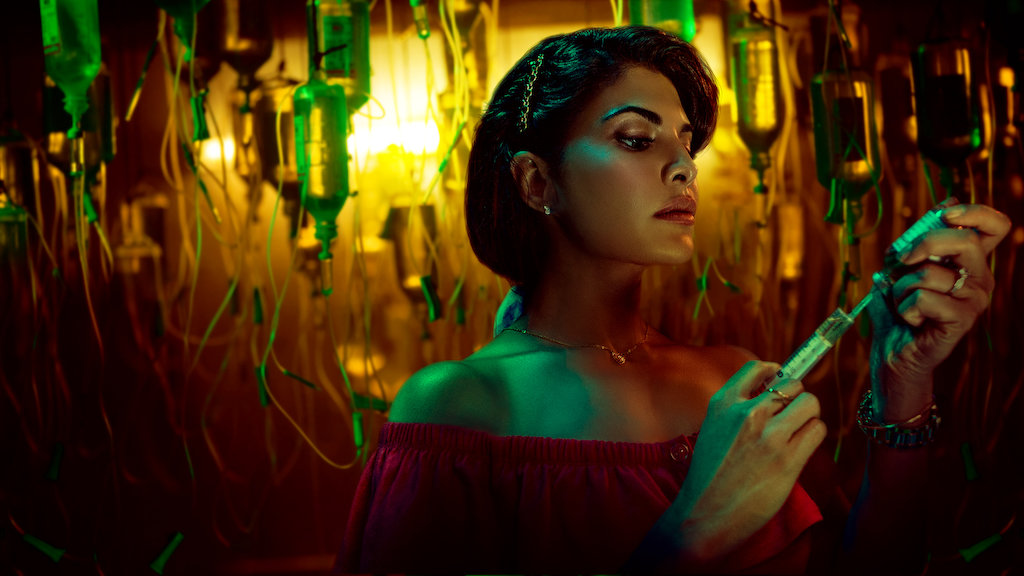 Directed by Shirish Kunder, 'Mrs. Serial Killer' is an Indian crime thriller film that starts with a distraught woman, Sona (Jacqueline Fernandez), seemingly up to something questionable. A flashback scene reveals that her husband Joy (Manoj Bajpayee), a doctor whom everyone once used to love, has been busted for being a serial killer. Reports suggest that he has murdered six young, unmarried pregnant women.
Sona is confident that her husband is innocent, especially because the cop who busted him (Mohit Rahina) is her ex. Teeming with violence and gore, this movie might be exactly the kind of serial killer movie you're looking for. Moreover, Bajpayee's portrayal of Joy carries a degree of conviction that is truly remarkable! You can watch the movie here if you're interested.
11. Texas Chainsaw Massacre (2022)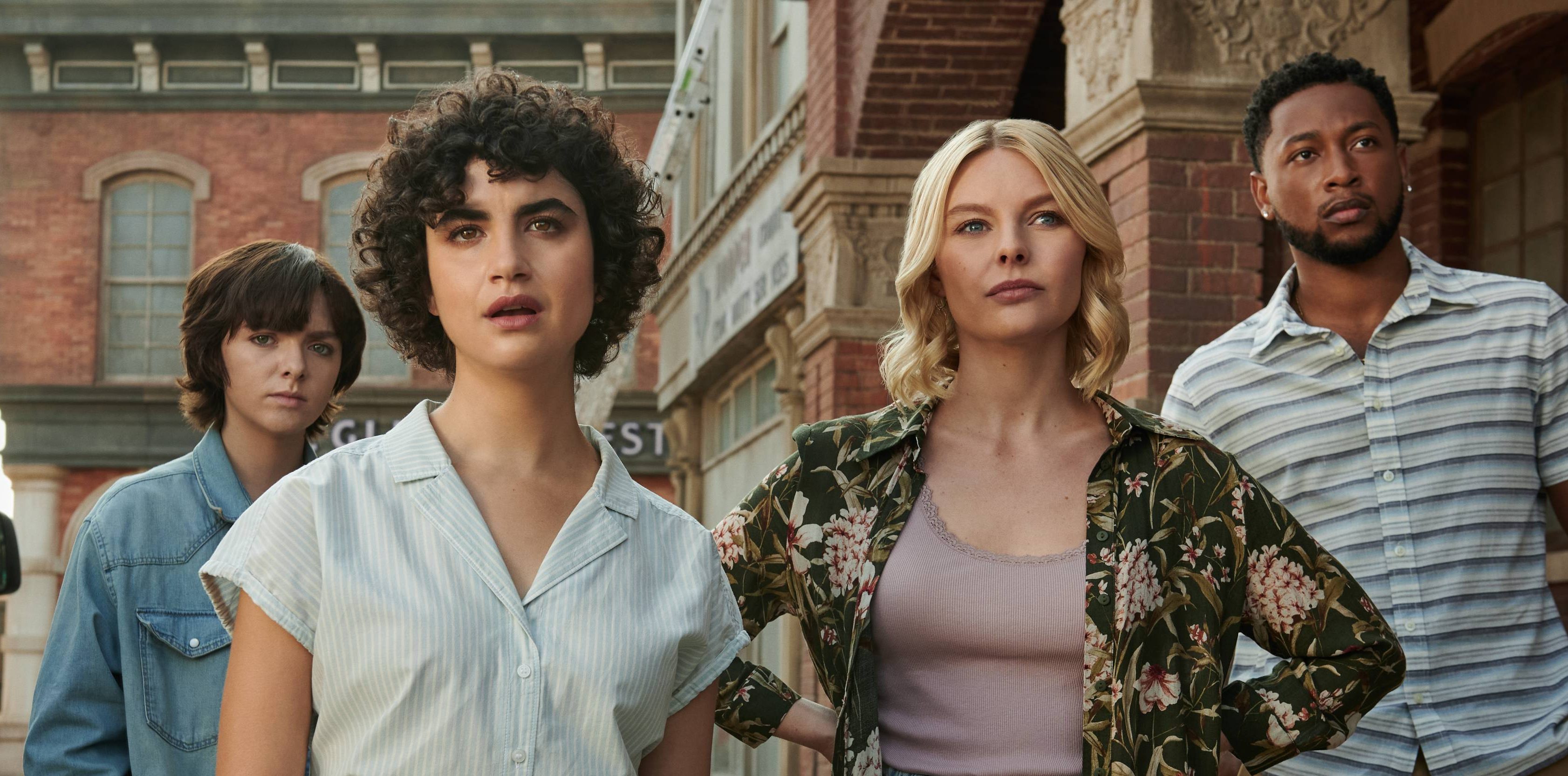 The ninth installment of the popular franchise 'Texas Chainsaw Massacre,' the movie focuses on Leatherface, a serial killer (also seen in earlier installments) who is believed to have been inspired by real-time serial killer Ed Gein, known as the Butcher of Plainfield (1947–1957) who exhumed dead bodies and collected souvenirs made of their bones and skin as well as killed two women, and Elmer Wayne Henley who was involved in the Houston Mass Murders (1970-1973) and is still alive, serving his sentence. Portrayed as a cannibal, Leatherface is recognized by his chainsaw and his trait of wearing the skin of his victim's face as a mask.
The character and the franchise have achieved cult status in pop culture, and in this movie, he re-emerges in the Texas town of Harlow, this time targeting a group of young influencers and entrepreneurs who intend to renovate the abandoned town. So, if you want to have a taste of the mix of serial killing and horror, 'Texas Chainsaw Massacre' is a good way to go. You may watch it here.
10. Game Over (2019)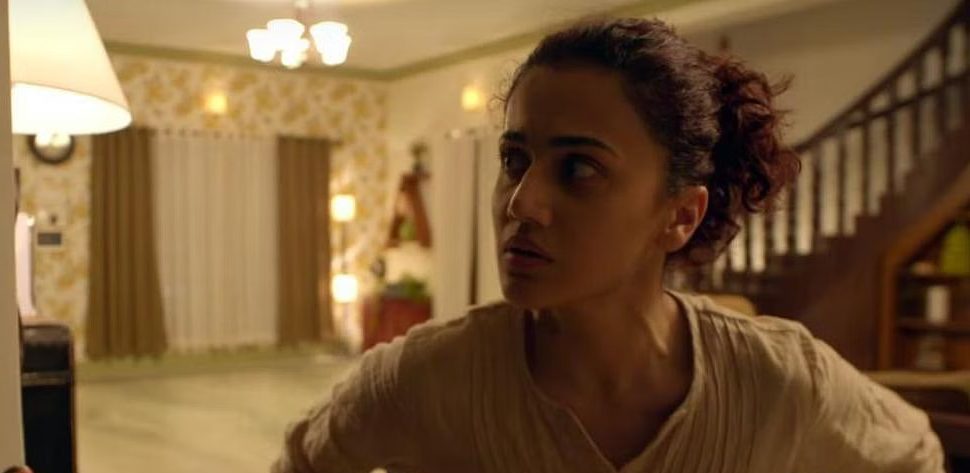 An Indian film directed by Ashwin Saravanan, 'Game Over' gives us a unique perspective to look at the serial killer genre. While struggling with her PTSD (Post-traumatic Stress Disorder), whose roots go back to last New Year's Eve when she was raped, Swapna (Taapsee Pannu), a game designer, comes to know from the news that a serial killer is roaming free, going around beheading women and putting them on fire. Ultimately, Swapna becomes the target. Will she be able to get over all her demons? The movie uses the motifs of mind and body to raise the tension that takes it to a whole new level of a thriller. If you are looking for something more than just a serial killer movie, you can go for this one here.
9. In the Shadow of the Moon (2019)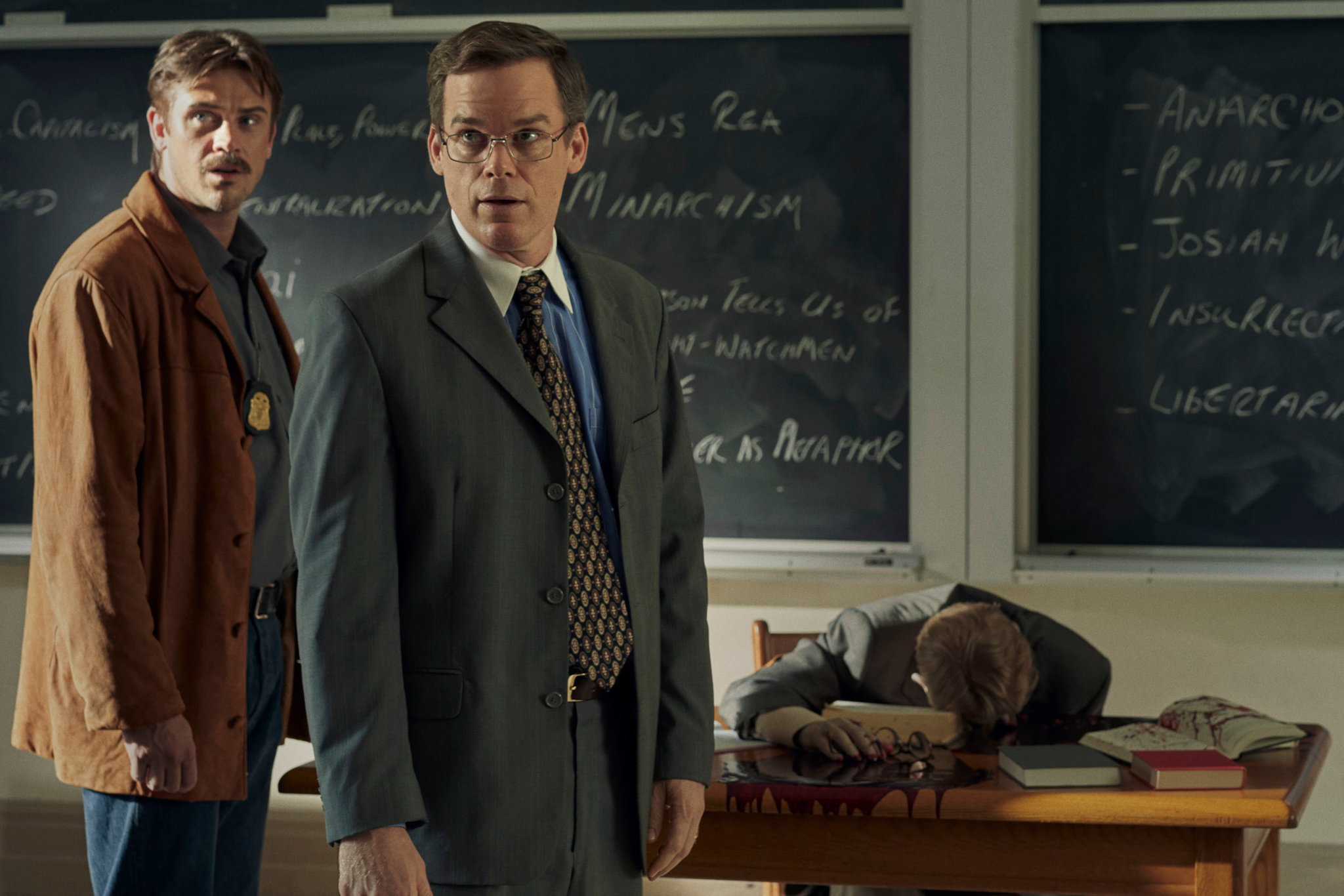 'In the Shadow of the Moon' is an intriguing mix of sci-fi, noir, mystery, action, and horror. This haunting tale, directed by Jim Mickle, follows the protagonist Locke (Boyd Holbrook), who aims to become someone important in law enforcement. One night, Locke finds a few bodies with hollow skulls and is immediately taken aback by a woman in a blue hoodie who seemingly is the perpetrator. What's worse is that he loses his wife as she delivers a baby the same night.
Years later, in 1998, Locke becomes a detective, but the mysterious case of mass brain-liquefication is still plaguing the city. Cinephiles might notice how the movie seemingly draws inspiration from the likes of Christopher Nolan, Philip K. Dick, and David Fincher. If you haven't watched it yet, you can do so here!
8. Luther: The Fallen Sun (2023)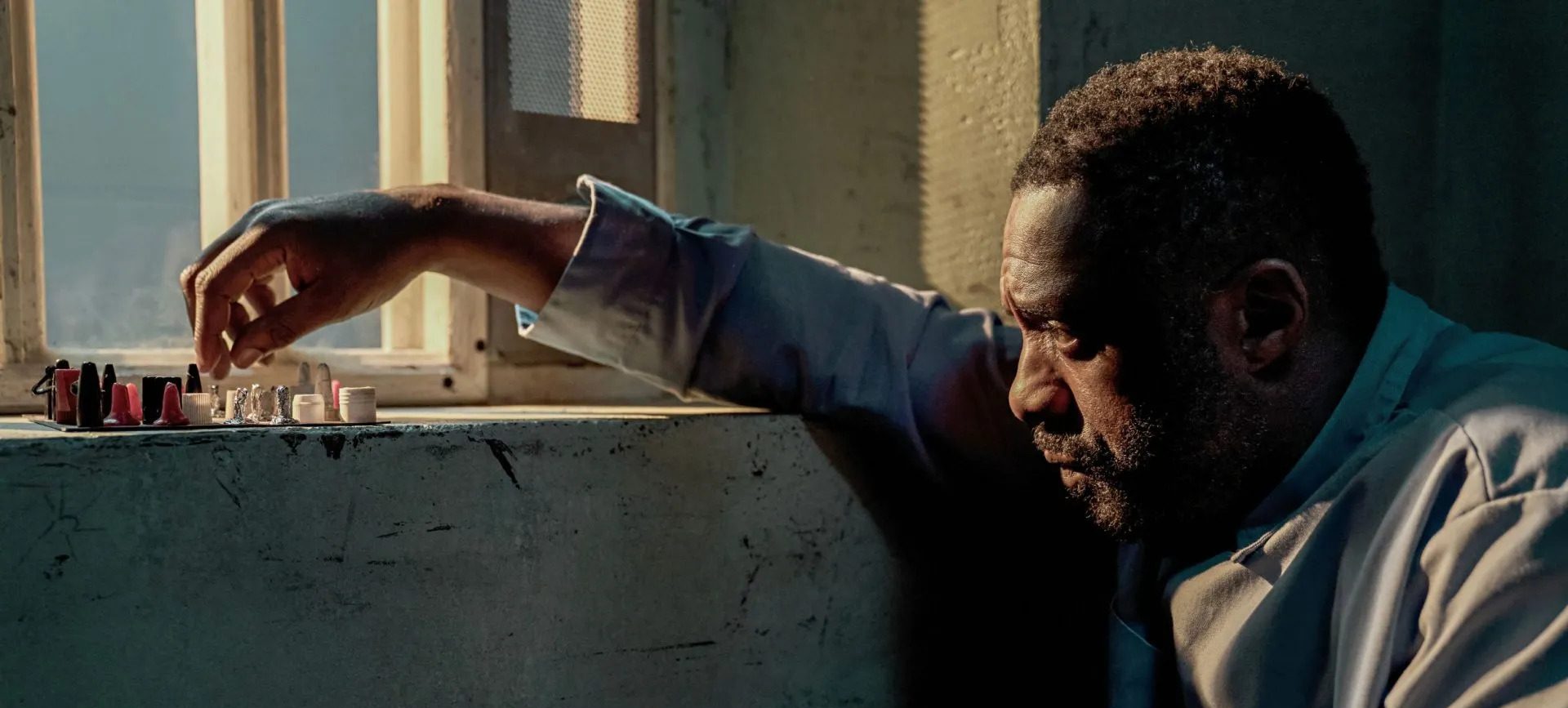 Directed by Jamie Payne, 'Luther: The Fallen Sun' is a standalone movie whose protagonist, Detective John Luther, has a dedicated series to his name. Although the film does pick up from where the Season 5 finale ended, you don't necessarily have to watch them all to enjoy this one. Idris Elba plays Luther, who has been imprisoned thanks to serial killer David Robey (Andy Serkis), who has leaked a dossier that proves the former guilty of many charges. David taunts Luther with his series of killings over his inability to prevent them.
Will Luther be able to stop the murders? Before he can do that, he has to get himself on the other side of the iron bars. The movie is a captivating watch just for the two leading actors, Elba and Serkis, although it has a lot more to offer than just them, especially how Serkis's character carries out the crimes. You may watch 'Luther: The Fallen Sun' here.
7. The Women and the Murderer (2021)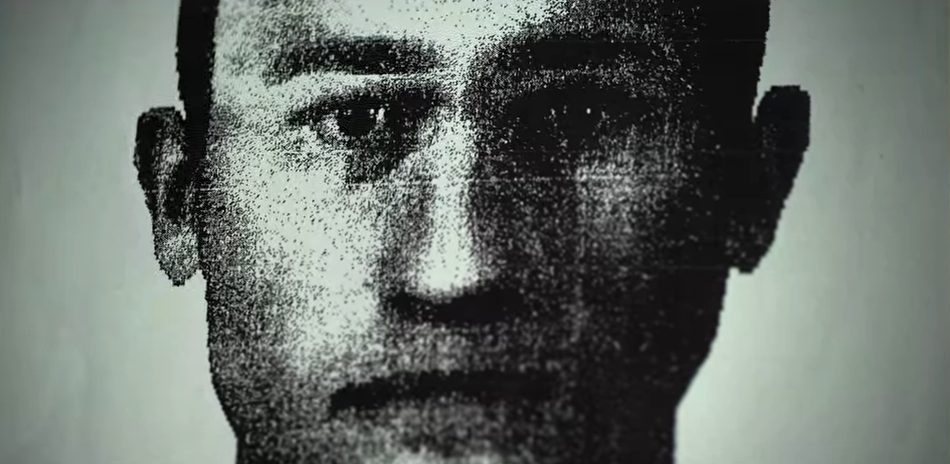 'The Women and the Murderer' (original French title 'Les femmes et l'assassin') is a true crime documentary that shows how a female detective and the mother of a victim leave no stone unturned to find the serial rapist/killer Guy Georges who sent shivers cross France's spine between 1991 and 1997. He was eventually caught on 26 March 1998 and convicted of torturing, raping, and killing seven women, along with more cases of attempted murder. While throwing light on the investigation, the documentary film upholds how the two women never stopped searching for the culprit for years until he was finally found. It is co-directed by Mona Achache and Patricia Tourancheau. You can watch the movie here.
6. Lost Girls (2020)
Liz Garbus makes a powerful statement with the impactful 'Lost Girls,' a Netflix original that recounts the chilling tale of one of the most famous serial killers ever to have existed. Known as the "Long Island Serial Killer," his case remains unsolved even to this day. It is told from an emotional viewpoint as Mari Gilbert (Amy Ryan), a mother residing in Ellenville, confronts the news of her daughter Shannan's frightening disappearance. More than ten bodies — most of whom are sex workers — are discovered by the end of the rigorous search conducted by the law. That is what makes it more of a poignant watch. If 'Lost Girls' has caught your attention, you can watch it here!
5. Extremely Wicked, Shockingly Evil and Vile (2019)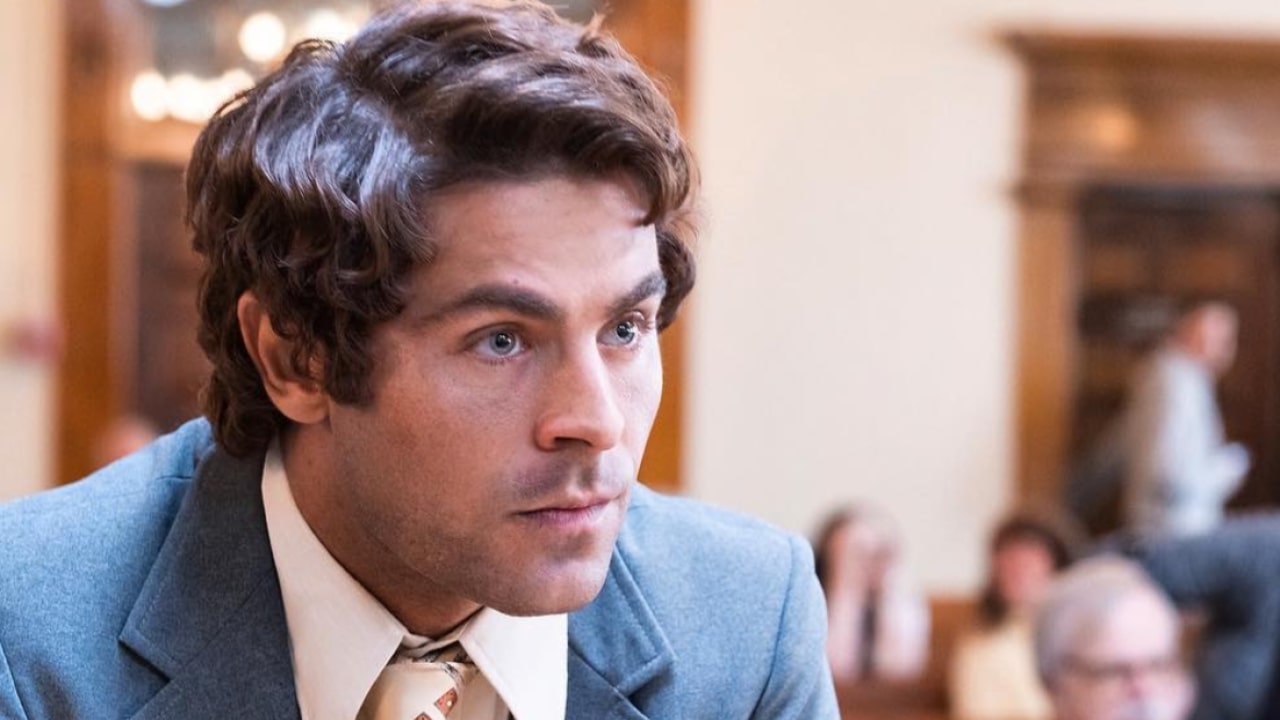 Directed by Joe Berlinger, 'Extremely Wicked, Shockingly Evil and Vile' plays out Zac Efron's natural appeal to befit the alluring good looks associated with Ted Bundy. The movie serves as a biopic of the nefarious serial killer who was responsible for taking countless lives. Rather than list out his murderous ventures, it is told from the viewpoint of Bundy's longtime girlfriend, Liz Kendall (Lily Collins), and other women he duped, giving it a refreshing edge.
The movie exists on a different plane that merges documentary and drama. It has the feel of real-life-inspired accounts of a serial killer mixed with the standard drama that characterizes fiction. If you want to take a closer look at Ted Bundy's strained relationship with women, you can watch the movie here!
4. Memories Of Murder: The Nilsen Tapes (2021)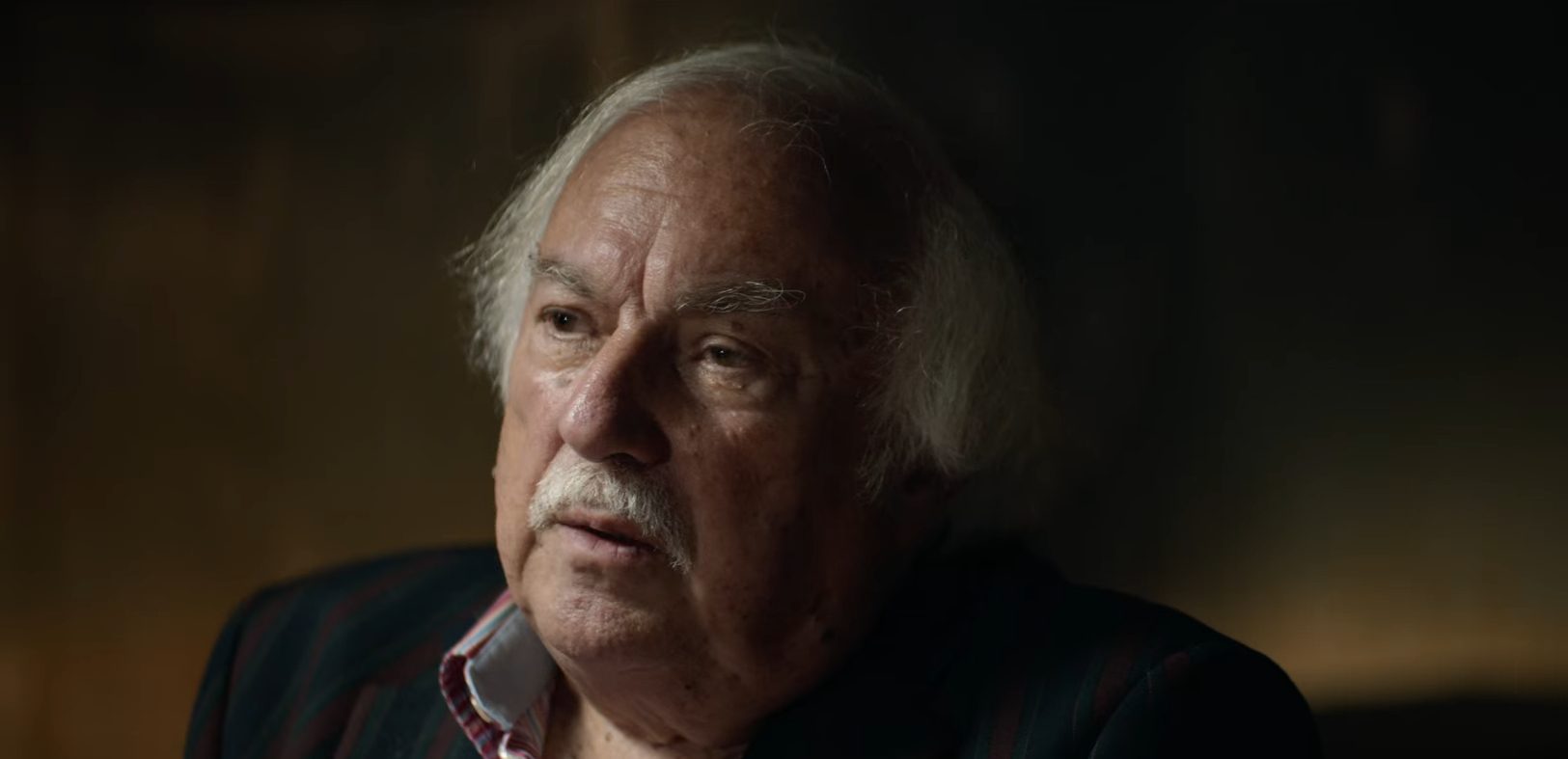 A true crime documentary, 'Memories Of Murder: The Nilsen Tapes' chronicles the life and, more importantly, the killings of Scottish serial killer and necrophile Dennis Nilsen in his own voice through the audio recordings during his time in prison, where he was till his death. He died in May 2018, but he made sure he is remembered forever by killing at least 12 males while confessing to killing 16 between 1978 and 1983. It is one thing to hear about a serial killer from other people, but to hear it in the killer's very voice brings about a whole different feeling. 'Memories Of Murder: The Nilsen Tapes' is directed by Michael Harte. You may watch the film here if you want.
3. The Lady of Silence: The Mataviejitas Murders (2023)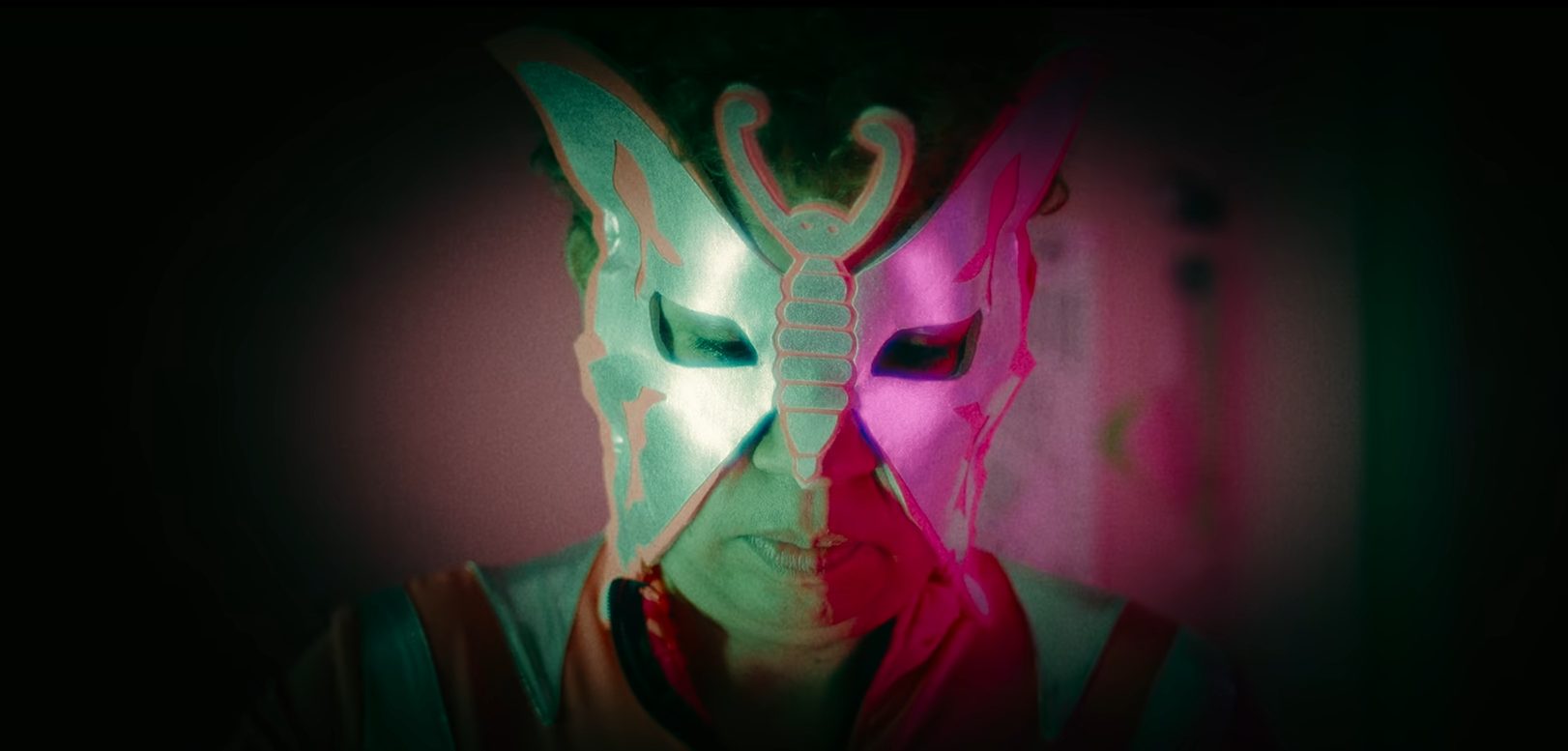 'The Lady of Silence: The Mataviejitas Murders' is a crime documentary that talks about Mexican serial killer Juana Barraza, who was charged with killing at least 40 women, although estimated to be 48, all of them aged at least 60, in the late 1990s to 2003 in Mexico City. She was also a professional wrestler whose name inside the ring was La Dama del Silencio, aka 'The Lady of Silence.' 'La Mataviejitas' translates to little old lady killer. Directed by María José Cuevas, we get to see real footage and hear from the families of the victims and officials who worked on the case about the shocking and atrocious incidents that shook Mexico and the world entire. Feel free to check out the movie here.
2. The Pale Blue Eye (2022)
Featuring Christian Bale and Harry Melling (Dudley from the 'Harry Potter' movies), this period drama is no less than a haunting experience in a very real way. From the atmosphere to the characters to the incidents, 'The Pale Blue Eye' is a true-to-form mystery thriller that involves serial killings wherein the hearts of the victims are missing. Based on Louis Bayard's 2006 novel of the same name, the film is set in 1830 and shows detective Augustus Landor (Bale) investigating a string of murders at the United States Military Academy in West Point, New York.
In the endeavor, he is assisted by one of the cadets, Edgar Allan Poe (Melling). Yes, the very Poe we all know today as one of the world's most renowned and prolific authors. The film offers a bewitching experience that is undeniable, not just in the way it unfolds but also in the way it depicts those times. You can check out the film here.
1. 7 Khoon Maaf (2011)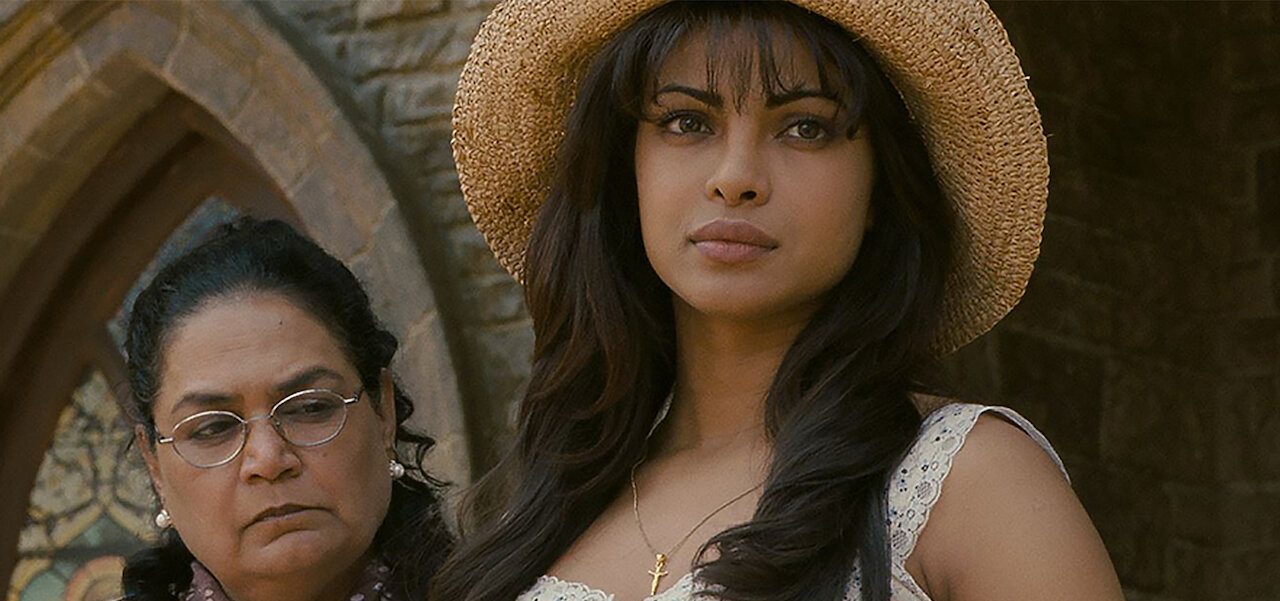 Directed by Vishal Bhardwaj, '7 Khoon Maaf' ('Seven Sins Forgiven') is based on Ruskin Bond's short story "Susanna's Seven Husbands." Susanna Anna-Marie Johannes (Priyanka Chopra) is an Anglo-Indian woman who, in her search for true love, kills six of the seven husbands she got married to, with each husband being a symbol of 6 of the 7 Deadly Sins that include greed, pride, wrath, gluttony, lust, envy, and sloth. It will be a disservice to tell you who Susanna ultimately "marries," so it is a request to watch the film whose very plot is adapted from the novella that Bond himself turned the short story into after Bhardwaj reached out to him. The film can easily be called a love letter to the magical mastery of Ruskin Bond. And the fact is that while the protagonist is a serial killer, you empathize with her rather than hate her. You can stream this masterpiece here.
Read More: Best True Crime Podcasts of 2021