Serial killer movies are interesting to say the least. Interesting, not just from storytelling point of view but also because of the fact that they are so popular despite its central subjects almost always being vile. My theory on the reason of their popularity is that they help fill deep, dark holes that are inside all of us. In a way, we are relieved — and thus entertained — that we are not "them". Also, the mystery of serial killers have always fascinated mankind. Why does someone chooses to kill innocent people? That's what evokes our curiosity.
Anyway, if you are on the lookout for some great serial killer movies, look no further than Netflix, whose arsenal of 'serial killer flicks' is a mix of good and bad. But worry not! We are here to help you select the best. With a list too long to fit in, we have chosen the really good serial killer movies from the carousel that keeps piling up with new additions every day. From innocuous everyday men to seasoned manhunters, the genre never seizes to amaze with its compelling storylines and inexplicably mysterious characters. Here's the list of really good serial killer movies on Netflix that are available to stream right now:
14. I Am Not a Serial Killer (2016)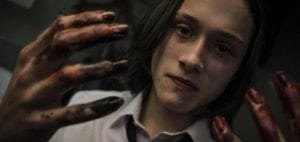 A teenage boy naturally inclined towards mass murder, who believes he has an 'active serial killer' inside him, is the lead in Netflix's thriller flick 'I Am Not a Serial Killer'. Born and raised by a mortician family, John realizes early on about his lack of empathy and nascent serial killer tendencies. He keeps a set of rules and checks to keep himself away from committing crimes. Favoring his precarious behavioral tendencies, John is quick in becoming an amateur sleuth when a crazed serial killer lurks around his friendly town, thus becoming an accidental detective. Inspired by series like 'Dexter', 'I am Not a Serial Killer' has all the ingredients to quench our bloodthirsty neuron synapses.
Read More: Best Stoner Movies on Netflix
13. All Good Things (2010)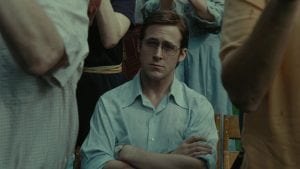 Might not be apt for the 'Serial Killer' genre, but with the film's portentous nature, it sure is a justifiable entry. Revolving around the world of the crazy rich, lecherously manipulative and deviously creepy, 'All Good Things' stars a grim Ryan Gosling as an unsettling man who is clouded in mystery. Based on the real-life story of Robert. A. Durst, a big shot real estate agent's son from New York, the film chronicles the uncanny experiences people face around him, bundling it with two suspicious disappearances and a murder that never gets solved. Ryan Gosling's portrayal of the disturbed submissive son is remarkable, making the film worth your time.
Read More: Best Trippy Movies on Netflix
12. Creep 2 (2017)
The cult found-footage thriller is back with more craziness to flaunt. 'Creep 2' brings back 'Aaron', played by Mark Duplass, who openly admits that he is a 'serial killer'. Hiring a cinematographer to film him for 24 hours, Aaron plays on her with pre-murder games and scares, making each moment more suspenseful than the previous. 'Creep 2' is produced by Blumhous pictures whose body of work includes the million dollar franchises like 'Insidious' and 'Paranormal Activity'.
Read More: Best Dance Movies on Netflix
11. Righteous Kill (2008)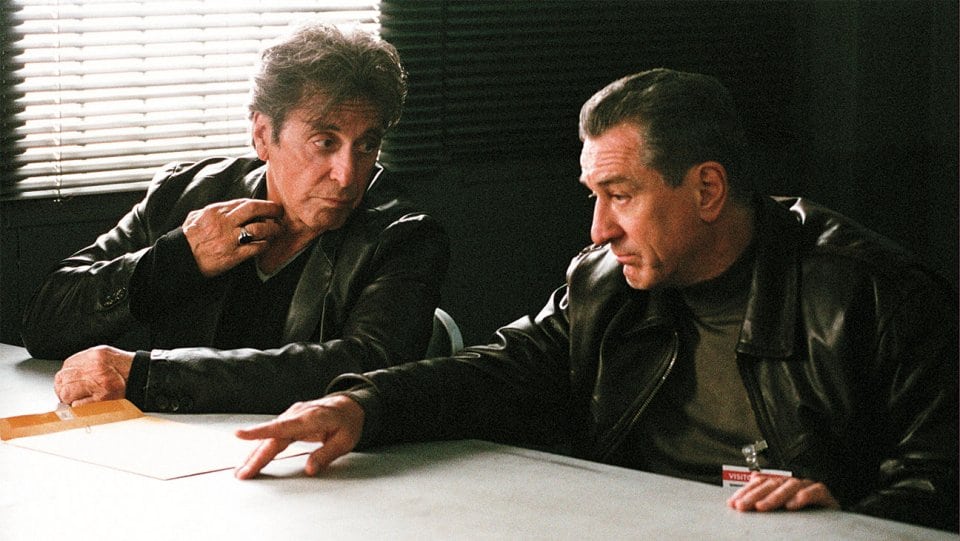 With the teaming up of Al Pacino and Robert De Niro for this gritty crime drama, one would expect a lot of action, suspense and thrill, and it somewhat fits up to the expectations. 'Righteous Kill' is the story of a killer who leaves poetry after murdering his victims, thus gaining the nickname – "Poetry Boy". Another unique thing about the poetry boy is that most of his murder victims are convicts and criminals, thus gaining him the vigilante tag as well. A major twist comes in the end, which I must not reveal, and the so-called "righteousness" is aptly justified in the end. Although touted as a suspense thriller, the audiences kind of predict where the story of this serial killer is leading to, thus making it somewhat predictable at the outset. 'Righteous Kill' opened up to negative reviews with critics calling it "dumb" and "overly generic".
Read More: Best Indian Movies on Netflix
10. The Factory (2012)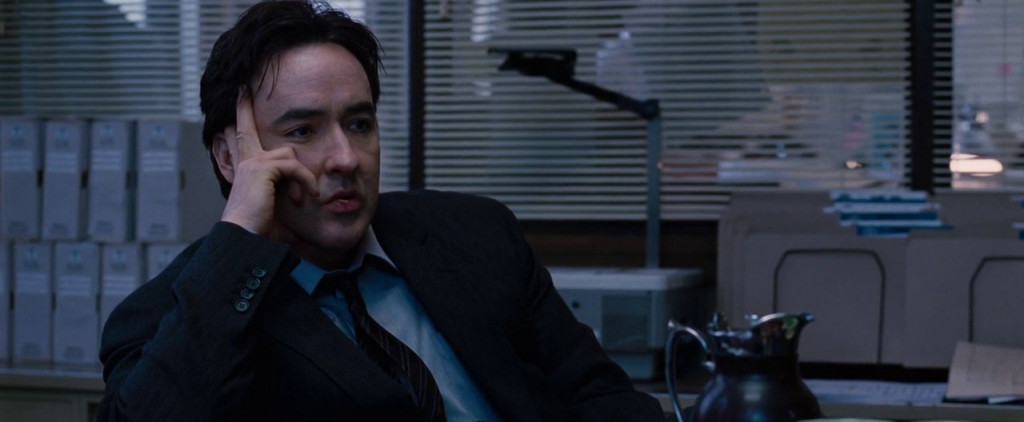 Mike Fletcher, played by John Cusack, obsessively investigates the case of a murdered prostitute, whose body was cut up and kept inside a freezer by a violent serial killer. When an argumentative dinner at home leads his teenage daughter to sneak out of the house to meet her boyfriend, things take a sharp turn to the worst as she is soon kidnapped by the same killer whom Mike is trying to locate. An intense investigation on the disappeared daughter begins in the cold streets of New York City thereafter, with Mike and the serial killer pitted against each other. Although the theme is often heard of and seen before, it still manages to do its tricks and entertain an audience seeking for a suspenseful crime thriller where the steps of a man aren't always easy to follow.
Read More: Best Suspense Movies on Netflix
9. Thorne: Scaredycat (2010)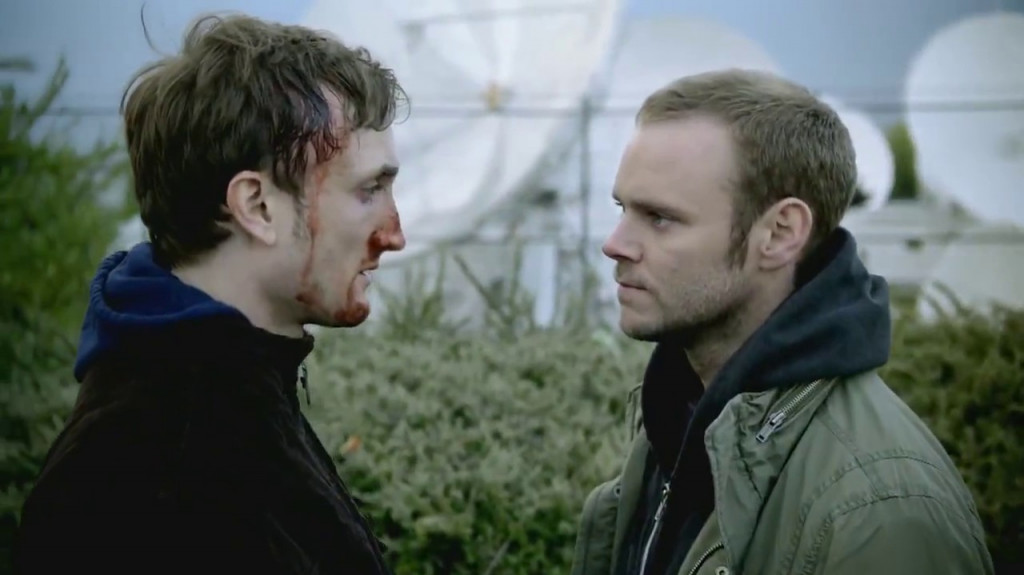 A UK-based crime drama, 'Thorne: Scaredycat' might have a funny title but the story is equally intrepid and captivating at the same time. Featuring Detective Inspector Tom Thorne, who has his own way of investigating gruesome murders, the newest case consists of two women who were murder victims and who apparently were murdered hours apart from each other in very different ways. Thorne comes to a conclusion that the two murders are somewhat related to the serial murders that had happened a few months ago and that it is the work of a notorious serial killer. Intense and satisfying, 'Thorne: Scaredycat' is one of the many examples of intellect and grit showcased by DI Thorne.
Read More: Best Weird Movies on Netflix
8. Hush (2016)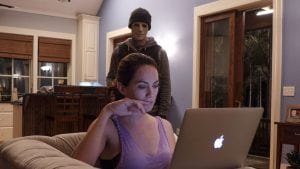 Feeling too heroic to live alone in the safety of your summer house thinking no one will disturb your peace? Well, wait till you watch 'Hush', the Netflix original with a storyline framed to have your senses heightened, your ears sharpened and your love for privacy shattered. 'Hush' falls into the 'cliché thriller' genre where the main lead finds herself alone in a huge house and is visited by a stranger, who for the fun of it, feeds on her fears. Well, there is a small add on… The lead is deaf! Yes, feel the creepiness crawling in yet? Well, to get the full effect, Netflix it right now (provided it's not midnight yet!)
Read More: Best Holiday Movies on Netflix
7. Basic Instinct (1992)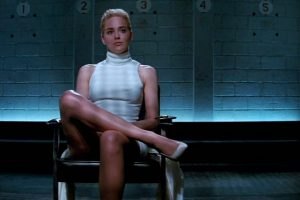 Which according to you is the most erotic posture to have become an iconic symbol of sexuality in world cinema? The answer would begin on the legs of Sharon Stone from 'Basic Instinct'. Playing a manipulative author whose characters she has to kill (literally), Stone is truly unforgettable in this slow, sensual murder mystery. She becomes the true 'kryptonite for men' weakening them from knee upwards as she gracefully carries the film with unwavering charisma and resonates with 'irresistible feminine charm'.
Read More: Best Kidnapping Movies on Netflix
6. The Girl With the Dragon Tattoo (2011)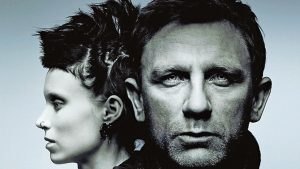 Throwing us into a family who cannot come to terms with a lost member who disappeared decades back, 'The Girl With The Dragon Tattoo' compellingly leads us to a mystery driven storyline. The story revolves around a journalist and a tomboy researcher who has to confront a dark mystery while having to cope with each other. Rooney Mara's performance in the film is remarkable. She portrays a tattooed slender girl who keeps to herself most of the time. The film is the first one in a series of 3 books adapted to screen due to popular demand.
Read More: Sexiest Shows on Netflix
5. Saw (2004)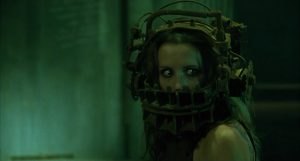 James Van is a household name when it comes to horror. Having had his take on slasher flicks, Van is now more known for films like the 'Conjuring'. 'Saw' series brought him fans back when he was new to the industry. The series went on to top the charts for their convoluted yet thrilling narrative style. Victimized by a fragile old man who calls himself 'Jigsaw', everyday people face their worst feared moments in 'Saw'. Jigsaw's sadistic games include hiding the key of the handcuffs behind the victim's eyeball socket and asking them to get the same before the timer runs out. 'Saw' spawned many sequels, all of which were received well by its global audiences. Saw had a unique yet chillingly captivating grasp on the viewers, a reputation which helped the series stand out from the 'B-Grade Horror Flick' sections.
Read More: Best Documentaries on Netflix
4. The Bone Collector (1999)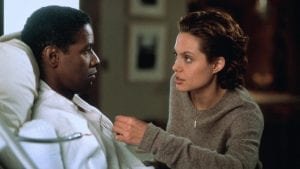 An unlikely mentor, who is bedridden, nurtures a young apprehensive shy police officer by revealing to her the hidden confidence she never realized she had. With the news of strange and uncanny disappearances shaking the city, former forensics expert, Lincoln Rhyme (Denzel Washington), who is paralyzed and bedridden, reaches a conclusion that there is a serial killer on the loose. From there on, the story sprawls along a dark and grimy narrative, peppered with the young police officer (Angelina Jolie) developing liking towards Rhyme, leading to a climax with the least expected twist.
Read More: Best Sci Fi Movies on Netflix
3. Seven (1995)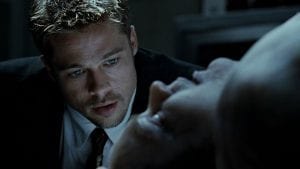 David Fincher is no stranger to bringing on screen the creepiest man hunters ever. Netflix's dark corners have one of his masterpieces lurking around waiting for your attention. For those who have not given it a chance, check out 'Seven'. With Morgan Freeman and Brad Pitt leading the show, Fincher weaves a fogy serial killer in the first half of the film only to startle us with the sudden appearance of the perfect performance by Kevin Spacey in his blood-smeared shirt as he walks into the police quarters shouting his iconic murderous cry, 'DETEEECTTTIIVEEE!'. What follows is a sadistic torture game in which the murderer entertains himself by using one of the detectives to succumb to his psychological shenanigans.
Read More: Best Kids Movies on Netflix
2. I Saw The Devil (2010)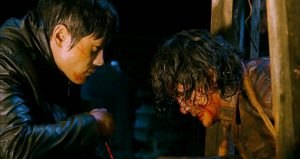 'A serial killer/rapist's worst nightmare' would be the ideal title for this movie – in layman's terms. It's a story that probably for the first time will have you feeling sympathetic for the villain, who, of course, brought it on to himself by 'messing with the wrong man'. 'I Saw the Devil' is a furious pursuit, where one man takes on the murderer of his wife. Cliché! Nope.. not really, you are completely and utterly wrong if you judged this film without watching it. 'I Saw the Devil' is not pretentious, it packs a remorseless and monstrous storyline which doesn't wait for the audience to come to terms with it. The line between revenge and forgiveness becomes out of the question as the narrative steadily moves towards an avalanche of violence ultimately transcending the age old concept of having to have a hero and villain in a story no matter what.
Read More: Best Zombie Movies on Netflix
1. The Silence of the Lambs (1991)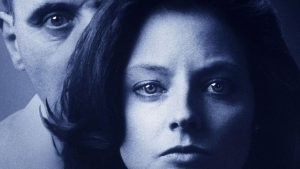 The sickening mouth mask, the stare that can rip you naked and words that persuade suicides – these are the peripheral characteristic weapons used by cinema's greatest serial killer, Doctor Hannibal Lecter. With an appetite for human flesh, Hannibal Lecter confronts a young detective, Clarice (Jodie Foster) as he charges in on her with his psychological tentacles, diving deep into her to eventually form a link that binds them together but remains undefinable. Clarice makes use of Hannibal's expertise to hunt down 'Buffalo Bill', a serial killer on the run and as we hurtle towards the suspenseful climax, more surprises await us from none other than Hannibal himself. If you find yourself falling for Antony Hopkins' portrayal of the mischievous yet lethal serial killer, don't think about your inclination because you, my friend, are not the only one!
Read More: Best Alien Movies on Netflix