Idris Elba, the British actor renowned for his compelling performances and commanding screen presence, has established himself as a formidable force in the world of entertainment. He made his first foray into Hollywood with a notable appearance in the 2007 film 'American Gangster,' in which he shares the screen with legends like Denzel Washington and Russell Crowe. However, it was his role as the charismatic and morally complex Russell "Stringer" Bell in the acclaimed television series 'The Wire' that truly catapulted him to prominence, earning him widespread recognition and critical acclaim.
Elba's career continued to soar with his portrayal of Detective John Luther in the British crime drama series 'Luther,' a role that earned him numerous accolades, including a Golden Globe Award. He showcased his versatility in major Hollywood productions like 'Thor,' 'Pacific Rim,' and the 'Fast & Furious' franchise. Furthermore, his portrayal of the iconic Nelson Mandela in 'Mandela: Long Walk to Freedom' earned him critical acclaim and a Golden Globe nomination.
With his remarkable talent, Elba has not only left an indelible mark on Hollywood but has also garnered a slew of awards and nominations, solidifying his status as one of the industry's most respected and celebrated actors. Elba recently graced the screen in 'Extraction 2' with his portrayal of Alcott. If his brief appearance left you intrigued for more of his on-screen presence, check out his exciting upcoming projects!
1. Knuckles (2023)
'Knuckles' is an eagerly anticipated television miniseries crafted by John Whittington. This series takes its inspiration from Sega's beloved video game series 'Sonic the Hedgehog' and serves as a dynamic spin-off stemming from the blockbuster film 'Sonic the Hedgehog 2.' Notably, 'Knuckles' marks the franchise's first foray into the live-action format, adding an exciting new dimension to the Sonic universe.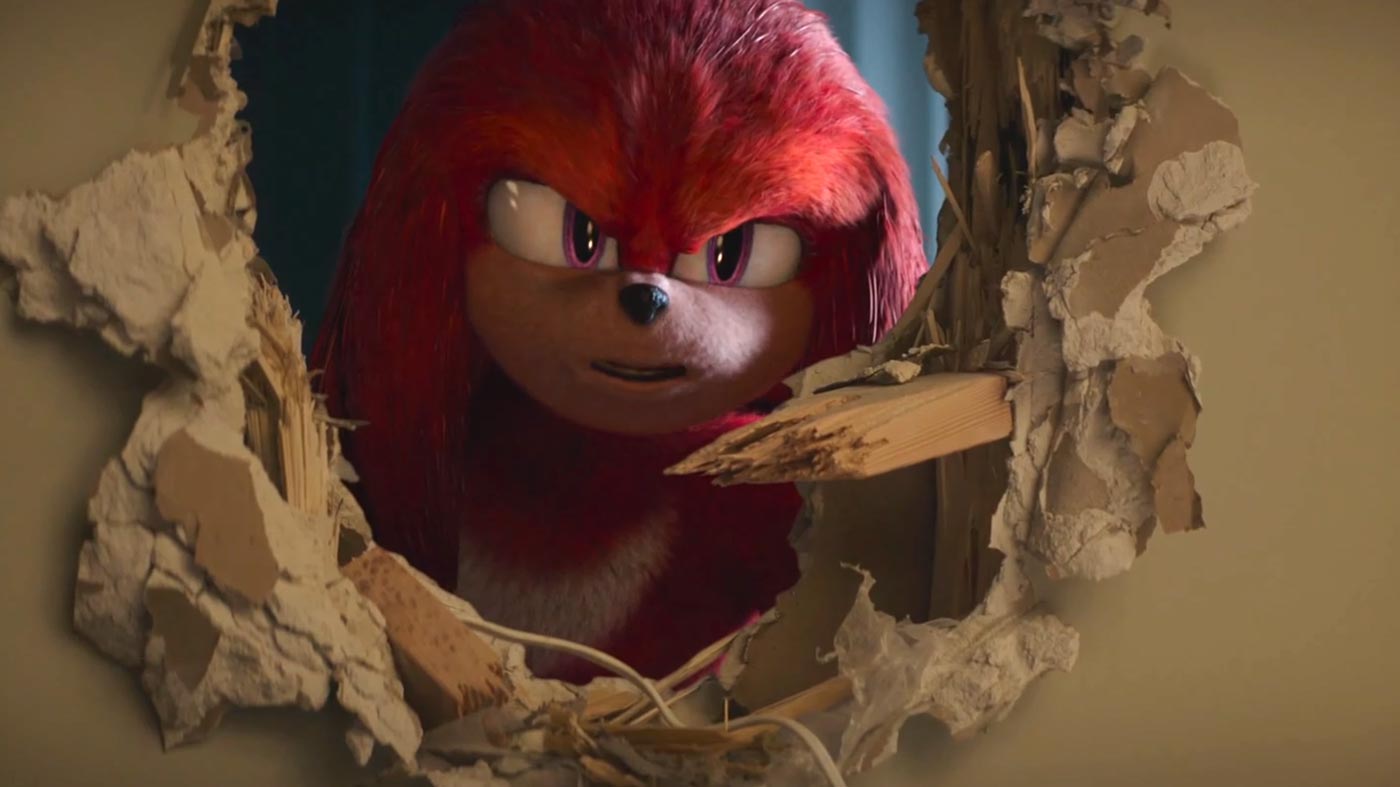 The series boasts an impressive cast, with Elba once again lending his voice to Knuckles. He is joined by a talented ensemble, including Adam Pally, Tony Coughlan, Colleen O'Shaughnessey, Alfredo Tavares, Daniel Singh, Cary Elwes, Christopher Lloyd, and Edi Patterson. Currently in post-production, 'Knuckles' is set to make its debut on Paramount+ in late 2023, promising 'Sonic' fans a thrilling new adventure in this ever-expanding franchise.
2. Sonic the Hedgehog 3 (2024)
'Sonic the Hedgehog 3' is an action-adventure comedy film, drawing its inspiration from Sega's iconic video game franchise of the same name. As the sequel to the highly successful 'Sonic the Hedgehog 2' (2022) and a direct follow-up to 'Knuckles' (2023), it solidifies its position as the fourth installment in the franchise. Elba continues to lend his unmistakable voice to the character of Knuckles the Echidna, a formidable and super-strong red echidna warrior.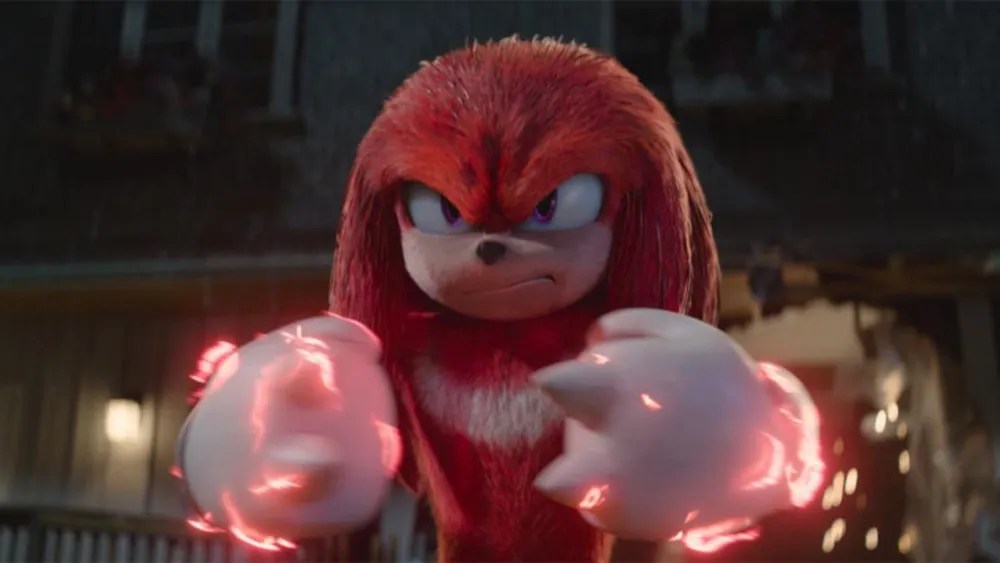 Joining him in the cast are Ben Schwartz, James Marsden, Tika Sumpter, Natasha Rothwell, Adam Pally, Colleen O'Shaughnessey, and Lee Majdoub. The film, directed by Jeff Fowler, promises an exhilarating cinematic experience and is slated for release on December 20, 2024, offering fans of 'Sonic' another thrilling adventure to look forward to.
3. Fixed (TBA)
'Fixed' is an adult animated film, helmed by the talented director Genndy Tartakovsky. The film features an impressive voice cast that includes Adam DeVine, who lends his voice to the character Bull, and Elba, who brings Rocco to life with his voice. Joining them is a talented ensemble of voices, including Kathryn Hahn, Bobby Moynihan, Beck Bennett, River Gallo, and Michelle Buteau.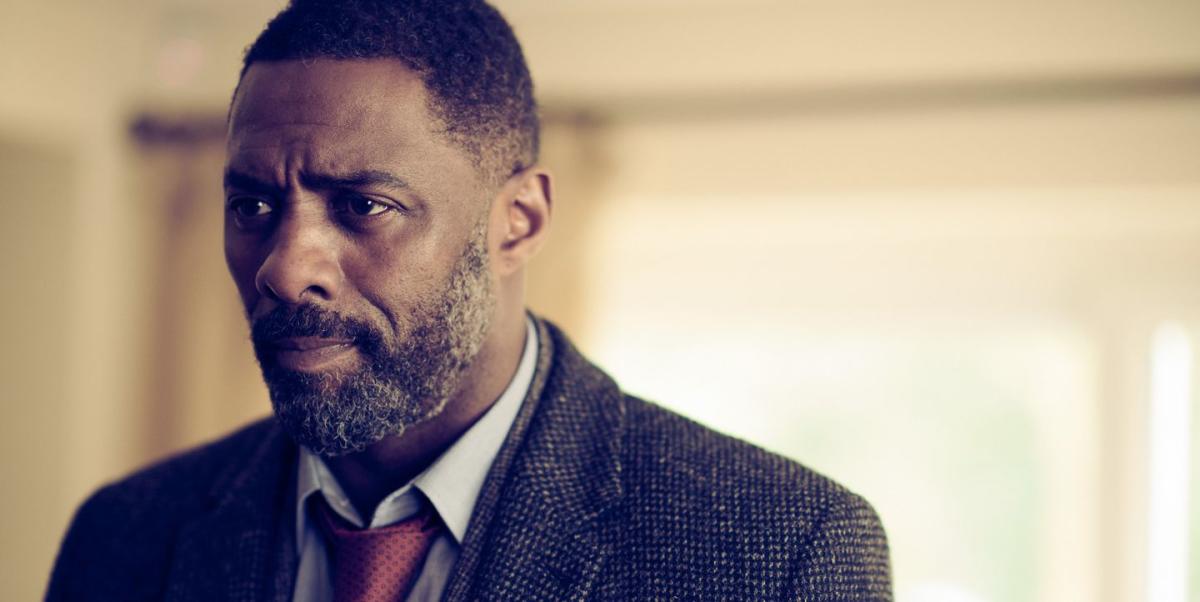 The film revolves around the comical misadventures of Bull, a lovable blue bloodhound who makes a startling discovery – he's scheduled to be neutered in the morning. Currently in the final stages of post-production, 'Fixed' promises to deliver laughter and hilarity to its audience and is poised to hit the screens in the near future.
4. Heads of State (TBA)
Amazon Studios' 'Heads of State' is an action comedy film under the direction of Ilya Naishuller. Though the storyline remains shrouded in mystery, the film boasts an impressive ensemble cast, with Elba taking the lead, sharing the screen with stars like John Cena, Priyanka Chopra Jonas, Paddy Considine, Stephen Root, Carla Gugino, Jack Quaid, Sarah Niles, and Richard Coyle. Notably, Elba also assumes the role of an executive producer for this exciting project. Currently in the filming stage, 'Heads of State' is generating anticipation as audiences eagerly await further updates.
5. Infernus (TBA)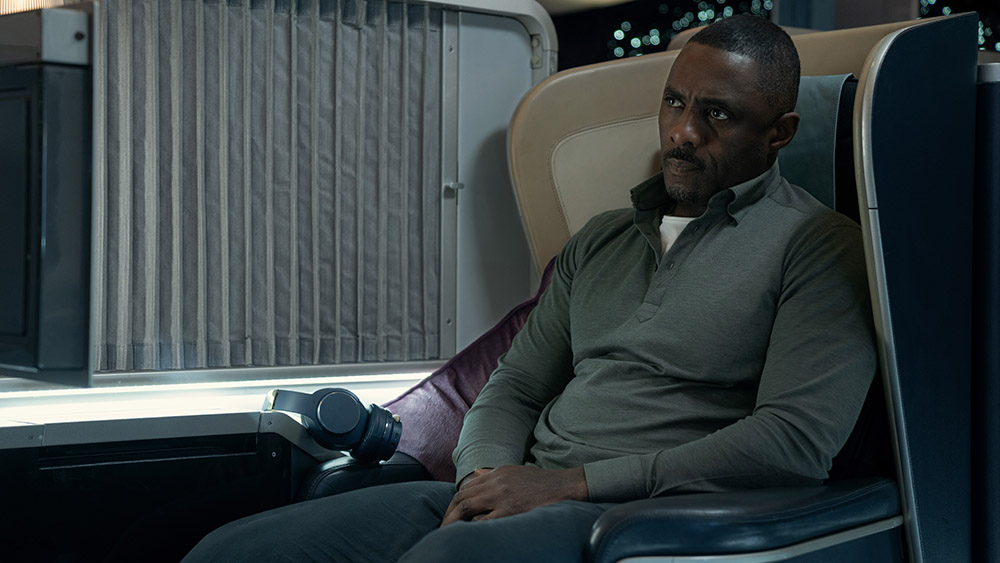 Prepare for an Elba triple threat in the upcoming action-thriller 'Infernus.' Elba takes center stage as the lead actor, director, and producer in this thrilling cinematic endeavor. The narrative unfolds around Donovan Kamara (Elba), a dedicated human rights activist who embarks on a mission to probe disturbing reports of refugees held in unlawful detention. However, what starts as a seemingly straightforward task takes a perilous turn when the world's most dangerous inmates stage a dramatic escape. Currently in the pre-production phase, 'Infernus' promises to deliver an intense and multifaceted performance by Elba, both in front of and behind the camera, making it a project to keep a close eye on for fans of high-octane action and suspenseful storytelling.
6. Untitled Idris Elba Africa-Set Spy Romance Project (TBA)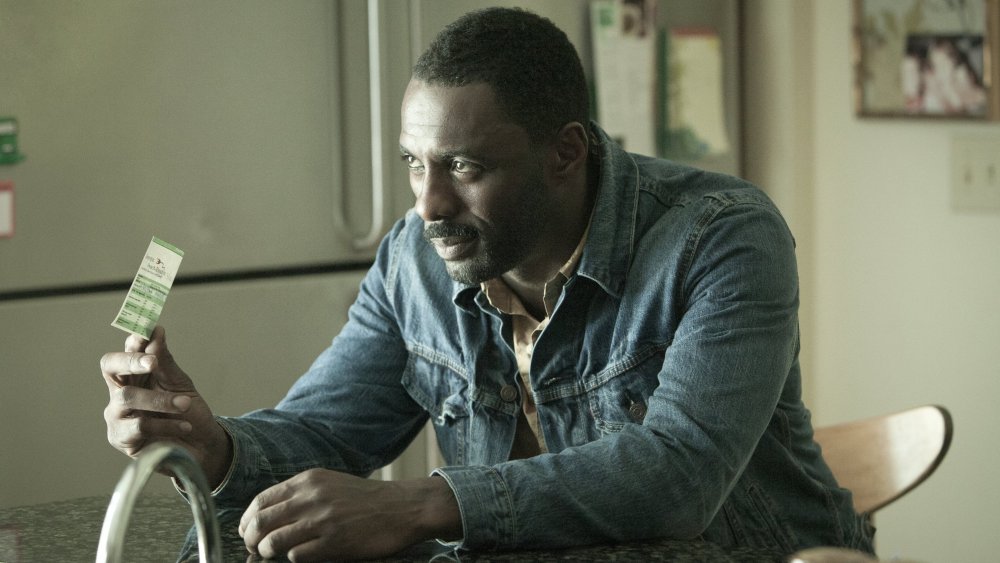 While the intricacies of the plot are closely guarded, what we do know is that this untitled project is destined to be set against the enchanting backdrop of Africa, promising to deliver a captivating blend of romance and espionage in what is described as a romantic spy thriller. Elba is set to grace the screen alongside Christine Adams. Elba is not just lending his acting prowess; he also takes on production responsibilities alongside Audrey Chon and Simon Kinberg. This exciting project, penned by Travon Free, has recently been pitched and fans and industry enthusiasts alike are eagerly awaiting concrete updates.
7. Stay Frosty (TBA)
'Stay Frosty' is a highly anticipated action-thriller film set to be directed by Sam Hargrave. The storyline revolves around a resilient man who miraculously survives a gunshot wound to the head, embarking on a perilous quest to uncover the identities of those seeking his demise and the motives behind their deadly intentions. In the pivotal lead role, the immensely talented Elba is set to captivate audiences, promising an electrifying performance.
As we eagerly await further updates, it's worth noting that the script for this gripping movie is currently in the final stages of refinement. In addition to his acting prowess, Elba takes on the role of a producer along with Sam Hargrave as they reunite after previously collaborating on the action-packed film 'Extraction 2'.
8. Bang! (TBA)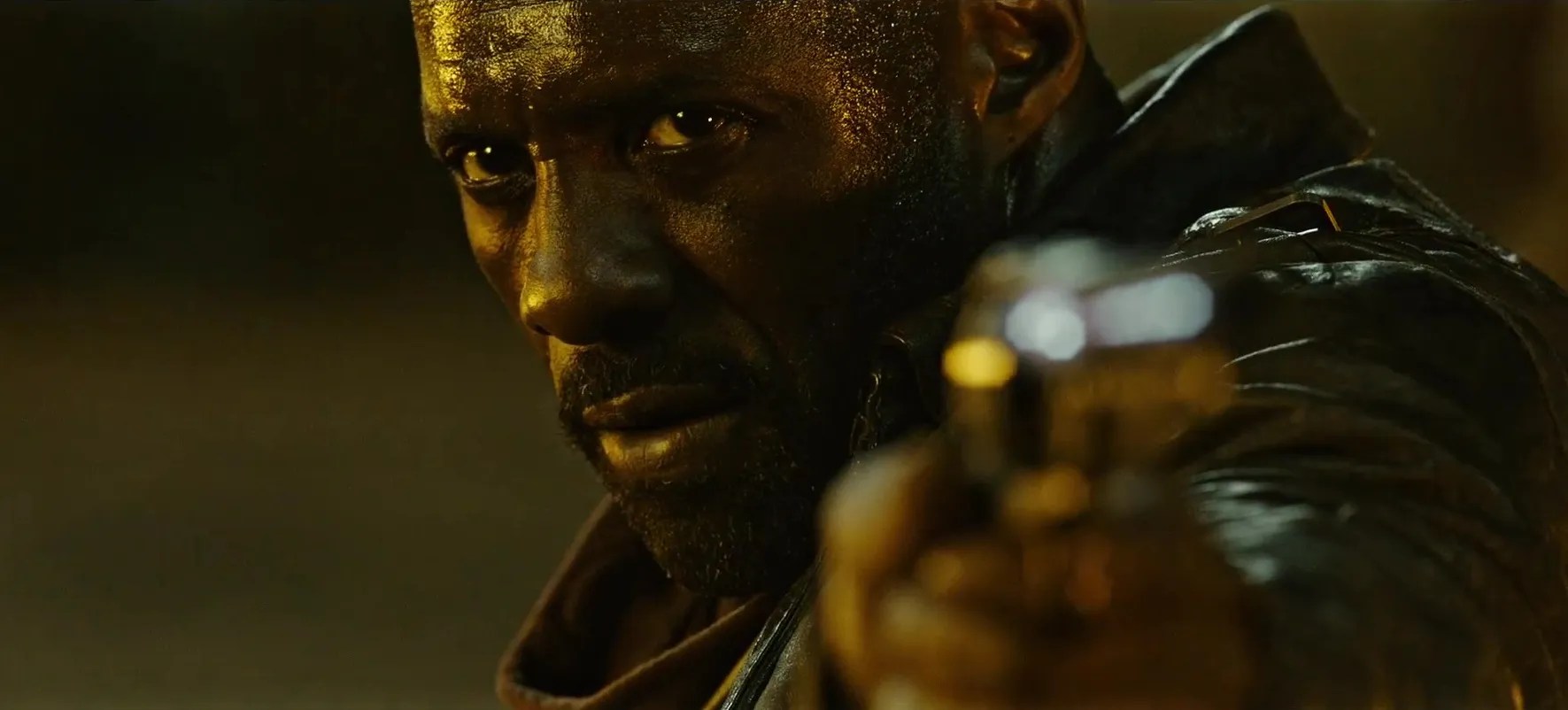 Under the direction of David Leitch, Netflix's 'Bang!' emerges as an upcoming action-thriller film based on Matt Kindt and Wilfredo Torres' eponymous comic series. The intriguing plot revolves around a sinister terrorist cult hell-bent on triggering the apocalypse through a nefarious series of novels engineered to indoctrinate their readers. In response, the world's most renowned secret agent is dispatched on a high-stakes mission to locate and eliminate the enigmatic author behind these world-altering books. With the charismatic Elba poised to play an infamous spy, 'Bang!' holds great promise, although further details regarding its production remain eagerly awaited.
Read More: Best Idris Elba Movies and TV Shows