Jessica Chastain is one of the most under-rated actresses in the industry. Her performances in films have often gone unheralded. Her ability to bring tangible and visceral emotions on screen is unparalleled in the industry. Chastain's portmanteau of features includes both big-production and indie films. Her brazen and unconventional choices in films with a bold subject matter have been widely documented and makes her distinctive. She has been a critics' favorite, with giving an award-winning performance almost every time she has turned up.
Chastain has to her name two Academy Award nominations, albeit with no wins. She has struggled to get the stardom and fandom that someone like Jennifer Lawrence enjoys. But that sure doesn't make her any less of an artist. Here is the list of top Jessica Chastain movies selected from her impressive filmography. You can watch some of the best Jessica Chastain movies on Netflix, Hulu or Amazon Prime.
10. A Most Violent Year (2014)
The crime-thriller, set in New York City in 1981, the year in which the city had the highest crime rate, tells the story of a small heating oil company owner (played by Oscar Isaac) and his ruthless wife (Chastain). In preparation for the role, Chastain made painstaking efforts to perfectly blend in the 80's vibes. From collaborating with Armani to hiring a multitude of fashion designers, Chastain made sure to be both original and authentic in her character. And it paid off, as the film opened to very positive critical acclaim, and was a big box-office success. Chastain also earned a Golden Globe for her performance.
Read More: Best Liam Neeson Movies
9. The Martian (2015)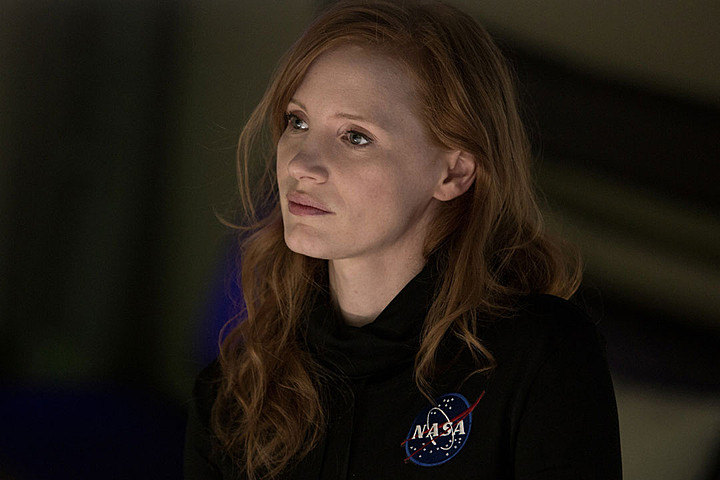 The Ridley Scott directed film saw Chastain portray the role of an outer-space vessel commander, tasked with exploring Mars. During a routine procedure, things go haywire and the biologist on the team (Damon) gets separated from the group who are forced to abandon him. Chastain prepared for the role by weekly sojourns to Space Centers and meeting with astronauts. The film was a big success, both critically and commercially, also going on to win the Golden Globe for Best Picture – Musical or Comedy. She ultimately stupefied critics with her nuanced performance, depicting guilt and the driven ambition to retrieve the astronaut.
Read More: Best Matt Damon Movies
8. Interstellar (2014)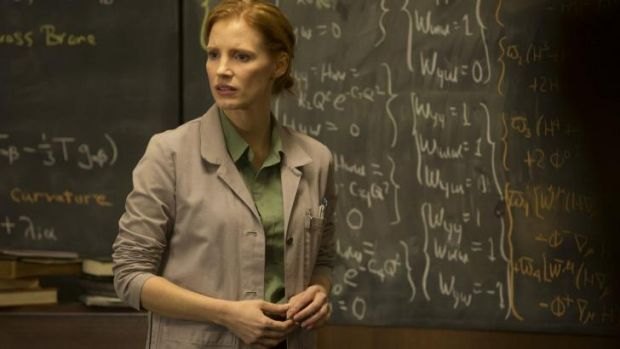 Nolan's sci-fi thriller about a dystopian future saw Chastain play the adult version of McConaughey's daughter. She was drawn to the project for the emotional heft she found in the father-daughter pair. The film opened to massive collections and critical acclaim. Chastain left critics flabbergasted by how much she stood out in her supporting role. The film earned over $675 million worldwide to become Chastain's highest-grossing live-action film.
Read More: Best Christopher Nolan Movies
7. Miss Julie (2014)
Chastain played the eponymous protagonist in the film, an adaptation of August Strindberg's 1888 play of the same name. 'Miss Julie' tells the tragic tale of a sexually repressed aristocrat who begins an affair with her father's valet (played by Colin Ferrell). Chastain was attracted to Ullmann's feminist take on the subject. Chastain's nuanced work attracted heavy praise, but was the film's only saving grace. The film tanked at the box office, and received mixed critical acclaim.
Read More: Best Collin Farrell Movies
6. Jolene (2008)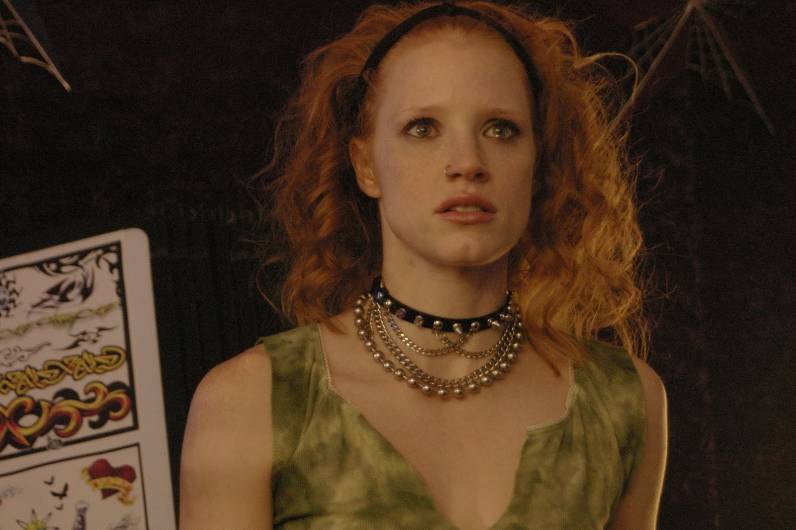 Jessica Chastain stars as the title character in the movie, based on the short story Jolene: A Life by E. L. Doctorow, itself inspired by Dolly Barton's song, Jolene. The film was a disappointment at the box office, and didn't receive acclaim from critics. But Chastain was heavily praised for her performance and won the Best Actress award at the Seattle International Film Festival. Chastain not only holds her own in every scene, she's the only thing you want to watch.
Read More: Jeff Bridges Movies
5. Take Shelter (2011)
Plagued by a series of apocalyptic visions, a young husband and father (Shannon) questions whether to shelter his family from a coming storm, or from himself. Chastain plays his clever and spontaneous wife. The film opened to critical acclaim, with many lavishing praise on Chastain's performance and the film's screenplay. She gives a powerhouse performance and the purposefully subtle film-making creates a perfect blend of drama, terror, and dread. It also fetched her the Best Actress award at the Saturn Awards.
Read More: Best Micheal Shannon Movies
4. Miss Sloane (2016)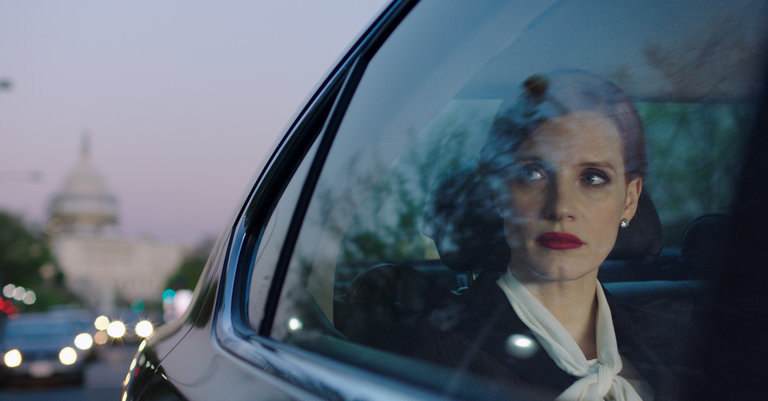 The political-thriller saw Jessica change cloaks and play a cutthroat lobbyist who revels on power and is a functioning paranoid. It received generally positive reviews and Chastain's performance was acclaimed by critics. Chastain also received a nomination for the Golden Globes for Best Actress. It was one of the most unheralded performances of the year, getting overshadowed by more talked about films. The movie sat squarely on the shoulders of Jessica Chastain's performance – and she responded with awards-worthy work that single-handedly elevates the film.
Read More: Best Bruce Lee Movies
3. The Tree of Life (2011)
Chastain starred as the loving mother of three children in Terrence Malick's experimental drama 'The Tree of Life', which she had filmed in 2008. Chastain signed on to the film without receiving a traditional screenplay from Malick, and she improvised several scenes and dialogues with Pitt. She considered her part to be "the embodiment of grace and the spirit world"; in preparation, she practiced meditation, studied paintings and poems of great artists. Justin Chang of Variety termed the film a "hymn to the glory of creation, an exploratory, often mystifying […] poem" and credited Chastain for playing her part with "heartrending vulnerability".
Read More: Best Brad Pitt Movies
2. The Help (2011)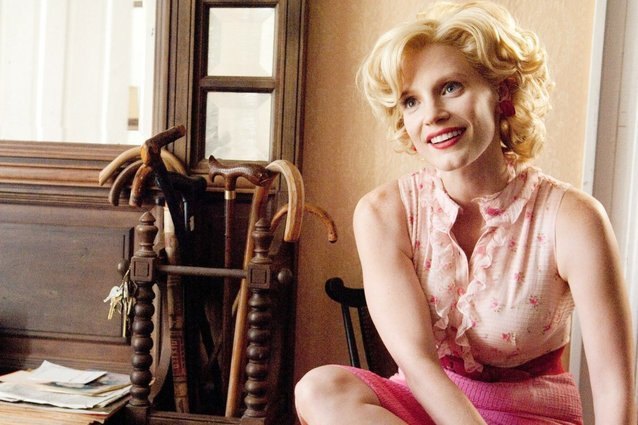 The film fetched Chastain her first ever Academy Award nomination. Chastain played Celia Foote, an aspiring socialite in 1960s Mississippi, who develops a friendship with her black maid (Spencer). Chastain was drawn to her character's anti-racist stand and connected with her "zest and love for life". In preparation for her role, she watched the films of Marilyn Monroe and researched the history of Sugar Ditch, Tennessee, where her character was born and raised. Critical acclaim followed, and Chastain got nominated in all the major award shows, losing all to her co-star Octavia Spencer.
Read More: Best Octavia Spencer Movies
1. Zero Dark Thirty (2012)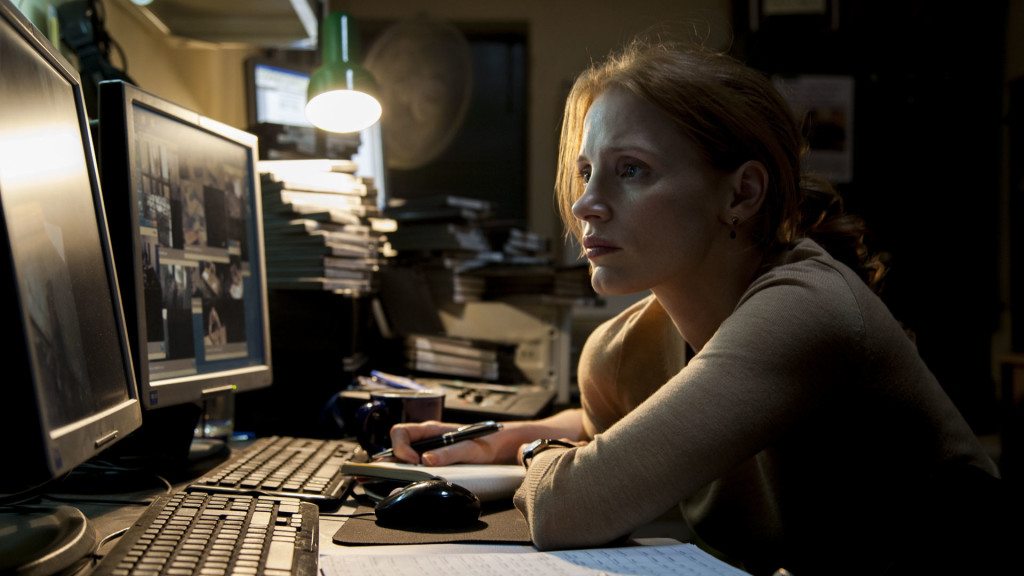 The film tells a partly fictionalized account of the decade-long manhunt for Al-Qaeda leader Osama bin Laden after the September 11 attacks. Chastain was cast as Maya, an emotionally hardened CIA intelligence analyst who helped capture Laden. The difficult subject matter made it unpleasant for Chastain to film, and she later considered it as "the worst experience" of her life. She suffered from depression while working and said, "[one day] I excused myself, walked off set and burst into tears". Chastain was unable to meet the undercover agent on whom Maya was based and she relied on the screenplay. The film opened to critical acclaim, and earned Chastain her second Academy nomination and first in the leading actress category.
Read More: Mark Ruffalo Movies