Octavia Spencer is one of the most well-known and loved actresses in Hollywood. Her impressionable personality and charm make her favorites of many celebrities. Despite perennially being doomed in the background, Spencer makes the most of it and has now fallen into a habit of producing stunning work in that capacity. Here is the list of top Octavia Spencer movies you must watch. Happy reading!
12. Zootopia (2016)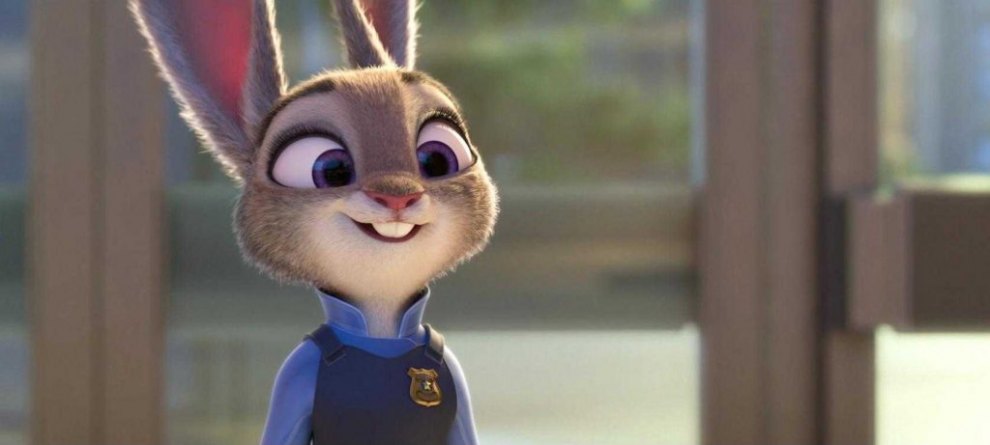 There are not many animated films that take a somber tone. 'Zootopia' is brave in according its narrative a different tone to other animation films and it works out pretty well. Judy fulfills her life's dream when she officially assumes duty as a police officer. She is relegated to parking duty because she is a rabbit but soon finds herself running a valuable assignment in tracking down the fourteen missing predators. She coerces Nick, a tax-evading fox, to join forces and solve the mystery. Disney's formulaic characterization of animals works wonders, again, and make this Academy award-winning film a pure treat to watch.
11. Snowpiercer (2013)
'Snowpiercer' is a post-apocalyptic sci-fi thriller about last survivors on planet earth. The remaining few are compelled to board a ship, which is their last resort. 'Snowpiercer's well-thought plot and atmospheric narrative compliment a talented cast that churns in endearing performances. Bong Joon-ho's typically virtuoso directorial effort makes the film a complete entertainer.
10. Paradise (2012)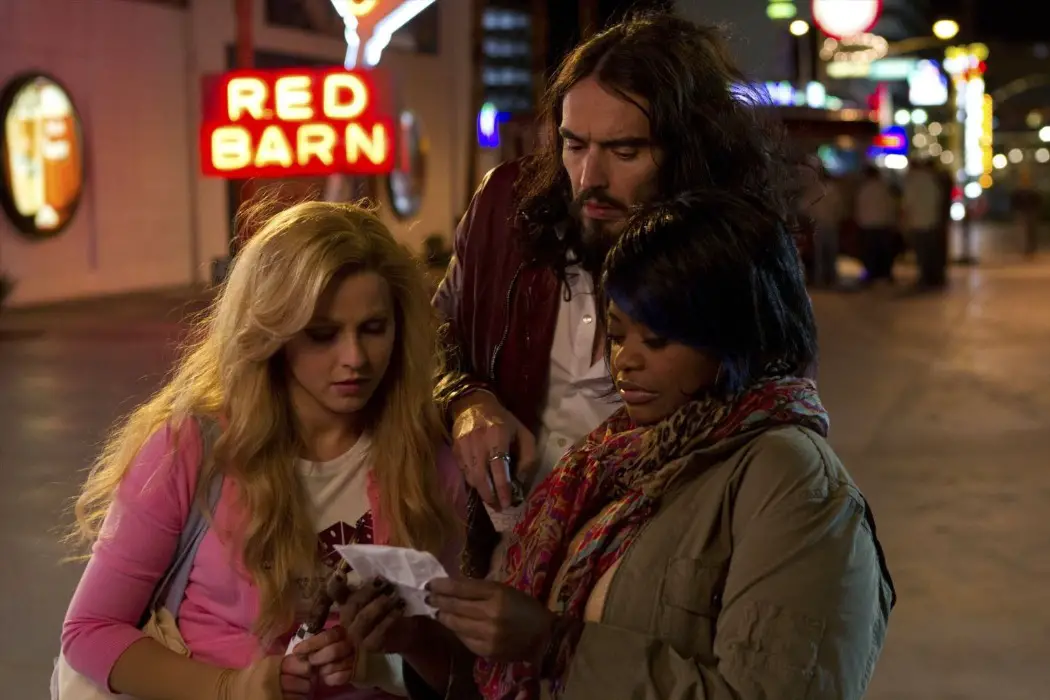 After surviving a plane crash, a young woman (Julianne Hough) experiences the wild side of life in Las Vegas. While the premise does seem interesting on paper, its ineffectiveness on screen proves otherwise. Rushed, dumbed down, and lazily coordinated, the film isn't one of the best out there but features another heart-warming turn out from Spencer.
9. The Divergent Series: Insurgents (2017)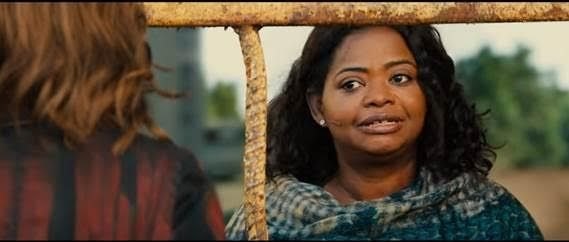 'Insurgents' presents an interesting study of human nature discussed by great thinkers like Thomas Hobbes and Nicholas Machiavelli. The films' background finds itself almost in the state of nature before any social or political consciousness in the citizens. Greed and the lust for control overpower reason and innate goodness in humans to wreak havoc on the world. Like any other franchise film, 'Insurgents' is formulaic, languid, dull, imaginative, and forcefully reluctant to deviate from the original plan to play on the moments its predecessor created.
8. The Great Gilly Hopkins (2015)
Small, indie movies with unknown actors and directors are the best. The anonymity protects the real heart of the story at the core and provides a new and different experience to what you feel with mainstream cinema. It particularly works well in the case of 'The Great Gilly Hopkins', though looking at the cast we can safely say it is "known". Gilly is an outspoken, rebellious girl who lives in a foster home. Her incongruity with her surroundings forces her to seek her birth mother and stage an escape. Eventually, she and her foster guardian, Maime, come together and cherish a newfound respect for each other. The film does feel forced at times, but is saved by a cast that delivers their salt.
7. Fathers and Daughters (2015)
Dramas exploring family dynamics beyond the surface probably come closest to defining relatable, relist cinema. 'Fathers and Daughters' deals with a similar subject matter; a father's mental breakdown after his wife's tragic death causes long-term implications for his and his daughter's lives. They must now work together to rectify their dire states. The drama is a winner with its performances; Russel Crowe personifies the excruciating anguish and melancholy his character feels and leaves you heart-broken and hollow in an outstanding performance; Amanda Seyfried finds her voice an artist and delivers a resounding character portrayal as the suffering daughter. The film loses its plot in the middle and drags itself to the end. Despite its flaws, it remains an evocative piece on loss and the suffering and opportunities it brings.
Read More: Laura Dern Movies
6. Smashed (2012)
Los Angeles schoolteacher Kate (Mary Elizabeth Winstead) and her husband, Charlie (Aaron Paul), each has a drinking problem. Up to now, her life seems like one big, boozy party, but her latest drinking binge catches up to her at work, and she later spends the night alone on the street. Kate now realizes that she has hit rock bottom. She agrees to attend Alcoholics Anonymous meetings with the school's vice principal (Nick Offerman) and takes her first step on the challenging road to sobriety. Its multitalented cast is cleverly and effectively used. 'Smashed' is thoroughly enjoyable and presents a mature work from a rising director.
5. Gifted (2017)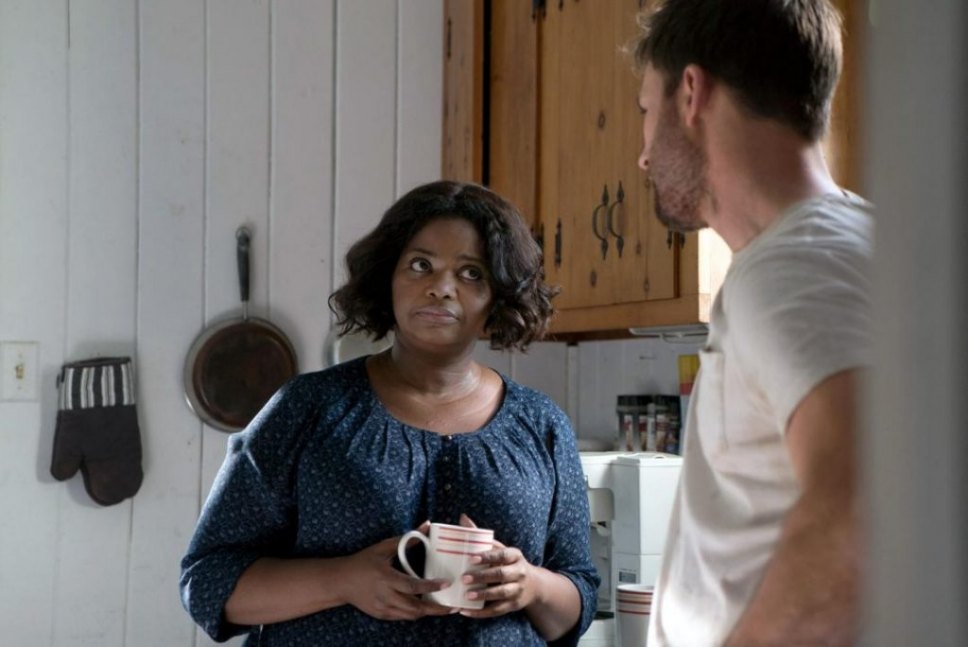 'Gifted' is a movie about a prodigious 7-year old, Mary Adler, who lives with her uncle, Frank. When she finally goes to school, Roberta, the Adlers' neighbor's fears of people discovering her come true. Frank and his mother, Evelyn, get embroiled in a legal battle to win custody rights for Mary. The film doesn't boast of a strong plot and hence relies a lot on the little moments the characters share. And they certainly hold up pretty well, proving themselves to be meaningful and evocative. Chris Evans clocks in a phenomenal turn as the "damaged, quiet hot guy". Octavia Spencer brings her typical inexplicable humaneness to the character of Roberta and makes sure the two leads have a solid backing. The film works on a lot of levels and most definitely is a winner, despite a predictable ending that might not go down with a lot of viewers who enjoyed the first hour and a half of the movie.
4. The Shape of Water (2017)
Guillermo Del Toro's imagination is a God-given gift for humanity and his exemplary courage in presenting his vision with his stamp of authority a lesson. 'The Shape of Water' brings together an underwater biblical legend and a mute sweeper in probably the most unconventional love story you'll ever see on screen or could even comprehend. Despite the relationship's unconventionality, the story triumphs, owing to Del Toro's simple and carefully observed understanding of love. Sally Hawkins manages to bring authenticity and a contagious charm to her performance like few actresses can.
3. The Help (2011)
Skeeter is a young, ambitious, and socially aware writing aspirant. She gets a job with a local newspaper as a columnist and decides to use the space to tell the untold, unheard, and uncared for stories of the "help". 'The Help' isn't flawless. The cast is superb, especially Bryas Dallace and Jessica Chastain, but they aren't backed by their director. Unnecessary romantic angles and overtly presenting the goodness and diabolical nature of the characters points towards immaturity. Some scenes, though, are so enthused with such brute and absorbing emotional power that you almost feel the earth beneath you move. Nonetheless, 'The Help' overcomes its contrived shortcomings to emerge as an important and meaningful social commentary on race dynamics and social dogmatism in urban America.
2. Hidden Figures (2016)
If one were to define 'Hidden Figures' in the words of the great Jimmy Kimmel, it is the one with "the black people who saved NASA". The real-life women behind the film's dramatic veil are phenomenal, smart, and extremely open-minded women. Listening to their interviews have had a lasting effect on me. The group is majorly responsible for bringing NASA's space programmes to a believable reality. Their portrayal, while understandably dominated by the movie's inclination in glorifying these extraordinary women, also features some of the best work by an all-female ensemble in some time. I guess 'Ocean's Eight' has a tough task at their hands.
1. Fruitvale Station (2013)
'Fruitvale Station' brings out the best in a lot of people: Spencer and Jordan are a given, but it is Ryan Coogler whose understated and impregnable retelling of hate-crimes that is a surprise. Based on true events, and told with an unflinching loyalty to the memory of Oscar Grant. 'Fruitvale Station' is raw, compelling, and a timely reminder of racist police officers who exist even in today's modern age. Its cohesive and comprehensive narrative style is especially outstanding, making the film seem like a breeze and feel like an eternity. The attention to detail is admirable and Coogler certainly does justice to the memory of a young man whose tragic death prompts reconsideration about humanity's humanness.
Read More: Jessica Chastain Movies