Did you know that Spanish is the fourth most spoken language in the world? That's part of the reason why Spanish movies are so popular around the world. And let's not even get started with Spanish actors. They simply rule! Be it Penelope Cruz, Salma Hayek, Jennifer Lopez, Javier Bardem or Sofia Vergara, we have fallen for their accents and their spellbinding acting/ While we can't thank them enough for their contribution to world cinema, there's only so much we can do – to come up with a list of Spanish movies if nothing.
Spanish cinema has always been known produce films of great quality. If you know Pedro Almodóvar you would know what I am talking about. He is without question the flag-bearer of Spanish cinema. But then, this list also features many Mexican movies, because, well, you know, they are also in the Spanish language. So, when you combine Mexican and Spanish cinema (and Argentinian cinema and plenty of others), there is a lot to choose from. Anyway, here is the list of top Spanish movies ever made. You can watch some of these best Spanish movies on Hulu or Amazon Prime.
33. Biutiful (2010)
Uxbal is a single father of two children with a chaotic life. He is forced to put his life in order to escape the heat of crime in underground Barcelona and to regain hope as he is diagnosed with terminal cancer. This is a film that stays with you for several months after you watch it. It's so overwhelmingly melancholic that becomes very difficult not to become emotionally attached to it. Alejandro González Iñárritu will truly impress you with his cinematography and storytelling skills. Also, Javier Bardem really gives himself over to this character, giving us a brilliantly flawed person that we want to follow.
Read More: Best G-Rated Movies of All Time
32. The Orphanage (2007)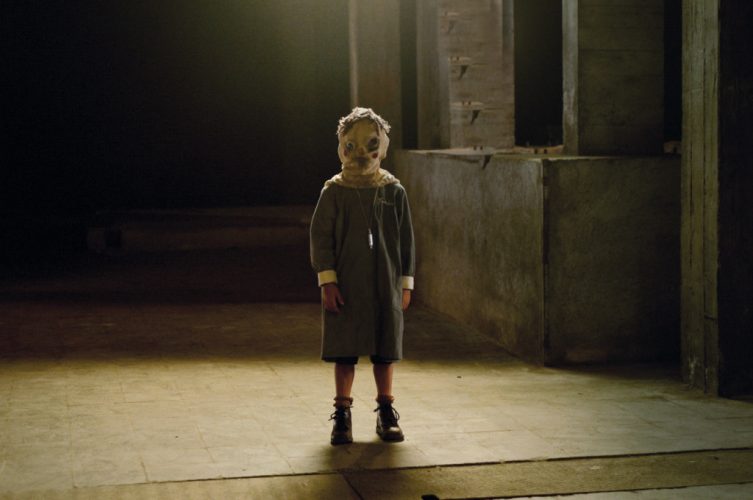 This mysterious tale is about a woman that brings her family back to her childhood home, which used to be an orphanage for handicapped children. However, things start to get weird when her son starts to communicate with an invisible new friend. Unknown by many, this is one of the most interesting suspense/horror films I have ever seen. Screenwriter Sergio G. Sánchez does a wonderful job of balancing the thriller with the drama. The acting is very strong, and the directing, editing, cinematography, and music are amazing. The sound effects are particularly well made, effectively creating an immersive atmosphere.
Read More: Best Ice Skating Movies of All Time
31. [REC] (2007)
REC is one of the most well-known and adored horror films of all time and, in case you don't know, it's Spanish. A television reporter and cameraman follow emergency workers into a building and are unexpectedly locked inside with something horrifying. Although the story isn't very original, directors Jaume Balagueró and Paco Plaza have the amazing ability to make your heart rate almost explode. Besides their amazing directorial skills, there's the claustrophobic setting and an unbelievably awesome ending. If you love good horror movies you'll love this one.
Read More: Best Cold War Movies of All Time
30. Tesis (1996)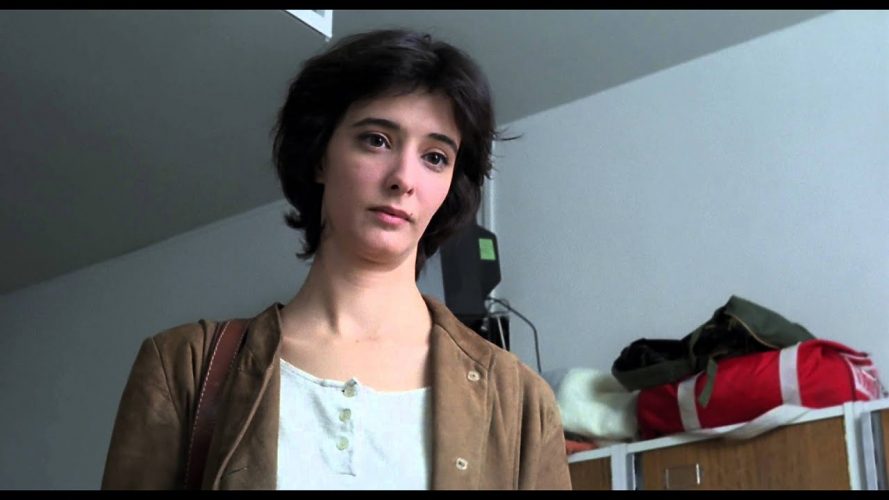 Stylised in English as 'Thesis', the film revolves around a film student at Madrid University, Angela, who is fascinated about human nature and its likeness about violent movies. While she is doing her research on how and whether it is morally correct to depict violence in movies and is writing a thesis paper, she knows about the death of a professor who has died watching a violent film. Angela befriends Chema, another student at the university who is a violent-movie lover and together, they embark on a quest to get to the bottom of professor's death by getting hold of the videotape he had been watching. The videotape incidentally features a girl from the same university which helps Angela and Chema trace the culprit. 'Tesis' belongs to the horror-snuff sub-genre which reestablishes the fact that humans have a "thing" for gore and violence.
Read More: Best Dance Movies of All Time
29. El Ciudadano Ilustre (The Distinguished Citizen) (2016)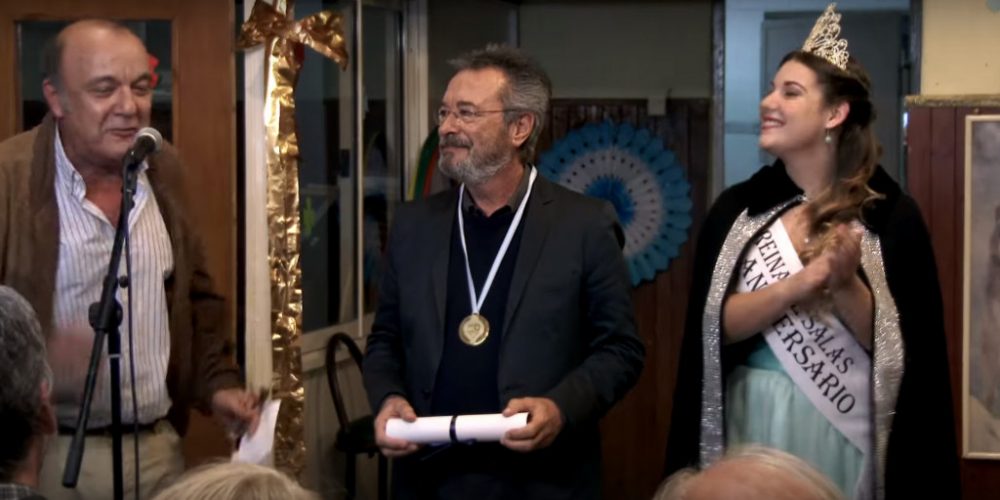 An Argentinian Spanish film, 'El Ciudadano Ilustre' is focused around Daniel (Oscar Martinez), who has been the recipient of the prestigious Nobel Prize for Literature and has been living in Europe for most of his life. In an unexpected turn of events, he receives an invitation from Argentina, his home country as apparently they want to felicitate him with a prize. As he travels to his own country, he finds the people and their ways strange and unbecoming. Not only just the people but their ways of eating, their aggression and their preferences are way different from how he has been raised, which leads him to a state of a dilemma – should he stay here for the rest of his life or head back to Europe to which he's kind of used to now? The film was a recipient of numerous awards, including Best Actor, Best Director, Best Screenplay to name a few.
Read More: Famous Improvised Movies Scenes
28. 100 Metros (2016)
Stylized as '100 Metres' in English, the movie is a biopic based on a man named Ramon, who was a patient of Multiple Sclerosis, yet he tried to finish the Ironman triathlon – a 2.4 mile swim, 112 mile bicycle ride, and a 26.22 mile run in that order within a span of one day (16-18 hours to be precise). Despite his ailment and despite the fact that doctors have given up on him, he tries the race with all his heart. The stunning visuals, superb performances and exemplary cinematography are cores of the film.
Read More: Best Lawyer Movies of All Time
27. También la Lluvia (Even the Rain) (2010)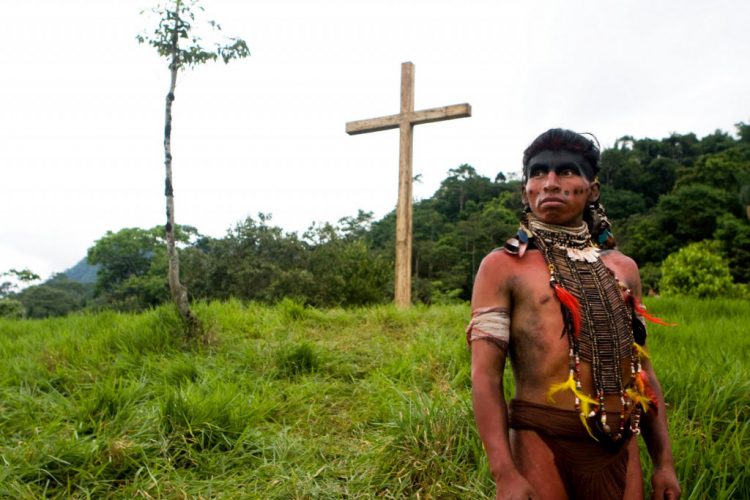 The film is the narrative of a Spanish filmmaker Sebastian and the film's producer Costa who are in Bolivia to shoot for a movie on Christopher Columbus, the explorer. Because of the budget crunch and because of the availability of cheaper options in impoverished Bolivia, Sebastian and his team decide to hire locals from the crew to the main cast. While they're at it, the lead actor who's playing Columbus along with a few others starts a rebellion, to oppose the privatisation of a local water supply, which hinders the production of the movie in a major way. Set around the actual Bolivian water crisis, the movie received critical praise for its palpable storyline, relatable characters and an accurate depiction of a historical crisis.
Read More: Best Fast Paced Movies of All Time
26. Bad Education (2004)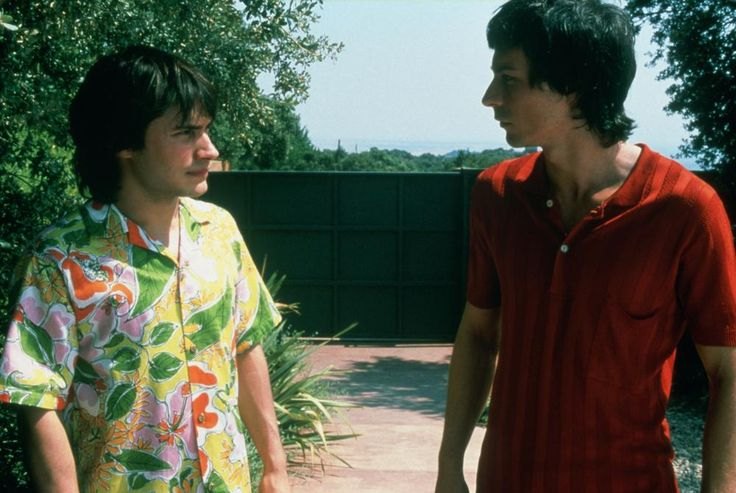 Set in two different timelines, in the 60's and 80's respectively, opening in the '80's timeline, filmmaker Enrique is working on a project when he is surprised by his childhood friend and now an aspiring actor Ignacio. As they get to know each other, Ignacio reveals that he's come to meet Enrique after 16 years, i.e. in 1964, Enrique was expelled from their Christian boarding school. It is later revealed that Ignacio and Enrique had a homosexual relationship back in the boarding school which Ignacio recounts as their best time ever. To everyone's surprise, Enrique comes to know that the real Ignacio has long been dead and the imposter who claims to be Ignacio is actually his younger brother Juan who is also an aspiring scriptwriter and actor looking for work. 'Bad Education' turned out to be a layered film with pathbreaking performances and was came to be known as a blockbuster.
Read More: Best Movies About Terminal Illness
25. Volver (2006)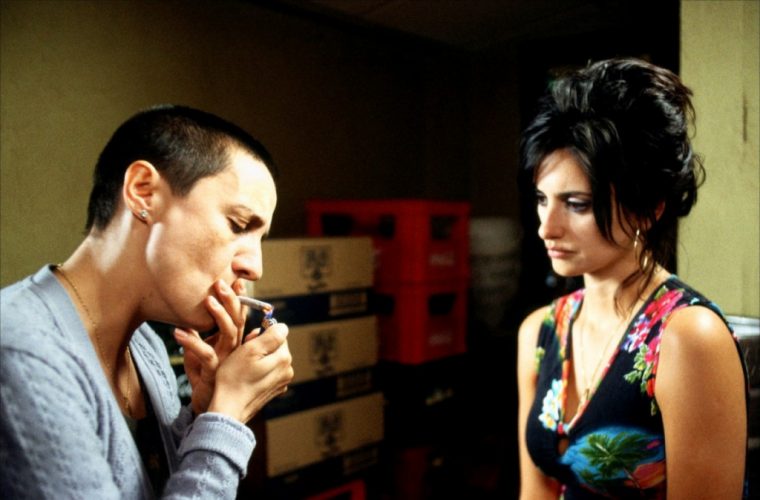 A movie that makes a distinct attempt at redrawing the social and moral boundaries, 'Volver' is an interesting take on the family system in Spain. The film revolves around the tribulations that befall a woman, played to perfection by none other than Penélope Cruz when she tries to protect her 14-year-old daughter. The film makes a subtle effort to address complex issues such as afterlife, tragedy, death, sexual trauma and isolation.
Read More: Best Ship Movies of All Time
24. Blancanieves (2012)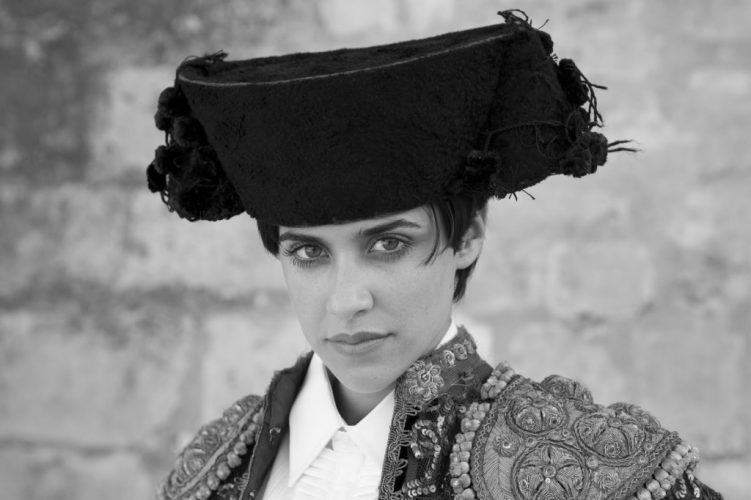 This is a silent retelling of "Snow White", set in the 1920's Seville. In this version, Snow White is the daughter of a rich and famous bullfighter that has an accident with a bull, becoming physically handicapped and dependent on his nurse (the evil witch). Pablo Berger, the writer, and director of this brilliant film make a realistic and adult story with several twists, especially at the end. Besides being silent, it is also black and white, making the film, even more, magic and atmospheric. I paused the film several times to appreciate its photography and cinematography.
Read More: Best Danish Movies of All Time
23. La Lengua de las Mariposas (1999)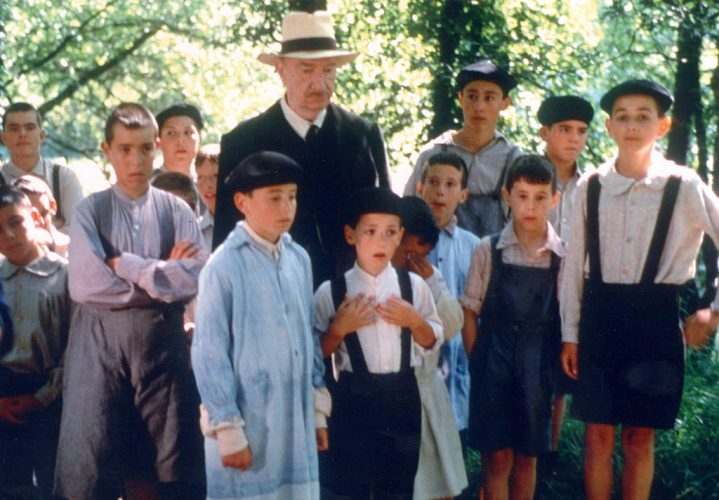 The English translation of the phrase is 'Butterfly's Tongue', although I don't quite understand the context. 'La Lengua de las Mariposas' is set in Galicia, in the late 1930's. Moncho is new to the school and is wary of his teachers who, back then, were infamous for beating up their pupils. To his surprise, Mr Don Gregorio is very warm and welcoming to the students and pays a special attention to the curious Moncho. As the countrymen roll up their sleeves for the possible civil war break out between Nationalist and Republican forces, so it happens. As Don Gregorio sides with the Republicans who seemingly are on a losing end, it takes a lot of courage for Moncho to chide away his favourite teacher. 'La Lengua de las Mariposas' was bestowed with one of the highest ratings on websites like Rotten Tomatoes and remain to this day, one of the best Spanish flicks ever made.
Read More: Best Gender Bender Movies of All Time
22. The Skin I Live In (2011)
A film by two-time Academy Award and a five-time BAFTA winner, the legendary Pedro Almodovar, 'The Skin I Live In' is the narrative of Dr Robert (Antonio Banderas) who is kind of a mad scientist in the pursuit of excellence – his pursuit being – to create a fire-resistant and unbreachable skin – a venture in which he ultimately succeeds. At his mansion, he has held Vera, a young woman, as a captive. Although she can move around the house, she is not free to walk away. The fuel behind Robert's passion is the horrific car accident his wife went through that burnt and killed her. The pursuit of excellence in order to make for a great "skin" has some morality being thrown under the bus though. 'The Skin I Live In' is a timeless masterpiece and a sort of movie that is seldom made.
Read More: Best Native American Movies of All Time
21. Y Tu Mamá También (2001)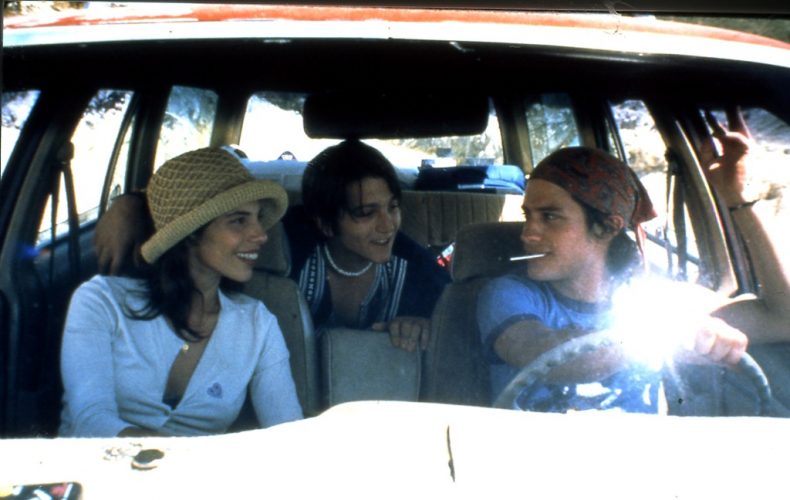 A high-pitched journey of raging hormones enkindled passion and a deep and ardent love for adventure. Alfonso Cuaron delivers and delivers emphatically a film that will remain in our watersheds for the rest of our lives. It is sexy and funny and hip and stylish, but above all, it is affecting and melancholic. In the end, you will be surprised by how a single film could manage to evoke so many emotions. But the ultimate shock will come when you will realize how can the guy who directed this can go on to direct one of the best space movies ever made.
Read More: Best Wedding Movies of All Time
20. Mondays in the Sun (2002)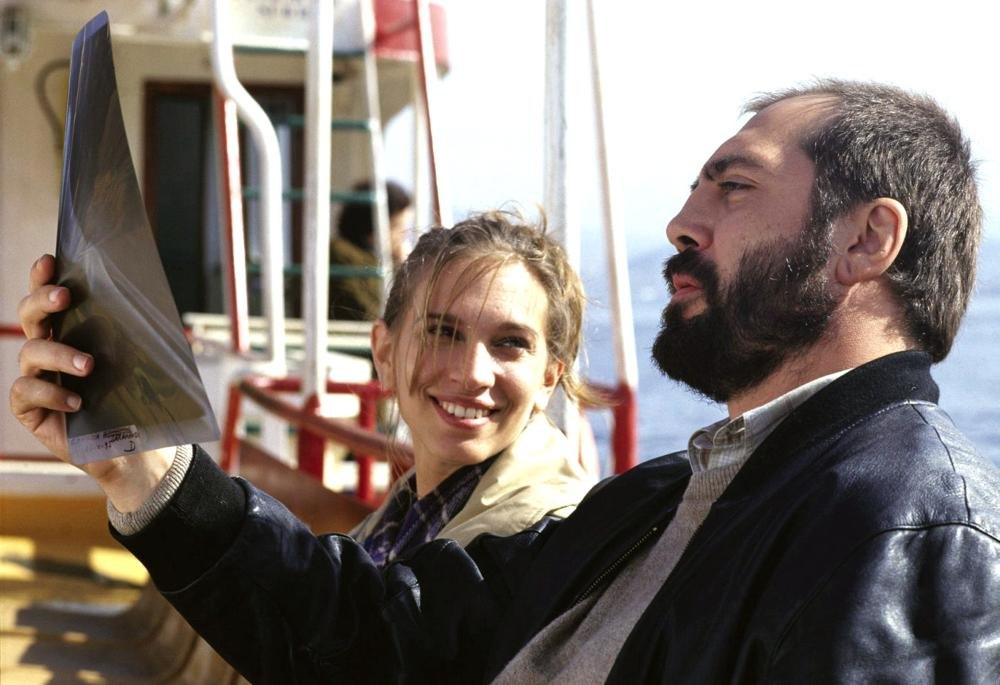 Featuring Javier Bardem in one of the leading roles, 'Mondays in the Sun' is the narrative of a group of six men and their lives after they've lost their jobs all of a sudden. While they were working in a shipyard in Vigo, one fine day, they come to know that the shipyard is getting shut down permanently. They hang out at Rico's – one of the friends who also owned a bar. Leno is busy applying for jobs, Reina has gotten his job as a watchman, Jose relies on her wife's earnings and the remaining two are fantasizers. 'Mondays in the Sun' is always about the laid-back lives without any worries and can be enjoyed with a warm cup of coffee.
Read More: Best Chinese Movies of All Time
19. Open Your Eyes (1997)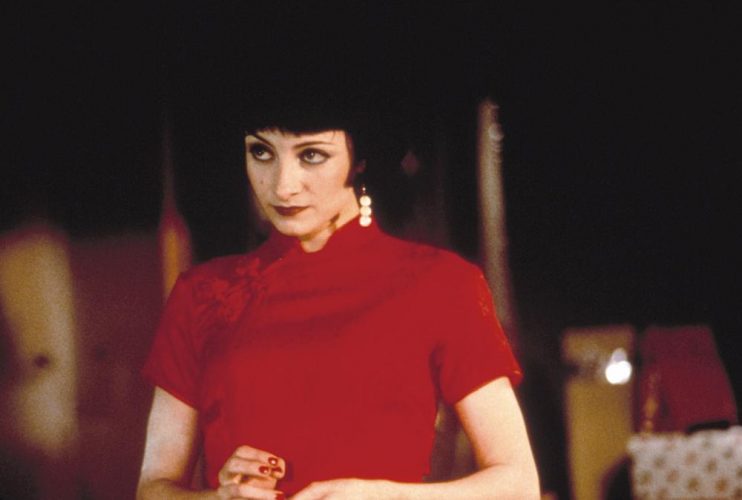 César, a handsome and rich man falls in love with the woman of his dreams but is disfigured in a suicidal car crash by his ex-girlfriend. He wakes up in a mental facility without remembering anything that happened. We follow him through his journey to find the truth. Directed by Alejandro Amenábar, this is actually the film which "Vanilla Sky" is based on. I actually recommend you to watch this one first if you can. Eduardo Noriega is much more believable than Tom Cruise and Penélope Cruz has a more engaging performance. The story is heartbreaking, certainly, a must watch.
Read More: Best Spider Movies of All Time
18. All About My Mother (1999)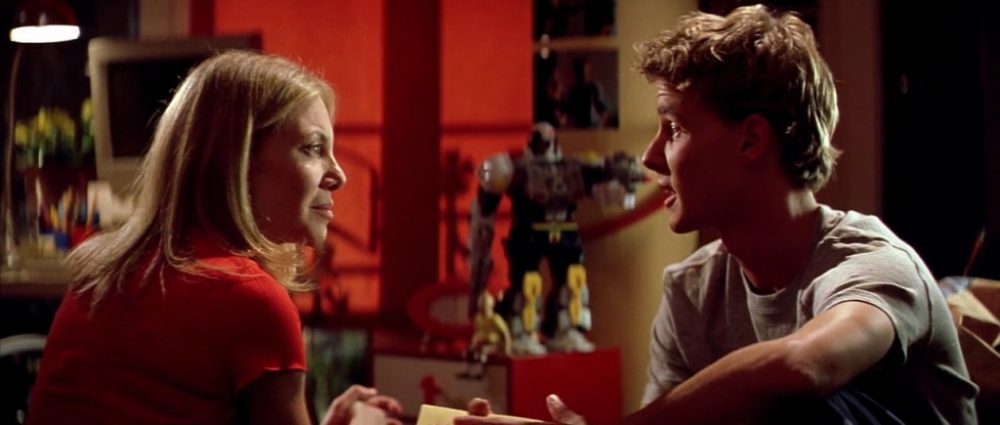 "All About My Mother" won the Oscar for Best Foreign Language film in 1999 and it's one of my favourite Almodóvar films. He manages to always show us a different perspective, making watching a film of his a delight (whatever the subject). His irreverence and passion always come across in every film. This one tells the story of a grieving mother looking for her transvestite ex-husband to inform him about their teenage son's death but involves much more than that. Also, I have to mention that Cecilia Roth and Penelope Cruz have dazzling performances.
Read More: Best Filipino Movies of All Time
17. The Sea Inside (2004)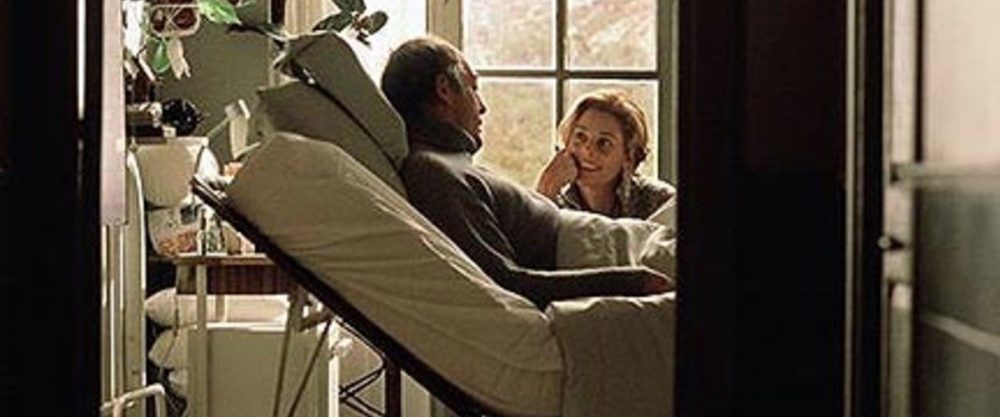 Also a winner of the Oscar for Best Foreign Language film, this is one of those films that should be required watching in every school. It deals with important issues like companionship, euthanasia and its humanity. It's a very difficult issue but that should be talked about more often. Despite its dramatic theme, the film has a message of hope for a better future, even if that future doesn't exist. Javier Bardem makes one of the best performances I have ever seen. He made it feel very real without being extremely emotional. It has the perfect balance which made this film one of the best Spanish films of all time.
Read More: Best Princess Movies of All Time
16. Talk to Her (2002)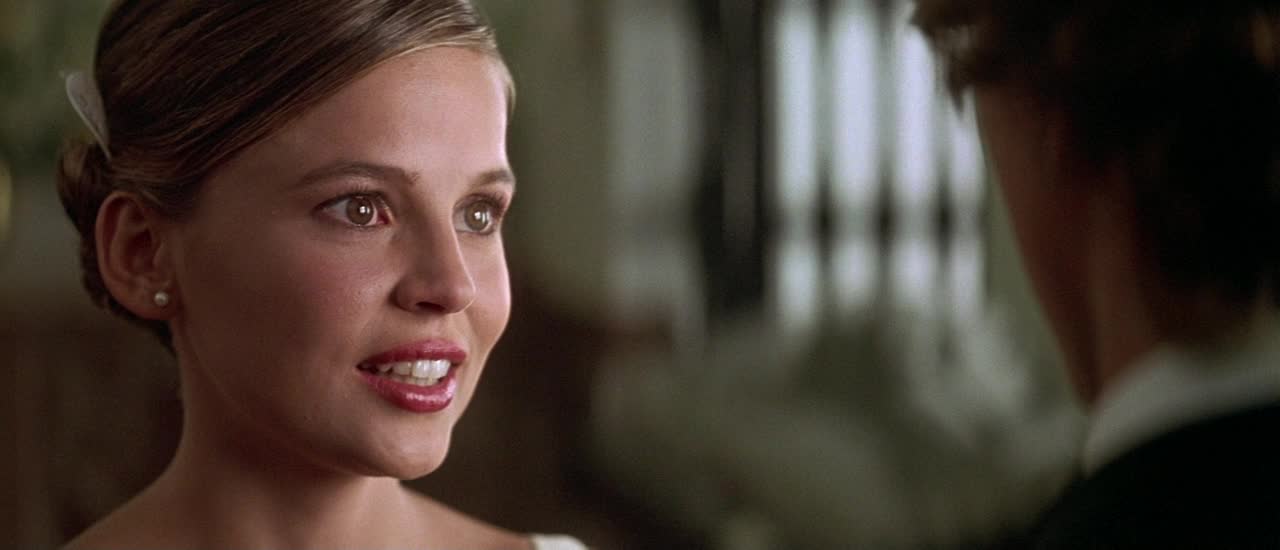 Widely regarded as the best Pedro Almodóvar film, "Talk to Her" follows two men that share an odd friendship while caring for two women who are in a coma after a tragic accident. Exploring themes like loneliness, friendship, desperation, what is love and obsession, Almodóvar creates a magnificent story that makes this one of the best films of 2002. The director is a poet of words and images, it can put any viewer uncomfortable in the blink of an eye. Original and thought-provoking, "Talk to Her" has also amazing performances, especially of Javier Cámara.
Read More: Best Gymnastics Movies of All Time
15. El Espíritu de la Colmena (1973)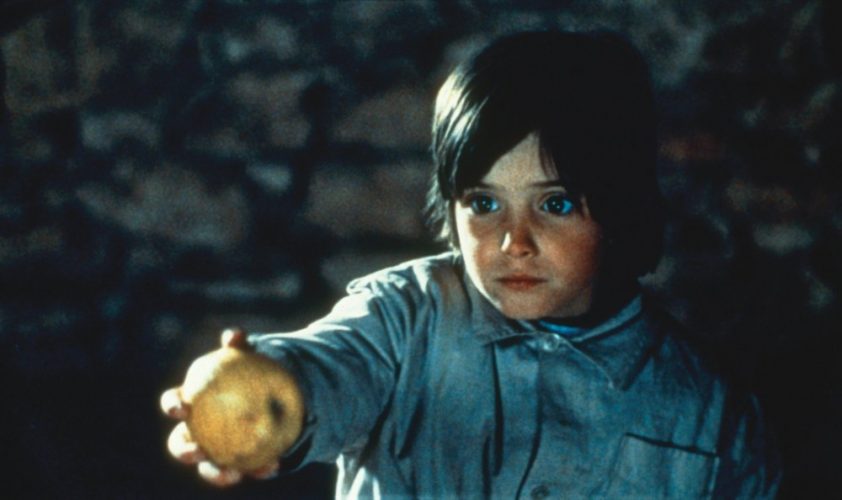 One of the most beautiful movies ever made. Period. The film is the story of a sensitive seven-year-old girl living in a small Spanish village who after watching and being traumatized by the movie Frankenstein (1931), drifts into her own fantasy world. One word: masterpiece.
Read More: Best Baseball Movies of All Time
14. Wild Tales (2014)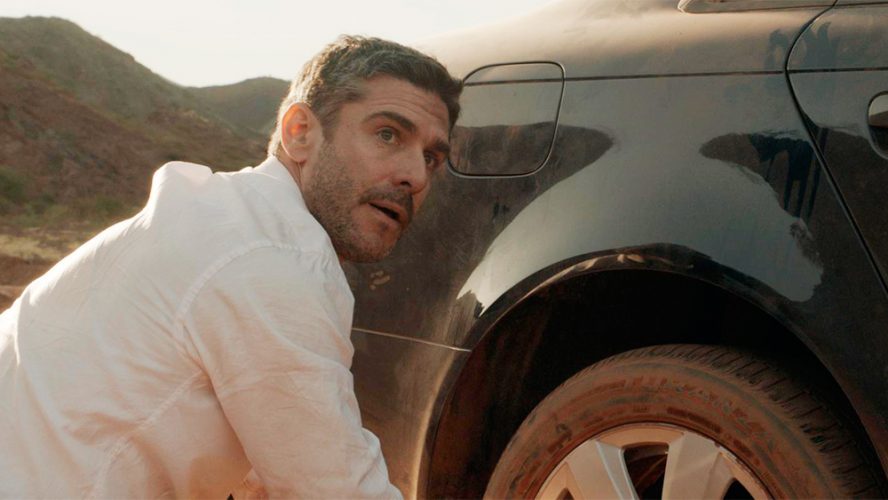 "Wild Tales" or "Relatos Salvajes" is an anthology of short stories inspired by famous TV shows, including "The Twilight Zone", "Tales of the Unexpected" and "Amazing Stories". The six stories portrayed in this film are never boring: all of them are unpredictable and entertaining, covering a wide range of themes and emotions. Besides being one of the most successful films of 2014, it was also an Oscar nominee for Best Foreign Language Film. It's a great introduction to Spanish cinema since it features a handful of actors who are very important in this film industry.
Read More: Best Space Horror Movies of All Time
13. Amores Perros (2000)
The first in a trilogy about death (which includes "21 Grams" and "Babel"), this film focuses on three life stories of three different people who are connected by a horrific car accident. We follow them through their life struggles, constantly trying to deal with death, love and regret. It also shows the relationship between humans and animals, explaining the title. Gael García Bernal, another amazing Spanish actor, has the performance of a lifetime in this one. It's one of Alejandro Iñarritu's most violent and cruel films, but also one of the best masterpieces he created. Besides winning several awards, it was nominated for an Oscar for Best Foreign Language Film.
Read More: Best Fairy Tale Movies of All Time
12. Escuela De Vagabundos (1955)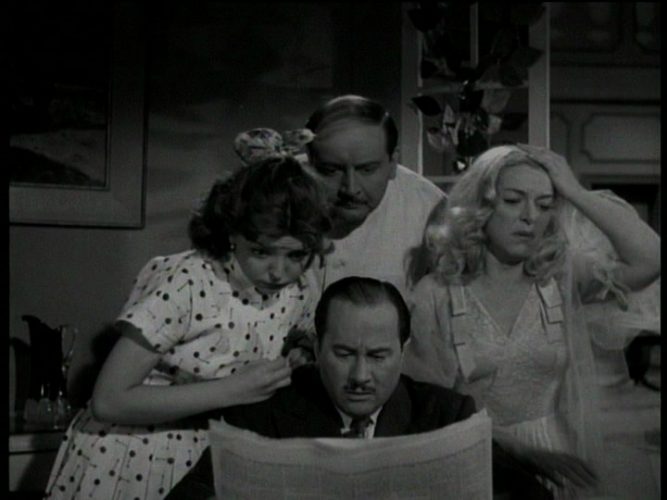 The most priceless of jewels are forever hidden in the commonest of places. This classic masterpiece is a hilarious comedy which involves a famous composer, Alberto, and his subsequent sojourn with the Valverde folk, the most welcoming and appreciative folk you have ever seen, who have a penchant for sheltering vagabond tramps. A heart-warming series of events follow, which eventually establish the good nature of Alberto to the jolly family. Hinging heavily on its stars' comic timing, the film successfully registers itself in our good books with a well-balanced mixture of comedy and soulful drama.
Read More: Best Vikings Movies of All Time
11. The Executioner (1963)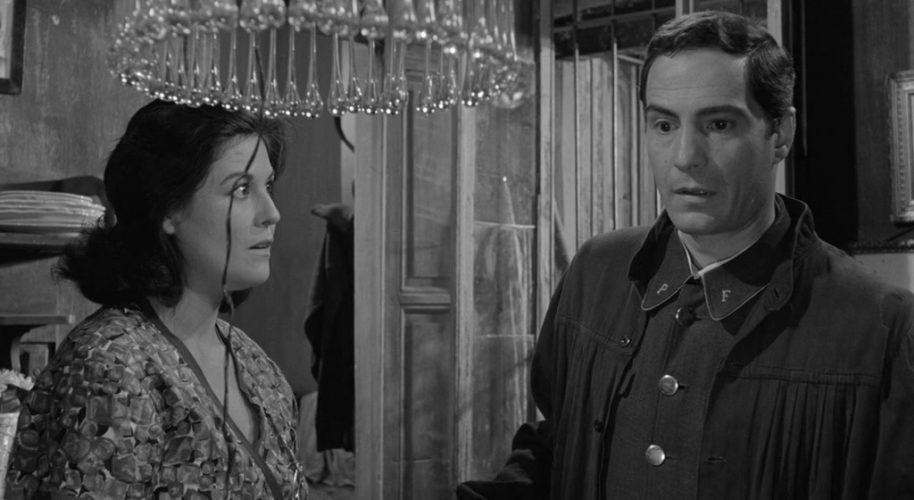 A dark comedy at the outset, 'The Executioner' is set around an ailing executioner Amadeo, who is nearing retirement and no one is ready to take his position as his incumbent. His daughter, Carmen, is not getting married owing to being from an executioner's family which isn't a very respectable profession, or at least was, in the 60's. Enter Jose, a handsome yet muscular hunk who is on his way to being Spain's next best executioner and given his "dark" aspirations, no one wants to marry him either. Jose and Carmen, apparently made for each other, go through a relationship no one could've envisaged. 'The Executioner' is outright hilarious and is often considered a masterpiece and has gained a cult following over the years.
Read More: Best Puzzle Movies of All Time
10. Contratiempo (The Invisible Guest) (2016)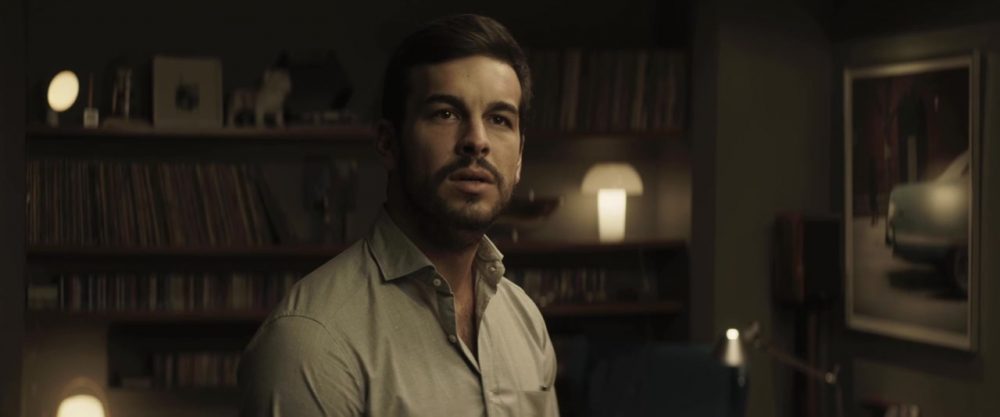 Adrian is a wealthy business magnate who's been accused of a murder and has only a couple of hours to prepare to defend his case and prove himself innocent. Enter Virginia Goodman, a seasoned lawyer who is to help Adrian's case. To everyone's shock, it is revealed that Adrian, who had been arrested from a hotel room with his lover's dead body aside him, was also involved in a horrific car crash in which a man was killed – in suppressing which his now-deceased lover had also a major part to play. 'Contratiempo' is layered deep, with equally complex characters and ambiguous intentions, thus making it one of the most complicated murder-mystery courtroom dramas out there.
Read More: Saddest Movies of All Time
9. The Holy Innocents (1984)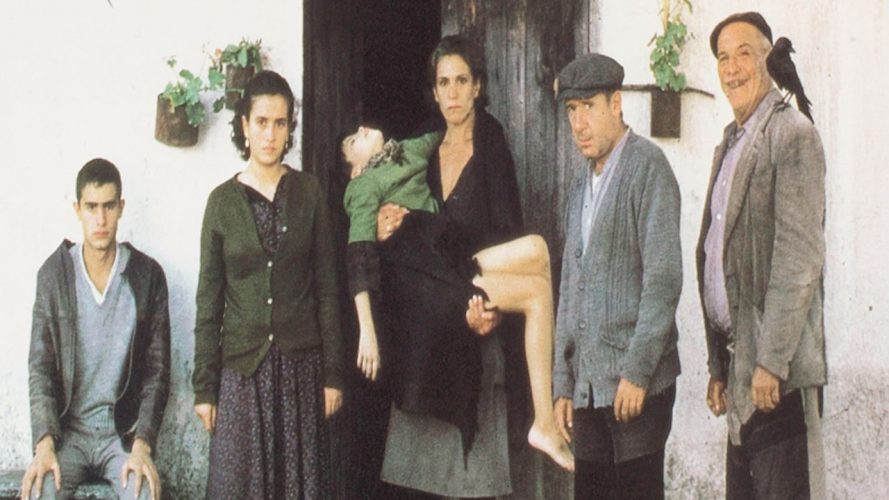 In this film, Mario Camus gives voice to a poor family working for a rich house in the Spanish countryside. Through the use of a series of flashbacks from the perspectives of the mother and father, we soon discover that the servants are not well treated with their living conditions and basic welfare are disregarded.
More than just a movie, this is a moving and mournful reminder of what was happening in the Iberian Peninsula 50 years ago. Camus created a masterpiece like no other on poverty, the gap between the rich and the poor and how the poor are treated. The powerful subject, the amazing acting and the fantastic directorial skills make this a must watch for those who want to get to know Spanish cinema.
Read More: Best Lifetime Movies of All Time
8. The Secret in Their Eyes (2009)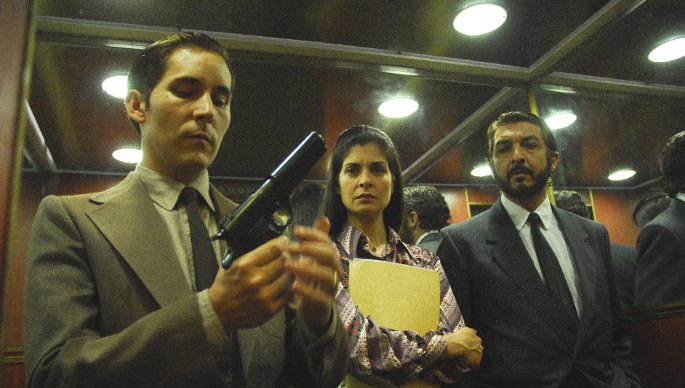 Benjamin Espósito, a retired legal counsellor writes a memoir hoping to find closure for two things that still haunt him decades later: one of his past unresolved homicide cases and his unreciprocated love with his superior. Through a series of flashbacks, the film takes us back 25 years to a rape and murder that affected all involved.
Ricardo Darín is one of the most well-known Spanish actors and he does a brilliant job in this film, portraying Benjamin Espósito. "The Secret in Their Eyes" is the masterpiece of director Juan José Campanella. Besides winning the Oscar for Best Foreign Language Film of the Year, it was a success is several festivals and other award ceremonies.
Read More: Best Alien Horror Movies of All Time
7. Pan's Labyrinth (2006)
Winner of three Oscars, this is a special tale about a young girl and her mother that move with her new stepfather, a ruthless captain of the Spanish army. During the night, she meets a fairy who takes her to an old faun that tells her she's a princess but must prove her royalty by surviving three horrid tasks. Set in Spanish Post-Civil War, Guillermo del Toro created a dark but beautiful story that counts with a mesmerizing score by Javier Navarrete. Young Ivana Baquero, Doug Jones and Sergi Lopez will surprise you immensely with their towering performances.
Read More: Best Country Music Movies of All Time
6. Viridiana (1961)
Viridiana, a young nun about to take her final vows, pays a visit to her uncle at the request of her Mother Superior. Although she tries to maintain her ideals by doing good actions, the people around her despise and take advantage of her intentions to help. This is a strong look against Spanish society, religion and against the human condition itself. "Viridiana" was the first film Buñuel filmed from exile and it won the Palm d' Or at Cannes in 1961. Despite being one of the least surreal films in Luis Bunuel's career, it is a masterpiece in revolutionary cinema, and perhaps the most acidic satire in any of his 1960s work.
Read More: Best Roman Movies of All Time
5. The Exterminating Angel (1962)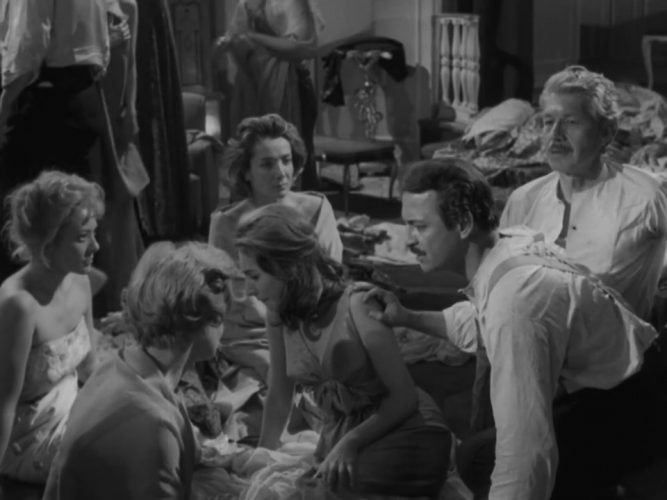 If you are looking for vague fantasy-drama films, this one's for you. Bunuel's imaginative and uncontested masterpiece is widely regarded as one of the greatest films ever made. The sheer attention to detail will render Stanley Kubrick blushing, albeit you won't be able to see as his skeleton might not have any skin. The absolutely unpredictable narrative moves at a cripplingly slow pace, almost making us die with anticipation. It revolves around Senator Edmundo Nobile's posh and lavish evening soiree, which expects heavy crowds as usual. Strangely, as the guests get things in motion, servants start disappearing, which prompts panic and sends them into a state of utter and deep hysteria, as they get entrapped. Will they come together and find a way out? Any more words about it would be a blatant disrespect of Bunuel's ineffable talent and genius.
Read More: Best Bank Robbery Movies of All Time
4. Welcome, Mr Marshall! (1953)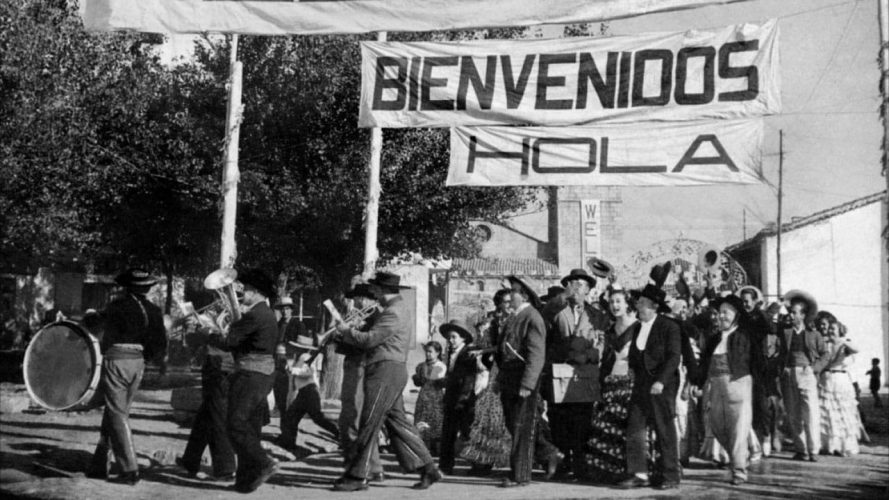 A stereotypical take on the cultures of American and Spain as prevalent in the 50's, 'Welcome, Mr Marshall!' is set in Villar del Rio, a humble town in countryside Spain, the residents of which are gladdened by an upcoming visit of American diplomats. Overwhelmed by the anticipatory visit, the villagers set up a sprawling Andalusian welcome to the visiting diplomats in order to benefit from the ambitious Marshall plan. Many town folks sell their belongings to buy costumes and accessories to impress the Americans. As the d-day arrives, without any ado, the American motorcade whizzes past the town without stopping, thus putting their preparations into cold water. 'Welcome, Mr Marshall!' is both hurtful and at the same time, a lot cliched, but is considered one of the best Spanish movies ever.
Read More: Best Action Movie Series of All Time
3. Placido (1961)
Yet another black comedy on this list, 'Placido' is a satirical take on the sorrows of old age and poverty. A group of elderly ladies plan for a humbler Christmas this time and agree to celebrate along with an old man as the entire town is celebrating it with pomp and fervour – only the wealthy families to be more specific. As Christmas nears, Placido, a near-homeless man whose family lives in a public toilet gets to celebrate Christmas with the old ladies, while his vehicle and his only source of income could be impounded anytime, for he cannot pay any rents or mortgages. 'Placido' is a terrific narrative and its performances have often been compared to those of Charlie Chaplin in his movies.
Read More: Best Disney Movies Ever
2. Macario (1960)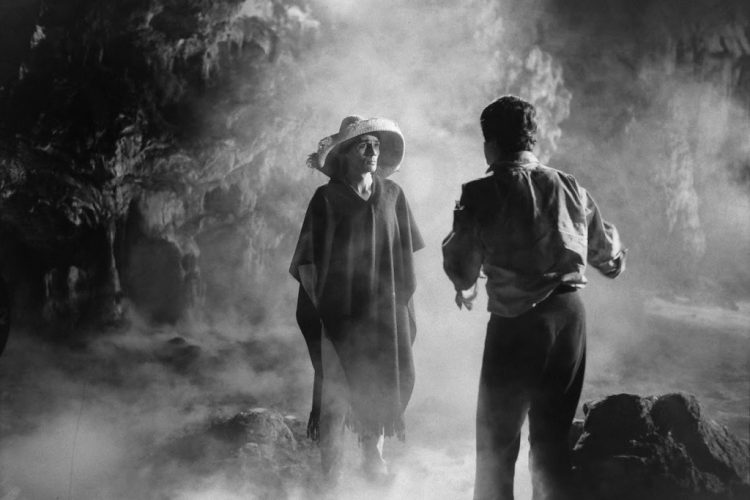 Macario, an impoverished indigenous woodcutter, is visited by three deities, or supernatural powers if you will. Meanwhile, his wife prepares his favourite turkey bird for him. Staving off God and the Devil from having a go at his succulent bird, he offers a substantial part to the third visitor, death, in order to live. Death has its own plans for the poor man. The idea, the execution. The performances. What else do I say?
Read More: Best Hockey Movies of All Time
1. Coco (2017)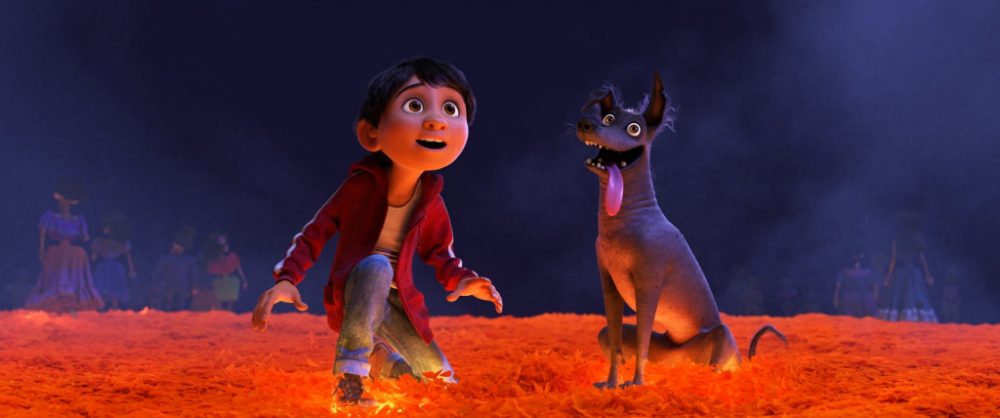 For those who've seen the Spanish version of 'Coco', complete with Spanish lyrics in songs, wouldn't doubt my decision to brand it as the greatest Spanish movie, ever. 'Coco' is the story of Miguel, who gets transported to the Land of the Dead after strumming an ancient guitar belonging to his great great grandfather. Once at the land of the dead, he can come back to life only when he has a blessing. In the land of the dead, he takes help from his great great grandfather and has to set many things straight before he could return to the mortal land, a.k.a. Land of the Living. 'Coco' received critical universal acclaim, mainly in the Spanish-speaking circuits owing to its entirely all-Latino star cast, and was hailed as beautiful, compelling with a layered storytelling. Easily the best Spanish film ever made.
Read More: Best Needle Drops in Movies