Terminal Illness has been more of a movie subject that has far been dramatized than the actual terminal illness there is. For example, what are the odds that two terminal cancer patients, who are also incidentally extremely likable, hang around and go on dinner dates before they fall for each other? Meager, I guess. I'd certainly give it to the imagination and the script-writing of Hollywood's filmmakers that takes away the major chunk of appreciation.
Also, most of the terminal illness stories, in some way or the other, end up being tragic love stories, apart from being book-based or adapted screenplays. Also, no matter what one does, because the movie is about terminal illness, the patient (loving son, or husband, or father, or mother, and so on) dies anyway, despite all the prayers, preachings, and practices. Do they make us cry? Well, most of them don't, probably due to the over-dramatization or the excessive exaggeration of the medical facts (in other words, let's say a drug that doesn't exist at all). Some of them, yes, they definitely do make us cry and empathize with their characters. A few of them, though, stay eternally with us, maybe for years altogether. Here's a list of top terminal illness movies that make us sad and fill us with empathy every time we watch them. Every single time. You can watch some of these best terminal movies on Netflix, Hulu, or Amazon Prime.
17. Love Story (1970)
Based on one of the most widely cherished romantic novels of the same name, 'Love Story' needn't be introduced. The story of Oliver and Jenny jerked many tears back in the day. What's unique about 'Love Story' is the confrontations between Oliver and his parents and the animosity surrounding the relationships, the dialogues, and the poetic conundrums surrounding them, in addition to concealing her illness from Jenny herself initially. A worthy watch in exchange for some tears.
Read More: Best Bullying Movies of All Time
16. My Life Without Me (2003)
You gotta watch this for Sarah Polley. The life (albeit shortened) of a young mother of two, Ann, who's been diagnosed with terminal ovarian cancer, and her going out-of-the-way to conceal her disease and living her life to the fullest is something unworthy of a miss. Ann truly tries and explores herself in physical, psychological, and materialistic ways, seeking the well-deserved yet short-lived happiness she longed for. In a rather '13 Reasons Why' sort of a manner, she records tapes towards the end for her husband and lover, the latter who had fallen for her madly while she was trying to explore her sexuality. I'll let you watch the movie yourself to find out why.
Read More: Best Nun Movies of All Time
15. Bright Star (2009)
A movie that falls into the category of films about intense love, 'Bright Star' is the tale of a renowned poet John Keats, who is diagnosed with tuberculosis in the early 1800s (well, AIDS and cancer were rarely known back then). A skittish girl named Fanny falls for Mr. Keats after the latter starts imparting poetry lessons to the former. Based on a true story (a biography at that), 'Bright Star' invigorates your senses, stuns you, and appears to be set in ahead of its time. Many movies followed suit, and we now do have a bunch of movies with a similar storyline. Also, look out for the irresistible chemistry between Abbie Cornish and Ben Whishaw.
Read More: Best Pregnancy Movies of All Time
14. Now Is Good (2012)
A bucket-list movie summarily, 'Now Is Good' is a teenage drama based on Jenny Downham's novel 'Before I Die.' Tessa Scott (Dakota Fanning), who's been suffering from leukemia, tries to strike off the items on her bucket list with the help of her friend Zoey. At the same time, she falls in love with Adam (Jeremy Irvine), who is also caring for his unwell mother. Though things seem a little out of whack, with comparatively shallow portrayals and unbecoming references, 'Now Is Good' still seems engaging and worthwhile. I'd watch it for Dakota Fanning if nobody else.
Read More: Best Time Loop Movies of All Time
13. Keith (2008)
While the movie doesn't throw things out in the open, 'Keith' mostly is the telltale of unaccomplished love along with endings without a proper closure. 'Keith' also reminds me of David Fincher movies, well sorta, but lesser complicated and intense. Two high-school seniors, Natalie and Keith, rendezvous at one of their classes, wherein Natalie falls for Keith, despite having some speck of doubt about a secret that lies within him. The story progresses with Natalie's quest to find out Keith's secret. Keith's unconvincingly conniving attitude towards telling Natalie about his illness (or rather medication) is followed by him falling for her. Though not an out-and-out terminal illness film, 'Keith' does pack a punch and leaves us guessing.
Read More: Best Hood Movies of All Time
12. Life As A House (2001)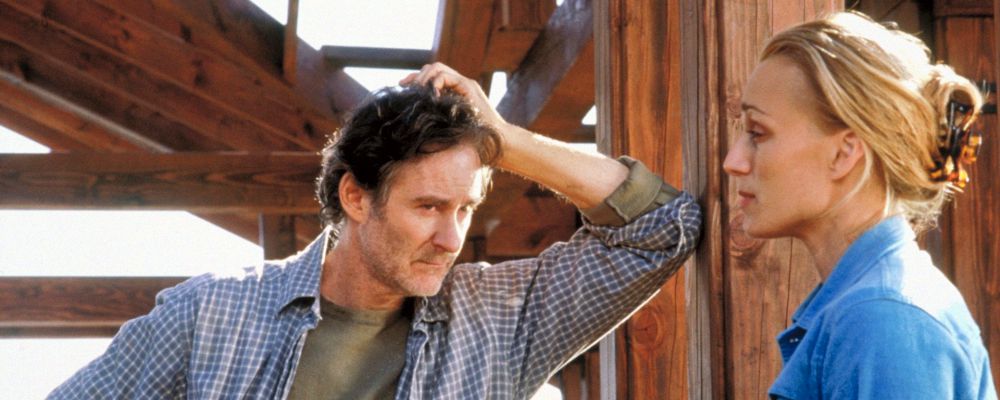 'Life As A House' ups the game a little bit (as in trying to be more tear-jerking by causing empathy). A teenage boy Sam, who's taken refuge at his separated father George's place, refuses to give in to the latter's demands for money in exchange for work. While George tries to hide his terminal sickness throughout, both Sam and George's separated wife Robin start showing their likeness for George, but all in vain. Sam's transformation from a drug monger to accomplishing his father's dream of building the dream house is what the movie's all about. 'Life As A House' ends with Sam donating the constructed house to one of his grandparents' homeless victims of oppression, post his father's death.
Read More: Best Robot Movies of All Time
11. A Monster Calls (2016)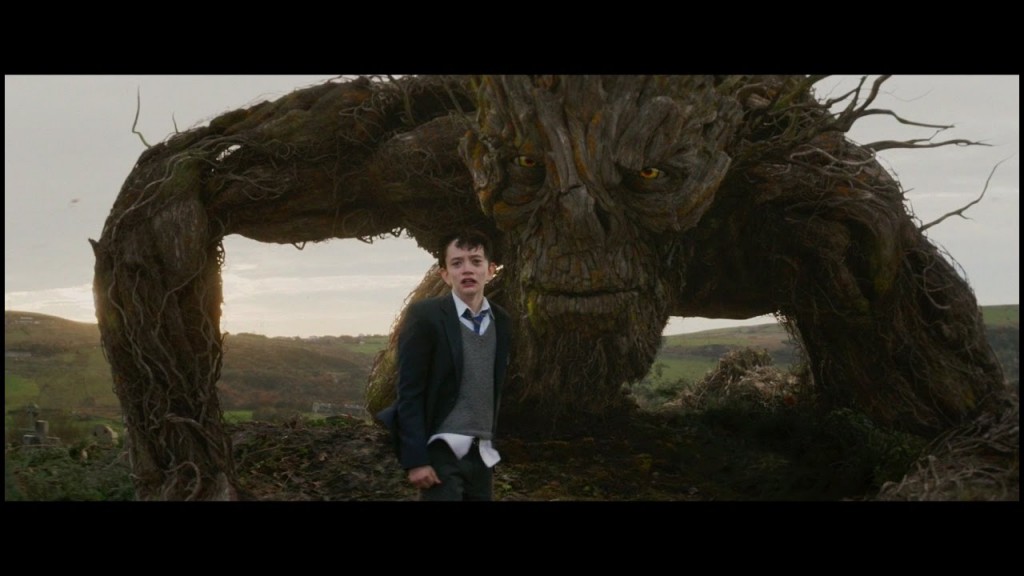 Perhaps the only fantasy genre movie from the list, 'A Monster Calls' revolves around a kid named Conor who's facing the fear of letting go of his ailing mother who has cancer. He confronts a Yew tree which comes alive at 12:07 AM every day to tell him three stories of truth, the fourth being Conor's that is yet to be told. 'A Monster Calls' is the story of Conor's dilemma to let go of his mother to ease her pain, despite having to face the sorrow of losing her forever. We cry alongside Conor and long for his mother's love in this tear-jerking fantasy drama.
Read More: Best Rainy Days Movies of All Time
10. Sweet November (2001)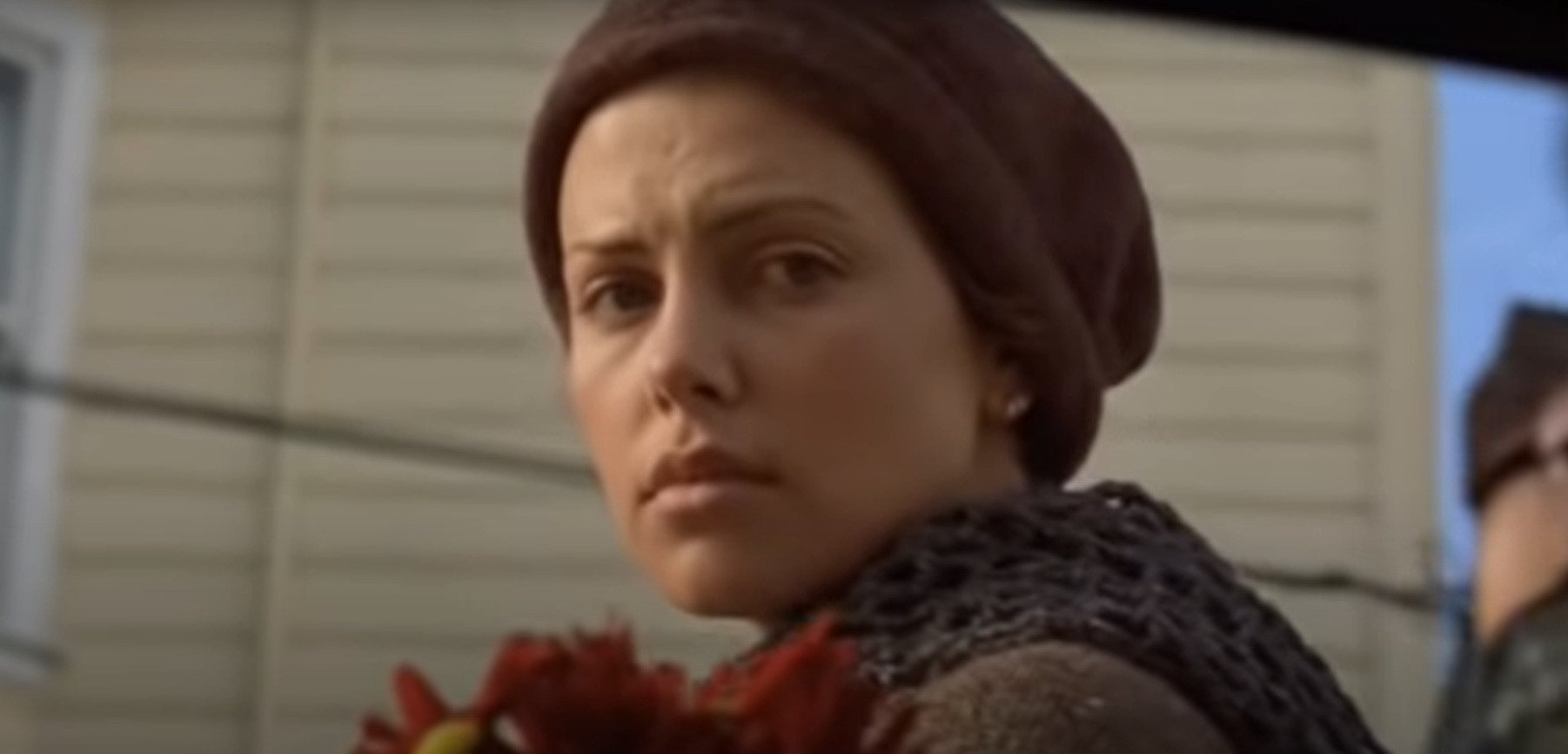 Perhaps the only worthwhile romantic movie of Keanu Reeves as Nelson, 'Sweet November' is a self-infliction of love and hurt by Sara (Charlize Theron). Often referred to as Sara's 'November,' Nelson encounters Sara and falls for her, soon after losing his job. As Sara already knows her fate, she asks Nelson to leave on a happy note towards the end, rather than becoming a witness to her tragic demise. Nelson remembers all his November days by putting them on in a calendar until Sara leaves for her family home. 'Sweet November' is the same age-old romantic wine in a newer bottle but a lot sexier and charming than your regular romantic grim-ending flicks.
Read More: Best Religious Cult Movies of All Time
9. My Sister's Keeper (2009)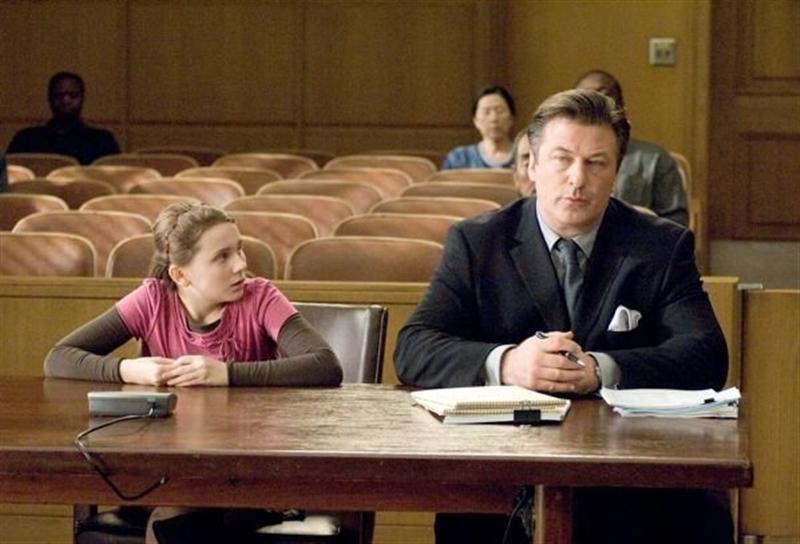 The face of many terminal illness movies that features Cameron Diaz in a relatively serious role, if you will, 'My Sister's Keeper' revolves primarily around Anna Fitzgerald (Abigail Breslin), who was born as a test-tube baby, based on the genetic makeup of her older sister Kate who has leukemia. The purpose for which Anna was brought to this world is harrowing enough – to donate her organs, bone marrow etc. to her sister Kate, or rather, play a mule. Anna soon realizes the ploy underneath when Kate goes into renal failure. Marring her own dreams at the cost of keeping her ailing sister alive, 'My Sister's Keeper' is Anna's ordeal through courtroom hearings and frigid relationships. After 'Little Miss Sunshine,' this is one of the most noteworthy efforts of Abigail Breslin to date.
Read More: Best Nuclear War Movies of All Time
8. Me and Earl and the Dying Girl (2015)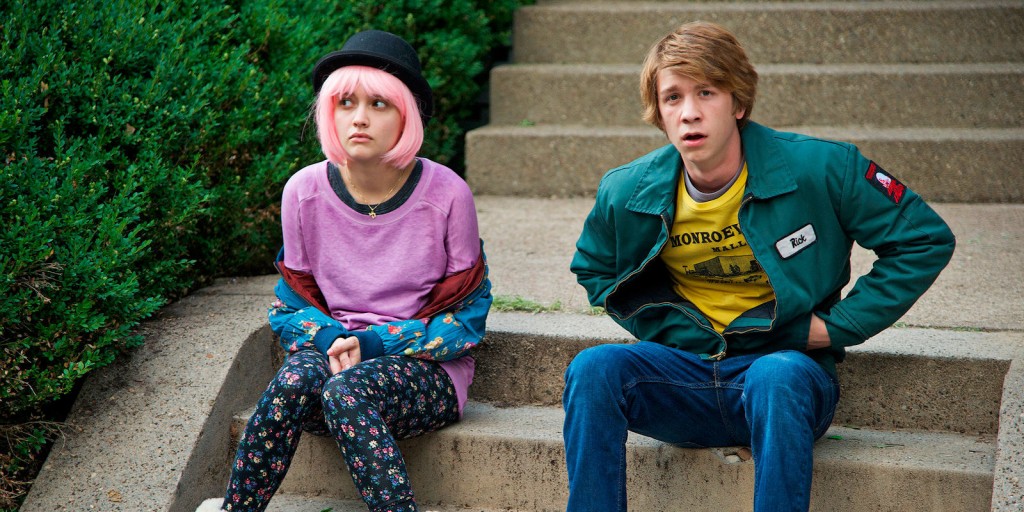 After TFIOS popularised terminal cancer romance movies to a large extent, we witnessed 'Me and Earl and the Dying Girl.' A touching movie on teenage adorations and the ensuing pain, 'Me and Earl and the Dying Girl' is all about three friends – Greg, Earl, and Rachel (Rachel, who's been diagnosed with cancer). While Greg and Earl work together to make short films, with Greg continuing his high school at the same time, Rachel's leukemia worsens by the day. Distressed by a forced-upon friendship with Rachel, Greg (and eventually Earl) end up making a short film about Rachel herself, with the latter on her deathbed. And also Greg's realization that Rachel cared for him all the while, whereas he never did as much, the movie is all about Greg's time spent with Earl and Rachel, shown from a first person's viewpoint.
Read More: Best Movies About Alcoholism of All Time
7. Me Before You (2016)
Another frequently sought-after title on terminal illness, 'Me Before You,' was a surprise hit in many parts of the world. If you love the British accent and Emilia Clarke, this one's certainly for you. An upbeat and lively Louisa Clark is hired as a caretaker for a paralyzed scion and former banker Will Traynor by the latter's mother. As you can see that more than half of the cast has been picked up directly from 'Game of Thrones,' their performances are certainly as opposed to the cliches we've formed over the years. As Louisa and Will proceed from an employer-employee relationship to dating together, Will certainly knows his fate and encourages Louisa to live up to her fullest potential and fulfill her dreams. Though the movie ends on a sad note and Will's destiny is against Louisa's desire, the charm and the chemistry between Will and Louisa take away the prize. Way to go, Emilia Clarke!
Read More: Best Haunted House Movies of All Time
6. A Walk To Remember (2002)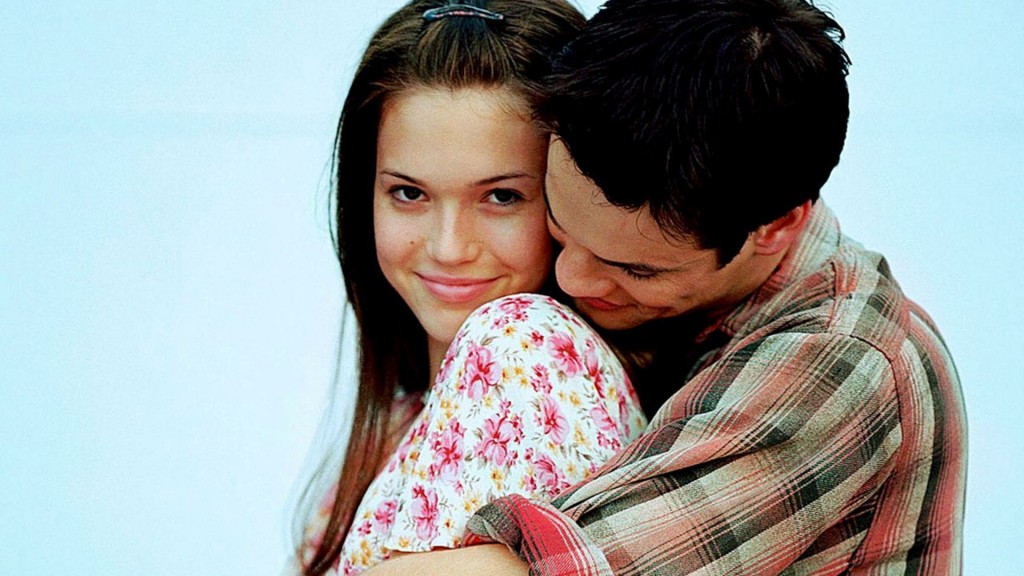 A movie that garnered buckets of tears back in the day and inspired millions of awes can seldom be forgotten. When a defiant and outgoing Landon falls for an introvert and humble Jamie, we all guessed as to what would be the end – one of them dies, right? And so it happened. As the story progresses and Landon learns of Jamie's leukemia, he sets himself right on a quest to make it up to her at all costs. A couple of Jamie's desires are brought to life, relationships are mended, and trusts are restored as Jamie embarks upon her final journey. 'A Walk To Remember' is an unforgettable classic that set the path for many other similar path-breaking movies. Watch it for the tiny, worthwhile moments of affection between Jamie and Landon, for you may see none hereafter.
Read More: Best Adolf Hitler Movies of All Time
5. P.S. I Love You (2007)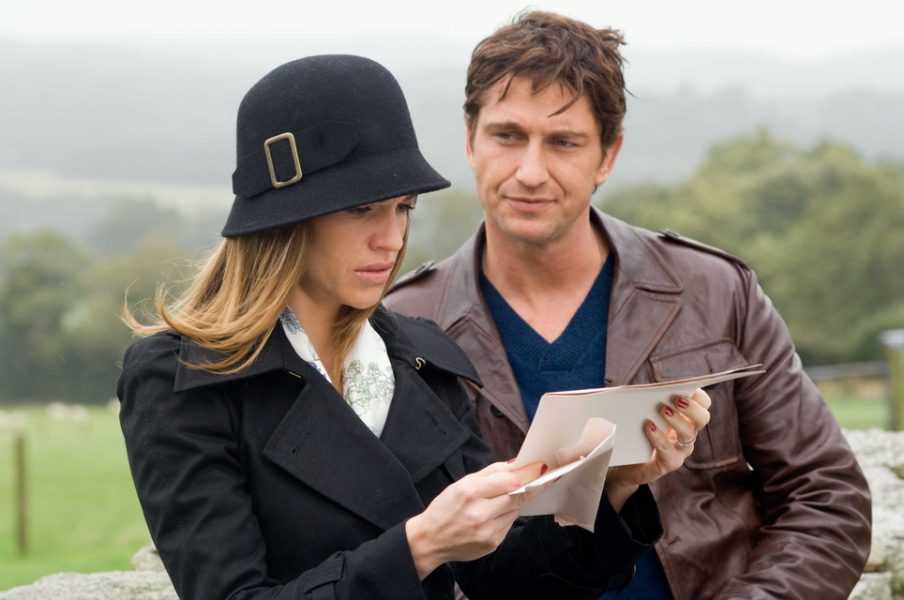 A movie based on Cecilia Ahern's book of the same name, 'P.S. I Love You' may not be liked by many but has slowly gained a cult following for itself. 'P.S. I Love You' is a very thoughtful venture on never-ending hope, even after death and that every moment, despite however stricken, holds a lot within itself. Holly and Gerry, a married couple, except for some occasional nuances, are in love with each other. Post Gerry's untimely death due to a brain tumor, Holly is left with an undirected life, when she receives a letter sent by Gerry as a token of inspiration, ending with "I Love You."
Moving on, Holly receives many such letters, which Gerry had arranged to be delivered to her prior to his demise. Towards the end, having accomplished something, after all, Holly realizes it was her mother with whom Gerry has had this arrangement. Leaving aside the practicalities of the story or the possibilities therein, 'P.S. I Love You' is filled with love and hope, something that's rare in its true form.
Read More: Best Cheerleading Movies of All Time
4. Philadelphia (1993)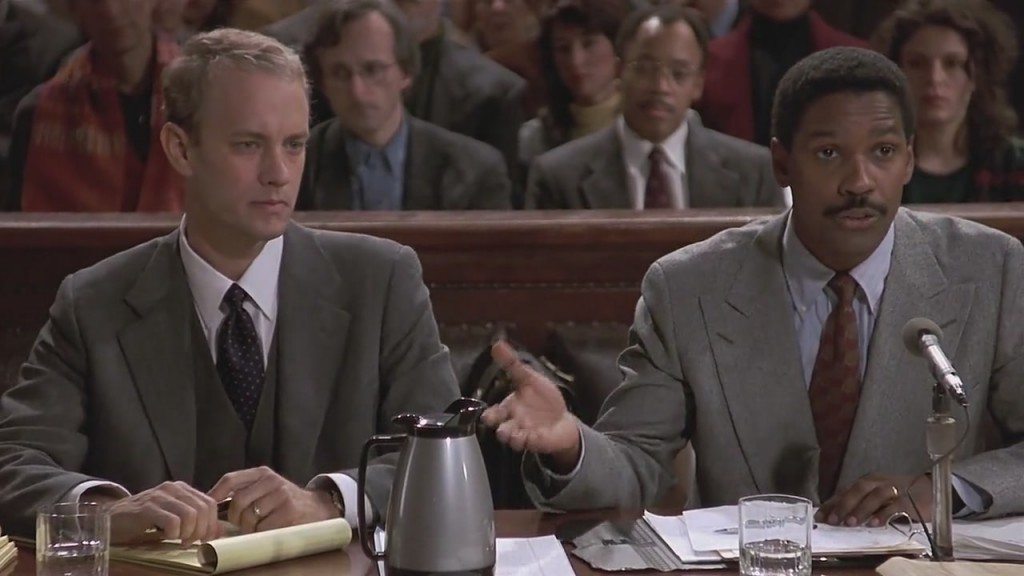 'Philadelphia' won Tom Hanks an Academy Award for his portrayal of an AIDS victim, Andrew Beckett, and became one of the movies to screen AIDS and homophobia-related issues for the first time. Being a lawyer who is forced to fight his own case following his eviction from his law firm, Beckett fears he's been evicted due to his medical condition, which he's been hiding so far. While Beckett collapses during his trial and is hospitalized, he succeeds in winning his case and seeking punitive damages. Towards the end, Beckett turns all the people around him who were previously homophobic and patho-phobic, and that was indeed the intended victory behind his portrayal. Tom Hanks sure gives one of the most stellar performances of his career, and we couldn't resist our tears every time he's in the frame.
Read More: Best Airplane Hijack Movies of All Time
3. The Bucket List (2007)
Not a die-hard Jack Nicholson fan, but this one really caught my eye. 'The Bucket List' features Jack Nicholson and Morgan Freeman as Edward and Carter, respectively, both are terminally ill with cancer, and Carter has a laundry list of tasks to accomplish before he kicks the bucket. Given Edward's billionaire status, he offers all the financial assistance to accomplish everything in Carter's Bucket List, which soon becomes Edward's too. For the succeeding three months, they go places in order to check everything off the list, from visiting Mt. Everest and Taj Mahal to Skydiving. The movie ends with Carter dying first and Edward getting to unite with his daughter and living until a ripe age. 'The Bucket List' focuses on one simple thing throughout – to bring closure, rather than wandering off, and that's what makes it very special.
Read More: Best DreamWorks Movies of All Time
2. The Fountain (2006)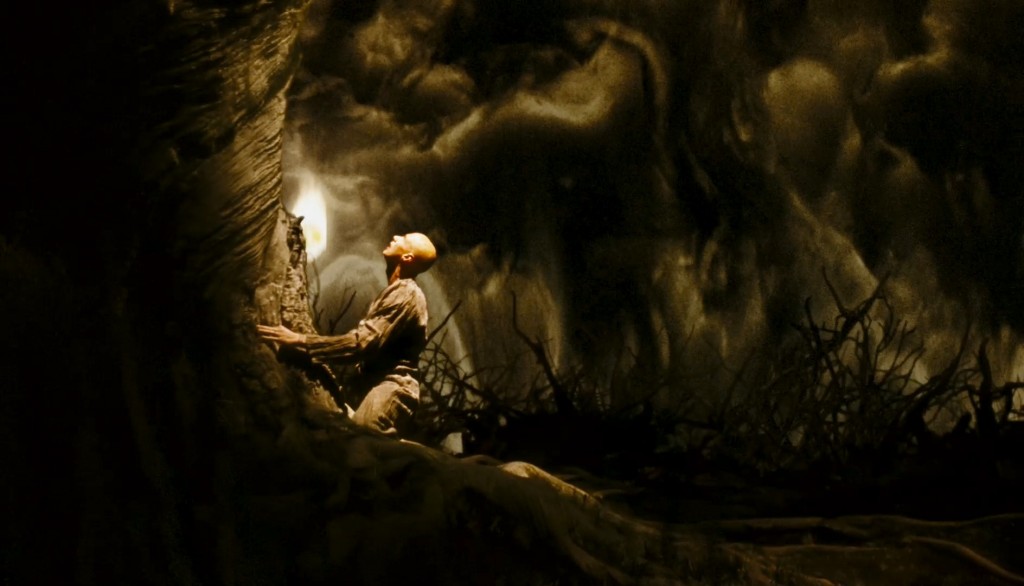 Another cult film and a Darren Aronofsky's brainchild, 'The Fountain' spans across three different timelines – the past, comprising a 16th-century conquistador Tomas looking for a tree of life for his dying queen and love Isabella, the present, comprising a doctor Tom who's tending to his ailing wife Izzi and trying to find a cure for her and the future, comprising a deep space lone traveler Tommy who's carrying himself inside a sphere of life along with a tree Izzi. In all three timelines, Tomas/Tom/Tommy ends up losing his love before getting to the cure. The movie certainly is a sad rendition of how life's unfair and why one can't simply have a prolonged life at the cost of losing their loved ones. With a lot of subtle references and non-chronological timelines, 'The Fountain' truly resonates Darren Aronofsky's filmmaking in every frame.
Read More: Best Sci-Fi Horror Movies of All Time
1. The Fault in Our Stars (2014)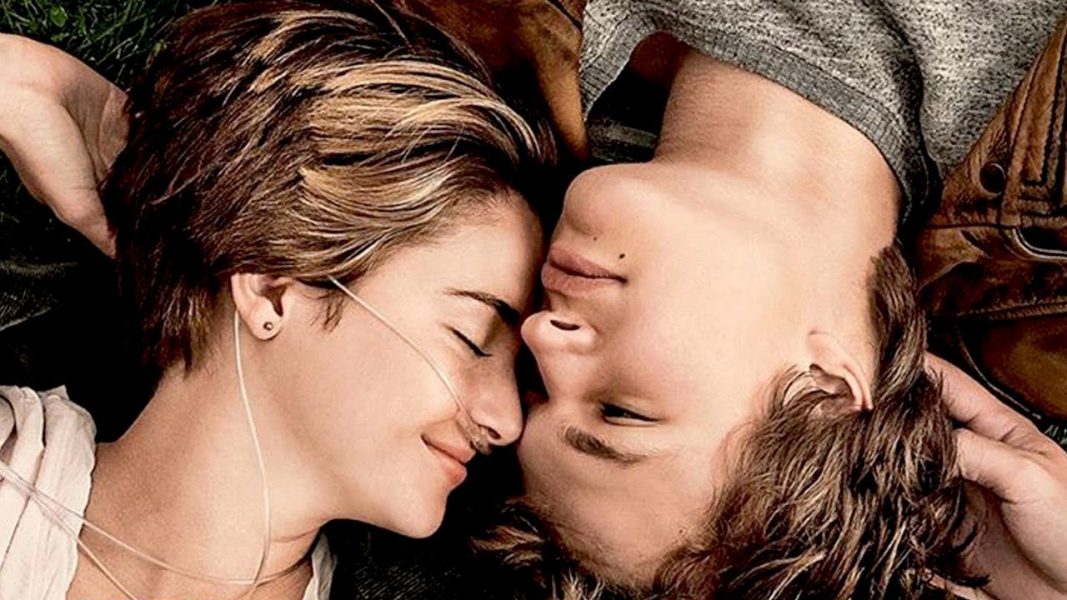 Finally, the movie that's at the zenith of all terminal illness flicks, paired with its commercial success and adapted screenplay, TFIOS did manage to impress us all. The story of two teenagers, Hazel Grace and Augustus Waters, who've been diagnosed with terminal cancer (different kinds though), falling in love and separated by death did make us sympathize with them and feel their love and pain. And the part where Hazel cries upon Gus' death is where tears can't be held back, even by the most nonchalant of a person. TFIOS' story was also strikingly similar to its novel of the same name, something that's less common, and consisted of some of the best songs of the year, thanks to multiple performing artists, including Ed Sheeran and Charlie XCX. If you haven't cried lately, this could probably get you started.
Read More: Best Black Comedy Movies of All Time