Too much of alcohol may not be good for health but it is definitely great for cinema. Alcoholics receive more audience attention than any other ordinary character. It feels like alcoholism adds layers to the character and gives a dark edge to the story. Sometimes, we hate such characters while in other instances, we pity them. Either way, they bag a lot of attention. Alcohol seems to be such films' medicine. It is yet unclear the extent to which actors can go to be an ideal alcoholic on the screen. Actors often get tipsy trying to get into the skin of these alcoholic characters.
Although there have been several great performances wherein actors have played alcoholic characters, it still is a big challenge for any talented actor. While drinking actual alcohol is an easy way to do it, it's not the most correct one. Alcoholism has been mostly used to add layers to the characters and develop them thoroughly. There are very few films which genuinely try to explore the various facets of alcoholism. With all that said, here is the list of top movies that deal with alcoholics and alcoholism. You can watch some of these best movies about alcoholism on Netflix, Hulu, or Amazon Prime.
12. Barfly (1987)
'Barfly' shows the drunkard alter-ego of the famous poet/author Charles Bukowski. It doesn't give the exact insight into the life of the author but does explain in general how life tends to go south for them. The film perfectly uses the subject of alcoholism to its advantage while Mickey Rourke gives a highly appreciable performance as the drunkard.
Read More: Best Teacher-Student Relationship Movies of All Time
11. Scent of a Woman (1992)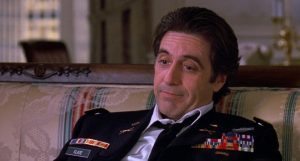 A prep school student becomes the caretaker of a blind retired army man named Slade. Slade is a reckless alcoholic and this nature of his continuously troubles the student but they eventually develop a bond. The film gives a general idea of how a retired army man's life loses purpose and he drowns himself in alcohol for this reason. The film received multiple accolades with Al Pacino bagging the Best Actor Oscar for his portrayal of the blind lieutenant colonel.
Read More: Best Chick Flicks of All Time
10. Dev.D (2009)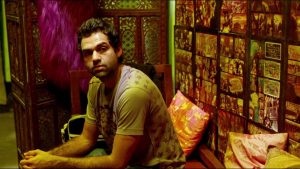 Anurag Kashyap is known to produce some really dark stuff and 'Dev.D' is a prime example of that. It is a modern-day realistic version of 'Devdas'. Abhay Deol dons the role of an alcoholic who's depressed after his breakup. Kashyap's excellent direction and crisp screenplay are almost faultless, with the soundtrack elevating the experience to a whole different level. The film must be seen by not just lovers but the entire youth population of India.
Read More: Best Female Revenge Movies of All Time
9. Drunken Master (1978)

'Drunken Master' is unlike all the other entries on this list for it doesn't show alcoholism in a bad light. It tells the story of a young and mischievous Wong Fei-hung (played by Jackie Chan), who always tends to get in trouble. Then, Beggar so (the Drunken Master) comes along and teaches him Drunken Boxing. The action sequences are hilarious and cool at the same time. A laugh-ride for every Jackie Chan fan!
Read More: Best Movie Detectives of All Time
8. Leaving Las Vegas (1995)
Nicolas Cage hasn't had a really successful career as an actor but this film displays his true potential. Portraying an alcoholic Hollywood screenwriter in the lucrative city of Las Vegas, he simply owns the role. In this heart-touching tale, he and Elisabeth Shue share a very emotional chemistry and we can't help but feel empathetic for them. The film received numerous accolades and widespread praise from critics.
Read More: Movies That Are Way Better Than the Books They Are Based on
7. Pollock (2000)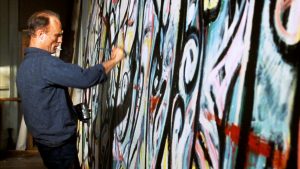 Biopics on alcoholics are both rare and interesting. That is why when you come across a film like 'Pollock', which reflects the pain and suffering of an alcoholic painter, you preserve it. Starring Ed Harris in the titular role, this film explores the life of a painter and his early struggles to become successful. While Marcia Gay Harden won the Academy for Best Supporting Actress in the film, I truly feel that it was Harris' performance that made the film so appreciable.
Read More: Best Sci-Fi Movie Franchises of All Time
6. Devdas (2002)
As always, whenever you mention 'Devdas', you face a dilemma over which one of the films to mention. But I choose this one because here, Shah Rukh Khan's performance is so raw that you can't help feeling sad about his character's fate. Madhuri Dixit not only impresses with her elegance and dance moves but also her strong acting skills. This is one film where most of the characters are at loss and hence, great pain emerges from it.
Read More: Best Slapstick Comedy Movies of All Time
5. When a Man Loves a Woman (1994)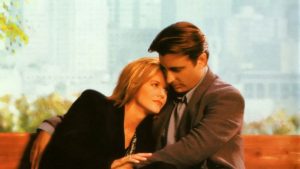 Everyone knows Andy Garcia as Terry Benedict from 'Ocean's Eleven' but this film has him in a completely different role. He portrays the loving husband of an alcoholic wife, Alice Green (played by Meg Ryan), who is reckless and doesn't care about anything when she's drunk. The film makes an honest attempt to show the ill-effects of alcoholism on one's family life and credit goes to Meg Ryan for making the film what it is. It shows that when a man loves a woman, they can deal with all the problems in the world.
Read More: Best Disney Movies Ever
4. Ironweed (1987)
An immediate reason for affinity towards this film is the pairing of Meryl Streep and Jack Nicholson, two of the most acclaimed actors in Hollywood history. And then, all this is packaged along with a great story to put up a really entertaining film. Nicholson plays a washed-up baseball player who has just lost his son and finds solace in her lover/drinking companion.
Read More: Best Movies Ahead of Their Time
3. Days of Wine and Roses (1962)
Way back into the era of black-and-white released a film which showed the plight of two alcoholics in a time when alcoholism wasn't such a huge issue. 'Days of Wine and Roses' has its strength in its wonderful screenplay, which, accompanied by the performances of the two leads, makes it a must-watch. It also gives us confidence on how it is possible to let go of an evil like alcoholism. The ending is the best part of the film as it makes us cry through the alcoholics' separation but simultaneously gives us hope of their reconciliation in the future.
Read More: Best Needle Drops in Movies
2. The Spectacular Now (2013)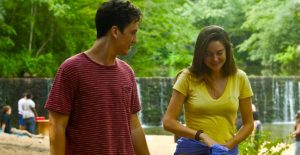 Director James Ponsoldt shows his extensive understanding of the subject of alcoholism in this novel adaptation. 'The Spectacular Now' highlights the adverse effects of alcohol on teenagers, but it mostly focuses on the romance between a high school alcoholic and his shy, reserved girlfriend. Miles Teller is at his savvy best as the party animal while Shailene Woodley plays the shy girl with rather ease. It is one of those teenage romantic dramas you can't miss out.
Read More: Best Dance Movies of All Time
1. Smashed (2012)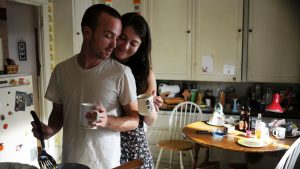 'Smashed' is a beautiful romantic film coated with the issue of alcoholism. James Ponsoldt again delivers a very enriching film although this time, he consciously focuses on alcoholism and the attempts of a couple to get sober. Mary Elizabeth Winstead gives a career-best performance as the wife who chooses to mend her ways and get rid of alcohol. What we see is the dark reality of how alcoholism destroys the personal as well as social life of a person. A well-wrapped lesson for all those alcoholics who are trying to go sober.
Read More: Famous Improvised Movies Scenes