This is an odd topic, but funnily enough, cinema hasn't been much of a stranger to it. The 'teacher-student' romantic relationship is a good base for a plot because with it comes an obvious sense of tension, secrecy, and awkwardness. The emotions are all there with a good chance to develop characters as the relationship further grows. However, not exploiting this in a smart way can lead to problems, often caused by audience reactions. The films in the list below have covered this plot line in interesting and/or innovative methods, which have helped them secure a connection with the audience, all the while taking a chance that has every possibility to misfire.
15. A Teacher (2013)

Directed by Hannah Fidell, 'A Teacher' stars Lindsay Burdge, Will Brittain, Jennifer Prediger, and Chris Doubek. In it, we come across an affair between English teacher Diana Watts and her student Eric Tull. This affair, on her part, is the outcome of her trying to look for a way to vent out the vexation that itself is a result of her issues with her mom. However, while juggling between maintaining her reputation and obsessing over Eric, she begins to unravel, fearing what would happen if the relationship is exposed. To know what eventually happens, you can stream the movie here.
14. Dirty Teacher (2013)

Starring Josie Davis, Kelcie Stranahan, Cameron Deane Stewart, and Marc Raducci, 'Dirty Teacher' is a thriller movie directed by Doug Campbell. It tells the story of Jamie Hall, a high school senior whose boyfriend ends up dead after being apparently hit by a car. The catch? He was cheating on Jamie with their teacher, Ms. Molly Matson, who was clearly desperate for him. So when evidence points toward Jamie, she decides to tap into Matson in her pursuit of the truth about how her boyfriend died and who killed him. Did Matson commit the crime? To find out, you can stream the movie here.
13. Bloomington (2010)

Starring Allison McAtee, Sarah Stouffer, Ray Zupp, and Katherine Ann McGregor, this movie is a coming-of-age drama directed by Fernanda Cardoso. It tells the story of 19-year-old Jackie Kirk, who is a former child actress who starts attending college to get away from the limelight. However, there, she gets romantically involved with womanizer Catherine Stark. Unfortunately, as it is in 'A Teacher,' here, too, we see the risk of being exposed taking its toll on the relationship. Things get even more complicated when Jackie gets a call for a new show. Will she leave? Will Catherine be open about their love? To know, you may stream 'Bloomington' right here.
12. Loving Annabelle (2006)

Directed by Katherine Brooks, 'Loving Annabelle' stars Diane Gaidry, Erin Kelly, Gustine Fudickar, and Michelle Horn. A romantic drama, 'Loving Annabelle' tells the story of 17-year-old Annabelle Tillman, who joins a Catholic boarding school. This is her third school after being expelled from the first two due to bad behavior. Here, her teacher, Simone Bradley, grows fond of her despite her unruly mannerisms and the feeling is reciprocated by Annabelle, who falls for Simone's sensitive and understanding nature. But what they have is no less than a sin in their environment. Will this stop them from loving each other? Do they know of the possible consequences? You can stream the movie here and find out.
11. Lolita (1997)

Directed by Adrian Lyne, 'Lolita' is a dark drama based on the 1955 novel of the same name by Vladimir Nabokov. Starring Jeremy Irons, Dominique Swain, and Melanie Griffith, it tells the story of Humbert Humbert, a middle-aged professor who has not been able to come out of his obsession with teenage girls. So when he finds himself attracted to 14-year-old Lolita, he goes to the extent of wooing and marrying her mother, Charlotte, to be close to her. He successfully pursues his sexual passion for Lolita after the death of Charlotte, but for how long? Lolita is growing up, and so are her dreams, aspirations, and urge for independence. Then, during a cross-country road trip, a love-propelled rival of Humbert turns up. What will happen now? To know, you can check the film right here.
10. Elegy (2008)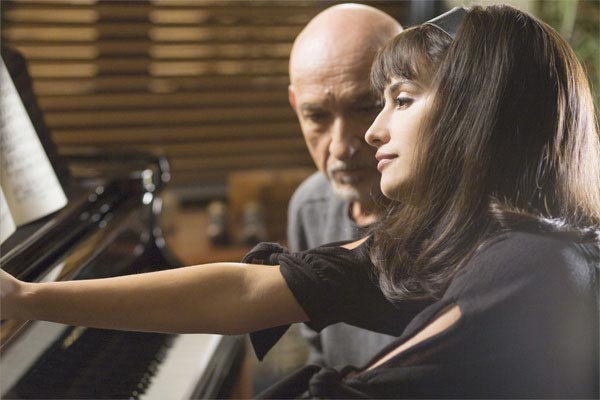 'Elegy' is an erotic drama, with Ben Kingsley's character posing as the teacher in this relationship – an expat Brit who also happens to be a writer – and it chronicles his relationship with a seemingly well-mannered and obedient student of his, played by Penelope Cruz. Being rather ruthless with the way he treats women, the professor is surprised to find himself falling in love with this girl, all the while developing sexual feelings like never before. 'Elegy' has some great performances from both the main stars, and its story is gripping, to say the least. Though flawed in direction and screenplay, the film manages to find its way near the end, leading to a touching and heartbreaking finale. You can watch it here.
Read More: Saddest Movies of All Time
9. Half Nelson (2006)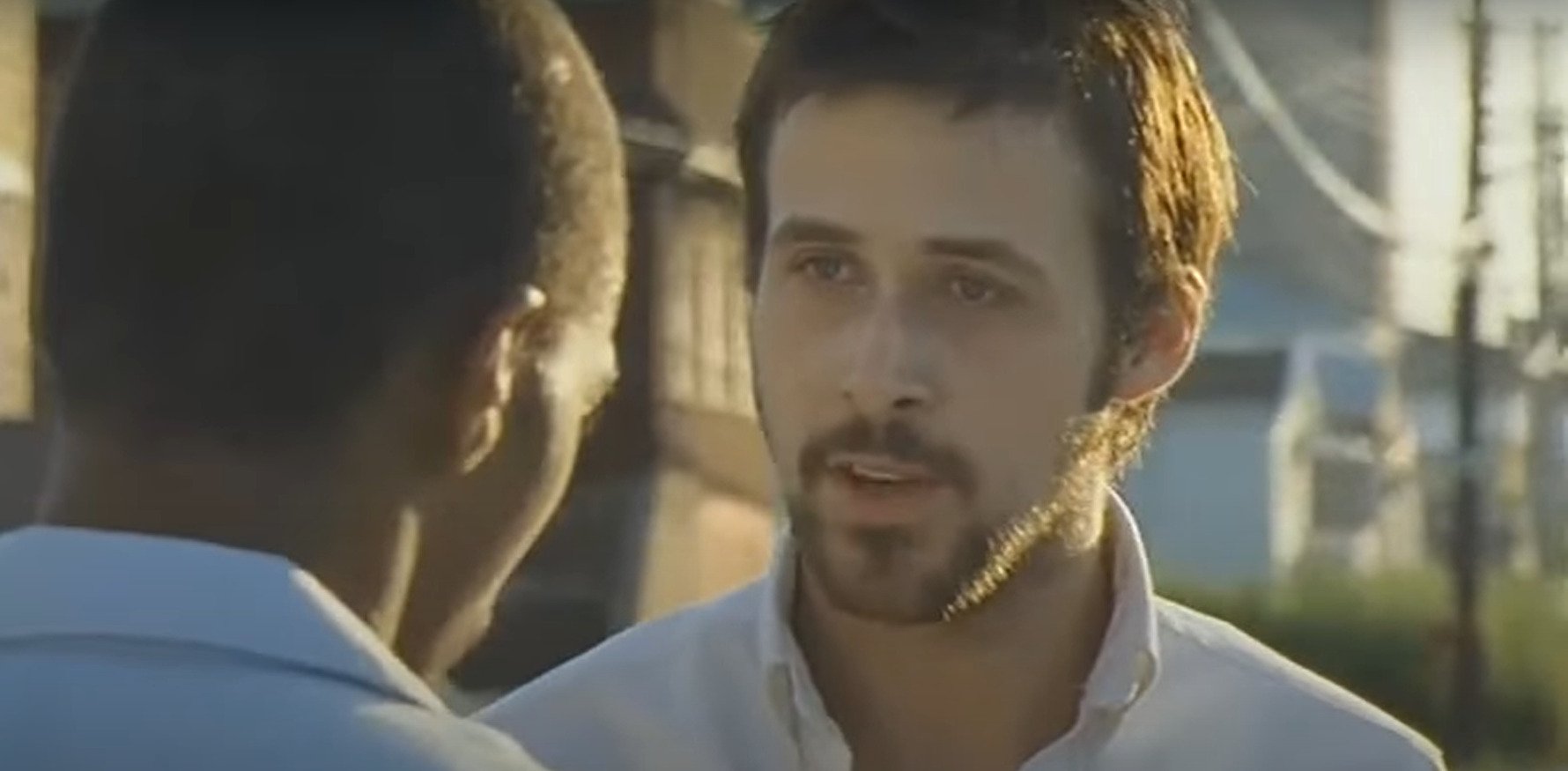 'Half Nelson' has to do with a high school teacher and his serious addiction to drugs, portrayed realistically by Ryan Gosling. He likes to keep that part of his life private, and the way he goes about all of this is a little too authentic, if you ask me, making the film difficult to sit through at times. It then shows the development of his friendship with a student in his class after she discovers a dark and unpleasant side of him. There's a little something that touches us about the way they try to work around his problem. While there isn't any clear-cut defining moment that the relationship between them is one built on feelings, not between mere friends, it is understandable in the subtlest of ways. You may watch the film here.
Read More: Best Action Movie Series of All Time
8. Indian Summer (1972)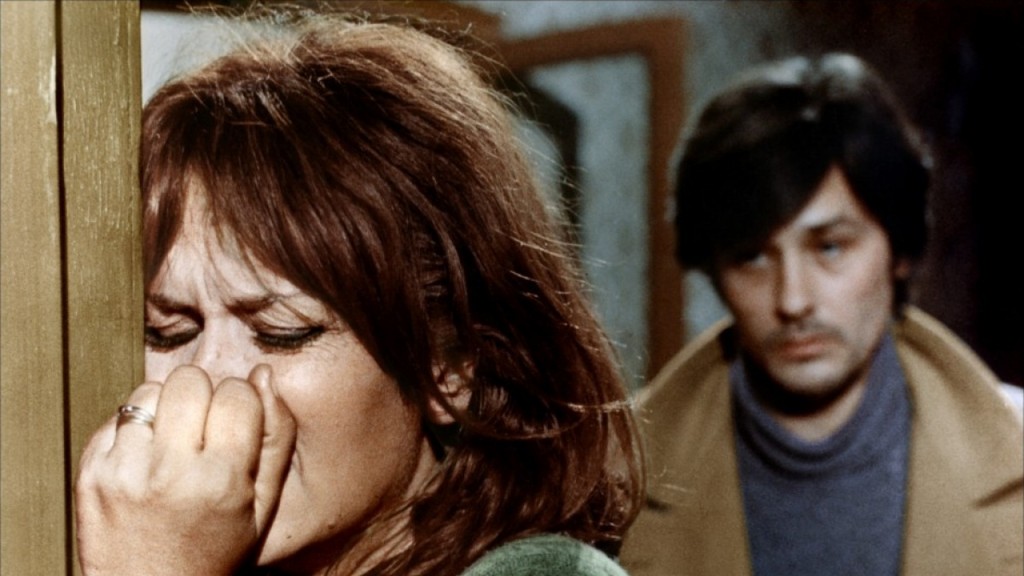 Maybe this picture is a man's poetic outlook on this world. Perhaps that's why it has a bright-and-dull, unnatural color scheme. Maybe it's just a drunken poetry teacher's emptiness inside and existential thoughts that bring him closer to one of his students. Whatever the case, it is all beautifully realized in this film about love and the meaninglessness of life. Alain Delon's character, who happens to be the protagonist, is a man who sees vacant vessels around him when he walks around on the street. People rarely interest him, that is, until he comes by a girl in his class whose sullenness and beauty bring within him a strange sense of attraction. After he discovers the dark secrets in her life outside of the educational institution, he's left hoping that there's still that spark about her that he liked back when all she was was a beautiful face.
Read More: Best Inspirational Movie Quotes of All Time
7. Blue Car (2002)
'Blue Car' is told from the student's perspective, a girl named Meg Denning, who is a poet at heart. Her character is one that is troubled, both by her inferiority and her life at home, having to live with a sister who is so depressed she refuses to eat and a mother who usually isn't there for her. This forces Meg to rely on someone outside her direct circles and forms a relationship with her AP English teacher, who appreciates her poetry, motivating her to improve her talents. Thus begins a friendship that slowly turns into something of a romance for the lonely girl, and it is hard not to understand and follow her terrible plight. The film is moving, thought-provoking, and even rather shocking at times, with some faults relating to underdeveloped sub-plots. You can check it out here.
Read More: Movies Where the Main Character Dies in the End
6. Pain of Love (1992)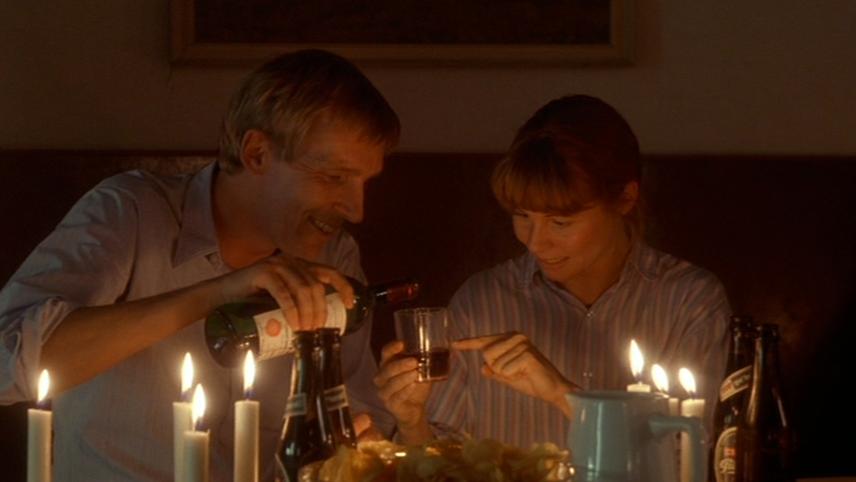 'Pain of Love' is more an intrusive look at the state of love in the long run than something that is challenged by an age difference, although that is a significant part of what moves the plot along. Nils Malmros' film depicts a romance that sparks between a young woman and her teacher, focusing on the heartbreak she faces once she slowly starts to realize the truth about this awful feeling (at least as far as she is concerned) – that it doesn't last for long. Love fades, but the root cause of such a departure is unknown. A fascinating look at depression, the film further leaves us with questions relating to whether the entire problem is caused by her rather deranged sort of thinking. Does that mean love lasts forever, at least for those relationships that are considered the norm? The film doesn't make it its mission to answer the query. Rather, it is keen on posing it.
Read More: Movies Like Lolita
5. July Rhapsody (2002)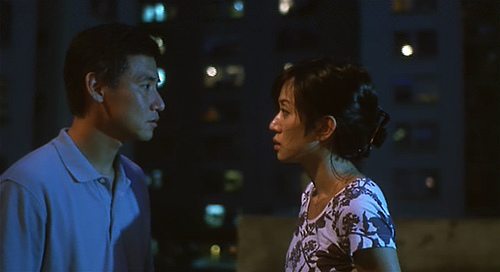 'July Rhapsody' follows a man in his mid-40s, working as an English professor, but feeling rather unsatisfied with his job (which he chose out of pure love for the subject), he finds his classmates back in the day living much more well off than him when they meet at a reunion. His wife seems to be deeply in love with him, but the fact is that she has been having an extramarital affair, upon the discovery of which the professor is irked, saddened, and confused. This results in a love story between him and one of his students, which ultimately brings up the theme of morality.
Read More: Best Mistaken Identity Movies of All Time
4. Madchen in Uniform (1931)

This film was the subject of controversy at the time of its release, and it isn't too difficult to see why it was so. For starters, the German film was one of the first to depict homosexuality. Taking place in a Catholic boarding school, it follows the life of Manuela, a student without a mother, with a father gone off to war, living a life that lacks love and close contact. The entire school appears to be that way, homing hungry, deprived girls who are unsure of what to think and feel. Manuela is a highly emotional child, and her state forces her to develop feelings for her teacher, Fraulein von Burnberg. It is very surprising to see Manuela get closer to the older woman, mostly because the stuff of this film feels very ahead of its time. On a drunken, tipsy night, the girl lets out her feelings for the teacher, and the touching film relates to us via the disastrous situations (yet hopeful in a lot of ways) that follow. You may watch 'Madchen in Uniform' here.
Read More: Best Airplane Movies of All Time
3. Notes on a Scandal (2006)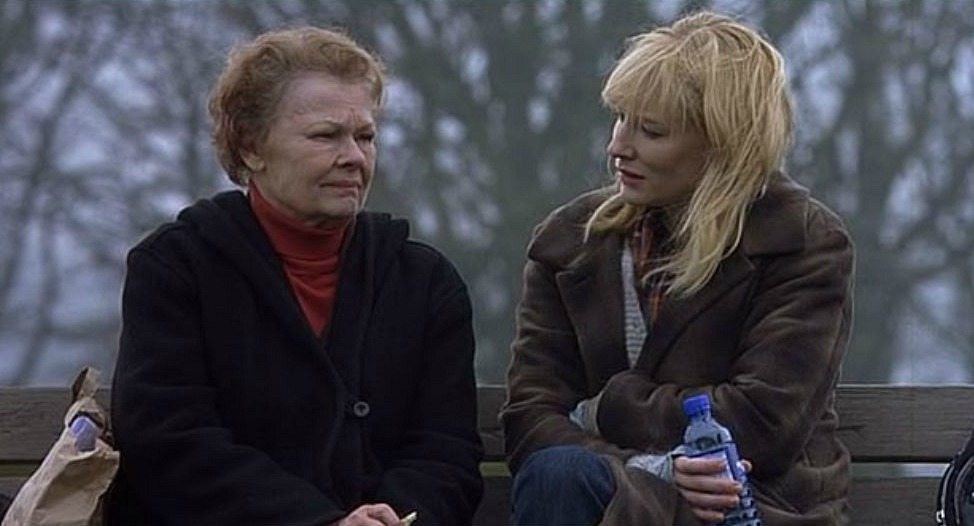 'Notes on a Scandal' is about the tragedies of everyday life. Following characters so beautifully written and wonderfully acted out, the only thing that makes it all better is the incredibly woven story that takes the form of a thriller drama, with romance being an element sprinkled throughout the runtime. An art house feature in every way, the film focuses on the friendship that develops between a veteran school teacher and a flirty, innocent art teacher who is several years younger. It trails their relationship with each other as it soon turns into a cruel scheme with blackmail pulling the major strings when the older of the two discovers the affair the other one is having with a much younger (fifteen years old, to be precise) student of theirs. The film thrives on the characters' dependency on each other, which is what makes the perilous situation that much more disturbing. Starring Judi Dench and Cate Blanchett, you can stream 'Notes on a Scandal' here.
Read More: Best Scientist Movies of All Time
2. Election (1999)
Alexander Payne's 'Election,' starring Reese Witherspoon and Matthew Broderick, is a political satire in a lot of ways, a dark comedy in others, and somewhere down the middle, becomes an amalgamation of the two concepts. Its base is the school elections, wherein volunteers and their friends trash talk like they normally do, with natural flair taking center stage as the main focus slowly converges to a high school teacher's personal life. The elections have caused a lot of problems for her, not to mention the bonding with a certain student that one would call "a little too close" only making things worse. The film is a dark comedy that ultimately doesn't take itself seriously, and Payne's trademarks make this one a must-watch. You can stream it here.
Read More: Best Video Game Movies
1. The Piano Teacher (2001)
'The Piano Teacher' is one of Michael Haneke's most disturbing films. It makes the very concept of love disgusting and dangerous, something to be afraid of. People are examined the same way, with Isabelle Huppert's character coming off as vile and deranged, as a piano teacher whom one of her students falls for. It takes the deepest and most secretive of human fantasies and uses them to create embarrassing and horrifying situations. To find out what they are, you can check out the movie here.
Read More: Best Age Gap Movies