Dame Judith Olivia Dench has been an icon of the silver screen on both sides of the Atlantic for around six decades. She had started off her career on the stage performing Shakespearean drama from a very early age, playing the iconic roles of Ophelia (Hamlet), Juliet (Romeo and Juliet) and Lady Macbeth (Macbeth) amongst others. Dench started off her film career with guest appearances which began with The Third Secret(1964). Her career in television brought her success with the 1981-84 series, 'A Fine Romance', Dench later starred in the romantic comedy series, 'As Time Goes By'. The 1995 James Bond movie 'GoldenEye' shot her to international stardom where she played the character of M, the boss of the iconic MI6 agent. Dench has been the recipient of numerous awards throughout her career, she is a 4 time BAFTA TV Award winner, an Academy Award winner, Golden Globe, Tony and Screen Actors' Guild award winner as well. Here is the list of top films of Judy Dench.
12. Casino Royale (2006)
Casino Royale is the 21st edition of the James Bond franchise where Judi Dench reprises her role as M, the boss of James Bond and MI6. The movie was Daniel Craig's first after Pierce Brosnan had ended his run with 'Die Another Day' (2002). Both Craig and Dench's performances were widely acclaimed by critics and audiences alike. The film starts off at a point where Bond has yet not received a '00' status which provides him the license to kill. M is hesitant to promote him to the post owing to his violent and dangerous streak. Dench's powerful performance as a lady leading the bravest of men in the country goes on to show her sheer mastery over the craft of acting.
11. Jane Eyre (2011)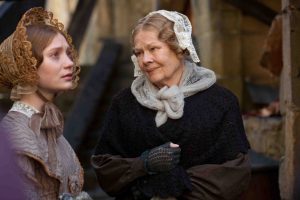 The 2011 adaptation of the Charlotte Bronte novel starred Judi Dench along with Michael Fassbender and Mia Wasikowska. Dench here plays the role of Mrs. Fairfax, the housekeeper of Thronfield Hall, whom Jane Eyre mistakes for her employer. Dench's subtle portrayal of a timid housekeeper, something as removed from her own self is astonishingly true. Though she does not have a lengthy screen time in this movie, but the little she does have is enough to make qa lasting impression upon the audience.
10. 84 Charing Cross Road (1987)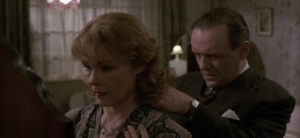 Directed by David Jones, this 1987 British-American drama was based on the book of the same name by Helene Hanff. Judi Dench here plays the role of Nora Doel, wife of Frank Doel, the owner of a bookstore who helps Hanff find and discover many forgotten English classics. The movie is richly poignant, oozes gentleness and is taken to new heights with the impeccable performances by Anthony Hopkins, Anne Bancroft, and Dench herself. It was unanimously praised by eminent critics like Roger Ebert and Gene Siskel, and also won the BAFTA Award for Best Adapted Screenplay.
9. Pride and Prejudice (2005)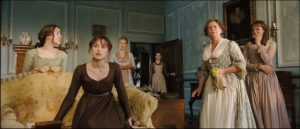 This 2005 adaptation of the seminal novel by Jane Austen saw Judi Dench portraying the role of Lady Catherine De Bourgh, the aunt of the male lead Ftizwilliam Darcy. An Anglo-American production, the story revolves around five sisters of an English family and their struggles with the ideas of marriage and family. Set in the late 18th century, the girls have been brought up by their mother with the sole purpose of getting them married to rich and handsome young men. Dench's character of Lady De Bourgh is that of a snobbish upper class woman who looks down upon the poor Bennets and is extremely overbearing and meticulous about everything under the sun.
8. Philomena (2013)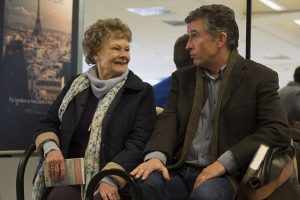 Directed by Stephen Frears, this 2012 British comedy-drama features Dench as the eponymous Philomena Lee, who takes up a 50-year old search in order to find her son who she had once forcibly adopted. The journalist Martin Sixsmith helped her in her search and had also penned the book that inspired the film. Along with Judi Dench, Steve Coogan stars in this movie as Sixsmith and both their performances received rave reviews from critics all over the world, earning Dench an academy award nomination for the same. The film had also won the Best adapted Screenplay Award at the Venice Film Festival.
7. Mrs. Brown (1997)
Screened in the Un Certain Regard section at the Cannes Film Festival, 1997's Mrs. Brown stars Judi Dench in the leading role who is accompanied by Billy Connoly and Geoffrey Palmer. Dench here plays the part of a bereaved queen Victoria who develops a strong bond with her Scottish servant, John Brown played by Billy Connoly. The witty and thought-provoking script by Jeremy Brock was equally complimented by the impeccable performances of the leading actors, especially Dench, earning her a BAFTA and a Golden Globe for Best Performance by a Female Actor in A Leading Role. This film was also the debut of Gerard Butler.
Read More: James Bond Movies
6. A Room with A View (1985)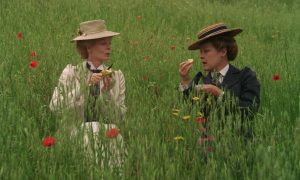 This 1985 British romantic film was directed and produced by the famed duo of Ivory-Merchant and was adapted from the E.M. Forster book of the same name. Besides Dench, the movie features other legendary British actors like Maggie Smith and Daniel Day-Lewis, albeit in supporting roles. The film received widespread acclaim and holds a 100% rating on Rotten Tomatoes. It's dealing with human emotions is subtle and poignant which was equally matched by the stunning performances of each member of the cast.
5. Shakespeare in Love (1998)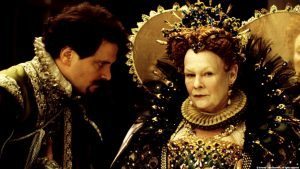 Released in 1998, Shakespeare in Love is one of the most successful films Judi Dench has ever been a part of. Directed by John Madden, the film depicts an imaginary love story between Viola de Lesseps and the famed playwright William Shakespeare while he was writing Romeo and Juliet. The film won seven Academy Awards including Best Film, Best Actress for Gwneth Paltrow and Best Supporting actress for Dench. This comedy period drama stole hearts worldwide and is a must-watch for fans of Dench who plays the iconic queen Elizabeth I in this movie.
4. Notes on A Scandal (2006)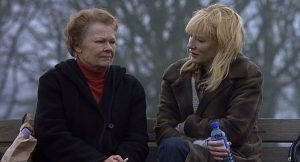 Starring two icons of the screen, Notes on A Scandal is a 2006 psychological thriller which was adapted from the Zoe Heller book of the same name. The extraordinary screenplay by Patrick Marber enabled both Judi Dench and Cate Blanchett to showcase the powerhouses of acting that they are. Both the actors play school teachers who meet at a point when one is about to retire and another one is seemingly involved with a student. The movie received positive reviews from both audience and critics and received nominations at most film awards.
3. My Week with Marilyn (2011)
Joined by Kenneth Branagh, Eddie Redmayne and Michelle Williams, this is another of Dench's great performances. This 2011 film focuses on a week of shooting in England of Lawrence Olivier's 'The Prince And The Soldier' starring Marilyn Monroe (Michelle Williams). Judi Dench plays the role of Sibyl Thorndike, the famous Shakespearean actress who also stars in this film; and Eddie Redmayne plays aspiring director Colin Clark , a newly recruited assistant director on the movie. Receiving positive reviews from all over, this Simon Curtis film was also a major box-office grosser.
2. Mrs. Henderson Presents (2005)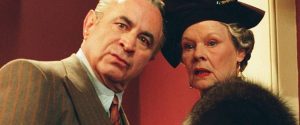 This 2005 biopic directed by Stephen Frears and written by the American playwright Martin Sherman stars Judi Dench as Mrs. Laura Henderson who had purchased the Windmill Theatre in London and ran it with an iron-fist. In this theatre she starts a variety entertainment programme called 'Revudeville' which gathers a lot of attention from the public and other competitors of Mrs. Henderson. She loses her popularity when many other theatre owners start imitating her show. However, to churn things up a special addition to the show by her draws renewed interest from the locals.
1. GoldenEye (1995)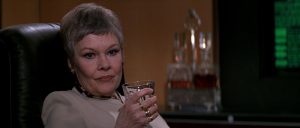 Perhaps the most important film of Dench's career, GoldenEye was the 17th James Bond movie and the one which shot Dench to international stardom. This was the first time in the series when MI6 is headed by a woman, with Dench taking on the role of M. The movie was directed by Martin Campbell and was the first Bond movie to be released after the dissolution of USSR, which provided a background for the story. GoldenEye modernised the series and Dench here once again shows how convincing she can be in any sort of role, no matter the genre. Her chemistry with pierce Brosnan in all their scenes together is simply scintillating.
Read More: Michelle Williams Movies