A Bond movie is about finding the right kind of balance for our super-spy, who is a killing machine, but is also human. Below is the list of best James Bond 007 movies ever from the franchise – which has had its share of lows – which stood out, and made James Bond what he is now. Here's the list of top James Bond movies in order of their merit. You can watch some of these best James Bond movies on Netflix, Amazon or Hulu.
10. Goldeneye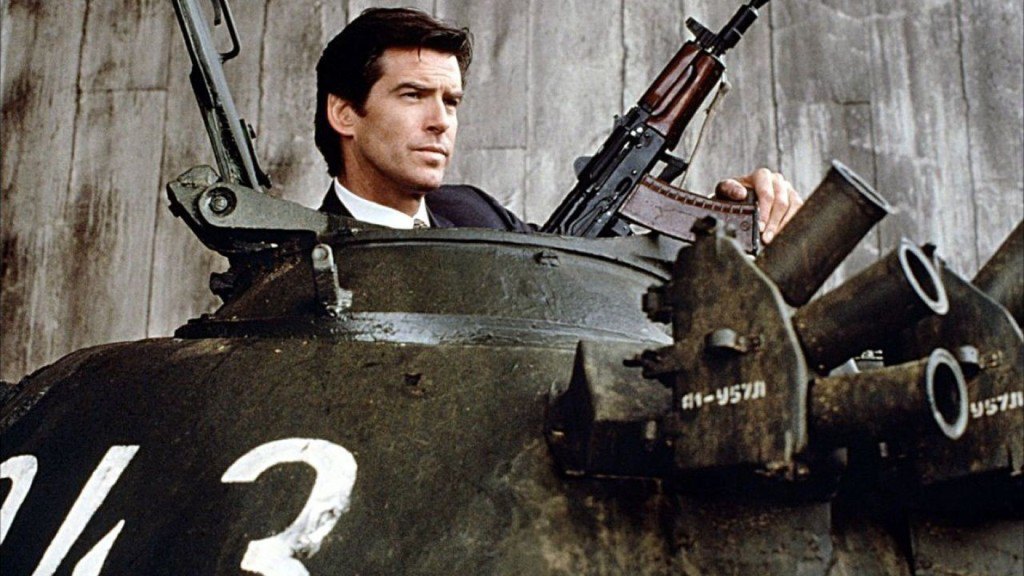 Pierce Brosnan's first entry as the MI6 agent is also his best. Directed by Martin Campbell, the movie has the most believable plot of all Brosnan's Bond films. The pre-credits scene with Brosnan infiltrating a Soviet chemical factory is among the best of the franchise. It also has the inimitable Sean Bean in a chilling negative role. Somehow, it all comes together, rather spectacularly. Brosnan is confident, charming and deadly as the new Bond, and looks taylor-made to don the role. Sean Bean too doesn't disappoint, and dies in the end. Watch the movie for some amazing chases/action sequences and you won't be disappointed.
Related: Best Pierce Brosnan Movies
9. The Spy Who Loved Me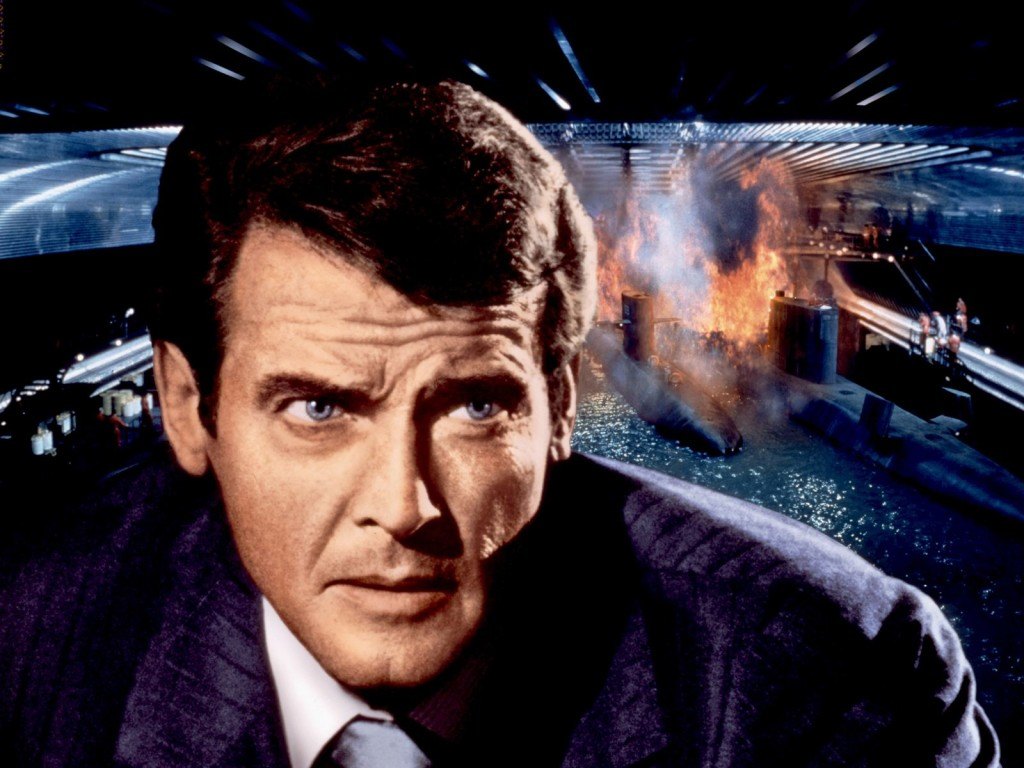 Roger Moore has the honour of playing James Bond the most number of times. Unfortunately, 5 of those 7 movies are plain bad, the only high point of his tenure being this amazing movie. It features perhaps one of the most terrifying henchman of all Bond films – Jaws (played by Richard Kiel). Roger Moore is elegant, the movie itself is briskly paced and doesn't insult the viewer's intelligence – as is the case with almost all of the other Moore outings. (Moonraker, are you listening?) It is suave, features a memorable, Academy Award nominated Original Score, and is definitely worth a dekko.
Read More: Best Courtroom Movies of All Time
8. The Living Daylights
When the Moore era ended with a spectacular dud, Brosnan was already in talks to take up the role, because everyone wanted a younger actor to play Bond (Moore was a thousand years too old when he quit). But he was already doing Remington Steele, and so the role went to Timothy Dalton, a Welsh thespian.
Dalton brought a darker, grittier Bond – closer to Ian Fleming's depiction – a far cry from the campy Moore era. The Living Daylights itself is an intelligently mounted thriller, moving confidently ahead with Dalton's intensity.
Read More: Most Controversial Movies of All Time
7. Thunderball
That underwater sequence. Enough said.
Read More: Best Christian Movies of All Time
6. Skyfall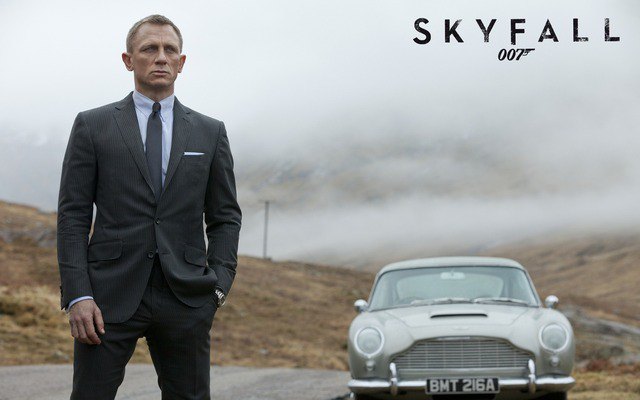 'Skyfall' was the first Bond movie to be directed by an Academy Award winning Director. Sam Mendes brought some amazing depth to the Bond franchise, elevating 'Skyfall' from being just a Bond movie to a work of art. Roger Deakins's breathtaking cinematography, Adele's haunting and memorable score and stellar performances from the cast make 'Skyfall' one of the best entries of the franchise.
Related: Best Daniel Craig Movies
5. Dr. No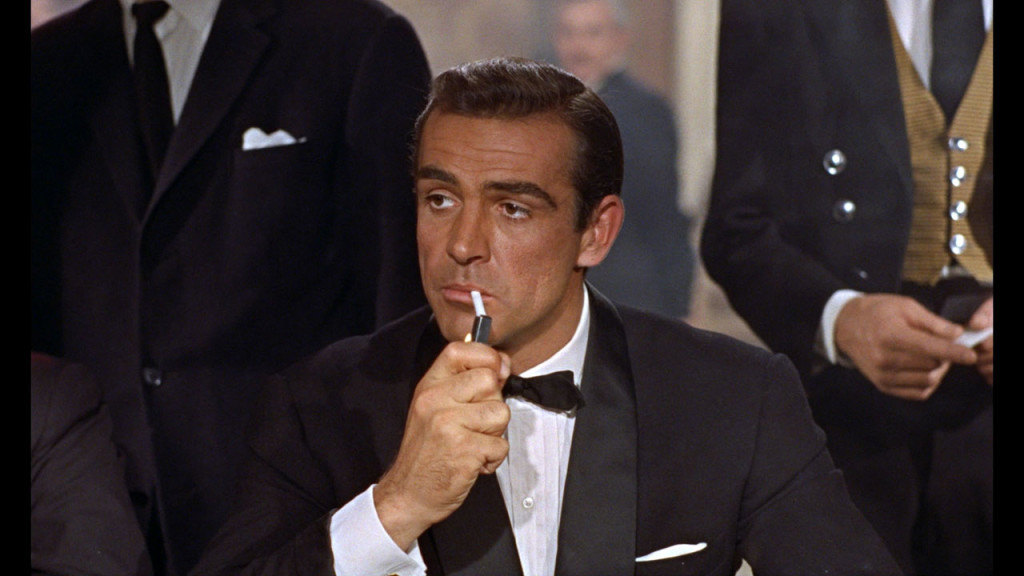 "I admire your courage Miss…"
"Trench, Sylvia Trench. And I admire your luck, Mr."
"Bond, James Bond."
Sean Connery achieved pop culture immortality when he uttered the above lines. He did not just play Bond, he was Bond. This first outing introduces our favourite spy, and is a very strong movie, by any standards. A simple, but carefully constructed plot, a deadly villain and Sean Connery's presence make this film unforgettable and an instant classic.
Read More: Best Investigative Journalism Movies of All Time
4. On Her Majesty's Secret Service
This movie is so good, that it deserves an entire article for its appreciation. Sure, it features George Lazenby, who later committed harakiri with his career, and is not our typical Bond. But the movie itself more than makes up for the flaws of our protagonist. If anything, a flawed Bond is exactly what the movie needed, and therein Lazenby succeeds. The third act of the movie is sheer magic, with that unforgettable chase in the Swiss Alps, the haunting background score and a shocking, tragic ending.
If that's not enough, take this: Christopher Nolan admits that the third act of this movie was an inspiration for Inception's third layer of dreamscape – the entire snow-castle sequence. This movie is a must watch.
Read More: Best Terrorism Movies of All Time
3. Casino Royale
Yes, 'Casino Royale' deserves this spot. It was a time when Jason Bourne had taken the spy landscape by storm, and of course the Bond Franchise needed a reboot. After the massively disappointing 'Die Another Day', people were yearning for a reboot and a different Bond. Amidst much controversy, Daniel Craig got the role; no one expected a short, blonde actor to deliver.
The rest is history. Casino Royale remains a classic example of origin stories well told. It digs into Bond's roots, when he has just been given the OO status, and is over-confident, reckless and inexperienced. Craig captures these traits perfectly, and gels with Judi Dench as Pierce Brosnan never could. It also features Eva Greene as Vesper Lynd, the best Bond girl in the entire franchise, matching wits with James Bond, and bringing him to his knees. Wonderfully crafted, the movie grows as Bond grows, eventually transforming him to the mean, ruthless killing machine he actually is.
Read More: Best Communication Movies of All Time
2. Goldfinger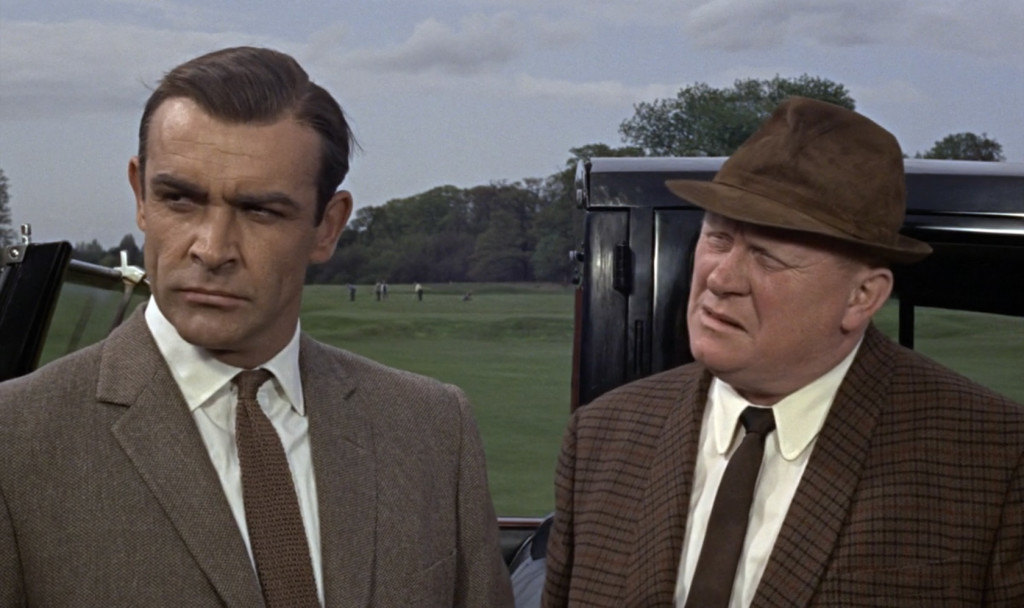 "Do you expect me to talk?"
"No, Mr. Bond. I expect you to die."
Goldfinger's genius can't be denied. It is the movie which made James Bond a cultural phenomenon it now is. The Best bond villain, with the Best Bond. Unforgettable dialogues, gripping plot and action sequences. 'Goldfinger' was definitely the peak of Connery's Bond era, and it deserves the title of one of the best Bond movies ever made.
But we haven't finished yet. Scroll down to see which movie made it to the top spot.
Related: Best Action Movies of All Time
1. From Russia With Love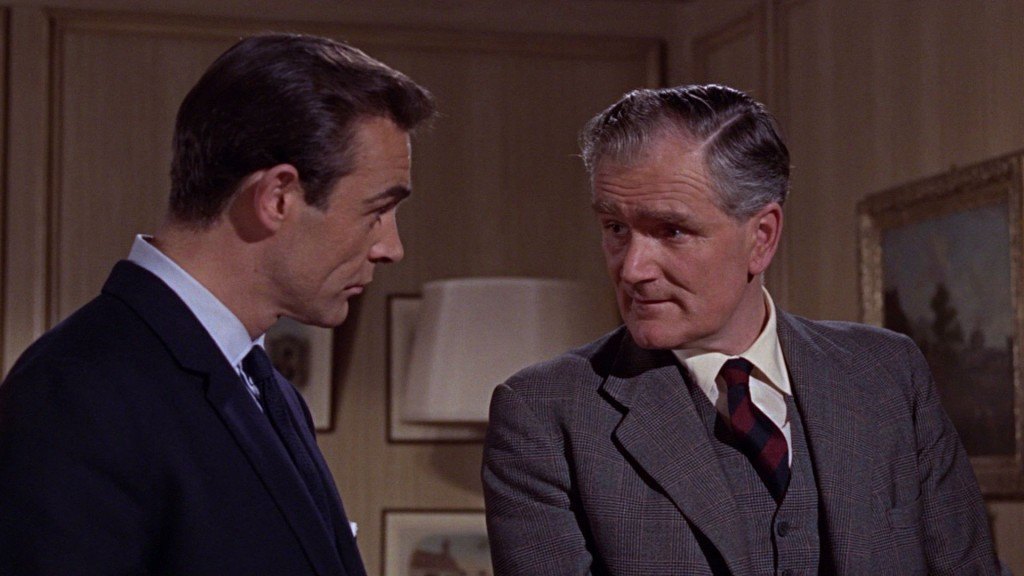 With a very strong, Cold-war tinged plot (the book was an out and out Cold War thriller, but the movie downplayed it, renaming SMERSH to SPECTRE), tense and crisp screenplay and a sharp, cold and calculated Sean Connery, From Russia With Love is definitely the best of the lot. Sure, some would place Goldfinger at the top and they wouldn't be wrong. It is a tough contest between these two movies, the latter definitely iconic, but we believe FRWL is more carefully structured of the two, and is a better film overall.
Read More: Best French Movies of All Time