Daniel Craig is a superstar. He is one of the industry's most revered action hero and became a global star with the assuming of Ian Fleming's iconic James Bond. The suave and slick actor is known for immersing himself in the skin of the characters he plays, which are often distinctive and challenging. Despite being British, he has effortlessly charmed his way through various roles of ethnicity, one drastically different from the other. He has been credited withe playing a pioneering role in modernizing 007, and its popularity, especially among children. The cool-guy persona he puts on has a million admirers and has seen him make his way into an esteemed category of superstars. Here, we decided to list out some of his best work, and possibly suggest a movie or two for your pleasure. Here is the list of top Daniel Craig movies, selected from his impressive filmography. You can watch some of these best Daniel Craig movies on Netflix, Hulu, or Amazon Prime.
15. Cowboys and Aliens (2011)
You don't expect a lot in terms of quality from kitschy potboilers, aimed solely at ringing the cash registers. Such was the case with Jon Favreau's sci-fi Western, starring stars of two of the biggest franchises around. Daniel Craig and Harrison Ford were required to do much of the heavy lifting and shoulder an uninspiring movie with their performances. They managed to put in a respectable effort, with Craig being singled out for his cowboy act.
Read More: Best Kay Kay Menon Movies
14. Some Voices (2000)
Seeing Craig in the movie will make him seem ancient. One of his earlier works, it saw him play the role of a schizophreniac patient, Ray, whose trouble filled journey after getting discharged from a psychiatric hospital becomes torturous for him. His youthful shenanigans and abrupt spontaneity catch the attentions of Laura, whom he instantly falls for and stops taking his medications, trusting love will sooth him. The decision backfires, and culminates in disastrous results. The movie had a mixed reaction, some calling it the best film of 2000, others marauding it for being irresponsible. But Craig's performance got critical acclaim, along with the other cast, for a well studied and researched performance.
Read More: Beet Gillian Anderson Movies
13. The Trench (1999)
The film paints a picture of the soldiers' emotional experience in the confines of the trenches; an experience running the gamut from boredom to fear, panic to restlessness. Craig plays the war-hardened Sergeant Winter, who is tasked with calming and dealing with the rest of his tepid and neophyte colleagues. While he wasn't required to shoulder the movie that had really good performances, Craig managed to steal the limelight with his tough-guy act. When he finally breaks down in the end, and the real core of Winter unravels itself, it is mesmerizing and cringing to watch. One of the underrated Daniel Craig movies.
Read More: Best Leonardo Dicaprio Movies
12. The Golden Compass (2007)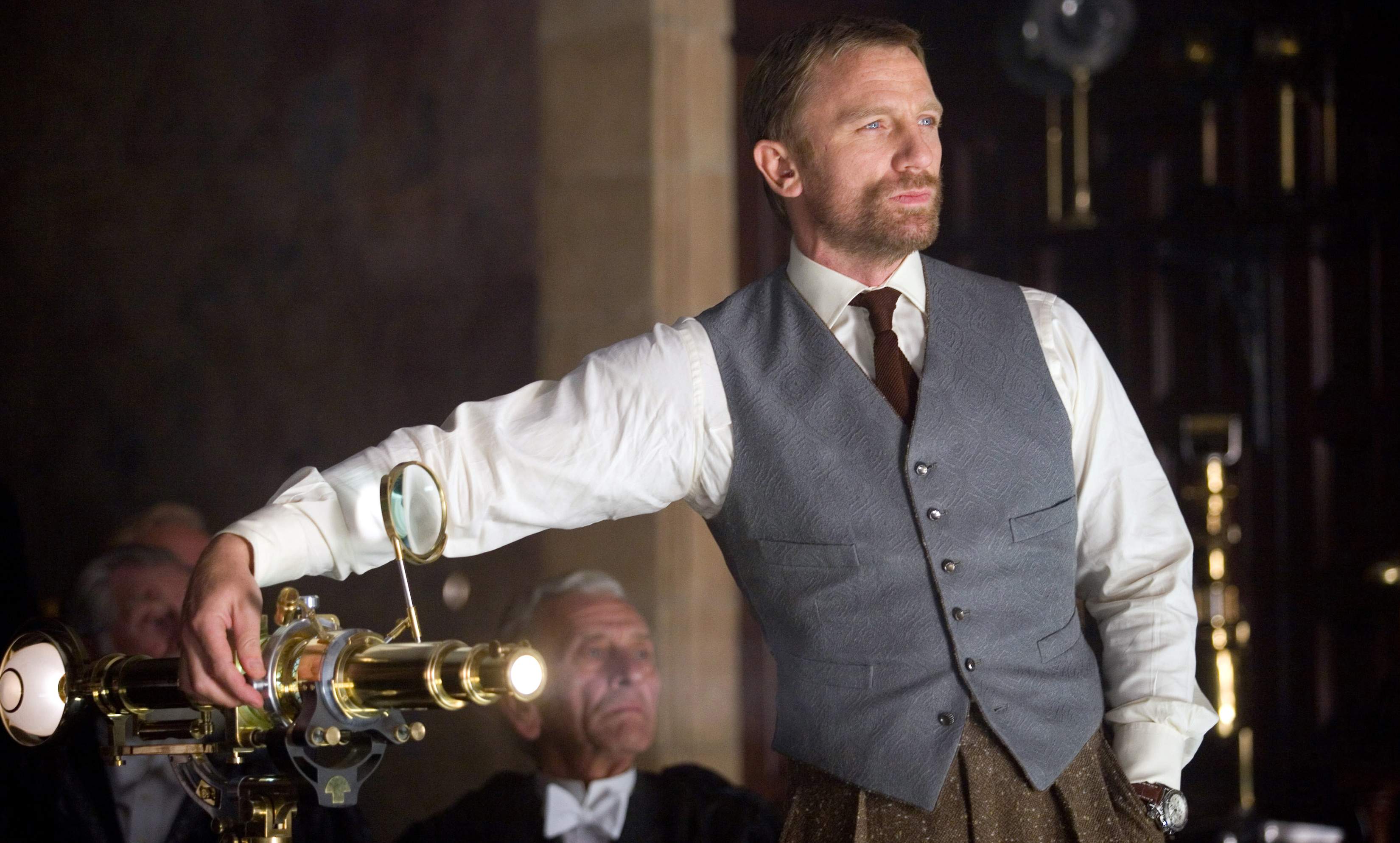 Another one of those films which didn't warrant Craig to come out of his comfort zone. Lord Asriel became a familiar figure with his rigid personality and orthodox values in the actor's skin. Smartly dressed, and with a somewhat mysterious provenance, the adventurous and strict uncle, who later is (SPOLIER) revealed to be Lyra's father, had Craig written all over it. This rendered him incapable to explore his character's nuances, and portray a limited, yet well crafted role.
Read More: Best Tom Hardy Movies
11. Layer Cake (2004)
The film is said to be pivotal in Craig landing the Bond job. An A-style British film, starring fellow country man Tom Hardy as well, the film was a neatly made piece of cinema. Craig plays a criminal, albeit drastically different from hi role as the savior 007, it was right on the same lines and made for an interesting watch. Craig is fascinating here as a criminal who is very smart, and finds that is not an advantage because while you might be able to figure out what another smart person is about to do, dumbos like the men he works for are likely to do anything. A must watch if you love fast-paced crime thrillers, and more so, if you love 007.
Read More: Russel Crowe Movies
10. Flashbacks of a Fool (2008)
How petrifying it must be to be able to see and act your future. A probable one, though. Craig was offered the opportunity, grabbed it with both hands, and made sure that above wasn't the case. Playing a faded and worn-out Hollywood actor Joe Scott, Craig definitely went out of his comfort zone and churned out an effective performance. The movie rested squarely on his able shoulders, and he certainly didn't disappoint. Craig received various nominations for his role. Yet, its stars fortune wasn't reflected in the movie's, which became a critical and commercial disappointment.
Read More: Best Keira Knightly Movies
9. Sylvia (2003)
To be really honest, I think Paltrow stole the show here. Her performance didn't get the attention it warranted, something common with all aspects of the film. Craig played the role of Ted Hughes, a real life poet, who meets and falls in love with Sylvia Plath, a fellow student at Smith's. A combination of good looks, charisma, fame and success, Craig almost was required to be himself through the running of the movie, and he did so without breaking a sweat. The natural turns his character takes seem realistic, and in part, seem like Craig himself. Well done sir!
Read More: Best Arjun Rampal Movies
8. Elizabeth (1998)
Probably his oldest film in the list, 'Elizabeth' was a Cate Blanchett show. It introduced the world to her amazing talent, and fetched her various awards, including the Academy award for Best Actress. The reason I feature this film on the list, even though Craig's part wasn't substantial or extravagant, was because I thought he didn't pay attention to the camera. It was just him, trying to play the role of John Ballard, not having any responsibility of carrying an image or any reputation. There were no efforts to look or act good, but just a sole purpose of getting through with his part. This laid an appealing spontaneity and variance to his role.
Read More: Best Christina Ricci Movies
7. The Jacket (2005)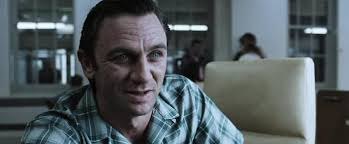 Craig was almost unrecognizable in the movie, and must have scared the shit out of most of you, including me. Though appearing in a sparing role, he managed to create his own identity, and command the scenes he found himself in with the other leads. He impresses with his twisted play, often catching us off guard with silly antics and gimmicks. A character that warranted more screen time, Craig made the most of whatever little time he did get.
Read More: Best Anupam Kher Movies
6. Infamous (2006)
A reel-life rendition of Truman Capote, 'Infamous' is a failed experiment, atleast in my opinion. 'Capote', another incarnation of the great writer's troubled life, doesn't even compare, both in quality and ambition. And since I didn't like the movie at all, I couldn't possibly give an unbiased opinion on Craig's performance. Nah, just kidding. I thought the film represented a different dynamic of Capote's life, and his symbiotic relationship with Perry Smith. Craig was afforded plenty opportunity to expand the scope of the character, played so adroitly by Cliffton Collins in 'Capote', and he didn't disappoint.
Read More: Best Vanessa Hudgens Movies
5. Road to Perdition (2002)
The movie saw Craig play the character of Connor Rooney, a merciless hooligan, son of the Irish mob boss John Rooney. The former is envious and has a loathsome attitude towards Michael Sullivan, the mob's enforcer, and John's adopted son (kind of). Craig was seen in a negative role probably for the first time, and boy were we impressed. The condescending sneers and the zoomed in diabolical visages made for an abhorrent watch. He actually got us to hate him in the movie, and that was his performance's win. Even though the father-son duo of Sullivans won the attention and laurels of the audiences, Craig couldn't be ignored and abandoned for his brilliant performance.
Read More: Best Kyle Chandler Movies
4. Defiance (2008)
During WWII, in Nazi-Occupied Eastern Europe, the three Bielski brothers escape to the Belarussian forests along with many other Jews in order to survive. Craig played one of the brothers, eldest that is. The true story about the escapade from the gory clutches of Hitler, it is a fitting homage to bravado and undying courage. Craig pulls one from the hat, and perfectly blends himself with the needs and traits of the character, rendering him almost indistinguishable from Tuvia Bielski. I truly believe he deserved an Academy nomination for his portrayal, but he has our nod and applause, the only thing that matters at the end of the day.
Read More: Best Irrfan Khan Movies
3. Munich (2006)
This for me was his breakout role. Playing a South African Jewish driver Steve, Craig left all bare, and showed us colors of his personality, we thought he wasn't capable of portraying. A true account of the Operation Wrath of God, the Spielberg helmed film calmly disorients and unravels the dark truths and coveted operations in the aftermath of 1972 Olympic tragedy. Always on his toes and ready for a brawl, Craig got the best lines in the movie, and ensure they are sanctimoniously delivered and enacted.
Read More: Best Farhan Akhtar Movies
2. Skyfall (2012)
There it is. Finally, his role as James Bond features! I decided to write about his portrayal in 'Skayfall', despite the other roles being on almost par with this one. So this write-up is for ALL his Bond movies. Being at his slick and suave best, he absolutely sailed through in his role, ensuring it be the best Bond movie in recent memory. Tackling the demons of his sorrowful and melancholic past, Bond tries to stave off the interest of Rauol Silva (played by the brilliant Javier Bardem), and save the life of his beloved mentor and boss, M. The enthralling end was a treat to watch, and we got to see Bond and Criaig at their respective best.
Read More: Best Javier Bardem Movies
1. The Girl With the Dragon Tattoo (2012)
His turn as Mikael Blomkovist totally blew my mind and exceeded expectations. Everything he did as Mikael seemed so effortless and brutally sincere. The cringing pain he felt when his divorce was publicized and broadcasted, the exultation he felt when he made love with Lisbeth, and the terror he felt when he realized who the killer was, seemed natural. The British actor was required to gain weight and adopted a neutral accent to befit Stockholm's worldly cultural fabric. He almost didn't act in the movie, and totally stole the show along with Rooney Mara. A must watch!
Read More: Benicio Del Toro Movies