Russell Crowe has gained a notorious reputation for being the 'angry man' of Hollywood. Behind that short temper, however, lies one of the greatest actors of our generation.
While compiling this list, I was really amazed at the number of brilliant films Crowe has starred in. Only actors like Leonardo DiCaprio or Tom Hanks have starred in as many great films. Russell Crowe has definitely taken his place among the elite actors in Hollywood's Hall of Fame with some extraordinary performances over the years. Here is a list of top Russell Crowe movies selected from his vast filmography. You can watch some of these best Russell Crowe movies on Netflix, Hulu, or Amazon Prime.
15. Proof (1991)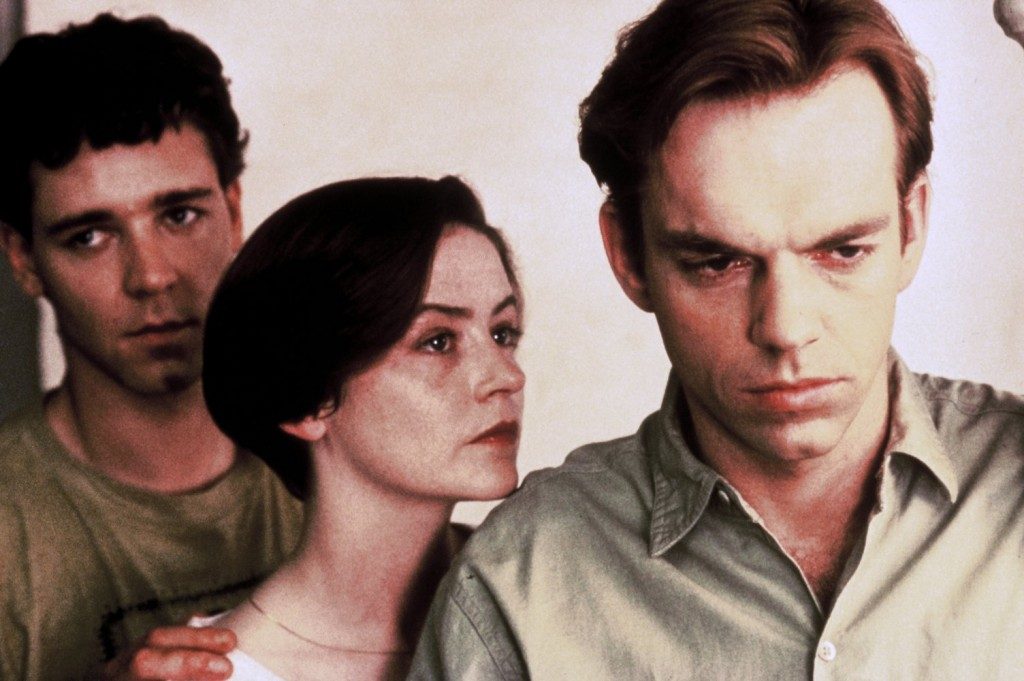 While this may be the 'smallest' film on this list, it still is a seductive, compelling and thought-provoking tale. The film, which is one of Russell Crowe's earliest is an Australian film which delivers some unique, quirky fun while sending an important message of honesty at the same time. The film can be classified loosely as a comedy drama and is almost surreal in a sense. Check out a few other Australian films if you like this one. They've produced some real gems over the years.
Read More: Best Frieda Pinto Movies
14. The Quick and The Dead (1995)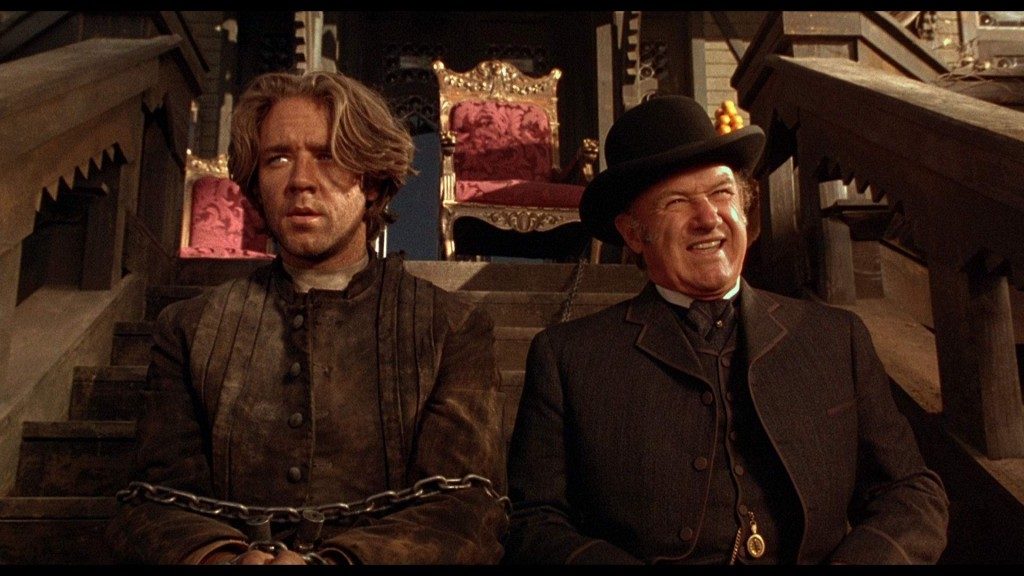 The movie boasts a stellar cast, Sharon Stone, Gene Hackman, Russell Crowe and Leonardo DiCaprio, are all part of this exaggerated, intense and beautiful but silly modern western film. The settings and costumes are realistic and help in creating the right atmosphere for the movie. As expected from a Sam Raimi film, it would be wrong to expect realism or moderation. This is wanton entertainment and eye candy powered by some good cinematography and camera angles and it is one hell of a ride.
Read More: Best Leonardo Dicaprio Movies
13. The Next Three Days (2010)
'The Next Three Days' is your typical action flick albeit a few twists thrown around which enhance the atmosphere of suspense. The main reason the film works is Crowe's performance, as a committed family man, he succeeds in being very convincing with the wide range of emotions he portrays. One thing the film has going for itself is that it never gets boring, even for a second and there is always something going on that manages to grab your attention. Overall, 'The Next Three Days' is a textbook thriller with a great third act, enriched with beautifully touching moments that make it a worthwhile watch.
Read More: Best Adrien Brody Movies
12. The Nice Guys (2016)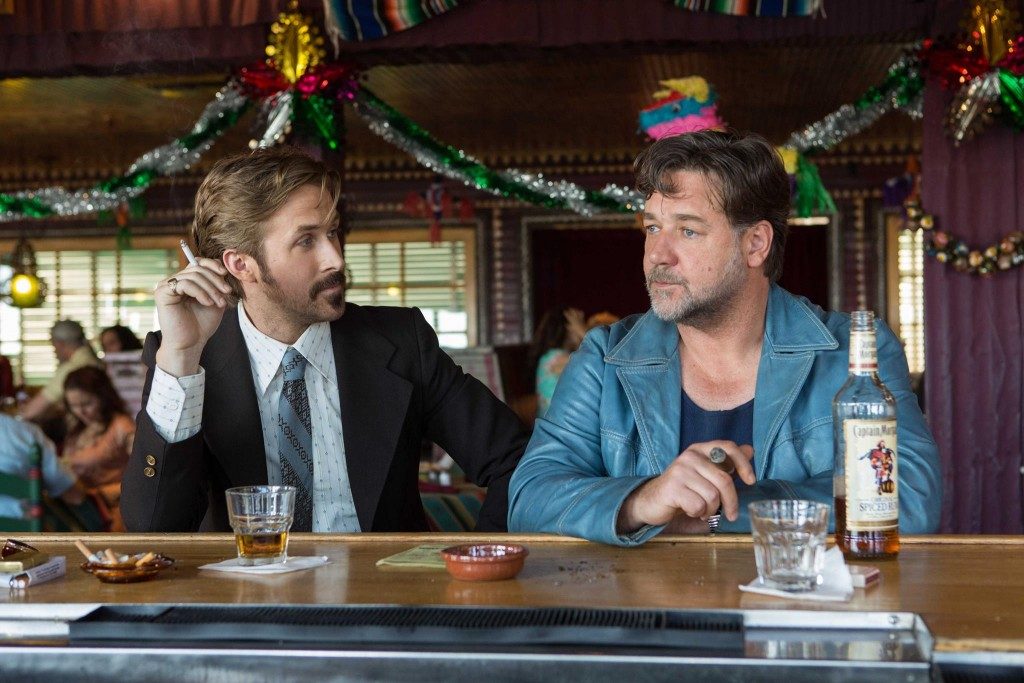 This delightful film, that surprised cinema-goers in 2016, plays out as a raucous buddy comedy which follows two private detectives investigating a missing girl and the death of a porn star. The film can be describes as a 'period piece', as it plays out in 1970s Los Angeles. Ryan Gosling and Russell Crowe, who play the two detectives, seem to have a great bit of chemistry going on and some of their exchanges lead to insanely funny laugh-out-loud moments. It is rare that a comical take on the neo-noir genre ends up being successful but this film does exactly that and takes its place among the best comedies of this decade.
Read More: Best Ryan Gosling Movies
11. State of Play (2009)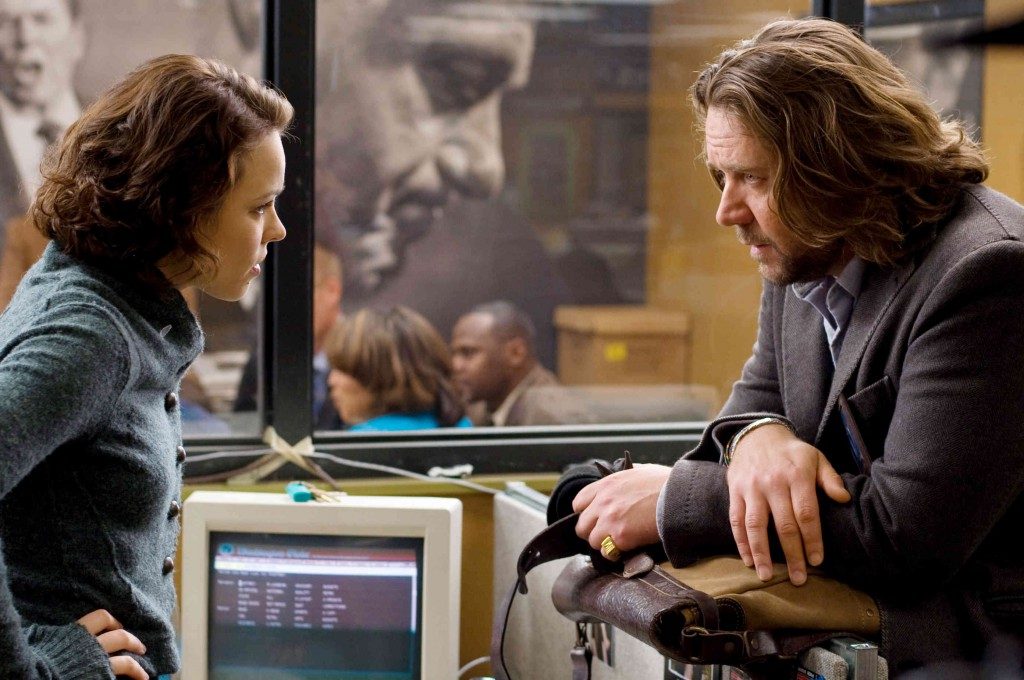 During its early stages, 'State of Play' seems like an average, old fashioned, predictable political thriller. However, as the film progresses, it quickly turns into a twisty and conniving thriller that is highly dialogue driven. The tension in the film is maintained at an electric level throughout and the pacing of the story is brilliant. Russell Crowe and Ben Affleck are simply outstanding in their roles. 'State of Play' delivers on almost every count, it pays homage to the espionage thrillers of the '40s and the '50s while still retaining its originality and its modern touch.
Read More: Aiswarya Rai Movies
10. 3:10 to Yuma (2007)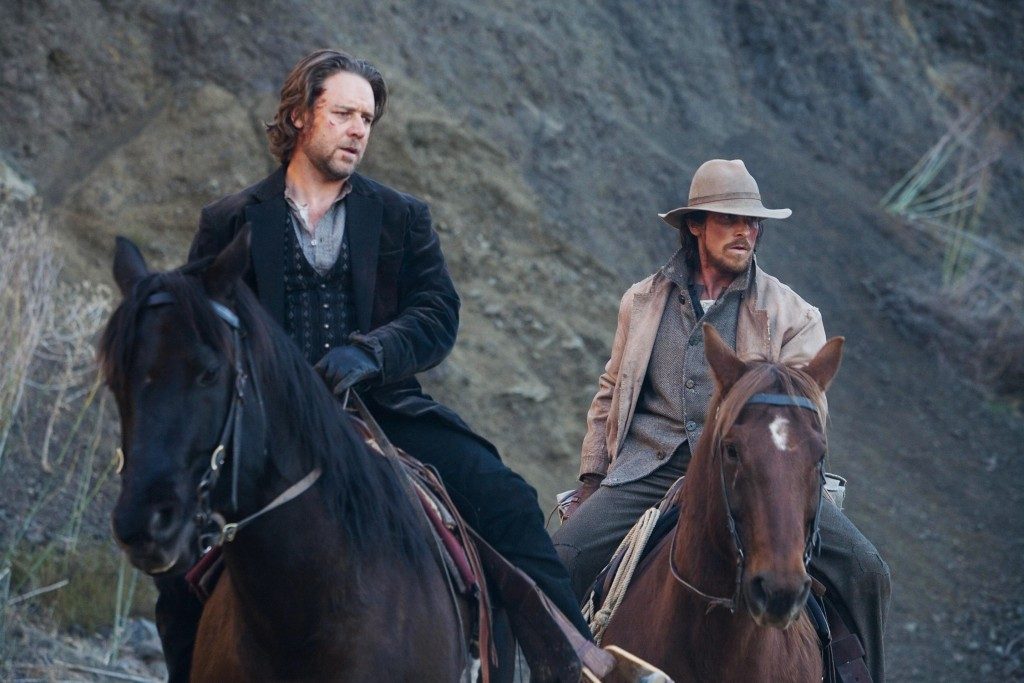 '3:10 to Yuma' is an old fashioned but modern western and a very good one at that. The plot is compelling and the acting, especially from Christian Bale and Russell Crowe, is terrific. The film succeeds in capturing the expanse and majesty of the American west as well as any Clint Eastwood film. The action is virtually non-stop and the direction keeps the film moving at a good pace with no lulls or boring moments. A must-watch for any fan of western films.
Read More: Best Clint Eastwood Movies
9. Body of Lies (2008)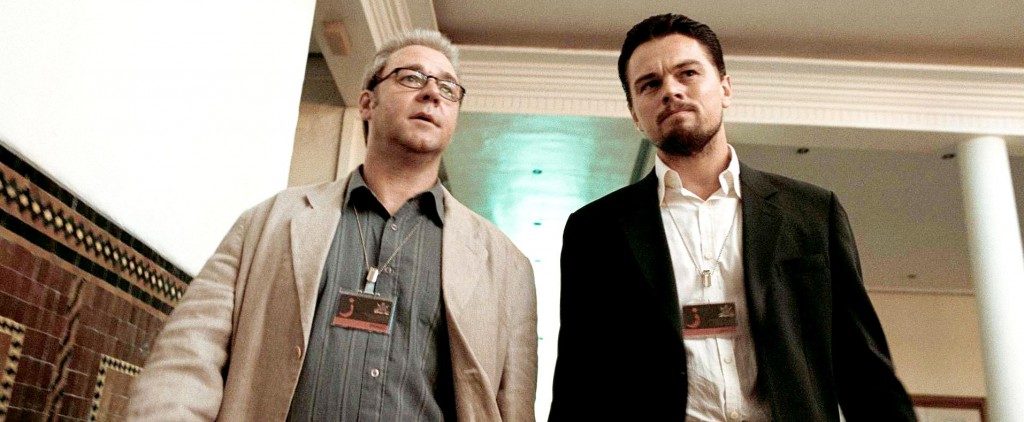 If you want to see two of the greatest actors of this generation thrown in together in a single film directed by one of the greatest directors of this generation, watch 'Body of Lies'. Director Ridley Scott ensures that the action does not compromise the plot of the film, which is indeed complex, with many layers. While the plot does have its pitfalls with some misplaced plot points, 'Body of Lies' is an exceptional genre film. You can't really go wrong when you cast Leonardo Di Caprio and Russel Crowe in leading roles. A well balanced, vivid portrait of the CIA in the Middle East and a startlingly realistic take on terrorism.
Read More: Best Dia Mirza Movies
8. Master and Commander: The Far Side of the World (2003)
One of the little known Russell Crowe gems. This film is normally overshadowed by many other Crowe films like 'A Beautiful Mind' and 'Gladiator' which released in the 2000-2005 time period. However, 'Master and Commander: The Far Side of the World' is a brilliant film which is a detailed examination of life in the 19th Century British Navy. It strikes a nice balance between its fierce battle sequences and its quiet intimate scenes. Crowe dominates once again in this realistic and entertaining sea saga. All in all, this is one of the most well rounded stories to ever be narrated on the big screen.
Read More: Best Rani Mukherjee Movies
7. Les Misérables (2012)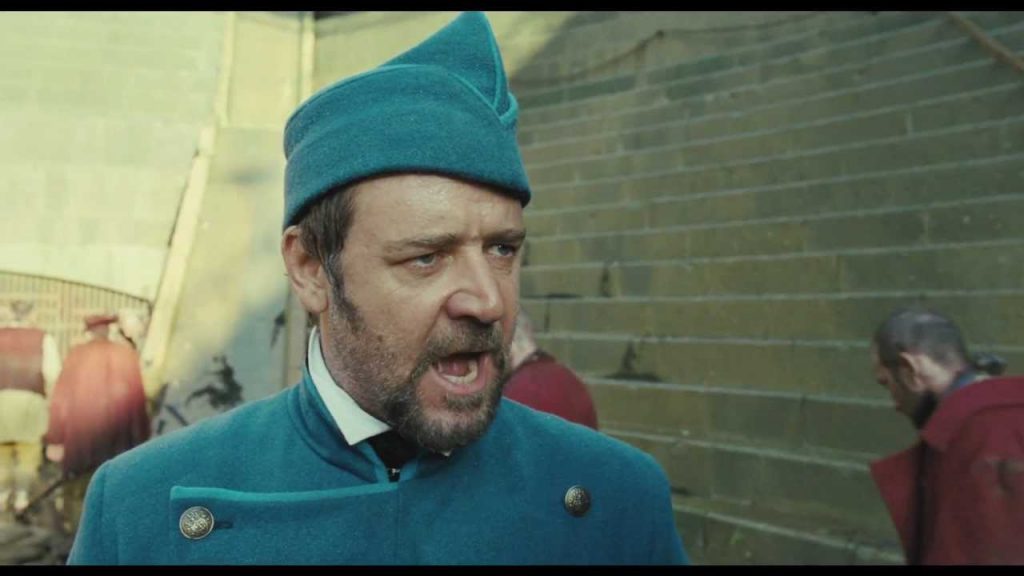 Based on a classic French novel of the same name, 'Les Miserables' is a musical drama that has you laughing, crying and feeling inspired. I credit this film with the being the one that got me interested in musicals in the first place. 'Les Miserables' is a powerful story of redemption, grace and love. Eddie Redmayne, who also stars in this film in one of his earlier roles, puts in a great performance. The film does have its slow moments, which are acceptable since it is supposed to be a slow-burn drama film but the overall movie experience is an emotional roller coaster.
Read More: Best Eddie Redmayne Movies
6. American Gangster (2007)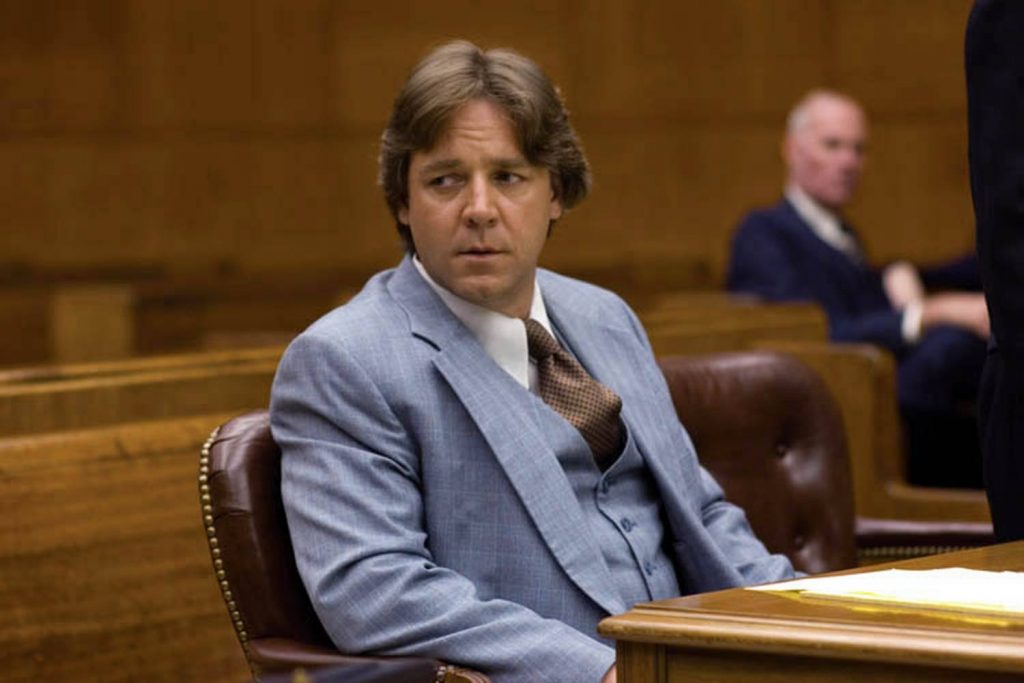 American Gangster is a period piece which follows the work of a detective to bring down a drug kingpin in 1970s America. The film works on various levels, it paints a vivid portrait of the desperation and weakness in Harlem and America during that time period. It is a character driven drama with Denzel Washington and Russell Crowe in lead roles, putting in splendid performances. Ridley Scott's direction is fantastic, the scenes in the film are constructed perfectly, with a special mention for that memorable, brutally effective opening scene. A true gangster epic.
Read More: Best Ridley Scott Movies
5. The Insider (1999)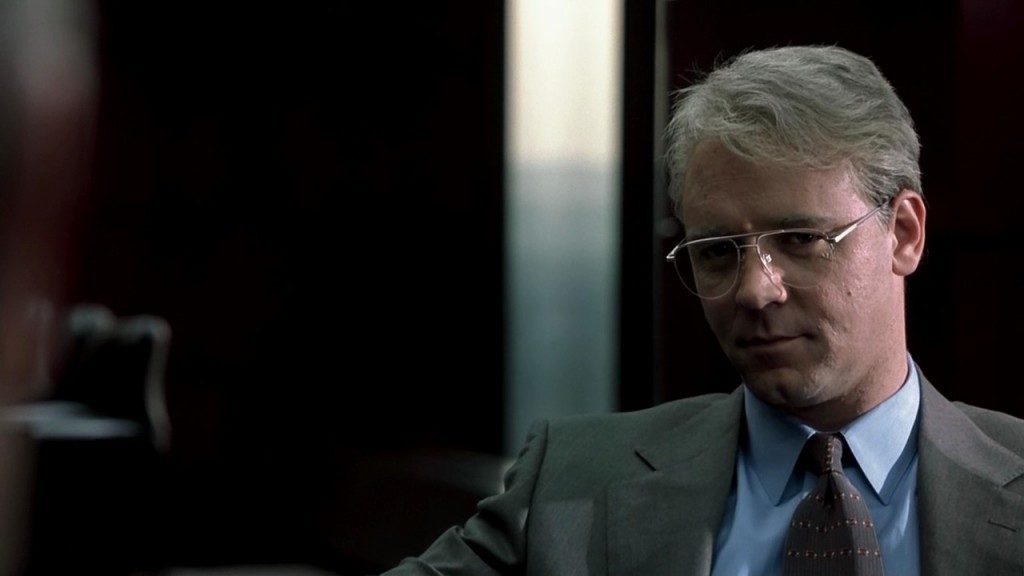 A long time ago when tobacco companies ruled the world, it took a man called Jeffrey Wigand to expose the harsh realities of the harmful effects of tobacco. The film follows the tale of this man, (Played by Crowe) who knew too much. Dramas do not get more intense than this. The film has a duration of a 157 minutes but does not, even for a moment, feel stretched or boring. The movie poses certain questions that are intended to invoke thought in the viewer, while exploring them to unprecedented depths which are by no means native to the film industry. Al Pacino puts in a spell-binding performance, probably his best performance in the 90s. Pure, gripping entertainment that will sweep you away.
Read More: Best Zach Braff Movies
4. A Beautiful Mind (2001)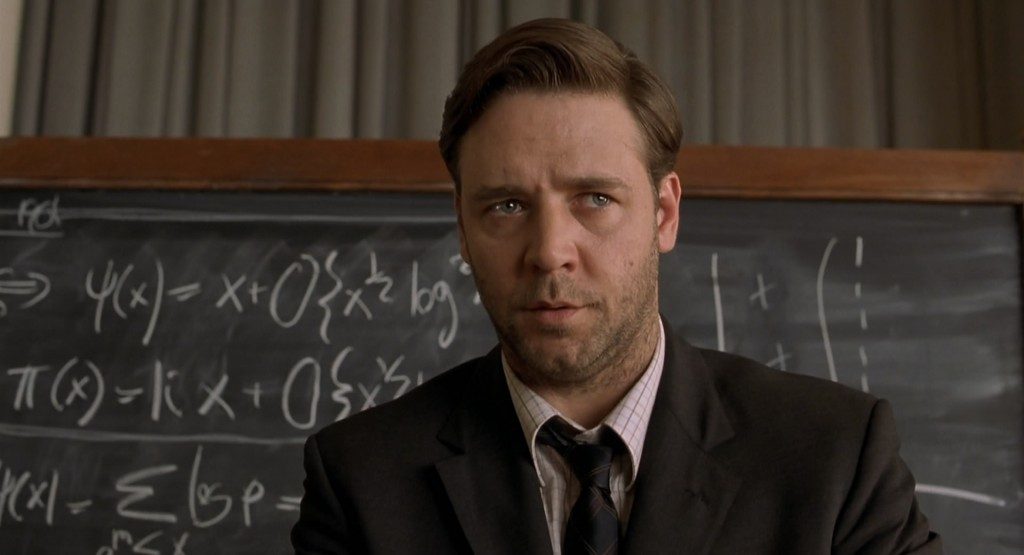 The movie follows the real life of John Nash (Played by Crowe), an asocial mathematician, that suffered over the years due to his schizophrenia. That beautiful Nobel Prize acceptance speech which Nash delivers at the end of the film is probably among the best monologues in cinematic history. The film is able to portray all the complex reactions to mental illness while at the same time, maintaining the humanity and dignity of the patient. One of those rare Hollywood films that touches you on so many levels and packs a powerful message.
Read More: Best Kay Kay Menon Movies
3. Cinderella Man (2005)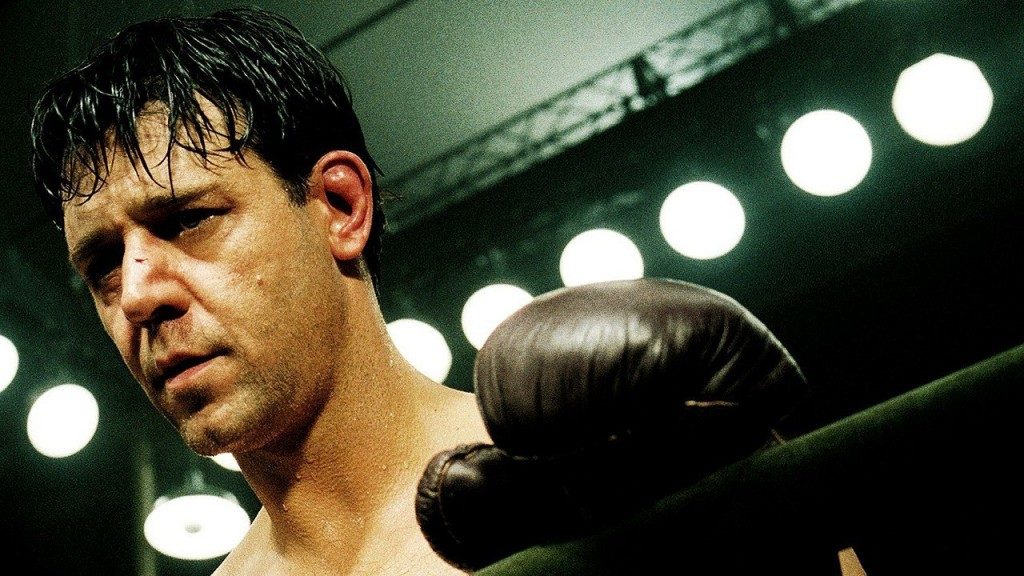 Boxing films are a commonplace thing in Hollywood. Films like 'Rocky', 'Raging Bull' and 'Million Dollar Baby' have proved that Hollywood is good at making films in this niche. However, while 'A Cinderella Man' is in essence, a boxing film, it is more a tale of a man struggling to earn his living during the Great Depression. Director Ron Howard makes the Depression a visceral reality without using violins or cliche shots of homeless people in soup lines. To say Russell Crowe as the struggling boxer James J. Braddock carries the film would be an understatement. It's very difficult to think of any actor who could have played the role to such a degree of perfection. Film Making at it's very best.
Read More: Best Ron Howard Movies
2. L.A. Confidential (1997)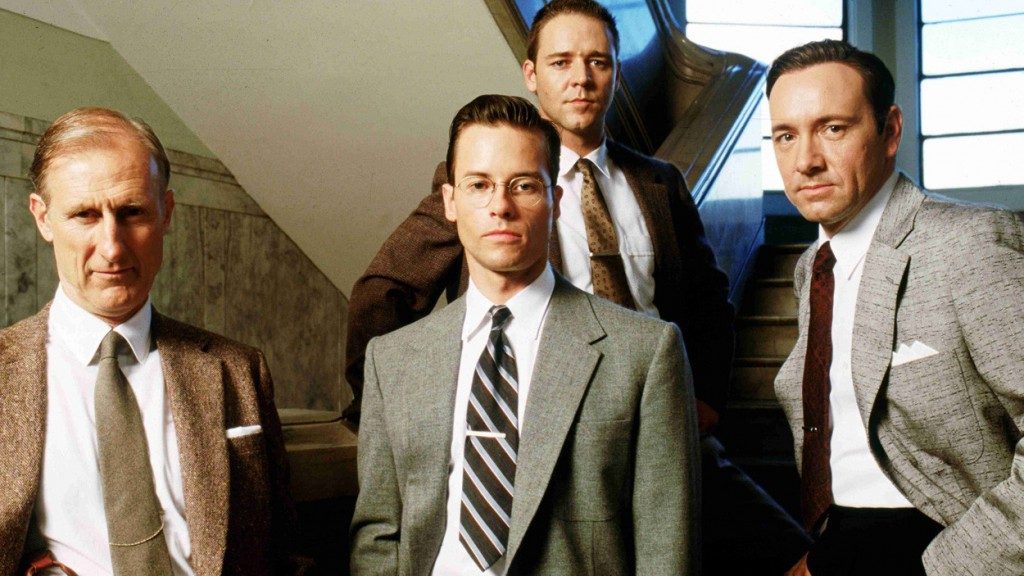 There are few detective films which come close to the quality of 'L.A. Confidential'. A film-noir in essence, 'L.A. Confidential' explores police corruption in Los Angeles in 1950s. The story follows three cops, with contrasting personalities, played by Kevin Spacey, Russell Crowe and Guy Pearce. Danny DeVito is wonderful in his supporting role, The pace of the story-telling is great, the plot is paced perfectly, it has moments of drama, tension and of great action. Curtis Hanson's direction is spot-on, he has a great sense of place and time as it echoes the sprawling nature of both the story and the city. The film also features one of the best performances of all time as a prostitute by Kim Basinger, who was rightfully awarded a best supporting actress Oscar for the film.
Read More: Best Kevin Spacey Movies
1. Gladiator (2000)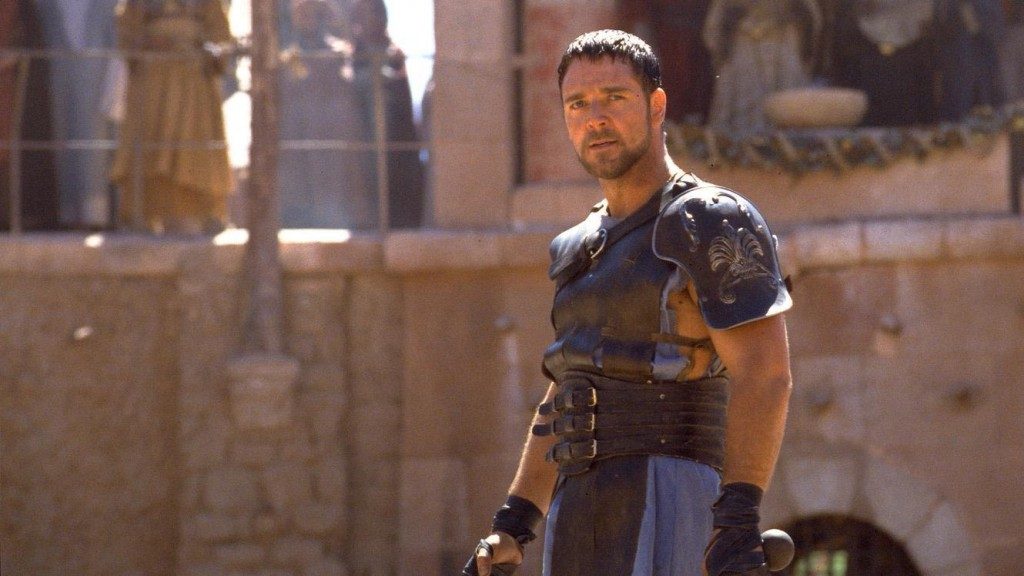 'Gladiator' is up there among the greatest films of all time. The film which fetched Russell Crowe his first and only Oscar. Hans Zimmer's wonderful score 'Now We Are Free' complements this modern epic perfectly. In narrative terms, the plot and the story arc is simplicity supreme. The cinematography and the action sequences are among the best you'll see in any Hollywood film. The gladiator arena fight scenes in particular, are stunning. The dialogue is almost poetic at times, the film is highly quotable with a number of iconic and inspiring speeches. 'Gladiator' is one of those films that leaves you with a feeling of awe inside, with the urge to watch it all over again.
Read More: Daniel Craig Movies