When one normally thinks of directors, acting in the flesh doesn't really come to mind. An overwhelming majority of Tinseltown's visionaries have always conducted their magic from behind the camera, and not always on the opposite end. However, the man behind this endeavour is an exception to that rule- Ron Howard.
Howard had cinematic pedigree in his genes, born to actress Jean Speegle and director Rance Howard. He notably appeared in two renowned television shows, first as a child on 'The Andy Griffith Show', then as an adolescent on 'Happy Days'. Howard's acting experience contributed to an evolved sensibility, that has led to his numerous accomplishments as a filmmaker. Here is the list of top Ron Howard movies.
10. The Beatles: Eight Days a Week (2016)
Modern fans wouldn't normally expect Howard to helm a masterful and intricate documentary on arguably the most accomplished band of all time, but life can be surprising when we least expect it. Howard was a Baby boomer after all, so he was ideally placed to be in love with the Beatles, as much of his peers inevitably were.
Howard approaches the legendary group through a different perspective that makes all the difference- their tour years (1962-66). They would retire from touring permanently in August 1966, after which they released 'Sgt. Pepper's Lonely Hearts Club Band' the following year. This makes this film more significant, as it captures a heartwarming experience through archival footage, delighting fans and prospective admirers alike.
9. Cocoon (1985)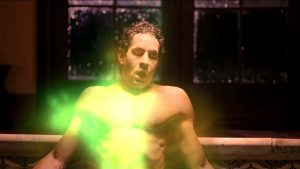 Howard's treatment of his themes has always been replete with ample emotion, and envisaging misunderstood but well-meaning characters in the face of adverse circumstances. This particular talent has often been underscored in his fantasy films, which offer a larger scope. 'Cocoon' is its shining example.
The science fiction comedy-drama focuses on a benevolent race of aliens from Antarea who have come to rescue those left behind on Atlantis, enclosed in protective cocoons. There is a realistic balance between their magnanimity and otherworldly abilities, and the initial self-interest but later comprehension of the old residents nearby. The follies of life and love are explored wonderfully in this unique plot, through the multilayered interactions between the aliens and the humans.
8. Night Shift (1982)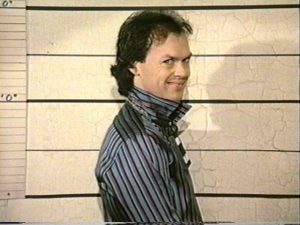 'Night Shift' starred Henry Winkler and Michael Keaton, the latter of whom was in a lead role for the very first time. It is their infectious chemistry as Chuck and Bill respectively, that set the tone for this acerbic comedy.
The plot revolves around the workplace shenanigans of these two unlikely friends, one a former Wall Street stockbroker, and the other, a lowlife, agitated no-gooder. The unlikely setting of the morgue works wonders as a unique backdrop to the humour, and becomes problematic when they decide to begin a prostitution business. Dicey in parts but essential for the most, 'Night Shift' is Howard's humorous take on a sensitive matter.
7. EDTv (1999)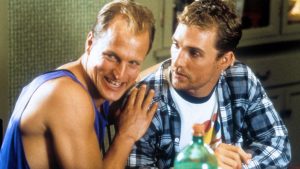 Howard anticipates a highly relevant and crucial issue with some impressive foresight and realism through the satirical comedy 'EDTv'. Modern life is rife with reality television. This demands every detail of people's regular lives to the point of voyeuristic obsession. Howard presents a nuanced understanding of this complex subject way before the advent of today's data and technology concerns.
Matthew McConaughey plays the titular Ed who is selected as the 'host' of his own reality television show, and is lent a superb helping hand by Woody Harrelson as his loser brother Ray, and Jenna Elfman as Shari, whose relationship with Ed kickstarts 'EDTv' into popularity. Howard brings honesty to the process of manufactured happiness and satisfaction through the exaggerated illusion of the reality show structure to substantial effect.
6. Cinderella Man (2005)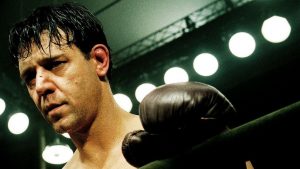 Sports films always have a special place for the underdog. The ones who fight all odds to rise up and take the fight to the enemy. To those who persevere in the face of pain, yet dedicate themselves to their goal and win.
The story of James J. Braddock is one such story. The classic underdog with the rags-to-riches story that we mistakenly think to be solely cinematic. Russell Crowe delivers a magnificent performance as the Irish-American world heavyweight boxing champion set in the gritty backdrop of the Great Depression. He is ably supported by Renée Zellweger as his wife Mae, who suffers for, yet supports him in his brutal trade as well as a terrific Paul Giamatti as Braddock's manager Joe Gould. Howard skillfully contrasts the starkly hopeless setting against the eternal hope of the protagonist's admirable strife.
Read More: Steven Spielberg Movies