Leonardo DiCaprio is an actor that everybody loves. And why not? He is one of the very few actors who has been entertaining us with some stupendous performances for the last 25 years. He might have become famous after 'Titanic', but he was doing some great acting long before that. After the huge success of 'Titanic', he used the fame to make avant-grade films that otherwise wouldn't have seen the light of the day.
Leonardo DiCaprio did win an Oscar for 'The Revenant' but we know that is not going to stop him. If anything it will only motivate him to keep pushing boundaries of acting forward. Since many years now, he has been portraying challenging roles in several interesting projects. He doesn't mind going to extreme lengths in order to prepare for his roles. He is a true-blue method actor, in the same bracket as Al Pacino and Robert De Niro. He has his own distinctive style that is almost instantly recognizable, but he also has this chameleon-like ability to disappear into the character that he's playing, completely wiping out his true self.
It will be interesting to see how his career shapes from here on, considering the list of his upcoming films simply looks irresistible. If he continues to work with his favorite directors, which includes the likes of Martin Scorsese and Quentin Tarantino, we are sure to witness many more great films from his stable. For now, let's focus on what he has already done. Here's the list of the best Leonardo DiCaprio movies that you must see. You can also watch some of these top Leonardo DiCaprio movies on Netflix, Hulu or Amazon Prime.
20. Romeo and Juliet (1995)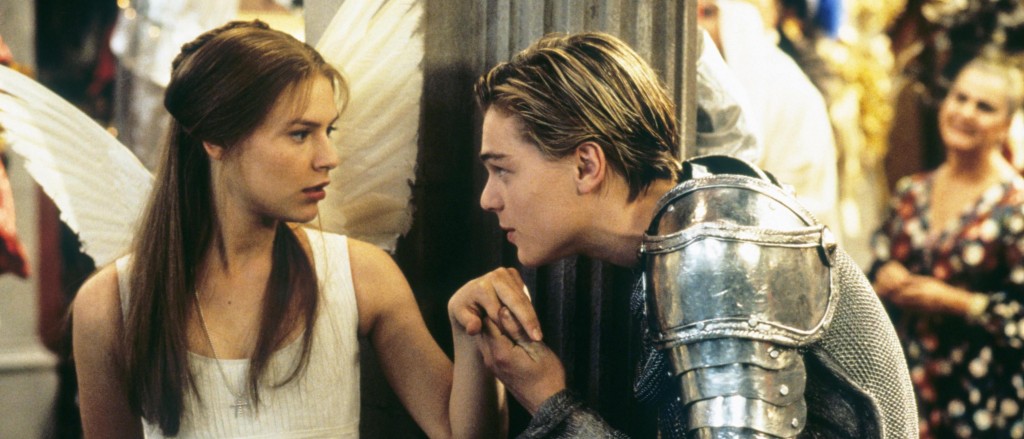 Before Leo became a global megastar, he did an out and out romantic film that might have led him to the film that will ultimately skyrocket him to the most sought after actor (of course, we are talking about 'Titanic'). There's nothing new in 'Romeo and Juliet', a story that has been done to death in various forms. But what's refreshing is DiCaprio and Claire Danes' sizzling chemistry. You can also see flashes of brilliance in Leo's performance, that breathes life into blah moments of the film.
19. The Quick and the Dead (1995)
One could argue that this is far from Leo's finest performances. But I have a soft corner for "The Kid" and the film in general. The movie is, of course, far from perfect. In fact, it is heavily flawed. DiCaprio here is still learning his craft but one could see his inquisitiveness here as an actor. Though at the time critics felt it was a lackluster performance, in retrospect, it kind of gives more insights into his style and shows how much he has evolved as an actor in the years that followed. While I wouldn't recommend this film to the most ardent cinephiles out there, staunch fans of DiCaprio can still check this one out, just to get a deeper understanding of his growth as an actor over the years and how hard he has worked to polish his craft.
18. Marvin's Room (1996)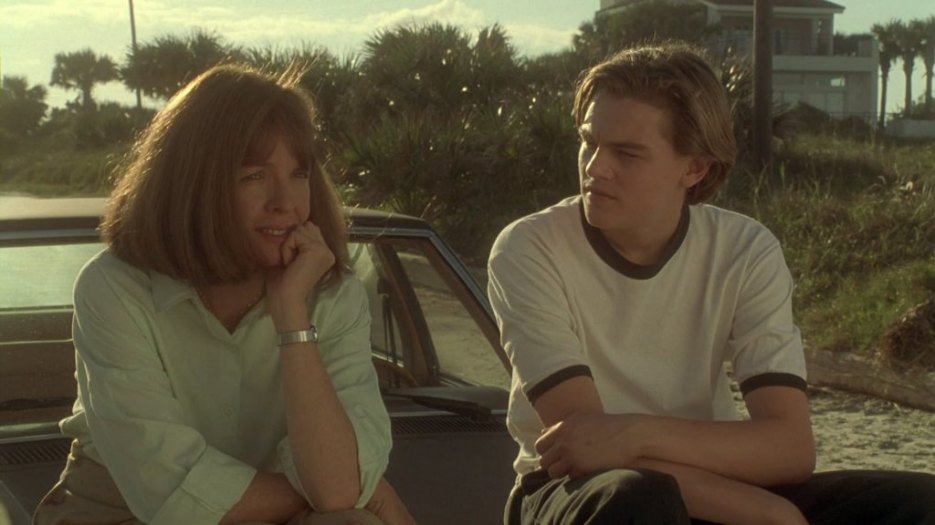 A personal favourite of mine, 'Marvin's Room' is, in my opinion, one of the most criminally underrated melodramas of the 90s. Starring an ensemble cast that includes Meryl Streep, Diane Keaton, Leonardo DiCaprio and Robert De Niro, the film tells the story of two siblings who've been estranged since their father had a stroke almost two decades ago. DiCaprio stars as Hank, son of Lee (played by Streep). The actor who was in his early twenties here displays astonishing maturity in his portrayal of the character. He understands the inherent melodramatic elements of the film to great depths and makes sure he never goes overboard with his emotions. It's a beautiful performance that is a testament to the actor's genius. A lot of the credit here also goes to Scott McPherson's script. The writing was so good that it made a significant part of DiCaprio's job easier.
17. The Beach (2000)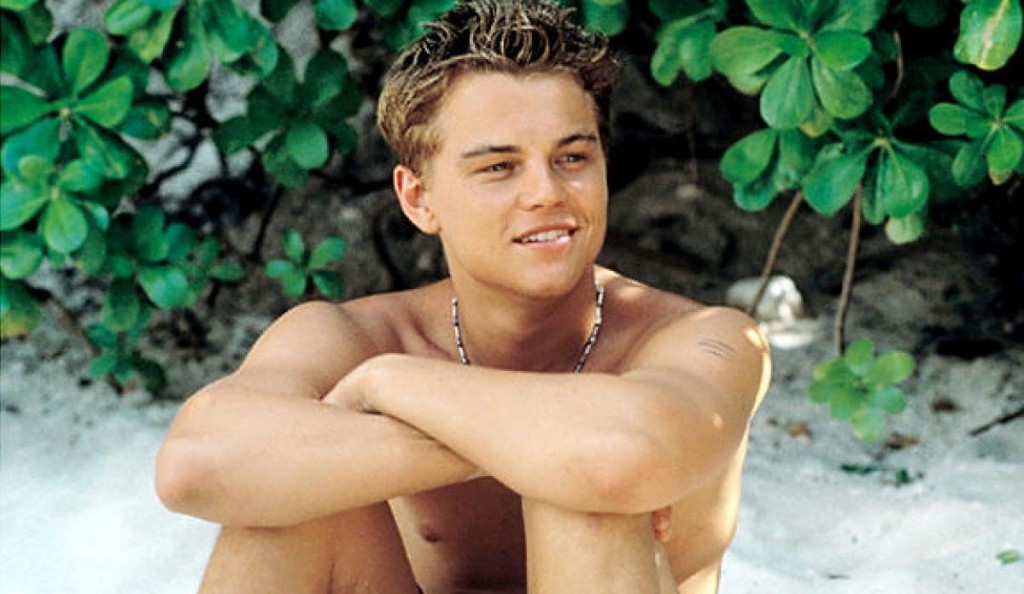 With a gifted cast that includes actors like Dicaprio and Tilda Swinton, 'The Beach' undoubtedly presents some of Boyle's best moments in artistic terms. The plot creates the characters of Richard and Sal, who meet on the pristine island of Ko Samui after Richard is left a map by Daffy, a stranger who commits suicide. Their relationship with each other and the island is explored through various territorial events like bonfire parties and agricultural tasks. The interesting dynamics of their emotional intellect and mental vulnerability owing to the island are vaguely put forth. Even though the film was panned by critics and negatively spoken of by the director himself, 'The Beach' presents a medley of sacrifice and love in the utmost appealing of fashions. It is one of the early Leonardo DiCaprio movies that truly showed his immense talents.
16. The Great Gatsby (2013)
Say what you will, but 'The Great Gatsby', despite being a problematic film, has its share of moments. In a richly conceived film, Luhrmann manages to carve out an identity for himself, populating his stunning visual style with a sense of bereavement and pretense that is hard to ignore. And really, how can you ignore the towering screen presence of Leonardo DiCaprio as the Great Gatsby?! The image above alone displays the kind of charisma he brings to the role. You may not have liked the film, but, as always, it is difficult to not like Leo's performance. He plays the suave but broken Gatsby to perfection.
15. Gangs of New York (2002)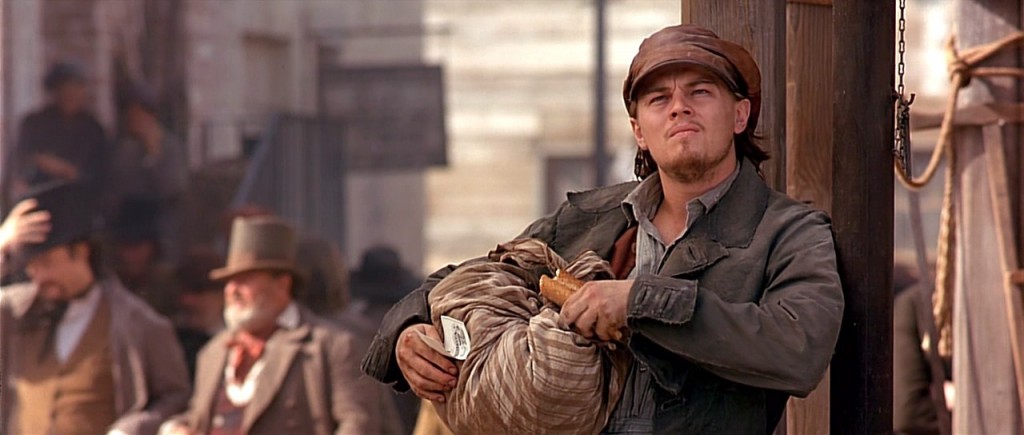 Directed by Martin Scorsese, 'Gangs of New York' explores the street gang culture in New York set before the Civil War. The film was been praised for its raw intensity and some fantastic acting. What else do you expect when you have Daniel Day-Lewis channeling Bill the Butcher and Leonardo DiCaprio playing Amsterdam Vallon. While the film itself may not be among the strongest of Scorsese's works, the performances surely are memorable. Leo does get overshadowed quite a bit due to Day-Lewis' towering performance. But he makes sure that his presence is felt throughout the film, and that in itself is a great achievement when you have Day-Lewis starring alongside you.
14. Catch Me If You Can (2002)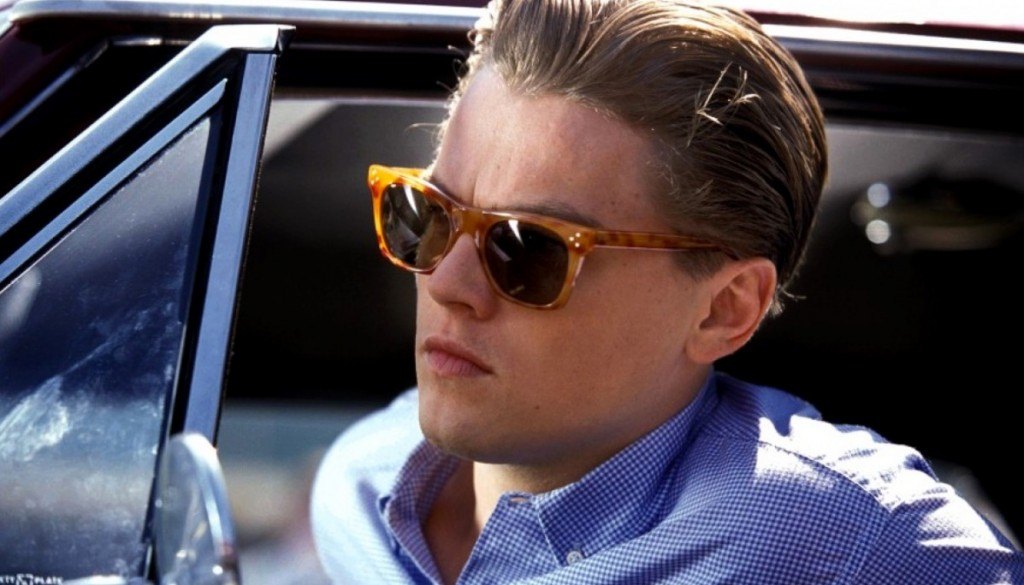 Directed by Steven Spielberg, this biographical crime drama movie is a fun watch from beginning to the end. Spielberg utilizes DiCaprio's boyish looks, his charms and his ever-confident attitude with great effect to play a cunning thief with an effervescent charm. Tom Hanks, the Mr. Nice Guy, plays the cop. While this is nowhere close to DiCaprio's finest performances, it still is fun to watch him on screen. He brings a very distinctive kind of charm to the role and makes it look like no other actor could have done justice to the character. It's perhaps the least challenging role in his career, but even then, he makes sure that the viewers do not take their eyes off the screen.
13. Body of Lies (2008)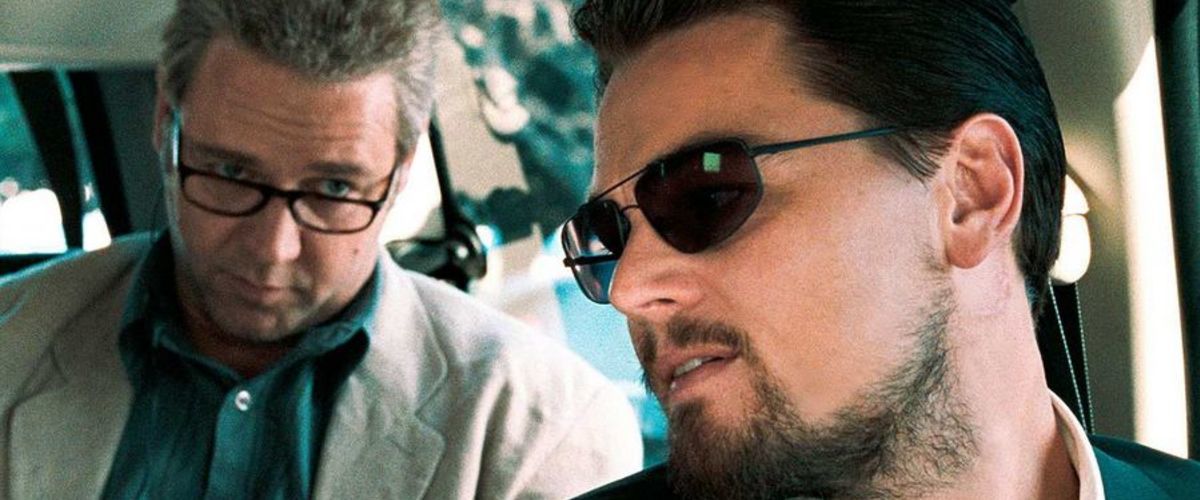 If you want to see two of the greatest actors of this generation thrown in together in a single film directed by one of the greatest directors of this generation, watch 'Body of Lies'. Director Ridley Scott ensures that the action does not compromise the plot of the film, which is indeed complex, with many layers. While the story does have its pitfalls with some misplaced plot points, 'Body of Lies' is an exceptional genre film. You can't really go wrong when you cast Leonardo Di Caprio and Russell Crowe in leading roles. It is a well balanced, vivid portrait of the CIA in the Middle East and a startlingly realistic take on terrorism. Leo is magnetic in his role here, and carries the film on his shoulders. His performance even masks some of the narrative flaws in the film. 'Body of Lies' may not be the finest action film of the 2000s but it certainly is worth watching, mostly for the performances of its lead actors.
12. The Departed (2006)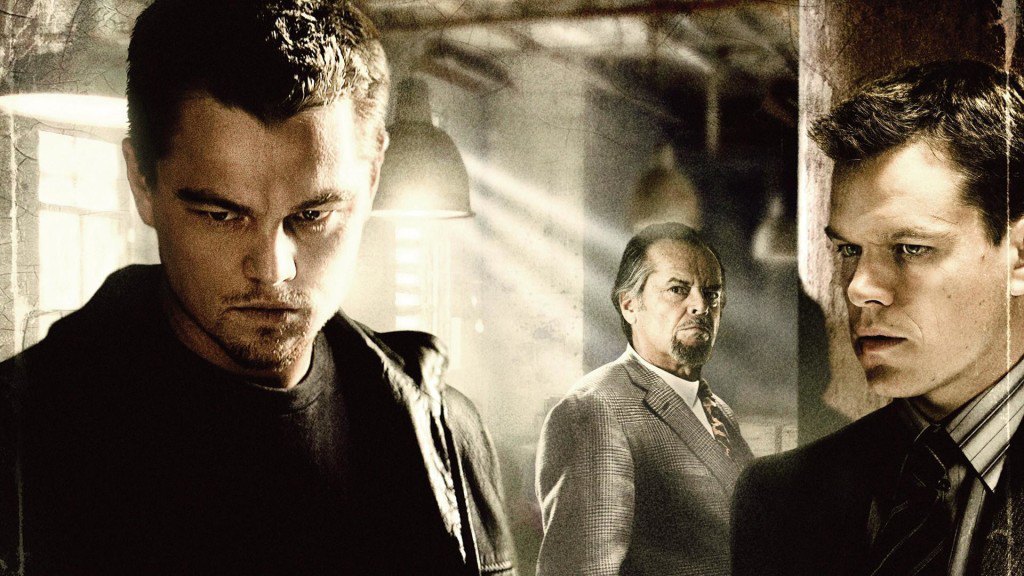 When Martin Scorsese is in the driver's seat, you know you are in for a ride. And what a ride 'The Departed' is. Buoyed by terrific performances all around, the film went on to win Best Picture and Best Director awards in the Oscars. The film is actually a remake of Hong Kong thriller 'Internal Affairs' and revolves around an undercover cop and a mole in the police who attempt to identify each other while infiltrating an Irish gang in South Boston. DiCaprio plays the role of William Costigan, who's looking to infiltrate notorious gangster Frank Costello's crew. What's most striking about this performance here is his equation with Jack Nicholson. There's a weird kind of tension that you could sense in scenes involving both of them. But DiCaprio makes his presence felt and ensures he isn't subdued by the intimidating charm and charisma of Jack Nicholson.
11. Titanic (1997)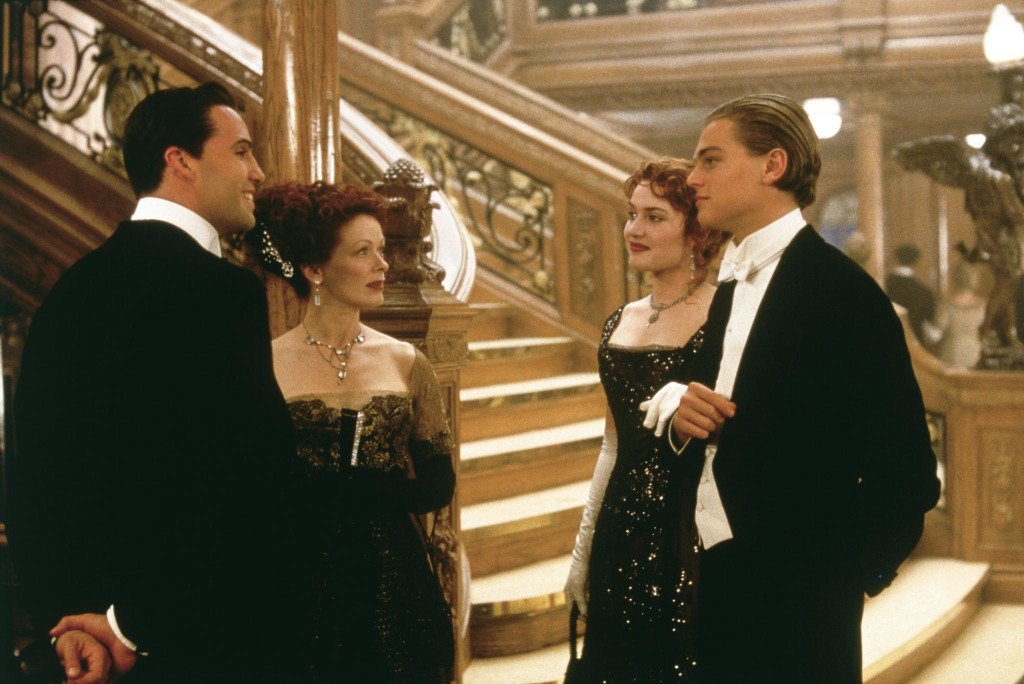 A magnum opus. This James Cameron-directed film saw Leonardo DiCaprio in a romantic avatar and gave him an unattainable fame. Though, after this, he purposefully avoided to star in any big-budgeted romantic dramas (till 'The Great Gatsby' happened). The film itself despite being lavish and grand scale also provided a good platform for both Leonardo DiCaprio and Kate Winslet to display their acting chops. Again, not his most challenging role, but what DiCaprio does here is truly remarkable. He owns Jack Dawson completely, in a way that makes you feel only he could have done justice to the role. Such is his charm and charisma. Most people criticize his performance in the film, but in my opinion, he perfectly handles the role and does exactly what the film demands him to.
Read More: Kate Winslet Movies
10. Revolutionary Road (2008)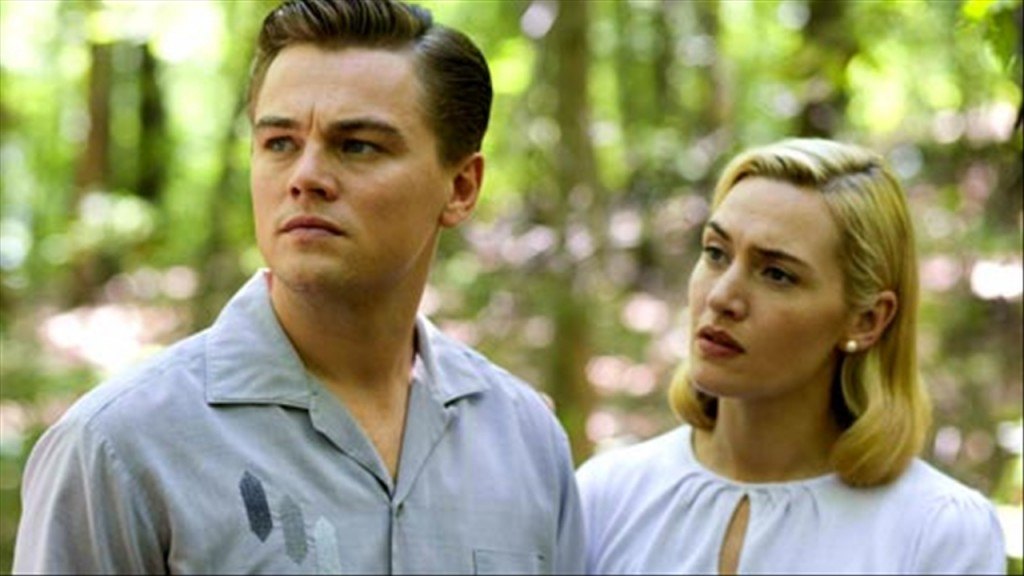 In 'Revolutionary Road', Kate Winslet and DiCaprio are brilliant as a young couple in suburbia fifties, trying to make a life for themselves. DiCaprio is excellent as Frank, married but with a wandering eye, content in a world his wife finds miserable. 'Revolutionary Road' is easily one of the most underrated works of Leonardo DiCaprio. His portrayal of a confused young man struggling to cope up with the realities of married life is quite remarkable. At the hands of any other actor, the character of Frank may have looked stereotypical and cliched, but DiCaprio beautifully paints the various shades of his character, turning him into a genuine, flawed human being.
9. What's Eating Gilbert Grape (1993)
Leonardo DiCaprio's performance as mentally challenged Arnie was a revelation, and so remarkable that very few believed it was a normal actor in the part. The work made clear the young actor was the real deal, and not only that but an actor of astounding talent. He was nominated for Best Supporting Actor at the Oscars. And yes, Johnny Depp was lead in the film, but it was Leo who deservedly received all the attention. It's astonishing how he manages to not play the character but become the character. Many critics still argue that this is his best performance till date. While I do believe he has done superior work later in his career, this is not too far away from his greatest performances. As Arnie, DiCaprio is warm, funny, extremely adorable and makes you emotional.
8. Blood Diamond (2006)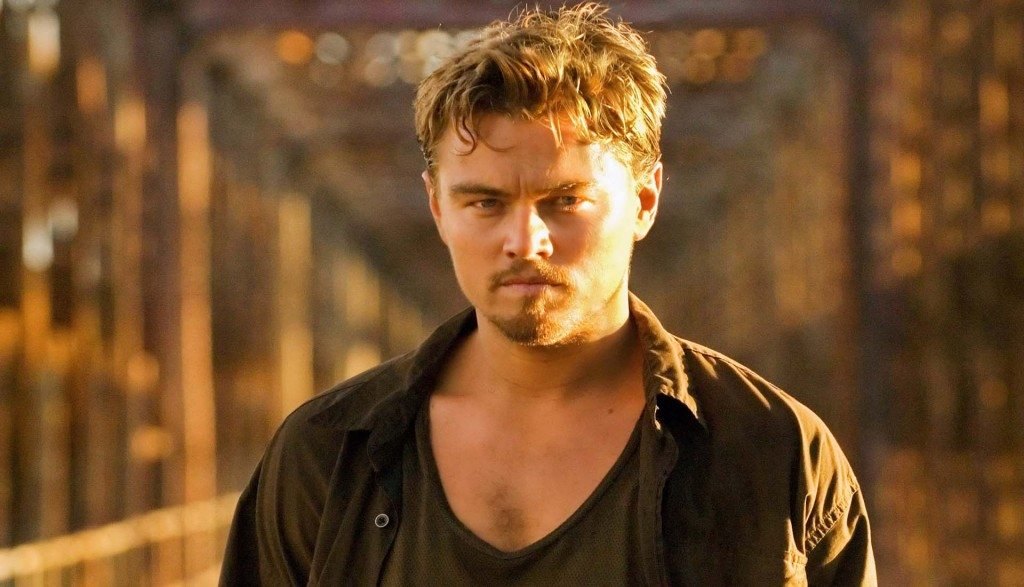 A war thriller set in Africa, Leonardo DiCaprio portrays a smuggler with a good heart in this film. The plot follows Archer, who with his strong survival instinct has made himself a key player in the business of conflict diamonds. Political unrest is rampant in Sierra Leone, and his own life is in chaos, but upon meeting Solomon and Maddy, Archer's life changes forever as he is given a chance to make peace with the war around him. Leo received a nomination for Best Actor, but he deserved much more for this film. His accent is impeccable and handles the emotional scenes with astonishing subtlety and finesse. Final scenes in the movie will make you teary-eyed, and if you haven't watched this movie yet, now's a good time. 'Blood Diamond' is, in my opinion, one of those films from the last decade that truly deserves more love and appreciation.
Read More: Best Matt Damon Movies
7. Django Unchained (2013)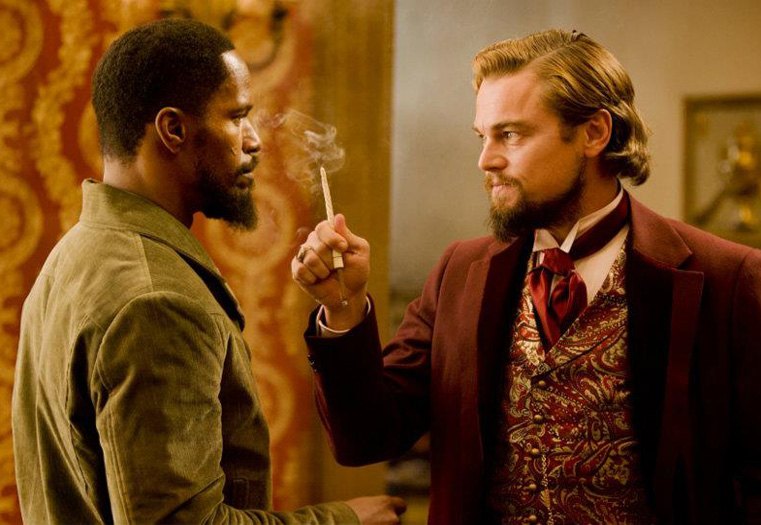 'Django Unchained' is unpretentious in its intentions right from start, and plays throughout as an unflinchingly gruesome tale of revenge with plenty of bloodshed and bullets. But at the same time, it's unapologetically funny, where even in the most violent scenes you might find yourself laughing. And that's where the strength of the film lies. 'Django Unchained' has four brilliant performances: Foxx brings an unbridled tenacious resolute to Django with his stoic portrayal of a slave on a mission. Brimming with charm, chutzpah, and humor, Waltz plays Dr. Schultz in a supremely crafted performance. Leonardo DiCaprio in his first full-fledged negative role holds the screen like no other. The sheer spitefulness that you generate for his character is the testimony of Leo's caliber in playing a loathsome and ruthless Calvin Candie.
6. Shutter Island (2010)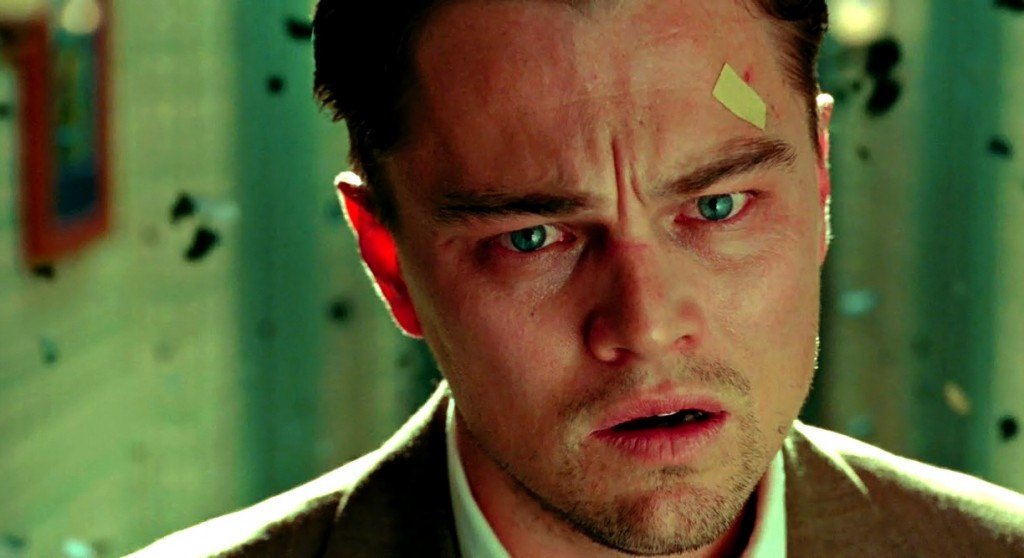 'Shutter Island' is one of the best psychological thrillers made in this century. It is set in the 50s and stays true to the film noir style of building a mystery; with a curious lead detective shrouded in his own mystery unveiling simultaneously with the plot, frequent flashbacks that disrupt narrative flow, lingering presence of a femme fatale, supporting characters that are embedded with curiosity rather than solutions, tragic universal event preceding the plot that lends a dark ambience. Like a rat in a cage, DiCaprio is again superb as a Federal Marshall. He is remarkable in capturing the many emotions needed to create this complex character. The final scene where he has that conversation with Mark Ruffalo before he is taken to the lighthouse is absolutely chilling. It is one of his most understated performances. While the film may come off as a bit too dramatic and self-indulgent for some, one cannot deny the raw intensity of DiCaprio's performance here.
5. Inception (2010)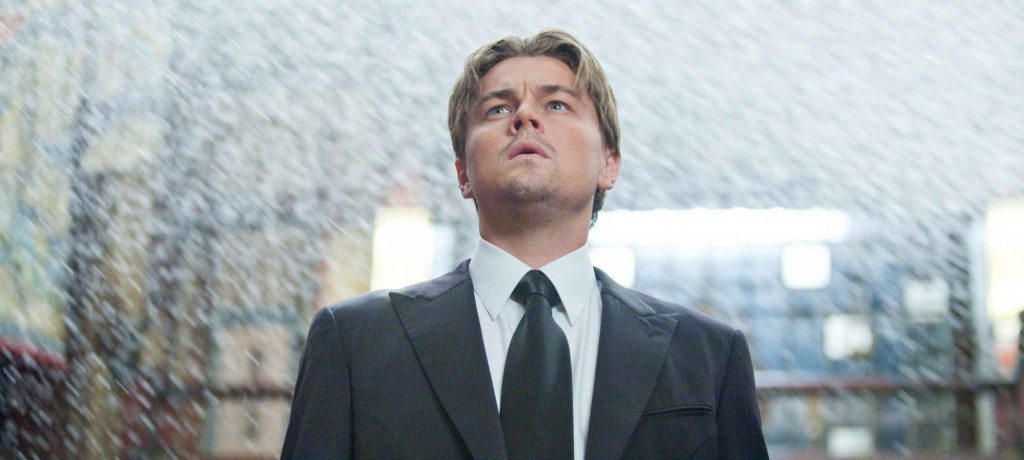 The most celebrated actor and the most celebrated director of this millennium joined hands to make a science fiction movie which is unarguably one of the greatest of this decade so far. Dom Cobb is a man who is separated from his children in the States and is willing to do anything it takes just to get back there with his children. Leonardo DiCaprio plays Cobb to the finest detail. Dom Cobb is one of the most layered characters Nolan has ever written and DiCaprio makes the character his own, portraying the emotions, guilt, determination and selfishness each to the finest detail.
When you have countless forums, articles, blog-posts, think-pieces being written about a spinning (or falling) top, it is enough of evidence of the popularity and influence of 'Inception' in pop-culture. And I have no doubt in my mind that it will remain a fodder for discussion and arguments for years to come. But the greatest service that 'Inception' did to science-fiction movies is that it made them cool again. It is true that 'Inception' is more of a Christopher Nolan film than a DiCaprio film. Unlike other movies on this list, where Leo is kind of irreplaceable, here any other good actor in place of him would have done just fine. Having said that, he does bring something special to his character: a vulnerability that he is so good at portraying. The film needed it. His character needed it.
Read More: Best Jamie Foxx Movies
4. The Aviator (2004)
DiCaprio got the perfect opportunity to shine in this biopic depicting the early years of legendary director and aviator Howard Hughes' career from the late 1920s to the mid 1940s. The film was nominated for 11 Oscars, including Best Director for Martin Scorsese and Best Actor for Leo. There could be a debate on what the order of his best performances should be, but this is unarguably one of Leo's best three performances to date. He effortlessly gets into the skin of the character, perfecting every single nuance. He displays inspiring charisma, arrogance and style, but we gradually learn that he is a deeply flawed man. Though the performance did receive high praise from critics, it still remains one of Leo's most underrated performances among fans.
'The Aviator' is also, in my opinion, one of Scorsese's most under-appreciated works. It may seem like a "made for studio" kinda flick but it's a film that brilliantly achieves what it set out to. The final scene has to be one of the most haunting, quietly devastating moments I've ever seen in cinema.
3. Once Upon a Time in Hollywood (2019)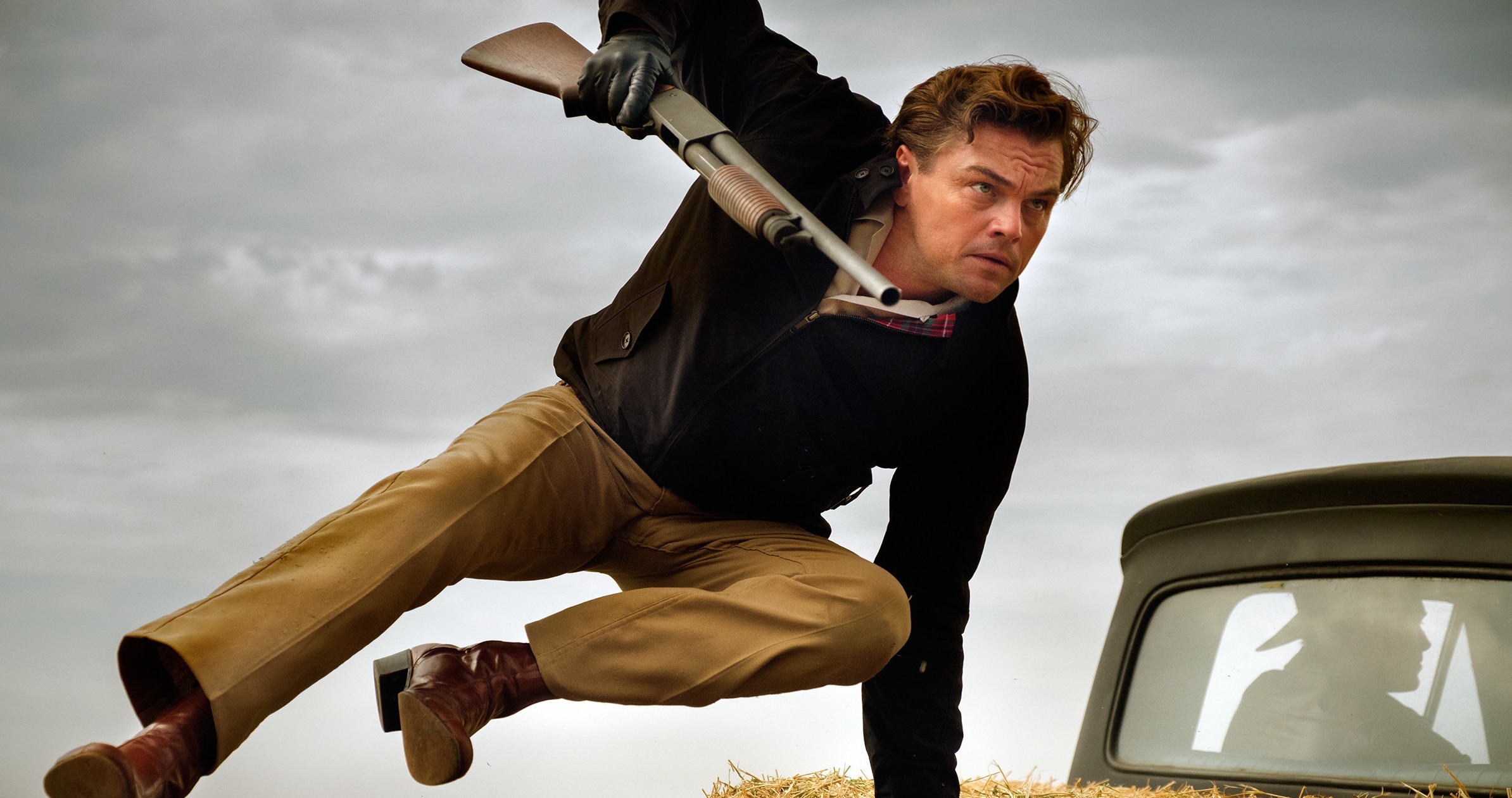 In ways more than one, 'Once Upon a Time in Hollywood' might actually be Brad Pitt's film — he has a more charming role. Having said that, purely in terms of giving an acting performance, Leonardo DiCaprio just chews every scene he is in. He has always loved more actor-y kind of roles. And in OUATIH, he plays an actor. So, you can imagine what a hunting ground this film must have been for him. He has at least five lengthy dialogue-heavy scenes where you can't help but be bedazzled by the craft he brings to the table. Clearly, Tarantino wrote those scenes with him in mind, because I doubt any other (with the exception of Daniel Day-Lewis and Joaquin Phoenix) would have been able to do justice with them.
2. The Revenant (2015)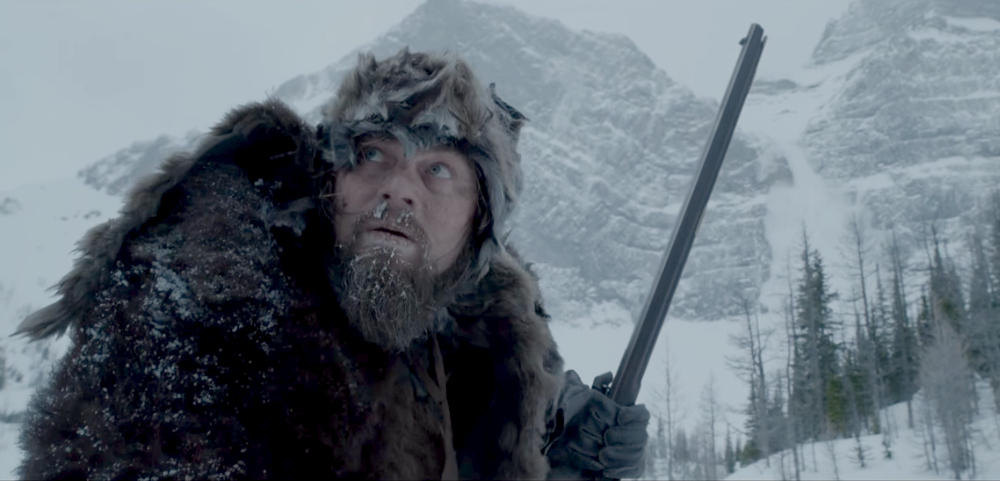 Brutal, unflinching and starkly beautiful, 'The Revenant' stretches the boundaries of cinema in every aspect imaginable, and at the forefront of it is an exceptionally courageous performance from Leonardo DiCaprio, who finally received the deserved Oscar glory. Enough cannot be said about this performance of DiCaprio, who for long periods of time in the film says nothing, throwing himself into the film with an unmatched intensity — one of the great physical performances in the history of the cinema. Watch his face, his eyes growing colder and meaner as we see his punished body come back from the dead in what is surely a miracle of survival. Incidentally, 'The Revenant' means back from the dead or after a long absence, and though DiCaprio often appears ghost-like moving through the wilderness, his character is very much alive, and focused in every way on getting back.
Many people argue that 'The Revenant' is an overrated film. I disagree. In my opinion, it's a film that transcends its seemingly simplistic plot. It is an incredibly evocative, haunting experience that makes you understand what it truly feels like to survive. And Leo brilliantly portrays the brutal physical difficulties that come with the experience.
1. The Wolf of Wall Street (2013)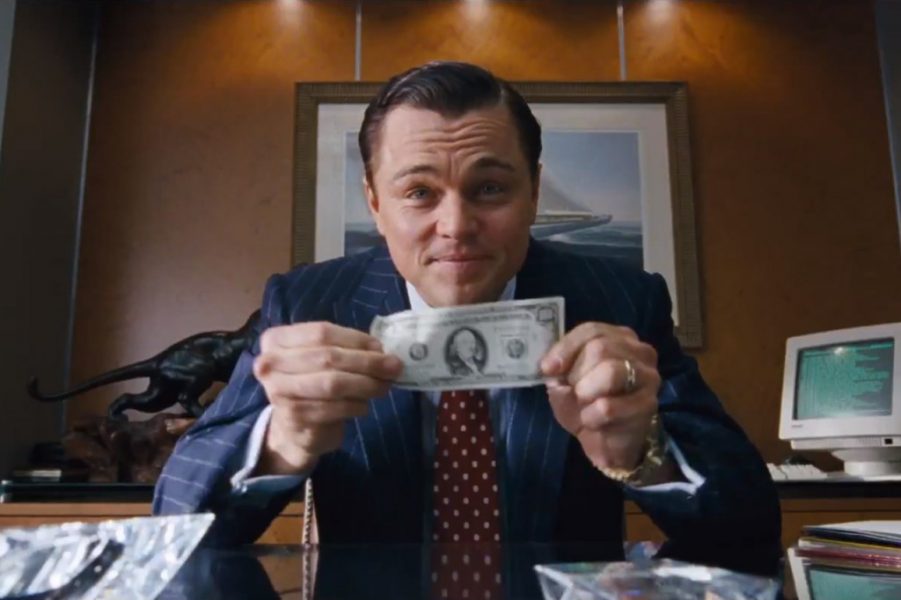 'The Wolf of Wall Street' is an understandably divisive film; to some people, it's too flashy and over the top while for some others, its moral compass is flawed. I agree with both the assessments, but cinematically, it is the most daring and audacious Martin Scorsese has been since 'Goodfellas'. Scorsese is a very courageous filmmaker, but 'The Wolf of Wall Street' is a true testament to the extent he is willing to go for his craft. A satirical comedy-drama about the real-life convicted Wall Street broker Jordan Belfort, 'The Wolf of Wall Street' is hilarious, witty and incredibly addictive. Scorsese has never been about dishing out life lessons through his cinema; they have always been about people, their lives and the perversity of fate. And in 'The Wolf of Wall Street', we see a despicable group of men doing despicable things and having a great time, without any retribution.
Scorsese underlines the irony of Belfort's life and how rights, wrongs and morality are just human constructs that can easily be manipulated. Belfort is conning us just like he conned his other victims and like all of them, we are naïve participants. Brilliant. Just brilliant. And the major part of this brilliance is Leo's performance. The film gave him an apt opportunity to display the acting range he has. Truly, one of the greatest performances of this century.
Read More: Best Martin Scorsese Movies