Quentin Tarantino popularized violence, satire, non-linear storyline and neo-noir in Hollywood. His filmmaking style is so distinct that you need just a frame of the film to know that you are watching a Quentin Tarantino movie. As one of the most talented directors working currently, he is also amongst the most influential voices in cinema.
It's hard to find any director with as magnificent first film as Tanratino. Regarded as one of the cult hits of the 1990s, Reservoir Dogs' is also one of the best indie films you will ever see. He has paved his own path to greatness since that film. An ardent fan of films and theater since childhood, Tarantino is a talent with exceptional abilities. What he achieved with 'Kill Bill', 'Pulp Fiction' and 'Inglourious Bastards' is beyond description. With that said, let's jump into the list of top Quentin Tarantino movies, ranked from average to best. You can watch some of these best Quentin Tarantino movies on Netflix, Hulu or Amazon Prime.
9. Death Proof (2007)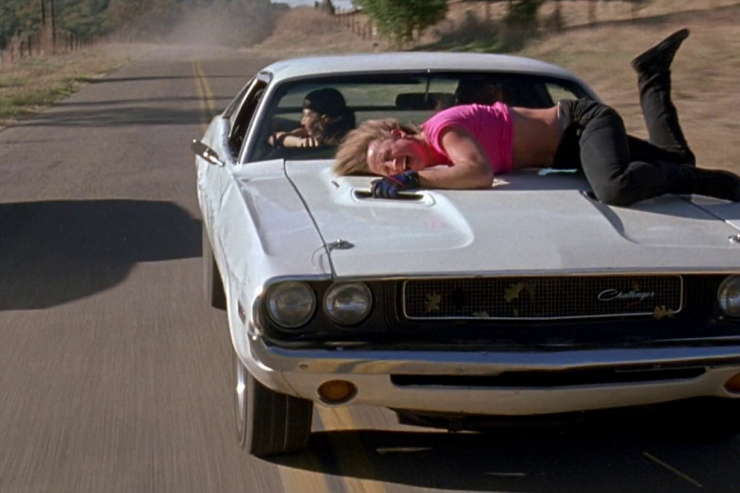 Considered to be the weakest film of Tarantino's career, 'Death Proof' is a story of a psychopathic stuntman, a serial killer in disguise, who allures women with speed. He takes them for death rides and purposely wrecks them, having made his car immune to maximum impact. Though he walks away from the scene without a scratch, problems occur for him when he targets a group of females, among which is a woman, who is a stuntwoman herself. As in most of his films, Tarantino appeared for a short sequence along with a lead cast of Kurt Russell and Rosario Dawson. Though the concept paid homage to the action-exploitation genre, 'Death Proof' was not as good as it was supposed to be.
8. The Hateful Eight (2015)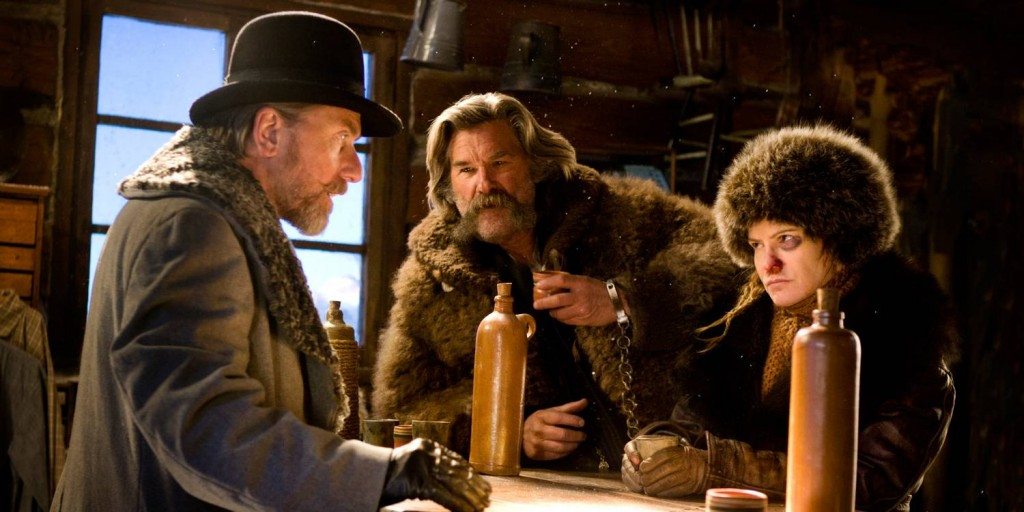 'The Hateful Eight' is in many ways a mix of Tarantino's own films, especially, 'Django Unchained' and Reservoir Dogs. The most striking aspect of Tarantino's filmmaking is not the story itself, but rather the characters and the words they speak. In 'The Hateful Eight', he gets to show off his strength and simultaneously play around with the viewer's mind. It may not be his best effort, but it by no means is an effort that you can scoff at; terrific cinematography and brilliant background score only add to the enjoyment.
7. Jackie Brown (1997)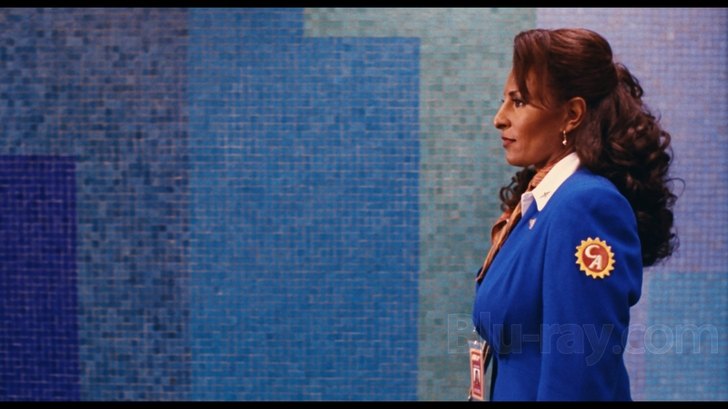 Based on Elmore Leonard's novel 'Rum Punch', 'Jackie Brown', like many Tarantino films, deals with another ethnic genre of exploitation, popularly termed as 'blaxploitation'. With an extremely intricate and engaging story-line, 'Jackie Brown' magnified the versatility of Tarantino after 'Reservoir Dogs' and 'Pulp Fiction'. The film tells us about a game among a female smuggler, an arms dealer, a bondsman and two FBI agents. When the agents intercept the lady for busting smuggled money for her boss, they ask for her help to bring down the boss. The smuggler, in jail, devises a plan to double cross both of the parties and elope with the money herself, along with the help of a bondsman, who was in love with her. With an ensemble cast of Pam Grier, Robert Forster, Michael Keaton, Robert De Niro and Samuel L. Jackson, 'Jackie Brown' again caught the eyes of critics and audiences and became one of the most talked-about films of '97.
6. Django Unchained (2012)
The most profitable cinema of Tarantino's entire filmography, 'Django Unchained' is a film, set in the old Western period and deals with a subject about the same. Another ensemble-cast film with Jamie Foxx, Christopher Waltz, Leonardo DiCaprio and Samuel L. Jackson, some of whom would find regular roles in his films, 'Django Unchained' tells us about a slave, who works in unison with a German bounty hunter to capture the infamous Brittle brothers. After a successful debut mission, they go on to capture notorious criminals of the west, when actions take them to a cruel plantation owner. Winning two Academy Awards, one for Waltz and another for Tarantino himself for Original Screenplay, 'Django Unchained' is one of the most memorable Western films, which brings out the idea of slavery and freedom in an accurate measure, an act which would remain undefeated till '12 Years A Slave'.
5. Once Upon a Time in Hollywood (2019)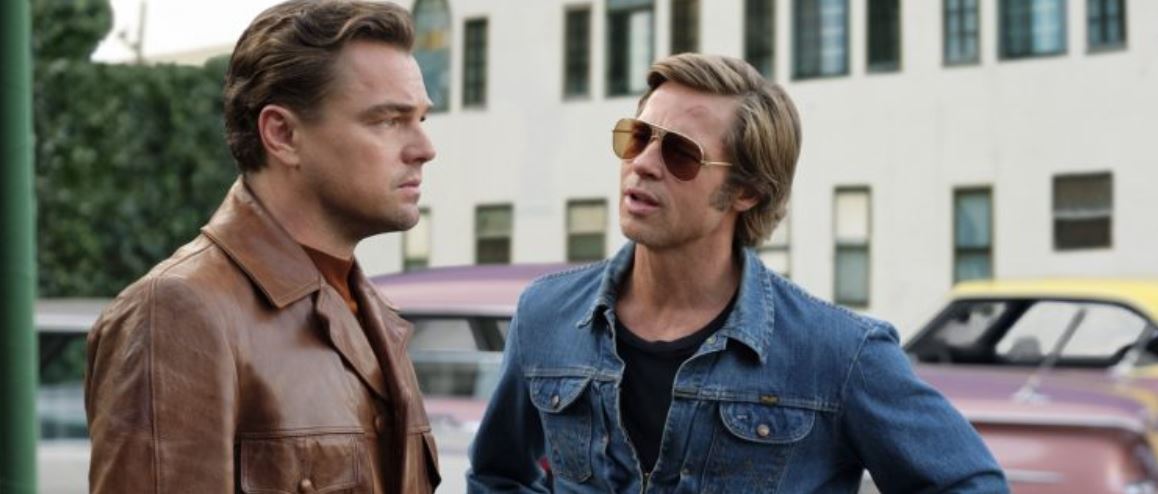 For those who have lived in Los Angeles of the 60s or worked in Hollywood during that time, 'Once Upon a Time in Hollywood' serves as the most wonderful trip down the memory lane — the set pieces, the songs, the costumes have all been very carefully selected. For others, like me, the film plays more like a buddy film. It has several funny as well as touching moments. What's so striking about OUATIH is that it has all the trademarks of a Tarantino film, and yet it feels very different than all his previous films, mostly because he has left enough room for nostalgia, emotions and sadness to creep in. And that's a good thing, because it shows that as a filmmaker he hasn't stopped growing. I strongly believe that time will be very kind to OUATIH and won't be tiniest bit surprised if it ends up being the favorite film of major chuck of QT fans.
4. Kill Bill. (2003-04)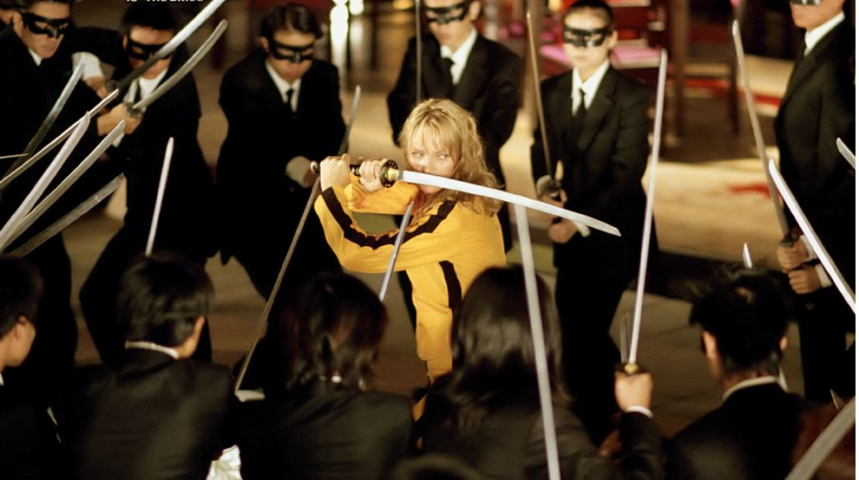 Yes, we have seen action films before. But in this style? No. It is based on the quest of a single lady who's up from a coma after four years. The protagonist is named the Bride. Tarantino did this with a woman, Uma Thurman, who would go on to receive many accolades for her performance in this film. The movie includes several stunning action sequences and is sure to keep you engaged throughout. The second volume continues the story-line of how the 'Bride' seeks revenge for her unsuccessful marriage, murder of her unborn child and losing four years of her life, by challenging her ex-lover and his gang.
Though the second volume falls short in action than the first, it is a memorable watch nonetheless and satisfies audience wisely and proves itself to be the worthy conclusion to an epic action franchise. We have watched good action movies after that, suspense has come and gone; but the world would continue comparing 'Kill Bill' with every other action flick and sigh, until something that good comes again.
Read More: Best Christopher Nolan Movies
3. Reservoir Dogs (1992)
When a director debuts in cinemas with a film like 'Reservoir Dogs', you know he is here to make it big, and not to disappear among the lot. Regarded as one of the best independent films of all time, 'Reservoir Dogs' is a neo-noir comedy crime piece, which introduced the concept of pop culture references and non-linear storyline. Featuring an ensemble cast of Harvey Keitel, Tim Roth, Michael Madsen, Steve Buscemi and Tarantino himself, the film deals with the idea of a perfect heist. But the plan goes awry when they get a tip that one of them is a police informer. Often listed as one of the top heist films ever made, 'Reservoir Dogs' is undeniably impressive and continues to awe us even today.
2. Inglourious Basterds (2009)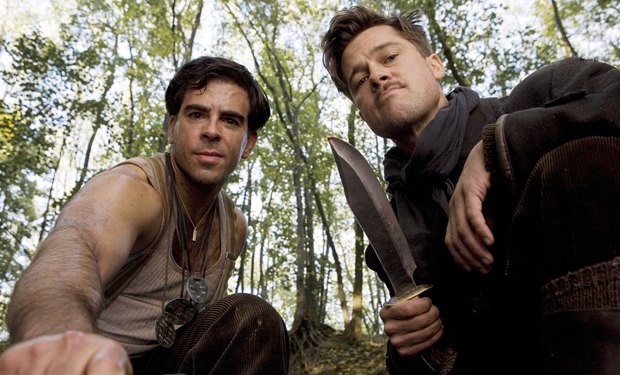 An almost perfect violent war flick that will remain in your memories for a long time. 'Inglorious Basterds' provides a more sarcastic, rather than serious, look towards World War II. The film travels through two alternate timelines, again a 'Tarantino special', one by a French film proprietor to take down the Nazi political leadership, and another by a group of violent Jewish soldiers, who would do anything to torture Nazis. One of the highest-grossing movies of that year, the film also employs an ensemble cast of Brad Pitt, Christopher Waltz, Diane Kruger, Michael Fassbender and Eli Roth to fullest effect and gave Waltz his first Academy Award as Best Supporting Actor.
1. Pulp Fiction (1994)
Till date people argue about 'What was really inside that suitcase from Pulp Fiction?.' Such has been the impact that 'Pulp Fiction' has had on popular culture. It is without a doubt one of the most iconic films ever made. 'Pulp Fiction' was also one of the firsts to actually make us think about a complex story-line containing various pop culture and crime references, unsolved mysteries, intersecting story-lines, multidisciplinary dialogues and varied but balanced mix of humor and violence.
The film is a maze of intertwined story-lines, involving two hitmen, their boss, who's a gangster, his actress wife, a struggling fighter, master fixer and a pair of nervous robbers. And to play the essential characters in the film, we have an extremely talented cast in Uma Thurman, John Travolta, Samuel L. Jackson, Bruce Willis, Harvey Keitel and Tim Roth.
Apart from winning 1994's Palme d'Or, the film was nominated for seven Oscars, among which Tarantino won for Best Original Screenplay. Though 'Forrest Gump' won the Best Picture over this one, 'Pulp Fiction' has never ever been forgotten, and remains favorite for many. It brings to light a series of surreal, yet hyper-violent concepts put together delicately to produce a mouth-watering piece of art. Ranging from dialogues like "… my vengeance upon you" to the choreographed dance sequence by John Travolta along with Uma Thurman, this may well be one of the most celebrated films in the history of cinema.
Read More: Best David Fincher Movies