"Kill Bill" is one of the most famous movies by Quentin Tarantino. This classic revenge story is Tarantino's homage to action dramas, filled with martial arts and violence. "The Bride" was the deadliest assassin of the Deadly Viper Assassination Squad, until the day she decided to quit and get married. But, on the day of her marriage, her enemies found her and assassinated her guests, putting her in a coma. After a four-year coma, she finds out everyone she loved is gone and decides to seek vengeance.
If you want to watch more action-driven films with a female protagonist, you came to the right place. With that said, here's the list of movies similar to Kill Bill that are our recommendations. You can watch some of these movies like Kill Bill on Netflix, Hulu, or Amazon Prime.
14. The Assassin (2015)
"The Assassin" is a slow-paced period drama with a unique story and breath-taking visuals. In eighth-century China, 10-year-old Nie Yinniang is handed over to a nun and trained to be an exceptional assassin and to eliminate corrupt local governors. One day, she is sent to the place she was born, with orders to kill a cousin who leads the largest independent military region in North China. This brings memories and feelings that the young woman must now confront.
Read More: Movies Like The Lord of the Rings
13. Haywire (2011)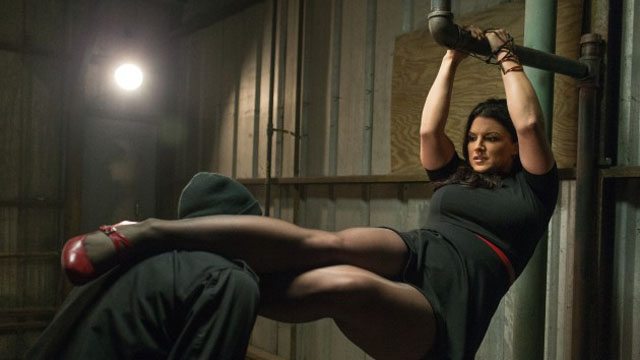 Directed by Steven Soderbergh, "Haywire" follows a freelance covert operative who performs jobs which government cannot authorize, and heads of state would rather not know about. While on one of these missions, she discovers she has been double-crossed and has now to use all her skills to get home safely, protect her family and get revenge. "Haywire" is a cool retro spy film with a great story and thrilling action scenes. Besides, has an amazing all-star cast with amazing performances. Gina Carano, Ewan McGregor, Michael Fassbender, Antonio Banderas, Michael Angarano, Channing Tatum, and Michael Douglas, will blow you away.
Read More: Movies Like Avatar
12. High Tension (2003)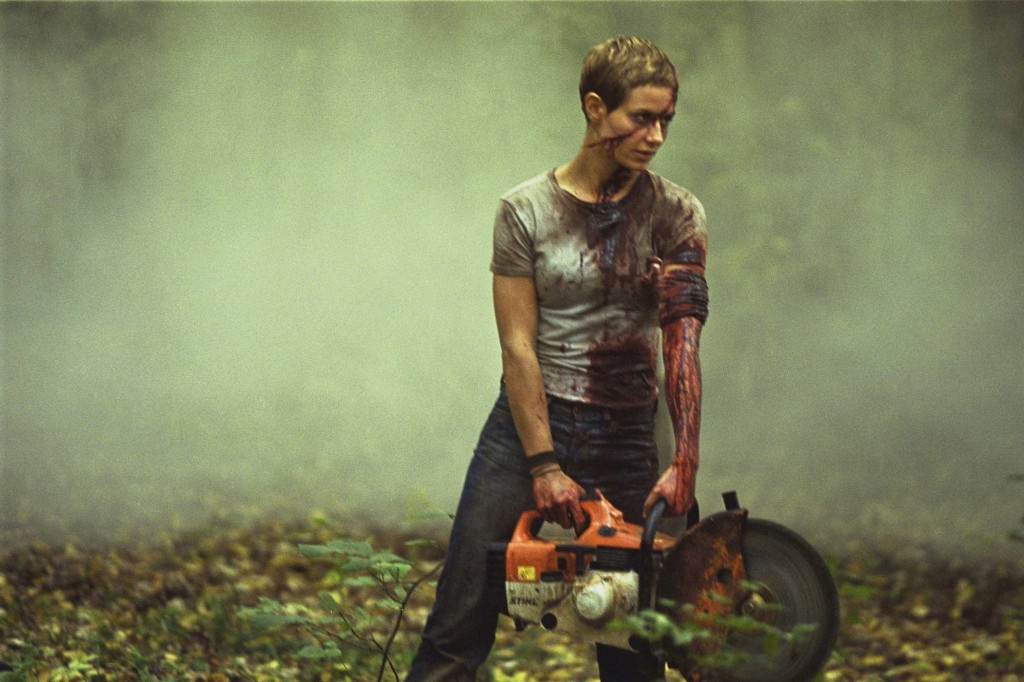 Directed by Alexandre Aja, "High Tension" is tense and stylish suspense/thriller horror film. It combines both gore and suspense horror, making it unique and intriguing. As we follow the story of two best friends planning to spend a quiet weekend in a secluded farmhouse, we found ourselves at the edge of our seat. With a great plot and good performances, it is a non-American movie that is both provocative and entertaining. Considered an homage to the horror genre, "High Tension" is a bloody and terrifying experience that every horror fan should watch.
Read More: Movies Like American Beauty
11. Underworld (2003)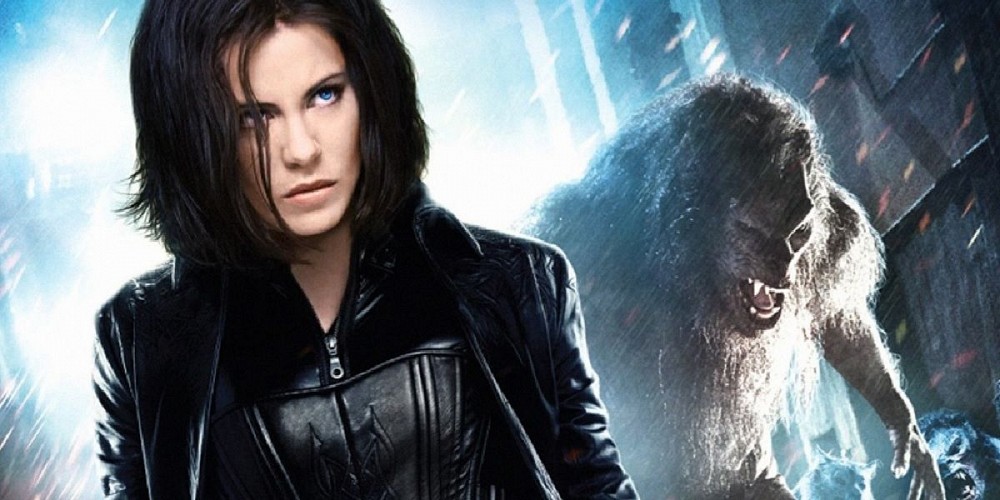 In "Underworld", we follow a war that's been going on for centuries between vampires and werewolves. Selene (Kate Beckinsale) is a beautiful vampire warrior, assigned to hunt down and eradicate werewolves. However, when she comes across Michael Corvin (Scott Speedman), she must decide on which side she stands. This is a supernatural movie with brilliant performances and amazing visual effects. Moreover, its action scenes are incredible! "Underworld" will be appreciated by action fans with a soft spot for fantasy.
Read More: Movies Like Troy
10. Jackie Brown (1997)
The middle-aged stewardess Jackie Brown smuggles money from Mexico to Los Angeles for the arms dealer. When she gets caught by two FBI agents with ten thousand dollars and cocaine in her purse, they propose a deal to her to help them to arrest Ordell in exchange for her freedom. Directed and written by Quentin Tarantino, "Jackie Brown" has a different feeling than his more famous movies. This is more of a slow crime story, with less blood but still very stylish and cool. Focused more on the characters and their real personalities, Tarantino manages to (once again) show us that he is an excellent storyteller.
Read More: Movies Like Clueless
9. I Spit on Your Grave (2010)
Like "Kill Bill", "I Spit on Your Grave" is a revenge movie focused on a female character. When Jennifer Hills goes to a charming cabin in the woods to write her next book, she is brutally tortured and physically assaulted. Against all odds, she manages to escape and survive but now she is looking for revenge. Now her sole purpose in life is to punish those who hurt her and never to show mercy. Actress Sarah Butler giver a superb and bold performance as Jennifer Hills, an extremely challenging and violent character. Although it can't be described as enjoyable due to its disturbing content, "I Spit on Your Grave" is an interesting horror film about the strength to live although for the wrong reasons.
Read More: Movies Like Friends With Benefits
8. Lucy (2014)
"Lucy" is a brilliant action thriller that follows a woman named Lucy who is accidentally caught up in a dark deal, where she is captured and turned into a drug mule. However, when the bag of drugs in her stomach leaks, Lucy is mentally and physically changed, with her abilities enhanced tremendously. She then transforms into a merciless warrior looking for revenge against her captors. Despite being unscientific, this an entertaining and original movie with lots of action and a good performance by Scarlett Johannsson.
Read More: Movies Like Limitless
7. Aliens (1986)
After floating in space for 57 years, Ellen Ripley is found by a salvage vessel. However, they refuse to believe her discovery of alien existence. Much to her horror, Ripley discovers that the moon LV-426 has been colonized. But when all contact from the moon is lost, Ripley is called back into action again and must prepare for a final battle with the monsters. Sigourney Weaver's performance is outstanding. She plays an unforgettable female hero and certainly deserved all the nominations for the Academy Awards and Golden Globes. Besides that, "Aliens" is a sci-fi masterpiece because of an excellent direction by James Cameron and breathtaking visual effects. This film is on this list because it features one of the most iconic female characters in movie history that, just like The Bride, kicked some ass.
Read More: Movies Like 10 Things I Hate About You
6. Hanna (2011)
Hanna is a teenage girl raised by her father in the wilds of Finland. She is not a normal young girl since she was raised to be the perfect assassin. When she is dispatched on a mission across Europe, Hanna faces startling revelations about herself and the world around her. With an unusual storyline, "Hanna" is a fantastically paced action thriller that features solid performances from an amazing cast. Eric Bana, Cate Blanchett, and Saoirse Ronan's performances are powerful and surprising. With the help of a spectacular soundtrack, Joe Wright's movie is both emotionally engaging and action-packed, the perfect combination.
Read More: Movies Like Lucy
5. Nikita (1990)
Nominated for the Golden Globe of Best Foreign Film, "Nikita" follows the story of a young woman who was convicted of murder and robbery. However, instead of going to prison, she is taken to a school for special operatives to become a spy/assassin. The character of Nikita completely embodies the concept of "femme fatale". She is not only beautiful but knows how to handle a gun and is merciless. With the help of a terrific cast, director Luc Besson managed to create a tremendously stylish film and to keep a high level of energy throughout.
Read More: Movies Like Marie Antoinette
4. The Long Kiss Goodnight (1996)
Starring Geena Davis and Samuel L. Jackson, "The Long Kiss Goodnight" tells the story of Charly, a woman who lost her memory eight years ago but managed to build a stable life. However, when she begins to remember small parts of her previous life as a lethal, top-secret agent, her life will never be the same. Directed by Renny Harlin, this movie features lots of action, great dialogue, and brilliant performances. Screenwriter Shane Black crafted a well thought out action adventure with memorable moments and lines.
Read More: Movies Like The Color Purple
3. Carrie (1976)
"Carrie" tells a horrific tale of how high school misfit Carrie gets revenge from the bullies that ruined the happiest moment of her life by unleashing her telekinetic powers. This classic horror film is one of the best adaptations of a Stephen King novel. Brian De Palma did not hold back, he created an outstanding horror drama with a fantastic 70s atmosphere and addictive energy. Furthermore, the acting is impeccable, granting Sissy Spacek and Piper Laurie nominations for the Academy Awards.
Read More: Movies Like Now You See Me
2. Lady Vengeance (2005)
Part of the "Revenge Trilogy" by Chan-wook Park, this is a visually breathtaking tale of vengeance and search for redemption. Besides having a hauntingly beautiful score, "Lady Vengeance" is also intelligent and thought-provoking, demanding to be watched many times. We follow Guem-Ja Lee, who was wrongfully convicted of the kidnap and murder of a six-year-old boy. When she gets out of the prison after thirteen years, she only has one objective: to find the man truly responsible for the boy's death and to bring him to justice.
Read More: Movies Like The Prestige
1. Lady Snowblood (1973)
Quentin Tarantino used several images, plotlines, a few characters, and even a memorable song from "Lady Snowblood" to create "Kill Bill". However, this film still manages to be very a different experience and, therefore, deserves a watch. Raised as an assassin to kill the criminals who destroyed her family, young Yuki never experienced love. This is the story we follow, and what a well-executed, powerful story. The flawless direction brought on by Toshiya Fujita and the gory, bloody action will be enjoyed by Tarantino's fans.
Read More: Movies Like The Shape of Water