Director Guillermo del Toro has once again conquered our hearts with his most recent feature film, "The Shape of Water". Described as an adult fairy tale that fits in today's world, this fantastic film already several awards in the most prestigious awards ceremonies of the world. "The Shape of Water" brings us into a magic world where love happens between a strange amphibious creature and a lonely mute woman. Set against the backdrop of Cold War, the film counts with a talented cast, charming soundtrack, and unique cinematography. If you love delightful fairy tales, here is the list of fourteen movies similar to 'The Shape of Water' that are our recommendations. You can watch some of these movies like The Shape of Water on Netflix, Hulu or Amazon Prime.
14. Red Riding Hood (2011)
A retelling of the classic tale by the Grimm brothers, "Red Riding Hood" is set in a medieval village where its habitants are constantly threatened by the existence of a werewolf. Despite being a story that everybody knows, director Catherine Hardwicke and writer David Johnson have built a captivating and surprising fantastic/mysterious movie. With just the right amount of action, romance and suspense, "Red Riding Hood" becomes quickly thrilling because you are constantly trying to guess who the werewolf is. It stars Amanda Seyfried, Gary Oldman, and Lukas Haas.
Read More: Movies Like The Giver
13. Swamp Thing (1982)
Dr. Alec Holland is trying to create a combination of animal and plant capable of adapting to the most extreme conditions. Unfortunately, after a violent incident, the research scientist becomes the swamp plant monster he wanted to create. Despite being low-budget, "Swamp Thing" has well-executed action sequences, a vibrant score, and a beautiful scenery. It is an immensely fun and underrated comic book movie that combines action and horror. Because of that, it quickly became a cult film! If you are into sci-fi/horror cinema, you should check out this film by Wes Craven.
Read More: Movies Like Gone Girl
12. Warm Bodies (2013)
In a post-apocalyptic America, those who survived live in a city surrounded by walls that separates them from thousands of zombies. R is one of those zombies, but he is different… When he meets survivor Julie, he feels a sudden urge to protect her. And, so begins a strange relationship between two natural enemies. If you are into quirky/funny movies, you should give "Warm Bodies" a try. With a strange but captivating plot, this is a surprising movie, entertaining from start to finish.
Read More: Movies Like Baby Driver
11. Crimson Peak (2015)
Written and directed by the same director of "The Shape of Water", "Crimson Peak" brings you a mysterious and suspenseful story of a young lady who is haunted by the death of her mother. When she marries and moves in with Mr. Thomas Sharpe, she soon realizes that she is living in a house that does not want her there. Guillermo del Toro proves once again that he knows how to create a hauntingly charming gothic drama. With the help of a big cast filled with famous Hollywood stars, Toro brings us into his fantasy world, a world visually incredible whose characters are unforgettable.
Read More: Movies Like Fight Club
10. Beauty and the Beast (2017)
Disney's animated classic takes on a new form, with a widened mythology and an amazing cast. This is one of the most loved romantic stories, one that we grew up watching and re-watching. In this adaptation, the audience sees a deeper story, especially behind the Beast. While giving more depth to the story, cast and crew created a beautiful, moving film worth a watch. "Beauty and the Beast" will remind you of "The Shape of Water" because both of them are about a unique and improbable love story.
Read More: Movies Like Horrible Bosses
9. Gods and Monsters (1998)
"Gods and Monsters" is a character study focused on James Whale, the famous director of 1931's "Frankenstein" and 1935's "Bride of Frankenstein". We follow his last days where he struggles with his complex relationship with his young male gardener, Clayton Boone. Their relationship brings a lot of emotional suspense to the film, conveying also a sense of freshness and originality. Winner of one Academy Award for Best Writing and one Golden Globe for Best Supporting Actress, "Gods and Monsters" is a fascinating film about the mind behind two of the best classics of the 30s.
Read More: Movies Like John Wick
8. Amélie (2001)
"Amélie" is a story about a girl named Amélie whose childhood was suppressed by her father's mistaken concerns of a heart defect. Because of this, Amélie gets hardly any real-life contact with other people. This leads Amélie to resort to her own fantastical world and dreams.
Audrey Tatou became a Hollywood sensation after this. Although the actress was already famous in France, this performance put her on the map for the rest of the world. With "Amélie", director Jean-Pierre Jeunet created a film with fantastic cinematography, a mesmerizing story (and humor) and addictive atmosphere. It is a unique and quirky movie, just like "The Shape of Water".
Read More: Movies Like The Jungle Book
7. Starman (1984)
Guillermo del Toro already admitted that he is a great fan of John Carpenter's work so it is no surprise that he looks for inspiration in his films. "Starman" is a science-fiction romance that follows an alien that takes the form of a widow's husband. Because he has a deadline to meet, he kidnaps this young woman and makes her drive him from Wisconsin to Arizona. Jeff Bridges is incredible has the main character, granting him a nomination for an Academy Award. Similarly, Karen Allen and Charles M. Smith both have brilliant performances.
Read More: Movies Like 27 Dresses
6. Pan's Labyrinth (2006)
In the falangist Spain of 1944, the bookish young stepdaughter of a sadistic army officer escapes into a creepy but appealing fantasy world. An old faun tells her she is a princess, but that she must prove her royalty by surviving three horrific tasks. If she fails, terrible consequents will surface.
"Pan's Labyrinth" is about the power of magic in dark times and how the supernatural invades the daily life of children. Besides an original and magical story, the movie has amazing cast: Ivana Baquero, Sergi López, and Maribel Verdu are just amazing. Winner of three Academy Awards, this is a dark but fascinating film about innocence and brutality.
Read More: Movies Like Lady Bird
5. Stardust (2007)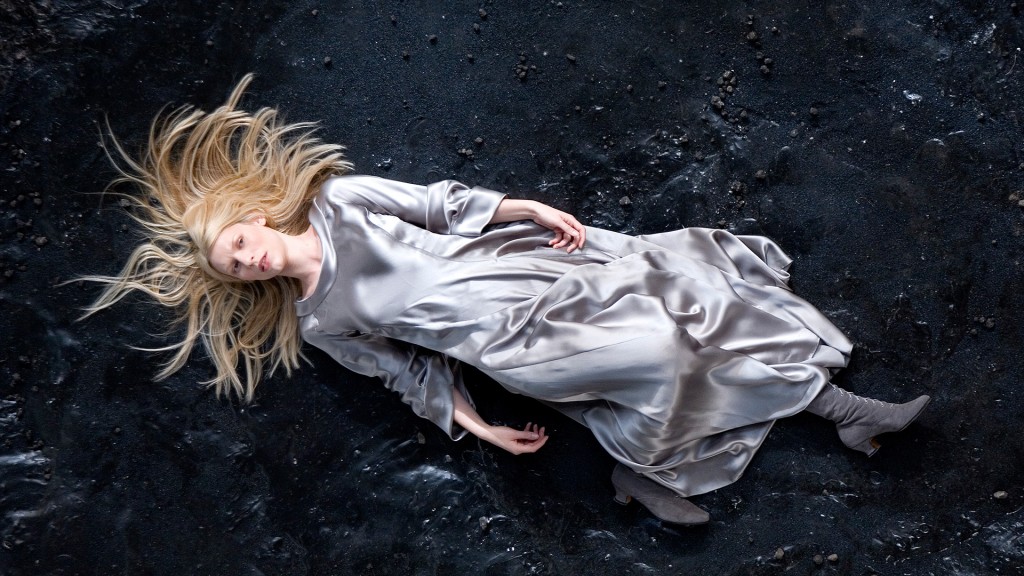 The tiny English village of Wall has a secret: through a gap in the town's old stone wall lies the kingdom of Stormhold. One day, Tristan Thorn makes a bet with Victoria, the girl of his dreams, that he can bring her back a falling star that lands beyond the wall. So, his journey begins while he is determined to bring back the fallen star in seven days and win Victoria's hand in marriage. Starring, Charlie Cox, Claire Danes and Michelle Pfeiffer, "Stardust" is an original fantasy movie with a lot of romance, witches, mystical creatures and colorful characters. The writing is spectacular, fantastical but, at the same time, real.
Read More: Movies Like The First Time
4. Edward Scissorhands (1990)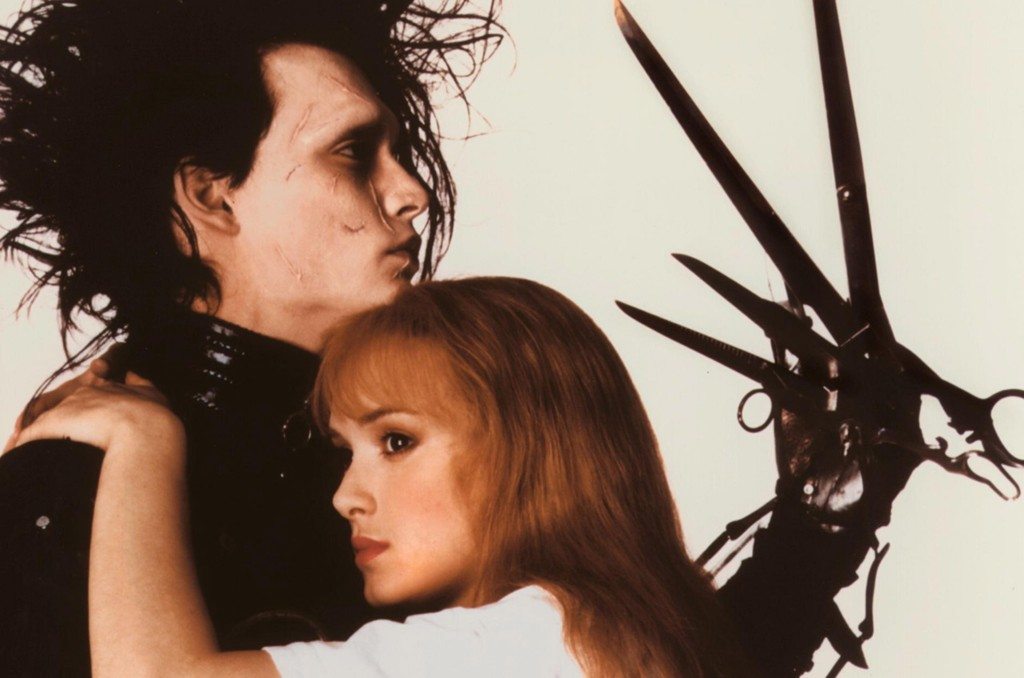 Similar to "The Shape of Water", this movie tells a love tale between a "monster" and woman and how both of them try to fight the concept that what makes a monster is its appearance. Written and directed by Tim Burton, we follow a gentle man who has scissors instead of hands and lives alone in a big castle. When a kind lady discovers this, she welcomes him into her home. Although the community is welcoming at first, things soon change for worst… "Edward Scissorhands" is a sophisticated Gothic fairytale with a good dose of comedy and morality.
Read More: Movies Like The Graduate
3. Peabody and the Mermaid (1948)
Mr. Peabody is a middle-aged man on vacation with his wife in the Caribbean when he hears something mysterious in the ocean. While fishing, he discovers the source of those sounds is a mermaid. Suddenly, he takes her home and so begins a complicated love story. "Mr. Peabody and the Mermaid" present us very fine acting supported by great dialogue and a charming and beautiful storyline. It manages to be emotional, poignant and funny in the right moments. Therefore, fans of fantasy should not ignore this hidden gem from the 40s.
Read More: Movies Like Maid in Manhattan
2. The Red Shoes (1948)
Inspired by a fairytale of Hans Christian Andersen, we follow a young ballet dancer who is torn between her career as a ballerina and the man she loves. "The Red Shoes" is a beautifully made classic with mesmerizing sets and cinematography. This, combined with a powerful and touching story, granted the movie five Oscar nominations. Moreover, something should be said about the amazing performances of Moira Shearer, Anton Wallbrook, and Marius Goring. They completely nailed it, turning "The Red Shoes" into a true masterpiece.
Read More: Movies Like Forrest Gump
1. Creature from the Black Lagoon (1954)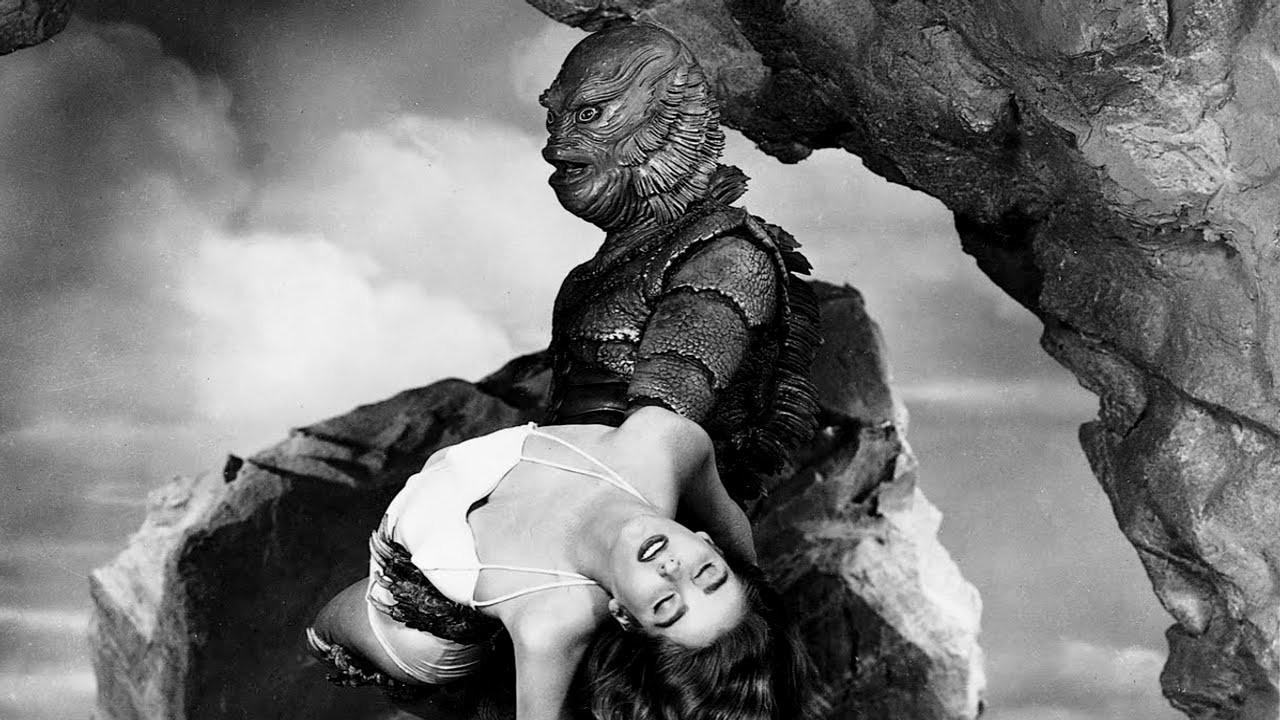 If you loved "The Shape of Water", you'll certainly enjoy "Creature from the Black Lagoon". Guillermo Del Toro certainly looked for inspiration in this 50s classic. When a scientific expedition discovers a prehistoric half-man, half amphibious reptile in the legendary Black Lagoon, the strange creature is quickly captured. Director Jack Arnold, producer William Alland and music director Joseph Gershenson created a flawless classic. Moreover, the movie will stay in your mind for years to come due to its intelligent script and excellent cast. "Creature from the Black Lagoon" is required viewing from sci-fi/horror movie fans.
Read More: Movies Like Troy