"Horrible Bosses" is a great movie if you are looking for a fun time and laughing out loud moments. Nick, Dale, and Kurt are three ordinary guys who work different jobs and deal with abusive bosses. The trio starts to conspire to murder their awful bosses when they realize they are standing in the way of their happiness. Here are movies similar to 'Horrible Bosses' that are our recommendations. You can watch some of these movies like Horrible Bosses on Netflix, Hulu or Amazon Prime.
12. The Change-Up (2011)
Dave (Jason Bateman) is a married man with three kids and a loving wife, and Mitch (Ryan Reynolds) is a single man who is in the prime of his sexual life. One fateful night while Mitch and Dave are peeing in a fountain, lightning strikes and they switch bodies. With an amazing cast with well-known actors, "The Change-Up" is a hilarious comedy that is not afraid to think out of the box. Although a bit predictable, it does a good job avoiding typical tropes.
Read More: Movies Like Belle
11. Bad Teacher (2011)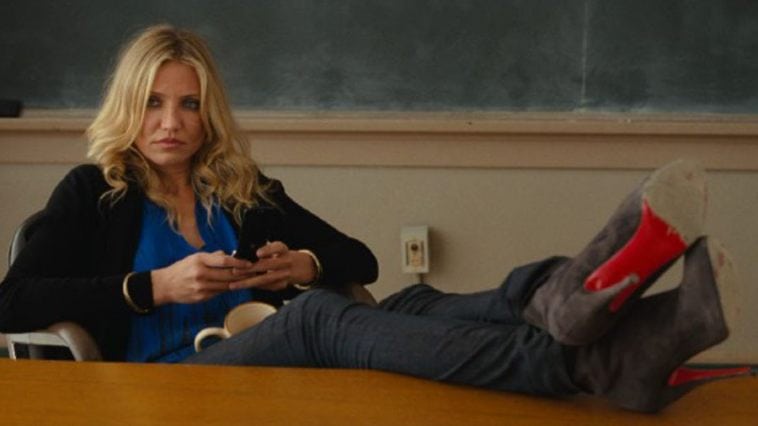 Ready to marry into money, teaching is a passable past-time for Elizabeth. However, her fiancé suddenly dumps her for being a gold-digger. But when a new young teacher that seems to be in love with big chests arrives at her school, Elizabeth has to find a way to pay for breast implants. Cameron Diaz is the main star of "Bad Teacher" and, without her, the movie would not be as much fun as it is. She owns the role of Elizabeth as the foul-mouthed, pot smoking, trashy blonde teacher. Besides her, the movie has some great qualities: its characters are nicely developed and the punchlines are delivered with rhythm.
Read More: Movies Like Bolt
10. Take Me Home Tonight (2011)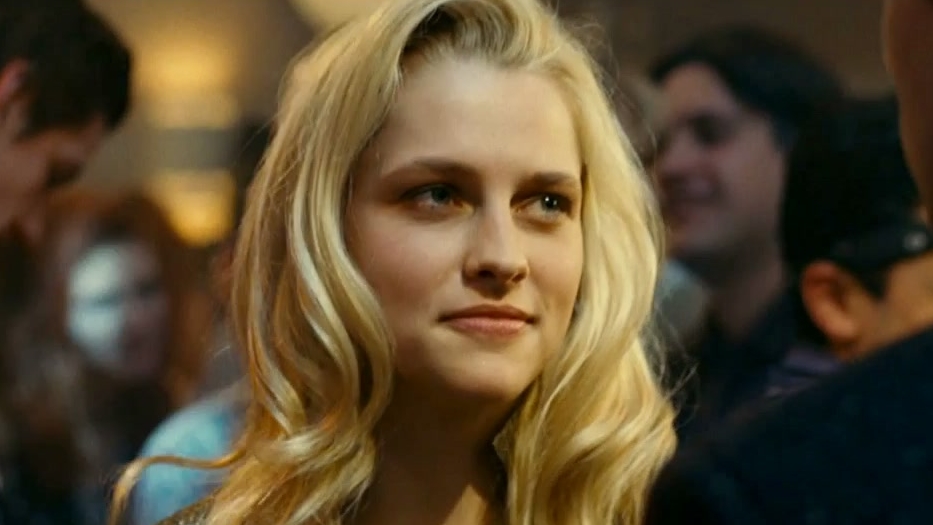 Four years after graduation, an awkward high school genius uses his sister's boyfriend's Labor Day party as the perfect opportunity to make his move on his high school crush. "Take Me Home Tonight" is a funny 80s movie homage, a wonderful tribute to the youth films of the 80s. The script is smart, emotional and funny and the characters are interesting and well-developed. Also, all the cast gives exciting performances and the soundtrack adds a nice touch to the 80s vibe. A must watch if you are looking for some waves of laughter.
Read More: Movies Like Taken
9. Due Date (2010)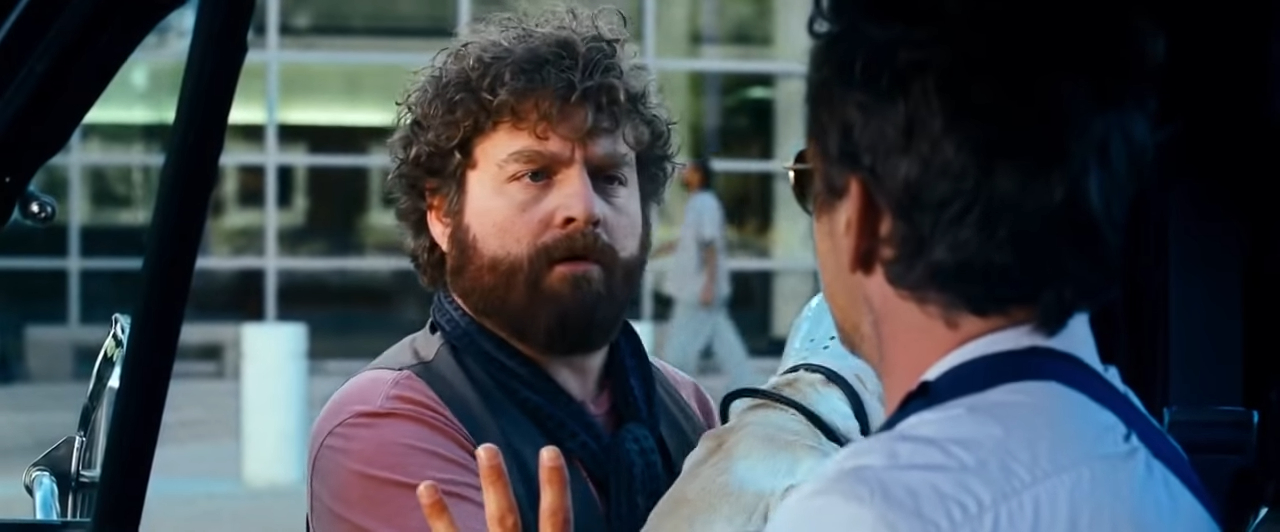 Peter Highman (Robert Downey Jr.) must get to LA in five days to be at the birth of his firstborn. However, he is about to fly home when he is put on the "no-fly" list. Desperate to get home, he is forced to accept the offer of Ethan Tremblay (Zach Galifianakis) to hitch a ride with him cross-country. With an incredible comedic cast, "Due Date" is an engaging comedy that does not take itself too seriously. That is actually its best feature since it allows for a lot of original situations and hilarious moments. You will not only empathize with the characters but also have a great time!
Read More: Movies Like Wild Child
8. We're the Millers (2013)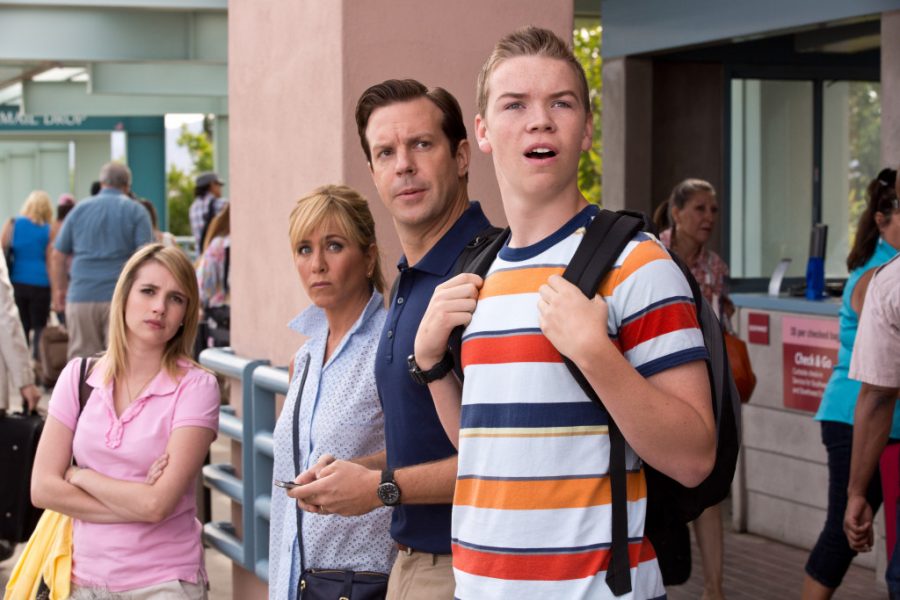 After being robbed of a week's take, pot dealer David is forced by his boss to go to Mexico to pick up a load of marijuana. To improve his odds of making it past the border, David asks s stripper and two local teenagers to join him and pretend they're on a family holiday. "We're the Millers" is a great comedy starring Jennifer Aniston, Jason Sudeikis, and Emma Roberts. The movie has an interesting script that will keep you entertained through all 109 minutes. The unusual story, paired with subtle one-liners and witty remarks make it extremely funny and even better after a second watch!
Read More: Movies Like Revenge of the Bridesmaids
7. Pineapple Express (2008)
Dale Denton, a court process clerk, and his marijuana dealer Saul Silver wind up on the run from hitmen and a corrupt police officer after he witnesses his dealer's boss murder a competitor while trying to serve papers on him. Written by Judd Apatow, Seth Rogen, and Evan Goldberg, this hilarious movie is a great blend of genres: it is a stoner comedy that successfully blends buddy-action. If you are looking to have a good time, you should give it a watch. "Pineapple Express" stars Seth Rogen, James Franco, and Danny McBride.
Read More: Movies Like Lucy
6. War Dogs (2016)
During the Iraq War, two friends in their early 20s exploit a government initiative that allows small businesses to bid on U.S. Military contracts. But the pair gets in over their heads when they win a $300 million contract from the Pentagon to arm America's allies in Afghanistan. Based on true events, "War Dogs" has an eye-opening and relevant story with a humorous tone. We get a look at the legal but morally questionable world of arms dealing but have a lot of fun along the way. Moreover, Miles Teller and Jonah Hill give good performances as the main characters. Overall, "War Dogs" balances consistently the drama and the comedy with a fast-paced rhythm and good performances.
Read More: Movies Like Vampire Academy
5. 21 Jump Street (2012)
In high school, Schmidt (Jonah Hill) was a dork and Jenko (Channing Tatum) was the popular jock. After graduation, they both joined the police force. Because they are young, they are assigned to an undercover unit to infiltrate a drug ring that is supplying high school students synthetic drugs. "21 Jump Street" is a brilliant movie with a well-developed storyline and an outstanding cast. It is filled with sincere laughs from start to finish, helped by the chemistry between cast members. To anyone looking for a good comedy, I would recommend "21 Jump Street".
Read More: Movies Like Everything, Everything
4. Bridesmaids (2011)
Annie (Kristen Wiig) is a maid of honor whose life loosens as she leads her best friend, Lillian (Maya Rudolph), and a group of colorful bridesmaids (Rose Byrne, Melissa McCarthy, Wendi McLendon-Covey and Ellie Kemper) on a wild ride on the road to the wedding. With an incredibly talented cast, "Bridesmaids" is an extremely funny movie that challenges formula movies and stereotypes. Kristen Wiig and Annie Mumolo managed to write a hilarious comedy about a competition between the maid of honor and a bridesmaid, over who is the bride's best friend.
Read More: Movies Like The Giver
3. Superbad (2007)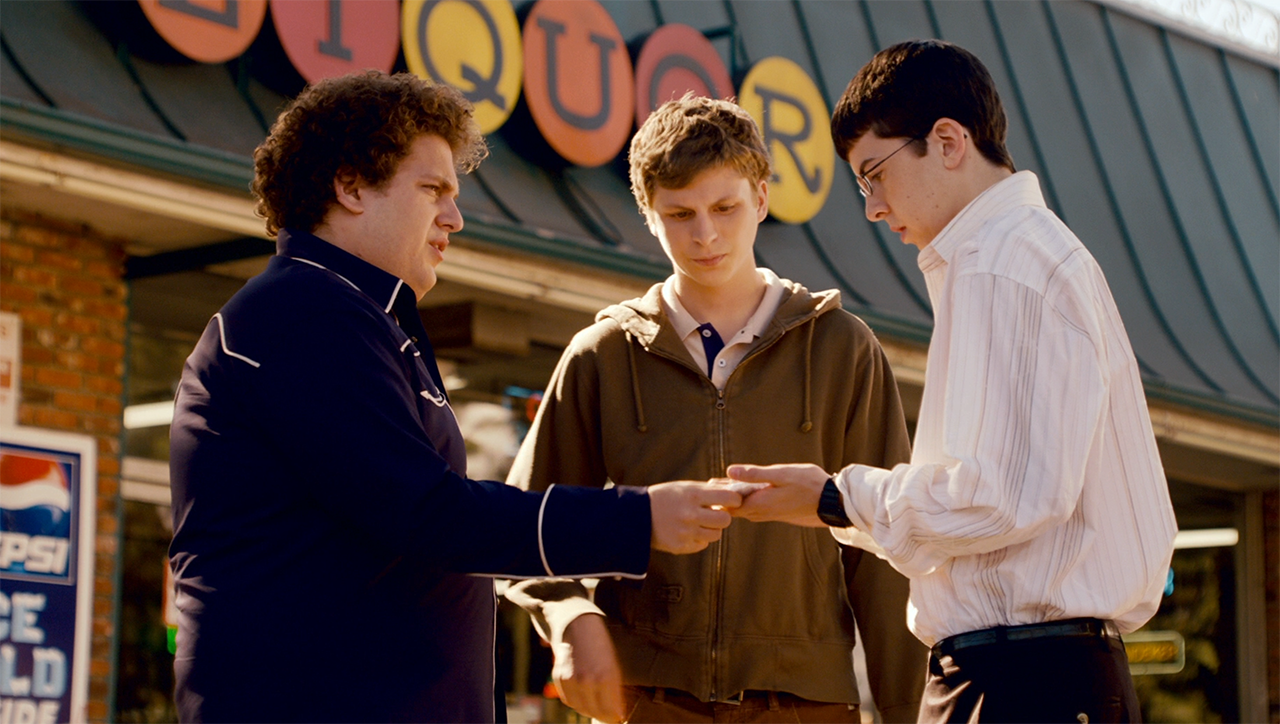 Seth, Evan, and Fogell are three teenage guys who love to drink and desperately wish to get laid. When a girl that Seth really likes, asks him to get the drink for her party, he sees this as a perfect opportunity to make her his girlfriend. However, the night does not go as planned. Written by Seth Rogen and Evan Goldberg, "Superbad" is a great teen comedy that focuses more on sex and alcohol jokes. One of its best qualities is that "Superbad" relies on hilarious performances and good characters to create an original and entertaining story. Also, Jonah Hill, Michael Cera, Seth Rogen, and Bill Hader have great chemistry.
Read More: Movies Like Gone Girl
2. The Hangover (2009)
One of the best comedies ever made, "The Hangover" follows three friends, Doug Billings, Stu Price, and Phil Wenneck, that head to Las Vegas for a promising epic bachelor party. The morning after, they wake up with no memory of the previous night and the bachelor missing. "The Hangover" is an eccentric, hilarious comedy starring Bradley Cooper, Ed Helms, Zach Galifianakis, Justin Bartha, and Ken Jeong. Director Todd Phillips and writers Jon Lucas and Scott Moore created a modern movie that will stay on all the lists of best comedies for a long, long time. It has a witty, hilarious script, brilliant performances, and great direction
Read More: Movies Like Baby Driver
1. Office Space (1999)
Three company workers who hate their jobs decide to rebel against their greedy boss. To do that, they conspire to plant a virus that will embezzle money from the company into their account. This movie is a unique comedy experience, a true comedic classic with incredible performances by Ron Livingston, Jennifer Aniston, and David Herman. With a great cast and script, you are going to love "Office Space", if you enjoyed "Horrible Bosses".
Read More: Movies Like 8 Mile