"Gone Girl" was one of the most impressive movies of 2014 because of its in thrilling plot and brilliant performances. The film has nominated for several prestigious awards like the Golden Globes, Academy Awards, BAFTA Awards and Screen Actors Guild Awards.
"Gone Girl" follows Nick Dunne when he reports that his wife, Amy, has gone missing. Under pressure from the police and a growing media frenzy, Nick's portrait of a blissful and happy marriage begins to crumble. Soon his lies, deceits and strange behavior have everyone asking the same dark question: Did Nick Dunne kill his wife? If you enjoy electrifying movies with big twists, you are at the right place. We have tried to come up with a list of films similar to Gone Girl that are our recommendations. If you are interested, you might be able to stream some of these movies like Gone Girl on Netflix or Amazon Prime or even Hulu.
18. Confession of Murder (2012)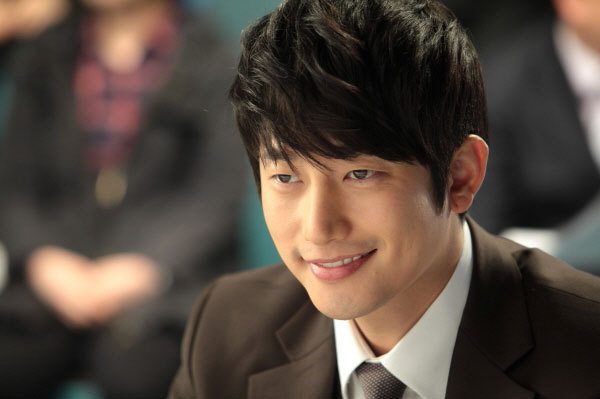 Lee Du-seok has killed several women fifteen years ago. Because the statute of limitation expired, he decides to publish an autobiography describing all his murders. Desperate to find the killer, a detective and one of the victim's mothers search for the author. However, another killer appears claiming he is the real killer and that Lee Du-seok is fraud. "Confession of Murder" is an amazing South-Korean thriller perfectly directed and acted. Additionally, it is a surprising and engaging movie that plays with the viewer about what the truth really is. If you are looking for an underrated thriller, you should watch this one!
Read More: Movies Like 'Get Out'
17. Memories of Murder (2003)
In a rural district of South Korean in 1986, the population is shaken by a series of brutal rape-murders. Two ruthless local detectives team up with an intelligent detective from the capital to investigate these crimes. Based on true events, "Memories of Murder" is a powerful movie because of the way it was created. Besides being richly detailed, it is masterfully written and beautifully performed. Moreover, the character development is captivating and plausible. Director and screenwriter Joon-ho Bong created a masterpiece that quickly became a classic for thriller fans.
Read More: Movies Like Sherlock Holmes
16. Tell No One (2006)
Pediatrician Alexandre Beck's wife was brutally murdered eight years ago. After many years, two more bodies are found next to where his wife's corpse was dumped. Therefore, the police reopen the case and Alexandre Beck becomes the main suspect. However, suddenly he receives an e-mail showing that his wife is alive. "Tell No One" is a French thriller who marks the debut of director Guillaume Canet. What makes this thriller more special and thrilling than most is its perfect pacing and storytelling techniques. From the acting to the dialogue, every aspect of "Tell No One" is exciting and intelligent. If you enjoyed Gone Girl, you must watch this.
Read More: Movies Like Train to Busan
15. Enough (2002)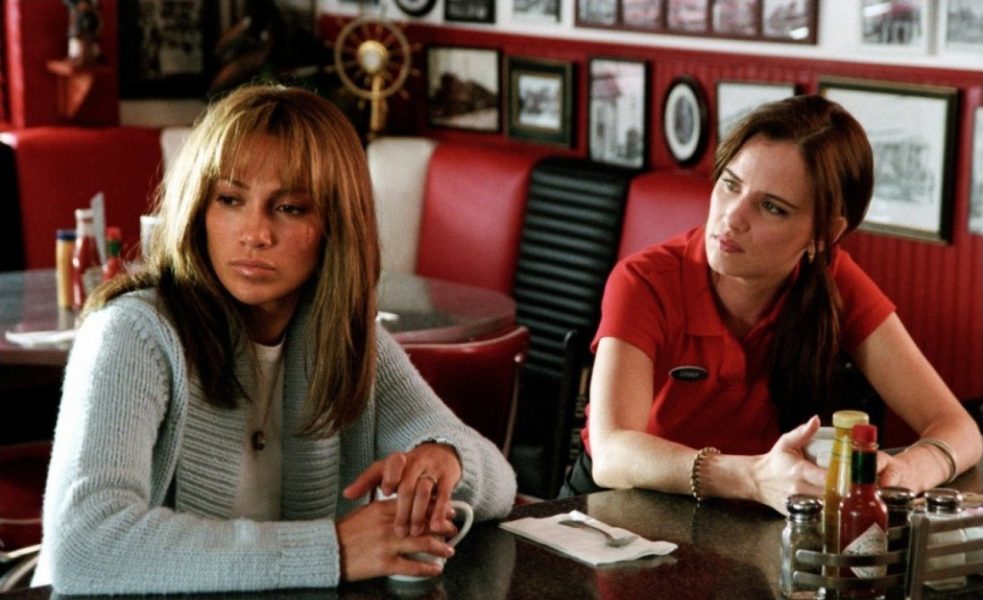 An abused woman discovers that the man she married isn't who she thought he was. She and her daughter try to escape, but he pursues her relentlessly. However, fearing for the safety of her daughter, she decides that there's only one way out of the marriage: kill him. Although it is not as powerful in terms of direction and cinematography as "Gone Girl", "Enough" has a strong story of survival that manages to surprise and entertain. With plenty of action, thrills and tension, "Enough" will be appreciated because its story is very relatable. Also, it stars Jennifer Lopez and Billy Campbell.
Read More: Movies Like The Notebook
14. A Perfect Murder (1998)
Millionaire industrialist Steven Taylor is a man who has everything but what he craves most: the love and fidelity of his wife. When he discovers that she is cheating on him, he sets out to commit the perfect murder and inherit her considerable trust fund in the bargain. "A Perfect Murder" is a suspenseful remake of Hitchcock's classic "Dial M for Murder". Firstly, the story is really good and complex with a lot of twists. It manages to surprise and satisfy you during its length. Moreover, Michael Douglas, Gwyneth Paltrow, and Viggo Mortensen were the absolute perfect choice for their characters.
Read More: Movies Like The Spectacular Now
13. To Die For (1995)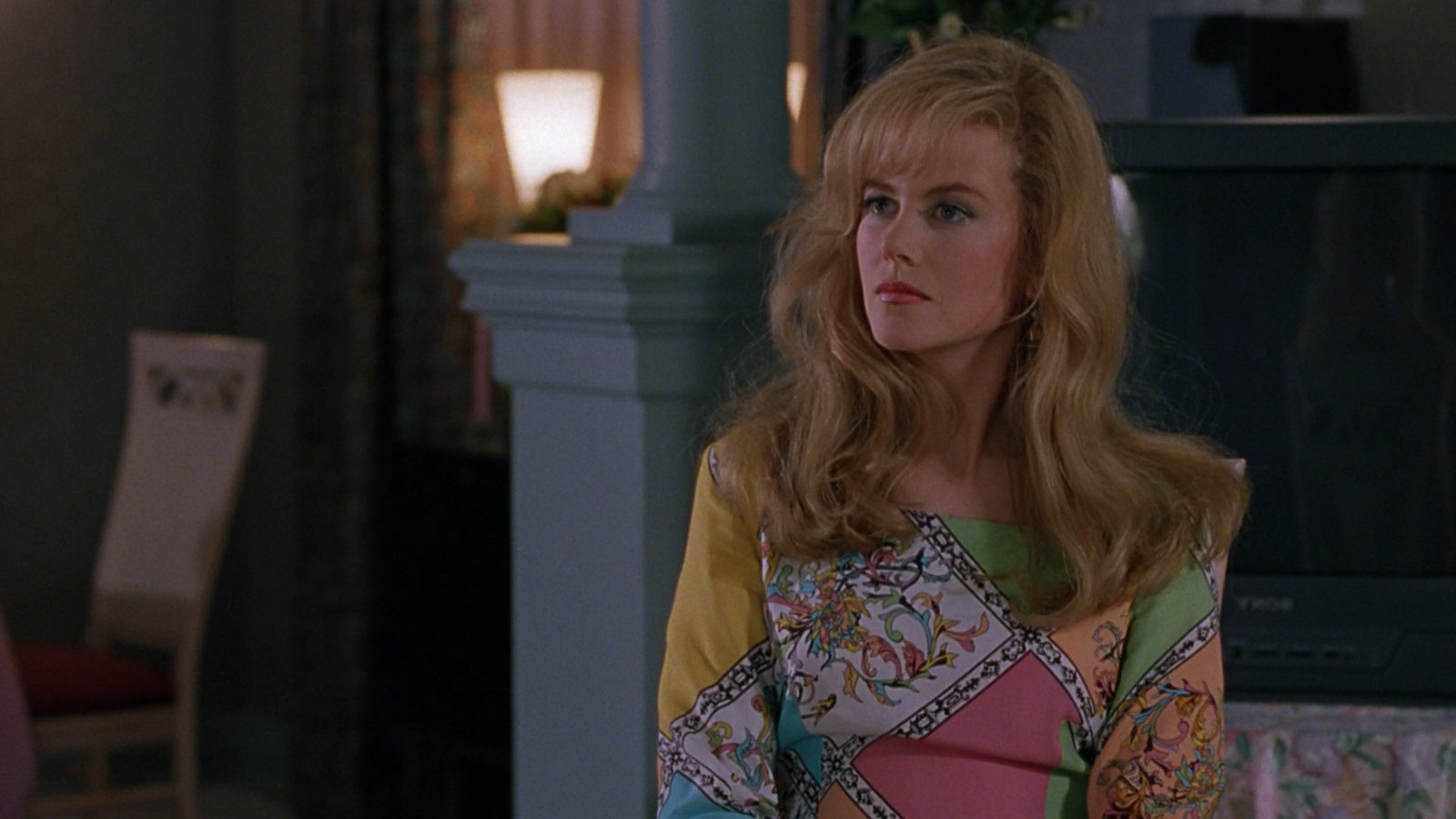 Directed by Gus Van Sant, "To Die For" follows a beautiful but naive aspiring television star that decides to film a documentary on teenagers with a darker ulterior motive. One of the most underrated films of the 1990's, "To Die For" is a clever story with more depth that it may appear at first impression. Directed with irony and a sardonic sense of humor, this is a good study of narcissism and psychopathology. Furthermore, it is a sharp satire of television and fame with a brilliant cast that includes Nicole Kidman, Matt Dillon, Joaquin Phoenix, and Casey Affleck.
Read More: Movies Like The Godfather
12. Mystic River (2003)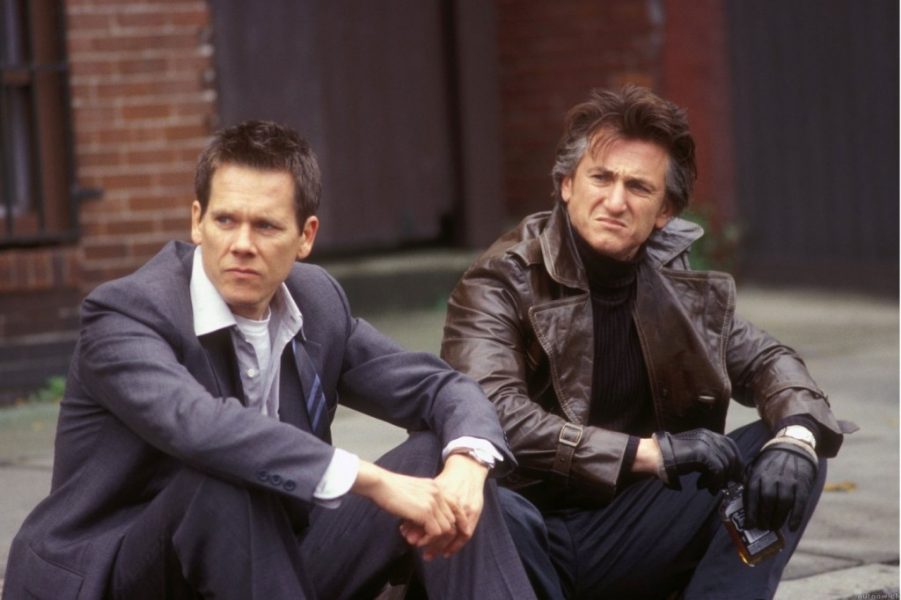 In the Summer of 1975, one of three kids playing on a sidewalk is abducted and sexually abused several days. Several years ahead, the three childhood friends are forced to confront that traumatic event when a family tragedy occurs. "Mystic River" is a tragic story of the loss of youth. Brian Helgeland's screenplay makes the pain of each of the men's experiences very vivid and real. Besides being masterfully directed by Clint Eastwood, this drama has a mesmerizing cast. Sean Penn, Tim Robbins, and Kevin Bacon have chilling performances that will leave you speechless.
Read More: Movies Like 'Get Out'
11. Side Effects (2013)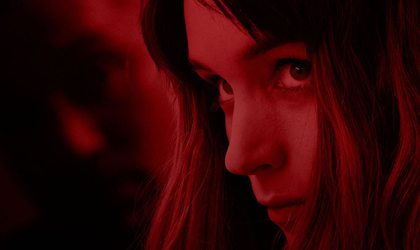 Directed by Steven Soderbergh, in "Side Effects", Rooney Mara plays Emily, a young but troubled woman who is married to Martin (Channing Tatum), who was convicted for insider trading and has recently been released from prison after four years. She suffers from depression and her life is on the verge of total collapse. To try to fight it, Emily starts taking a new pill called Ablixa. The drug brings back her confidence but at expense of several side effects. Rooney Mara not only perfectly portraits depression and its effects on the human mind but also does a wonderful job in the second part of the film where her character becomes very creepy and magnetizing. Besides, the story has a lot of twists and turns that will amaze you.
Read More: Movies Like Lady Bird
10. Basic Instinct (1992)
Former rock star and San Francisco nightclub owner Johnny Boz is found murdered in his bed. Despite a troubled past, detective Nick Curran is assigned to the case. However, things get complicated when an attractive and manipulative novelist who had been seeing Boz for a while becomes the prime suspect. With Michael Douglas and Sharon Stone heading a wonderful cast, "Basic Instinct" is a thrilling movie with a bit of mystery, sex, intrigue, and murder. Director Paul Verhoeven managed to create a memorable movie with the help of a captivating script. Additionally, the movie has a great musical score attached to it.
Read More: Movies Like Basic Instinct
9. The Girl With the Dragon Tattoo (2011)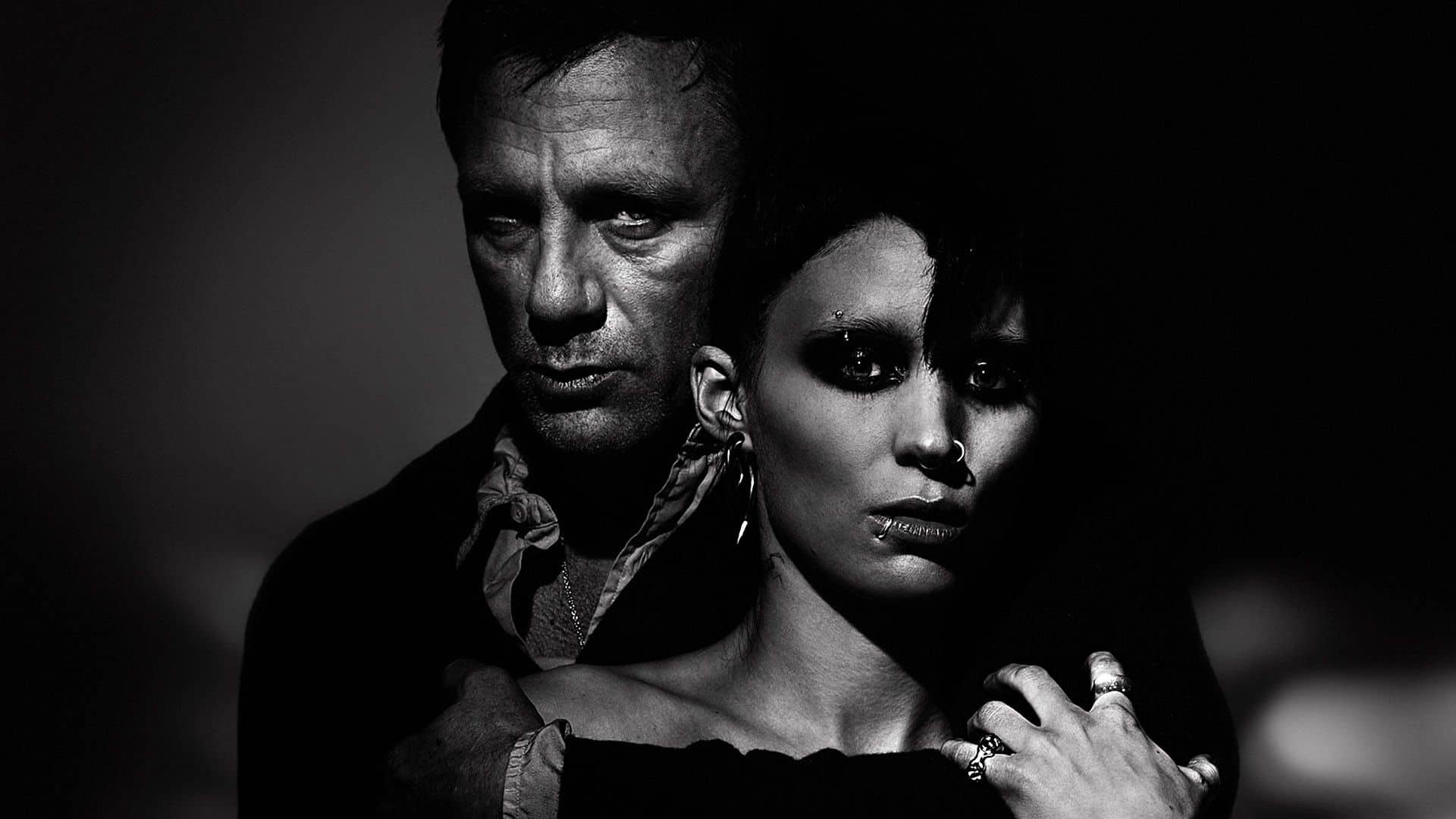 Lisbeth Salander is an antisocial, defiant, bisexual hacker that lives in the dark world of serial killings, incest and corruption. Mara completely changed her physical appearance for this part. She dyed her hair black; pierced her ears four times, pierced her lip, brow, nose, and nipple. Salander is very silent and finds it hard to express her feelings, passing as cold most of the time. She can also be intimidating because of the rage and darkness she has inside. Mara manages to bring this complex character to life in a fantastic performance. She can silently express the rage and vulnerability, commanding every scene. She was nominated for her first Golden Globe and Oscar for this film.
Read More: Movies Like The Girl With the Dragon Tattoo
8. Gone Baby Gone (2007)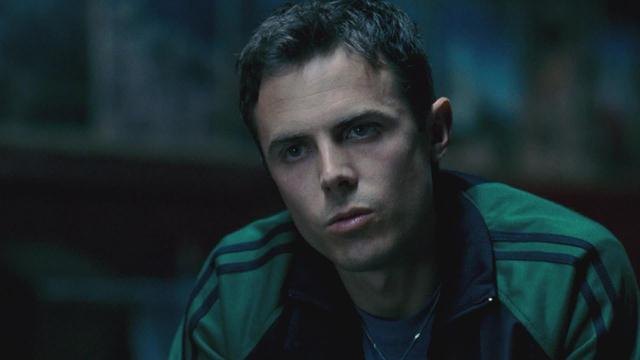 When four-year-old Amanda McCready is kidnapped from her home and the police make little headway in solving the case, the girl's aunt Beatrice McCready hires two private detectives Patrick Kenzie (Casey Affleck) and Angie Gennaro (Michelle Monaghan). When they are about to solve their case, they are faced with a moral dilemma that could tear them apart. Based on the book by Dennis Lehane, "Gone Baby Gone" marks the directorial debut of Ben Affleck. It's one of those rare movies in which the less you know about the story, the richer the experience. Moreover, it has a disturbing and emotional layered story that slowly unfolds with a moral dilemma at its core.
Read More: Movies Like The Notebook
7. Fight Club (1999)
An insomniac man who is an ordinary worker of a huge company, an IKEA buyer and classic consumer of capitalism is very bored of his ordinary and routine life. Then he Tyler, who he admires a lot. After that his life changes, with his new friend, he creates a fight club that is going to evolve into something bigger, greater and more dangerous. "Fight Club" is the ultimate film if you want a phenomenal twist. With a brilliant mind like Fincher in the direction and talented actors like Edward Norton and Brad Pitt, there is no way you are not going to love this cult classic.
Read More: Movies Like Fight Club
6. Nightcrawler (2014)
"Nightcrawler" is a thriller set in the nocturnal underbelly of contemporary Los Angeles. It follows Lou Bloom, a young man desperate for work who discovers the world of crime journalism. Finding a group of freelance camera crews who film crashes, fires, and murder, Lou muscles into the dangerous realm of nightcrawling – where each police siren wail equals a possible windfall and victims are converted into dollars and cents.
"Nightcrawler" is not a typical Hollywood film since it is extremely unique and suspenseful. The script focuses on the characters, especially on Lou. That gives Jake Gyllenhaal a lot of space to shine and show his talent, giving one of the best performances of his career. The script, cast, filmmaking, and atmosphere make a captivating movie that deserves more attention.
Read More: Movies Like Nightcrawler
5. Shutter Island (2010)
U.S. Marshall, Teddy, and his partner travel to a private island home to a mental facility known as Shutter Island. The reason for Teddy's arrival is to investigate the disappearance of a missing patient, Rachel. As Teddy and Chuck dive deeper into their investigation, they expose the dark secrets of Shutter Island. Directed by Martin Scorcese, "Shutter Island" is one of the most well-crafted psychological thrillers of Hollywood. This is one of those films that should be watched carefully and re-watched several times to understand all its complexity and brilliance. A powerful script, incredible performances (especially by Leonardo Dicaprio) and a breathtaking direction make "Shutter Island" a must watch for thriller fans.
Read More: Movies Like Shutter Island
4. Memento (2000)
Directed and written by Christopher Nolan, "Memento" chronicles the journey of Leonard, an ex-insurance investigator who can no longer build new memories, as he attempts to find the murderer of his wife. Because of this short-term memory loss, he must find creative ways to remember what he discovers about the murder. Although "Memento" is a complex movie because of its story, the script is extremely good at helping the viewer to keep up with the story. Additionally, the acting and directing are so good they make this an unforgettable trip. Addictive and thrilling, this is a classic mystery thriller that you will love if you like "Gone Girl".
Read More: Movies Like Memento
3. Se7en (1995)
This movie is about the desperate hunt of two homicide detectives for a serial killer who justifies his crimes as absolution for the world's ignorance of the Seven Deadly Sins. "Se7en" takes us through the journey of the detectives and murderer through a series of incredible twists. Brad Pitt and Morgan Freeman successfully prove why they deserve to be so famous and some of the biggest Hollywood stars. Furthermore, David Fincher's timeless directing captures a gothic, suspenseful and disturbing reality that will leave you shocked and begging for more. "Se7en" is a dark tale of murder and crime that you should not miss.
Read More: Movies Like Se7en
2. Zodiac (2007)
A serial killer in the San Francisco Bay Area taunts police with his letters and cryptic messages. In the late 1960s/early 1970s, a San Francisco cartoonist becomes an amateur detective obsessed with tracking down this Zodiac Killer. Based on Robert Graysmith's novel, it focuses on the lives of the detectives and newspaper people surrounding the serial killer. Directed by David Fincher, "Zodiac" is a chilling movie with a lot of twists and suspense. If you are a fan of "Gone Girl" you will love this dark and thrilling movie.
Read More: Movies Like Zodiac
1. Prisoners (2013)
Directed by Denis Villeneuve, "Prisoners" follows the quest of a desperate father that takes matters into his own hands after his daughter and her friend go missing. Hugh Jackman and Jake Gyllenhaal have breathtaking performances as the desperate father and detective, respectively. The film would not be the same without them. Villeneuve's masterful directing skills and the suspenseful and well-written story by Guzikowski create a fantastic movie that will surprise everyone that watches it.
Read More: Movies Like Prisoners