When a workaholic father, unable to give enough time to his daughter, agrees to take her to Busan to see her mother, a zombie apocalypse breaks out in their hometown. An escaped woman, who hurriedly boards the train, later zombifies and sets off a chain of events, which claims several lives in the process. The South Korean zombie horror movie, which was a runaway international success, received several awards in the Asian countries and is all set to be remade in English soon. It is one of the very few films that combines several genres — horror, apocalypse, thriller, sci-fi — successfully. With that said, here's the list of movies similar to Train to Busan that are our recommendations. You can watch some of these movies like Train to Busan on Netflix, Hulu, or Amazon Prime.
16. The Rezort (2015)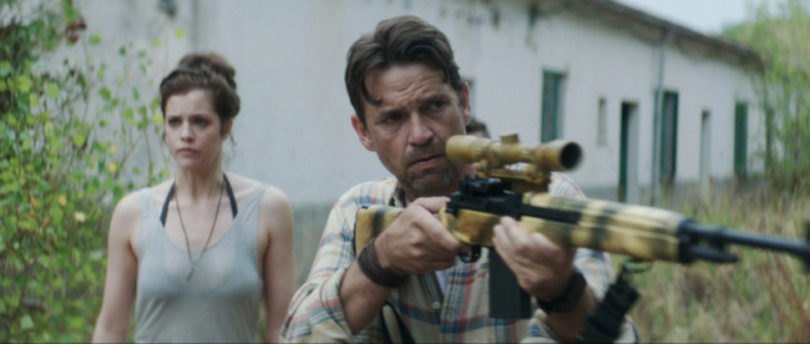 Following a near-apocalyptic zombie outbreak, humans are once again in control. The ReZort, a safari park, offers its guests the opportunity to kill as many zombies in a controlled environment. With an unusual and original plot, "The Rezort" is a low budget movie with incredible makeup effects and camera work. Character development happens while the action takes place so you certainly won't feel bored during the whole film. The film brings freshness to the genre despite some performances that leave us wanting more serious and professional.
Read More: Best 90s Movies on Netflix
15. Ladronas de Almas (2015)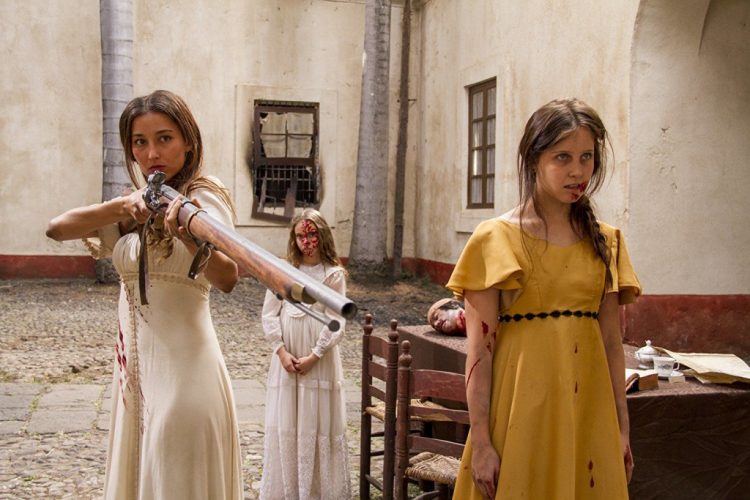 By the way, the translation for the movie title is 'Soul Robbers', if you were wondering. 'Ladronas de Almas' is set during the Mexican Independence War in the early 1800s. In a remotely located estate, a group of insurgents are seeking a home invasion, which apparently is inhabited by a wheelchair-ridden old man, his three daughters and a servant. The marauders soon come to know the truth about the inhabitants – the women are not only skilled fighters, but they're also zombies which explains why a servant from Haiti resides along with the family. The movie opened up to positive reviews and was praised for its cliffhanger in the end and the vague possibility of landing with a sequel.
Read More: Movies Like Oldboy
14. I Am Legend (2007)
This is a really underrated zombie movie in which the only survivor of a pandemic is trying to find a cure for the virus that brought the world to its knees. This film explores the isolation, fear and hopelessness that would crescendo from within if you were the last man on earth with only your dog beside you.
Read More: Movies Like Mission Impossible
13. Cargo (2017)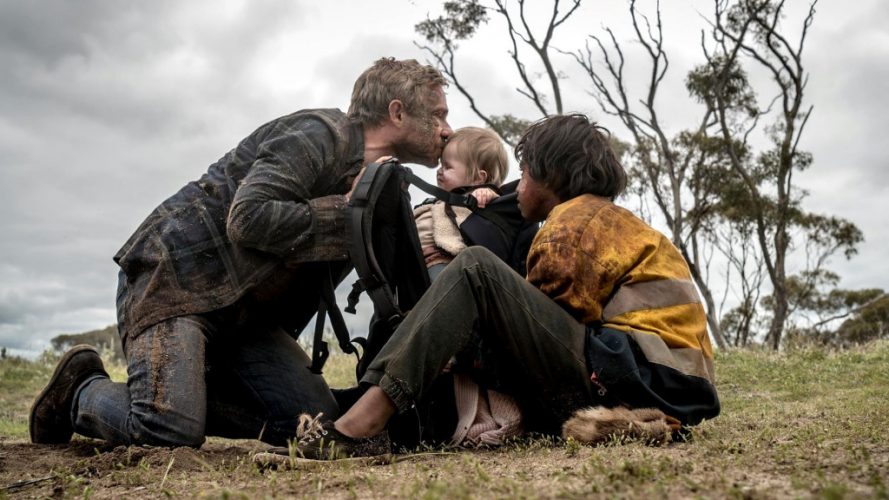 Personally, I feel 'Cargo' is one of the worst Netflix originals I've ever seen. The only reason probably why this movie is on this list is because of Martin Freeman and him only. The movie begins on a really interesting note, however – in a post-apocalyptic setup in Australia, which is full of aborigines and tribal folk as well, Andy, his wife Kay and their infant daughter are living off of a houseboat, floating in the water and gathering supplies from abandoned boats. In parallel, Thoomi, an aborigine tries to save her father from the outbreak but all in vain. Kay is bitten by a zombie as it appears and is taken away by Andy along with their daughter in a van before she turns completely. After abandoning Kay, Andy realises he's bitten too and only has 48 hours to take his daughter to a safer place before he turns as well. The rest of the movie is way too predictable and as expected, Andy hands over his daughter to the aborigines by the conclusion. Although the movie has been widely appreciated for the lead performance and being in a very typical Australian setting – something that hasn't been accomplished before, 'Cargo' makes for a somewhat difficult watch as far as international audiences are concerned.
Read More: Movies Like Her
12. The Road (2009)
Directed by John Hillcoat and adapted from a novel by Cormac McCarthy, this engrossing post-apocalyptic drama tells the story of a father and a son who wander across a post-apocalyptic wasteland, struggling to survive. The film is gorgeously atmospheric and the dark tone pulls you right into its dreadful world. Viggo Mortensen stars in the lead role and delivers a haunting performance, complimented brilliantly by the young Kodi Smit-McPhee. It's a must watch if you love atmospheric horror dramas.
Read More: Movies Like American Pie
11. Holy Motors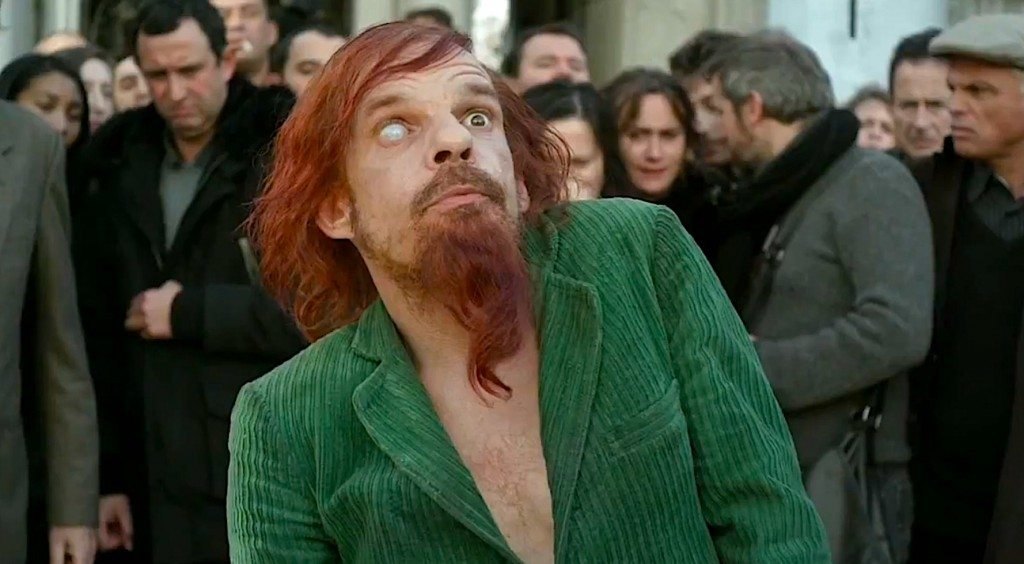 'Holy Motors' will lay a strong claim of being the weirdest movie on this list. I don't know how to describe the story of the film because there is no way to it. I wonder if there's even a story in it. The film is more of an experiment that works big time — if you immerse yourself in it. A man walks around a city wearing different kind of make-ups, and as an audience all you can do it try to guess his purpose. Truly, mind blowing!
Read More: Movies Like Nerve
10. 10 Cloverfield Lane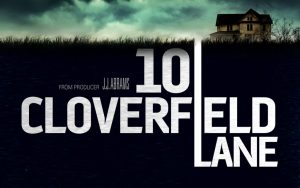 The sci-fi horror film, which kept the audiences on tenterhooks right from the word go, was a hugely successful movie that managed to give a different perspective to the audiences, also winning three Saturn Awards for its thrill quotient. It narrated the story of three people trapped inside an underground bunker in a supposed nuclear fallout and how the two held captive later realize it was all a big lie. The film with a twist end, skillfully succeeded in confusing the viewers until the credits began rolling.
Read More: Movies Like Shutter Island
9. World War Z (2013)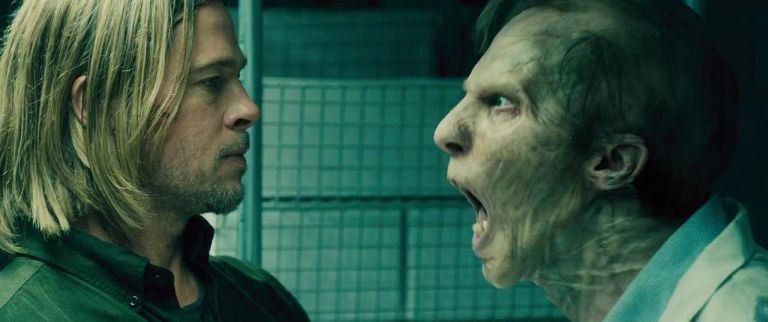 Based on a highly acclaimed book by Max Brooks, this movie does what is very difficult to achieve in this genre. 'World War Z' has amazing special effects, a huge budget and an A-list star like Brad Pitt at its center. This movie doesn't have the slow lumbering zombies from older movies. They are essentially mutant humans with no real weakness. The movie feels real in its depiction of the combative efforts on an international scale. This is a grand movie with the title of the highest grossing zombie movie earning more than a half a billion dollars.
Read More: Movies Like Zodiac
8. Shaun of the Dead (2004)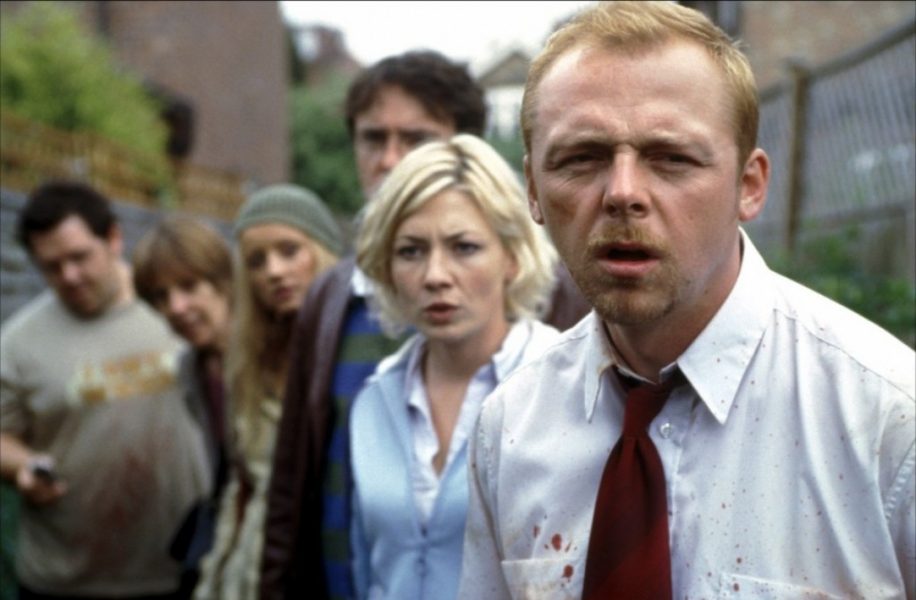 Not only is this a parody of the zombie sub-genre but an objective look at its absurdity. Directed by arguably the best comedic director, Edgar Wright, this movie marked the start of his hilarious Three Flavours Cornetto Trilogy starring Simon Pegg and Nick Frost. This film essentially paved the way for zombie-comedies like 'Dead Snow' and 'Zombieland'.
Read More: Movies Like Mamma Mia!
7. 28 Days Later (2002)
A Danny Boyle masterpiece, '28 Days Later' is the haunting depiction of our society which crumbled in less than a month since the outbreak of a deadly rage virus that makes the infected people highly violent, dangerous and cannibalistic. This movie redefined the genre but also showed the cruelty of human beings and the similarity between humans and monsters.
Read More: Movies Like Love Simon
6. Dawn of the Dead (2004)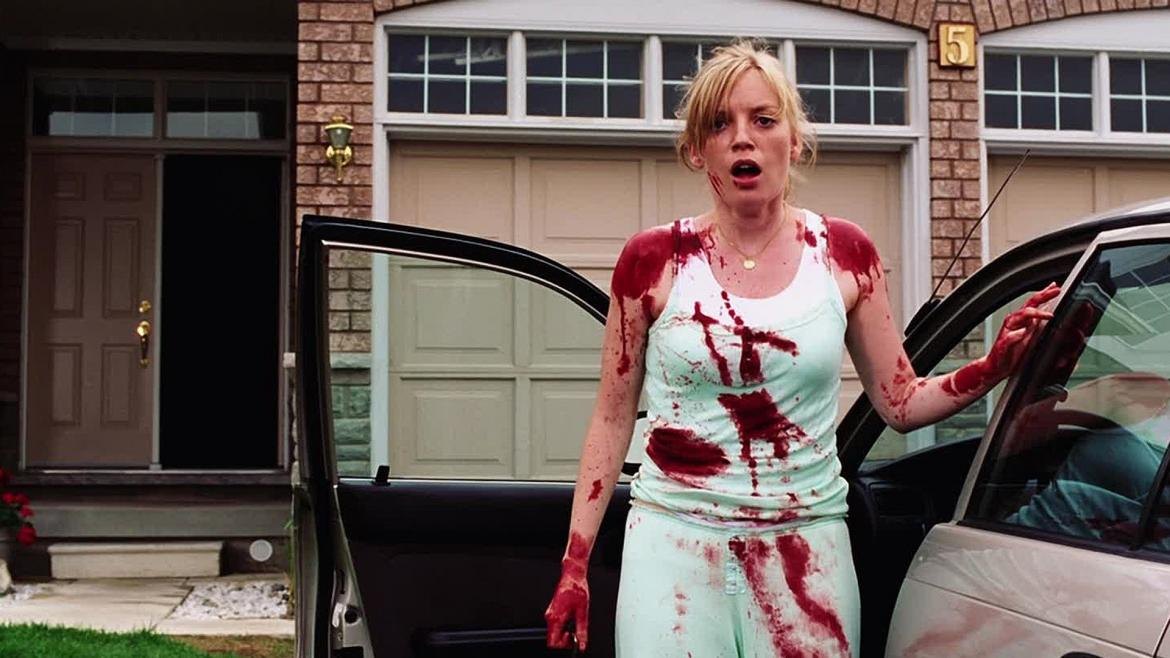 Set in a shopping mall where a nurse, a policeman, a young married couple, a salesman, and other survivors of a worldwide plague that is producing aggressive, flesh-eating zombies, take refuge after the outbreak of a Zombie apocalypse. The film is more than just blood and guts, and is a worthy remake of 1978 film. It also has a sense of humor that propelled it to a cult status that it enjoys even till this day.
Read More: Movies Like A Quiet Place
5. Dawn of the Dead (1978)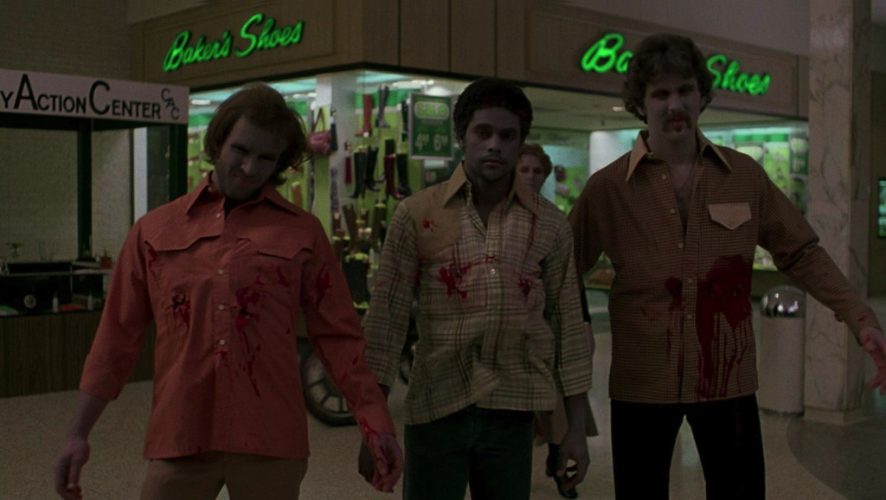 Often regarded as one of the best zombie movies ever made and with one of the highest box office collections for a zombie movie, 'Dawn of the Dead' was way ahead of its time, at the time of its release. More or less, the pop culture in the United States was influenced to a large extent by the movie. The premise is set around a group of staff members of a television studio and SWAT officers who hatch a plan to steal their station helicopter and elope the city but are taken aback by the presence of the zombies in the vicinity. They have to fight their way out before the situation turns worse. A perfect combination of horror and gore, 'Dawn of the Dead' will keep you at the edge of your seat.
Read More: Movies Like Black Panther
4. Mad Max: Fury Road (2015)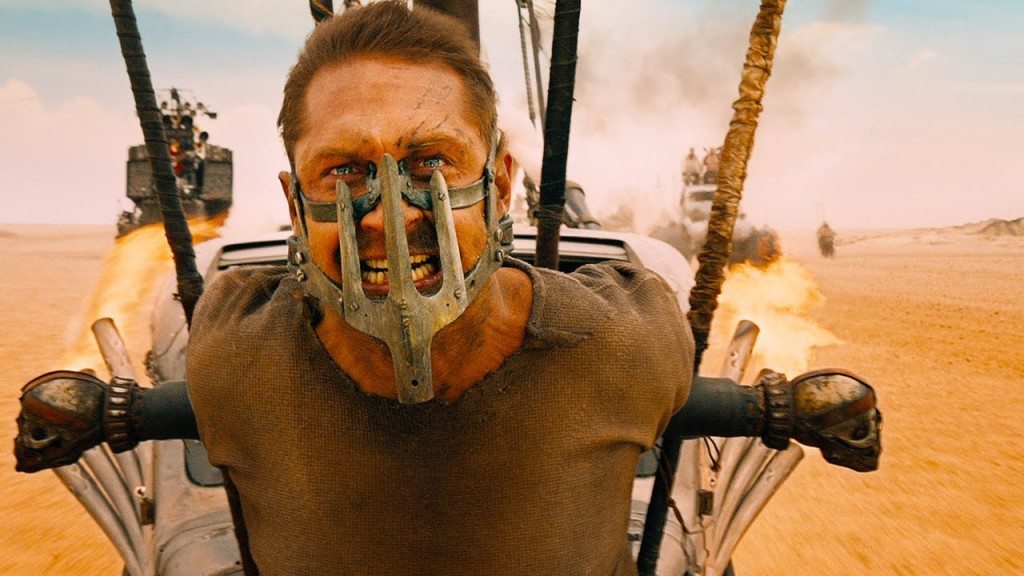 Maybe about 30 years from now, watching 'Fury Road' would make us all proud because this is the movie of our times. I have to admit that when I first set out to watch it, I was expecting a decent entertainment at best with some pretty visuals to look at but by the time it ended I thought to myself, "Boy, that was an experience of a lifetime!". The world seems to have destroyed and civilization is brutally wrecked and where gasoline and water are treasured resources and survivors struggle to battle the tyrant ruling over the land. George Miller's vision of a dystopian future is dark and deranged and the film fully realizes his vision as it transcends the genre barriers to create something truly profound, something that would live with us for many, many years.
Read More: Movies Like Die Hard
3. Zombieland (2009)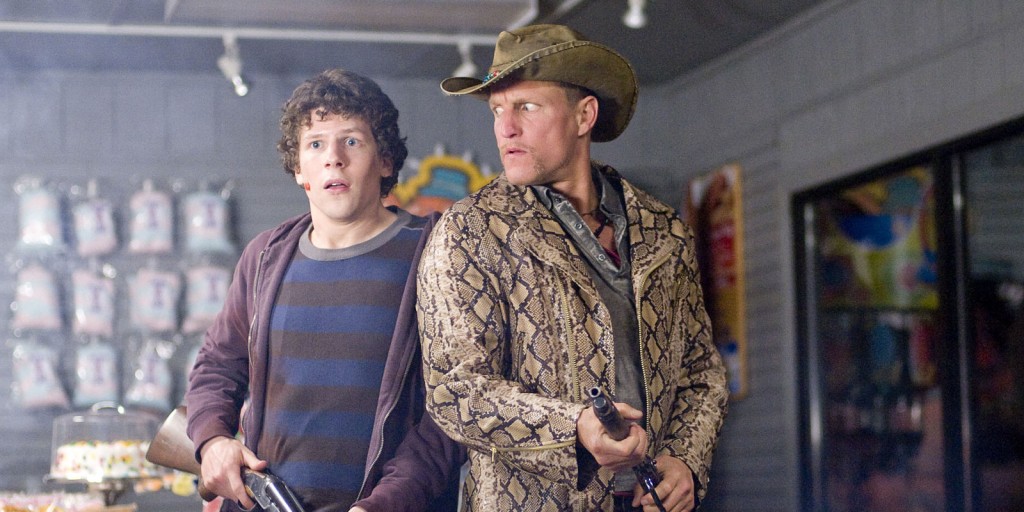 Alright, this is nothing like the intense and hard-hitting 'The Road'. But there is a charm in 'Zombieland' that is undeniable. And I think, ninety percent of that comes from Woody Harrelson. The dark and brooding films on this list come with the risk of depressing you. And this is where 'Zombieland' comes in. The United States has been overrun by zombies and a nerdy college student is on the way to Columbus where his parents live. Along the way, he befriends a man, who is possibly mad, and two girls, who were thieves before the world was zombified and are thieves still.
Read More: Movies Like The Vow
2. Snowpiercer (2013)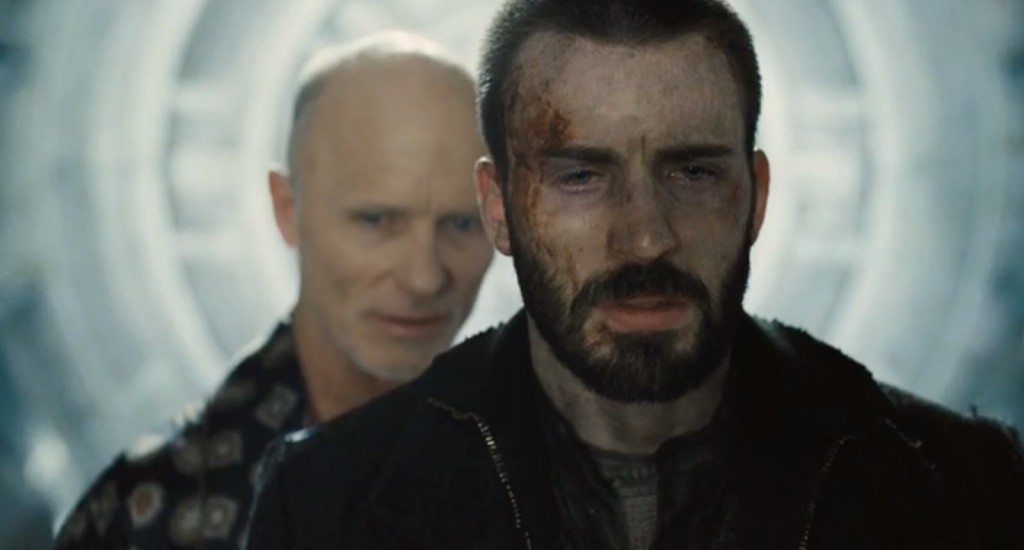 A commentary on the social hierarchy, this film, in contrast to others of the same genre, is set in the frozen wasteland that is Earth. In an attempt to counter global warming, the experiment gone wrong threw the world into another Ice Age. A single train that runs on perpetual motion engine circles the Earth with the last remaining humans. The elites inhabit the front sections of the train and enjoy greater benefits. While the lesser sections are stuffed farther out in the train. And one day, they revolt.
Read More: Movies Like V For Vendetta
1. Children of Men (2006)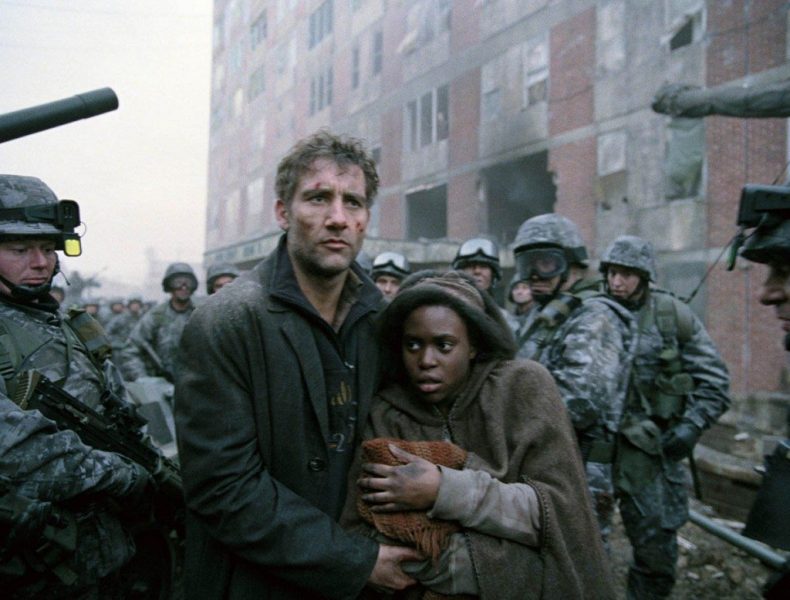 The curse of infertility has struck the world and humanity is on the brink of extinction. Wars have engulfed many countries into chaos and the UK is the only functioning government left. A refugee situation has gone out of control and the governments have imposed harsh laws on the immigrants. And then, 18 years later, a refugee becomes pregnant. A former activist, Theo Faron, is burdened with the responsibility of protecting the woman and saving the humanity.
Read More: Movies Like Braveheart