The concept of love is something which most humans can't begin to grasp. There are countless definitions and innumerable descriptions but nothing can pinpoint the exact meaning of this word. We have all wondered what exactly it is and the plethora of films made on it have entertained us and filled us with fantasies. There are certain incidents however, etched in the history of mankind, which comes close in explaining the variable concept of love.
Kim and Krickitt Carpenter's tragic love story might have been penned by the Fate for the screens. After a car accident robbed Krickitt of her recent memories, the husband Kim, takes it all upon himself to bring her normal life back. Michael Sucsy's tear-jerker, 'The Vow' dubbed the couple as Leo and Paige Collins and caught the sunny moments perfectly on screen. The aftermath of the storm was tough and the audience could feel the distraught husband's pain as he does everything in his power to get her memories back. Paige's story is emotional too; her confusion about the present life and her desperate attempts to reconnect the dots in her life is a journey for the brave.
The entire film rested on a quite weak screenplay to be honest, with some scenes could have gone for the better. However Channing Tatum and Rachael Mc Adams took it upon themselves to deliver a memorable performance with their magical chemistry being one of the major talking points of the movie. As film critic Roger Ebert clearly puts, 'The Vow' is a perfect date night movie. No wonder the Valentine's Week of 2012 saw a high influx of couples in theatres and made this movie one of the highest grossing romantic dramas of all time. We have tried to come up with a list of films similar to The Vow that are our recommendations. If you are interested, you might be able to stream some of these movies like The Vow on Netflix or Amazon Prime or even Hulu.
16. The Beauty Inside (2015)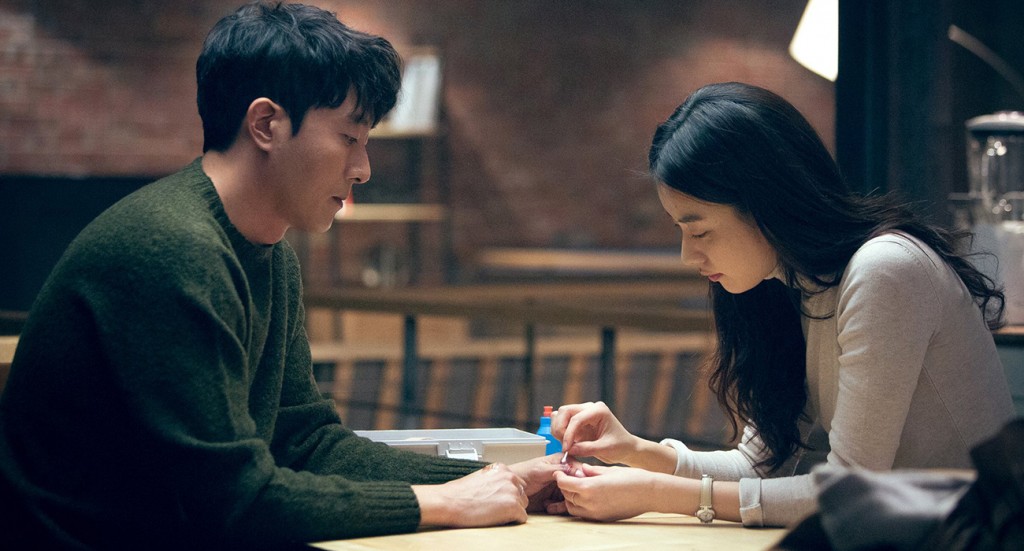 Woo-jin is an unusual human being: he wakes up every day in a different body. One day he is an old woman, another day a child. He does not know what tomorrow will be like but has figured out a system to continue living without anyone's suspicion. However, one day he falls in love with Yi-soo. Now he must decide if he could tell her the truth or not… "The Beauty Inside" is a fascinating fictional movie about how to fight for love and take risks despite life's obstacles. Besides having an original and captivating story, this movie is beautifully executed. From the brilliant performances to the soundtrack and setting, it is a romantic drama that you should not miss.
Read More: Movies Like Se7en
15. While You Were Sleeping (1995)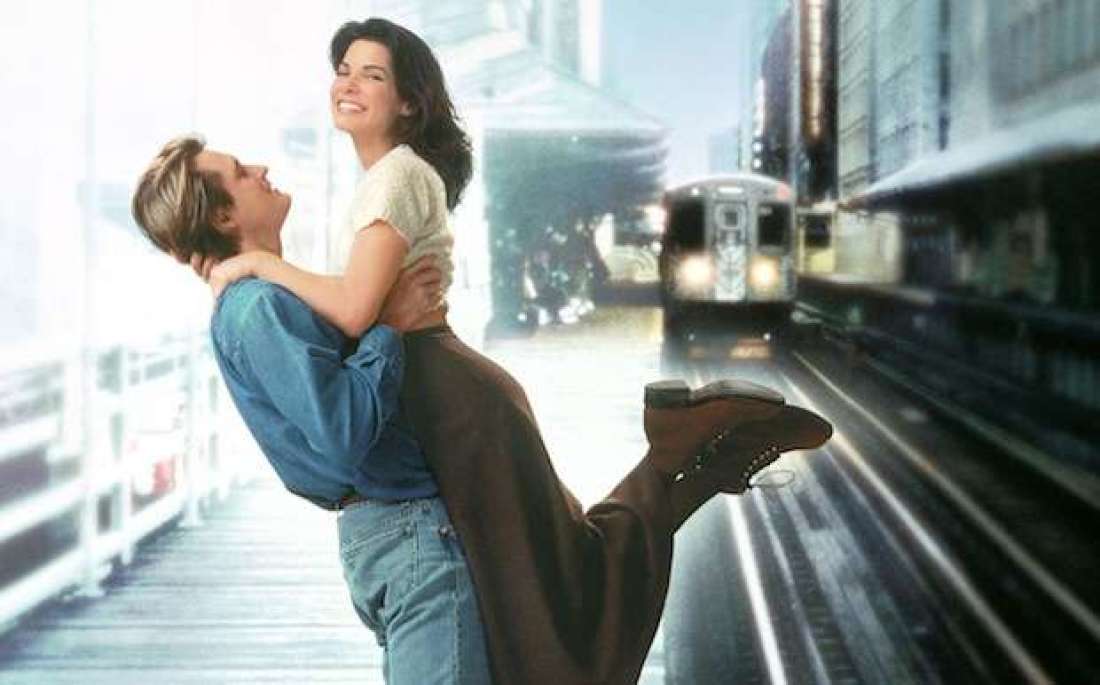 Lucy is a hopeless romantic that has fallen in love with a commuter who passes by her every day, Peter. When she spots him getting mugged and hurt, she recues him, bringing him to a hospital. However, things start to get complicated when his family thinks Lucy is Peter's fiancée. "While You Were Sleeping" is one of the most charming romantic comedies out there. Firstly, it has a unique and compelling love story. Secondly, Sandra Bullock shines and steals your attention during all the movie. And, lastly, it has a great message, focusing on the importance of family and love.
Read More: Movies Like Wind River
14. About Time (2013)
Twenty-one-year-old Tim discovers he can travel in time and change what happens and has happened in his own life. His decision to make his world a better place by getting a girlfriend turns out to have unexpected consequences. Directed and written by Richard Curtis, "About Time" a witty, intelligent, charming, sweet film with surprising depth and heart. Besides focusing on the time-traveling plot, it also focuses on the father-son relationship between Tim and his dad and the romantic relationship between Tim and Mary. It stars Rachel McAdams and Domhnall Gleeson.
Read More: Movies Like A Quiet Place
13. Love Actually (2003)
In this movie, we follow the lives of eight couples and their daily lives. Set in the month before Christmas in London, "Love Actually" is all about falling in love and out of love, meeting the right people or making mistakes. Emma Thompson, Liam Neeson, Colin Firth, Keira Knightly and Martin Freeman are just some of the many wonderful actors that brought this movie to life. Although this romantic comedy has a great storyline, the movie would not be the same without this strong and talented cast. "Love Actually" is the perfect movie to relax and watch with your loved ones.
Read More: Movies Like Manchester by the Sea
12. Take This Waltz (2011)
While on a plane, Margot meets Daniel, a handsome stranger. A taxi ride back home causes Daniel and Margot to realize that they are neighbours and Margot admits she's married. During that summer, Margot is no longer sure if she's happy in her marriage. Director Sarah Polley, with the help of actors Michelle Williams and Seth Rogen, created an impressive romantic comedy. With an unexpected ending, the director clearly wanted to create something that would feel real and human. And she sure did that. It is a character-driven film, a study of emotion and people, that works nicely.
Read More: Movies Like Oldboy
11. Grease (1978)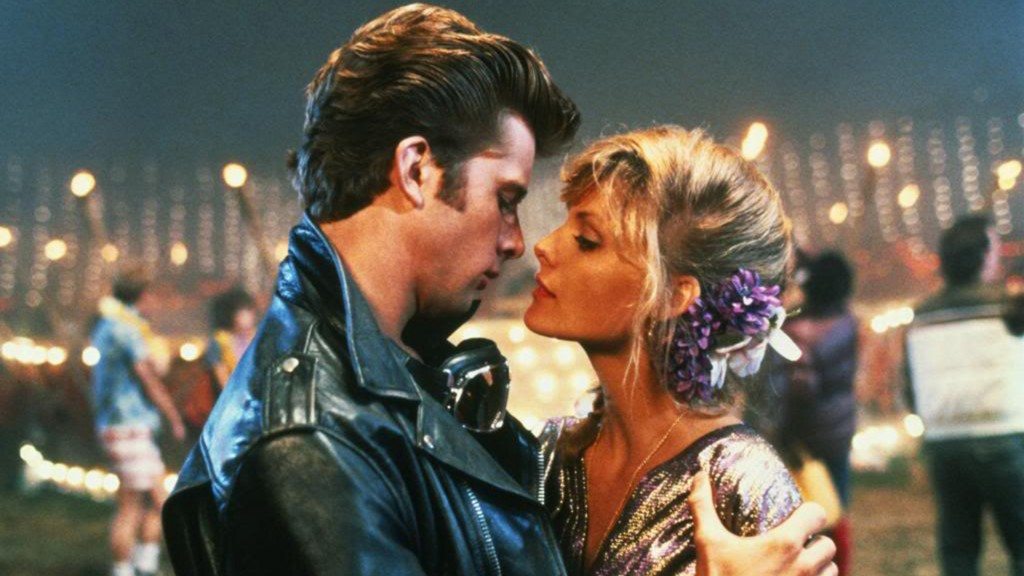 Danny (John Travolta) one of the most popular bad boys in high school, falls in love with a modest new girl Sandy (Olivia Newton-John) which creates a huge controversy in their very different friend groups. With a great plot line and incredible music, "Grease" will transport you to the 50s like no other. John Travolta, Olivia Newton-John, Stockard Channing, Didi Cohn, Jeff Conaway and so much more make this an all-star hit.
Read More: Movies Like Her
10. Made of Honor (2008)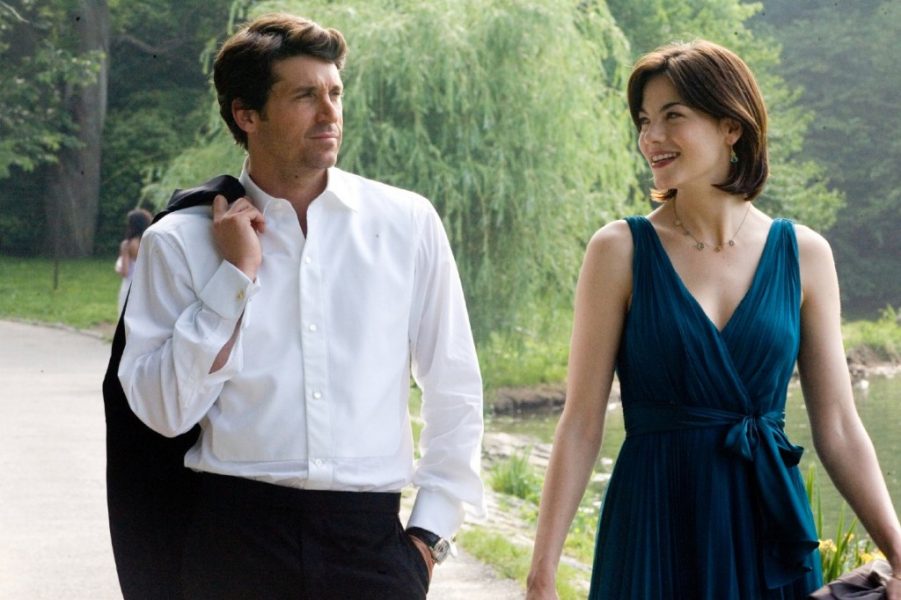 Tom and Hannah have been platonic friends for 10 years. When Hannah gets engaged, she asks Tom to be her "maid" of honour. He reluctantly agrees just so he can attempt to stop the wedding and conquer her. If you are looking for a good romantic comedy, you have found it! Although it has a predictable ending and some genre tropes, it is very funny and entertaining. Also, a romantic comedy from a male perspective is not very common.
Read More: Movies Like American Pie
9. Bridget Jones's Diary (2001)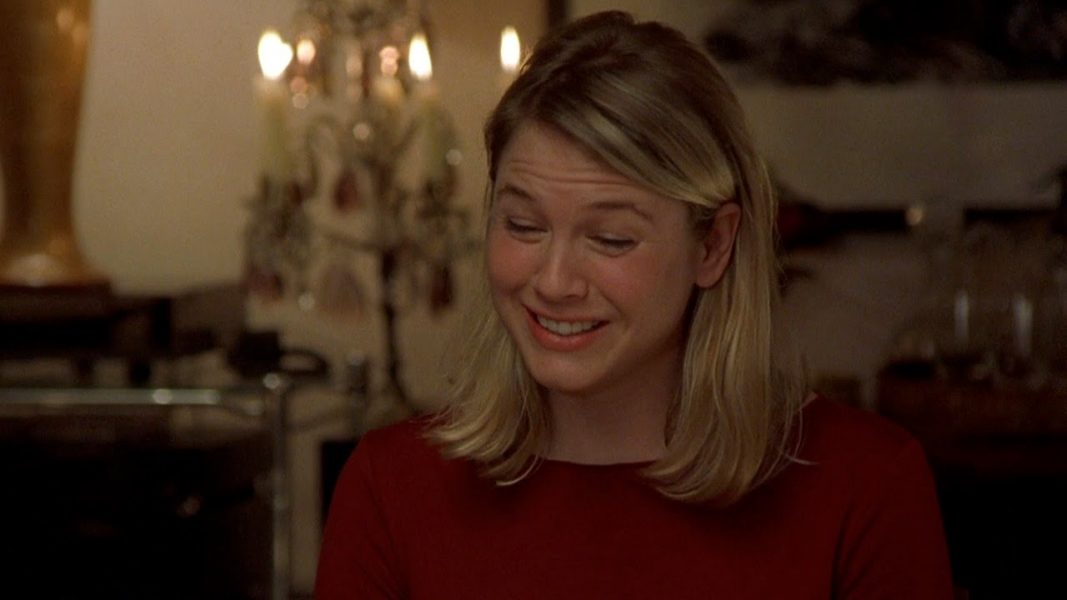 Bridget Jones is an average woman struggling against her age, her weight and her job. As a New Year's Resolution, Bridget decides to start by keeping a diary to try and take control of her own life. We follow her through this journey, while she faces love. Based on the book of the same name, this is already a classic love film that every movie lover should watch at least once. Despite this, it is original, really funny and charming. Renee Zellweger is hilariously amazing; I can't imagine any other person playing such a quirky character. Hugh Grant and Colin Firth have also interesting performances.
Read More: Movies Like Black Panther
8. The Spectacular Now (2013)
Sutter Keely lives in the now: he is a charming and self-possessed high school senior with no plans for the future. But after being dumped by his girlfriend, Sutter gets drunk and wakes up on a lawn with Aimee Finecky hovering over him. She's different: the "nice girl" who reads science fiction and doesn't have a boyfriend. Despite their differences, they are somehow drawn to each other. "The Spectacular Now" is a great teen drama that portrays teens as complex and intelligent human beings. Although it may seem too slow for some people, it is a great film that does not focus on stereotypes or cheap tricks. It stars Milles Teller, Shailene Woodley, and Brie Larson.
Read More: Movies Like Die Hard
7. The First Time (2012)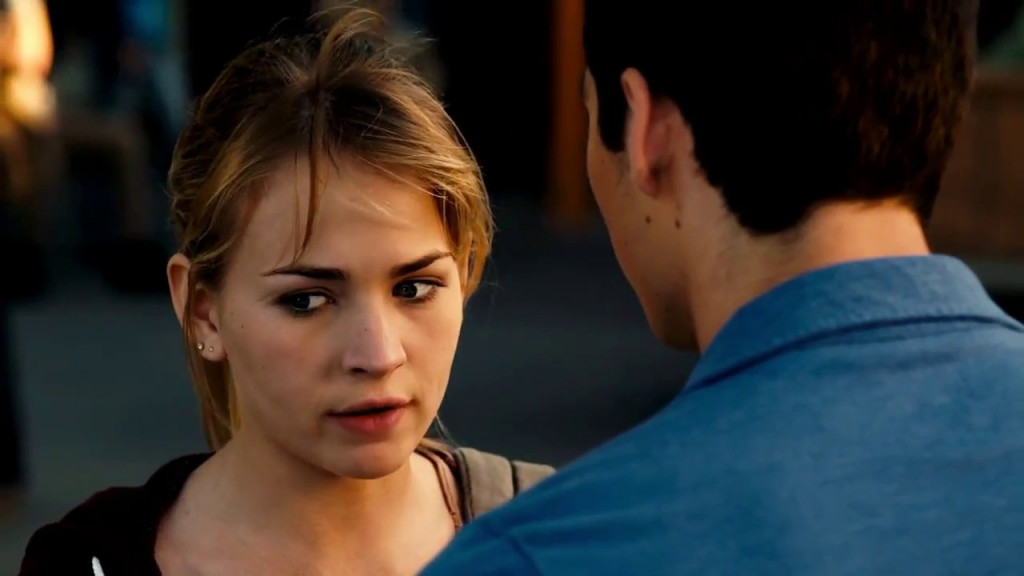 One night at a friend's house party, a confident teen, Dave (Dylan O'Brien), meets an artistic girl named Aubrey (Britt Robertson). "The First Time" is the story of how they fall in love with each other over one weekend. It is a tale of first love and how confusing it is to experience love for the first time. Besides having witty dialogues and decent acting, this movie has a phenomenal soundtrack, each song is able to shine at the right moment. That is why this movie resonates with so many people around the world.
Read More: Movies Like Jack Reacher
6. Love, Rosie (2014)

Rosie and Alex know each other since they were 5 years old, and they have been friends ever since. "Love, Rosie" is a modern movie about true love, missed opportunities and making the right choices. It will make you believe that anything is possible and that you should never lose hope. Lily Collins and Sam Claflin play Rosie and Alex in such a charming way, it is impossible not to empathize with them. Hopeless romantics, realists and pessimists will all love the incredible story portrayed in "Love, Rosie".
Related: Movies Based on True Stories
5. One Day (2011)
Based on a novel by David Nicholls, "One Day" follows Emma and Dexter, who met on the night of their university graduation. We see them every year on the anniversary of that date – July 15th. Through the years they grow apart as their lives take different directions and they meet different people. But, suddenly, their lives take the opposite turn and they meet again. Starring Anne Hathaway and Jim Sturgess in the main roles, this movie is a beautiful love story between two very relatable characters. Their lives are so interesting and emotional that is impossible not to feel connected with them in some way.
Read More: Movies Like Nightcrawler
4. A Walk to Remember (2002)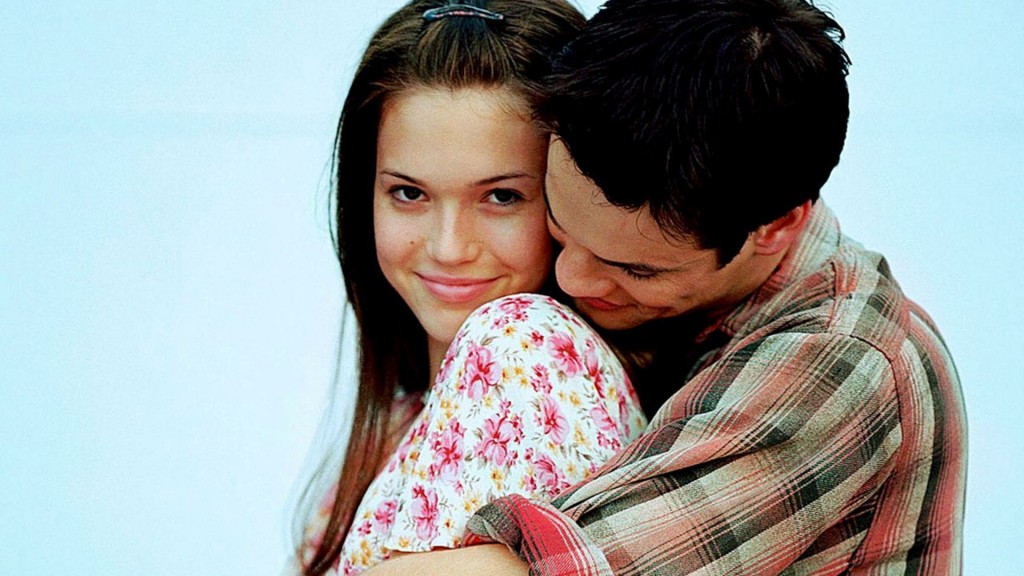 "A Walk to Remember" is a classic romantic and tragic story about two North Carolina teens, Landon Carter and Jamie Sullivan. After Landon makes a joke that leaves a boy in the hospital, he is forced to participate in after-school activities as punishment. That is when he meets Jamie, and both their lives change. "A Walk to Remember" is a heart-breaking, well-executed movie with memorable performances. Mandy Moore is incredible as a beautiful young woman, that is both vulnerable and strong. Similarly, Shane West also surprises as the rebel Landon.
Read More: Movies Like Tangled
3. Love Story (1970)
Despite their opposite backgrounds, Harvard Law student Oliver Barret IV and music student Jennifer Cavilleri fall helplessly in love. As they try to build their life together, tragedy strikes. Nominated for seven Academy Awards, "Love Story" is a timeless romantic classic with amazing performances and a terrific soundtrack. Ali MacGraw and Ryan O'Neal were especially memorizing as the doomed young couple. Additionally, it has a simple but heartbreaking story that will keep you glued to the screen.
Read More: Movies Like Boyhood
2. The Fault in Our Stars (2014)
Hazel and Augustus are two teenagers who fell in love despite an arduous life. Their relationship is special, given that Hazel's constant companion is an oxygen tank and Gus jokes about his prosthetic leg. This moving love story is unique and unpredictable, something very rare nowadays. As the main characters, Elgort and Woodley truly deliver a great performance. Their chemistry is so good you forget you are watching a movie. Overall, "The Fault in Our Stars" is a sad but incredibly beautiful teen love story, an emotional roller coaster about life.
Read More: Movies Like Nerve
1. The Notebook (2004)
Love never gets old. It ages beautifully like a fine bottle of wine. When Nicolas Sparks wrote his first novel, he took inspiration from the lives of his wife's grandparents who had a fairytale romance. Jan Sardi adapted it for screen and Nick Cassavetes spun magic out of it. 'The Notebook' is emotional, filled with the pathos of love, the joys of reunion and the strength of the relationship between the evergreen couple. It is passionate and is one of the most heart-warming romances ever told on screen. The story of ages told by the old man to his sick wife in the hospital bed from a notebook is a moment cherished by the romantics from all generations. Ryan Gosling is the modern go-to man in case of romantic movies and Rachael Mc Adams is the perfect fit, as always, in the role of the girl the hero falls in love with. The chemistry is warm and the audience can connect with them. They are both natural actors and being in their forte excels as Noah and Allie. Present on the all-time favorite lists for all romantic movie lovers, 'The Notebook' is the classic Valentine's Day film to watch with your loved one.
Read More: Movies Like The Notebook