If you have seen 'Se7en', you already know that it has a plot twist that completely knocks your socks off. Directed by David Fincher, the master of 'crime thrillers', Se7en stars Morgan Freeman and Brad Pitt as two cops in pursuit of a serial Killer who seems to choose his targets based on the seven deadly sins. As they close-in on the killer they make one startling discovery after the other, finally ending an explosive, mind-numbing climax.
There are two things that make 'Se7en' extra-ordinary: first, of course, its climax, and second, the cat-and-mouse game that is played between the cops and the killer. This list that we have assembled for you today, has movies similar to 'Se7en', especially in the regard of how suspense is maintained till the end. With that said, here is the list of movies similar to Seven that are our recommendations. You can watch several of these movies like Seven on Netflix, Hulu or Amazon Prime.
10. Reservoir Dogs (1992)
The debut film of director Quentin Tarantino leaves you guessing till the end. The film follows a group of bank robbers who regroup at a shelter after a heist gone terribly wrong. Tarantino himself described the movie as a study of paranoia. The movie brilliantly captures all of Tarantino's trademark tropes including his dark humor, his violence, and all the pop culture references. The movie is a unique as it follows a highly non-linear story structure but reaches a cohesive conclusion. Much like Se7en, the film also features several twists and turns.
Read More: Movies Like Die Hard
9. Gone Girl (2014)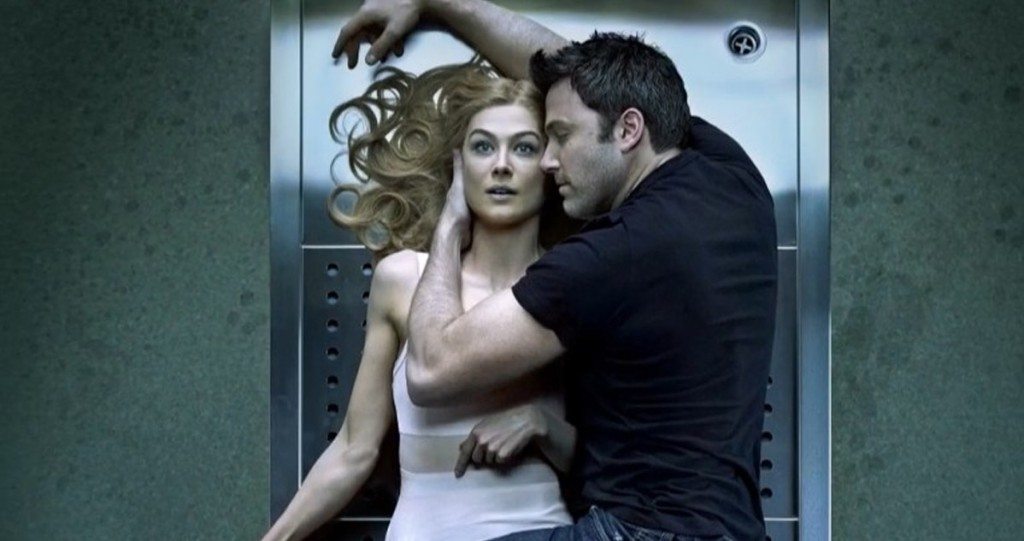 The commonality between Gone Girl and Seven is not just their director, but also how gripping both the films are in terms of ever building suspense. Gone Girlfollows Nick Dunne when he reports that his wife, Amy, has gone missing. Under pressure from the police and a growing media frenzy, Nick's portrait of a blissful and happy marriage begins to crumble. Soon his lies, deceits and strange behavior have everyone asking the same dark question. Did Nick Dunne kill his wife? If you love thrilling movies that play with your mind, you'll love this one.
Read More: Movies Like Jack Reacher
8. L.A.Confidential (1997)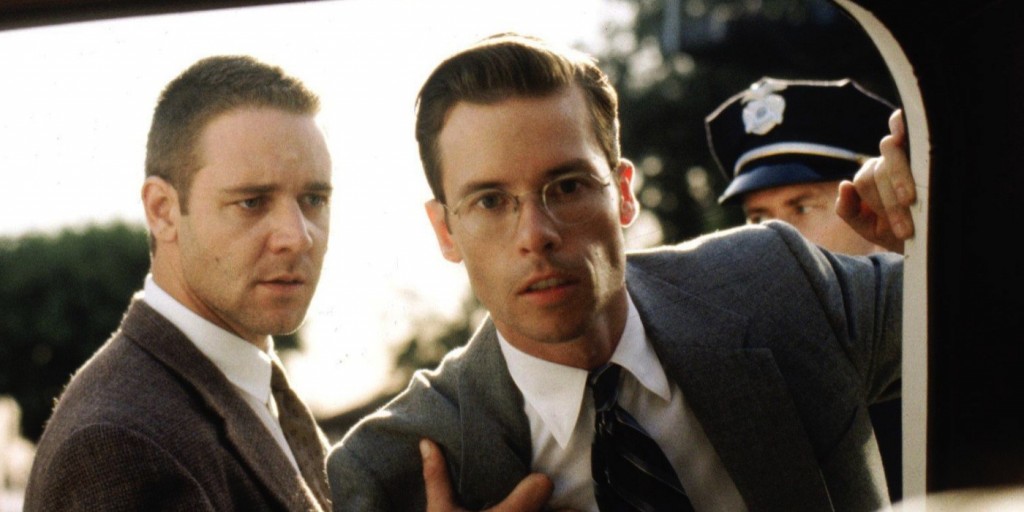 Based on James Ellroy's novel of the same name, the film stars Kevin Spacey, Russell Crowe, Guy Pearce, Kim Basinger and Danny DeVito. After a mysterious massacre at a diner, infamous as the "Nightingale Murders", three detectives in 1950s Los Angeles with vastly different personas must put aside their differences to find out what truly happened. The standout of the film is its harsh depiction of 1950s cop life- the violence, the glamour and of course the shady stuff. The few books to film adaptations which might be as good if not better than the actual book itself. The film does a brilliant job of building up the tension and suspense to keep the viewers engrossed until the end.
Read More: Movies Like Nightcrawler
7. Prisoners (2013)
Directed by Denis Villeneuve, Prisoners follows the quest of a desperate father that takes matters into his own hands after his daughter and her friend go missing.Hugh Jackman and Jake Gyllenhaal give breathtaking performances as the desperate father and detective, respectively. The film would not be the same without them. Villeneuve's masterful directing skills and the suspenseful and well-written story by Guzikowski create a fantastic movie that will engulf everyone who watches it.
Read More: Movies Like Tangled
6. Primal Fear(1996)
Primal Fear, based on a novel by William Diehl, stars Richard Gere as a flamboyant Chicago defense attorney who chases defendants instead of ambulances and volunteers his services when a teenager(Edward Norton) from Kentucky is charged with murdering an archbishop. The plot is as good as crime procedurals get, but the movie is really better than its plot because of the three-dimensional characters. Gere is given several quiet scenes, including a half-drunken conversation with a journalist, to develop the complexities of his character. The film encompasses a variety of emotions which makes viewers to withstand the thunderous twist the film ends with.
Read More: Movies Like Gone Girl
5. The Sixth Sense (1999)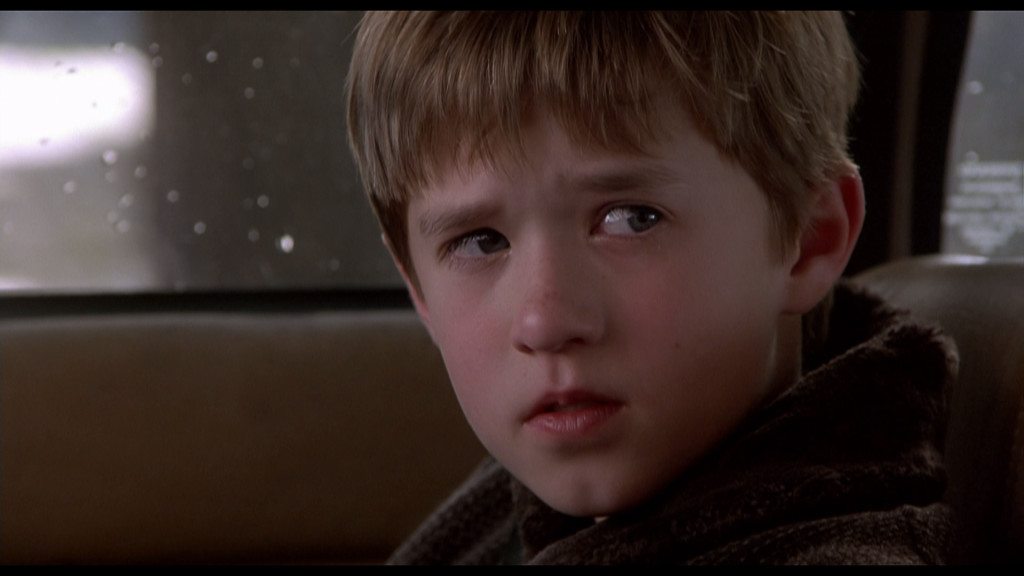 The concept of 'seeing dead people' was one thing that was around long before The Sixth Sense. What Shyamalan did do effectively in the film was introduce a completely head-turning twist to the genre. Which would influence not only horror but all of cinema. It is the power of this twist which makes the film such a success. It also not very suitable for repeated viewings. We can't help but remember our reaction the first time we saw The Sixth Sense. Thankfully before anyone could spoil the story's true colors.
Read More: Movies Like Boyhood
4. Oldboy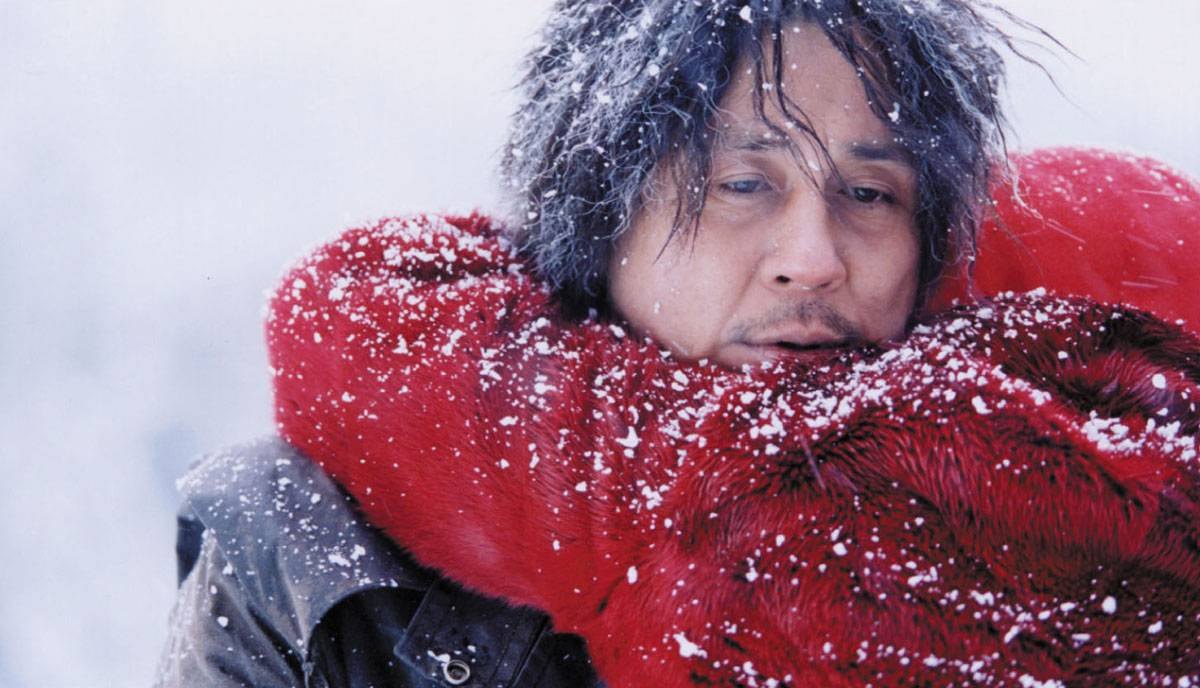 South Korea's masterpiece and perhaps one of the best neo-noir thrillers ever made is certain to be nothing other than Park Chan-wook's legendary Oldboy. The film won the Grand Prix at the prestigious Cannes Festival and gained the respect of endless critics and film-lovers for a reason. This film not only a feverish story of revenge, but also one that touches the deepest fundaments of humanity, where its violence and action are not only choreographed for the sake of visual entertainment but for what's behind it. It follows Oh Dae-su's pursuit of the man who has kept him locked in a hotel-looking cell for 15 years, without ever giving the reason why.
Read More: Movies Like Mission Impossible
3. Taken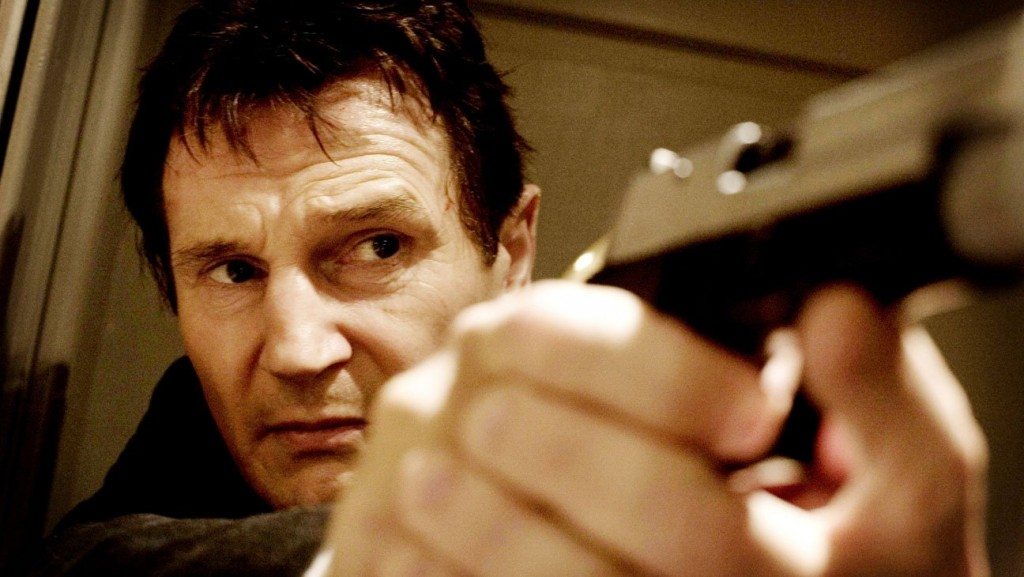 Nowadays, Liam Neeson is widely known for his potential and multiple participation in action films. Perhaps one should give credit to his great performance in this thriller for that. Although a simple premise, close to the film we're searching brothers for, it received huge success at the box office, which quickly led to the creation of two further sequels. It is fun, entertaining and contains greatly executed action scenes of gunfights and chases. Partly written by action-freak Luc Besson, it tells the story of a former CIA operative who must go back to his set of skills to find his missing daughter, who has been kidnapped while on a vacation in France.
Read More: Movies Like Nerve
2. Sleuth (1972)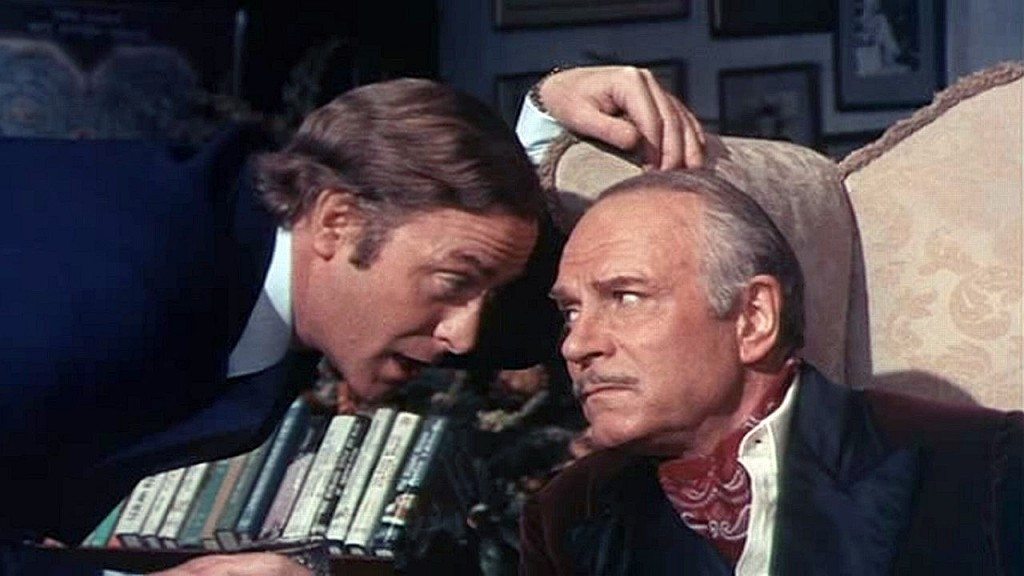 Joseph L. Mankiewicz's marathon mind-fuck, Sleuth involves an ongoing battle of one-upsmanship between classical megastar Lawrence Olivier and the then new enough face of Michael Caine. There is an adept handling of tone that ripples throughout our journey into the deadly narcissism, lending goofiness to serious scenes as well as managing to imbude them with rug-pull power that emerges out of the blue. Sleuth deserves to rank so high alone for how effectively it maintains momentum for all of 140 minutes, both actors working at their limit. Deservedly, it's the only film bar Whose Afraid of Virginia Wolf? To have every member of the credited cast nominate for an Oscar and continues to be a staple of intelligent but refreshingly wacky mystery cinema.
Read More: Movies Like Shutter Island
1. The Usual Suspects (1995)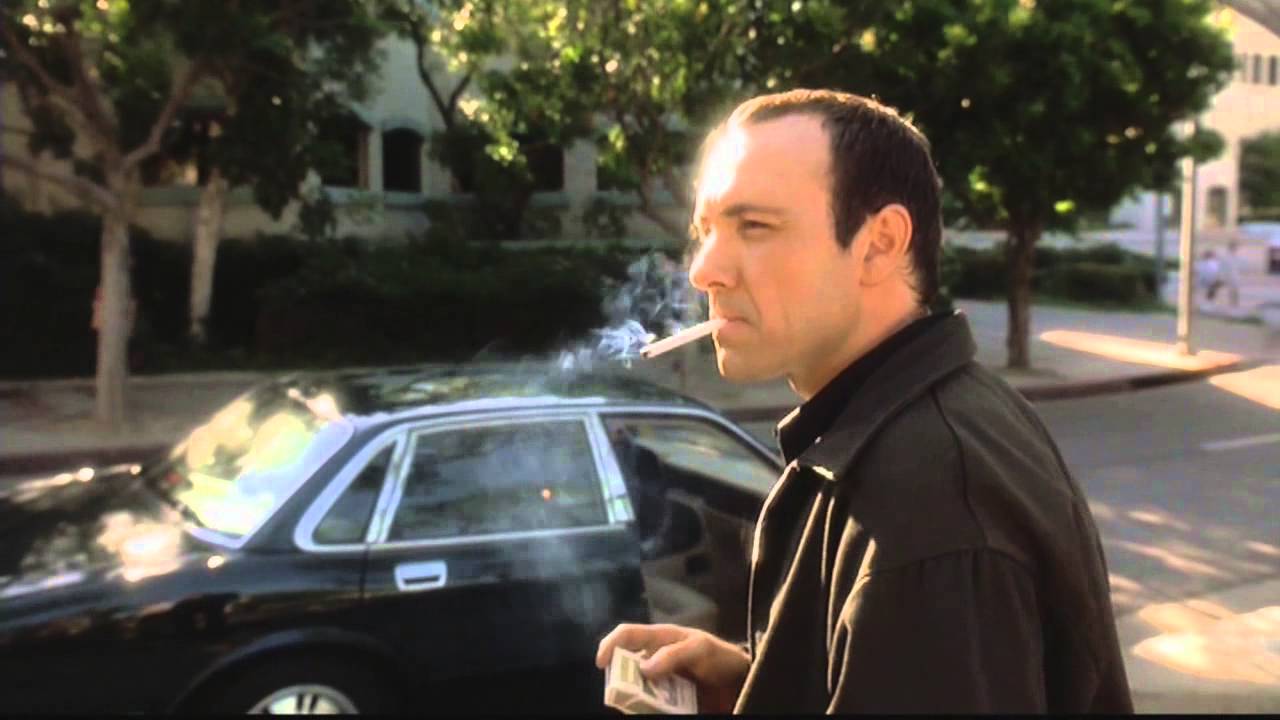 Awe is not something which is very limited. There are abundant atrocities of such kind by directors in all the countries that ever produced film. The Usual Suspects gives you shivers down the spine by its exhilarating screenplay. Added by its 10 second 'the best in cinematic history' plot twist. Kevin Spacey's breathtaking performance as Verbal Kint earned him an Academy Award for Best Supporting Actor. The movie has a sleek and unrelenting visual style to its eerie music and its unapologetically unreliable narration. This is a movie that sticks with us long after we have finished watching.
Read More: Movies Like The Usual Suspects