De Palma recalls thinking to himself, the sheer perfection of the majestic opening sequence of 'Raging Bull', where a lean, hooded Robert De Niro is seen warming up, with 'Cavalleria Rusticana' playing in the background. Martin Scorsese is a proponent of the "New Hollywood" clan along with directors such as Spielberg, Lucas, Francis Ford Coppola, De Palma, often cheekily referred to as the 'movie brats'. This brand of American film-making began in the later 60s with films like Easy Rider (1969), and ushered in an era of more personalized, artistically independent films as opposed to the pre-existing studio culture of Hollywood characterized by formulaic cinema. Raging Bull (1980) is a fantastic product of this new era of film-making.
'Raging Bull' is the third collaboration between De Niro and Scorsese, an artistic amalgamation which has since achieved legendary status in the world of cinema. Before locating films alike Raging Bull for the list, its imperative to understand it's own artistic premise. The most important question to answer hence becomes "What exactly is the film?". On the surface, the movie can easily be defined as a sports biopic; a categorization that would be extremely reductive, over simplified, and would fall completely short of doing justice to the mammoth artistic achievement that 'Raging Bull' is. It is nothing like the average, overdone, sports tear-jerker clichés vis a vis 'Moneyball', 'Blind Side' and the likes. One can further chalk out 'Raging Bull's' bold uniqueness, by comparing it to the more commercial, one dimensional, yet contemporary 'Rocky'. While 'Rocky' is just a film about boxing, 'Raging Bull' is a film about the boxer, and therein lies the primary difference.
The point of 'Raging Bull' is to trace the character of Jake La Motta and so it does. The internal violence of Jake's psyche and the repercussions it has on his life and that of his loved ones become the cause of his eventual failure to attain spiritual closure. Boxing becomes Jake's only emotional outlet, a spiritual catharsis of sorts. While writing about 'Raging Bull', it would be almost criminal to not address the elephant in the room – Robert De Niro's Academy Award winning portrayal of Jake La Motta. It really is one of the most powerful acting performances ever recorded for the silver screen. 'Raging Bull' marks the first collaboration between Scorsese and Joe Pesci. The two would go on to collaborate famously in 'Goodfellas' and then again in 'Casino'.
News has it that the two have collaborated yet again for the upcoming 'The Irishman', releasing later this year on Netflix. Thelma Schoonmaker, Scorsese's dear old friend, and longtime editor later picked up an Oscar for 'Raging Bull'. The below list therefore is chosen keeping in mind all the different aspects of the film and you might therefore get slightly disappointed if you are expecting a straight up list of sports biopics. With all that said now, here's the list of best movies similar to 'Raging Bull' that are our recommendations. You can watch several of these movies like 'Raging Bull' on Netflix, Hulu or Amazon Prime.
10. Taxi Driver (1976)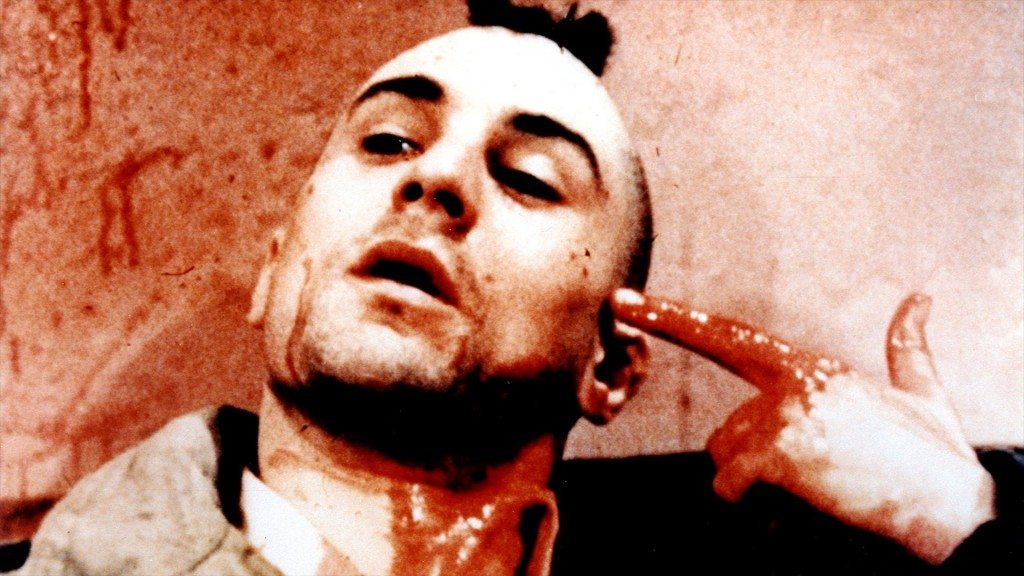 'Taxi Driver' is the second collaboration between Scorsese and De Niro, preceded by 'Mean Streets' and followed by 'Raging Bull'. If you love 'Raging Bull', you might be interested in 'Taxi Driver', in order to trace their artistic journey together. 'Raging Bull' and 'Taxi Driver' both are extensive studies in masculinity which show their respective protagonists trying to cope with their emotional volatility and internal turmoil of 'being'. Travis Bickle, the titular character in 'Taxi Driver', has an aggressive outburst against the culture of decaying values as shown though its portrayal of New York, while Jake La Motta's character in itself becomes the representation of the same decay. Another major commonality between the two films is the city of New York. It's a known fact that Scorsese's films often use the city of New York, almost as a character with its own separate consciousness. Two perfect examples of the same would be 'Raging Bull' and 'Taxi Driver'.
9. Serpico (1973)
Directed by Sidney Lumet, and starring the great Al Pacino as the eponymous police officer Serpico, this 1973 classic, like 'Raging Bull', is in its essence a story of its male protagonist going through a moral crisis and his search for answers to warrant happiness for his soul. Serpico's character almost becomes a sort of antithesis to that of Jake La Motta. Where La Motta degenerates into the vices of his self and those surrounding him, Serpico stands alone bravely as a symbol of purity: a police officer who is hardworking, liberal in his outlook, and honest. Like Scorsese, Lumet too uses New York as an important element in his films. The left leaning, socialist tendencies of New York react in a polarizing manner with Serpico and La Motta. While Serpico strives to educate himself, and is constantly in the process to become a better version of himself, La Motta succumbs to the decadence and the debauchery offered to him.
8. Citizen Kane (1941)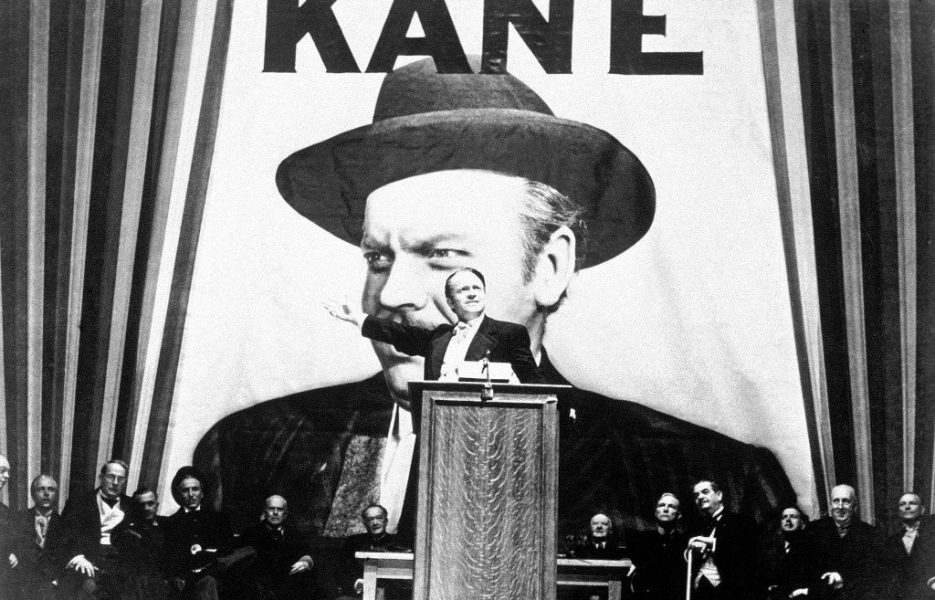 There really hasn't been a more revered directorial debut than 'Citizen Kane'. Orson Welles, who wrote, directed, co-produced and starred it would go on to acquire a legendary, distinguishing, timeless name for himself in the world of cinema. 'Citizen Kane' has repeatedly been cited as one of the finest American cinematic experiences since its release in 1941. The reason behind including it in this list is due to the similarities in the character arcs between Charles Foster Kane (the film's protagonist) and Jake La Motta. Both these men are shown as flawed individuals who rise to great prominence in their respective fields and yet cease to find their moral belonging.
The decadence of Jake La Motta is portrayed through his eventual transformation into the paunch-bellied nightclub owner surrounded by the leeches of society. Charles Kane's degeneration on the other hand is shown through his isolation, and lonely demise in his palatial estate, Xanadu. These men, who are in constant battle with their inner demons, fall prey to the same, ruining their interpersonal relationships and sanctity of mind.
7. Chariots of Fire (1981)
A sports film for the ages, 'Chariots of Fire', directed by Hugh Hudson, tells the story of two English Olympians, Harold Abrahams and Eric Lidell. Like 'Raging Bull', this film, in spite of its sporting premise, becomes more about the athletes as individuals, as human beings. Harold Abrahams is shown as an English Jew, who through his sporting achievements in sprinting, tries to overcome the prejudices against Judaism. Eric Lidell on the other hand is a devout Christian and believes that God made him for a reason. He believes that it is through his ability to run that he can truly appreciate God's gift.
The use of music or their absences thereof, are crucial factors in both 'Chariots of Fire' and 'Raging Bull'. While, on the the one hand, 'Chariots of Fire' involves the iconic theme by Vangelis, adding a sort of grandeur to the overall impact of the film, 'Raging Bull', on the other hand, makes great use of silence. The silence in 'Raging Bull' almost becomes as important as any background score; an underlying sense of desolation and non belonging.
6. The King of Comedy (1982)
By now if this article starts getting too obvious because of repeated inclusions of the collaborative efforts between Scorsese and De Niro, apologies. In fact, you might as well consider 'Cape Fear', 'Goodfellas', and 'Casino' right about now as recommendations. All of these are Scorsese-De Niro collaborations, with 'Goodfellas' and 'Casino' also having Joe Pesci. While all these movies have their own unique identity and pulsating consciousness, and can be considered beautiful in their own rights, the reason behind singling out 'The King of Comedy' is just to prove the versatility in the artistic ranges of Scorsese and De Niro.
The protagonist Rupert Pupkin is as different, morally, physically and psychologically from La Motta, as possible, and yet oddly similar. A struggling stand up comedian trying to make it big, Pupkin comes off as incorrigible, obnoxious, but has always believed in himself. La Motta and Pupkin find their greatest similarity, in spite of being such different personalities, in the pathos. It's the audience that feels sad for the two, and sympathizes with them, forgetting their grave character flaws temporarily.
5. Cinderella Man (2005)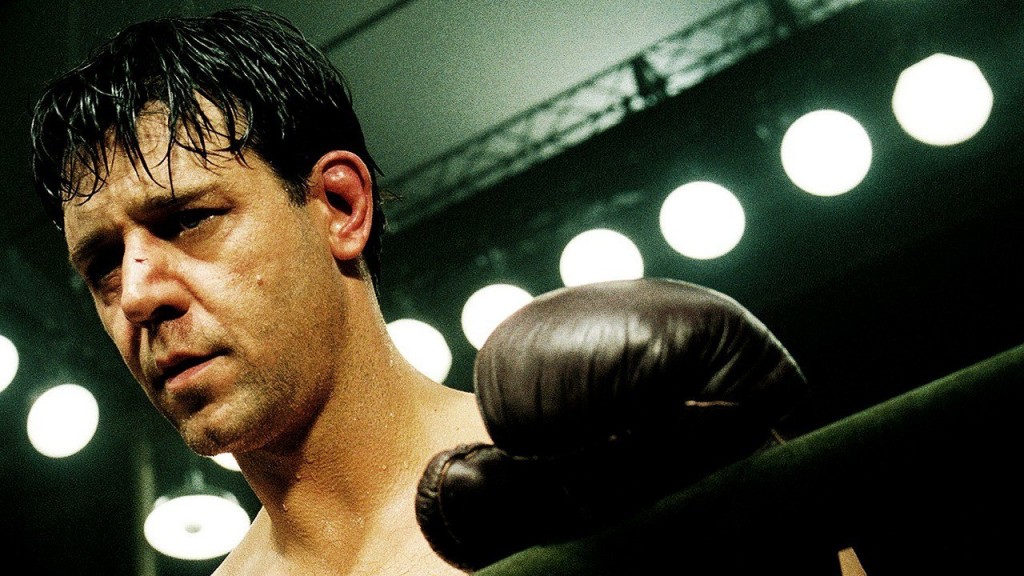 This is a Ron Howard show through and through. If you have watched 'Rush', 'A Beautiful Mind' or any other biographical Howard film, you already know exactly what to expect from this film. This movie which is named after the nickname of the world heavyweight champion James J. Braddock, tells the boxer's story during the time of the Great Depression in America. While this film doesn't match up in its artistic brilliance or worth to the other films already on the list, its mainstream impact cannot be discounted. With power-packed performances from Russell Crowe and Paul Giamatti, a well paced, entertaining screenplay by Hollywood regulars Cliff Hollingsworth and Akiva Goldsman, 'Cinderella Man' can qualify very well as an enjoyable cinematic experience. However, it must be mentioned that this film is pretty one dimensional; structured as a formulaic blockbuster biopic, and hence may not pique the interest of the more nuanced audience.
4. Hoop Dreams (1994)
This is the only documentary film included on this list. 'Hoop Dreams' is an underrated gem, and a fantastic, gritty portrayal of the modern American way of life. Produced and directed by Steve James, it was originally intended to be a short film. The film won the audience award at the 1994 Sundance Film Festival and has regularly sprouted up on lists of best documentary films of all time, since. The film tells the story of two African-American teenagers, William Gates and Arthur Agee who are recruited by a scout from St Joseph High School in Westchester, Illinois. The film, like 'Raging Bull', goes way beyond being just another one dimensional film about sports. The high school basketball hoops almost attain a symbolic status in the film's attempts to address issues of race, class struggle and politics and education in modern day America.
Read More: Movies Like Moonlight
3. Andrei Rublev (1969)

As far as biopics go, 'Andrei Rublev' is their 'Citizen Kane'. Co-written and directed by the Russian maestro Andrei Tarkovsy, 'Andrei Rublev' follows the life of the eponymous Russian painter in the 15th century. Jake La Motta's emotional escape and coping mechanism stems from his boxing, while that of Rublev's stems from his art. Both these protagonists, however, have to outdo themselves when their respective catharses do not prove enough. Rublev, therefore, eventually takes a vow of silence, while La Motta becomes the overweight, drunk, sleazy, night club owner. Auto-didacticism becomes a strong motif in both these films because of its repulsion to existing rules and a sense of freedom they strive to achieve individually through their own identities. Sava Yamschikov, a famous Russian art historian, was a consultant during the film's filming process and warrants for its precise historical accuracy.
2. Eyes Wide Shut (1999)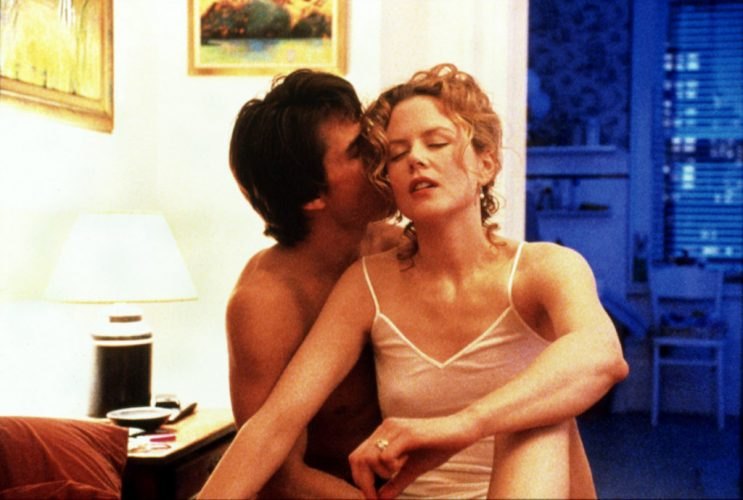 It's nothing like 'Raging Bull' on the surface, and yet a closer view with a more nuanced lens will throw light upon some very stark similarities. Jealousy and sexual tension becomes integral to the crescendo of both these films. Kubrick returned to the director's chair after a hiatus of twelve years for 'Eyes Wide Shut', although he had already developed ideas about making an erotic thriller back in 1962. Like 'Raging Bull', 'Eyes Wide Shut', too, is adapted from a novella, 'Traumnovelle' (Dream Story), by Arthur Schnitzler. This film follows the life of the handsome Dr. Bill Halford played by Tom Cruise, and his gorgeous wife, played by Nicole Kidman. The degeneration in their relationship through bitter bouts of jealousy, manipulation and extra-marital erotic desires are reminiscent of the same in 'Raging Bull'.
Read More: Movies Like Eyes Wide Shut
1. Somebody Up There Likes Me (1956)
'Somebody Up There Likes Me' is an American drama film based on the life of middleweight boxing legend Rocky Graziano. Before the beginning of the onset of New Hollywood, this was the single most noteworthy film which dealt with boxing as its central narrative tool. Like 'Cinderella Man', which also features on the list, this film might not be up to the expectations of a more nuanced and critical audience, but it sure is entertaining. Like 'Raging Bull', the violence faced and perpetrated by the protagonist becomes central to the film's narrative structure. In 'Somebody Up There Likes Me', Graziano has an abusive father, and is therefore exposed to violence from a very early age; something that would go on to affect his life in horrible ways, as we later see him getting involved with street gangs. A young Paul Newman shines as Graziano, a role first offered to James Dean but not actualized due to his untimely, tragic death.
Read More: Movies Like Forrest Gump