Subtlety. The art of telling without telling. All my life as a cinephile, I've been such a sucker for subtlety; be it the direction, the tone, the acting or the score. Subtlety works most brilliantly when it comes to the performances; when an actor just lets a plethora of emotions sink in with a single glance that go beyond what words could ever express. Great actors seamlessly tend to switch between acting styles depending on the script and the kind of psychological and emotional vulnerability it demands. An actor's take on the character is what sets the tone and tenor of the film. While a brash, scenery-chewing performance could be a delightfully entertaining watch, the art of mastering subtlety is a lot more complex, challenging and intriguing process. This article takes a look at the list of top subtle acting in cinema.
10. Philip Seymour Hoffman, 'Capote'
What made Philip Seymour Hoffman one of the finest actors of his generation is because he rarely showed himself off on-screen. This is a pivotal aspect in the craft of acting which most actors grapple with. Every role Hoffman essayed, he brought in a palpable sense of tenderness and realism, humanizing the most despicable and deplorable characters. 'Capote' is undoubtedly his finest film performance. To portray the real-life American novelist Truman Capote, Hoffman diligently took care of the slightest mannerisms, subtle nuances and the shrill voice, bringing the man back to life with a performance for the ages; reaching the zenith of his miraculous acting prowess.
9. Anthony Hopkins, 'The Silence of the Lambs'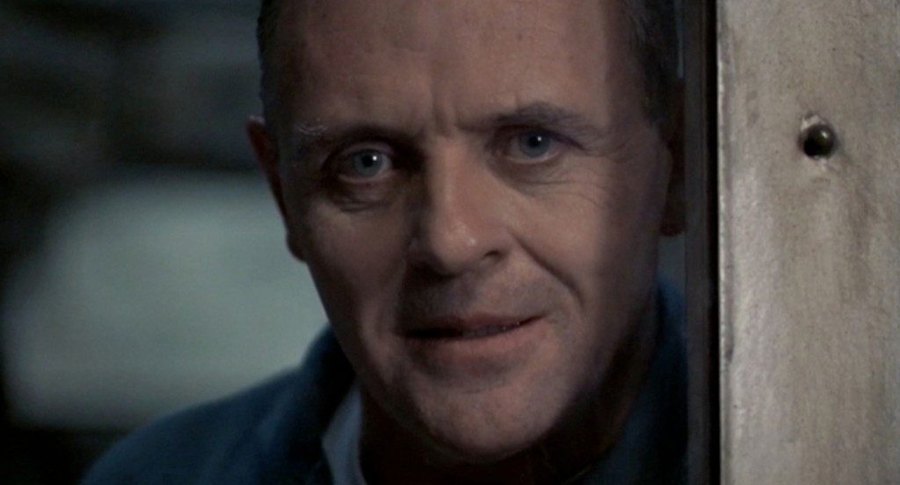 Yes! A villain performance makes the list. Anthony Hopkins' psychopathic cannibal freezes your nerves, freaks you out with his bizarre fantasies and virtually controls your emotions but Hopkins does it all with such ease and grace, breaking the traditional norms glued to a villain performance being showy and over-the-top. Hopkins showed us that a villain could be calm and charming yet so frightening. His dynamic eyes subtly channelize emotions of anger, madness and inner sadism. Hopkins, despite being on screen for just under 16 minutes, designs and builds the aura of the film that is every bit iconic. At the hands of another actor, the role would have slipped straight down to the forgotten corridors of cinema but Hopkins makes sure that Hannibal Lecter creeps into your mind, numbing your senses and terrifying you in unspeakable ways.
8. Al Pacino, 'Serpico'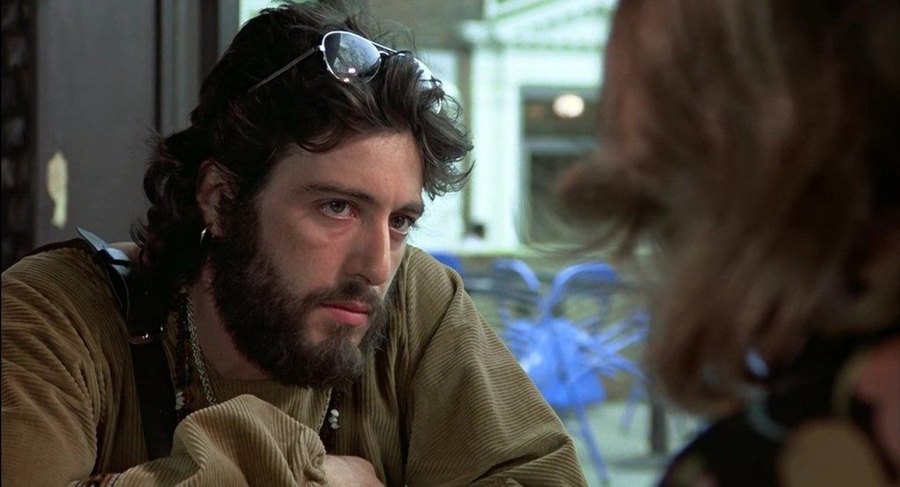 The 70s was a time when Al Pacino spewed fire with every single breath and glance on-screen. After an impressive début as a heroin addict in 'The Panic in Needle Park', Pacino smashed his way to international stardom in Francis Ford Coppola's gangster epic, 'The Godfather'. A year later he immortalized the heroics of Frank Serpico, an American police officer who single-handedly took on the filth and scum of the streets of New York, in Sidney Lumet's riveting crime drama, 'Serpico'. A harrowing character study of a man who feels emotionally smothered by the city's surging crime and corruption, Pacino internalizes the man's mental and emotional trauma in ways that take us deep into the palpable realm of a soul burning in agony and anguish.
7. Dustin Hoffman, 'Kramer vs. Kramer'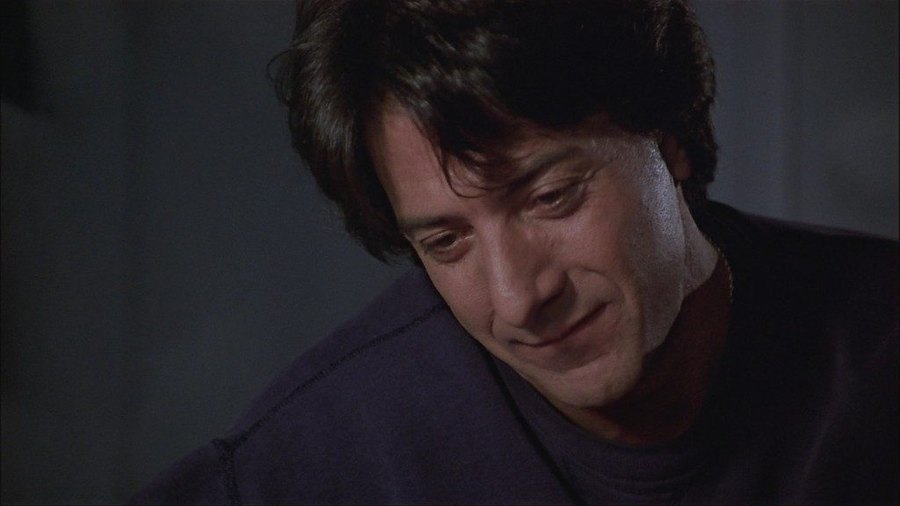 'Kramer vs. Kramer' is a film that garnered so much hate over the years due to its infamous Best Picture Oscar win over Francis Ford Coppola's Vietnam War epic, 'Apocalypse Now' back in 1980. But Robert Benton's masterful portrait of an upper class American couple's divorce and the repercussions of it on their 5 year old son have sadly been overlooked. At the helm of the film is Dustin Hoffman's Ted Kramer, a workaholic advertising executive who is in the midst of a tragic mess as his wife has abandoned him and their little son, leaving him all alone with the responsibility of home and work. Hoffman's transformation from a workaholic ad executive to a loving and caring father is a poignant journey of self-discovery. There are moments where we could just look him in the eyes and feel the pain, love and the emotional turbulence wrecking his soul muffled with guilt and regret. Dustin Hoffman's performance as Ted Kramer is unforgettably heart-wrenching beyond words; one that haunts you with its simplicity and truthfulness.
6. Meryl Streep, 'Sophie's Choice'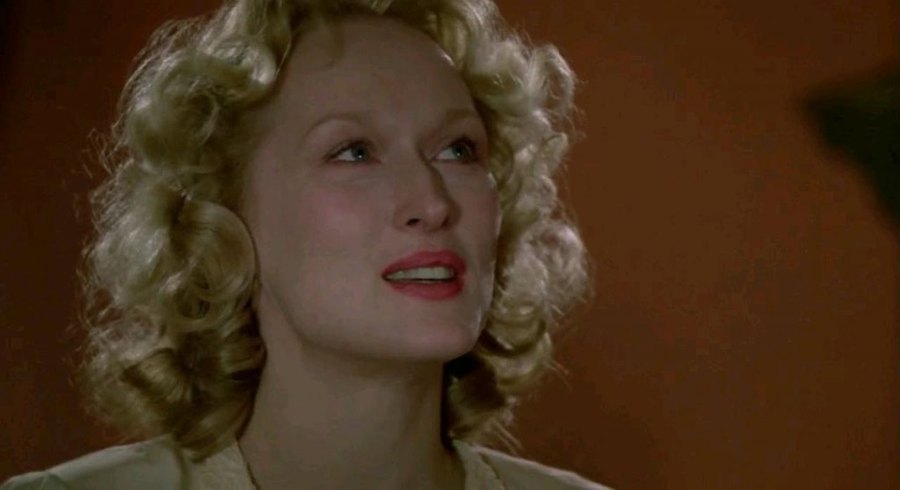 To prepare for the role of Sophie Zawistowski in Alan J. Pakula's heart-wrenching classic, Meryl Streep lost a lot of weight, imbibed the Polish accent, stripping off her tiniest mannerisms, leaving us with a Polish woman who is haunted by her past tragedies and relationships. While Streep's performance in the film has been fervently revered by many as the greatest female acting performance in cinema and also garnered her numerous accolades and awards, the most overlooked aspect of her performance in the film is the subtlety with which she plays the character. In every scene, we see a woman painfully muffling all her emotions and desires and we know that she would burst out any moment but she doesn't. And that is the brilliance of Streep's performance in 'Sophie's Choice'.
5. Marlon Brando, 'The Godfather'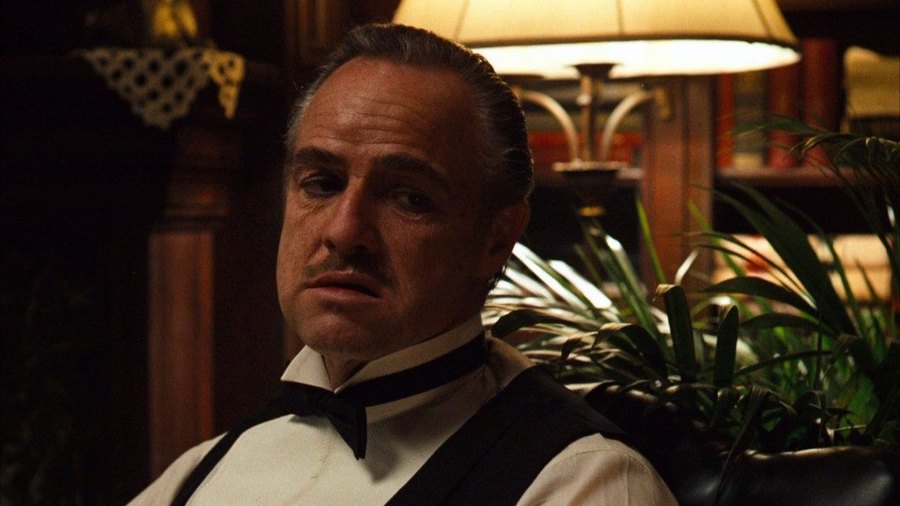 It was 1972. The world of cinema had begun to forget the genius of a man named Marlon Brando, the actor who defined the art of acting back in the 50s as we know it today. His work was increasingly being dismissed by critics and was relentlessly ridiculed by audiences and fans. But filmmaker Francis Ford Coppola had other ideas. After a long and arduous tussle with studio executives and producers, Coppola's impeccable and ingenious vision resulted in giving cinema one of its most iconic and revered acting performances of all time. The method, through which Brando revolutionized acting in cinema a couple of decades ago, was taken to another level as he exquisitely painted Don Vito Corleone on screen with subtle colors that humanizes the gangster in him. His weary voice, impeccable movements and gestures and astounding improvisation prowess turn the performance into a staggering piece of art in a film that had him on screen for just over 35 minutes.
4. Robert De Niro, 'Taxi Driver'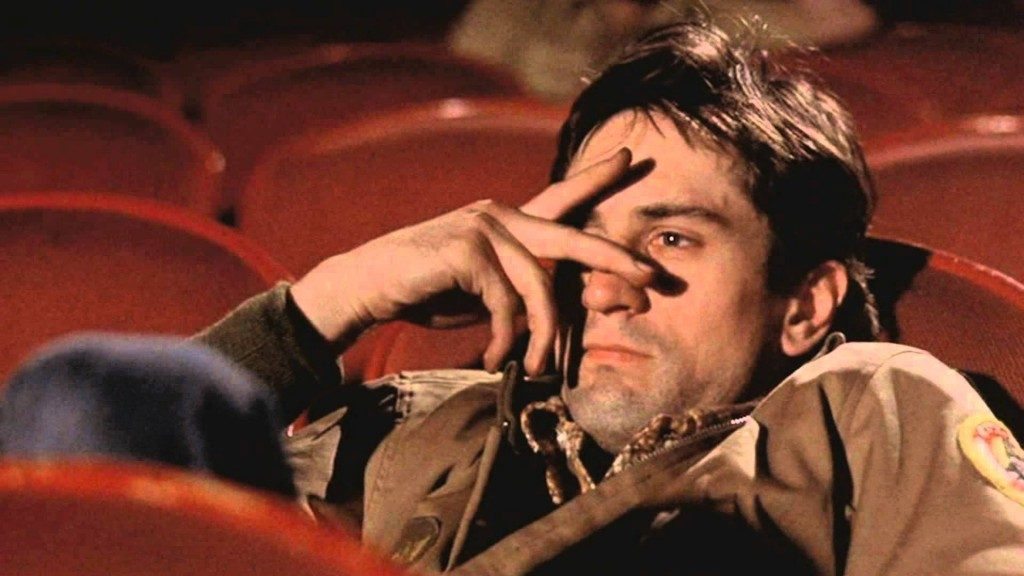 It is often said that, as an actor, when you have a well written script all you need to do is to not mess up as the script takes care of the rest. Paul Schrader's searing script for Martin Scorsese's iconic psychological drama 'Taxi Driver' was, however, one that demanded immense psychological and emotional preparation. Robert De Niro plays a 26 year old Vietnam veteran who drives a cab around the streets of New York, tormented by the city's increasing violence and chaos as he desperately seeks to find some human connection in the midst of a tumultuous environment that is a mockery of civilization. De Niro throws himself in to a character whose descent into the complex web of madness and paranoia is disturbingly creepy beyond words as his eyes speak louder than words, masterfully internalizing the role evoking emotions of fear, empathy, frustration and loneliness.
3. Robert Duvall, 'Tender Mercies'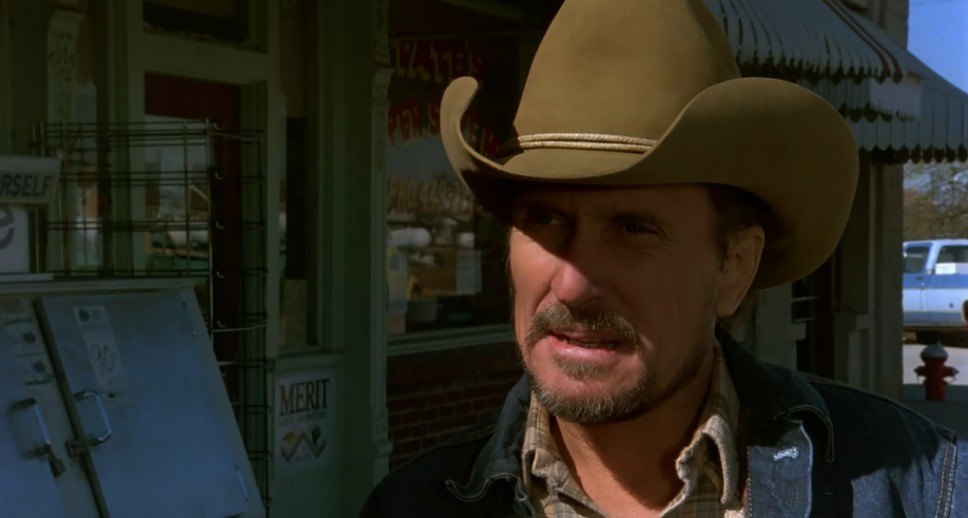 It breaks my heart every time people forget to mention Duvall in the same breath as Pacino, De Niro and Hoffman for he is every bit as good as, if not better than, most of his contemporaries. Duvall is a chameleon. Much has been spoken about his blazing performance in 'Apocalypse Now' but it was in the 1983 serene romantic drama, 'Tender Mercies', where Duvall completely lost himself out to play Mac Sledge, a washed up, alcoholic country singer whose relationship with a kindly widow helps him overcome his addiction and regain his lost touch with life. An immensely personal role, Duvall took up the opportunity to explore his lifelong fascination to play a country singer as he drove more than 600 miles throughout the state, sang his own songs, recorded local accents from strangers to prepare for the character. Robert Duvall's turn as Mac Sledge is one of the most beautifully layered and subtly underplayed performances you'll ever see.
2. Marlon Brando, 'On the Waterfront'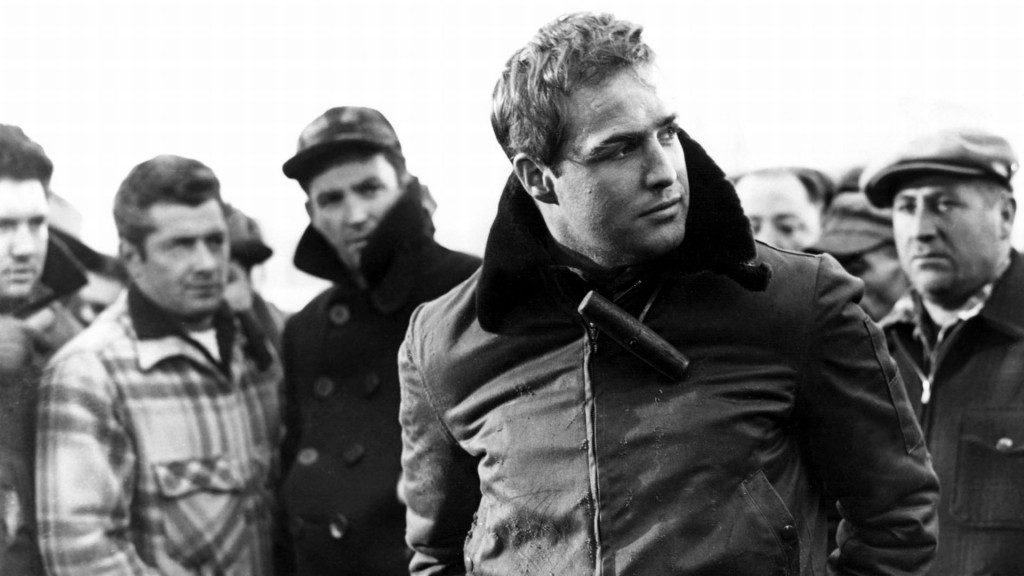 After a smashing debut in 'A Streetcar Named Desire', Marlon Brando teamed up with Elia Kazan once again in his 1954 crime drama 'On The Waterfront'. It tells the story of a former boxer turned into a dockworker who struggles with his corrupt union bosses. As Terry Malloy, Brando is feather subtle in a complex portrait of a man torn by the long lost desires of his past and is embroiled in a scorching conflict with his own self and the world around him. Brando brushes the frailties and tenderness in Malloy with exquisite finesse and elegance in a role that defined the dimensions of subtlety and realism in film acting.
1. Al Pacino, 'The Godfather Part II'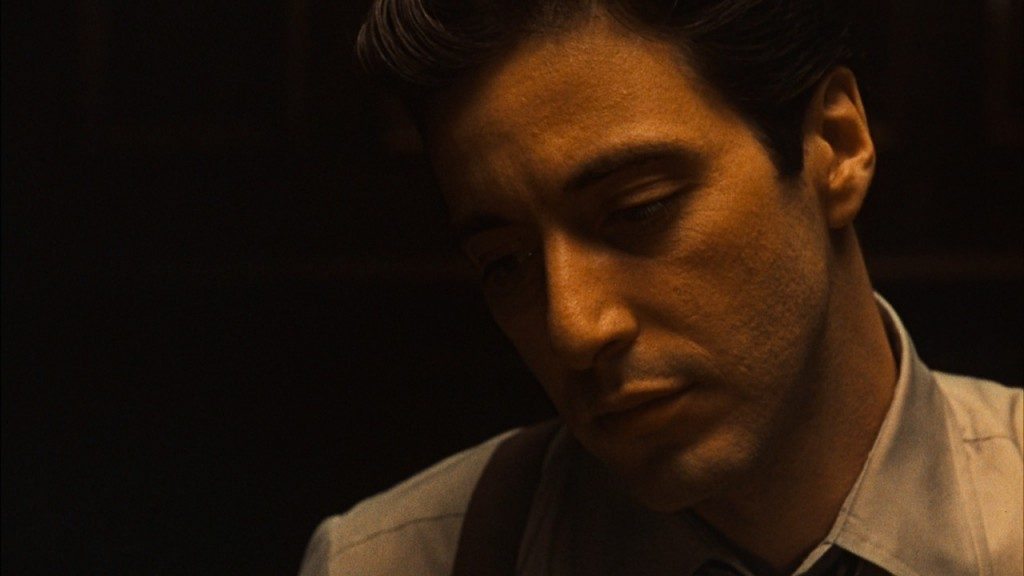 Much like the film itself, Al Pacino carried on the legacy left behind by Marlon Brando, redefining the art of acting in what could be well be regarded as arguably the greatest American film ever made. From being a young, playful, idealistic war hero with a seemingly high sense of morality to a ruthless, cold-hearted mobster, Pacino's performance as Michael Corleone in 'The Godfather Part II' is quite simply the greatest character transformation ever in cinema. His eyes tinged with inexplicable melancholy; the same eyes that emanate danger and coldness when he looks up to his bodyguard, with his brother in his arms, giving a go-ahead to murder him later on. The enigmatic quality that Pacino brings on to the character is mesmerizingly haunting and poetic. It's a shame that Pacino went on to become a mere shadow of his former self towards the latter half of his career but his work in 'The Godfather Part II' remains as one of cinema's greatest performances and quite possibly the most subtly intense piece of acting ever put on-screen.
Read More: Best Performances of the 21st Century