The below list of top acting performances consists of a variety of roles from a variety of films. Some performances will move you, some will make you laugh, some will frighten you, and some will thrill you. Irrespective of how you feel after watching these performances, they all have an essence that will leave an indelible impression on your mind. So, without further ado, here's the list of best movie performances of the 21st Century (2000-2017). Which of these greatest performances are your favorite?
50. Carey Mulligan, 'An Education'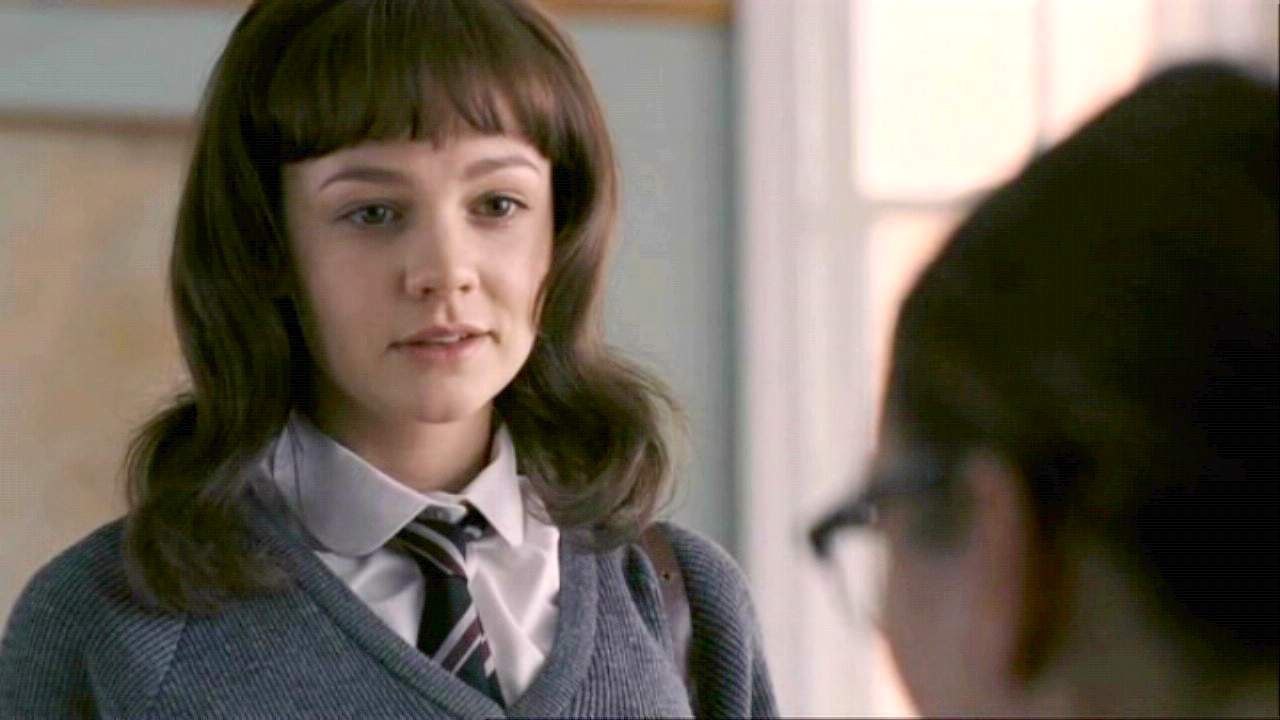 In a supremely confident turn as a 16-year-old school girl looking to break the shackles of her adolescence, Mulligan gives an astounding performance that deservedly put her in the list of highly-talented actresses of her generation. She is great in capturing the wide-eyed fascination of a young girl seeking adventure, and she is equally brilliant while capturing her anger and heart-break.
49. Tahir Rahim, 'A Prophet'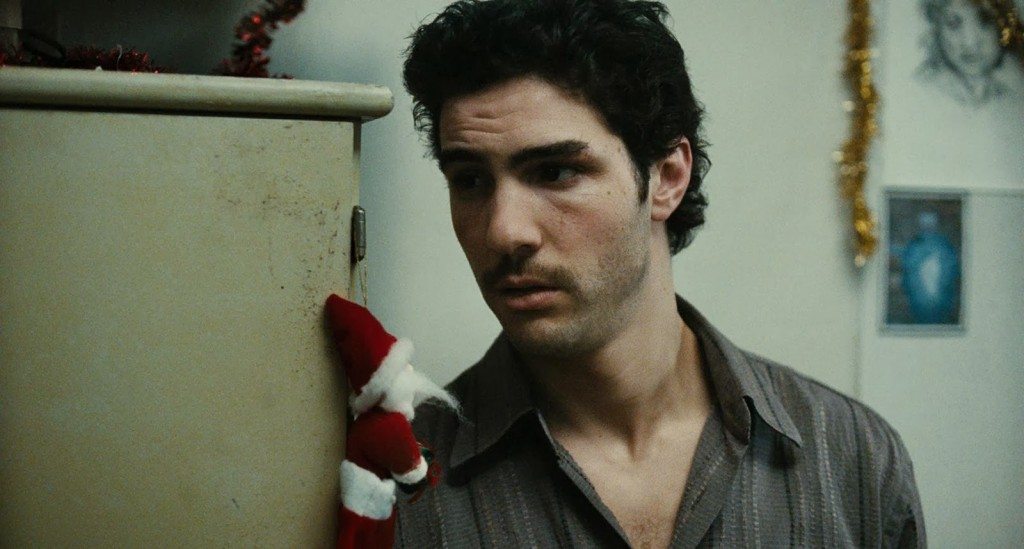 An epic performance in an epic film. In a role that sees him grow from a 19 year-old novice, petty criminal to a brutal, cunning gangster, Rahim is just effortlessly brilliant in every single scene of the film. At places, he even channels the same energy that Brando, Pacino, De Niro emanated in Godfather films.
48. Jared Leto, 'Dallas Buyers Club'
Leto is endearing and truly breathtaking as the doomed young man dying of AIDS yet willing to devote his life to fighting it for those he cannot. His huge liquid eyes allow you to see into his gentle soul and when his character dies, the heart and soul leave the film. He deserved the Oscar, and won it.
47. Don Cheadle, 'Hotel Rwanda'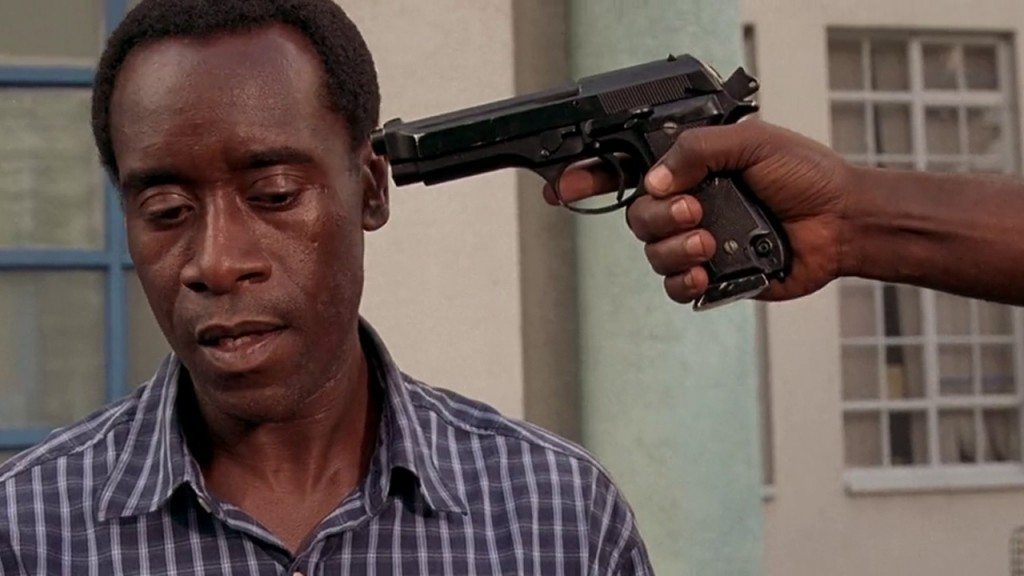 Cheadle is brilliant to say the least in 'Hotel Rwanda'. His affecting and heart-breaking performance of a man trying to protect his people moves you to tears. The honesty and integrity of his performance is clearly visible in each and every single scene of the film.
46. Judi Dench, 'Notes on a Scandal'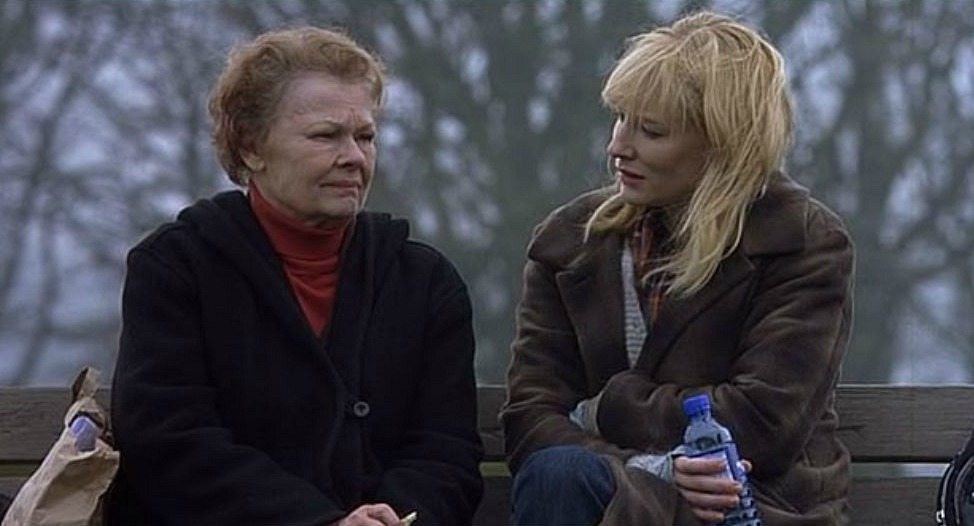 In a career full of one brilliant performances after another, Dench's portrayal of a neurotic lover in 'Notes on a Scandal' stands out simply because of the nuance and courage that the role required. She does full justice to a difficult role that only a veteran like her could have pulled off with such confidence.
45. Paul Giamatti, 'Sideways'
As sad sack Myles, sometimes author, most of the time a teacher with a serious wine obsession, Paul Giamatti gives one of the finest comedic performance since Dustin Hoffman in Tootsie (1982). His comedic timing is unmistakably perfect and so are his nuanced, deft touches that he gives to his performance.
44. Bill Murray, 'Lost in Translation'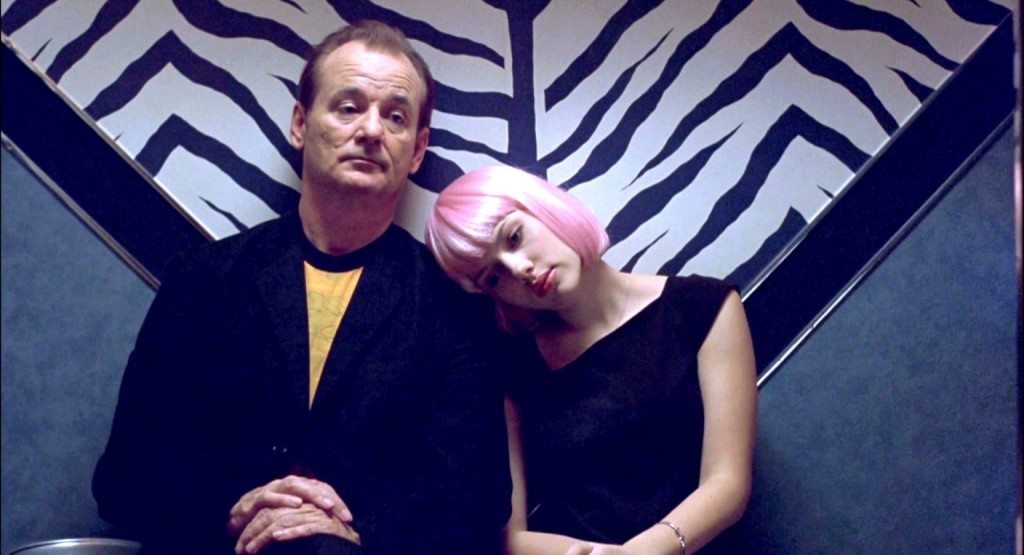 Lost in Translation is a special film. As I have said it before, it is the best film ever made on the subject of "ennui". A major part of the reason why the film works so well is because of the nuanced and subtle performance of Bill Murray, who in his inimitable way makes the role completely his own. Fun fact: It was Murray's idea to whisper in Johansson's ear when they hug in the last scene.
43. Julie Delpy, 'Before Sunset'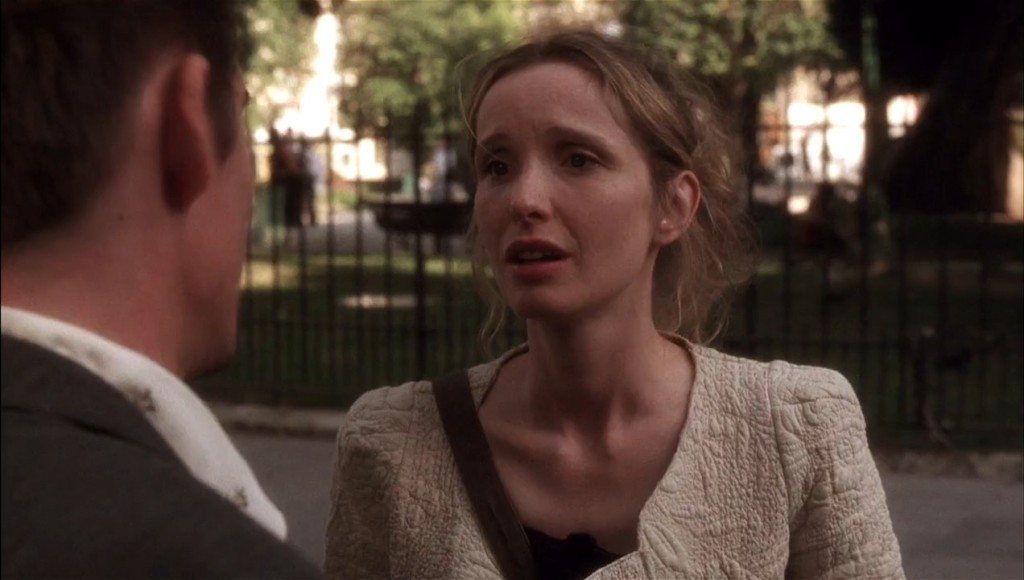 The simplest roles are sometimes the most difficult to pull off. There are moments in the film — like when Celine reaches out to caress Jesse, but pulls back her hand — requiring such a subtlety that only a deft actress like Delpy could have made it look so effortless. And then how could one ignore the fact that even with so much of dialogue in the film, every single scene looks natural and believable. It's as if you have always known Jesse and Celine.
42. Denzel Washington, 'Training Day'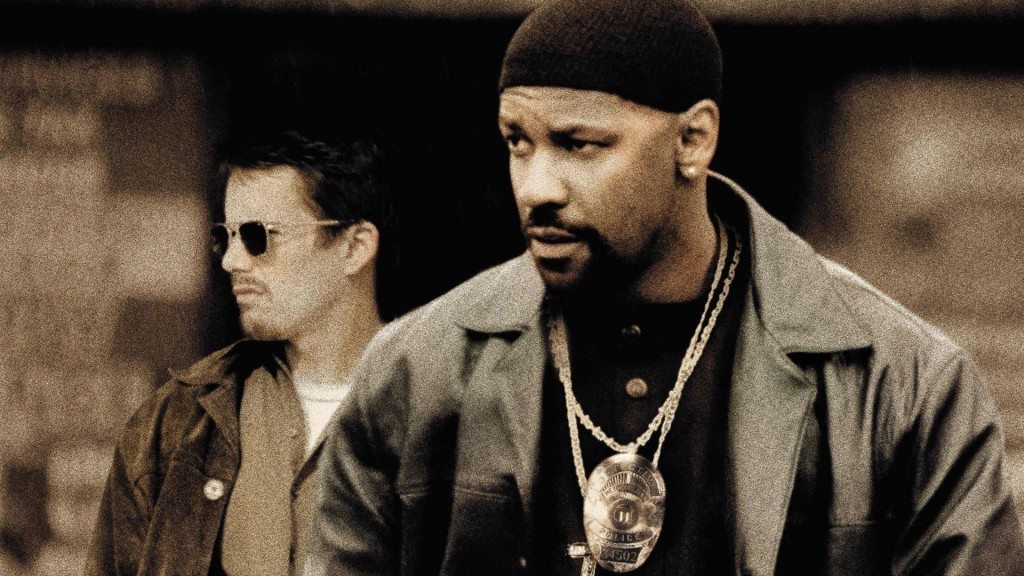 As a tough, no-nonsense L.A.P.D. detective whose methods of enforcing the law are questionable, if not corrupt, Denzel Washington is so perfect in the role that it seems as if he was born to play it. Unsurprisingly, he won an Oscar for it.
41. Jessica Chastain, 'Zero Dark Thirty'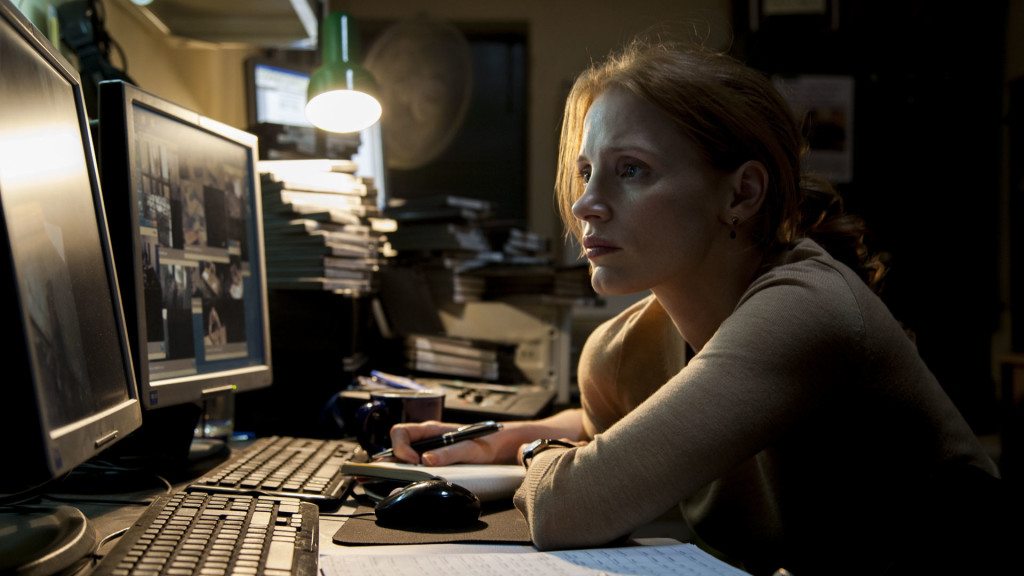 In one word her performance – and role — in the film is: ass-kicking. 'Zero Dark Thirty' is without question the best film made on heroism this century – hello, reality check, superhero fans. Chastain plays Maya, the real life hero, with such chutzpah and sensitivity that she owns every frame of the film.
40. Tony Chiu Wai Leung, 'In the Mood For Love'
If Leung's performance in 'In the Mood For Love' doesn't melt your heart, then there's something wrong with you. He is not only gracious and extremely likable in the film, but also his subtle portrayal of a man willing to forsake his love for the sake of love will leave you wiping your tears.
39. Meryl Streep, 'The Devil Wears Prada'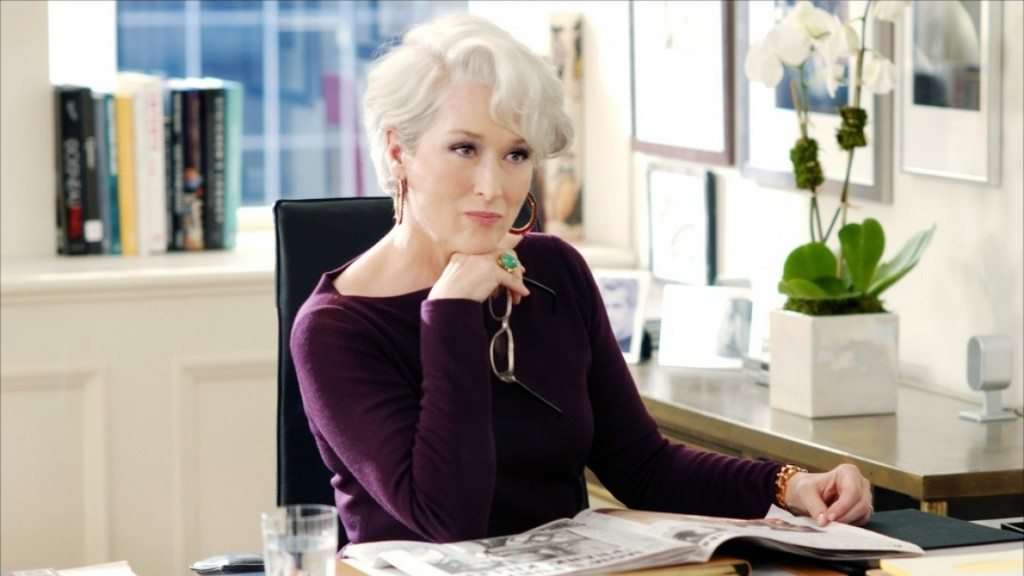 Well, what can one say about arguably the greatest actress to have ever lived. In 'The Devil Wears Prada', Streep slides into the character like a glove and makes it completely her own. The frown, the tantrums, the snobbishness and ultimately, the realization, everything done with a note of perfection.
38. Matthew McConaughey, 'Dallas Buyers Club'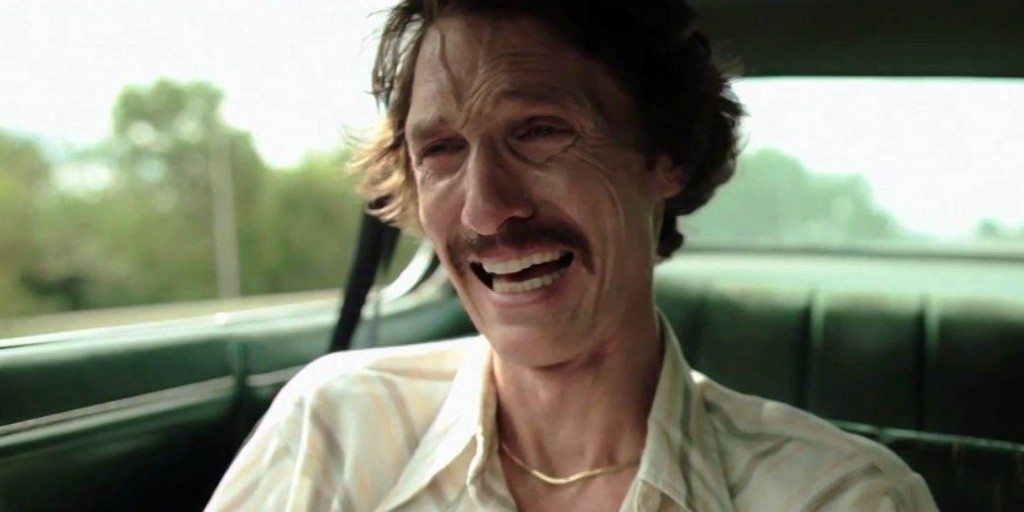 McConaughey plays the lead role of Ron Woodroof, who was diagnosed with AIDS in mid-80s which motivated him to form a buyers' club to smuggle and sell and use unapproved pharmaceuticals to treat AIDS. For the role, McConaughey lost an incredible 47 pounds, but that's not why this performance deserves the mention in this list. It's because he's astoundingly believable in a role of dying man with a cause.
37. Tilda Swinton, 'We Need to Talk About Kevin'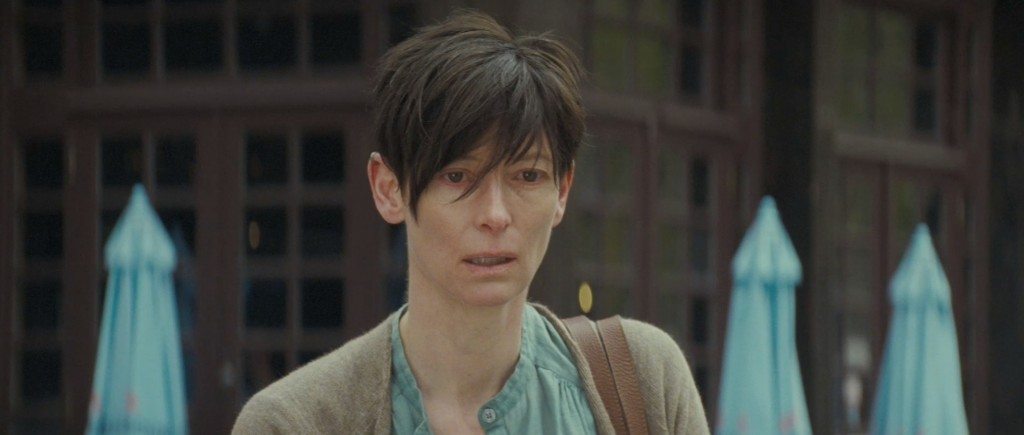 Swinton is not afraid to take on risky roles. To play the role of a mother of a teenage psychopathic mass murderer wouldn't have been easy, but Swinton is exceptional in handling every difficult scene – and there are loads of them in the film. She proves why she should be regarded as one of the best of her generation.
36. Helen Mirren, 'The Queen'
As tough as a role can get. When you see Mirren in the role, playing Queen with such confidence, you are simply blown away. She gives her performance all the graciousness, the charm, the sensitivity that it needs, effectively crafting a effortlessly chic and accurate portrayal of the Queen.
35. Julianne Moore, 'Far From Heaven'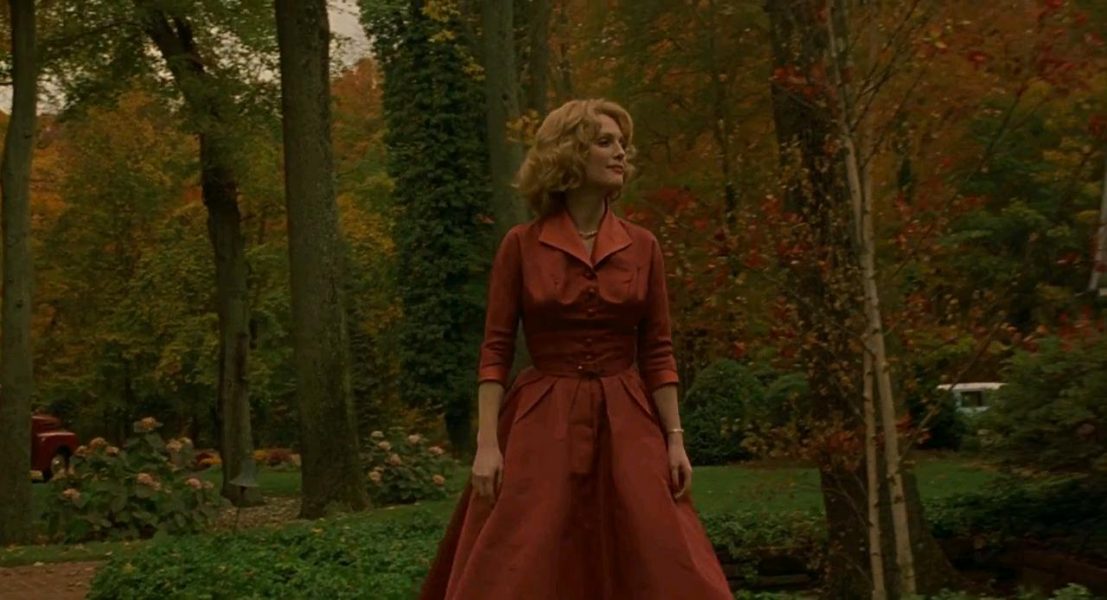 As the perfect wife and mother, in fifties suburbia, with perfect friends, perfect clothing matched to the seasons, her world is shattered when she discovers her husband is a homosexual. Unable to discuss with anyone, lest her business will become gossip, she befriends her black gardener and the two fall in love; though, it is a love fiercely forbidden. Moore has always been one of the best actresses of her generation, and 'Far From Heaven' is undoubtedly her best work of her glorious career.
34. Michael Keaton, 'Birdman'
As much as 'Birdman' is a technical marvel, it would have been rendered a soulless piece of beauty without the extraordinary work of its actors. There isn't a single frame where actors miss a beat, as if they are not acting, but rather performing to the tunes of synchronized rhythm of an orchestra. And the leader to this group of chameleons is Michael Keaton, who in his career-best turn as confused, frustrated, egotistical washed-up actor is thrilling to watch from start to finish.
33. Christoph Waltz, 'Inglorious Bastards'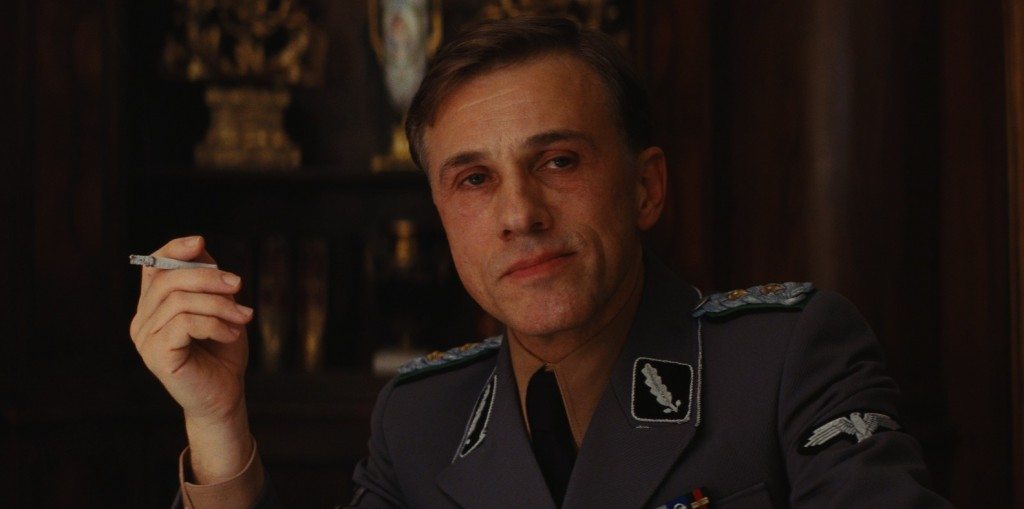 Villains don't come in better (or rather, worse) shape and form than Hans Landa. Waltz portrays Landa with such cold-hearted finesse that it sends a shiver down your spine. And yet, in some strange way, he also manages to make himself likable. That's truly a hallmark of a good actor.
32. Forest Whitaker, 'The Last King of Scotland'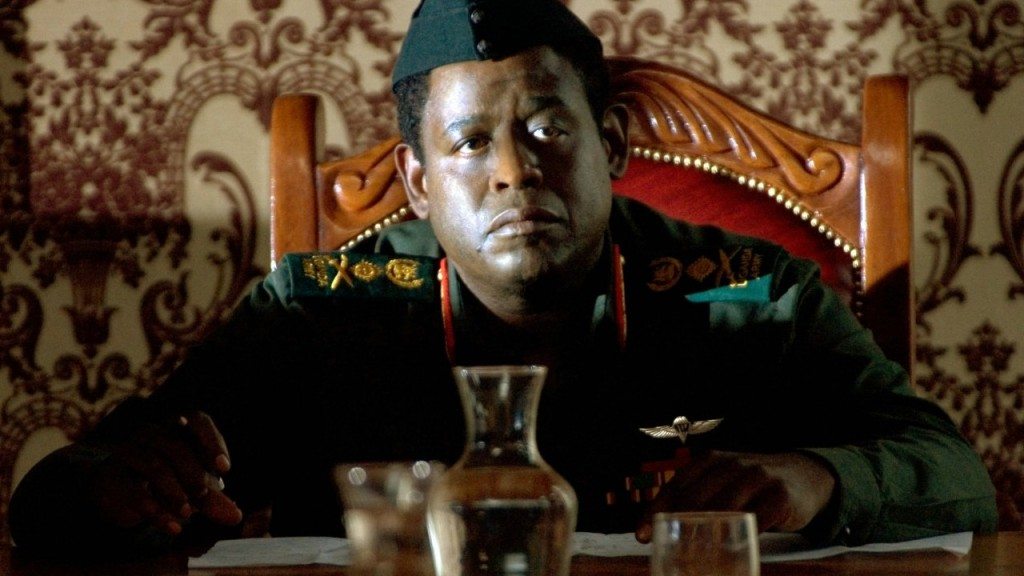 Charismatic as Idi Amin, the self appointed President of Uganda, Whitaker seethes with rage and hate for all who go against him or his beliefs, many simply disappear. Whitaker gives a remarkable performance, capturing the intense joy Amin could bring to a room or crowd, and then silence it with a horrifying glance of what could happen next.
31. Anamaria Marinca, '4 Months, 3 Weeks and 2 Days'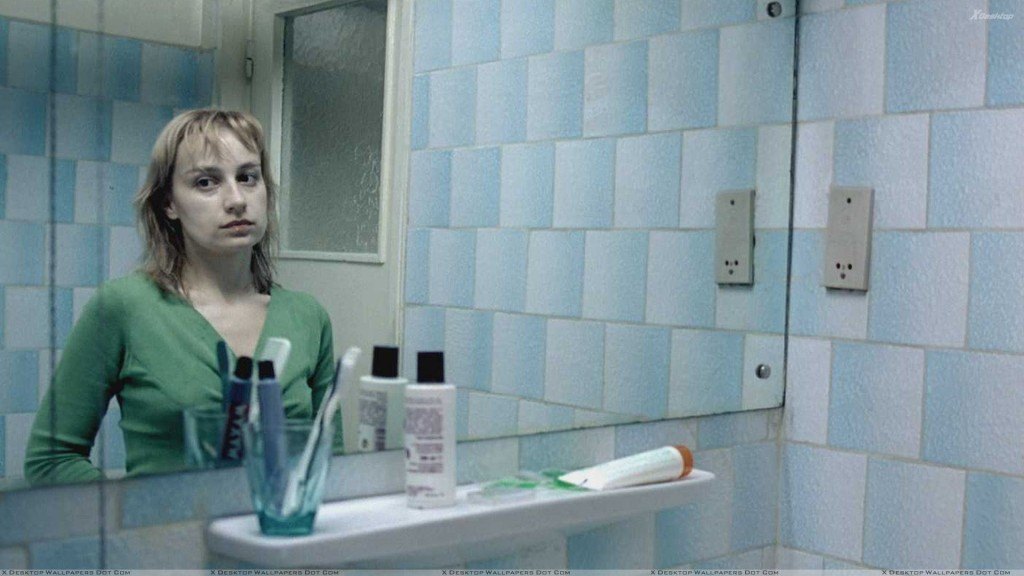 Absolute masterpieces like '4 Months, 3 Weeks and 2 Days' are not made every day. And to be in the central role of such a thrillingly brilliant film is no easy task. But Marinca does full justice to a very challenging role of a kind and compassionate college student who helps her friend get an illegal abortion. A performance that should have got her many more accolades than what she actually received.
30. Sean Penn, 'Milk'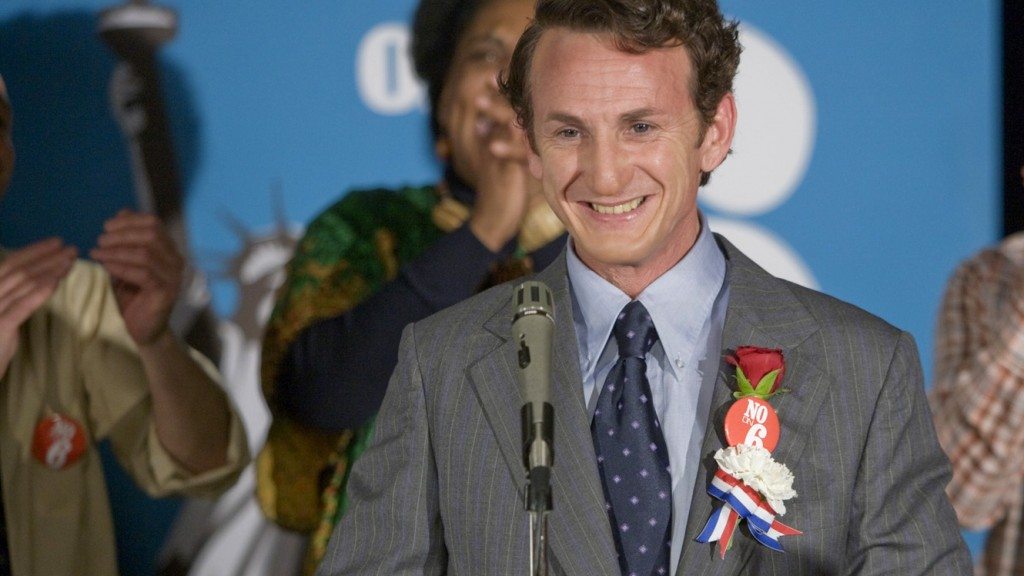 Never before has Penn portrayed a role where he displays so much love, so much hope, so much genuine decency and goodness as he does here as Harvey Milk. The first elected openly gay official in the history of the United States, Milk altered the course of American politics and in the San Francisco area. Buoyant. smiling, full of love, Penn is a wonder and richly deserved that Oscar. Milk spread hope, he advocated peace and love, and Penn brings that to his performance and his Harvey Milk.
29. Tom Hanks, 'Cast Away'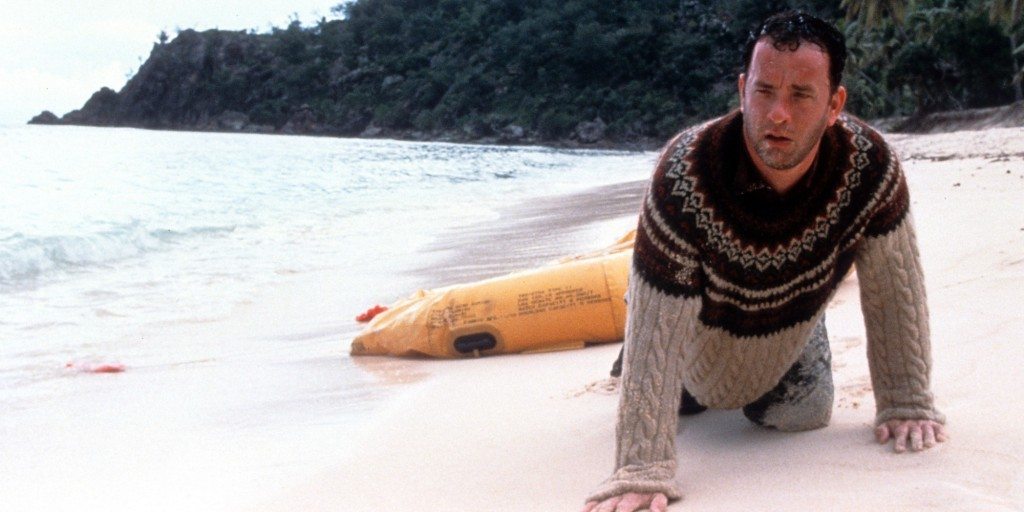 As a Fed Ex executive overly obsessed with time, Chuck (Hanks) finds himself the only survivor of a plane crash somewhere in the Pacific where he is stranded on a small desert island, abundant with coconuts. His world changes when he is rescued and returns to the world where they all thought he was dead. Tom Hanks is expectedly brilliant in a role that required both physical and emotional adroitness.
28. Christian Bale, 'The Machinist'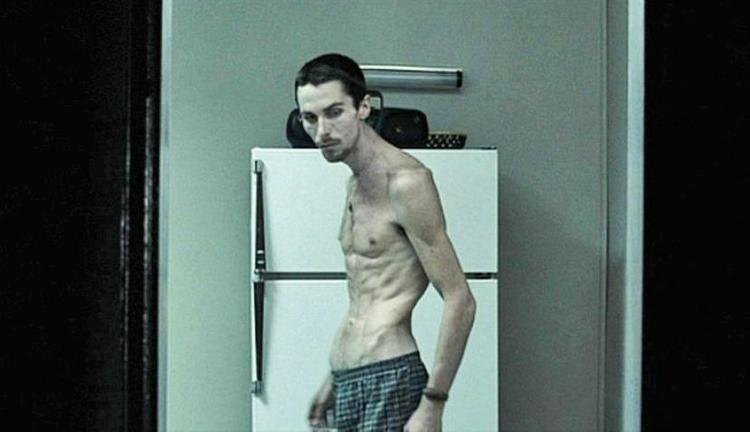 Over the years, actors have transformed themselves for a role by shedding or gaining weight but the one that will remain imprinted for years to come is truly shocking display by Christian Bale who lost a whopping 63 lbs. He takes things to the extreme in embodiment of the insomniac character whose perception of reality is twisted and looks like walking skeleton run-down shadow of a man.
27. Mickey Rourke, 'The Wrestler'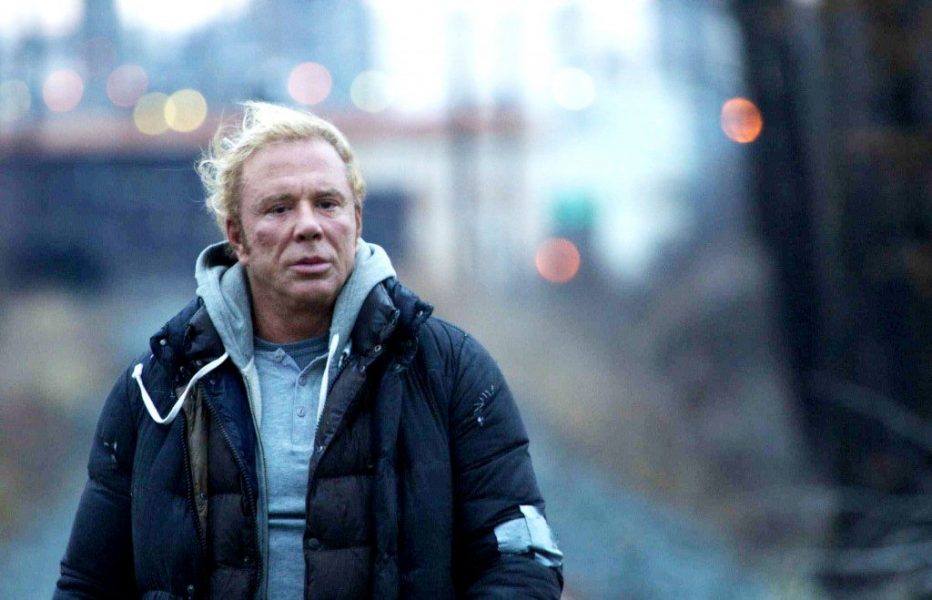 As a wrestler seeking to fight to regain his lost glory, Mickey Rourke is terrifyingly brilliant. In ways more than one, 'The Wrestler' resembled Rourke's own story — once a superstar who squandered everything away. He lost the Oscar that year to Sean Penn — who won it for Milk. If you ask me, he deserved it more than Penn.
26. Monique, 'Precious'
A terrifying performance in which the actress portrays with shocking realism an abusive mother playing the system for welfare. Ferocious when her money is played with, she is a living hell come to life. Watch her eyes, dead with a long burned out fury and acceptance of her lot in life, and again watch the manner she casually tosses a newborn onto a couch without a thought for the child's safety.
25. Charlize Theron, 'Monster'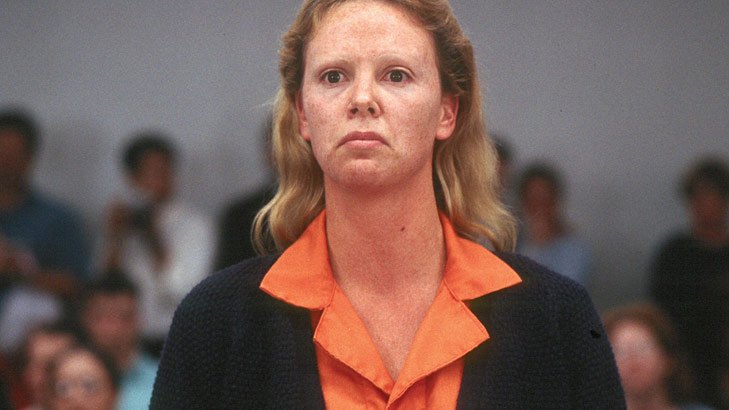 With her eyes blazing hatred for men, for mankind, with no empathy, most of all for herself, Theron gave the performance of a lifetime here as serial killer Aileen Wuornos. Incredibly the actress digs deep enough to somehow make us care about this tragically abused woman who lashes out in unspeakable violence. An astonishing, brilliant performance.
24. Javier Bardem, 'No Country For Old Men'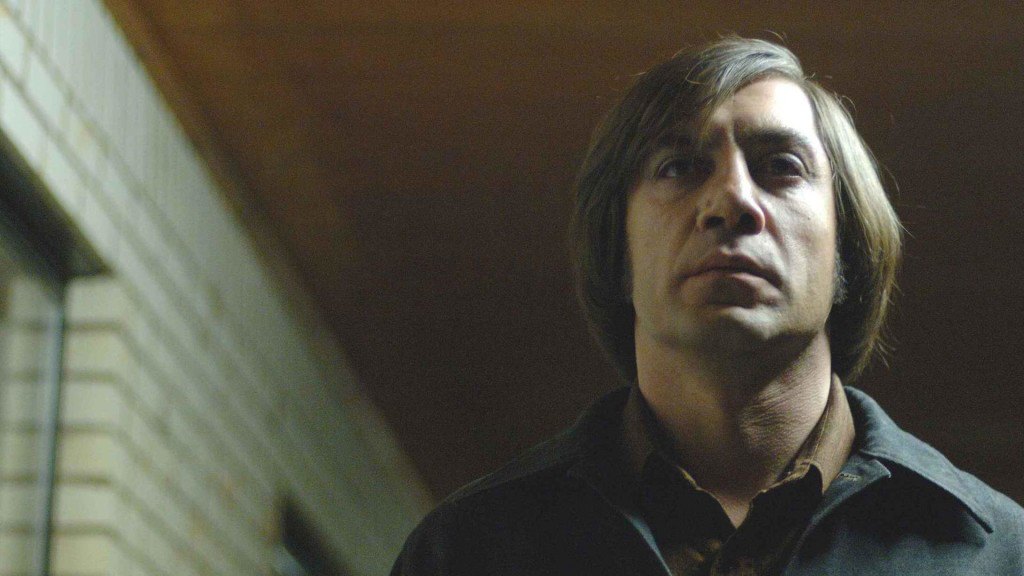 As the walking bringer of death, Bardem was outstanding — his dead eyes looking long enough at a victim to decide if they were going to live or die. Truly frightening. Those normally warm brown eyes are filled with something less than contempt for humanity, as he plods forward he is chilling.
23. Katie Jarvis, 'Fish Tank'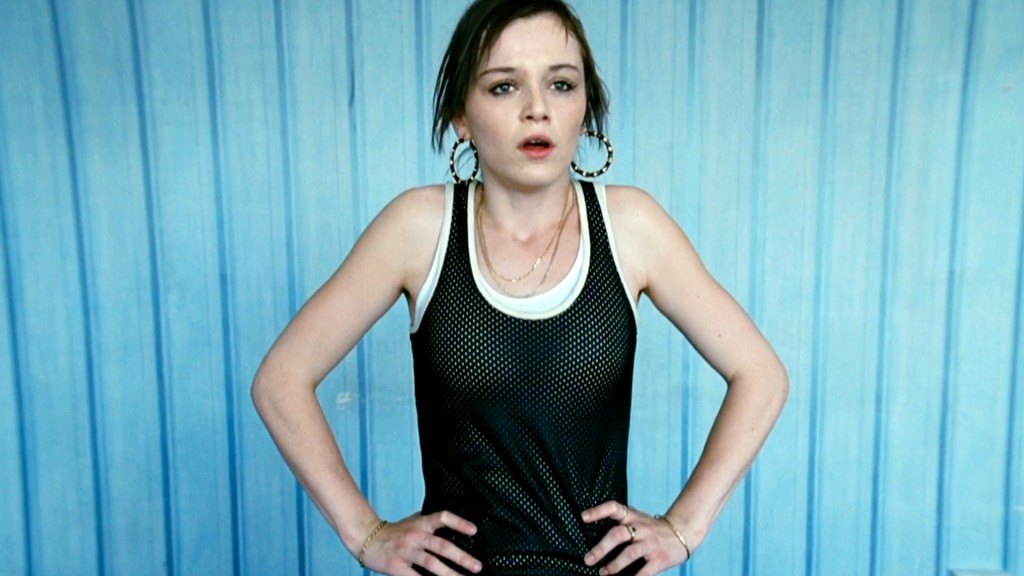 How is Katie Jarvis not a superstar boggles my mind. She is phenomenal in 'Fish Tank'. That this was her debut performance makes it even more special. Jarvis channels the anger, the frustration, the vulnerability of a revolting sixteen-year old who falls in love with her mother's boyfriend with amazing confidence and alacrity.
22. Viola Davis, 'The Help'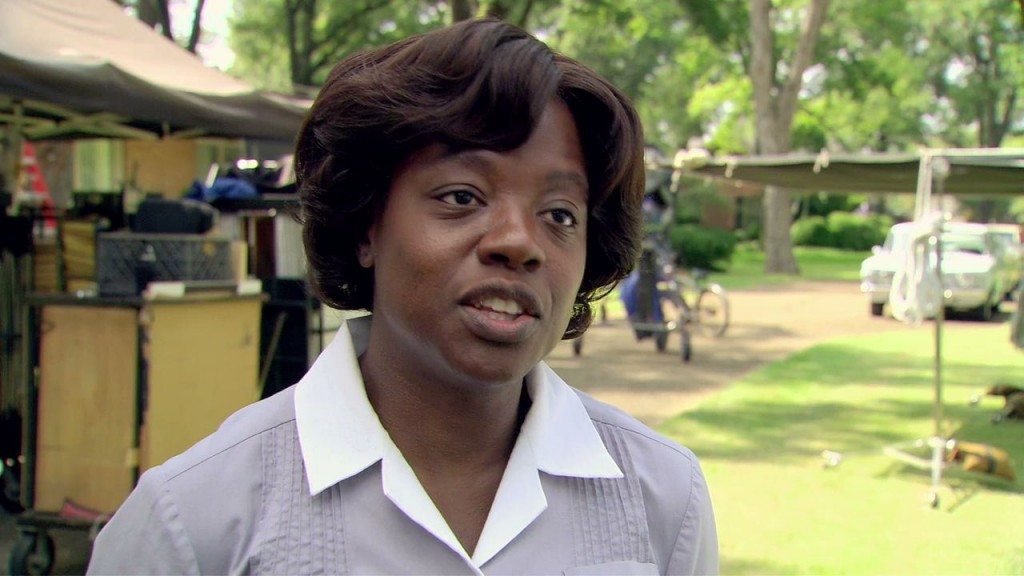 One of the most prolific and respected actresses of her generation, Davis career-best turn came in 'The Help' where her portrayal of a maid seeking to build new relationships leaves you moved and motivated. She is phenomenal in every scene and it's a real shame that she lost the Oscar that year to Meryl Streep, who won it for her mediocre performance in 'The Iron Lady'.
21. Catalina Sandino Moreno, 'Maria Full of Grace'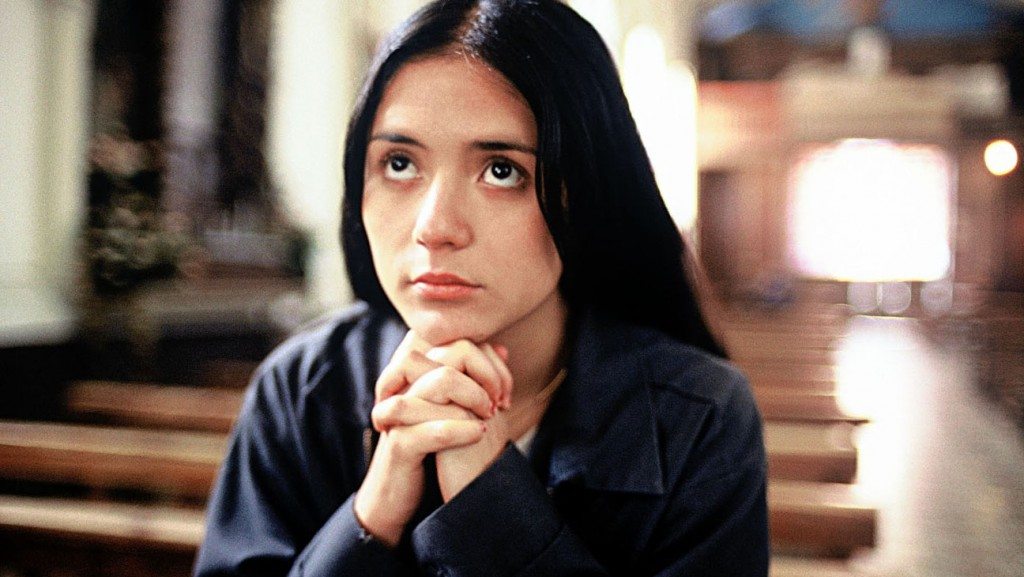 As a teenage girl running away from her ghastly past, Moreno gives an amazingly assured performance. She deservedly got nominated for Best Actress at the Oscars for a role that required her to be vulnerable, strong and cunning – sometimes, all at once. It's unfathomable why her career didn't explode after this performance.
20. Heath Ledger, 'The Dark Knight'
What can one say? Arguably, the most popular choice in this list. And that's not without any reason. When was the last time a villain of superhero movie got such acclaim for his performance. Probably, never. And I don't think any actor will ever be able to reach the same height in a villainous role in a comic-book movie.
19 Javier Bardem, 'The Sea Inside'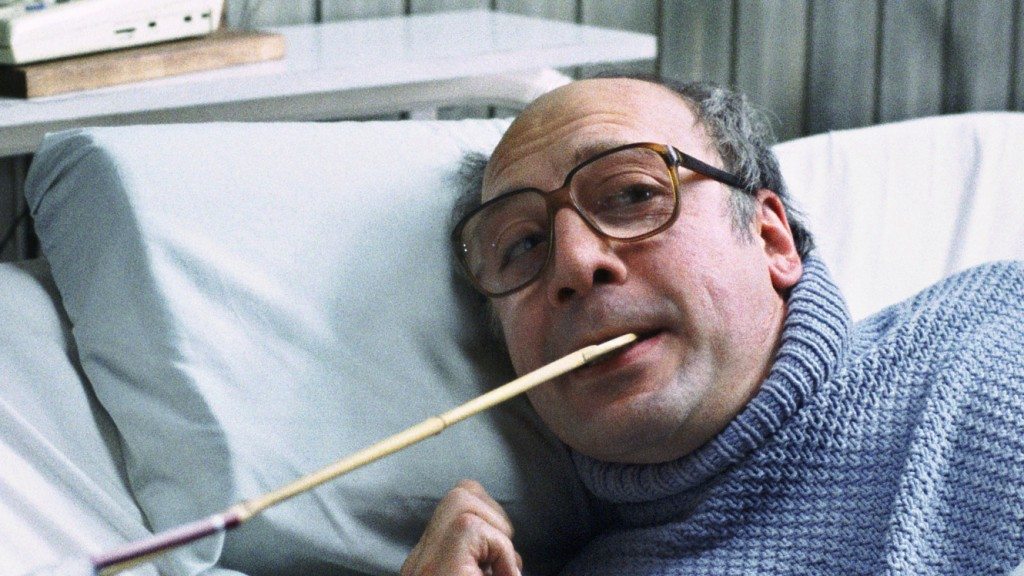 To play a quadriplegic can never be easy for an actor. But Javier Bardem used this challenge as his opportunity and gave an exceptionally confident and extremely moving performance that immediately put him into the bracket of one of the most versatile actors in the world.
18. Kate Winslet, 'Eternal Sunshine of the Spotless Mind'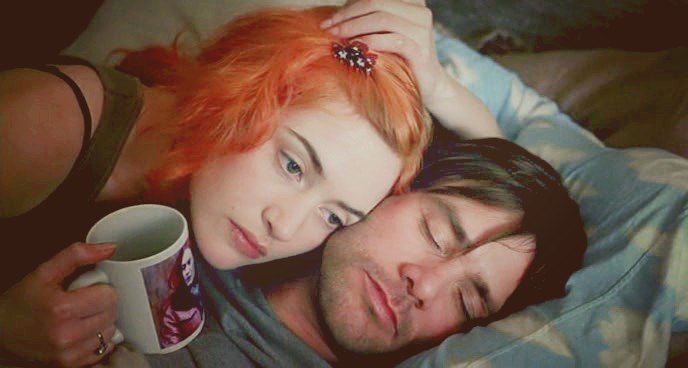 Winslet's authentic portrayal of lively Clementine, who changes her hair colors depending on her mood in one of the finest films ever made, will leave you smiling and touched at the same time. It's not an easy role considering how many range of emotions that the character goes through, but Winslet nails every aspect of it. She received an Academy Award nomination for the film. Though, frankly, she deserved to win it.
17. Penelope Cruz, 'Volver'
Pedro Almodóvar is known for writing and directing excellent roles for women, and 'Volver' might be his crowning glory considering it's a film that has women in virtually every single scene and every important role. And leading the ensemble female cast is Penelope Cruz, who is terrific in a role that required her to be, in equal parts, sensible and senseless.
16. Adèle Exarchopoulos, 'Blue is the Warmest Color'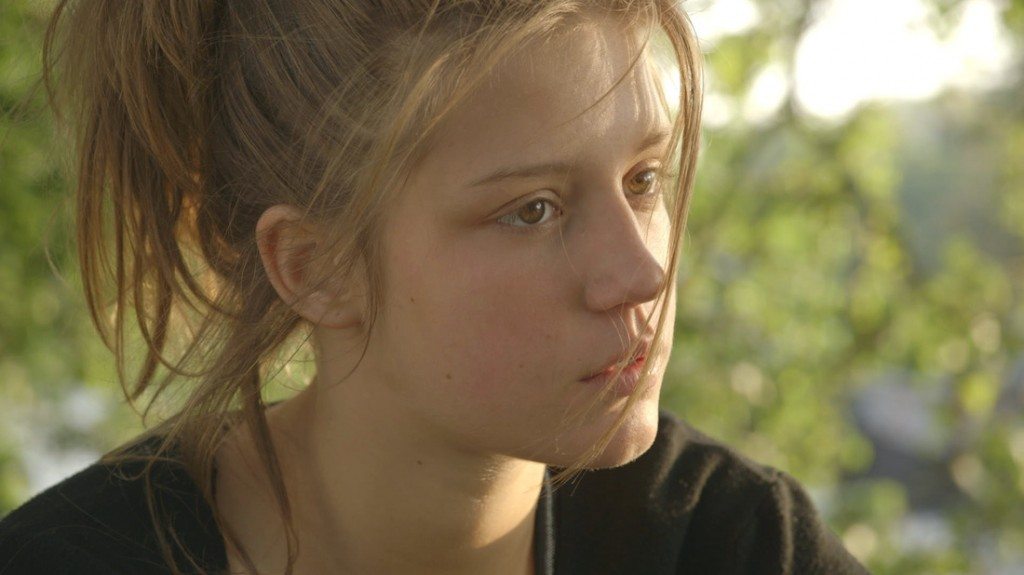 As a young woman exploring her sexuality, Adele's performance in the film is devastatingly brilliant. She portrays the vulnerability, the rawness and the sheer helplessness of a teenager caught up between love and jealousy with remarkable authenticity and poise. She deservedly won the Best Actress award at Cannes for her performance.
15. Philip Seymour Hoffman, 'Capote'
In chronicling the emotional journey of a man obsessed with his work, Hoffman literally transforms into Capote, perfectly portraying the subtle eccentricities that made the man an enigmatic figure. With his high-pitched voice and odd mannerisms, Capote is not your usual guy-next-door, and Hoffman brings out these physical characteristics of his, while slowing slipping into the mind of the man.
14. Björk, 'Dancer in the Dark'
Lars von Trier draws out some fantastic performances from his actors – even though his films may evoke divided reactions. 'Dancer in the Dark' drew both strongly negative and positive reactions when it released, but everyone universally agreed on the brilliance of Björk's performance. As a daydreaming immigrant factory worker who suffers from a degenerative eye condition and is saving up to pay for an operation to prevent her young son from suffering the same fate, Björk is phenomenally good and believable.
13. Michael Fassbender, 'Shame'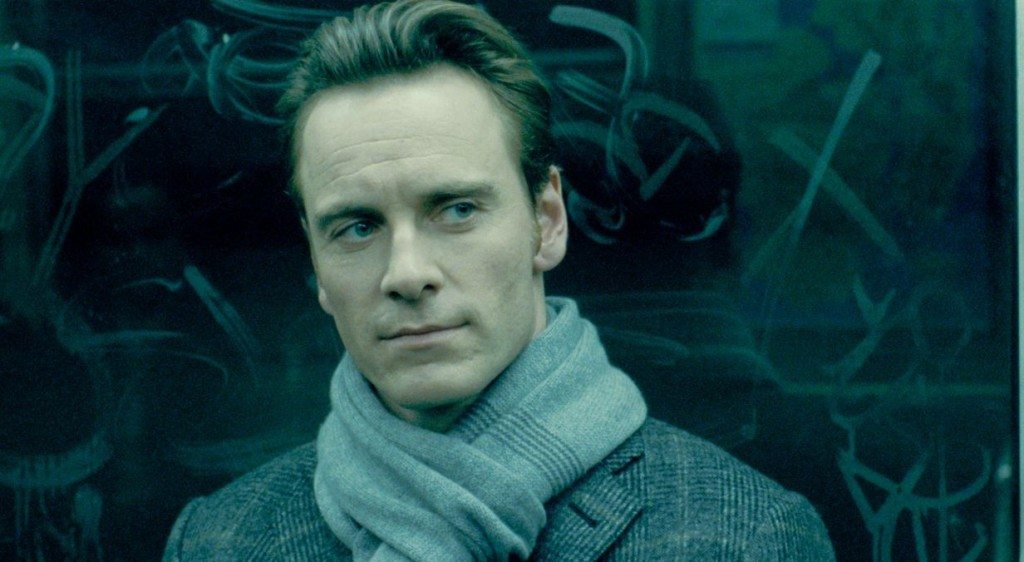 Fassbender's searing portrayal of a man battling his sex-addiction will be remembered for a long time. It's a performance that's equivalent to other great performances of "man battling his inner demons" like Robert de Niro in 'Taxi Driver' and Jack Nicholson in "The Shining". Fassbender new found stardom has a lot to do with this performance.
12. Leonardo DiCaprio, 'The Wolf of Wall Street'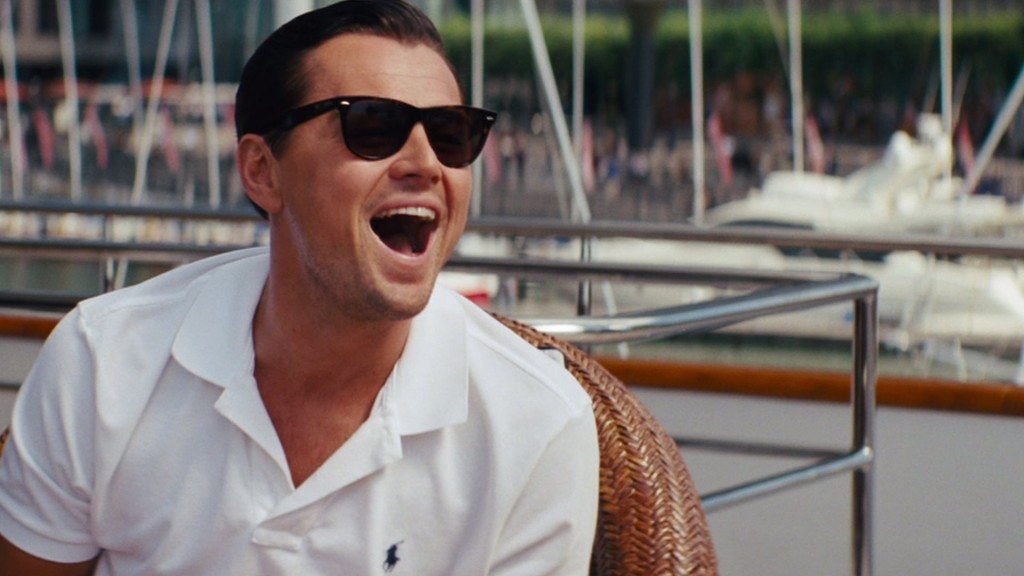 A Wall Street rock and roll star, as Jordan Belfort, DiCaprio gave one of his finest and funniest performances, definitely one that should have won the Academy Award. Liar, thief, cheat, surrounded by the best and the worst that money can buy — drugs, booze, and hookers — he is riveting and deeply funny. The sheer joy he takes in the performance is part of what makes it so great. There is a ferocious energy to his work that is astonishing to behold.
11. Emmaneulle Riva, 'Amour'
My toughest moment watching 2013 Oscars was when Riva didn't win the Best Actress award. There she was, at the ripe age of 89, and had travelled all the way from France to attend the ceremony. It's a pity that she had to return empty handed after giving such a terrific performance. As good as Jennifer Lawrence is in 'Silver Linings Playbook', she doesn't hold a candle to Riva's absolutely heart-breaking turn as a suffering octogenarian.
10. Daniel Day-Lewis, 'Lincoln'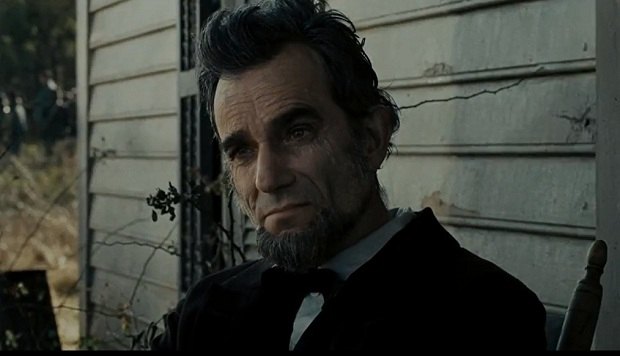 Though Lincoln died more than one hundred years ago, the startlingly authentic portrayal that Day-Lewis creates of him is as close as you can come to actually witnessing Lincoln. From the first moment we see Day-Lewis in the film, speaking to two black soldiers, it is clear that nobody could have played Lincoln as brilliantly as him. It's not without reason that he's considered one of the all-time greats.
9. Nicole Kidman, 'Birth'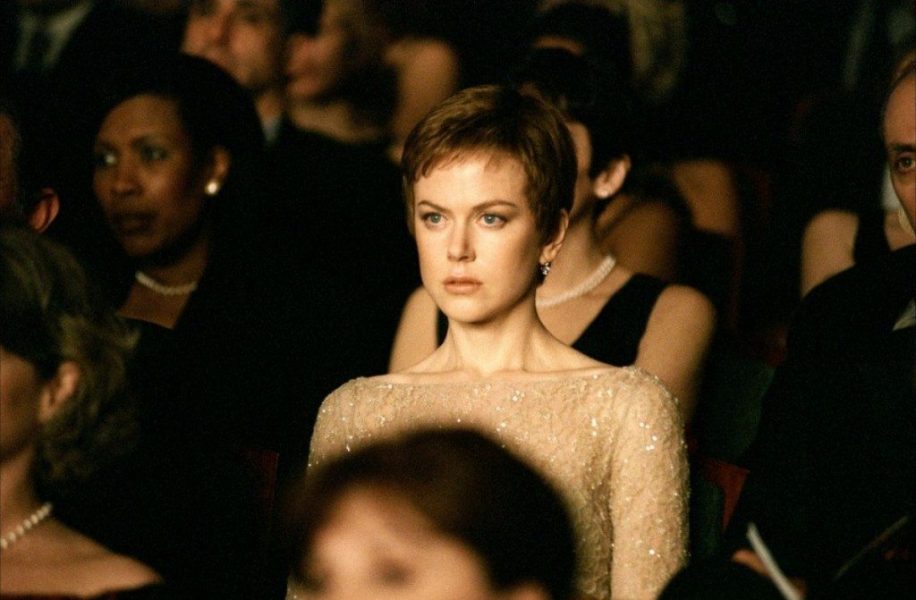 Nicole's best performance of her career comes in a vastly underrated film, where she plays a woman caught in a maze of questions, believability and an "undying" love. Kidman adds so many layers to this performance that you can't imagine anyone else bringing such emotional depth to the character. The one astonishing sustained shot of her face at the opera could very well be one of the greatest close-up shots in all of cinema.
8. Marion Cotillard, 'La Vie en Rose'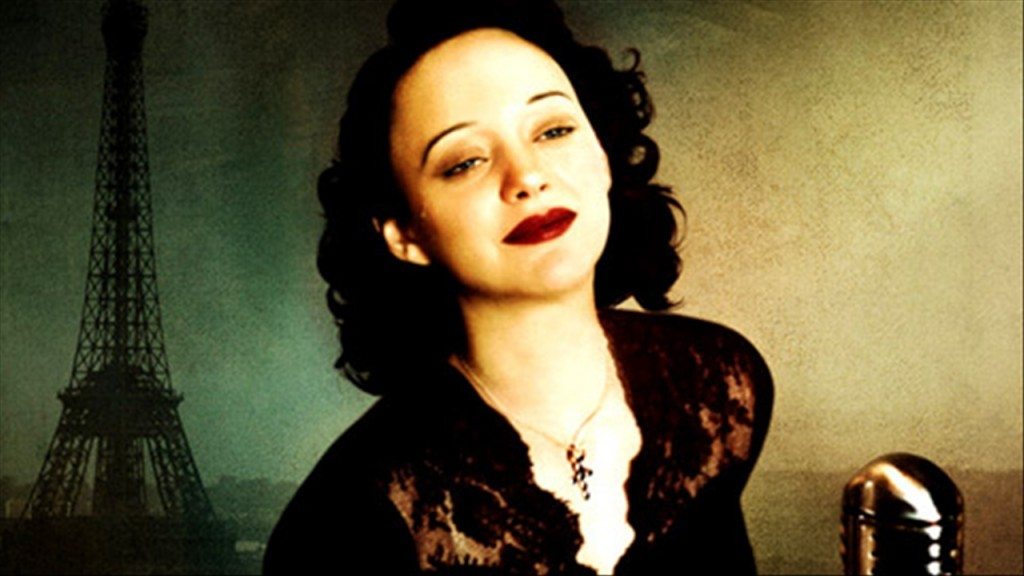 Cotillard is easily one of the finest actresses of this generation. Her journey to stardom started with 'La Vie en Rose', a performance so magnificent that it fetched her an Oscar win. Portraying the famous French singer Édith Piaf, Cotillard brought grace, charm and stealth to the role that not only showcased her talent but also her versatility.
7. Bruno Ganz, 'Downfall'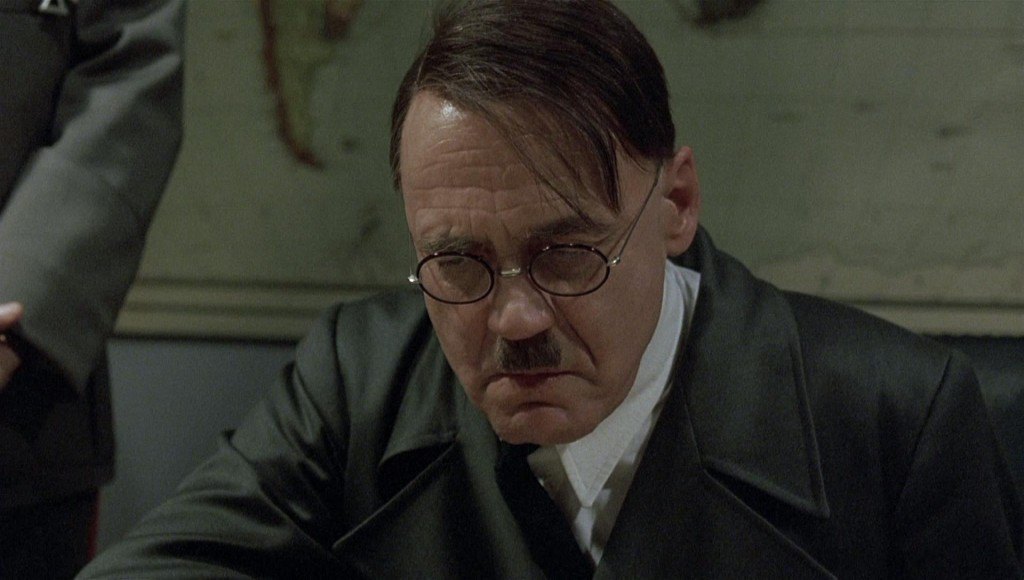 Portraying the most heinous human to have ever lived on-screen can never be easy. But Ganz made sure that he gets inside the skin of the character and bring out the vulnerabilities and fears residing within Hitler during his last days. As a result, we get to see Hitler as a human – a miserable one at that – and not as a caricature.
6. Ellen Burstyn, 'Requiem For a Dream'
With her long career coming to a close, Burstyn saved the best for last with this hauntingly brilliant performance as Sarah, a Brighton Beach widow addicted to television, addicted to candy, addicted to her memories of the past. It is one of the rare performances that sticks with you long after you have finished watching the film. It's a shame that the Academy missed a chance to reward her for such a glorious work and career.
5. Cate Blanchett, 'Blue Jasmine'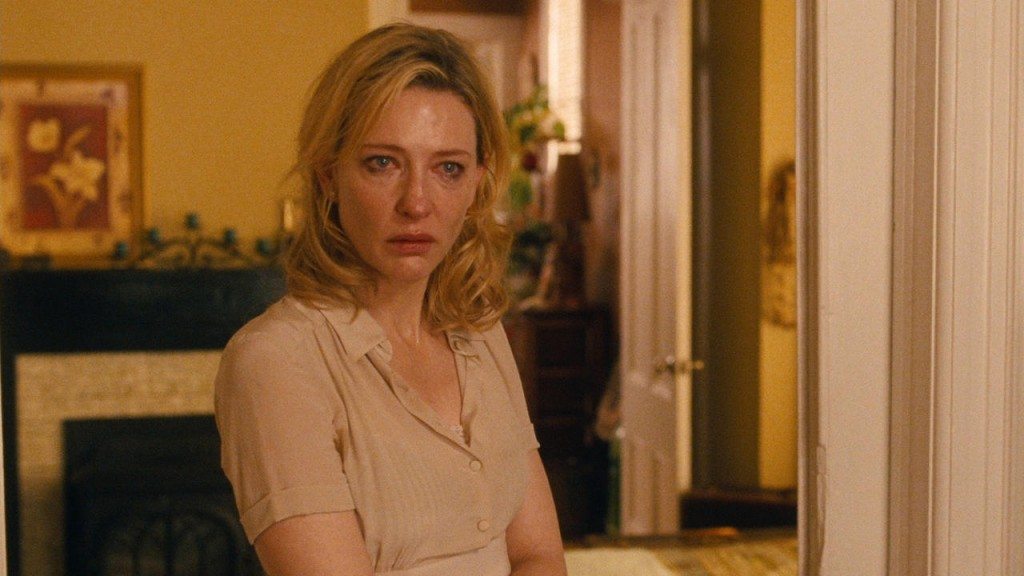 As a Blanche Du Bois inspired character, we watch this woman slide into a full mental breakdown brought on by the loss of her marriage, her social standing and her money, but mostly her disillusions about herself and the life she leads. Shaking and talking to herself, lying to cover the truth about her past, denying who she ever was, it is an astounding performance, one of the greatest in film history, that saw Blanchett win every single major award that year.
4. Joaquin Phoenix, 'The Master'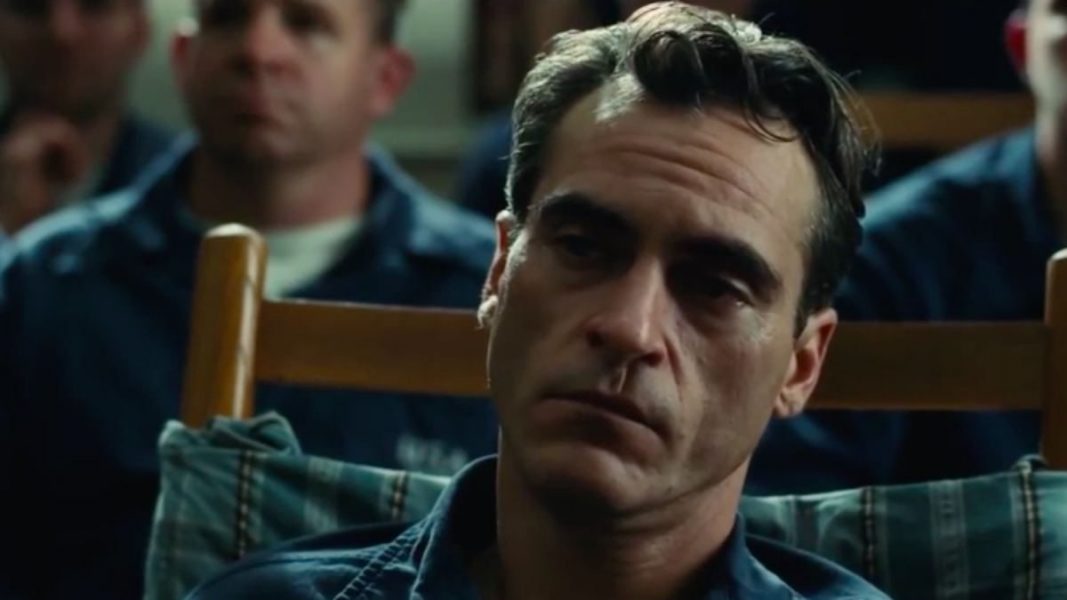 I could not take my eyes off of him throughout this masterful film. His strange manner of holding his hands on his hips as he stalked a room; his jaw jutting out, almost daring someone to take a shot at him; his eyes holding humanity in contempt. He's raw, visceral, filled with anger and rage. A performance that only an acting genius like Phoenix could have pulled off.
3. Isabelle Huppert, 'The Piano Teacher'
As a woman suffering from sexual repression, Hubert is ferociously brilliant in 'The Piano Teacher'. Hubert, as we all know, routinely does risky projects – possibly, the ballsiest actor in business today. In 'The Piano Teacher', she takes the risk of playing a near-psychopathic woman and not just pulls off the role, she does it with bone-chilling effect.
2. Naomi Watts, 'Mulholland Dr.'
After struggling for about a decade on the fringes of Hollywood, Naomi Watts breathtaking breakthrough came in the form of 'Mulholland Dr.', in which her raw talent oozes out of the screen in every frame. Her unexpected, radical transformation from a sweet, awe-struck, girl-next-door Betty to possessive, lunatic Diane is a sheer acting display of highest order. Without a shred of doubt, it's the best female performance of this century (so far) and will go down in history books as one of the best ever.
1. Daniel Day-Lewis, 'There Will Be Blood'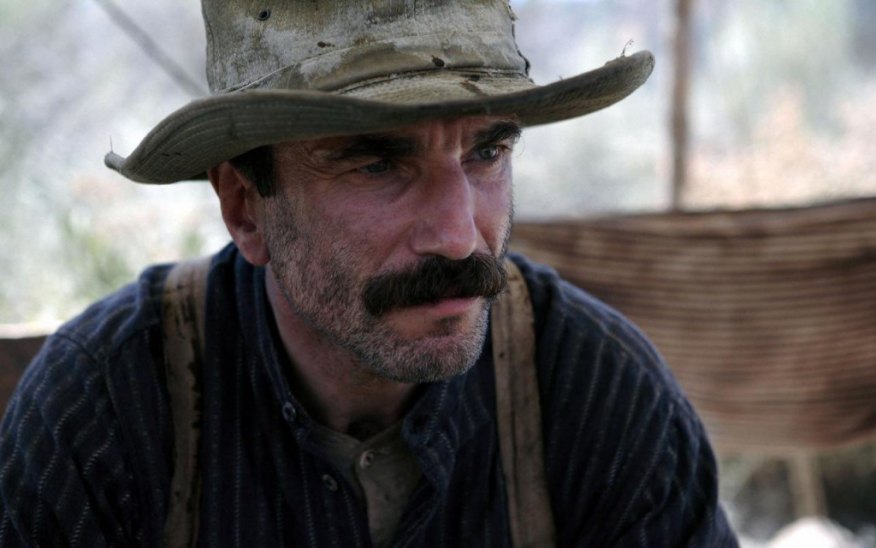 Channeling fierce determination, bravado and ruthlessness with his eyes, voice and stride, Day-Lewis creates a man who is as much detestable as he is likable. Filled with a single-minded competitive streak and an insatiable greed, his single glance is enough to make anyone aware of his contempt. It's an epic performance in every regard. A performance that just gets imprinted on your mind forever.
Read More: 100 Best Movies of All Time