Forrest Gump has always had the right answer to his questions because even if naive or silly, it's the simplicity in his words that speak out an essential truth that simply says it all. As a character liked and cherished by everybody, he has taken us on his long life-journey of exciting and heartbreaking adventures, where history comes to life and imagination has no limit. From the unique performance by Tom Hanks, to the impressive CGI techniques that magically makes it seem like archive footage we all know has never been altered, it's a classic of storytelling that makes me say one thing's for sure : there's no other film quite like "Forrest Gump".
However, although a special one, there's still a few other wonders we can dig out in order to follow this film's themes, style and precious elements into new and other worlds, characters and stories. Here is the list of movies similar to Forrest Gump that are our recommendations. You can watch some of these movies like Forrest Gump on Netflix or Amazon Prime or Hulu.
13. The World According to Garp (1982)
Starring Robin Williams, "The World According To Garp" is a film adaptation of John Irvin's book of the same name. It recounts the life of T.S. Garp, a boy raised by a single mother who impregnated herself from a dying pilot in World War II. Although receiving relative success with a published book, his life is overturned as an observational activity on his wife's infidelity and on the fame his extreme-feminist-mother has gained with a best-selling book and centre for abused women. The world according to Garp is a place filled with good and bad, strange factors and wonderful enchantments. A film with great performances and a forward-moving plot, that might leave you thinking how the world looks according to you.
Read More: Movies Like Donnie Darko
12. Secondhand Lions (2003)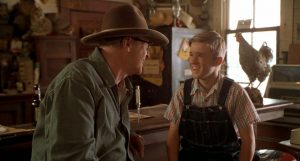 Almost 10 years after Haley Joel Osment played the adorable son of Forrest Gump, here he is as lead protagonist in this comedy-drama set in deep old Texas. The character he portrays is 14 year old Walter, a shy and introvert young boy who is sent to his secluded and eccentric uncles Hub and Garth, for the summer. All they do is sit on the porch with their shotguns ready at hand for when salesmen come by trying to lure them into spending their fortune. Not a great way to spend one's summer, really. However things quickly become a little crazy, leaving Walter with a not-so-boring vacation after all.
Read More: Movies Like Saw
11. Saving Mr.Banks (2013)
Mary Poppins has guided our childhood and imprinted our memory with the importance of imagination and fantasy. Julie Andrews' portrayal of the woman who visits the dysfunctional Banks family with her flying umbrella has made the 1964 Disney film a timeless classic. But what is the story behind the creation of this iconic musical? Little did people know that it took Disney 20 years to acquire the book's right and that the development of the film took enormous effort because of the tumultuous disagreements between filmmaker and writer. "Saving Mr.Banks" relates this difficult relationship and the inspiration behind the children's tale that'll leave you touched and moved through its exceptional beauty and fragile tenderness (not to mention the touch of witty comedy that'll counterbalance the tears of nostalgia). A 5-star movie starring Tom Hanks and Emma Thompson.
Read More: Movies Like Hunger Games
10. Moonrise Kingdom (2012)
A Wes Anderson masterpiece for the one's seeking another film with excellent scriptwriting, meticulously developed characterisation and a particular style one shall never forget. These odd set of individuals create a delicious and attractive eccentricity and wit in a defined world that seems to come straight out of a modern book of tales layered with a heavy style of vintage tones and ironic comedy. Long story short : on an imaginary New England island, Sam, a 12 year old orphaned scout, and Suzy, a 12 year old rebellious girl living with her parents and three siblings, decide to run away together on a hike&camp adventure across the island.
Read More: Movies Like Divergent
9. The Curious Case of Benjamin Button (2008)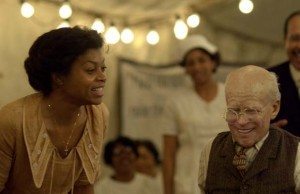 Benjamin Button's story might for some be considered one of the best stories that relate the life of an individual from birth to death. In this case, because of its peculiar circumstance and concept that turns the plot upside down into a narration never told before, its emotional impact and openness to the intimacy of the characters is only stronger and robuster to never being forgotten. With Brad Pitt and Cate Blanchett leading the way, the fantastical imagination of this romantic drama tells the story of a man with a never-seen-before condition that conducts his body to age in reverse. Born as an elderly, he's destined to die as a child.
Read More: Movies Like Harry Potter Films
8. Water For Elephants (2011)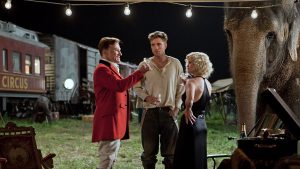 With "Water For Elephants" we're driven into a film that, once more, gives us the pleasure of being led into the intimate past of an ageing character who decides to open up and tell us his story. Deeply touching with its conflicting drama and heartbreaking romance, it's simultaneously a delight and amusement to the eye because of its colourful cinematography, three-dimensional characters and dynamic rhythm. Set in the 1930's, it recounts the story of a young veterinary student who embarks on an unknown train after the death of his parents, only to find himself getting hired into the Benzini Bros. circus and falling in love with the ringmaster's wife.
Read More: Movies Like Confessions of a Shopaholic
7. Fried Green Tomatoes (1991)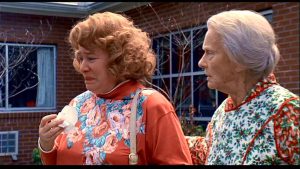 When Evelyn Couch, an unhappy housewife feeling invisible and humiliated by her husband and the world, meets an 82 year old woman in a nursing home, her life begins to change. The elderly Ninny begins recounting a story set in between the two World Wars, about the people of a now-abandoned town called by the name of Whistle Stop. As the narrated plot unrolls into a beautiful and intense tale of friendship, family, justice and murder, the present life Evelyn begins to gain confidence and change her life's path. "Fried Green Tomatoes" is an emotional comedy-drama with incredible performances that uses the past and present duality as an inspirational push-factor into a stronger and better future.
Read More: Movies Like Shutter Island
6. I Am Sam (2001)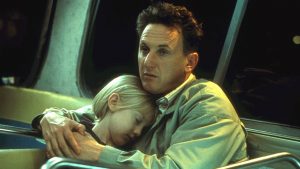 We've learned with Forrest Gump that his ignorance, immaturity and naivety have nothing to do with his disability to understand the values of love, friendship and family. On the contrary, he might even be one of the most loving characters on the screen, in the midst of his innocence and positivity. This aspect becomes crucial in the moving story of "I Am Sam". Sean Penn does one of his best performance's as a single loving and caring father with a mental disorder which gives him an intellectual capacity of the one of a 7 year old. When his daughter's mental ability excels his, his potential as a father is put into question and so a cold-hearted lawyer played by Michelle Pfeiffer decides to help his case. A beautiful film that marks Dakota Fanning's career launch.
Read More: Movies Like The Lord of the Rings
5. The Help (2011)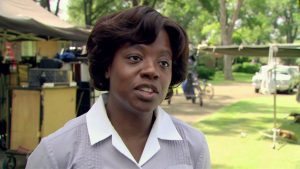 While Forrest became a top running back in football and met president J.F.Kennedy before heading to the Vietnam War, the Civil Rights Movement of the 60's was marching towards the right direction in Jackson, Mississippi. "The Help" follows the story of a young white aspiring journalist who takes a stand for the African American maids working in her neighbourhood by attempting to write a book revealing the racism they, and millions of other men and women, are faced with on a daily basis. Starring incredible women such as Emma Stone, Viola Davis, Octavia Spencer, Jessica Chastain and Bryce Dallas Howard, a round of applause is unquestionable for the entirety of this period drama that shines of excellence in its colourful, witty and emotional approach on a serious and important subject.
Read More: Movies Like Avatar
4. The Truman Show (1998)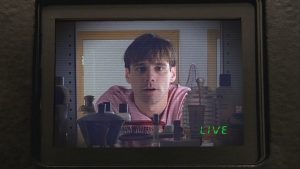 Truman Burbank is an innocent, joyful and lively human being living his normal daily life in a place named Seahaven Island. In a world he believes to be peaceful, honest and without dangers, all people around him are actually feeding a lie revolving around his whole life. From the moment he was born, Truman has been the star of The Truman Show, a reality tv program created in a huge Hollywood studio packed with actors who pretend to be his neighbours, friends and family. Luckily for him and all people watching the film (not the tv show in the movie), he slowly becomes aware of strange coincidences and technical failures. An extraordinarily smart and thought-provoking film that manages to balance out the funny from the serious in just the right way, while keeping the viewer emotionally attached and interested from start to end.
Read More: Movies Like American Beauty
3. Big (1988)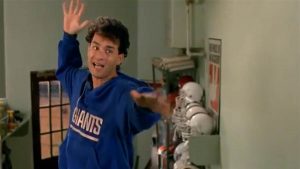 Tom Hanks has played an immense number of impressive roles and has proven himself to be an outstanding actor able to play serious characters facing the most dreadful situations as well as silly individuals who burst the audience in never-ending laughs. As Forrest, he stands a little in between surely giving a taste of both sides, however the foolish and immature nature of his character is the true catch that makes him irresistibly likeable and cared for. Having that said, please welcome him back in this amusing fantasy comedy where Josh, a 12 year old boy, finds his wish to "become big" fulfilled after he wakes up as a 30 year old man. Innocent and unaware, he enters the adult's world perhaps a little to early and gives us an iconic 1h44min of smart and funny entertainment.
Read More: Movies Like Clueless
2. The 100 Year-Old Who Climbed Out the Window and Disappeared (2013)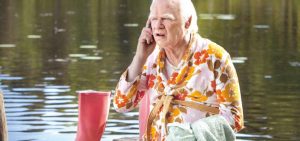 If you couldn't resist but to fall in love with the way Forrest Gump attended and influenced a variety of historical events, then welcome this Swedish film with open arms, as I can assure you it won't disappoint any of its audience. A heartwarming and hilarious comedy that goes beyond crazy with its extraordinary plot and characters, without ever going off-limits and disappointing its purpose. It follows 100-year-old Allan Karlsson, a man who has lived a colourful and explosive life meeting famous historical figures and changing the path of history, who decides to run away from his boring nursing home to go on a new and unexpected adventure. Let's start!
Read More: Movies Like Friends With Benefits
1. Big Fish (2003)
Like the life-story Forrest Gump relates to the strangers sitting next to him on a bench, so does Edward Bloom when lying on his deathbed, in this wonderful Tim Burton film titled "Big Fish". It recounts the fantastical adventures and love story of a life filled with wonder and excitement, portrayed through a character played by the memorable performance of Ewan McGregor. His estranged son Will has ceased to believe his imaginary tales, but when his father nears the end of his days, we are merged into his rich past where fiction meets reality, and one has no need to try and uncover the truth from the make-believe. A grabbing film that touches one's soul with its profound and emotional storytelling.
Read More: Movies Like 'Inception'