A crazy blend of science-fiction, teen drama, and psychological thriller, 'Donnie Darko' is one of those astounding films, with a menacing, dreamy and exciting plot, which creates an atmosphere of eerie. Starring Jake Gyllenhaal in his breakthrough role, 'Donnie Darko' succeeded in leaving its viewers surprised and shocked, by hitting them with a confused and open-ended climax. Throughout the years after its release, studios came up with many such movies, that dealt and played with human psychology, while adding up scientific elements to it. From in-depth research to some crazy visual effects, we were entertained with the greatness of these films.
Here is the list of movies similar to 'Donnie Darko' that are our recommendations. These movies delve with psychological and thriller elements in the manner similar to 'Donnie Darko'. You can watch these movies like Donnie Darko on Netflix or Hulu or Amazon Prime.
12. Zodiac (2007)
In the late 1960s/early 1970s, a cartoonist from San Francisco begins to independently investigate and catch the mysterious Zodiac Killer, who terrorizes the entire state with his merciless killing spree. Based on true events and a 1980s book covering them, 'Zodiac' is one of the best detective thrillers Hollywood has ever produced. An intriguing mystery thriller, 'Zodiac' is a mixture of a meticulously drafted screenplay and emphasizing cinematography, all done under the directorial vision of David Fincher; and that says all.
The film is free from every cliché seen in detective films and effectively focuses on laying down the actual facts, with maximum objectivity and economy. Moreover, a very specific visualization of 1970s era, starting from character attitude to the costumes, is what makes this movie a piece of perfection. The movie stars Jake Gyllenhaal as the cartoonist Robert Graysmith, hell-bent on getting to the depth of truth; Jake is extraordinary in his role, fitting rightly as the central lead. Mark Ruffalo stars as Detective in-charge David Toschi. Ruffalo's character, though shown in bits, progresses smartly through the film, as the events take turns.
Ruffalo's character is a slight representation of Clint Eastwood's 'Dirty Harry' which in turn was based on Toschi. Also stars in the film, Robert Downey Jr. as the San Francisco Chronicle reporter, Paul Avery who dealt with the letters, the killer used to send to the newspaper and became involved in the case with Graysmith. A great movie for the information age, 'Zodiac' lures you deep into a mysterious vortex and spins your head in a very unusual way. One of Fincher's best, it is worth every second.
Read More: Movies Like Zodiac
11. The Usual Suspects (1995)
The plot follows an interrogation between a small-time con-man, Roger "Verbal" Kint and SA Dave Kujan, about a massacre on Port of Los Angeles, which Kint survived. Using flashbacks, Kint's story follows the events, leading to the massacre. Winner of two Academy Awards (Best Writing and Best Original Screenplay), 'The Usual Suspects' is not some epic blockbuster, and neither it is intended to. It is a low-budget production, directed by the then newcomer Bryan Singer (who later directed 'X-Men'). The movie has an unusual star cast, one you won't see in a multi-starer movie. And definitely NOT the best mystery thriller ever made. But, it has got a well-drafted screenplay, along with perfect direction debut, and one of the finest climaxes in cinema history. These are some of the bright qualities of 'The Usual Suspects' which makes it worthy of all the applaud it can get, and being loved by everyone who watches it, despite any flaw.
As said of the unusual casting, every actor is able to fit the script somehow. Gabriel Byrne is at top-notch as the ex-con, driven forcibly driven into his old life. Stephen Baldwin fits right into his breakthrough role; for Baldwin, it was a relaxing role as he, and I quote, "was tired of doing indie films." Benicio Del Toro stars in his most eccentric role as the unintelligent crook, turning the character which had nothing in the script, into his one of the best scene-stealing performance. Also, Kevin Pollak returns to a dramatic role after 'A Few Good Men', taking a departure from comedy. And well, there's Kevin Spacey, what else there's to say.
Read More: Movies Like The Usual Suspects
10. Predestination (2014)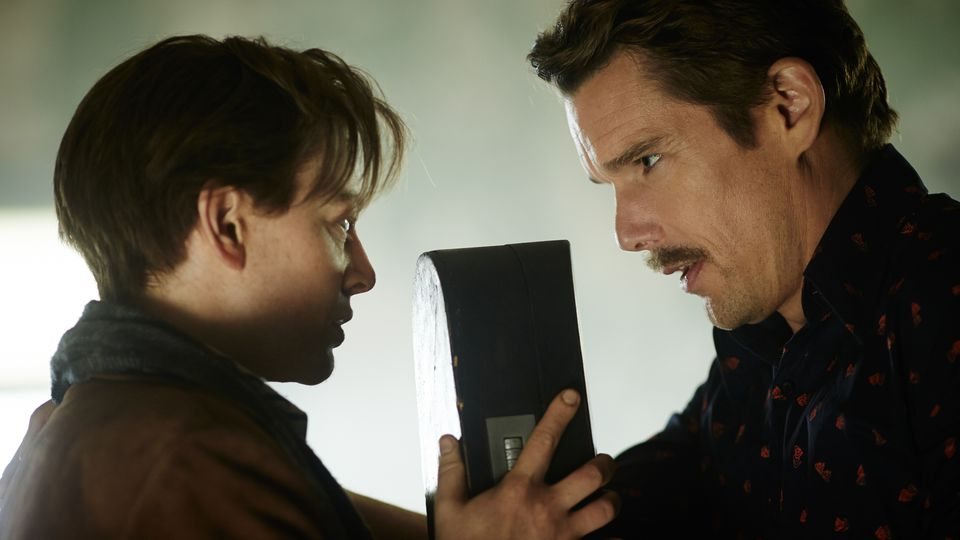 Directed by The Spierig Brothers, 'Predestination' is one of the best sci-fi thrillers of recent times. Based on the concept of casual-loop, 'Predestination' adjuncts the individual plotlines of two central characters using that concept; and presents you an exhilarating cinematic experience that you can always vouch for. The editing, the cinematography, the screenplay; everything is so profound and proficient that you can't miss any sequence. Moreover, along with the sci-fi, the story takes an emotional turn for the better part of the film, when we go down in Jane's life. What everything leads to, is an absolutely unbelievable and leaves your mouth open.
Ethan Hawke is as always at his best as the mysterious Barkeep. He has a specific charisma in him and his ability to carry out a role in such plain and simple manner makes his perfect choice for the role. The surprise performance by Sarah Snook is the one to vouch for. Her role as the woman, going through a severe sex-change surgery, is both fierce and sentimental at the same time. The blend of sci-fi, time travel, and drama, 'Predestination' is a film made for the ages.
Read More: Movies Like Pretty Woman
9. The Prestige (2006)
Based on Christopher Priest's novel of the same name, 'The Prestige' follows two rival magicians. Set in the 19th century, the story revolves around these rivals' compassion and lust to become the greatest showman ever. Nolan's fifth directorial venture, 'The Prestige' is a story of a lust of becoming the best that sometimes drives a man insane. Nolan presents this story, filled with confusing magic and illusions, in a very easy and understandable way. Described by the critics as one of the most "innovative, turning & twisting" art films of the decade, 'The Prestige's real magician is director Nolan, who possess both the charisma and talent of being the best showman.
'The Prestige' stars Christian Bale as Alfred Bowden and Hugh Jackman as Robert Angier. Their performances as the rivals dominate the entire film. Both actors enact their parts with utter perfection, fulfilling all requirements of their characters. The obsession and secrecy of their roles are very emphasizing for the script and their deadly race to greatness is somewhat a beguiling experience to watch. The cast includes Michael Caine, Rebecca Hall and Scarlett Johansson in supporting roles, all providing vital and indispensable magnitude to the movie. One of the three films to be released in that year, which dealt with the idea of magic and illusion, 'The Prestige's dense, dark and sophisticated screenplay makes it more mysterious and interesting. A 100% recommendation.
Read More: Movies Like The Prestige
8. The Machinist (2004)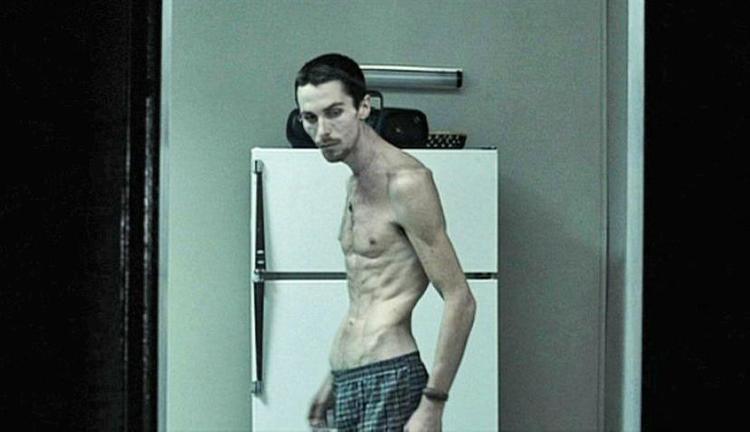 Trevor, an insomniac and emaciated lathe-operator (Machinist), who hasn't slept for months, begins to experience unusual occurrences at work and home, which keeps on driving him insane. Brad Anderson's dark psychological thriller, 'The Machinist' is a phenomenal movie, depicting the story of a disturbed worker in an unusual and effective manner. Working from a staggering screenplay, Anderson presents it with much efficacy. The blues and grays DOP is very authoritative in conveying the despair of the protagonist.
Full of suspense and mystery, 'The Machinist' never fail to kill your assumptions about the plot and drags you deeper into the life of Trevor. The use of "game of Hangman" proves to be a very profound way to unfold the events of the movie and to provide a meaningful definition to the film's conclusion. Christian Bale is the star of 'The Machinist'. Bale plays the central character, Trevor Reznik. Bale surprises with his devotion and dedication towards the role for which he lost 63 pounds (28.6 kg) in a matter of months. By the end of the filming, he weighed just 55kg and went through a lot of stress to audition for Nolan's next 'Batman Begins', which required him to have an athletic physique. Highly acclaimed and highly applauded, 'The Machinist' is an intriguing piece of work and must watch experience for any movie buff. If you aren't into psychological thrillers, watch it for its character development, and Bale's great acting.
Read More: Movies Like Interstellar
7. Requiem For A Dream (2000)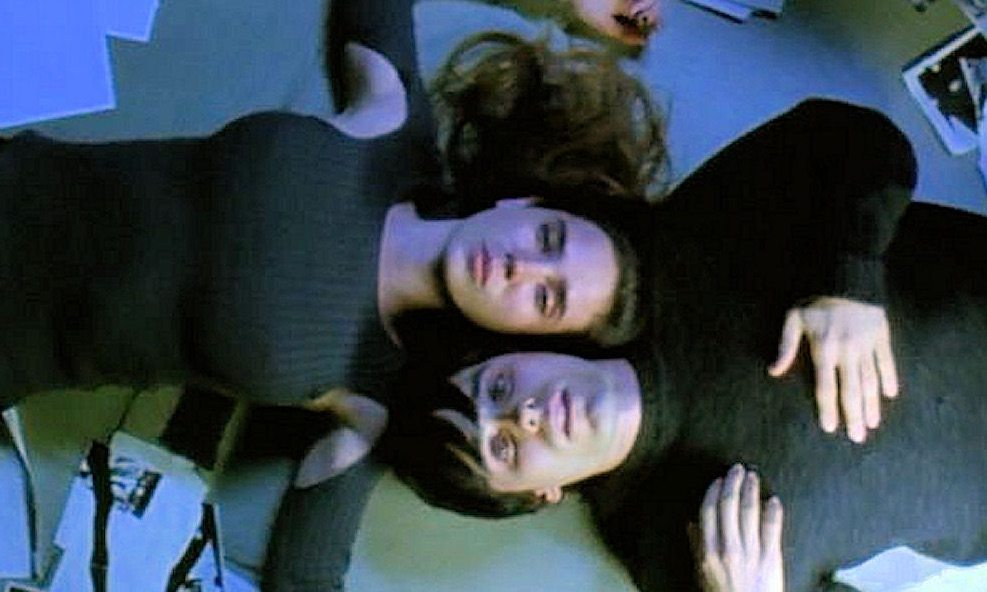 'Requiem For A Dream' revolves around four individuals, indulged in four different forms of addiction, which leads to their permanent captivity in the world of delusions; and represents the stages of their "death". Aronofsky creates a sense of isolation, with every character of the movie, which divides the story among them individually, and let the viewers get to know them better. He alternates the scenes between the characters that represent their own personal stress and addiction, even in the shared sequences.
What acts as a huge asset for 'Requiem For A Dream', is Clint Mansell's fervent musical score. The opening monologue track is so inducing, that you are driven away into the film's reality from the very beginning. As for the cast; Jared Leto plays Harry Goldfarb, a boy in his youth, who tries to earn a living by selling drugs. Harry seems an emotional boy, who hides his sentiments through drugs and then gets lured into its evilness. He lives away from his home, but his love and care are recognizable in a specific sequence between him and his mother, Sara Goldfarb, played by Ellen Burstyn. Nominated for an Academy Award, Ellen delivers a terrific performance as the lonely and isolated widow, whose sole purpose is to be loved by those around her.
Opposite Leto is Jennifer Connelly's Marion, Harry's girlfriend. Supportive of his boyfriend, she is an aspiring fashion designer, who is dragged into her own dark self, as her addiction grows beyond limits. They are joined by Marlon Wayans in his best drama role till date, a break from his usual comedic ventures. Marlon plays Tyrone, Harry's friend and partner. Rolling Stone perfectly summed up the importance of this film "no one, interested in the power and magic of movies should miss it."
Read More: Movies Like Troy
6. Shutter Island (2010)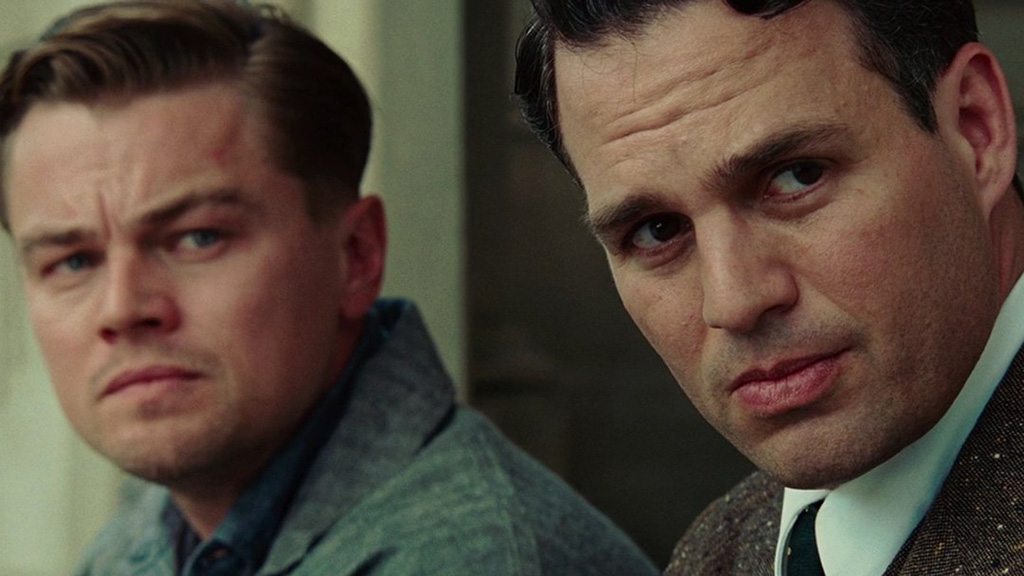 In 1954, U.S. Marshals Edward Daniels and Chuck Aule, investigates a distant island, home to a psychiatric facility for criminally insane, when a patient goes missing. What follows is a set of events which unfolds every horror of Daniel's life while he struggles to deal with the haunts of his past. 'Shutter Island' is a smartly and highly stylized, mind-bending film, whose acute and fierce plot and visualization will leave you banging your heads and wondering what hit you. Made under the flawless directorial command of Academy Award winner, Martin Scorsese, 'Shutter Island' comes out as a glorious psychological thriller, set in a post-WWII era, very magnificently adjoining all the characters and events altogether and then connecting it to the central characters.
One of the best work of Mr. Scorsese, his fourth collaboration with Leonardo DiCaprio, 'Shutter Island' features DiCaprio as Edward Daniels, who is interesting, both fierce and fearful at the same time. Supported by a really elegant performance by Mark Ruffalo as the rookie Chuck Aule and Ben Kingsley as the bold and cunning Dr. John Cawley, and also Max Von Sydow as dynamic Dr. Naehring, 'Shutter Island' is a complete movie package. A must watch, 'Shutter Island' is a weird, intellectual and emotionally involving feature.
Read More: Movies Like Shutter Island
5. The Illusionist (2006)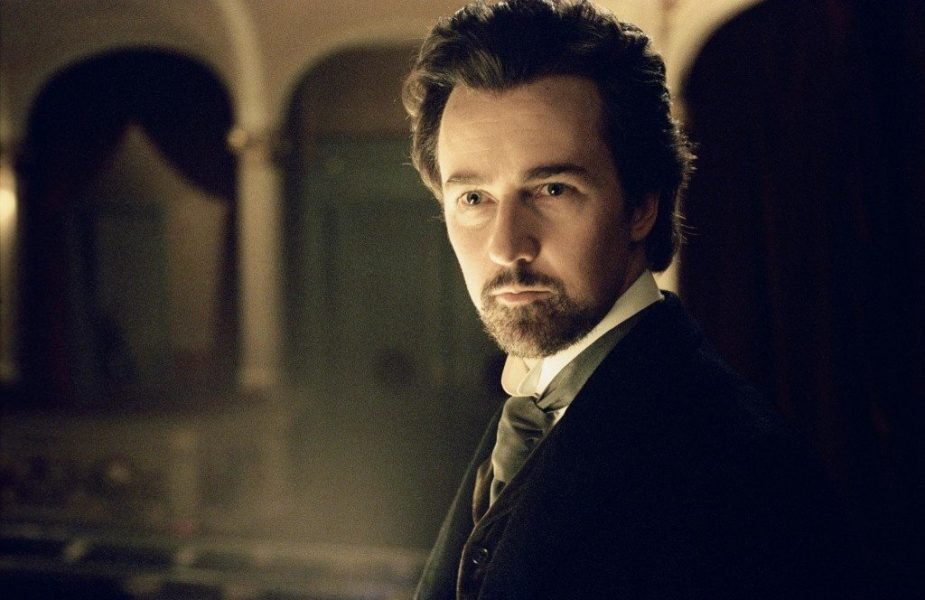 'The Illusionist' is the story of a young magician, Eisenheim, who returns to his native place and re-unites with his childhood love, a woman of high social class, far above himself. 'The Illusionist' is director Neil Burger's first stint at commercial Hollywood cinema, and he does great justice with it. Burger pays attention to minor details, in a very admirable manner, and as a viewer his patience throughout the movie finally pays off in an explosive finale.
Edward Norton stars as the protagonist Eisenheim, a character through which he presents the highest quality of his adroit acting skills. He excels it more in the second half of the film, where he has lesser dialogues, and do the job using his wonderful expressions and hand gestures (magic performance sequences). Jessica Biel stars as his love interest, Sophie. Biel's casting was met with a backlash initially, but ultimately received wide applaud and praise after the film's release.
Also, Rufus Sewell does a great job as the tyrannical and cruel Crown Prince Leopold; the best of all was Paul Giamatti's Chief Ins. Walter Uhl. He delivers an extraordinary performance through an ordinary character. He is wonderful as the conflicted servant of the law, divided between the magician and prince and unsure of who he must ally with. Subtle and expressive, 'The Illusionist' is a compelling and beautiful film which will draw its viewer into its fascinating story.
Read More: Movies Like American Beauty
4. Enemy (2013)
Adam Bell is a solitary college History professor, who is expecting a baby with his wife and is also involved in an extra-marital affair. His life stumbles upon when he comes across Anthony Claire, his double. Movies like 'Primer', 'Inception' and 'Prisoners' are known for open endings and confused plots; but this movie surpasses all of them when it comes to – "at what extent your mind was screwed while watching this movie?" Based on José Saramago's 2002 novel, 'Enemy' is that psychological thriller, which never actually reveals its true plot and basis.
Though the movie deals with the concept of the Doppelganger, the movie confuses you till the end, and leave you wondering that whether the two men are just two personas of the same man, or there is actually an uncommon event of facing your double? The events of the film move on in an alluring manner and conclude with, what I'd describe as the most scaring end. But, no matter how one might judge 'Enemy', it has a very firmly constructed screenplay, which is very expertly put on the screen. Featuring subtle performances by Jake Gyllenhaal, Mélanie Laurent, and Sarah Gadon, 'Enemy' is worth a try.
Read More: Movies Like Source Code
3. Memento (2002)
A man suffering from anterograde amnesia searches for the man who attacked and killed his wife, using Polaroid photographs and tattoos to trace information he can't remember. Another Christopher Nolan's intricate flick, his second directorial venture, 'Memento' is a highly intelligent, highly appealing and a fascinating brain teaser, which leaves you completely confounded. Shot in a unique dual-timeline structure, with one being chronological and the other in reverse, 'Memento' is like a difficult puzzle. The movie constantly co-relates the story with the viewer's state of mind and makes them guess from the very beginning till the very end.
Dubbed as one of the best movies of the 2000s, 'Memento', besides Nolan's vision, is also the result of a methodical, firm and compelling performance by Guy Pearce. He fits in the role impeccably and delivers his one of the best acting dispatch of his career. Based on the short story by Jonathan Nolan, 'Memento' was nominated for two Oscars, Best Adapted Screenplay (shared by Nolan brothers) and Best Editing. A "memorable" film, 'Memento' will leave you wondering how much you enjoyed it.
Read More: Movies Like Zero Dark Thirty
2. Inception (2010)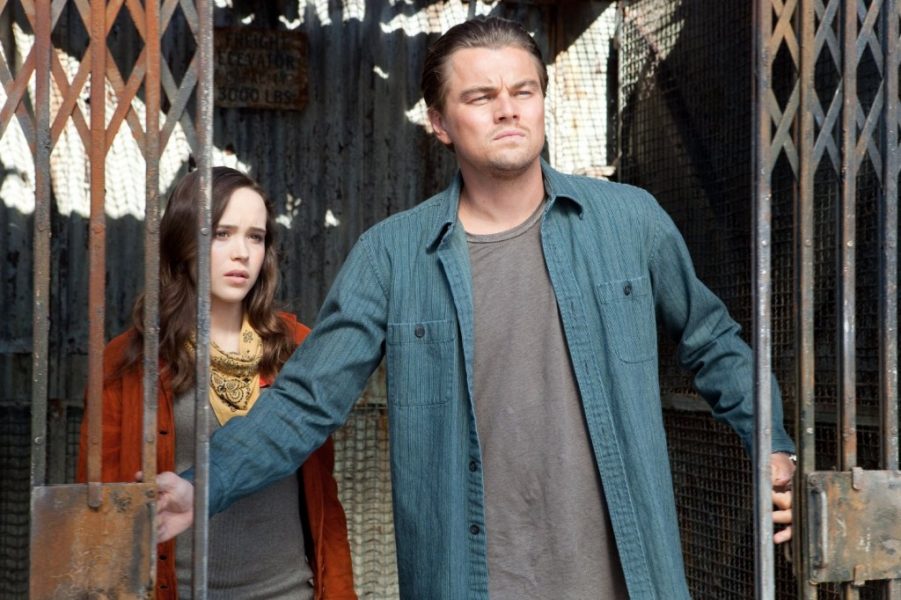 Intense, imaginative and innovative 'Inception', is the story of Dominic "Dom" Cobb, and extractor, who steals information by infiltrating one's subconscious. Accused of murder, he decides to lead a team to carry out a seemingly impossible task, in exchange for having his criminal records erased. Full of paradoxes and complex subplots, 'Inception' is an intellectual and visceral success, and a splendid combination of science fiction and heist thriller. Described as a mixture of sci-fi, heist film and film noir by Nolan himself, 'Inception' was written as an 80- page draft, about a story based on Lucid Dreaming. However, then new to Hollywood, Nolan realized that in order to create and tackle with a screenplay full of so many complexities, requires a lot of experience and decided to drop the idea for future and proceeded with 'Batman Begins' (2005).
Winner of 4 Academy Awards, 'Inception' is brought to life by great performances by Leonardo DiCaprio and Marion Cotillard, both of whom were heavily praised for their dark and haunting chemistry; supported by powerful execution of their respective roles by Joseph Gordon-Levitt and Ellen Page. The film also stars Ken Watanabe as the rich employer Saito in his first contemporary role, supported by Tom Hardy's diplomat and campy Eames and Dileep Rao's interestingly smart Yusuf.
Read More: Movies Like Inception
1. The Sixth Sense (1995)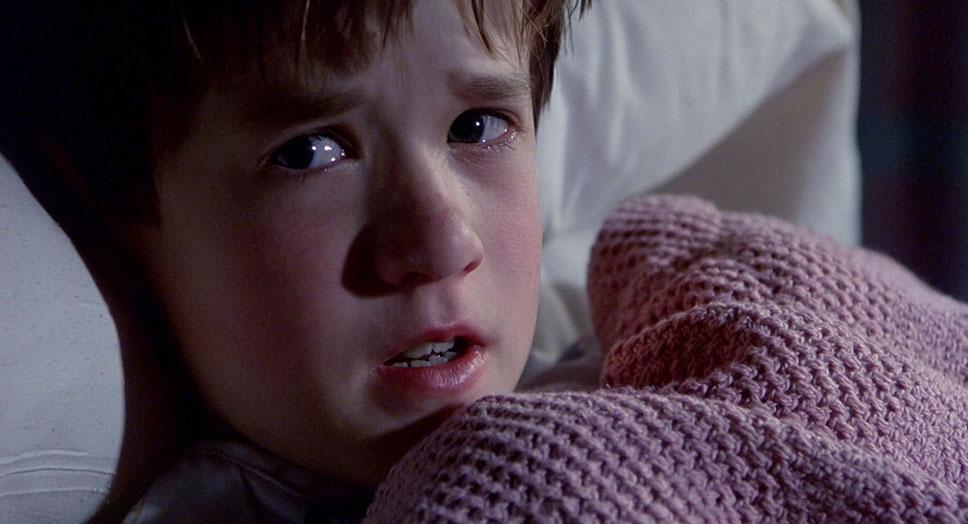 "I See Dead People…", the famous terrifying line, delivered by the troubled psychic kid, Cole Sear in the movie, is still the most memorable movie quotes of all time. 'The Sixth Sense' is the story of a troubled kid, Cole, who is able to see and connect with the dead, and an equally troubled child psychologist Malcolm Crowe, who tries to help him. M. Night Shyamalan's psychological horror, 'The Sixth Sense' is one of the movies, which will never be forgotten in the years to come. The movie begins with an attempted murder and then shifts to the protagonist, the kid and his troubles with the ghosts he can see. And then, the movie keeps on playing with your imagination; as you keep on wondering about the possibilities. Despite a very simple and plain narrative, it will make you think about it over and over, again and again. An incredibly magnificent film, filled with emotions, and at the same time, with fear and thrill.
Nominated for 6 Academy Awards including Best Picture, 'The Sixth Sense' stars Bruce Willis in one of his best performances of his career as Dr. Malcolm Crowe, and the remarkable Haley Joel Osment as Cole Sear, in a role that gnarred him worldwide critical acclaim and an applauding fan-following. Also, the equally astonishing role of Lynn Sear, played by Toni Colette which earned her first Academy Award nomination. A stellar film on every count 'The Sixth Sense' is a wondrous journey of two hours. A mixture of drama, thriller, and horror, you can't get more of it.
Read More: Movies Like Basic Instinct