In 1995, Amy Heckerling wrote and directed 'Clueless', a movie about high school, popularity, and fashion. The movie became a classic of the high school/teenage gender due to its funny script and great performances. If you are looking for the same feeling 'Clueless' gave you when you watched it for the first time, you came to the right place. We have tried to come up with a list of films similar to Clueless that are our recommendations. If you are interested, you might be able to stream some of these movies like Clueless on Netflix or Amazon Prime or even Hulu.
18. Raising the Bar (2016)
Raising the Bar' revolves around Kelly, an ace gymnast who gets injured and is shunned by the team coach (and her father) along with her other teammates. As her parents are on the verge of a separation and notwithstanding the humiliation any more, Kelly moves to Australia with her mother. Kelly, in Australia, at her new high school starts coaching Nicola, her friend, who's a part of her school's gymnastics team. Despite being continued to be criticised on the social media for her "defeat" in the US, Kelly continues to coach Nicole and helps her win the competition. 'Raising the Bar' is your regular "rising from the ashes" story with a really competitive sport in the backdrop that's worth your time.
17. Girlhood (2014)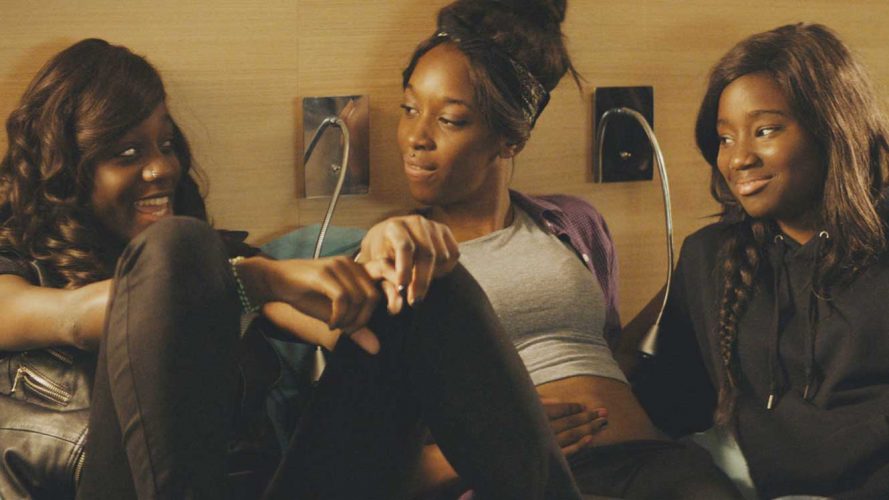 Marieme is parting from her oppressive family and starts a new life after meeting a group of three free-spirited girls. She changes her name, her dress code, and quits school to be accepted into the gang, hoping that this will be a way to freedom. Directed by Céline Sciamma, this French film full of twists has an amazing script and brilliant performances. Karidja Touré especially executes a powerful performance in self-discovery and search for a new life. Although the "Girlhood" is not especially aesthetically pleasing, it has a female-centric and empowerment-driven theme that is very well executed. While it is not the type of movie for everyone, it's definitely worth a try.
16. The Princess Diaries (2001)
Anne Hathaway's debut movie 'The Princess Diaries' went on to become a commercial blockbuster and we don't see any reason why it shouldn't have. The movie begins with a socially awkward teenager Mia Thermopolis who lives with her mother in a remodelled house. She realises only on her sixteenth birthday that her paternal grandmother is also the Queen Mother of Genovia and her late father was the crown prince, thus making Mia the heir to the throne. Flabbergasted at the revelation, Mia has to learn the ways of a royal and is given a complete makeover and elated her social status, much to her embarrassment in some points of the movie. The moments of humour are aplenty and the movie has a feelgood factor which would make you watch it more than once. And Anne Hathaway's charm is contagious as always.
15. Bring It On (2000)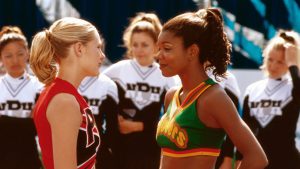 In Peyton Reed's exuberant teen sports drama, Kristen Dunst plays Torrance Shipman, the leader of the cheerleading team who needs to get the very best out of her team to win competitions. Dunst fits the role like a glove and she manages to bring the required exuberance, liveliness and charm to the role that turns the film into an exhilarating experience despite its trite plot-line and occasional narrative meandering.
Read More: Movies Like Taken
14. Romy and Michele's High School Reunion (1997)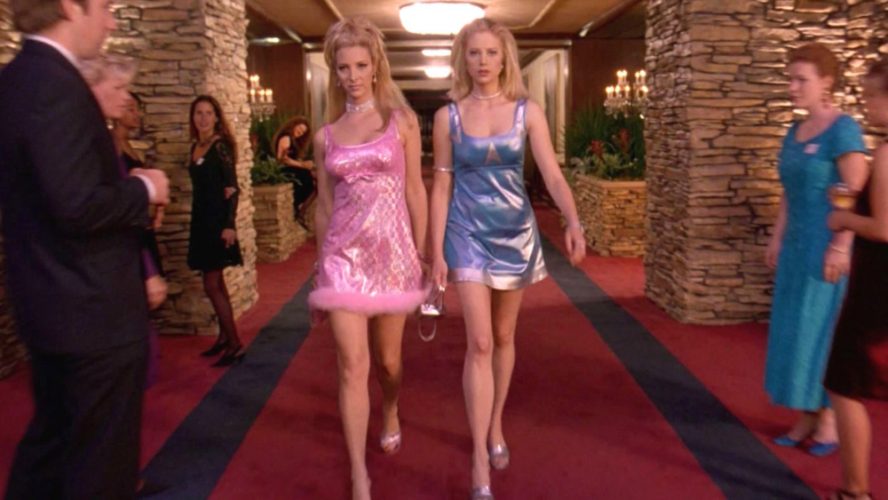 When they were young, Romy (Mira Sorvino) and Michele (Lisa Kudrow) were tortured by the popular kids in high school. When they receive word of a 10-year reunion, they realize their lives aren't as impressive as they'd like them to be. Instead of telling the truth, they go to the reunion with business outfits, and one heck of a fake success story. If you like "Mean Girls" and "Clueless" you will definitely enjoy this one. "Romy and Michele's High School Reunion" is a funny, charming, mean but cozy movie about looking back upon school years.
Read More: Movies Like The Man From Nowhere
13. The Sweetest Thing (2002)
Christina Walters spent years avoiding men and then suddenly met her perfect match while hanging out with her best girlfriends Courtney and Jane. Then she finds out that he left town. So she and Courtney set off on a trip to meet him again. "The Sweetest Things" is a modern adult comedy with chick humor. It stars Cameron Diaz, Tomas Jane, and Christina Applegate.
Read More: Movies Like American Pie
12. Uptown Girls (2003)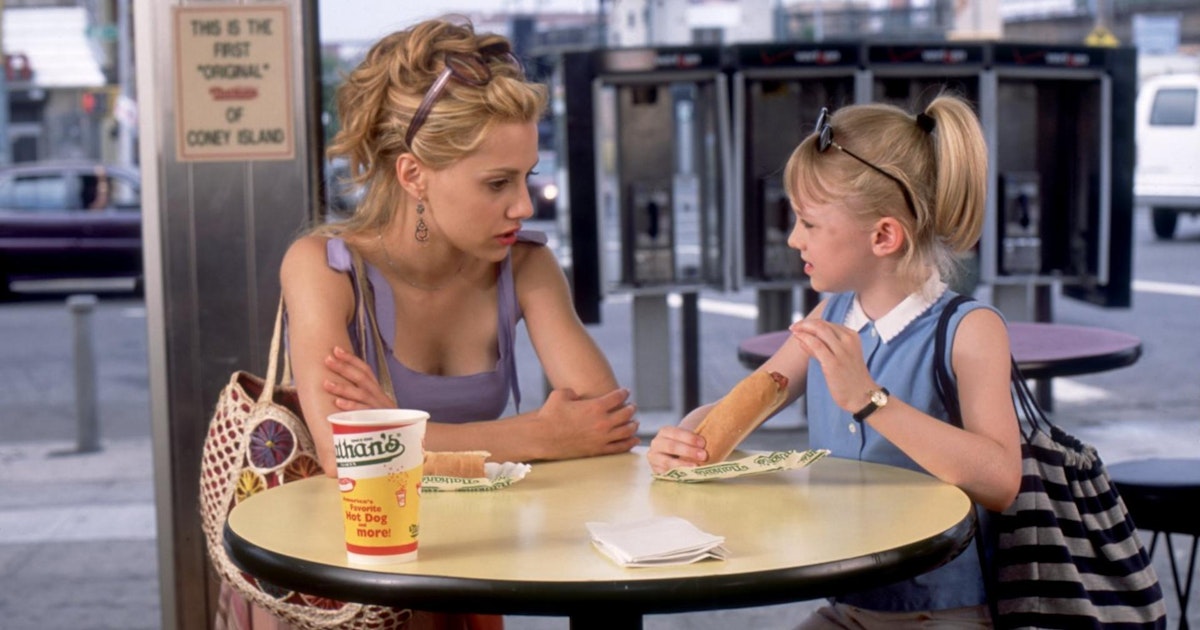 Molly Gunn (Brittany Murphy), daughter of a deceased rock legend, is forced to get a job when her manager steals her money. She becomes the nanny for bright Ray (Dakota Fanning), the often-ignored daughter of a music executive. Slowly, Molly learns how to be an adult while teaching Ray how to be a child. Just like "Clueless" we encounter a rich character that suddenly has to face unexpected events. "Uptown Girls" has good performances, a good message, and an interesting location. A comedy-drama about growing up, capable to entertain adults and children.
Read More: Movies Like Pirates of the Caribbean
11. Emma (1996)
Emma Woodhouse (Gwyneth Paltrow) is a friendly young lady who loves to meddle in other people's affairs. She is always trying to be a matchmaker for men and women who are wrong for each other. Despite that, Emma is clueless about her own feelings, and her relationship with Mr. Knightley. Based on the famous novel of the same name by Janes Austen, this is a feel-good movie with lots of romance, drama, and comedy. Paltrow, Toni Colette, and Alan Cumming seem to be very comfortable in their roles. Besides that, Douglas McGrath created a breath of fresh air in the middle of so many adaptations of Austen. Also, this movie won an Academy Award for the best music score.
Read More: Movies Like Lost In Translation
10. Never Been Kissed (1999)
Josie Gellar (Drew Barrymore) wants desperately to become a reporter. When she gets the change to do an article to cover the high-school scene, she takes it without hesitation. Now Josie must go to high school again undercover. However, as the publication deadline approaches, the price of blowing her cover seems ever more daunting, yet inevitable unless she sacrifices her career. Barrymore is engaging and convincing in this interesting role. The movie isn't exactly surprising, but fans of films set in high school (such as "Clueless") will appreciate it a lot.
Read More: Movies Like Coherence
9. Footloose (1984)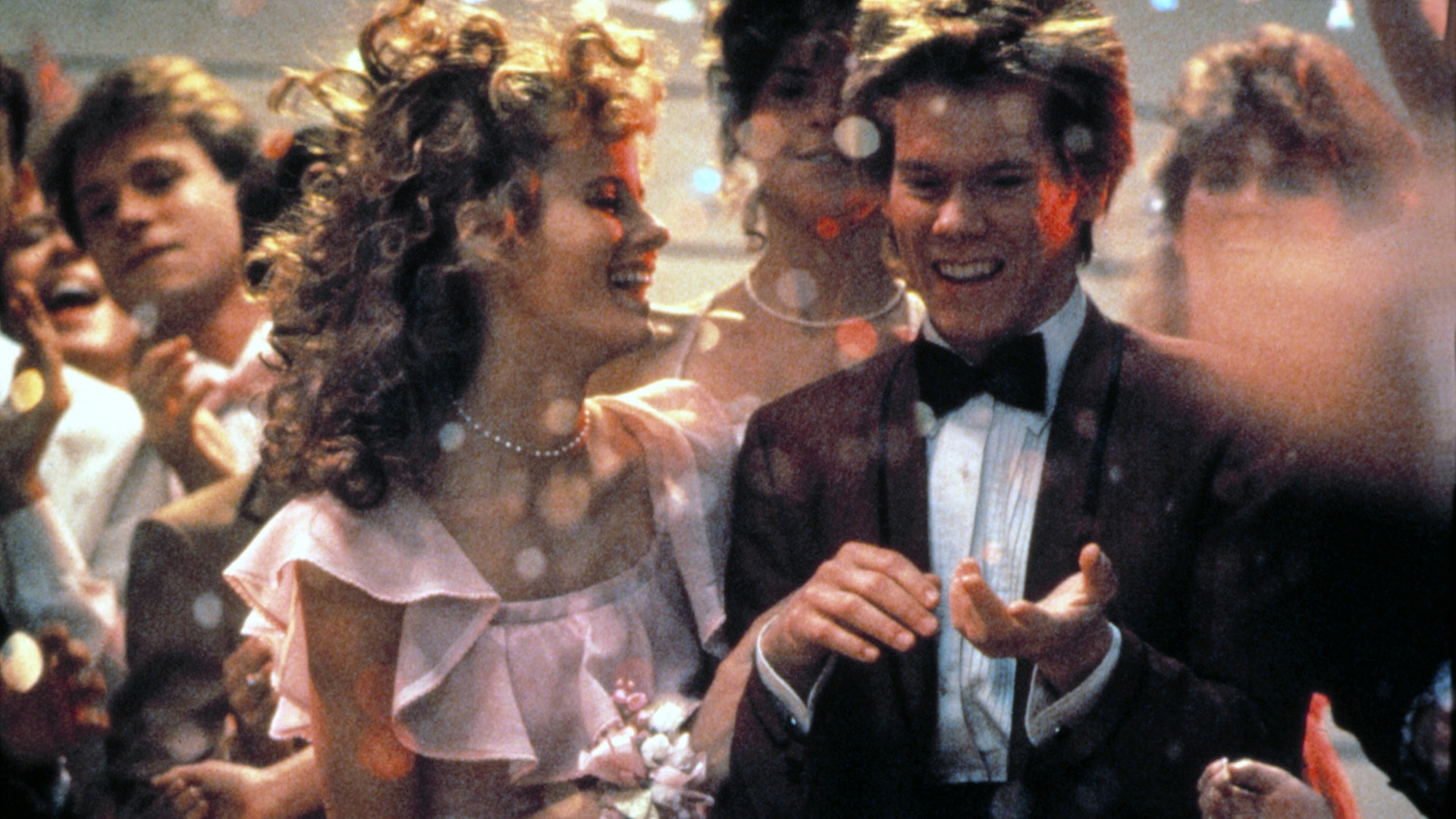 "Footloose" tells a classic story of teenage rebellion and repression, combined with dance, music and realistic performances. It follows a city teenager, Ren, that moves to a small town where rock music and dancing have been banned. However, his rebellious spirit shakes up its population. This movie is about the struggle for freedom and the conflicts between religion and morality. Kevin Bacon, Lori Singer and the rest of the cast do an amazing job. Also, the soundtrack and dance choreographies are incredible. "Footloose" is a classic musical, compared many times to "Grease" and "Dirty Dancing".
Read More: Movies Like Wrong Turn
8. Fast Times at Ridgemont High (1982)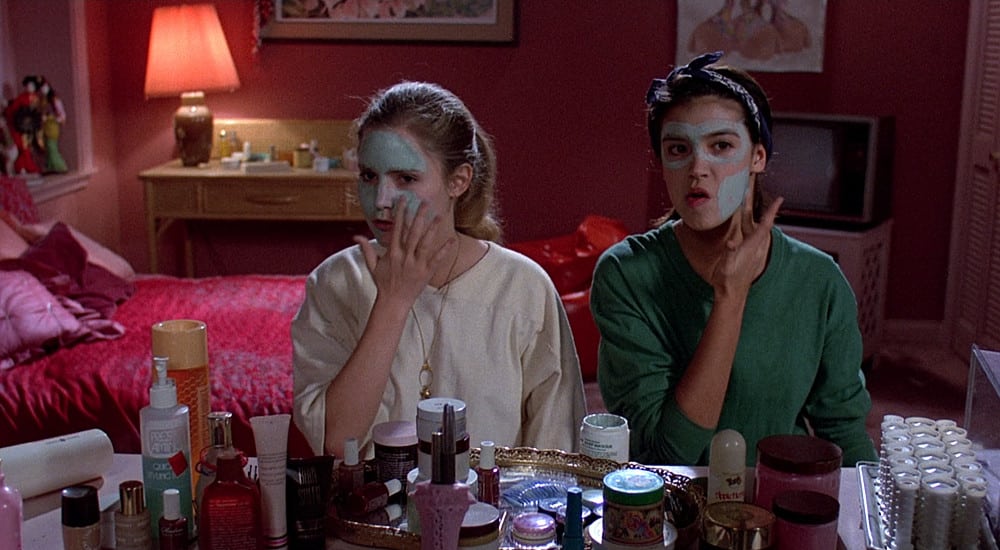 This film follows a group of high school students growing up in southern California, based on the real-life adventures chronicled by Cameron Crowe. For example, Brad Hamilton decides he should break up with his longtime girlfriend in his last year in high school. But, suddenly, she breaks up with him first. "Clueless" and "Fast Times at Ridgemont High" share the same female director, Amy Heckerling, and the same setting, high school. While capturing the atmosphere of the 80s, this film also approaches pregnancy, sex, smoking and cheating on tests. Starring Sean Penn and Jennifer Jason Leigh, this one is for fans of great teen movies.
Read More: Movies Like The Reader
7. Pretty in Pink (1986)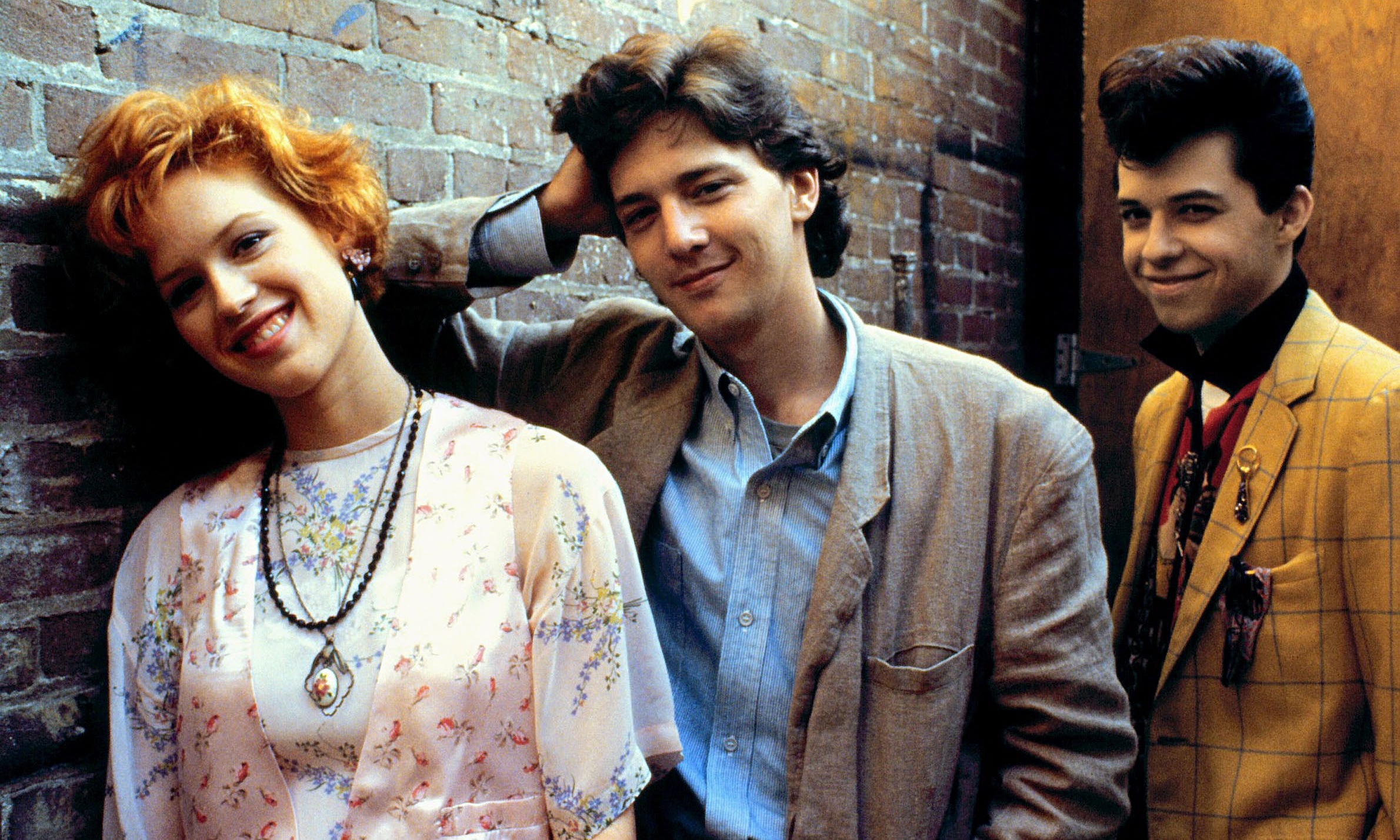 Andie (Molly Ringwald) is not that popular in high school. She usually hangs out with her friends Iona or Duckie. Duckie has always had a crush on her, but now she has met a new guy, Blane. He is rich and popular, but can the two worlds meet? Written by John Hughes and directed by Howard Deutch, "Pretty in Pink" perfectly capture the social and family problems of teenage girls in the 80s. Ringwald gives an amazing and surprising performance. Moreover, this romantic comedy has an upbeat soundtrack that helps you a lot enter the spirit of the movie. If you liked "The Breakfast Club" and "Clueless", you will enjoy this one.
Read More: Movies Like Pretty Woman
6. 10 Things I Hate About You (1999)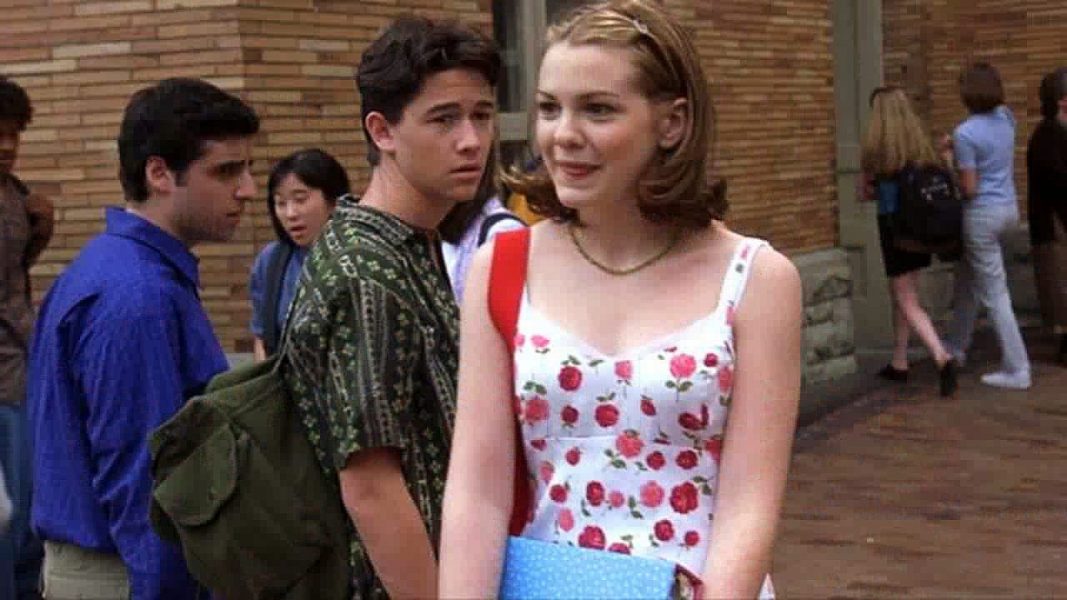 An updated version of Shakespeare's "Taming of the Shrew", this movie follows Kat that would rather die than go out with a boy. However, her sister Bianca is dying to go out with Joey, but she is only allowed to do it if her older sister also starts dating. Bianca's desperation for romance turns into an intricate scheme to match Kat with someone. A lot of teen movies have very basic or clichéd plots, but not this one. "10 Things I Hate About You" has a lot of interesting twists and a music score to die for. Moreover, Julia Stiles, Heath Ledger, and Joseph Gordon-Levitt have amazing performances.
Read More: Movies Like 10 Things I Hate About You
5. The Breakfast Club (1985)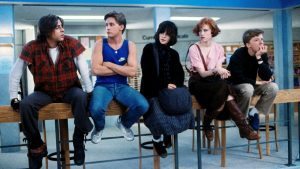 "The Breakfast Club" follows five students with nothing in common, faced with spending a Saturday detention together in their high school library. This group has a Brain, an Athlete, a Basket Case, a Princess, and a Criminal. At 7 a.m., they had nothing to share, but by 4 p.m., they had bared their souls to each other and become good friends. John Hughes' movie brilliantly captures the environment and social life of the 80s. "The Breakfast Club" might have a simple plot but every character is three-dimensional. It is a classic teen movie that shines through its complex, compelling characters.
Read More: Movies Like Fight Club
4. Heathers (1988)
A classic from the 80s, "Heathers" is "Mean Girls" with a very dark twist. Winona Ryder is Veronica, a girl trying to survive the social jungle that is high school, by hanging out with the three most popular girls in school (all named "Heather"). When she meets JD (Christian Slater), she enters into a spiral of hate, murder, and revenge.
The film became a cult classic due to the charisma of the couple of misfits that Rider and Slate interpret but also because of its dark atmosphere. "Heathers" is not for everyone, its dark comedy and obscure approach on the high school drama may be seen as over dramatic. However, the controversy is one of the factors that turn this one into a film you should watch.
Read More: Movies Like Zero Dark Thirty
3. Legally Blonde (2001)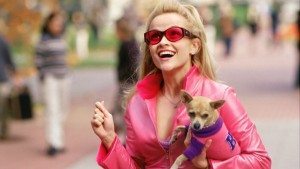 Elle Woods (Reese Witherspoon) is dumped by her boyfriend. She decides to follow him to law school and while she is there she figures out that she is stronger and more intelligent than she thought. Elle Woods is the perfect example that maybe getting dumped was not the worst thing that could happen. If he hadn't dumped her, she wouldn't have found her true potential and become a high-powered female attorney. Nominated for two Golden Globes, this classic comedy has everything: it breaks stereotypes while being extremely funny.
Read More: Movies Like Zindagi Na Milegi Doobara
2. Easy A (2010)

"Easy A" is an interesting tribute to John Hughes (creator of "The Breakfast Club"). It is a modern high school tale about Olive, a lonely girl who lies about losing her virginity to her best friend, but soon that rumor spreads and she is called a slut. Initially mortified, Olive parades around the school wearing an 'A' on her clothing, a reference to the famous novel "Scarlett Letter".
This is a film that is very easy to love. Because of its relatable, sarcastic comedy and great performances, "Easy A" quickly became a classic of high school/teen comedies. Moreover, it has a vibrant script and an incredible music score.
Read More: Movies Like National Treasure
1. Mean Girls (2004)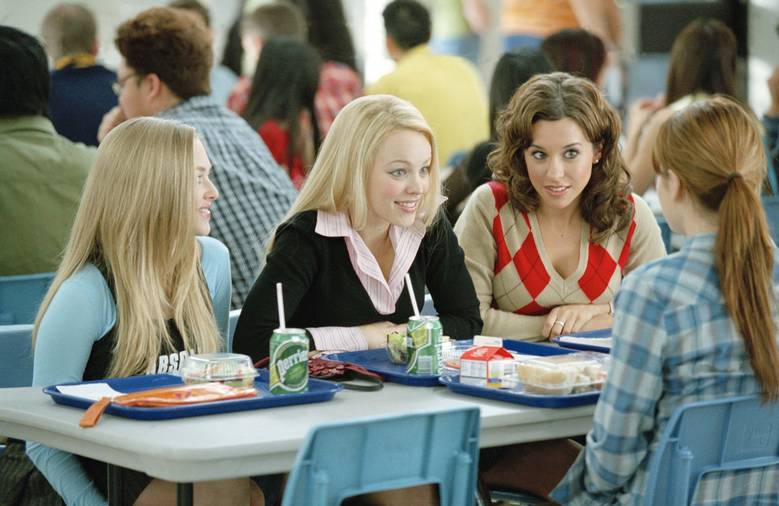 Lindsay Lohan is Cady Heron, a teenager that has been homeschooled her whole life. She moves from Africa to the USA and has to attend a public high school for the first time. The high school is ruled by "the Plastics", three rich girls that are not very smart but are incredibly mean. After some conflicts, Cady becomes involved with them but becomes conflicted: should she sabotage them or really become a part of their group?
The film is famous for its accurate portrait of an American high school and the complex relationships in this young age. The genuineness and comedy are the best part of this classic teenager dramedy that will remind you of "Clueless".
Read More: Movies Like Mean Girls