Teen sex comedies used to be quite a popular genre in Hollywood. And if there is one movie that happens to be the flag-bearer of that genre of films, it has to be 'American Pie'. 'American Pie' films are the biggest and most notorious series of high school comedies centered around themes of sex. Jason Biggs shines as the sympathetic Jim, a character that is iconic in American teen cinema today. If you like physical comedy, gross-out comedy and sexual comedy, 'American Pie' has it all. Four friends make a pact to lose their virginity before Prom night. What ensues is the outrageous examination of the crazy and innovative extremes desperately horny teens will go to in order to experience the thrill of sex in lieu of the real thing. The lighthearted tone that the filmmakers adopt encompasses the characters in the film with a cloak of affection and the audience finds themselves identifying with the antics of the characters rather than condemning them.
If you are into sex-filled, raunchy comedies, here's the list of movies similar to American Pie that you are our recommendations. You can watch some of these movies like American Pie on Netflix, Amazon Prime or Hulu.
18. The Late Bloomer (2016)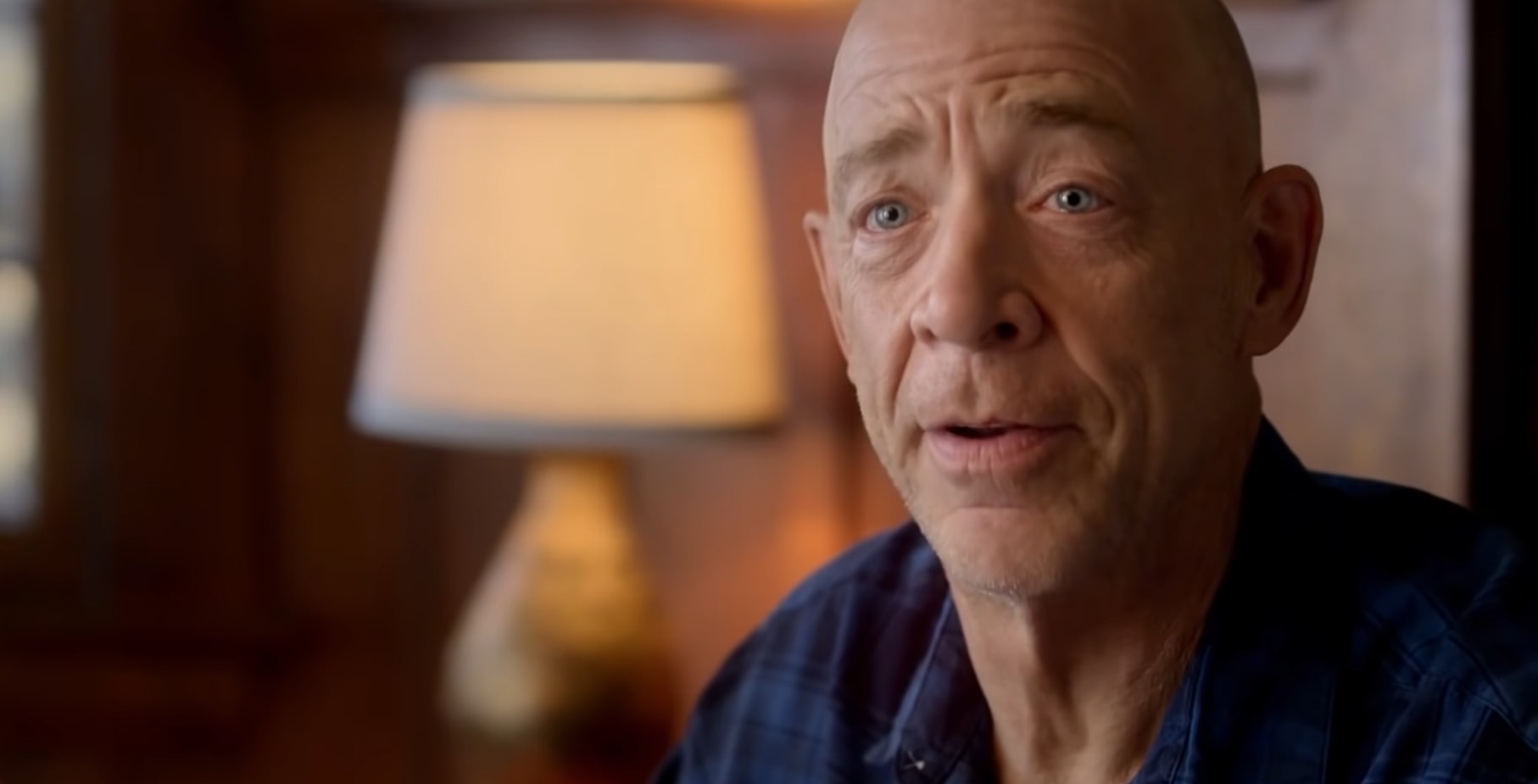 Dr. Pete Newmans (Johnny Simmons) is a successful sex therapist whose practice is devoted to helping people re-channel their sexual impulses. When his doctors discover a pituitary tumor that has delayed his onset of puberty for 15 years, Pete undergoes what would normally be years of puberty in a matter of weeks. It is a fun film as long as it lasts.
Read More: Movies Like Knocked U
17. Accepted (2006)
After being rejected by every school he applies to, a high school slacker opts to create his own institution of higher learning, the South Harmon Institute of Technology, on a rundown piece of property near his hometown. They even create a fake Web site, hire a friend's uncle to pose as the dean. Soon many other rejects try to gain admittance to the their university leading to a hilarious outcome.
Read More: Movies Like Love, Rosie
16. Sex Drive (2008)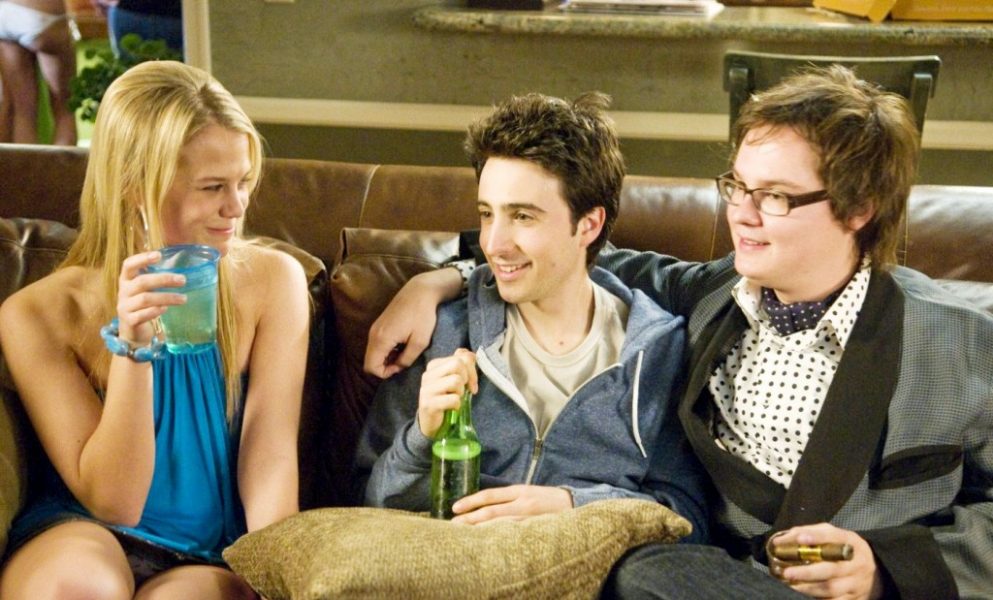 Ian, a high school senior, wants to lose his virginity. He meets a woman online who wants him to drive to Knoxville where she promises sex. He steals his homophobic, macho brother's GTO, and, with his two best friends, sets out to meet this woman. And as you would have guessed, they go crazy on the way. filled with hilarious misadventures and raunchy escapades, teaches all three more than they expected about life and love. Randy, raucous and unexpectedly romantic, 'Sex Drive' follows three friends on the road trip of a lifetime. A film that is every similar in the ethos of movies like 'American Pie'.
Read More: Movies Like Eternal Sunshine of the Spotless Mind
15. Scary Movie (2000)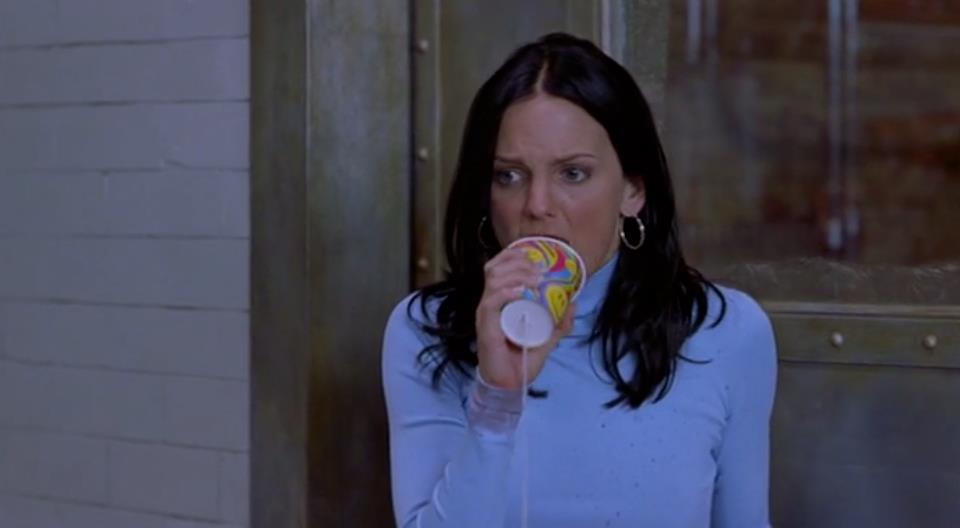 A parody series ripping-off many famous horror franchises including Scream, I know what you Did Last Summer and others, Scary Movie series is perhaps one of the best horror comedies made till date. In the first installment of the franchise, a group of dumb teenagers is being stalked by a scary yet nutty maniac who they killed a year ago. Starring Anna Farris and Regina Hall in the lead roles, this one is sure to leave you rolling on the floor, as it makes fun of the very best horror movies of Hollywood.
Read More: Movies Like Notting Hill
14. Wet Hot American Summer (2001)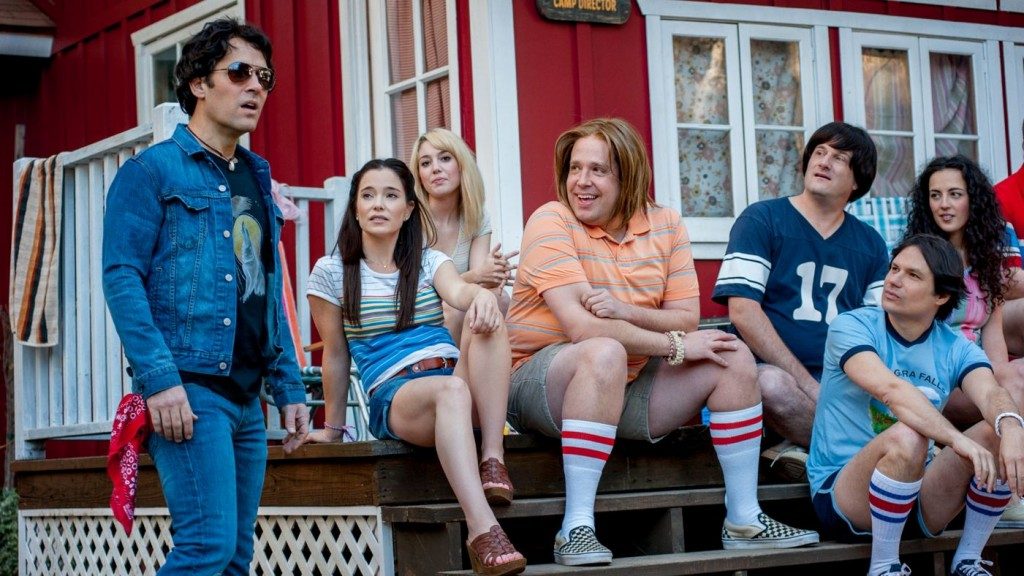 While this isn't particularly a 'High School' movie, it finds its place on this list due to the fact that it is a parody of many high school movies. This film, driven by its clever wordplay and witty dialogue has gone on to achieve a cult status over the years. It does a great job of recreating the implausible and predictable plots of high school camp movies from the '70s and '80s, while still staying incredibly funny and fresh. Paul Rudd, Elizabeth Banks and David Hyde Pierce are a treat to watch in this comedy classic.
Read More: Movies Like How to Train Your Dragon
13. Easy A (2010)
This rather unorthodox movie just so happens to be Emma Stone's first breakout hit film. A truly vibrant, funny script along with the talented cast of actors (Amanda Bynes included) conveys the humour and upholds the tone of the film. Stone's performance is indescribably funny. More of an 80s comedy homage with elements of a fun, hip and goofy modern comedy. The movie follows Emma Stone as Olive as she uses the stereotypical high school rumour mill and gossip train to manipulate her way up the school's social ladder.
Read More: Movies Like Need For Speed
12. Superbad (2007)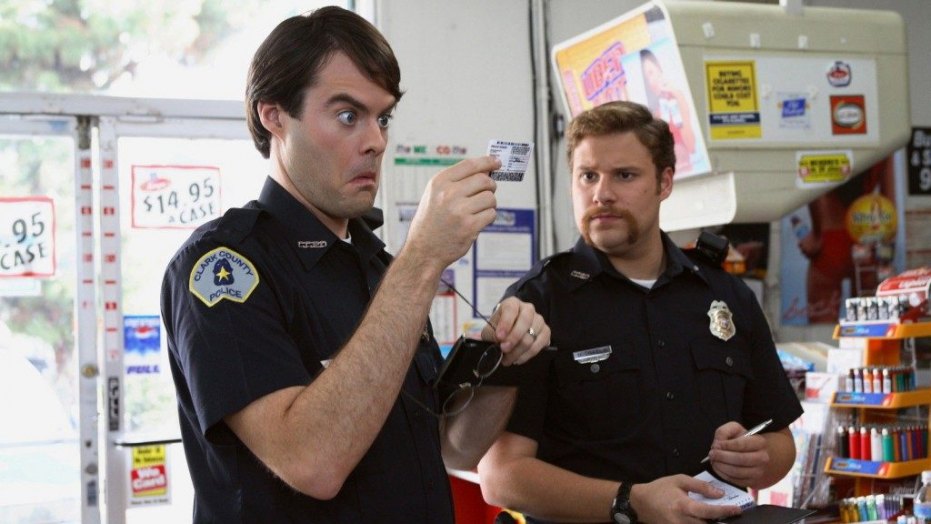 When two of the most comically awkward actors in the industry combine on-screen, you know you are in for an absolute treat. This movie starring Michael Cera and Jonah Hill has a pretty basic plot but cleverly combines sexually driven banter and gross out comedy with smartly timed and intelligent jokes, appealing to both groups of audiences. McLovin played by Christopher Mintz-Plasse (of Kick-Ass fame) is a cinematic nerdy icon. Some situations are a little ridiculous, but what's a good comedy without a little nonsense? The dialogue is superb and gives many great lines by the end of the movie. A vulgar comedy which is actually heartwarming and manages to send a message about friendship as well.
Read More: Movies Like Game Night
11. Revenge of the Nerds (1984)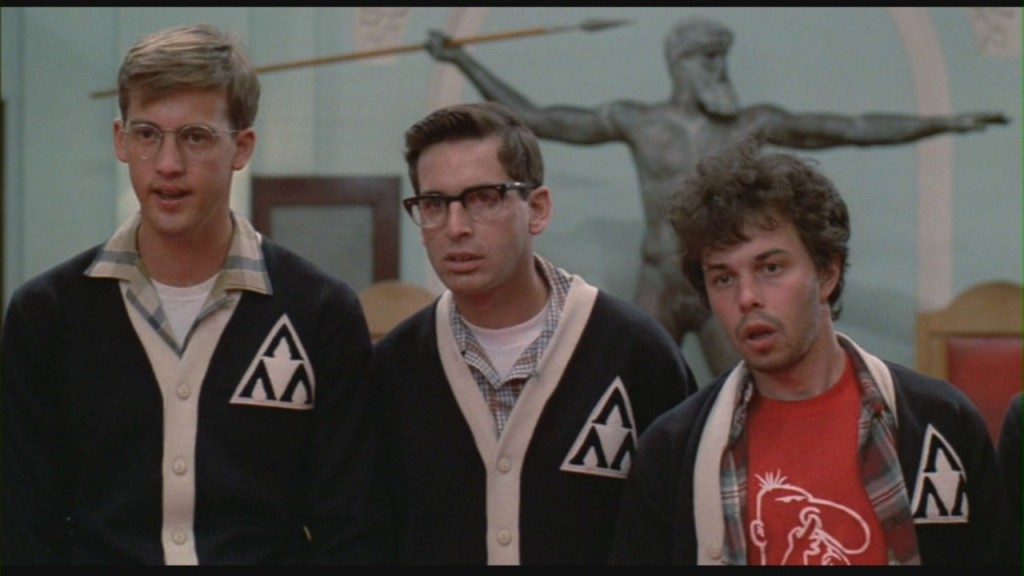 The film has a pleasant and enjoyable nature not common to the average college comedy, and this makes it a rather uniquely likable film overall. Wonderful set pieces, outrageous dialogue and on-target performances make the movie standout from other high school movies. Follows the struggles of two 'nerds' as they try to fit in with the college crowd. Most comedies from the '80s lose their charm over the years but this one has stood the test of time. An amazingly funny teen comedy at its raunchy best.
Read More: Movies Like Bridesmaids
10. Porky's (1981)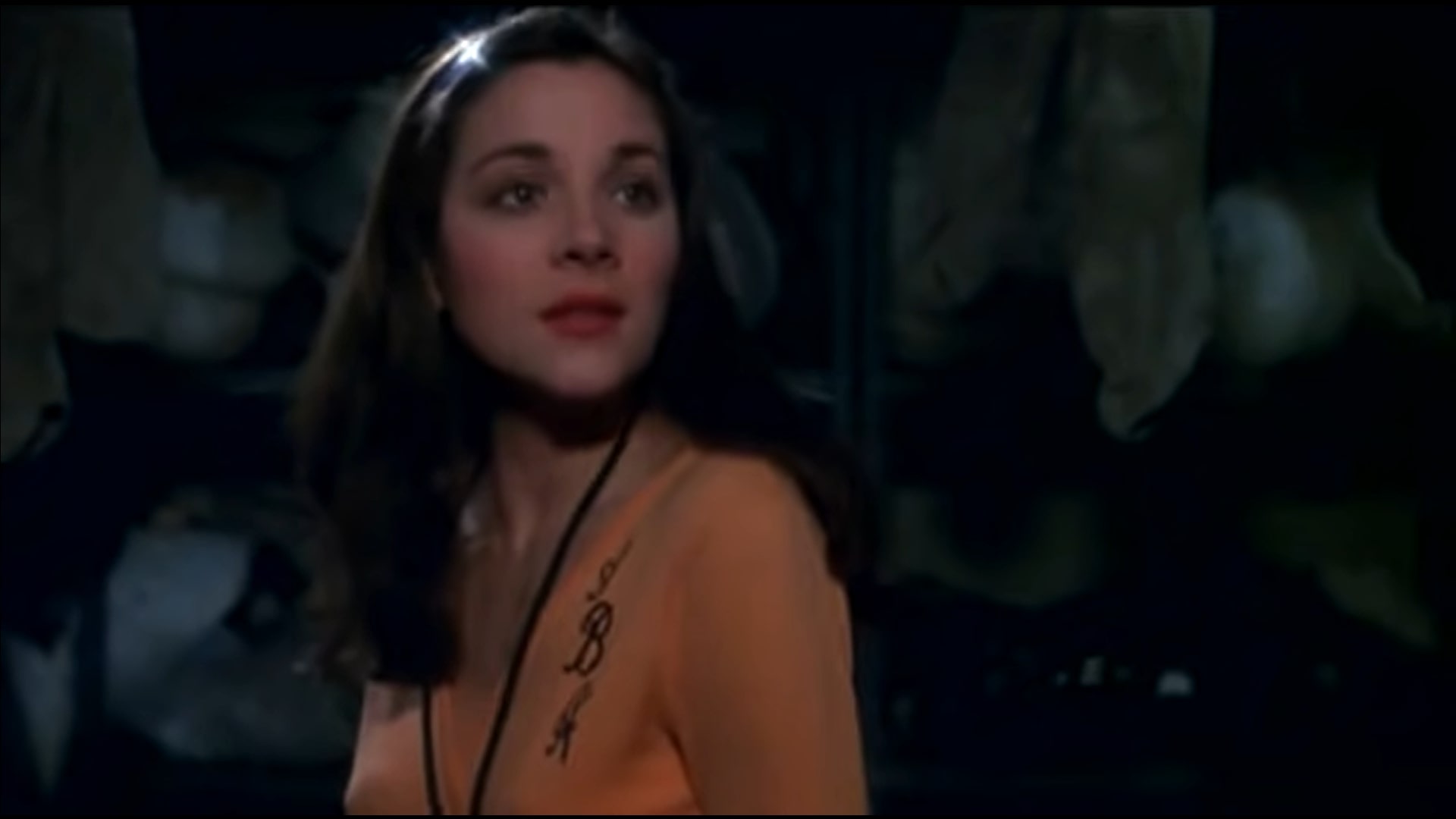 Another teen classic from the '80s. Definitely the film from which the 'American Pie' series found its inspiration, 'Porky's' was responsible for defining an era of 'teen sex' movies. Quite frankly, this film is more of a guilty pleasure for most people who were teens in the '80s, transporting them back to a mythical time in America when it was great to be a teenager. The plot doesn't make much sense and the characters don't behave rationally. It's everyone's favourite guiltiest pleasure! If you want to see one of the films which started it all, much like Citizen Kane (please excuse the insane comparison) please do watch 'Porky's'.
Read More: Movies Like Crazy Rich Asians
9. The Girl Next Door (2004)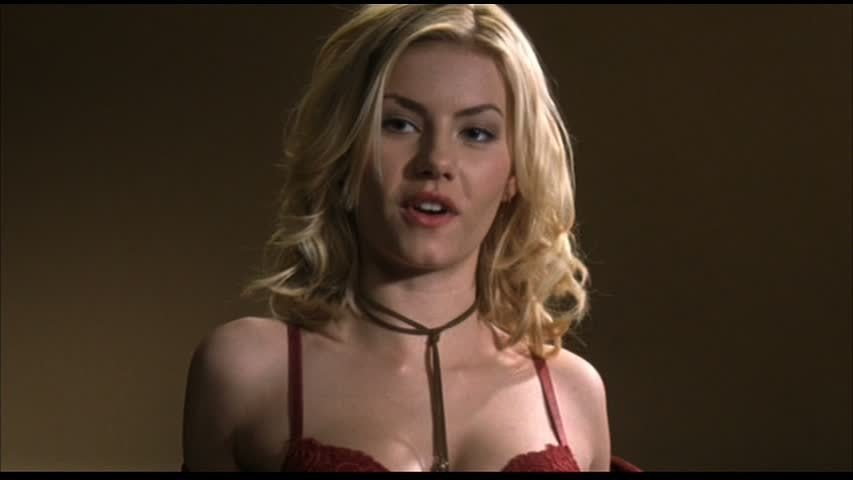 A film that was slammed by critics when it released but has since then gained sort of cult following. The reason it works — especially among guys — is because the plot of the film is every living man's dream while growing up. Yes, the film is pure escapist pleasure. A charming, smart subversive teen comedy that stays true to what it is and never for once, deviates from its intended path. When a porn star moves in next to an average high school student, he is thrown into a life most guys of his age only dream of. You'll go into this expecting a raunchy, borderline softcore porn movie but what you get instead is a refreshing, adorable and sweet love story with great performances from Emilie Hirsch (Yes, from 'Into the Wild') and Elisha Cuthbert. Keep a close eye on the facial expressions on the actors while watching this film, the subtleties in their expressions are remarkable. The intended age group or target audience for this film is from 13-30. A sweet delight of a story that has you chuckling in amusement rather than rolling on the floor guffawing.
Read More: Movies Like The Girl Next Door
8. Road Trip (2000)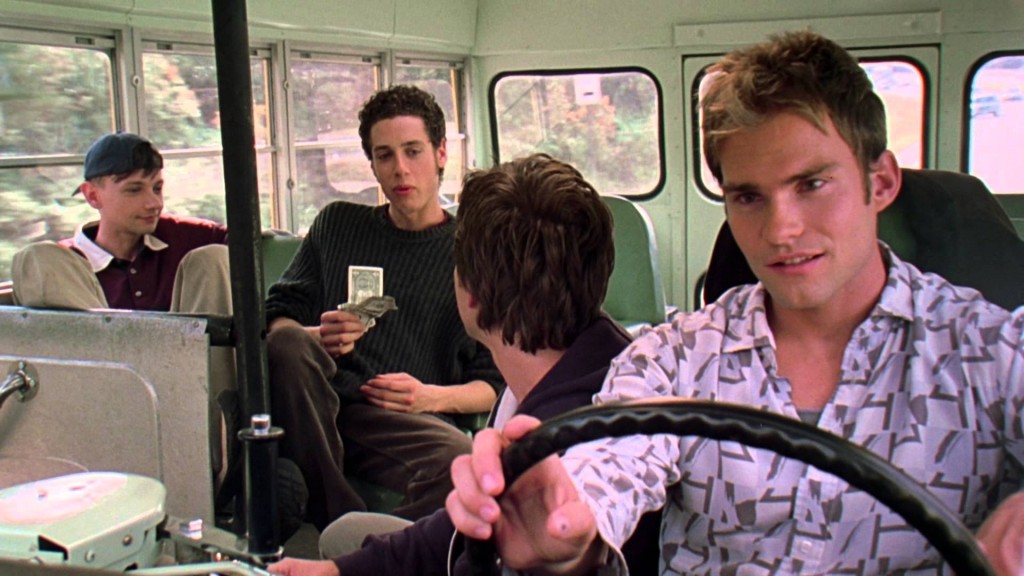 From its stereotypical title, 'Road Trip' follows the traditional teen exploitation comedy format, though with greater wit and intelligence than should be expected from the genre. It pokes fun at all the stereotypes and experiences familiar to anyone who has gone to college. As the premise of the film suggests, this movie is one hell of a fun-filled ride. Too bad, the critics dismissed the film. The movie is crass and juvenile but manages to be irresistibly funny at the same time. A dopey, contrived and predictable film that manages to be refreshingly enjoyable at the same time. It is one of the better guilty pleasures. Todd Phillips, the director, would later go on to make even bigger successful films like 'Hangover'.
Read More: Movies Like I am Legend
7. Ted (2012)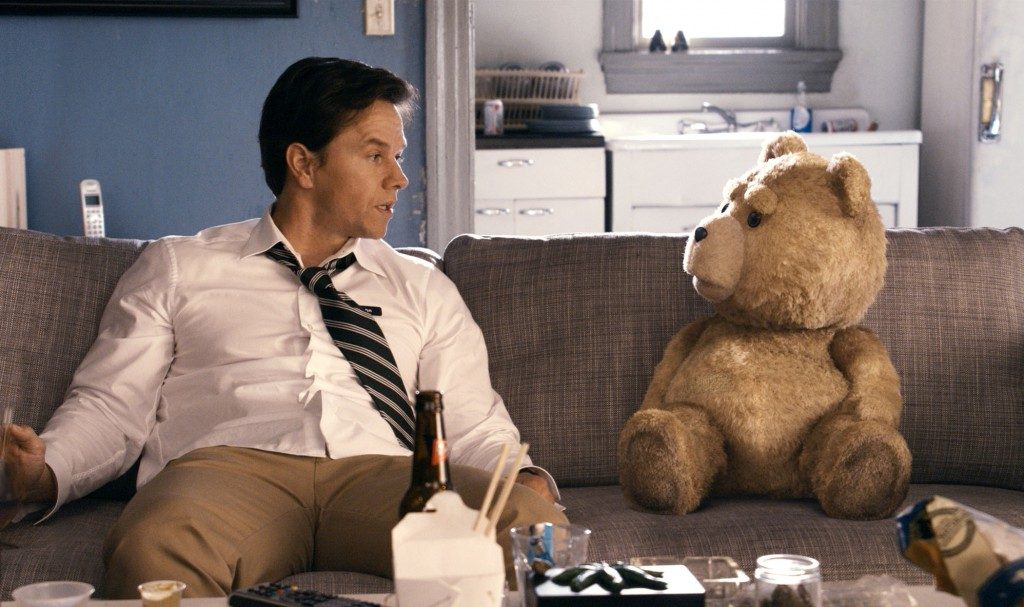 This Mark Wahlberg starrer tells the story of John Bennett whose childhood wish of seeing his beloved teddy bear come to life becomes true but things get increasingly complex as, in his adulthood, he is left to choose between his girlfriend and his friendship with Ted. Ted is a stoned freak and his eccentricities drive John's girlfriend crazy and she desperately wants him to leave ted. Directed and voiced by Seth MacFarlane, the film is an absolute fun ride with some ludicrously hilarious moments that get you rolling on the floor laughing!
Read More: Movies Like Obsessed
6. Euro Trip (2004)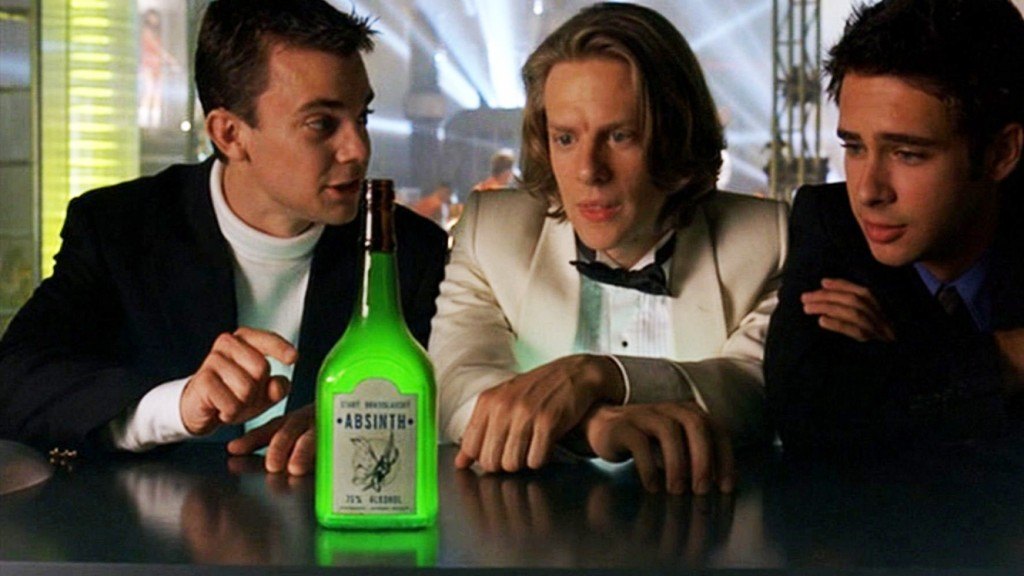 What would happen if Americans were to make a film on Europe? Hilarity ensues in this cross country caper which follows the adventures of Scott as he travels to Europe after high school to meet up with a girl who he believes to be the 'love of his life'. A hysterically funny flick which will have you rolling down the aisles with some excellent, absurd comedy. Surprisingly, the acting, which is done mainly by unknown actors and actresses is brilliant. While the story itself cannot be considered particularly original, 'Eurotrip' uses almost every single cliche or stereotype regarding Europe and exaggerates it in enormously in an unbelievably funny way. Again, a film that critics absolutely hated, but young audiences loved. It has sex; it has guy jokes; and it has some real crazy moments of fun — all you need to make a good sex comedy. The bonus is the exotic locales of Europe where the film has been shot.
Read More: Best Movies Like 'Clueless'
5. Harold and Kumar Go to White Castle (2004)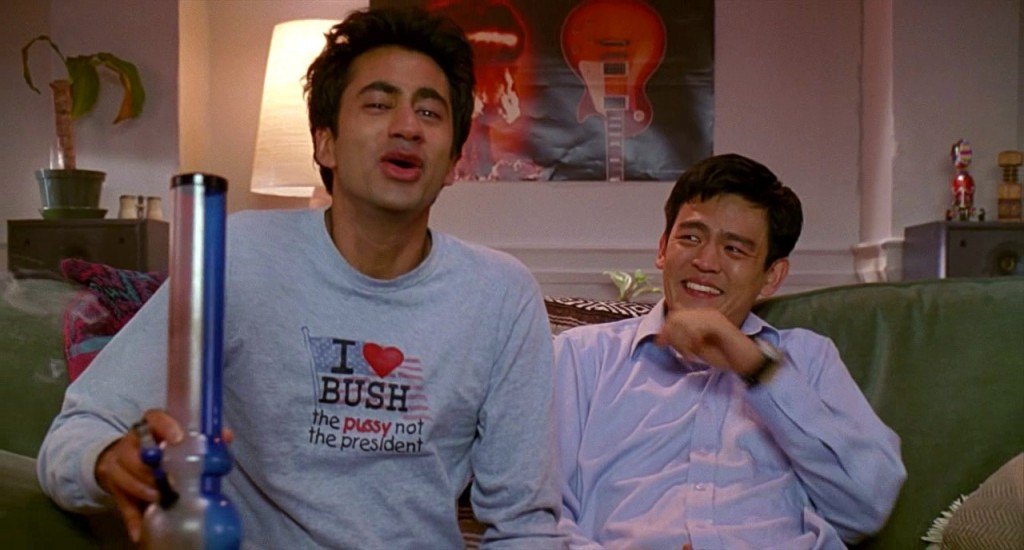 Essentially a stoner film, it chronicles the lives of two inane potheads with an introverted lifestyle who resolve to satisfy their craving for classic American food by visiting White Castle and eat their delicious burgers. What follows is a series of some comical adventures that these two get into and then come to realise that some of the simplest things in life cannot be attained easily. This movie should particularly appeal to all the Asian/Indian immigrants as the film does well to address the racial, stereotypical jokes that they might face while living in America. This movie has its moments of hilarity like a raunchy surprise gone really disgusting, their interactions with a racist cop, and how they deal with some white bullies. And who can forget Neil Patrick Harris' cameo where he plays a drug-addicted, hornier version of himself?
A artless beginning that has a foot here and a foot there, Harold and Kumar is an overwhelming affair. From ecstatically driven sex to hallucinated marijuana scenes, the balance in this grotesque resignation of a movie appeals to crowds of all kind. Staring Kal Penn and John Cho (American Pie), H&K brings in a flavor of insensibility of 2 Asians struggling their way to keep out of prison. Watch to enjoy a perpetual state of puerility.
Read More: Movies Like Endless Love
4. Risky Business (1983)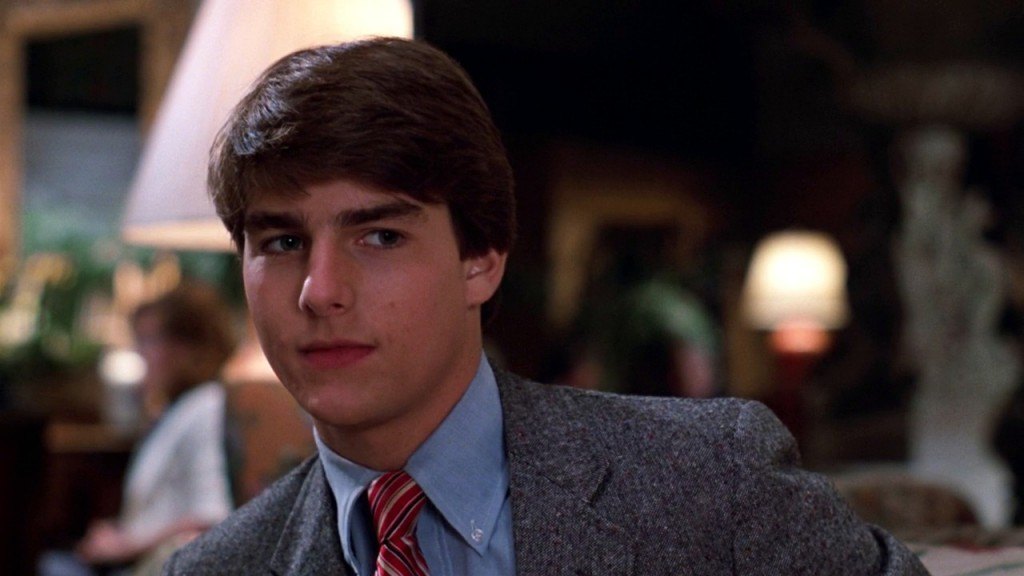 'Risky Business' made a bonafide movie star out of Tom Cruise. This film started a theme which was largely adopted by many high school movies in the coming years, which followed events escalating quickly after a teen is left alone at home. Can be described as a brilliant coming of age film, a movie about life's choices, about living a little, taking chances, with a very positive message for people willing to risk living 'outside the box'. One of the underrated high school movies. Crisp dialogues, typical teenage-sex comedy and a sinuous flow of situations, Risky Business is Tom Cruise's stylishly sexy satire. The movie is an abundance of style as Cruise, being an affluent sex-starved teenager makes his dreams cum-true, once his parents leave for vacation. It becomes nasty as the portentous camera directing and the voracious soundtrack ups the human ante and bursts our primordial needs to the fore. A transformation of character is guaranteed.
Read More: Movies Like The Kissing Booth
3. There's Something About Mary (1997)
Following their success from 'Dumb and Dumber', the Farrelly brothers made a film that's blend of fun, love and confusion. The film got critical and commercial acclaim, winning itself several awards and nominations. In 'There's Something About Mary', we start with a failed prom date between Ted (Ben Stiller) and Mary (Cameron Diaz) and end with how Ted has to weave through the web of lies made by Tucker (Lee Evans) and Pat (Matt Dillon), who Ted had hired earlier to pursue Mary and who, in turn, had fallen for her. The film compels you to laugh and keeps you enthused about what would happen next, thus making itself worth a watch.
Read More: Movies Like Room
2. The 40 Year Old Virgin (2005)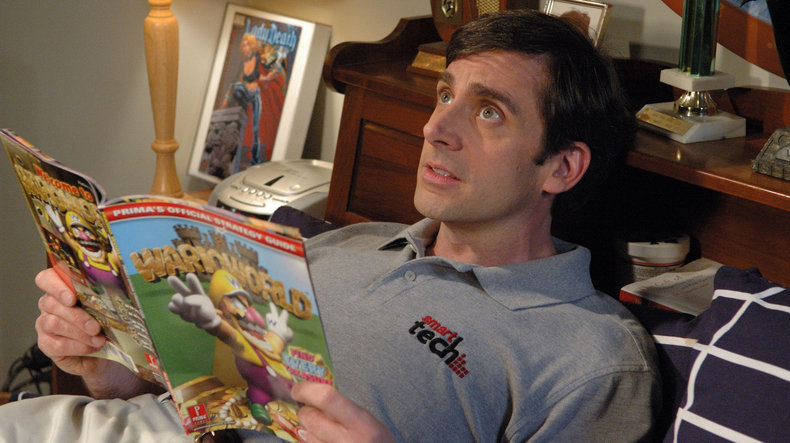 'The 40-Year-Old Virgin' is one of the few sex comedy films in Hollywood, which does not go wrong. Thanks to the lovable cast, unique storyline, catchy one-liners and director Judd Apatow, who previously wrote 'Anchorman'. The film tells about Andy Stitzer (Steve Carell), how he remains a virgin till 40 years of age and is criticized by his friends and how he finds his perfect partner in Trish (Catherine Keener) and are, at last, married. The film features a simple yet beautiful chemistry between Andy and Trish, which makes it more memorable a watch.
Sex has been so widely desacralized that believing a 40-year old virgin is hard for the conscience. Andy, our virgin protagonist, is a geek, know-it all who works for an electronics store. The braggadocio about sex, the cliched sex-to-love theme makes the movie predictably sly. The movie follows its scene with a symphony of love, which in regard is quite the opposite of how the movie projected initially.
Read More: Movies Like Forever My Girl
1. Fast Times at Ridgemont High (1982)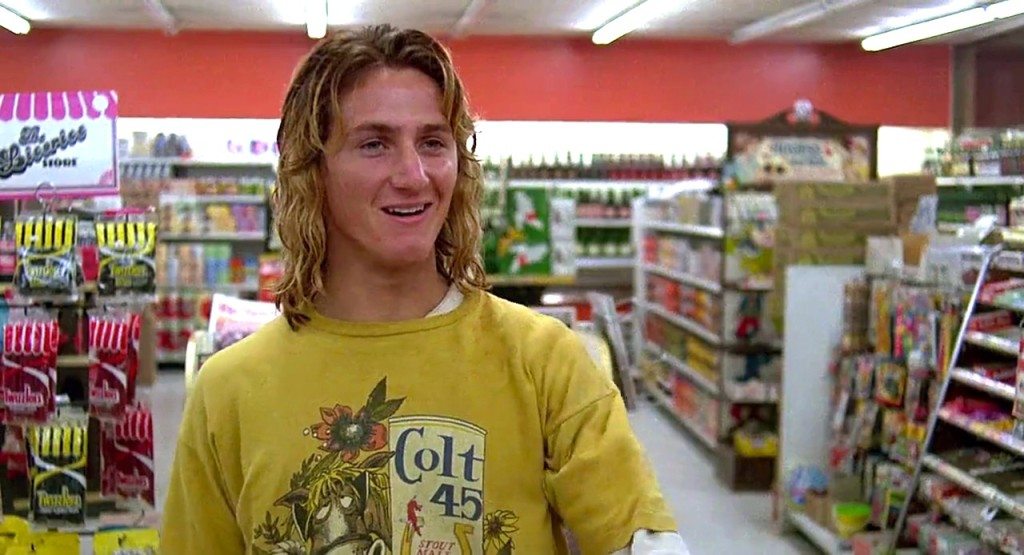 Welcome to the hottest scene of 1982. From Phoebe Cates's hot bikini shot to Sean Penn's iconic surfing, Ridgemont High is all about high-school drama, but from a much appealing teenage quantity. A fast-paced film with its share of laughs, Fast Times also takes time to sensitively handle many of the tough issues teens face. There are many scenes that will just have you doubled over with laughter–the carrot scene, as well as the interaction between rebel Sean Penn and angry Mr. Hand, are just fantastic. Sean Penn gives a bravura performance and the film has ample nostalgic charm and humor to entertain. Penn's character is the soul of the film and his performance is well in tone with the overall film; fun-loving, charming and endearingly hilarious. Cameron Crowe's emotionally charged script makes for a thoroughly satisfying experience and the characters are sure to stay with you for a long, long time.
Ask anyone who was a teenager in the '80s about one movie scene they remember and chances are that they'll tell you it's the iconic Phoebe Cates' pool scene from 'Fast Times at Ridgemont High'. A movie about a group of high school students looking for love, status or a good buzz. It also takes time to sensitively handle many of the tough issues teens face. A teen comedy featuring Sean Penn, Nicolas Cage, Forest Whitaker and Jennifer Jason Leigh? These current Hollywood A-listers are in some of their funniest roles in their career and they excel, quite splendidly.
Read More: Best Movies Like 'Inception'