Unless you had a terribly bad childhood or teen years, it's difficult to imagine that anything ahead of us is going to be as exciting as the years left behind in school. Money, responsibilities, and ambition probably come at the cost of living life in the moment — we lose the ability to not worry about what lies ahead or what we left behind as we become adults.
The teen or young adult genre of films mostly deal with the theme of coming of age (and/or are satirical comedies). The films that we are going to list down today are a beautiful reminder of all those bygone years of adolescence when the tiniest of moments were lived to the fullest and were not judged for their consequences; and when you looked at life with a prism of optimism and hope. With all of that said, here is the list of top teenage movies ever made.
20. Flipped (2010)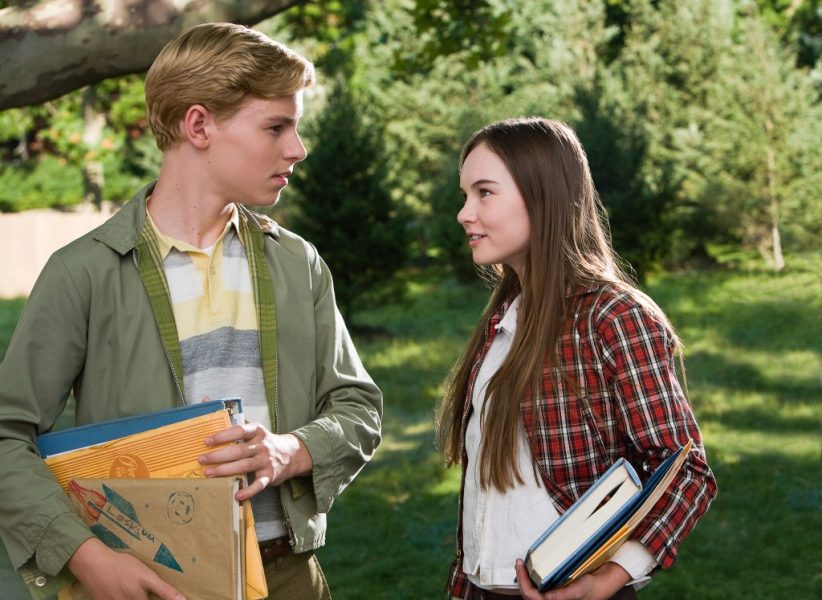 Set in the '50s and the '60s, 'Flipped' is the story of a war of emotions between two adolescents – Bryce and Juli. While Juli has always had an attraction for Bryce since they were in second grade, and always wanted to kiss him, Bryce found Juli's ways kind of unusual, like sitting on her beloved sycamore tree and collecting eggs from chickens. As they grew, Bryce found curiosity in her interests despite not noticing Juli's attraction in him, which is when Juli realizes that her infatuation towards Bryce may have been one-sided and more of an exaggeration. It is when they become "Flipped" and their emotional thought-process reverses. A one-of-a-kind story with emotions running deeper with every frame.
19. The Edge of Seventeen (2016)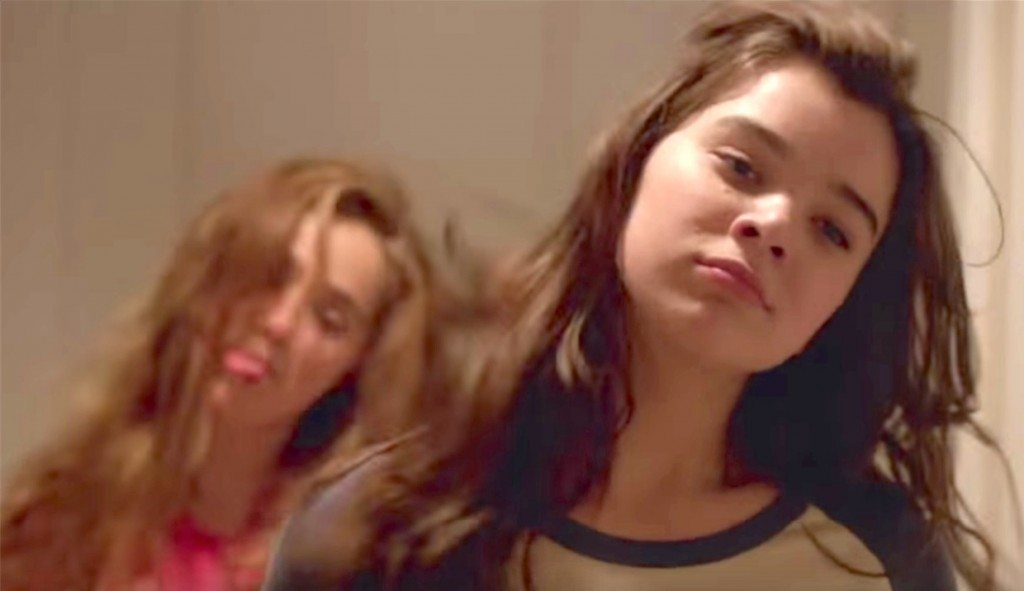 In a genre that's often ridden with clichés, 'The Edge of Seventeen' is full of fresh characters that are treated as human beings and not as props of entertainment. What makes the film great though is Hailee Steinfeld's brilliantly nuanced performance. It joins the ranks of the finest teenage dramas of this century along with films like 'The Perks of Being Wall Flower' and 'The Spectacular Now'.
18. Stand By Me (1986)
Though it narrates the lives of slightly younger kids than the ones we are mostly dealing with in this list, this coming-of-age drama recounts the same importance of friendship in the moments of youth where parents do not always comprehend the issues and anxieties their kids are confronting. Based on a Stephen King novel and to the sound of Ben E. King's famous song, we are told the adventure of four 12-year-old boys who go on a hike, trying to find the body of a local missing boy. As they set out on an intensely profound journey, the kids grow internally and bond through the experience; and look forward to the biggest challenge – Life.
17. Can't Buy Me Love (1987)
A love story where seemingly money outweighs feelings, 'Can't Buy Me Love' is the story of a senior year geek, Ronald Miller and his ambition to be famous. He finds Cindy, the head of Cheerleaders, attractive and after finding out that she's in a pile of debt, he offers her $1000 in exchange for her services as his temporary girlfriend for a month. Turns out that by the end of the movie, though his offer was only to garner popularity, she'd actually fallen for him.
16. The Parent Trap (1961)
Academy Award Nominee 'The Parent Trap' has to be one of the best teenage high-school fiction dramas out there. It is a heartwarming story of two identical twins, Susan and Sharon, who were separated after their birth as their parents divorced each other, thus getting the custody of one child each. Years later, Susan and Sharon meet at a summer camp, unbeknownst to the fact that they are twins until they realize and they plan to reunite their parents by interchanging their places. Thus, Susan becomes Sharon and reunites with their father, while Susan reunites with their mother. Soon, Mitch's (their father) plan of remarrying is revealed and Susan and Sharon must conspire with their mother to obstruct their father's marriage plan. 'The Parent Trap' is way ahead of its time, in my opinion.
15. Easy A (2010)
Perhaps one of the best Emma Stone movies before 'La La Land' happened, 'Easy A' is the story of Olive Penderghast, a 17-year-old virgin, who is pretty much anonymous in her high school. She lies to one of her friends, Rhiannon, that she had lost her virginity on the previous weekend and the conversation is overheard and spread like a wildfire in the school. One of her gay friends asks for her help to pretend to sleep with him so that he's considered as a stud, and Olive obliges. Soon, all the boys, in order to gain popularity, offer incentives to Olive to lie about sleeping with them. On a pile of lies rests the bitter truth that Olive was still a virgin. A coming-of-age movie with ample humor and terrific performances, 'Easy A' is easily the best high-school drama that deserves a lot of 'A++'. Don't you think?
14. 10 Things I Hate About You (1999)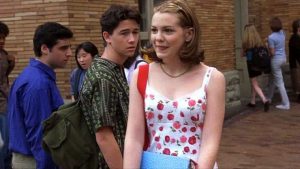 The characters of this amazingly entertaining and sweet romantic comedy surely remind us of the 5 heroes in detention, due to their stereotype-based characterisation, that nevertheless is also surpassed by their inner similarities and attitudinal development. From the sweet and naive new student, the popular beauty queen and the narcissistic senior to the rebellious bad boy, the geek and the antisocial unpleasant sister, it probably covers all types of high-school individuals and cliques. In a story that interconnects each character's story, we once more face adolescence's gossip influences and miscommunications. However, under each first-impressions, there's a human being with feelings and confused mismatches; aspects that are part of growing up and a topic that this lighthearted film greatly observes in a fun and amusing way.
13. American Pie (1999)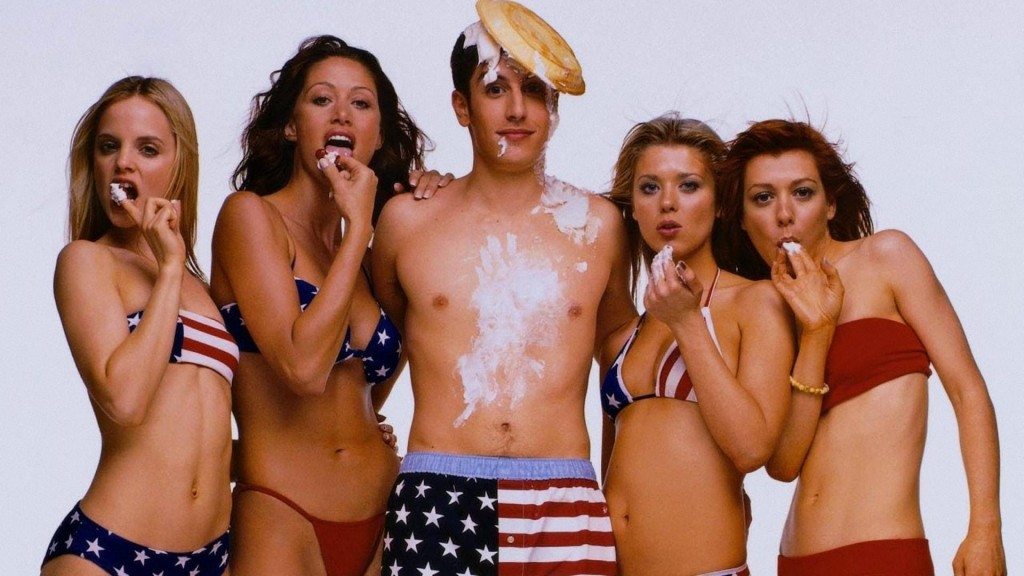 Yes, it is a raunchy sex comedy. But there is no denying that this film about a group of four teenage boys trying to lose their virginity is hilariously and embarrassingly believable. A teen movie that is an absolute must see before you enter your twenties. By the way, 'American Pie' is a good flick for teenage girls too. With a perspective of the other side of the spectrum, the film explores the themes of sexuality, teenage anticipation and awkwardness with comical maturity and gives an interesting perspective to young adults on the funny secrets of men's inner desires, however gross and comical they may be.
12. Mean Girls (2004)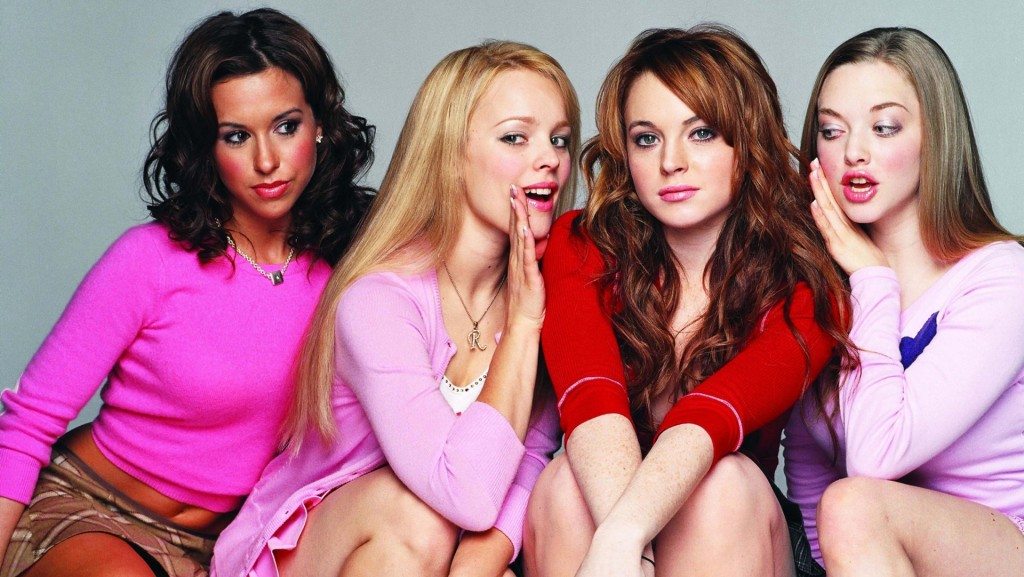 A comedy at its outset, 'Mean Girls' follows the petty high-school politics with students divided into sects, hurling insults, rumors, and expletives at one another. Sixteen-year-old Cady, who's been homeschooled so far by her parents, joins a public school and finds out about the queen bee of a group called "Plastics" named Regina, the original "mean girl". While Cady's newfound friends, Janis and Damian, already have plans to dismantle Regina's "reign", Cady thinks beyond and vows for superiority, while losing all her friends, well-wishers, and admirers in the process. Towards the end, as a spineless Regina (literally!) joins another team to deal with her emotional state after the "Plastics" have been disbanded, new rivalries arise and Cady finds herself amongst thriving animosities yet again. Written by Tina Fey, 'Mean Girls', as one would expect, is smart, clever and funny. And yes, just because there is "girls" in the title of the film doesn't mean boys can't enjoy the film. They will love it too!
11. Grease (1978)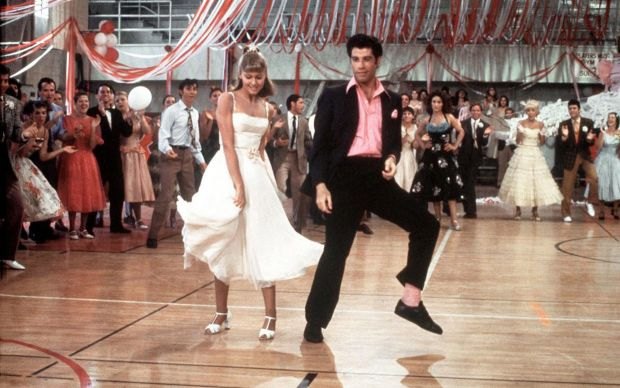 This musical classic that lives on through generations and generations, for its energy and uplifting entertainment and the iconic faces of John Travolta and Olivia Newton-John, brings us back to the heart of the two-sided teenage-hood. With well-defined and intriguing characters, we have the innocence and naivety of the sweet and beautiful Sandy, while on the other side it's the bad boy and rebellious attitude of the greaser Danny that takes the lead. Through breakups, makeups and all the high-school drama and thrill, we have a story that cornily brings the teenagers to dance and sing out their emotions and impressions, which although sentimental and cliché, are relatable and real. It's a little on the cheesier side, but 'Grease' more than makes it up with its solid music and dance performances. It's one film that will leave you feeling energized and wanting to go back to high-school.
10. Ferris Bueller's Day Off (1986)
Ferris Bueller is a cheerful and positive teenager experimenting life and enjoying every second of it. Just like that, he decides at his wake to fake illness in order to skip school and go on an adventure. Ingenious as he is, he manages to take his friend Cameron and girlfriend Sloane on a sightseeing tour through the city of Chicago, driving in Cameron's father's red Ferrari and joining a joyful crowd in a parade. Exploring the different teenager mindsets that shape each character in their own way, this film pretty much works as a motivation and a burst of positivity to all the downfalls, struggles and vulnerabilities present in growing up. Together with its undeniable sense of comedy and entertainment, the film speaks to the viewers and gloriously tells them to open their eyes and embrace life's beauties. Let's not just go by the premise because the film is delightfully funny and entertaining.
9. The Spectacular Now (2013)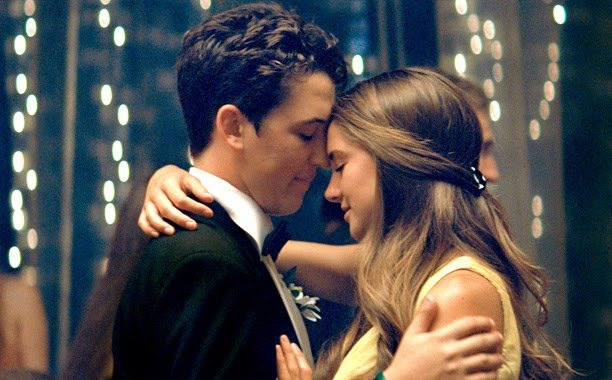 This gem of a movie has largely gone unnoticed by the audiences worldwide but has been subject to some fabulous critical response. An extremely realistic view of "high school stud meets and falls in love with high school nerd" is rather enchanting. Miles Teller and Shailene Woodley are perfect and effortlessly bring their characters to life. Without any unnecessary shots and takes, 'The Spectacular Now' is a brutally honest portrayal of High School, rarely seen in Hollywood, with a rarer sort of depth. There's nothing new in the story of an innocent, good girl falling for an effortless charmer, but it's the treatment of the story that matters. 'The Spectacular Now', with a delightfully tender love story at its center, showcases us the dichotomy of growing up: we long to grow up when are teens, but when we actually become adults, we long to be kids again. One of the best teen movies of recent years.
8. Juno (2007)
With awkward characters and witty humour, 'Juno' manages to surprise every time it's actually dealing with a topic as serious as teenage pregnancy. However, with smart direction by Jason Reitman and a cohesive Academy Award-winning screenplay written by Diablo Cody, the film turns into a solid piece of cinema that is both entertaining and thought-provoking. It navigates through the issues of growing up, dealing with parents and making life-changing decisions while unexpected moments come up. Cleverly written and intelligently directed, the film is a benchmark for any filmmaker venturing out to make a teen-based film.
7. Say Anything (1989)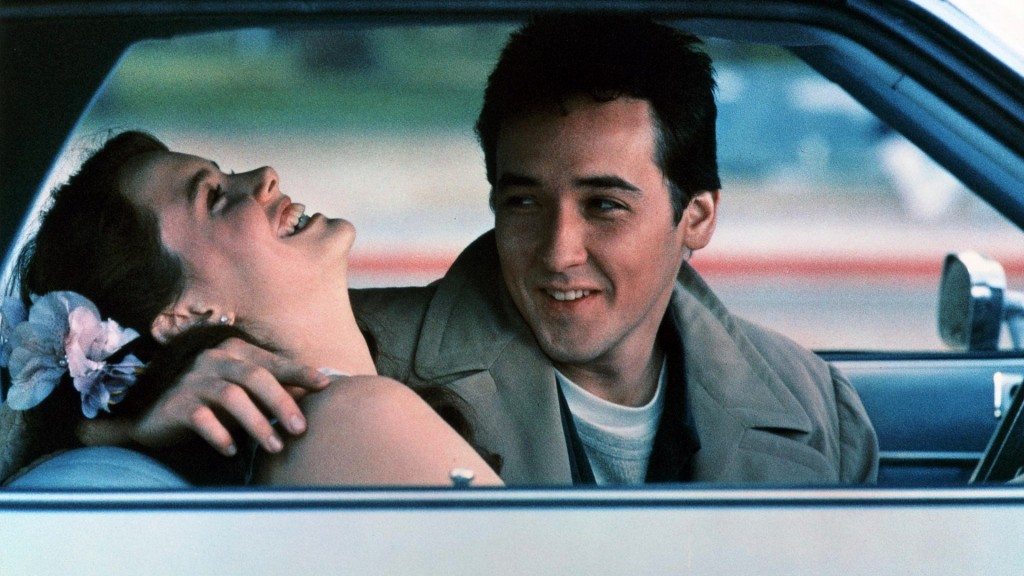 The directorial debut of Cameron Crowe follows the story of an average student, Lloyd Dobler and a beautiful valedictorian, Diane Court, who falls in love the summer before she goes off to college. Rated as one of the best high school movies, 'Say Anything' boasts of the glimmering performances by leads John Cusack and Ione Skye, who transcended their inner "high school bubbliness" into radiating maturity. The movie's strongest foundation is the writing. Crowe perfectly understands the most inherent and distinctive conscience of Gen X, and brilliantly transforms it onto the big screen. Funny and touching in equal measure, it is a film that holds an iconic status among many who grew up in 1980s.
6. American Graffiti (1973)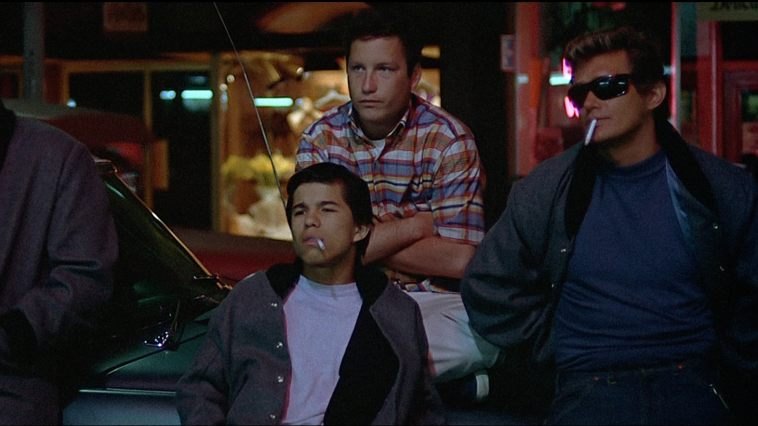 The beauty of this film is that we knew people like the characters in the movie; we were the people in this movie and finding out their fates before the closing credits is bittersweet and bring a genuine sadness to the film: a loss of innocence. It is beautifully acted by its young cast, superbly written and directed, and told with the truth that was alarming. And that score, the rock and roll of the time, Buddy Holly, Beach Boys…sweeps you back at once to a kinder, gentler world. Anyone who grew up in a small town with the main street would be swept back to a time when the kids cruised with windows down and music blaring, filling the streets with rock and roll. One of the most influential of all teen films, 'American Graffiti' is a funny, nostalgic, and bittersweet look at a group of recent high school grads' last days of innocence.
5. The Breakfast Club (1985)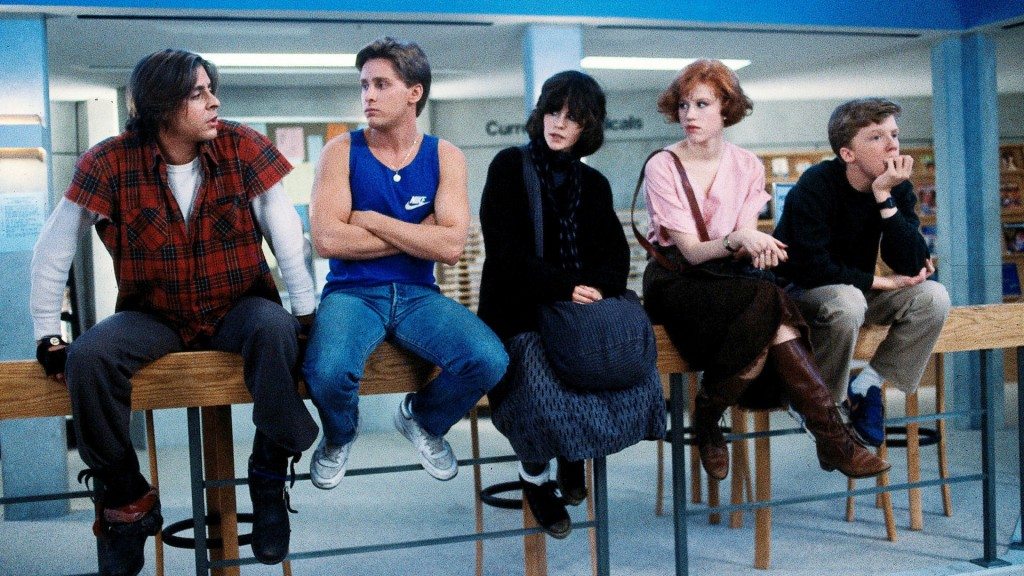 'The Breakfast Club' is arguably the most famous among all of John Hughes' works and one that solidified his reputation as a pioneer of the teen movie genre. The film focuses on 5 students, or the "Brat Pack" as they later came to be called, who came from different social groups, or cliques, during a day of detention with their assistant principal (Paul Gleason). Their wonderful camaraderie and the ensuing events as they spend their detention emphasize the pointlessness of stereotypes, and how a person can actually be more complex and different than how they may seem on the outside. It is warm, funny and offers rare insights into how teenagers from different backgrounds think.
4. Heathers (1988)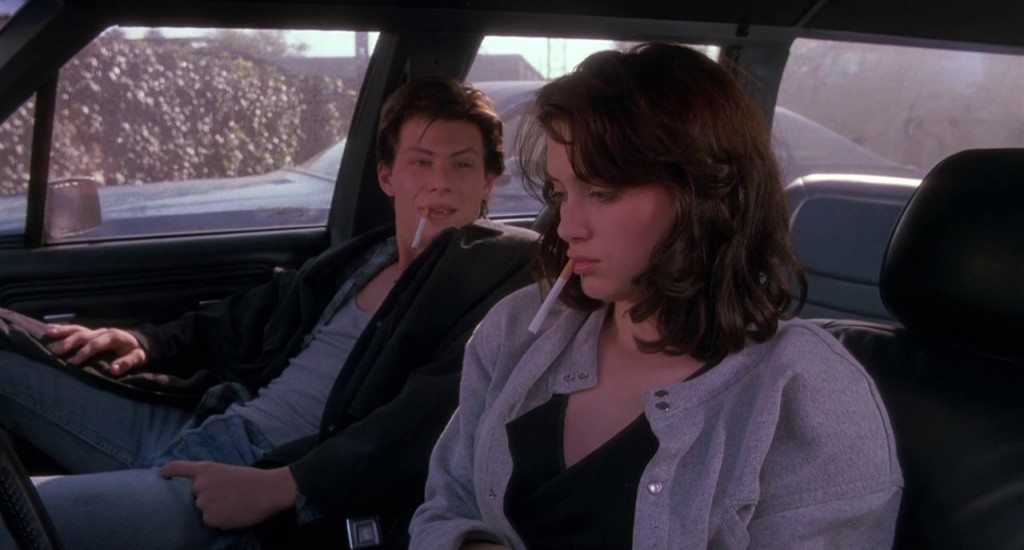 A startlingly funny take on teen suicide, 'Heathers' created ripples among the teen rebels of its generation and is hailed as one of the greatest teenage comedies ever made. The film explores the angst of a teenage girl, Veronica, who in order to get out of the snobby clique that is destroying her good-girl reputation teams up with a sociopath in order to kill the "cool" kids. The film hovers around the themes of teen suicide and brutally mocks it with a delectably dark taste of humor. 'Heathers' broke the stereotypes associated with teen movies and gave voice to a generation of rebels, triggering an immense cult following over the years.
3. Dead Poets Society (1989)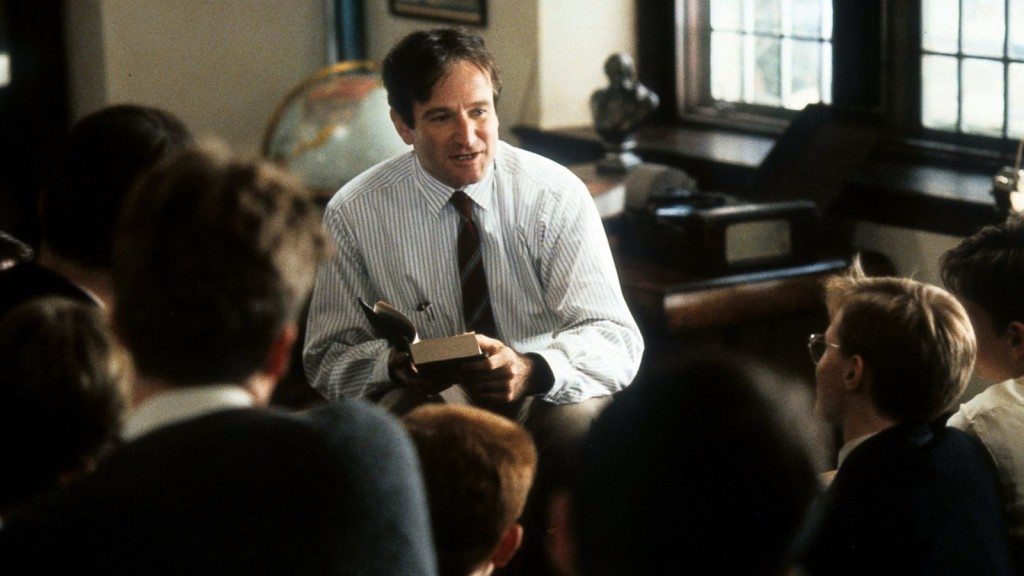 Directed by Peter Weir, this 1989 flick revolves around John Keating, essayed by the adorable Robin Williams, an English teacher who encourages and inspires his pupils to comprehend poetry with the perspective of authentic knowledge and feelings and connects with heart-to-heart compassion. Winning the BAFTA Award for Best Film, the César Award, and David di Donatello Award for Best Foreign Film, the film has originality and more importantly, love and compassion to the core. Perhaps the most important contribution to the film is of writer Tom Schulman, who carved a beautiful tale based on his experiences at the Montgomery Bell Academy in Nashville. Williams' character was based on a highly respected and unconventional teacher, named Samuel Pickering. 'Dead Poets Society' is the perfect combination of precise direction, splendid acting, and crisp screenplay.
2. The Perks of Being a WallFlower (2012)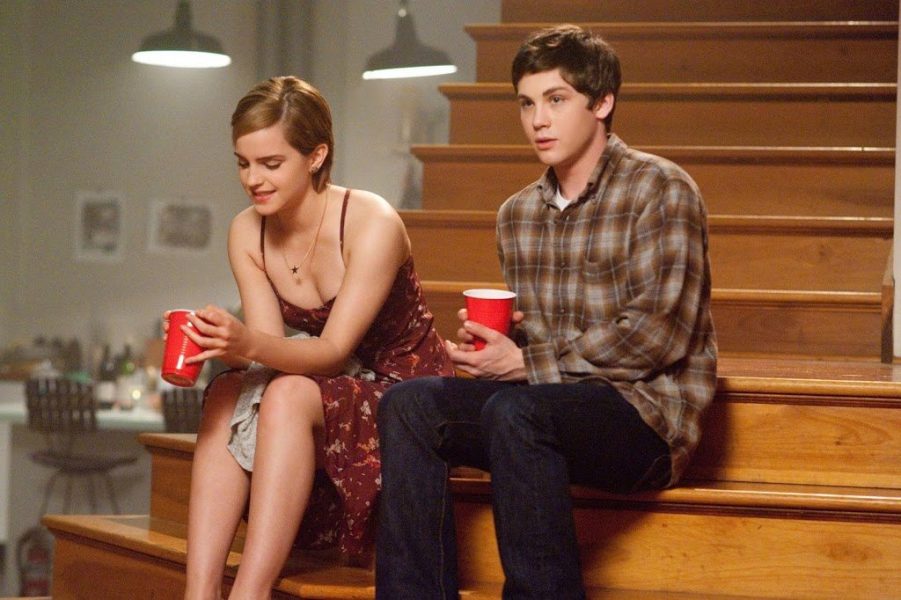 Going through high school isn't always easy, especially when you're a newcomer and must find your way in, in a classroom full of unknown smiling faces who could be welcoming you as much as judging you. Young Charlie has just come out of a mental health institution because of depression and is set to begin his freshman year. Shy, introverted and shrunken in the busy and eventful stream of high school, he struggles to find friends at first, until he meets seniors Sam and Patrick who open the doors for him into a fun, liberating lifestyle in order to have a taste of what life can really be. With its fantastic cast of Emma Watson, Logan Lerman, and Ezra Miller, it's a great interpretation of teenage struggles and how growing together with good friends makes life better and memorable.
The biggest achievement of the film is how beautifully it captures the rich tapestry of growing-up experiences soaked in lessons learned for a lifetime. There are very few films made nowadays that have the power to take you back through time and leave you with nothing but pleasant, feel-good memories, and maybe a drop or two of tears in your eyes. 'The Perks of Being Wallflower' is one of them.
1. Dazed and Confused (1993)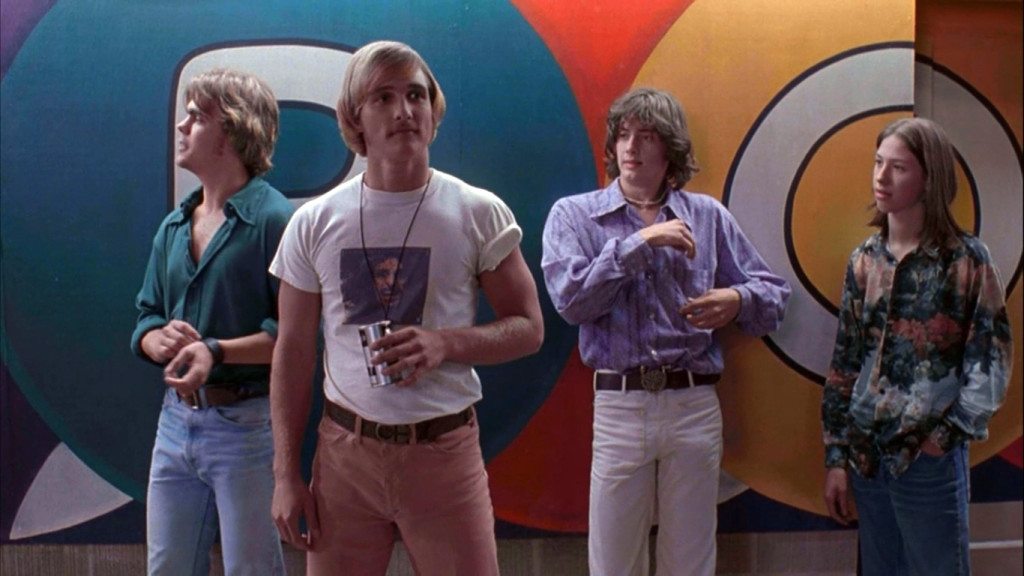 Set in the late '70s, 'Dazed and Confused' depicts the last day of high school for various groups of new seniors and arriving freshmen, in which initiation ceremonies and parties will throw its path into the air, unraveling wild and eventful adventures. Starring a large ensemble cast which includes Matthew McConaughey, Ben Affleck, Adam Goldberg, Milla Jovovich, and many more, this comedy is another classic of the coming-of-age genre that one should not miss. How a bunch of teenagers spends the last day of school and how the upperclassmen haze the incoming freshmen, as everyone tries to get stoned, drunk, or laid is what the film is about. 'Dazed and Confused' doesn't have a plot as such; it doesn't need one, because it is more of an experience than a story. An experience of a lifetime, I should say.
Read More: Best Movies of the 21st Century