Cinema addicts love to watch films with a deep sense of meaning and reasoning. However it is fun sometimes to relax a bit and leave our logical brains at home. The rom-com genre has a notorious tendency of being too cheesy and going over the top — the reasons why the critics look at these films with a wary eye. We, at the Cinemaholic, list out the top romcoms of all time
10. The Holiday (2006)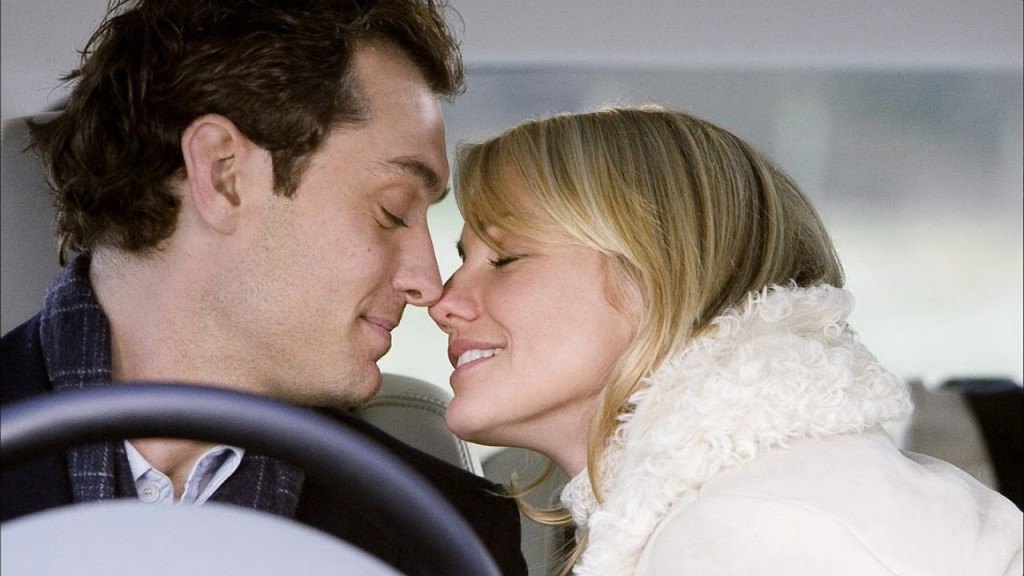 A tale across two continents involve two women engaging in a home exchange program to move on from their respective love life failures. Their holiday turns out to be a journey of love when they rediscover a true meaning behind the word. They explore relationships and the maturity to look at the deeper meaning behind love. Nancy Meyer's tale on womanhood and discovery of self is one beautiful watch. The wonderful cast of Kate Winslet, Cameron Diaz, Jude Law and Jack Black only make things better as we laugh and cry with the characters on their quest for love. One of the underrated romantic comedy movies.
Read More: Best Sport Movies of All Time
9. Definitely, Maybe (2008)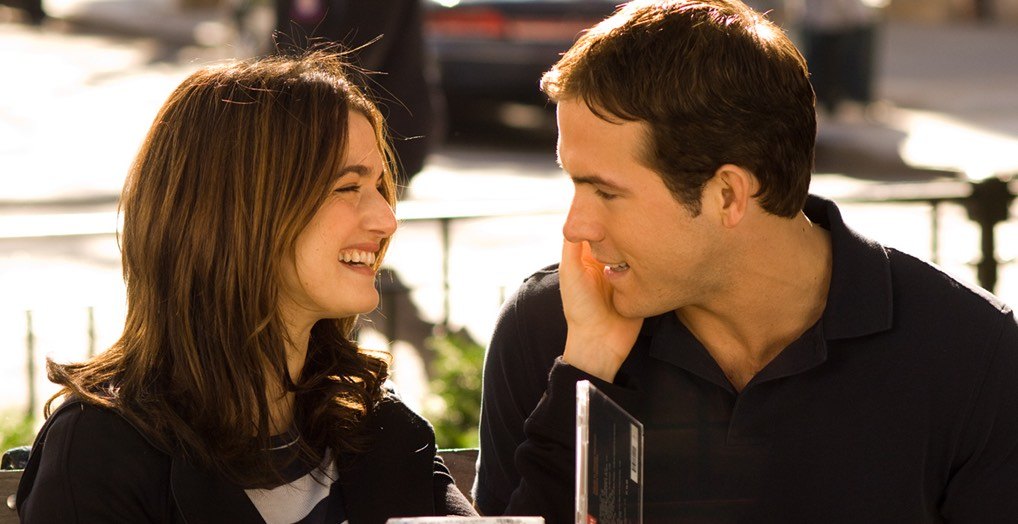 The two words strike an interesting note as Will narrates his love life to his 10 year old daughter Maya. The film speaks about love and its journey through several colorful characters. Love is simple yet hidden under the veils of obscurity and one has to go to depths to find it. Spanning across years and encountering several road bumps, love is reached in an emphatically romantic style. Ryan Reynolds and Isla Fisher star in this Adam Brooks' romantic comedy making this movie a must watch for all rom-com fans. Definitely, maybe sum up the film perfectly.
Read More: Best World War II Movies of All Time
8. Knocked Up (2007)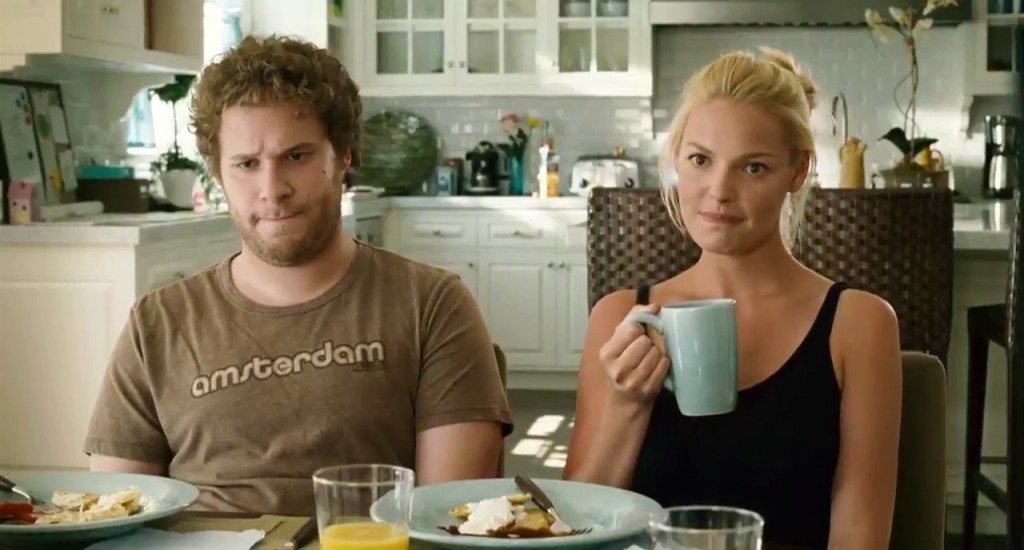 Best Philosophical Movies of All Time
7. Forgetting Sarah Marshall (2008)
'Forgetting Sarah Marshall' is about a music composer Peter Bretter who couldn't bear the pain and humiliation of being cheated. The road he takes to move away from his ex, turns him up into an awkward interaction with Sarah Marshall and her new beau. The things take a comic turn when the trio stay in the same hotel. Racheal enters Peter's life and wins over his love. What follows is a hilarious tale on the anxiety, the awkwardness and the discovery of new love on the beaches of Hawaii. Karma strikes satisfyingly and leaves the audience happy when Peter reconciles with the innocent Rachael instead of reverting to the devious Sarah. Jason Segel, Mila Kunis, Kirsten Bell and Russel Brand strike up a wonderful foursome and engage in a much needed hilarity. The viewers won't be forgetting Sarah Marshall in a hurry though.
Read More: Best Cult Movies of All Time
6. 50 First Dates (2004)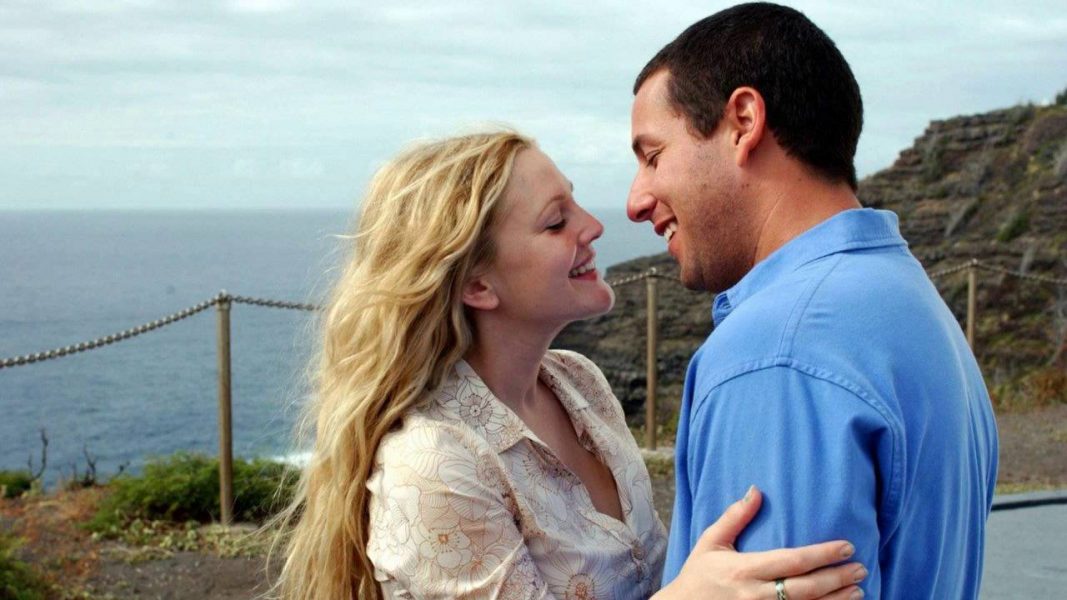 Best Neo-Noir Movies of All Time
5. Crazy, Stupid, Love. (2011)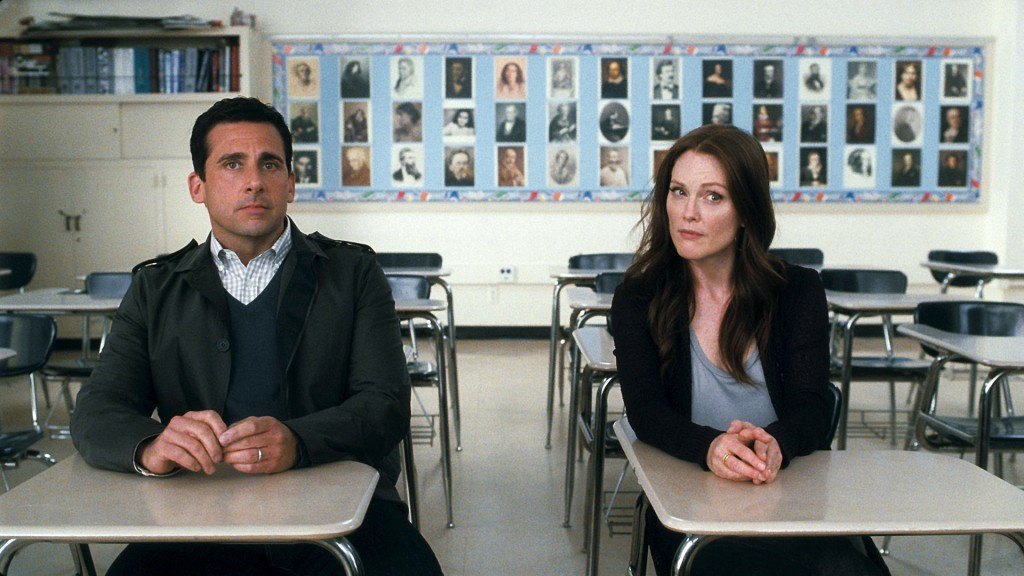 Love is crazy. Love is stupid. Love is Love. Glenn Ficcara and John Requa's joint rom-com addresses the love lives of a few individuals and relates them together. It talks about all the aspects of a relationship through the lives of the characters – infidelity, retaliation, crushes and the eventual realization of sorting out differences in love. It is told lovingly and the comedy of errors which leads to certain fateful discoveries are bound to crack up a rib or two. The ending is too sweet and constitutes one of the most innocent speeches on love and realization. Love shouldn't be hated, it should be appreciated. Every road has its bumps but that doesn't mean it has to be avoided. Glenn and John sublimely spreads out this message. Ryan Gosling, Steve Carell and Julianne Moore are excellent actors and show their finesse in this rom-com, bringing out the meaning of love and trust in this movie.
Read More: Most Confusing Movies of All Time
4. Bridget Jones' Diary (2001)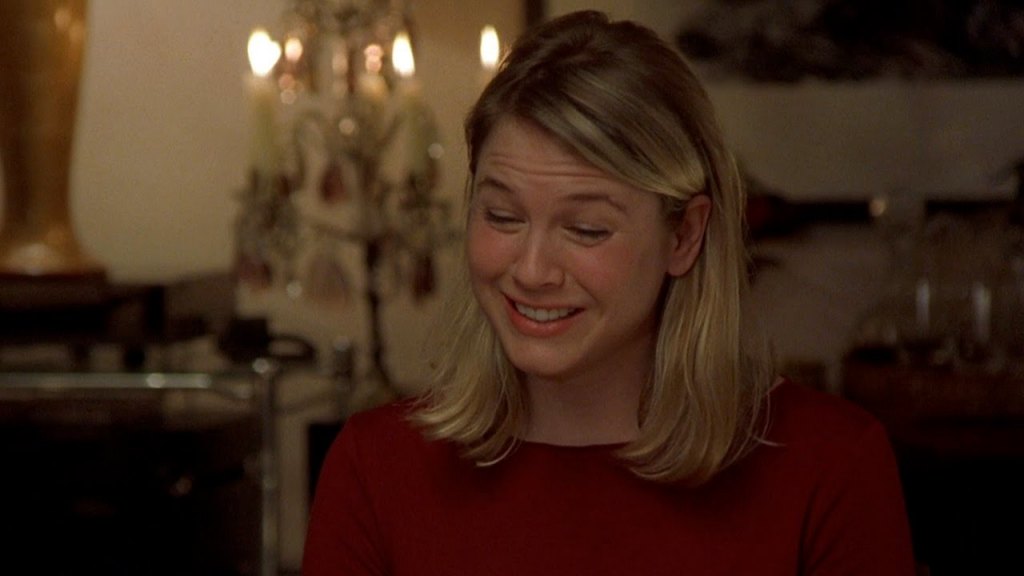 Many keep a box of tissues handy when viewing this 2001 American-French-British romantic comedy. The end is too romantic not to shed a few tears of joy. The rest of the film however revolves around a hilarious comedy of errors as the protagonist Bridget Jones, a spinster, journeys the road of life, desperately trying to seek out her Mr. Right. Her life is flanked by her two crushes, her boss and womanizer Daniel Cleaver and the uptight Mr. Mark Darcy and the woman in her seems constantly betrayed by the male chauvinism that reigns around her. She finally understands who her true love is and when he shows his understanding nature and love, the pair reconcile in a park in one of the most satisfyingly romantic endings in cinema. Sharon Maguire created a memorable movie with Renee Zellweger, Colin Firth and Hugh Grant in the lead roles. The diary remains a favorite with teenage girls especially with many emulating the method in their lives.
Read More: Highest Grossing Directors of All Time
3. (500) Days of Summer (2009)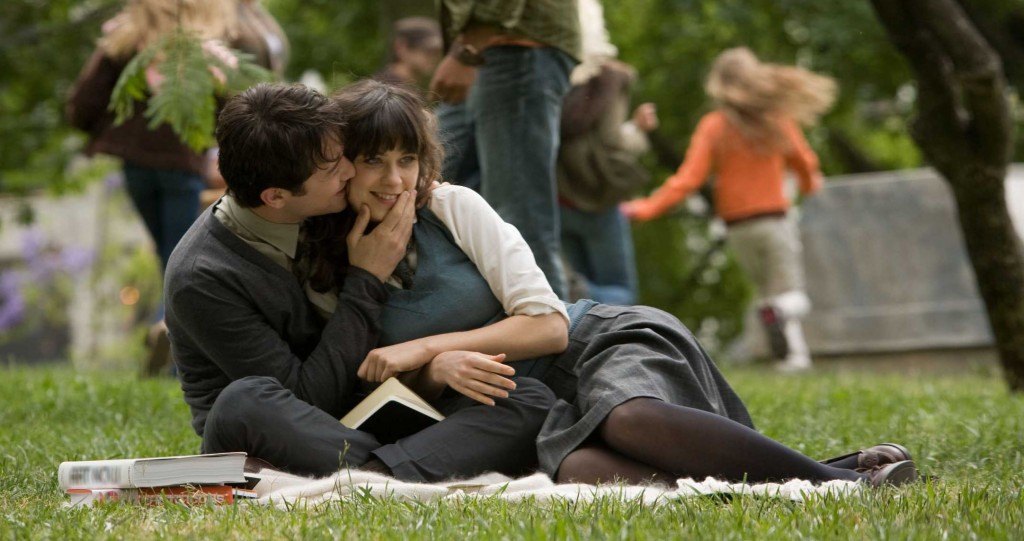 Hardcore rom-com fans would swear that this Marc Webb heart warmer is the best film in this genre, at least in recent times. It is not about the mushy love where the lead pair meet, break off and fall in love again. It is about real life about finding true love and the courage to move forward in its quest. It is about being mature enough to cope up with the stress of a break-up and the strength of mind to move on. '(500) days of Summer' chronicles the days of a seeming summer in the life of Tom where he falls in love and lives his life in pursuit of Summer Finn. Employing a non-linear narrative, Marc Webb tells us about the obsession, inability to come to terms to reality and eventual realization. The film ends on a note of hope when Tom meets Autumn, suggesting perhaps summer wasn't his season after all. Endearing performances by the talented Josephn Gordon- Levitt and Zoey Deschanel make it a wonderful watch and it remains one of the most beautiful movies of life.
Read More: Best Movie Endings of All Time
2. Love Actually (2003)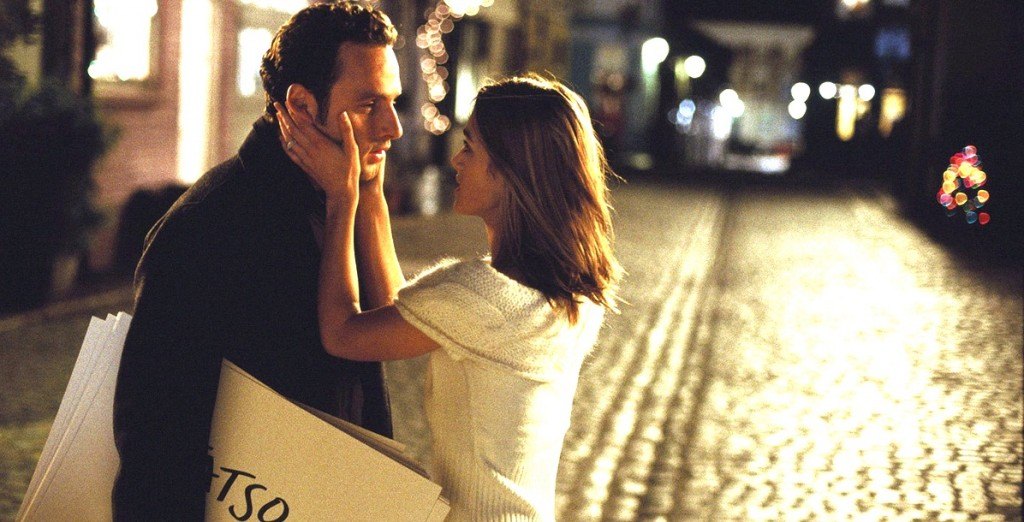 Richard Curtis' 2003 Christmas movie featured a length of interconnected stories of several people in the United Kingdom. He weaved a loving string, winding across several characters and their romances and spanned across all classes ranging from the Prime Minister to a lowly salesman. His 'love unites' formula was warm and served up well with the egg-nog on a wintry Christmas Eve night. The stories were entertaining and meaningful at the same time, urging true love to come together and talking about the necessity for love to stay together for a long time. The ensemble cast of Hugh Grant, Alan Rickman, Colin Firth, Kiera Knightley, Emma Thompson and Laura Linney were simply marvelous as the principal characters of the seemingly distributed love story. Love happens. It actually does.
Read More: Best Space Movies of All Time
1. Silver Linings Playbook (2012)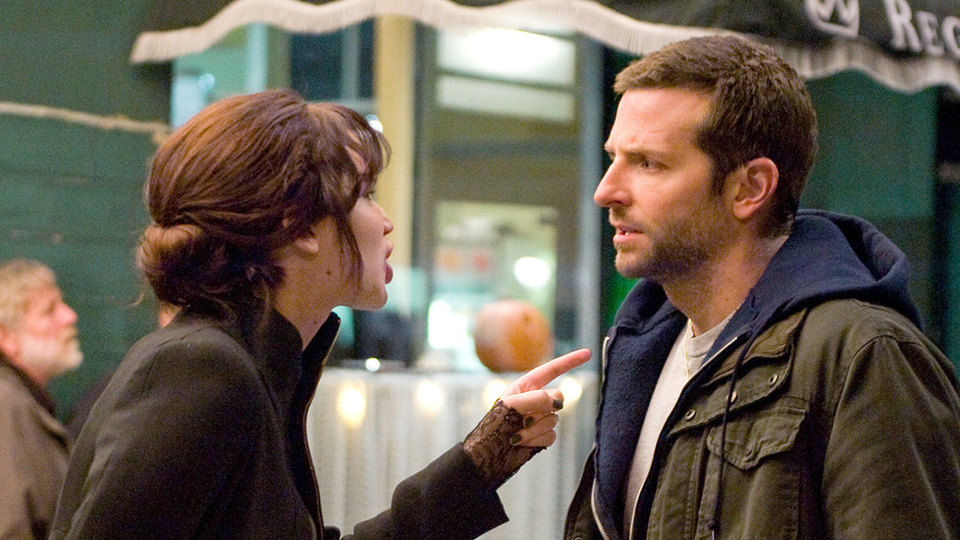 An offbeat movie played by an offbeat ensemble, 'Silver Linings Playbook' had nothing stereotypical with it, battling prejudices in every sense. Seldom does a deemed feel-good movie turn out to be worth it. David O' Russell shows his plethora of stories with this odd tale about hope and willing to live life on one's own terms. It was comical in parts, romantic and contained a deep tale about rediscovering of life. One of the most refreshing movies ever made, Playbook doesn't have any deep layers or critical mastery but possesses a soothing narrative which is equally gripping. The lead trio were fantastic; Bradley Cooper showing the world that he was something more than a good-looking mannequin and Robert de Niro bringing his years of experience in the picture. Jennifer Lawrence took the gold for her own, a bit undeservingly, but satisfactorily for a performance which is way away from her usual path.
Read More: Most Disturbing Movies of All Time