Before you start scratching your head in disgust and trash this article down the bin of oblivion for pitching obscure ideas, it might be a good idea to consider that it could be your window to know about some of the most entertaining films in history and why they are labelled what they are labelled. Let's make this simple enough for beginners. As much as the term sounds Greek and Latin, chances are that you have a special affinity for Neo-noir movies without consciously knowing it. As they rightly say, a rendezvous through the greasy isles of scholarship at times could be really cathartic.
Without any further rambling, let us try and understand as to what Neo-noir movies are all about. However, before doing that, we need to comprehend what Film Noir was. Film Noir was, in fact, a distinct movie genre back during the forties and fifties of the last century that included hardboiled crime and mystery films marked by some distinct features including but not limited to the presence of troubled heroes and anti-heroes, overbearing femme fatales and cynical private eyes. The movies belonging to the said genre usually used to have unpleasant climaxes. To be more precise, the term Film Noir is the French equivalent of Black Films or Dark Films and was first coined by the renowned French critic Nino Frank. However, the categorization of the genre happened much later during the seventies of the last century when the then contemporary filmmakers started indulging in ventures that retained all the characteristics of Film Noir with the addition of updated cinematic elements. This new genre of movies that developed constituted nothing short of a revolution and was principally referred to as Neo-noir.
Now that we have tried clearing your misconceptions pertaining to Neo-noir films, if any, we would get down to the rankings as professionally as we possibly could. While doing this ranking, we tried our hands at being objective, difficult as it might prove! The rankings were done on the basis of critics' reviews, novelty in cinematic styles, popularity, audience perceptions and continued relevance. Please understand that you don't necessarily have to agree with our rankings for disagreements constitute the inherent beauty of watching films. However, all the movies listed here created some sort of a storm when they were released. Having emptied the decks, let us look at the list of top neo noir movies ever, controversial as it might become. You can watch some of these film noir movies on Netflix, Hulu or Amazon Prime.
15. Blood Simple (1984)
A film that trespasses the genres of crime and psychological thriller, 'Blood Simple' is renowned for having introduced the Coen Brothers to the world of cinema. The movie revolves around a cynical husband hiring a detective to reveal his wife's adultery. It also introduced Joel Coen's wife Frances McDormand as an acting genius. While it didn't set the box office on fire, critics simply loved its thematic richness. Many consider the movie to be an embodiment of the Coen Brothers' twisted way of looking at the world. The film features a rather unique style of cinematography by Barry Sonnenfeld, who went on to become a filmmaker in his own rights.
Read More: Best Opening Lines in Movies
14. Point Blank (1967)
One of the initial Neo-noir movies, John Boorman's 'Point Blank' narrates the story of an enigmatic man, who was left to die, trying to recover a stolen sum of moolah that was taken from him. Again a box office failure, it succeeded in becoming a cult classic over the next few decades. Featuring Lee Marvin, the movie is known to have juxtaposed traditional Noir elements with the styles involved with the acclaimed French New Wave. Renowned British film historian David Thomson lauded the movie for being a perfect representation of cinema in its wholesome form.
Read More: Most Difficult to Watch Movies of All Time
13. Le Samouraï (1967)
Acclaimed for being one of the finest examples of non-American Neo-noir movies, 'Le Samouraï' essentially chronicles the story of a professional killer trying to create an alibi for himself after murdering the owner of a nightclub. Directed by Jean-Pierre Melville, this French-Italian crime film was ranked by Empire magazine as the 39th best movie of world cinema in its list of 2010. With a rare and perfect 100% approval rating at Rotten Tomatoes, the film stars Alain Delon as the protagonist and said to have influenced many future movies.
Read More: Best Sci-Fi Movies of All Time
12. Blue Velvet (1986)
David Lynch's crime thriller 'Blue Velvet' is a slippery journey through the dark corridors of psychopathic criminals. The film narrates the story of a young man who deliberately gets caught in a web of crime involving a gorgeous nightclub singer. Featuring strong and twisted sexual undertones, the movie landed Lynch his second nomination for the much revered Academy Award for Best Director. Having attained cult status, the film is widely regarded as one of the finest works from the coffers of Lynch. However, it also courted a lot of controversy for its overt display of violence and nudity. Starring Kyle MacLachlan and Isabella Rossellini, 'Blue Velvet' is rated by critics as one of the finest mystery movies of all time.
Read More: Best Introspective Movies of All Time
11. The Naked Kiss (1964)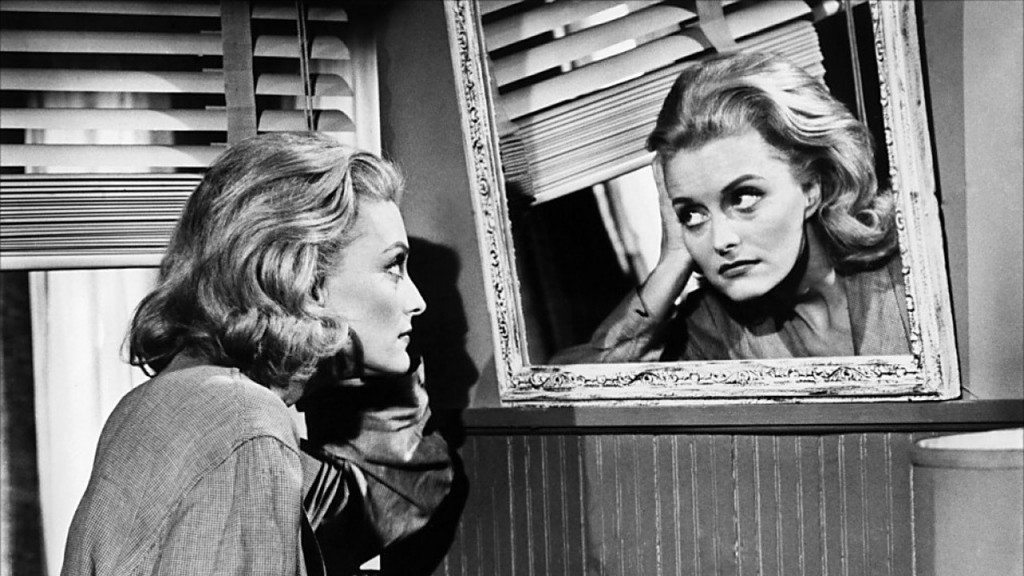 Directed by the maverick and controversial filmmaker Samuel Fuller, 'The Naked Kiss' essentially captures the story of a prostitute trying to shed the ghosts of her past and finding a new romantic interest in a new city. Known for its highly stylized depiction, it was well-received by critics after its release. The movie established some of the distinguishing traits of Neo-noir films and is known to be one of the firsts of its kind. It stars Constance Towers as the protagonist.
Read More: Movies That Broke World Records
10. Se7en (1995)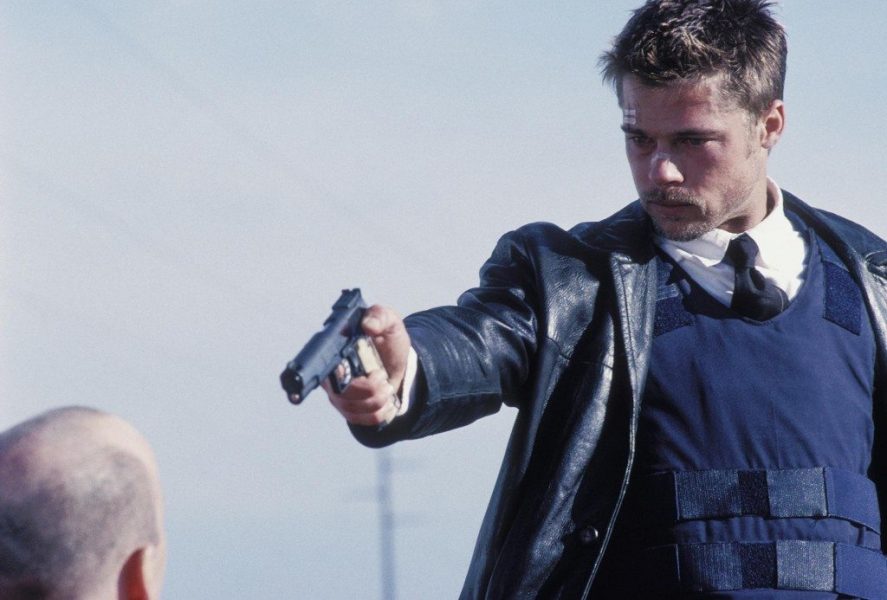 A movie that firmly established David Fincher as a doyen of American Cinema, 'Se7en' is one of the finest mystery thrillers ever made. The plot revolves around a couple of detectives trying to nab a psychotic serial killer, who uses the seven deadly sins as a motif for his murders. Starring Morgan Freeman, Brad Pitt and Kevin Spacey; it is highly regarded amongst critics for its thematic wealth. It went on to become a cult classic in its own right over the next two decades and was an instant hit as well.
Related: Movies Like Seven
9. Blade Runner (1982)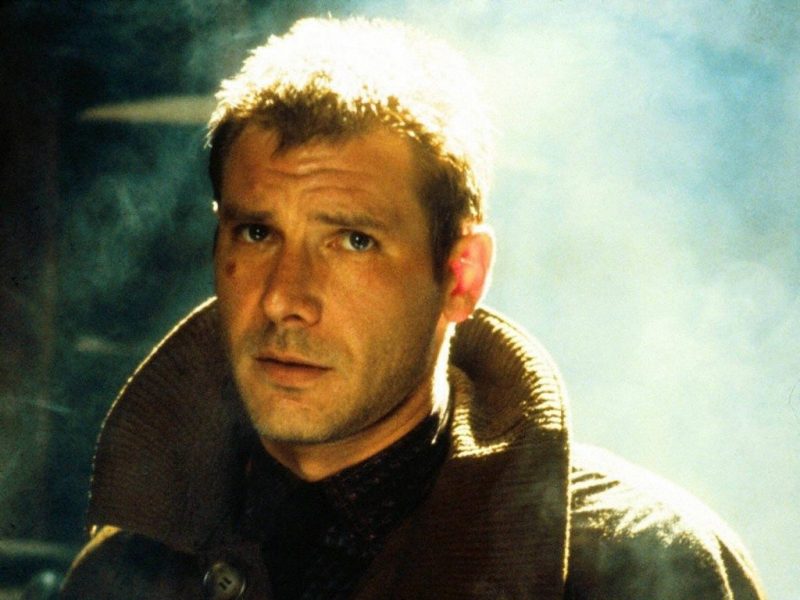 Ridley Scott's dystopian venture 'Blade Runner' could easily be categorized as a definite marker in the history of Neo-noir movies. It tells the story of a cop who has been tasked with the arduous job of eliminating a bunch of unruly genetically-engineered human replicants in futuristic Los Angeles. Featuring Harrison Ford as the titular character, the film is a dark and blurry assay into the obscure compartments of the human psyche. The movie twists the concept of right and wrong and creates ambiguity in the minds of its audience. With a unique cinematography, the film portrays the dangers of trying to control the nature using technology and advanced scientific knowledge. A significant number of critics consider 'Blade Runner' as the best science fiction movie ever made. It was added to the National Film Registry in 1993 by the U.S. Library of Congress.
Read More: Best Introvert Movies of All Time
8. No Country for Old Men (2007)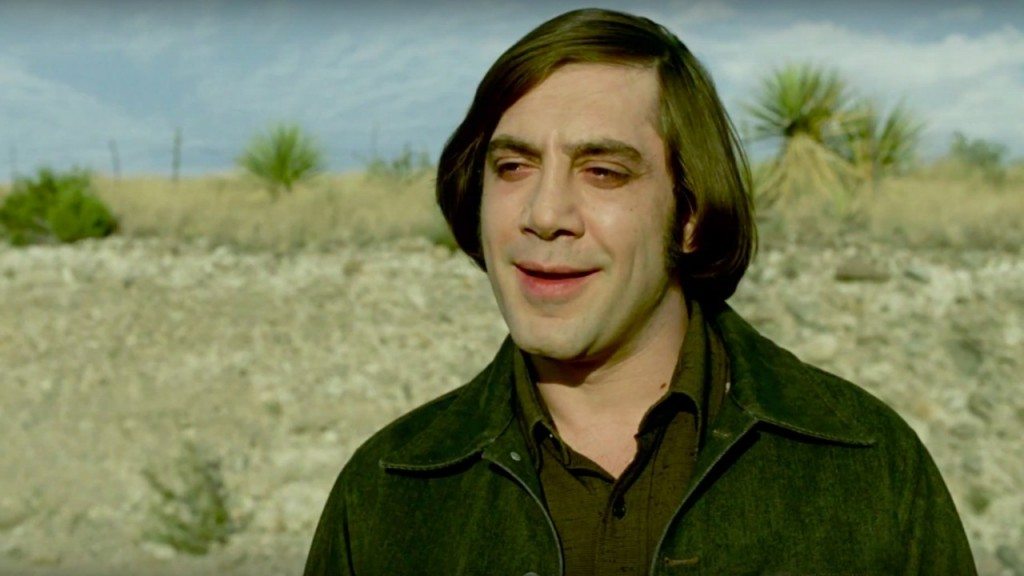 Yet another masterpiece from the stables of Coen Brothers, 'No Country for Old Man' could possibly be considered to be the mother of all movies featuring a psychopathic killer. Set in the West Texas landscape, the film narrates the story of a Vietnam veteran who tries to protect a fortune from the clutches of a hitman. Starring Tommy Lee Jones, Javier Bardem and Josh Brolin; the movie has been billed as one of the finest films of all time. It explores the themes of violence, fate, disaster and personal loss. It managed to bag four (4) Academy Awards in 2008; those in the categories of Best Picture, Best Director, Best Supporting Actor for Bardem and Best Adapted Screenplay.
Read More: Best Movie Trailers of All Time
7. Dark City (1998)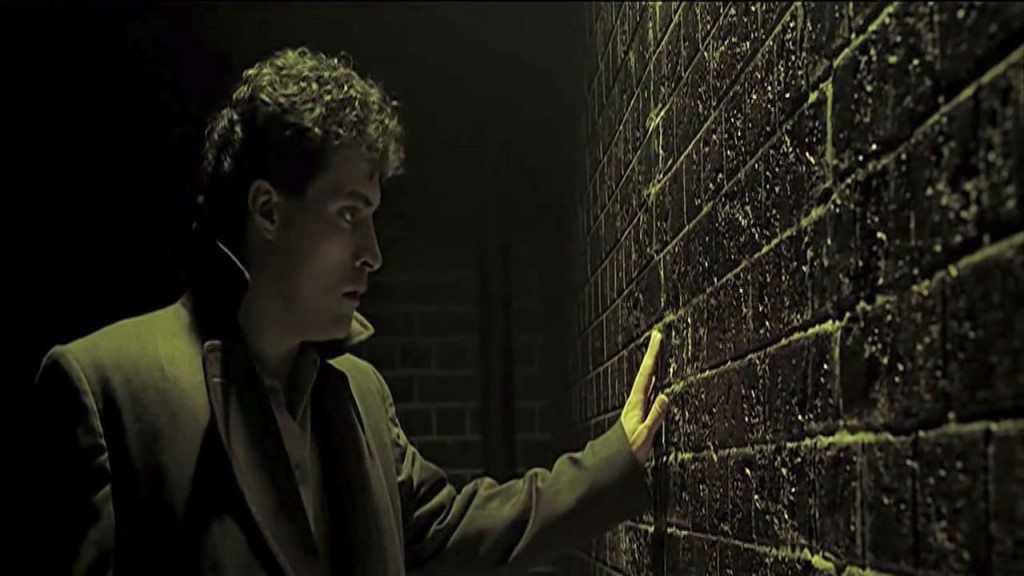 Directed by the eternally underrated filmmaker Alex Proyas, 'Dark City' is a nightmarish journey into a world that has forgotten to be happy. The plotline revolves around an amnesiac man who is grappling with troubling memories at a place that never experiences sunlight. Essentially a science fiction mystery film, the movie is said to have influenced 'The Matrix Trilogy'. Featuring the idea of simulated reality, the film asks some vital questions about our existence. The movie stars Rufus Sewell as the protagonist. Known for its rather dark and vivid cinematography, the film has been described by critics as an allusion to Plato's Allegory of the Cave. The movie, initially a box office flop, went on to become a cult classic.
Read More: Best Movies That Break the Fourth Wall
6. The Usual Suspects (1995)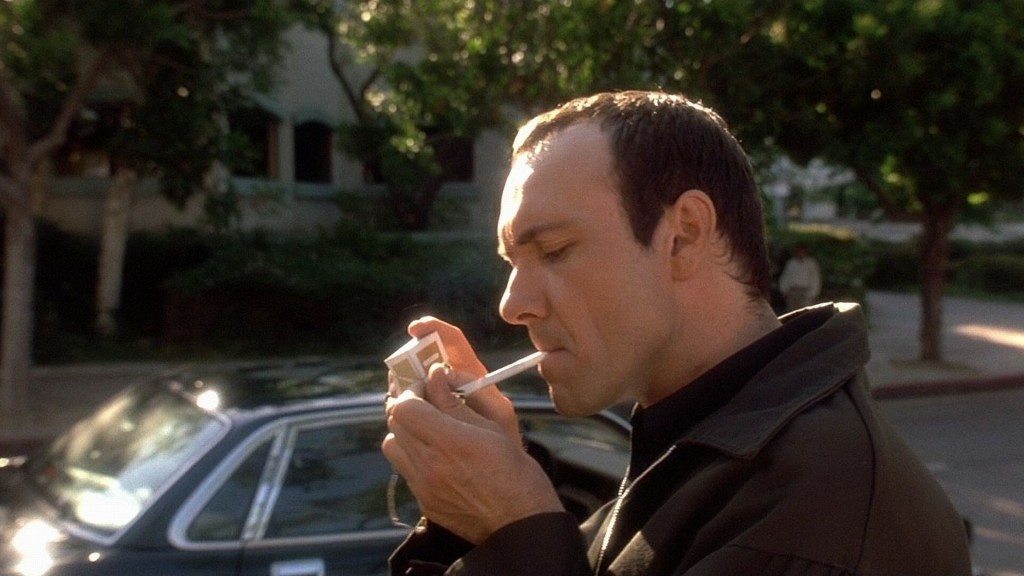 Directed by Bryan Singer, 'The Usual Suspects' is one crazy movie that would take you down a wild ride. Starring Gabriel Byrne and Kevin Spacey, the movie is distinguished for featuring one of the most unexpected twists in cinematic history. Critics have consistently ranked it as a benchmark in contemporary American Cinema. Christopher McQuarrie won the Academy Award for Best Writing (Original Screenplay) and Spacey bagged the Academy Award for Best Supporting Actor in 1995. Essentially a crime drama, the film revolves around a mysterious criminal named Keyser Söze and the hoopla around his actual identity.
Related: Movies Like The Usual Suspects
5. Reservoir Dogs (1992)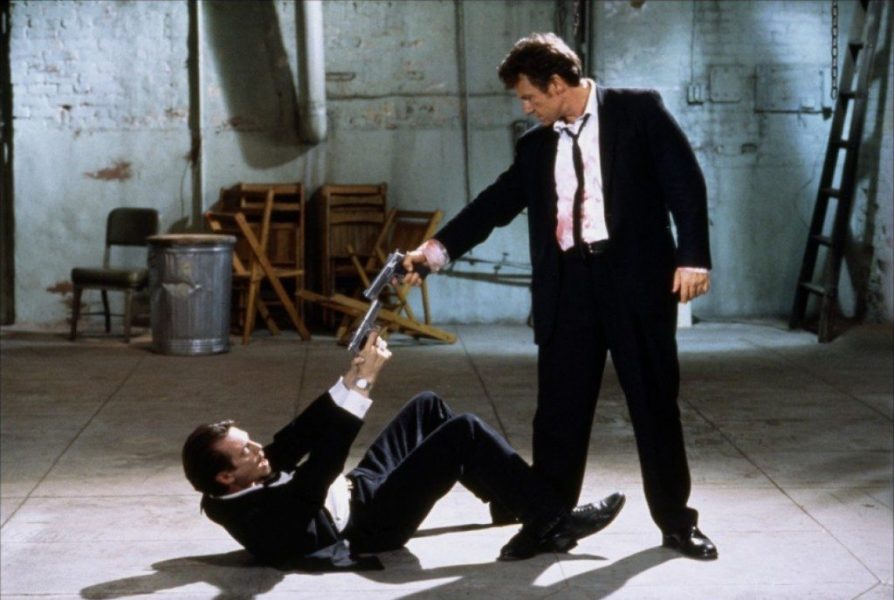 A crime thriller movie in its deconstructed form; 'Reservoir Dogs' defines everything that went into the making of Quentin Tarantino as a director. Featuring a plot that has inspired scores of future films, it narrates the aftermath of a heist gone awry. Starring such stalwarts as Harvey Keitel, Michael Madsen and Steve Buscemi; 'Reservoir Dogs' is now rated as the finest independent movie ever made. With Tarantino's signature style of non-linear narration; the film's ingrained themes include violence, casual crime and pop culture profanities. The movie went on to become a cult classic although it was modestly successful upon its release.
Read More: Best Movie Weapons of All Time
4. Memento (2000)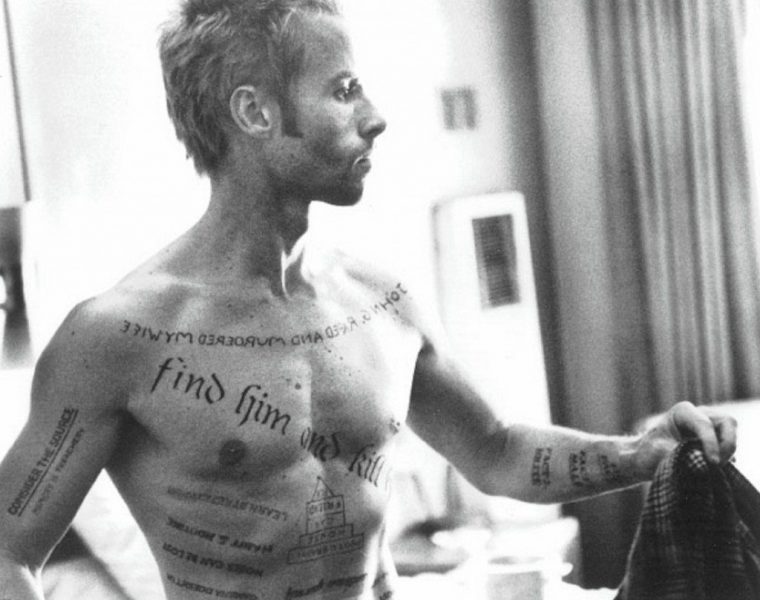 A movie that went on to initiate a novel cinematic style, Christopher Nolan's critically acclaimed movie 'Memento' is intrinsically melancholy and sad. It tells the story of man, suffering from anterograde amnesia, trying to avenge his wife's rape and murder using notes, chits and body graffiti. Starring Guy Pearce as the amnesiac protagonist, the film features a unique style of narration with alternate black-and-white and coloured sequences; one being chronological and the other being reverse chronological. Widely believed to be a masterpiece; the film has such complex themes as grief, personal loss, revenge, self-deception and the importance of memory.
Read More: Best Movies Featuring Only One Actor
3. Oldboy (2003)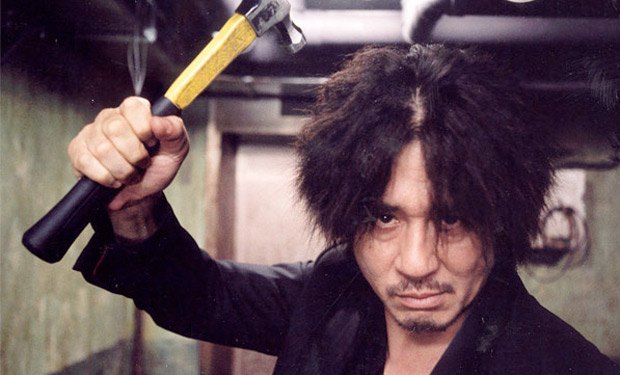 Directed by Park Chan-wook, 'Oldboy' can't ever be described in words. Undoubtedly one of the finest contemporary creations in cinematic history, this South Korean movie is probably the truest mascot of the Neo-noir genre. Violent, gory, sad, outrageous, vengeful, cruel and disturbingly funny; 'Oldboy' has to be experienced and not just seen. The plotline features the story of a man who is kidnapped, imprisoned for fifteen (15) years and then suddenly released. The film went on to bag the Grand Prix at the Cannes Film Festival in 2004. The movie is now ranked along with movies made by such Asian cinematic masters as Akira Kurosawa and Wong Kar-wai.
Related: Movies Like Oldboy
2. Chinatown (1974)
One of the finest films from the coffers of Roman Polanski, 'Chinatown' essentially chronicles a fictional account of graft with the background being the California Water Wars of the twenties and thirties of the last century. Starring Jack Nicholson as a private detective and Faye Dunaway as his love interest, the film narrates his entanglement with organized crime and corruption pertaining to water. Renowned for an outrageous plotline that includes incest, the movie was nominated in eleven (11) different categories at the Academy Awards in 1975 and finally clinched one in the category of Best Original Screenplay. The film is now ranked as one of the top five mystery thrillers of all time.
Read More: Best End of the World Movies of All Time
1. L.A. Confidential (1997)
A movie that unapologetically exposes corruption in the police force, three officers of the Los Angeles Police Department (L.A.P.D.) try and find out the reasons for a series of murders. Starring Russell Crowe, Guy Pearce and Kevin Spacey; Curtis Hanson's 'L.A. Confidential' was nominated in nine (9) categories fat the Academy Awards in 1997 and finally won two; one for the Best Supporting Actress and the other for the Best Adapted Screenplay. The movie was highly acclaimed by both critics and viewers. It was added to the National Film Registry in 2015 by the U.S. Library of Congress.
Read More: Best Guilty Pleasure Movies of All Time