A movie featuring just a single actor has to be both engaging to watch and hear. When I talk about visuals, it doesn't have to be a million dollar project on creating them, efficient use of angles and lighting are any day more effective and also capture emotions with subtlety. While audio doesn't have to be an orchestral soundtrack by John Williams, it can be the emphasis laid on every object that reverberates or the crisp of the words. But these are tools for enhancement as the foundation lies on the script and the performance.
The premise could be anything, but how you manage to build it up by keeping the pacing in sync matters. The performance on the other hand is your primary medium to convey the story and hence the acting has to be very precise. The bravery to take up a challenge such as this is commendable, and the will to take it to the end without any support on-screen is what sets a great actor apart from a good one. Now, I'll be looking at movies that either have the physical presence of only one actor or even if there are more than one actor, others have negligible roles. With that said, here is the list of top movies with only one actor. You can watch some of these films on Netflix, Hulu, or Amazon Prime.
10. The Last Letter (2002)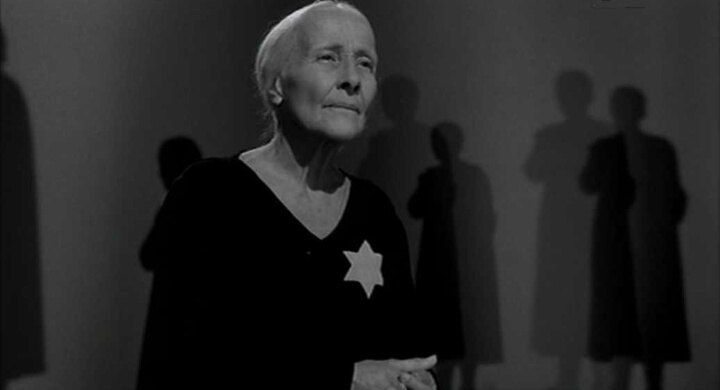 "A human being survives by his ability to forget. Memory is always ready to blot out the bad and retain only the good": Shalamov. But what if the good moments in your life come as bits of bread and butter, while the bad ones as bombs weighing a ton. The WW2 was one of the worst periods in history, and this pseudo-documentary by Frederick Wiseman adapts Vassily Grossmann's fictionalised monologue from 'Life and Fate', where a Jewish woman writes a letter to her son during her last days. Catherine Samie's recital of the letter is moving and her pauses send the growing lumps down your throat. The lighting is beautiful, and her words being fictionalised may not hold true for the holocaust but they do reflect almost every mother's mind during any catastrophy that has taken place now or a 1000 years ago.
Read More: Best Movies About Movies of All Time
9. Yaadein (1964)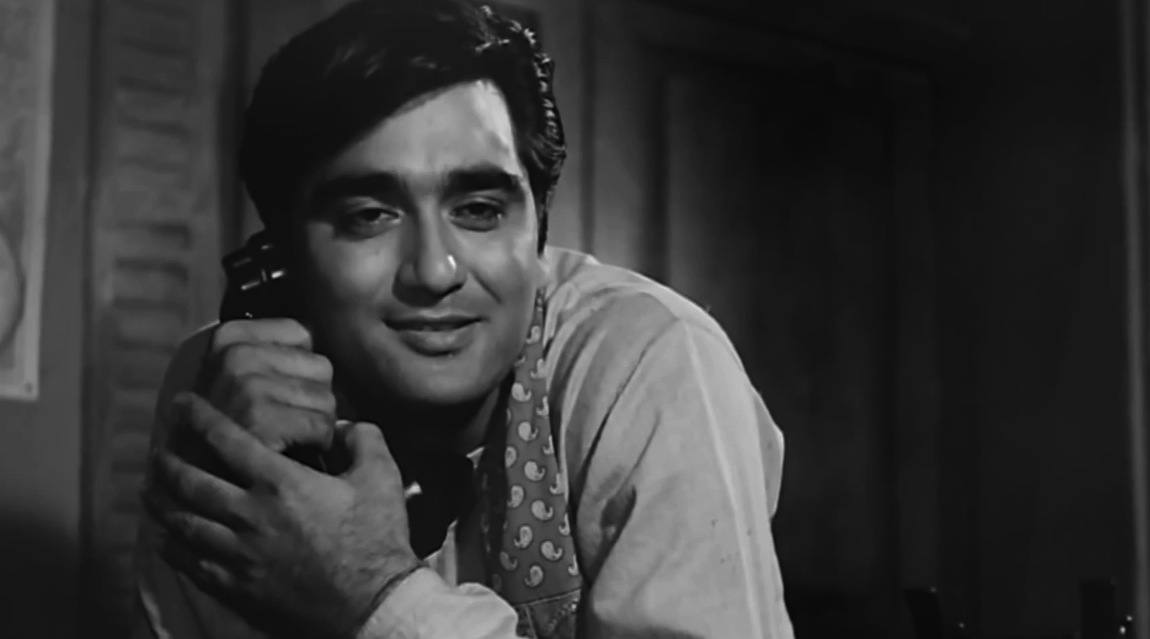 Surprised to see an Indian film on the list? I wouldn't blame you, even ardent followers of Hindi cinema wouldn't be aware of this gem from Sunil Dutt. 'Yaadein' is an experimental soliloquy from 1964, directed, produced and acted out by Sunil Dutt, in which he plays a young man abandoned by his wife and kids. There isn't a particular story, as we see Dutt reminiscing about older times, suggested by the title "yaadein"(memories). The transformation from a man raging about his situation to a hopeless soul longing for love, he realises how we understand the importance of something only when it ceases to be a part of our lives. The use of shadows, music and puppets to portray the negligence and pain he inflicted on his family through his irresponsible behaviour is very innovative for its time.
Read More: Best Feel Good & Uplifting Movies of All Time
8. Secret Honor (1984)
Philip Baker Hall has appeared in 3 PTA movies ('Hard Eight', 'Boogie Nights' and 'Magnolia'), 'The Insider', 'The Truman Show' and 'Zodiac', and is yet so underrated and overlooked. So it is no surprise that the greatest Richad Nixon portrayal was acted out by him in 1984, for Robert Altman's 'Secret Honor'. The movie is a work of fiction, and it makes the most of this liberty by presenting Nixon's personality through a monologue. The monologue is the script of the movie, and we see the exasperated man point out his own failures and dubious qualities as the alcohol catalyses his torment. Hall raves and reminisces of all the injustice he had to suffer, while adopting Nixon's body language, not to mimic but to step in his shoes. His anger doesn't solve anything nor build anything, it just keeps on destroying him further.
Read More: Best Crime Movies Based on True Stories
7. The Man Who Sleeps (1974)
Themes of alienation and depersonalisation have been explored by great directors like Ingmar Bergman, Wong Kar-wai and David Lynch but none of them have concentrated it at such a level as Bernard Queysanne did with 'The Man Who Sleeps'. It is fixated on a student whose indifferences towards the world, results in alienation and questions about his existence. Now I'd like to point out that this movie is not for everyone, and there is nothing such as "enjoyment" that you're gonna obtain from it. The silent movie, shot in monochrome, experiments with Classic French cinema and Russian Existentialism to create a poetic depiction of loneliness. The voiceover of a woman guides us through the different stages and locations, each symbolising his varying attitude towards his decision and it's consequences. The lines written by Georges Perec, I would be disappointed if they weren't murmurs of his own heart.
Read More: Best Treasure Hunt Movies of All Time
6. Gray's Anatomy (1996)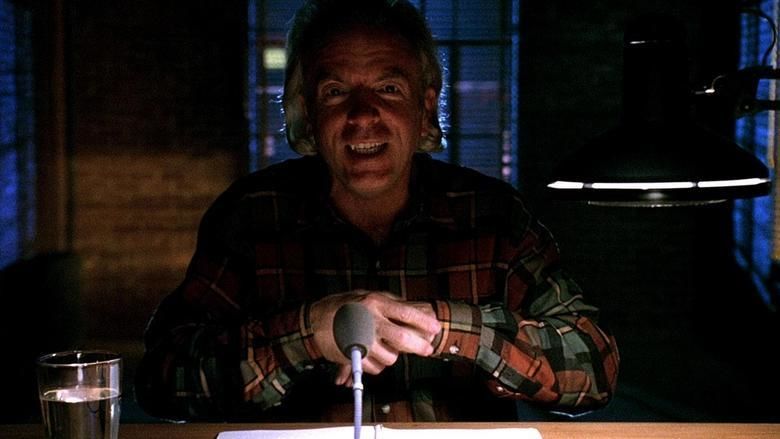 Steven Soderbergh doesn't make the same movie twice, and that is an uncommon trait to find among the generation of contemporary directors. He's the guy who wouldn't give two cents to what you perceive of him, and has always been experimenting with his work. In the period from 1993 to '98, he directed a lot of low budget films which weren't solid but gathered him the experience he needed for his smashing start to the 21st century. One of them was 'Gray's Anatomy' that featured Spalding Gray delivering his trademark monologue performance. It works out as a very witty dark comedy, as Spalding Gray talks about suffering from a rare condition called macular pucker and the ridiculous methods he has tried to cure it. If you are stressed out and tired of all the mishappenings in life, just sit back, relax and let Gray entertain you.
Read More: Best Movie Chases of All Time
5. The Human Voice (1966)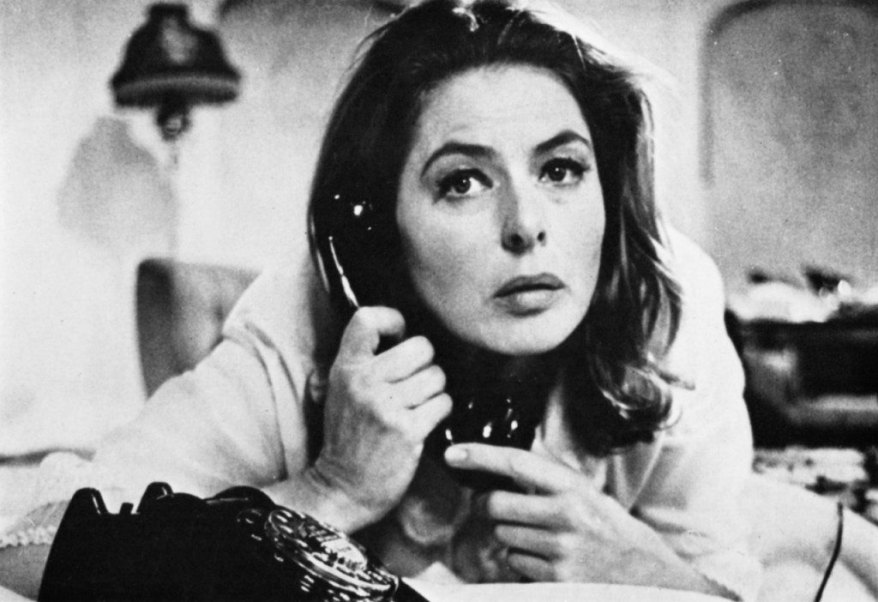 Ingrid Bergman. She was one of the greatest actresses of all time, and her talent did not lie in her beauty alone. She possessed the ambience to captivate audiences with her mere presence and used this quality flawlessly in this adaptation of Jean Cocteau's 'The Human Voice'. Bergman plays a woman conversing on the phone with her lover who's about to marry another girl. I believe her performance is as good as the one in 'Autumn Sonata', which is considered to be her magnum opus. Her emotional range in every sentence she utters, skipping from one to the other after every syllable is simply stunning to watch. This was a small scale project and maybe difficult to find, but if you do lay hands on it, do not think twice!
Read More: Best Hollywood Directors of All Time
4. Buried (2010)
Ryan Reynolds turned from a box-office reject to a superstar last year, after the astonishing success of 'Deadpool'. Most audiences and critics called it his best performance and even went on to claim that he was born for the role. Travel back to 2010, and 'Buried' would prove you wrong. The premise of Buried is interesting but also risky to manage. The weight of the movie rested on Reynolds's shoulders and he carried it so effortlessly. The story is fixated on a US truck driver who finds himself trapped six feet underground with no idea about his wherabouts, after an encounter with Iraqi terrorists. With only a lighter and cellphone, he races against time to get out of the claustrophobic situation. Keeping its runtime at 95 minutes, the movie is nerve-wracking and succeeds in producing a high-intense thriller by converting it's setting into an asset. The camerawork is brilliant with effective lighting, that highlights each and every emotion on Reynolds's face, and as an actor it is incredibly difficult to express yourself with all the focus on you.
Read More: Best Sex Addiction Movies of All Time
3. Locke (2013)
"Every father should remember the one day his son will follow his example instead of his advice" But are all men perfect and even if they are, do perfect men make perfect fathers? This is not really the question 'Locke' asks but it does present an interesting introspection of a man's life through this. It would be an understatement to call Locke as one of the most intriguing character studies ever put on screen, and though the film might falter at times, that's because it never compromises any opportunity to explore Ivan Locke. The movie takes place in a car, a BMW X5, the most apt setting to compliment Locke's character. Like the car, Locke is a man with reputation, precision while having the utmost consideration for values when it comes to work. No wonder he's a successful man, and a beloved family member. But his world changes when a one night stand results in a pregnant woman about to give birth. Throughout the movie, a "race against time" scenario dominates, but in all honesty, time has won and the podium's occupied, and Locke has to decide whether to finish the race or leave it.
Read More: Best Courtroom Movies of All Time
2. All Is Lost (2013)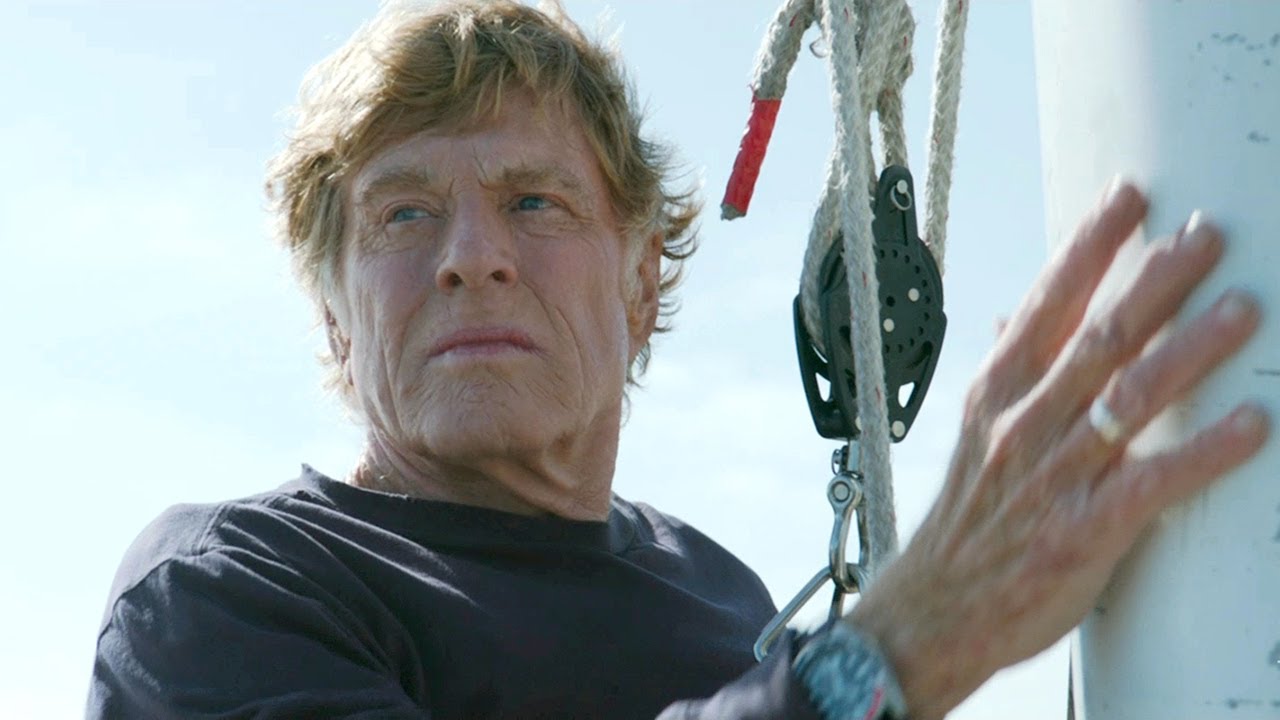 "Do not go gentle into that good night, old age may burn and rave at close of day, Rage, rage against the dying of the light". Dylan Thomas's words were the first thing to strike my mind after watching 'All Is Lost'. J.C.Chandor is a better writer than director, an exceptional writer whose dramas are diverse and gripping. So gripping he used a single actor and a few lines to create an utterly compelling film. What could've been a total snoozefest, was in fact a riveting piece of cinema, steered by a debatable career best performance from Robert Redford at the helm. Though we are stuck with the man in a vast ocean, the setting is claustrophobic, and I quote Rime of the Ancient Mariner "water, water everywhere, nor any drop to drink". There's no escape and the few yards of his boat is the only place that is inhabitable. 77 year old Robert Redford's dynamism combined with his determination as he battles against nature engages us with hope but it starts getting silenced by the deafening storm.
Read More: Most Controversial Movies of All Time
1. Moon (2009)
After the electrifying Ziggy Stardust traveled to the moon, he brought back memories and passed it onto his son Duncan Jones, who then directed the finest space epic from this century, 'Moon'. Moon is a rare sci-fi like it's inspiration '2001 : A Space Odyssey', that explores the plane separating humans and artificial intelligence, and furthermore the endless space separating one human from the other. Its strength lies in its story and performance, and Jones merely uses the setting to give a scientific justification for the concept. The movie follows Sam Bell, the sole employee working at a lunar station with a computer, GERTY (modeled after HAL 9000), awaiting the end of his 3 year contract. Though wearing a calm demeanour, emotions are clearly high as he starts having visions of nostalgia, leading to an accident that changes everything, rather, makes him aware of everything. Sam Rockwell's acting is heartbreaking in a career best performance, one that should've made him a strong contender for Best Actor. I won't be dissecting it, because of spoilers and this is one movie whose experience is to be relished.
Read More: Best Christian Movies of All Time