How do you define what is a feel good movie? And is it different from a comedy film? The answer to the latter question is: Yes, it is. Comedy films do make you laugh but you don't really keep smiling once the film is over. There are certain comedy films that can also be categorized as feel good, but typically, funny movies don't automatically qualify as feel good movies. The films that do get classified as feel good are those that leave you feeling not just good about yourself but also about the world in general. You come out of it more optimistic about life. You want to trust your abilities and have faith in people around you.
Life is like a boat in an ocean. The ocean is an unpredictable place to be in. It can be calm as a cow or ravaging as an enraged bull. Tough times are inevitable and they eventually make us stronger by the time we reach the end of the road; but it is quite a difficult journey that you need to experience on your own. Tough times teach us what words, spoken or written, cannot. The movies on this list will help you deal with such times. Obviously, feel good movies come in different forms and shape. Some may make you laugh, while some may make you cry. But ultimately, you will end up feeling rejuvenated and happy. With all that said, here is the list of top uplifting movies ever. The list consists of several feel good romantic movies. You can watch some of these best feel good films on Netflix, Hulu or Amazon Prime.
25. The Karate Kid (2010)
'The Karate Kid' is a movie that transcends the barriers of age and turns into a heartwarming experience. The characters are crisp and the plot believable. Much like the previous installations, the story is driven by Dre being bullied by a martial arts prodigy, Cheng. Things turn for the better when a maintenance guy, Mr. Han agrees to teach Dre martial arts and make things better for him. The movie's objective of portraying hardships in the ocean of life is commendable and hits the right chords. This might actually prove to be a very nostalgic experience for many of you.
Read More: Best R-Rated Movies of All Time
24. The Green Mile (1999)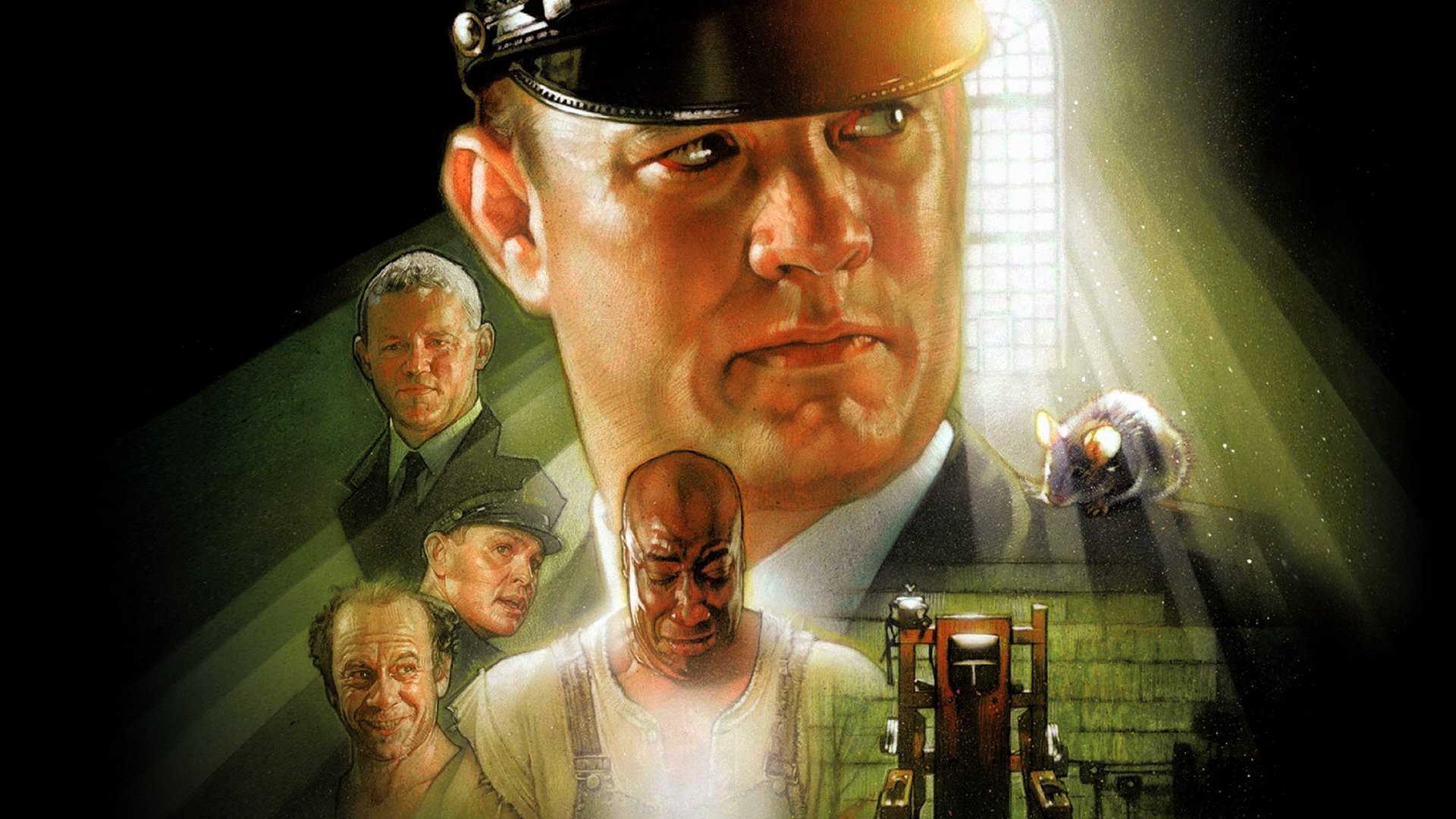 Sometimes we meet people who change the way we perceive things and make us better. 'The Green Mile' revolves around Paul Edgecomb (Tom Hanks) who narrates a life-changing incident to a companion Elaine Connelly. This movie shows us that the most unusual people can turn our lives upside down. It's an incredibly well made film with elements of fantasy and tragedy blended beautifully.
Read More: Best Movie Cameos of All Time
23. Forrest Gump (1994)
More often than not we've heard this from our elders or read it on that one poster in our gym: when the going gets tough, the tough get going. Forrest Gump (Tom Hanks) is an innocent, hard-working man. Born with a below average I.Q. of 75 and weak legs, his steely attitude will not only win him football matches but also gets him a scholarship into college. The character endears us with his naive charm and selfless motivations. This movie scores all the points when it comes to direction. If you really think that genuine, honest people in the world can't make a difference, 'Forrest Gump' will definitely change your mind.
Read More: Best Psychedelic Movies of All Time
22. Whiplash (2014)
For the ones who think competition and pushing limits are overrated, this astoundingly crafted movie by Damien Chazelle will keep you thinking long after you'd have hit the stop button. Starring a ferocious J.K. Simmons in the supporting role, who takes the film to an insanely new level, 'Whiplash' is an incredibly inspiring experience. His character Terrence Fletcher's selfish motivations and the ambitious reciprocation by his student Andrew Neiman (Miles Teller) keeps the fabric of this movie tugged and tense. The aggression will pump you up and the beats will keep your feet tapping. The conclusion will leave you with a lot of questions that will make you revisit the film again and again.
Read More: Best Rags to Riches Movies of All Time
21. The Fault in Our Stars (2014)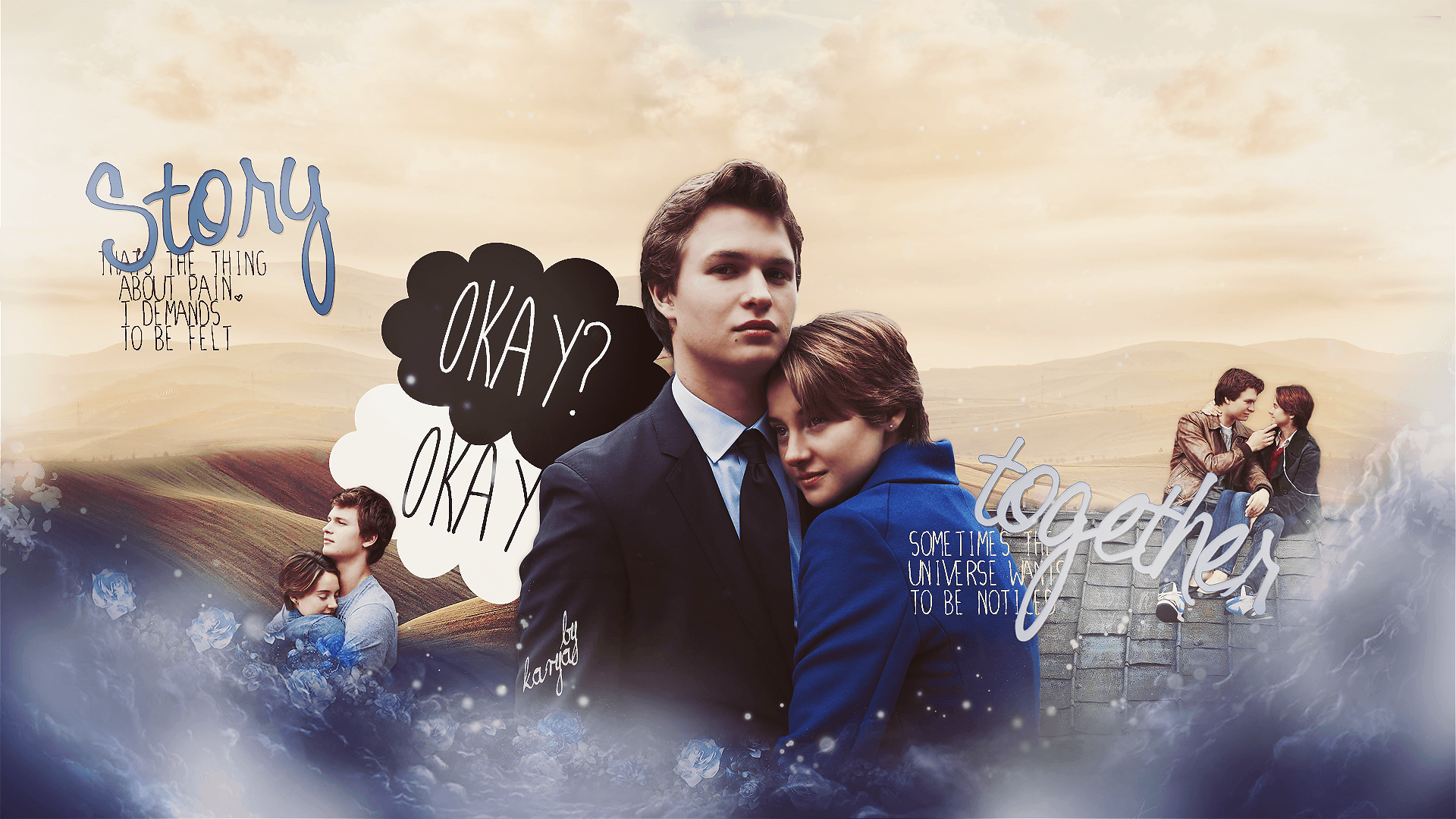 Some stories make us realize the importance of pain in our lives. When life hits you, it hits hard and hits constantly. This young romance is unlike the cheesy romcoms you come by often. It is laced in grief and a mature understanding of pain through the eyes of a cancer-stricken girl. This movie plunges into the depths of questions that have baffled even the wisest: Is togetherness the only way to love someone? Time heals everything, but what if we do not have the time to heal?
Read More: Best Comebacks Ever in Movies
20. A Beautiful Mind (2001)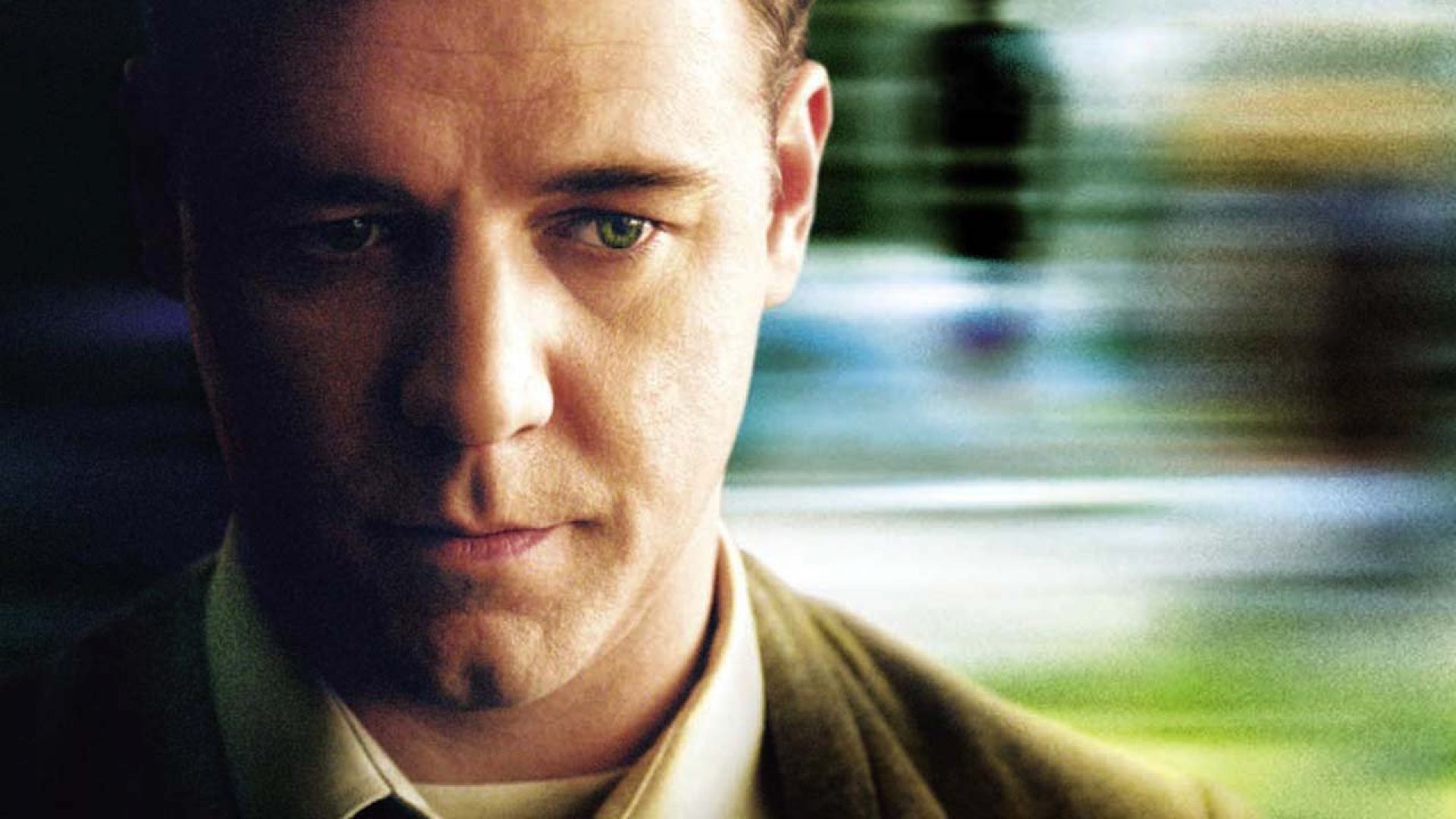 This movie revolves around John Nash (Russell Crowe), who experiences paranoia as a result of his cryptographic job. The movie takes you on a journey as to how Nash overcomes this ailment with the aid of his wife Alicia (Jennifer Connelly). It is a reminder of how love can cure the greatest of afflictions.
Read More: Best Edited Film Sequences of All Time
19. Begin Again (2013)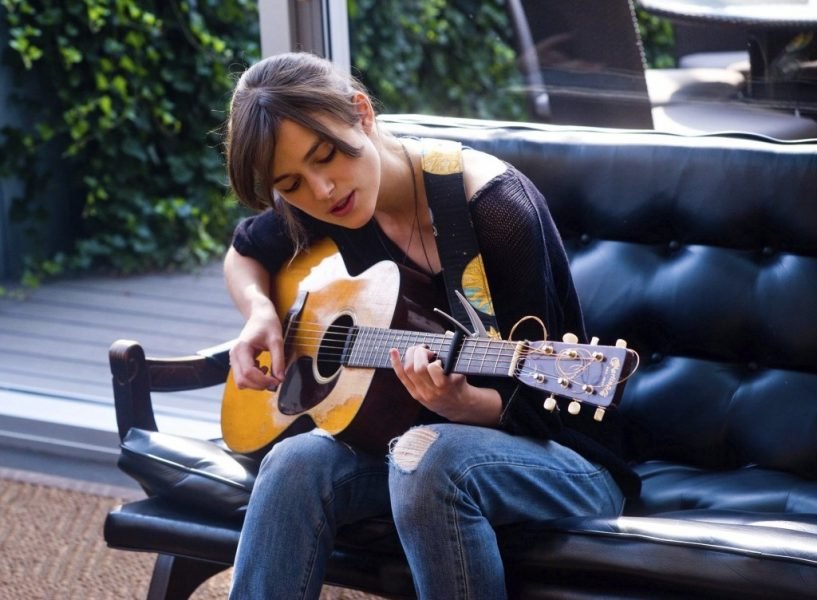 Breakups are those tough times that give us time to focus on ourselves. They bring a profound change in the way we think and bring us closer to ourselves. With its musical inclination, John Carney is able to pitch us into the life of Gretta (Keira Knightley), a songwriter, after she breaks up with the up-and-coming singer Dave (Adam Levine). Later, her story entwines with that of Dan (Mark Ruffalo), a record label executive, and depicts how they create music that touches the deepest corners of the soul. 'Begin Again' is a must watch for music and romance lovers.
Read More: Best Slasher Movies of All Time
18. 500 Days of Summer (2009)
Dealing with heart breaks is perhaps the most gruesome experience one encounters in life. This is the story of 500 days of the togetherness and separation of two people completely antithetical to each other. The transient way this movies is crafted and the contrast that has been portrayed between the expectation and reality in life strikes a chord which helps us connect to the characters. Tom (Joseph Gordon-Levitt) and Summer (Zooey Deschanel) take us on an emotional adventure, offering insights into love, adulthood and individuality.
Read More: Best LGBT Movies of All Time
17. Invictus (2009)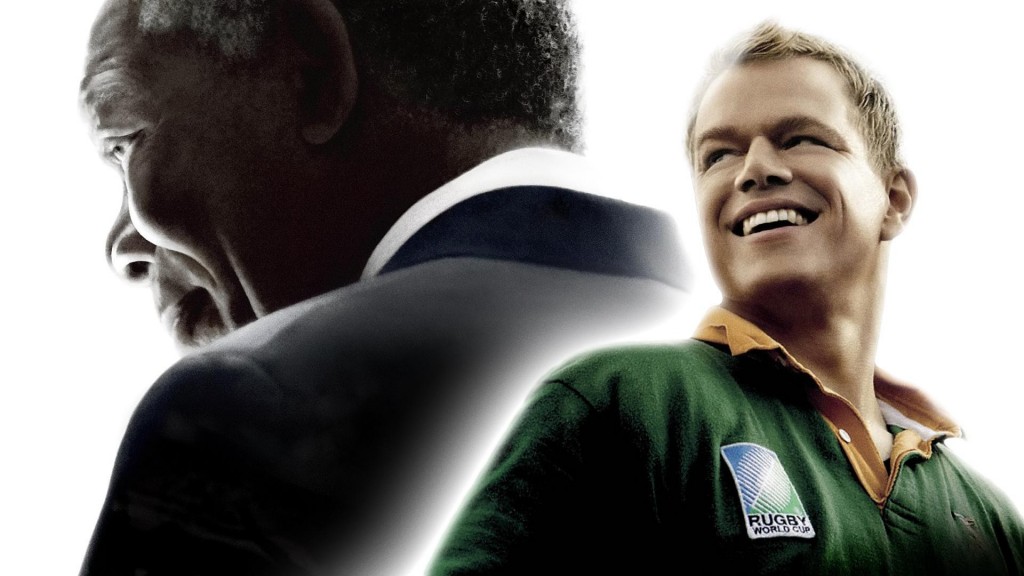 When a nation is born and given a chance to stand on its own feet, it is the people and most importantly the leaders that are instrumental. Nelson Mandela (Morgan Freeman) helps South Africa redeem its self-worth in front of the world by means of sport. When a whole nation faces a tough time, the people shall come together and coalesce into an entity that is far from being brittle.
Read More: Greatest Short Films of All Time
16. Never Back Down (2008)
Moving to a completely new part of the country is a struggle that we all must have faced at some point in our lives. Although this movie failed to garner positive reviews, it still captures the pain and the angst one feels after being beaten down to the ground and the struggle to get back up. Tough times are here, never back down!
Read More: Most Colorful Movies of All Time
15. Eternal Sunshine of the Spotless Mind (2004)
You always go back to the thing you always wanted the most. As simple as it may sound, the crux of the phrase lies not in the understanding but in leading back to it. This Jim Carrey and Kate Winslet-starrer will lift you up and make you smile as though you were living the experience yourselves. An eraser can rub off the graphite but not the impression – that is the closest description I can give without spoiling the film for you. This movie has a myriad of vivid imagery that won't let your eyes wander away from the screen for even a second.
Read More: Best Historical Movies of All Time
14. Good Will Hunting (1997)
You're a child prodigy and a genius who can prove theorems that professors took months for; but, you are a labourer. Being an orphan is perhaps the toughest thing that one can face. This brilliant film, written by Ben Affleck and Matt Damon, revolves around a Boston-based brat who does odd jobs but possesses a brilliant mind. The story lunges into the depths of his insecurities that hinder his personal and professional growth and depicts how Sean Maguire (Robin Williams) breaks down the barrier he had set between what he was and what he could be.
Read More: Best Opening Lines in Movies
13. Fight Club (1999)
I might have to break some rules here. Two, to be precise; but rules are made to be broken. This movie is chaos leading to something phenomenal, sailing you away from tough times and leading you to a horizon with a bright sun. The characters drive this movie to a point that holds the key to everything you might feel is pure garbage. This is one flick that will force you to question your sanity. Well, I've already said enough about things I mustn't have. This one will make you tougher than you think. Watch it, because it's a truly life-changing experience!
Read More: Best Western Movies of All Time
12. Say Anything (1989)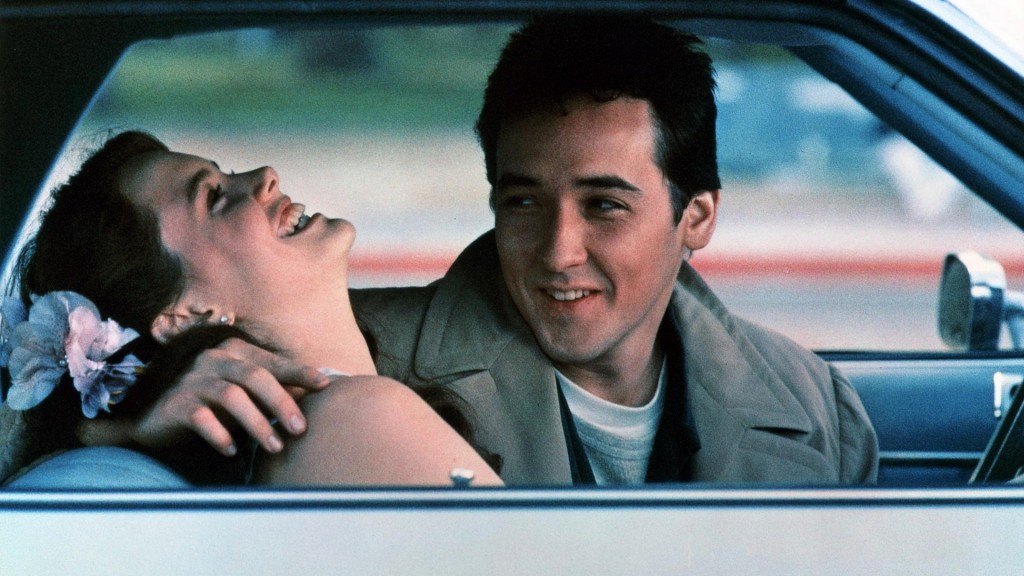 'Say Anything' is about a high school senior named Lloyd Dobler who wants nothing more than to go out with the beautiful and intelligent Diane Court. Lloyd attempts to win her heart over the objections of her over-protective father before Diane leaves for a scholarship in England. Funny and touching in equal measure, it is a film that will surely make you feel better about life.
Read More: Best Vigilante Movies of All Time
11. Groundhog Day (1993)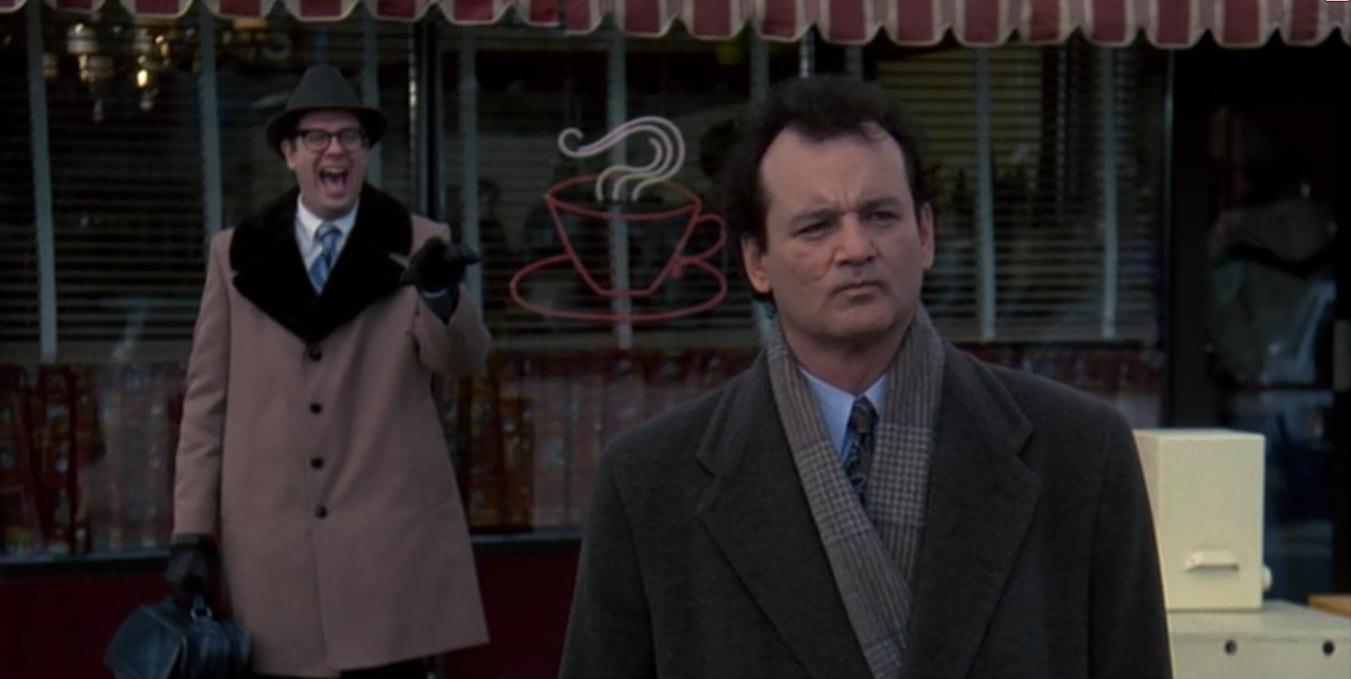 'Groundhog Day' is a film about taking a bad situation and turning it around in order to benefit not just you, but all those people around you as well. Phil Connors (Bill Murray) is a weatherman who finds himself in a strange situation: he's reliving the same day over and over again! The film chronicles his life from the beginning of this otherworldly happening to when he exercises it to get what he wants. It sends a lovely message about how, if we are confident and determined, we can conquer just about any problem that comes our way.
This Harold Ramis film beautifully mixes comedy and drama to create a fresh experience that is unlike any other film out there. It is both entertaining as well as moving. The way Phil's character changes from rude and snobby to compassionate and friendly is indeed inspiring, mainly because of the way he learns to accept the problems that come his way, by taking advantage of it rather than complaining about the state it has left him in. The movie will leave its viewers both happy and thinking.
Read More: Most Difficult to Watch Movies of All Time
10. Bridget Jones's Diary (2001)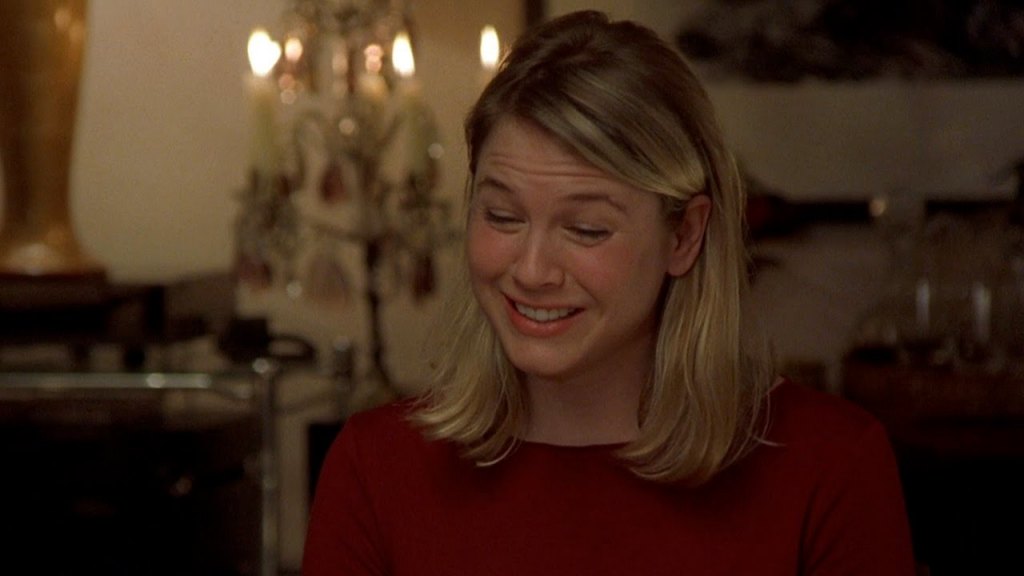 Bridget is struggling against her age, weight, job, and the stereotypical imperfections. When she resolves to take control of her life, she meets Mark, who likes her for just the way she is. No film on this list will make you feel good about yourself as much as 'Bridget Jones' Diary'.
Read More: Best Sci-Fi Movies of All Time
9. Love Actually (2003)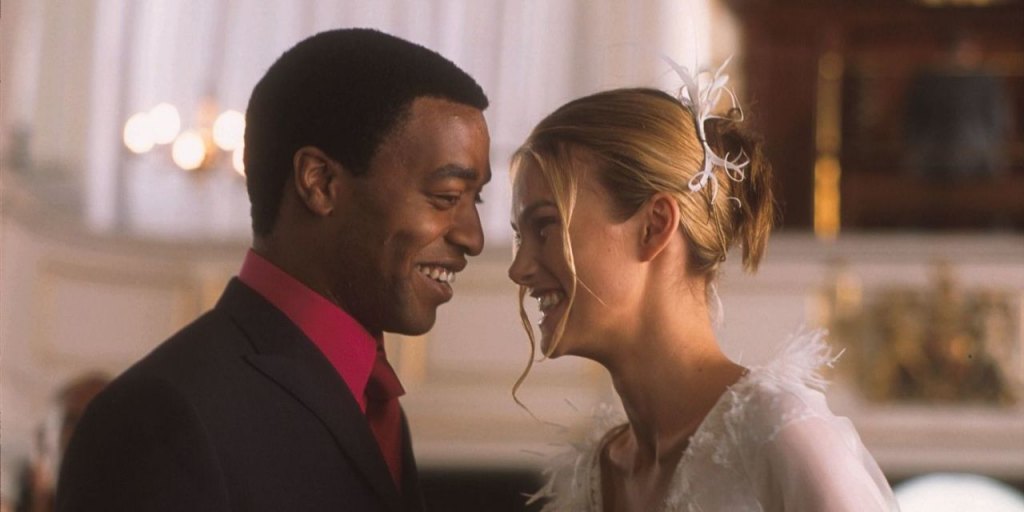 Yes, 'Love, Actually' is not a perfect movie by any means — it's extra saccharine and purposely sentimental — but one must admit that feel-good movies don't come in better shape and form than this. Say what you may but the Keira Knightley-Andrew Lincoln track remains the sweetest thing you might have ever seen.
Read More: Best Introspective Movies of All Time
8. The Perks of Being Wallflower (2012)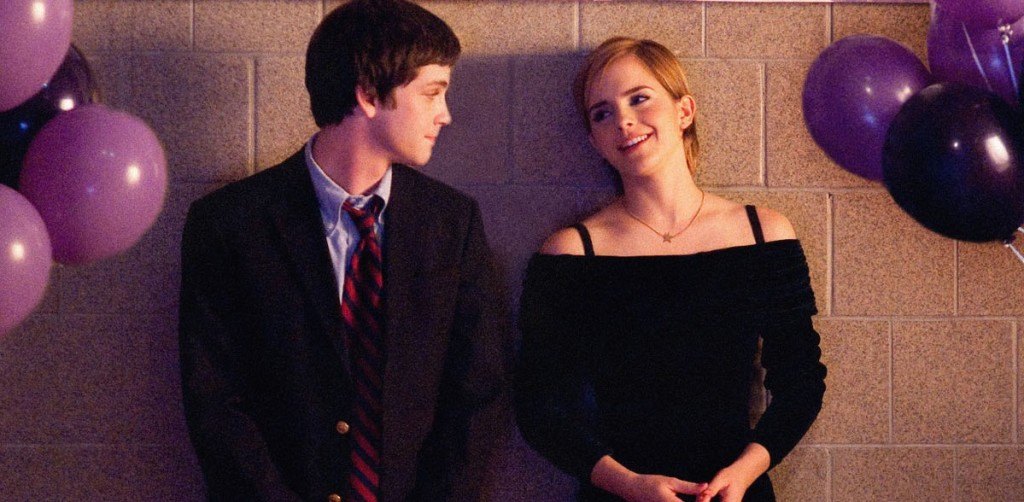 The biggest achievement of 'The Perks of Being Wallflower' is how beautifully it captures the rich tapestry of growing up experiences soaked in lessons learnt for lifetime. There are very few films made nowadays that have the power to take you back through time and leave you with nothing but pleasant, feel-good memories, and may be leave a drop of tear in your eyes. 'The Perks of Being Wallflower' is one of them.
Read More: Movies That Broke World Records
7. Boyhood (2014)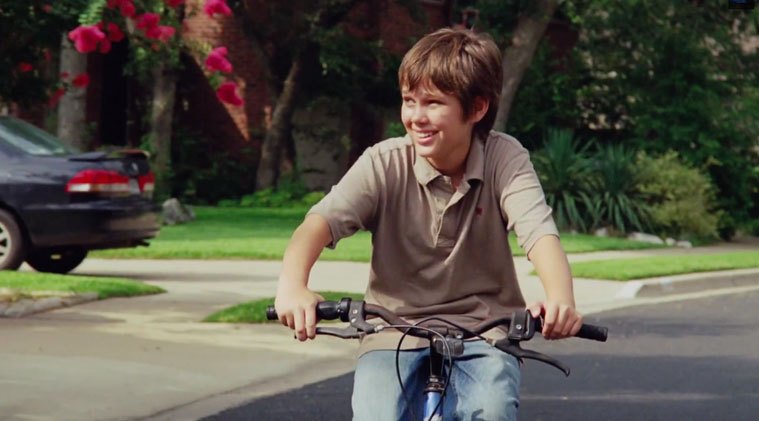 'Boyhood', more than just a film, is an observance. An observance of a 6-year-old boy growing up to become an 18- year-old adult; an observance of what a mother has to go through to raise children; an observance of what a father means to his children and vice-versa; and an observance of a family — their struggles, their joys, and their sorrows. 'Boyhood', in a way that very few films do, transcends the boundaries of cinema and becomes a tiny part of our own existence and experience.
Read More: Best Introvert Movies of All Time
6. Shawshank Redemption (1994)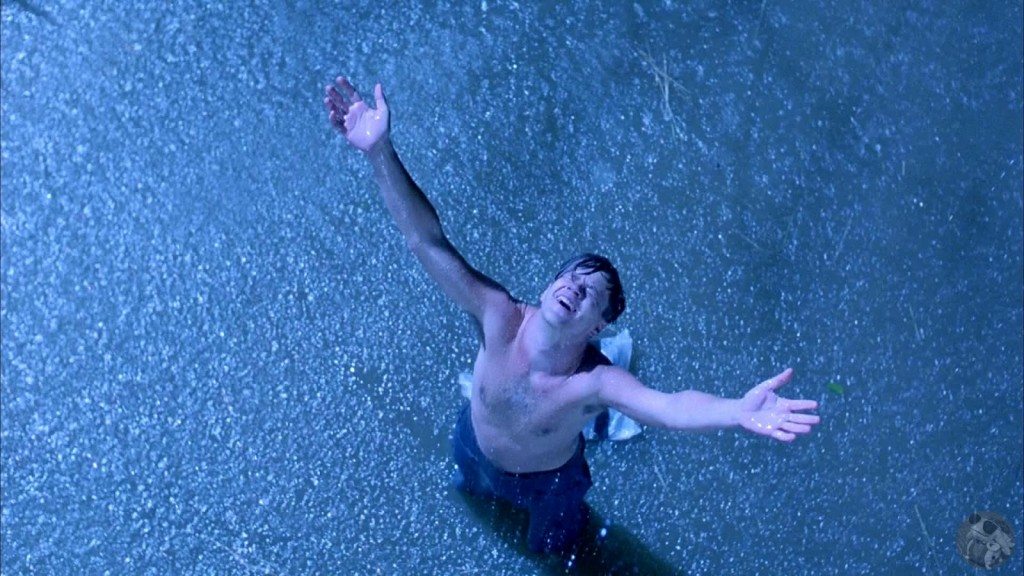 Your wife was cheating on you and you get framed for a crime you did not commit. Things could not have gotten worse for you. This is an uncanny story of a person with rock solid resolve and a will to be free despite all odds. Directed by Frank Darabont, this extraordinary story is brilliantly crafted for the big screen. As tough as the times got for Andy Dufresne (Tim Robbins), he held his head high and braved the odds that were to be his cornerstone for redemption. Morgan Freeman with his gritty narration will keep you glued to the screen.
Read More: Best Movie Trailers of All Time
5. Singin' in the Rain (1952)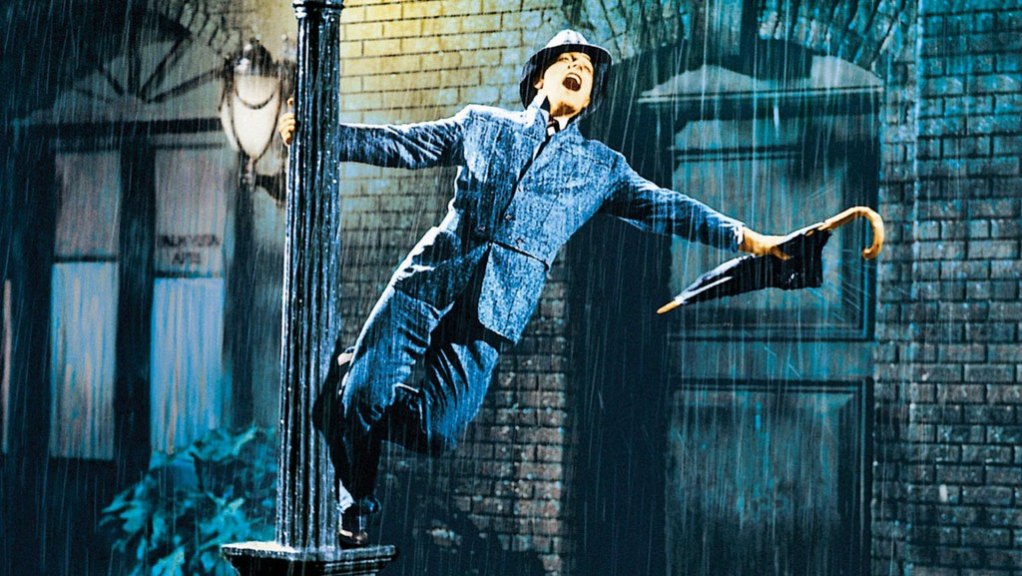 Widely considered as the greatest movie musical of all time, 'Singin' in the Rain' was a humble success at the time of its release but has grown in stature over the years. The film focuses on the transition of the industry from silent features to "talkies", and is still as relevant as cinema continues to grow and redefine itself. It is profound in its expression of nostalgia, sharp as a tack in its depiction of humor and I promise you, you won't be able to stop singing the title song.
Read More: Best Movies That Break the Fourth Wall
4. Peggy Sue Got Married (1986)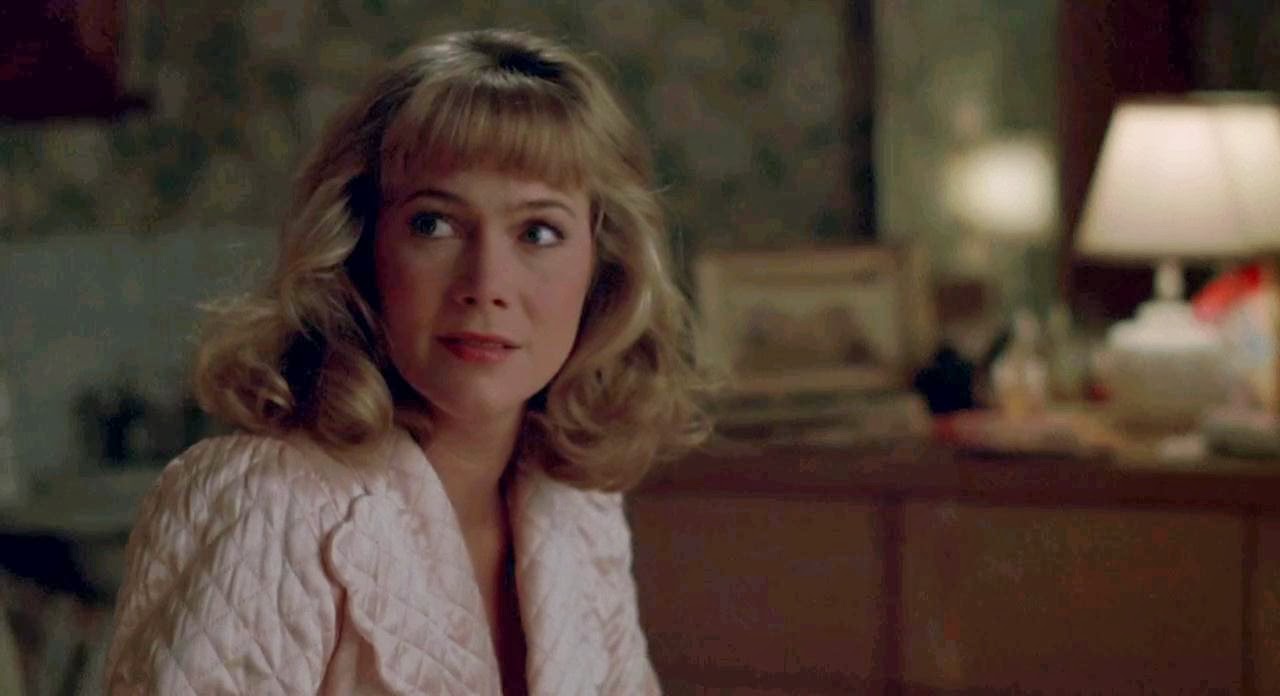 What if you got the chance to relive your memories? Would you want to come back to your present life, or would you rather stay in that blissful period of joy and happiness? 'Peggy Sue Got Married' is one of Francis Ford Coppola's most personal films. When Peggy Sue (Kathleen Turner), a middle aged woman who's getting a divorce from her high school sweetheart, attends a reunion with all her old classmates, she suddenly faints. When she regains consciousness, she finds herself in high school, and the year is 1960.
Imagine that you had a chance to talk once again to your departed grandparents. How would you feel? What about all those nostalgic memories of your childhood that have lingered in your mind even after all these years? It would be so great to travel back in time, wouldn't it? The film shows Peggy Sue walking around her memories, wondering how she got there. She loves it so much that she doesn't wish to leave. There are no divorces in her past; no taxes, no financial problems – just joy and cheerfulness.
Read More: Best Movie Weapons of All Time
3. Up (2009)
This Disney–Pixar film is one of the more popular movies on here. It is a comedy-drama about an old man (voiced by Ed Asner) and his desire to fulfill a promise that he had once made to his late wife. Along the way, he meets many wild and colorful characters who keep him from reaching his destination, much to his annoyance. The film sends a powerful message about the importance of letting go of past grievances and finding happiness in what we have, so that we can continue to live life happily.
'Up' is one of Pixar's greatest efforts, and one of the greatest animated films of all time. It is as hilarious as it is heartfelt, and is a great example of children's films that can be viewed and enjoyed by even adults. The message is very simple to grasp and is conveyed in a manner that makes it appealing to all kinds of viewers. Add to that Pete Docter's excellent storytelling abilities and we've got ourselves a fantastic movie.
Read More: Best Movies Featuring Only One Actor
2. The Pursuit Of Happyness (2006)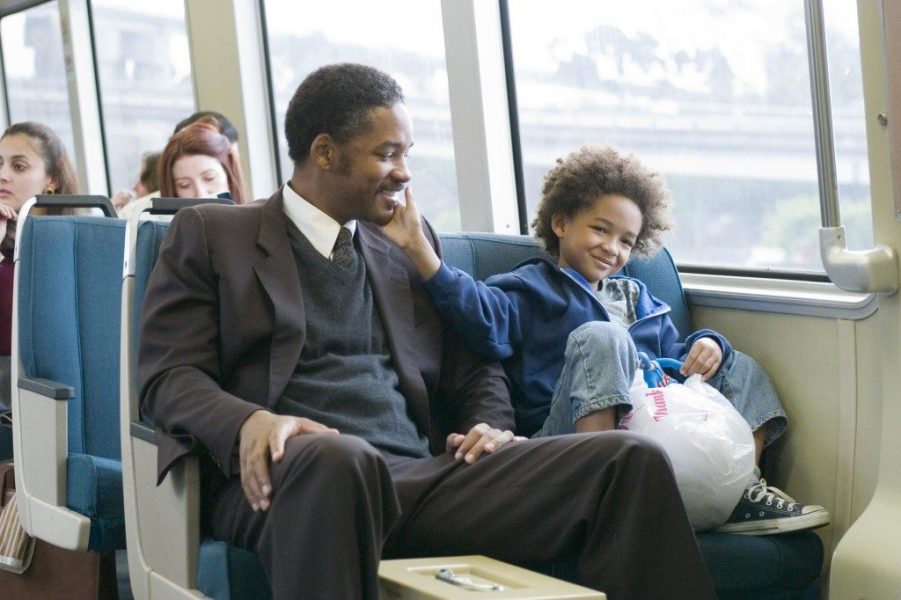 Watching 'The Pursuit Of Happyness' is quite an emotional experience. Chris Gardner (Will Smith) is a man broken and beaten down by the events happening around him. The film shows how he and his son (Jaden Smith) get on with life during these rough patches using all that they have. Based on true events, this film assures the viewer that if they use their wits and talents, no matter how little they have of it, they will ultimately succeed.
Perseverance. A steely resolve. Belief. These are very small words but are words that can steer you out of those tough times. Christopher Gardner finds himself at the verge of bankruptcy and a failing marriage. With nothing but his ideals and son by his side, he tries to march ahead in life and finds success despite indomitable odds. This movie is as heart-wrenching as it gets and will make you cry and smile at once. I'd also like to quote Gardner from the movie: "Don't let anyone tell you that you can't do it. Not even me. You got a dream, you gotta protect it. When people can't do something themselves, they're going to tell you that you can't do it. You want something, go get it. Period."
Will Smith gives one of the greatest performances of his career here by playing a man who covers his sadness with a façade so as to not let his son find out what they are going through. He knows for certain that he is good with people and numbers, and he has mastered the Rubik's Cube as well. We feel for Gardner while watching the film because he tries his best to financially support himself and his child using only those three aforementioned skills. 'The Pursuit Of Happyness' is a deeply uplifting movie, and it instills a sense of hope and positivity in the minds of the audience.
Read More: Best End of the World Movies of All Time
1. It's a Wonderful Life (1946)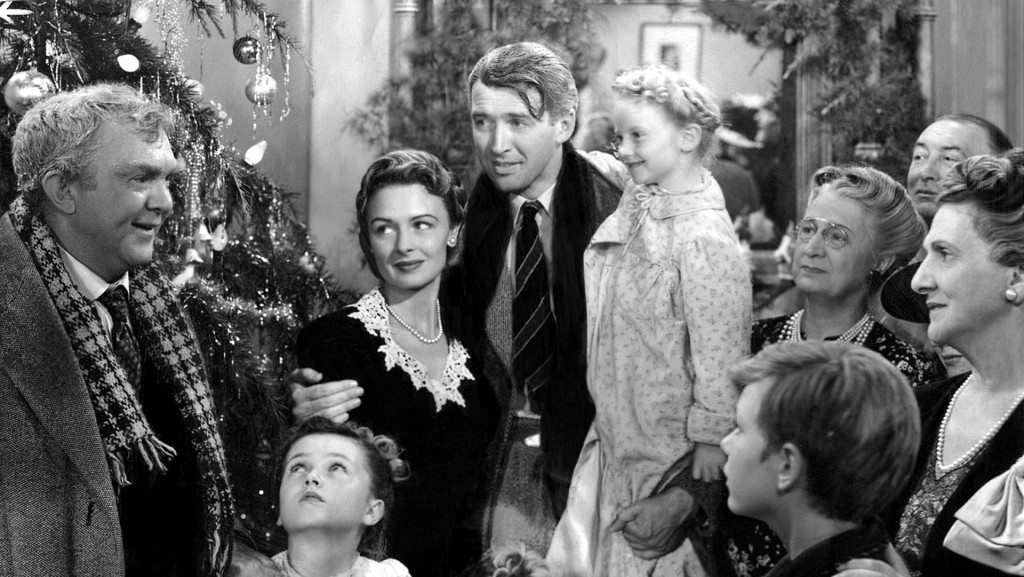 Often considered to be one of the greatest Christmas movies ever made, 'It's a Wonderful Life' is a movie that celebrates the life of every person on the planet, because the message it sends is universal. George Bailey (Jimmy Stewart) is a man who gives up on all the dreams he had for himself in order to help the others in his life, and this brings him immense pain and sadness. He becomes suicidal due to the lack of importance he thinks his life has. As he reaches a nearby bridge, sad and drunk, he is visited by a guardian angel named Clarence who shows him how the world would've been if he never existed.
The movie may seem very simplistic, but there is a reason as to why it touched the hearts of many. 'It's a Wonderful Life' shows us that we are all important. No matter how big or small the changes that you bring into this world, a change is a change, and it ultimately does matter. Every person is worth something, and it is necessary to realize this and appreciate it, for then only will we truly be happy. What a beautiful lesson to learn from a film!
Read More: Most Inspirational Movies of All Time