American film actress Jennifer Lynn Connelly began her career as a child model. Born on 12 December 1970, she won Academy award for supporting role for movie "A Beautiful Mind" in 2002. She also went on to win Golden Globe and BAFTA for the same movie ( though her best performance according to me is in "Requeim for a dream". Here is the list of top 12 Jennifer Connelly movies.
1. A Beautiful mind (2001)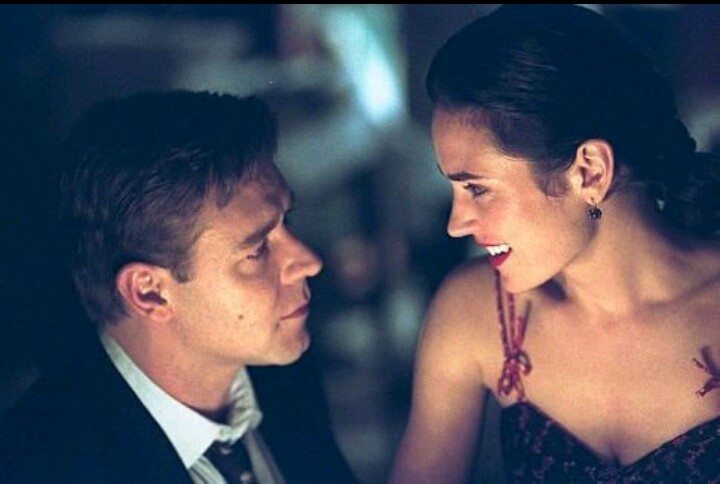 This movie won 4 Oscars including the Best picture Oscar. It was based on the life of mathematician John Nash ( played by Russell Crowe) who won Nobel Prize in 1994(after being diagnosed with schizophrenia). Jennifer Connelly plays role of his wife Alicia Nash. Jennifer Connelly delivers a stellar performance and her chemistry with Russell Crowe is praiseworthy. It was actually first mainstream role for Jennifer Connelly and she pulls it off brilliantly. She was widely praised for her performance.
2. Requiem for a Dream(2000)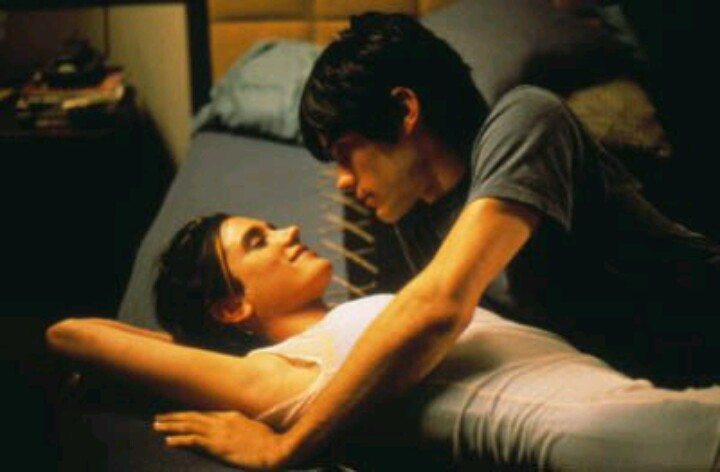 Darren Aronofsky's controversial chronicle of addiction starred Jennifer Connelly, Ellen Burstyn and Jared Leto in lead roles. She plays the role of Marion Silver who is girlfriend to heroin addict Harry(Jared Leto). In the movie, she prostitutes herself to pay for addiction. She went on for a full frontal nudity and lesbian orgy in which she shares dildo(quite shocking).It is the boldest role for Jennifer Connelly and the best one according to me. It is the most depressing movie you'll ever see!
3. Blood Diamond (2006)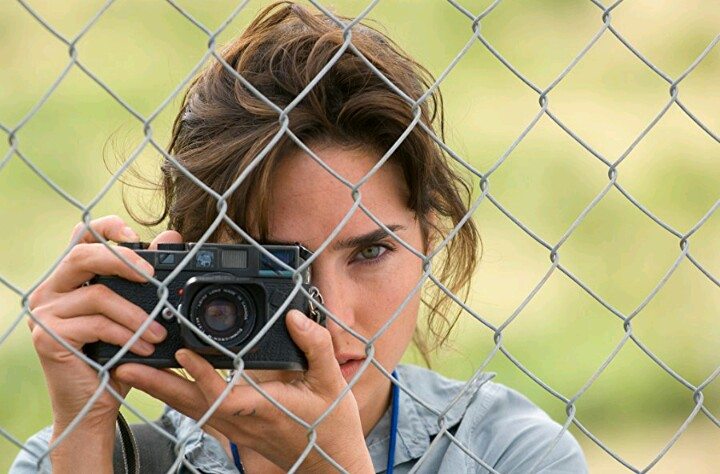 In this Edward Zwick movie set during Sierra Leone Civil war. Jennifer Connelly plays the role of an idealistic journalist Maddy Bowen who is determined for change. The story revolves around diamond mining in war zones and their use in financing conflicts and gaining profits for African warlords and diamond companies. Jennifer Connelly plays her part quite confidently (in exposing the diamond companies). She shares good chemistry with lead Leonardo DiCaprio who was nominated for Oscar for his role.
4. The Hotspot (1990)
Actor Dennis Hopper directed this sexy film noir (based on Charles Williams' 1952 novel "Hell Hath No Fury"). Though this movie was a commercial failure, it is remembered for its bare skinny dipping scene featuring Jennifer Connelly who delivers a sweet and beautiful performance ( she was just 20 then). She plays sweet and soft-spoken 19 year-old Texas car dealership office secretary Gloria Harper who is blackmailed over a dark secret in the movie.
5. Waking the dead (2000)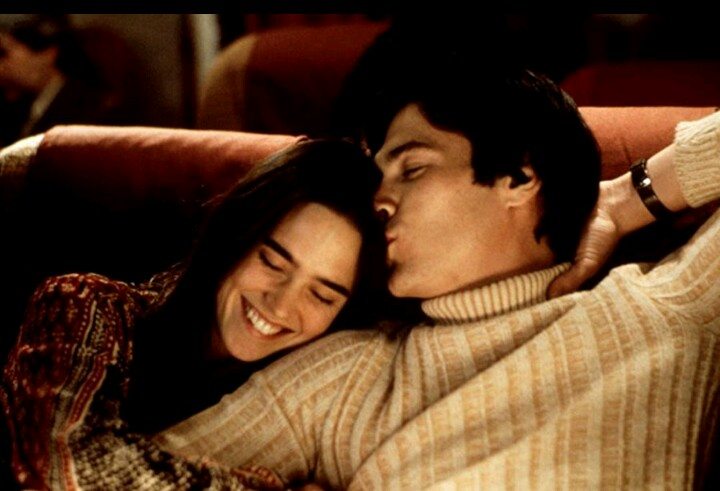 It is one of the most under rated movie starring Billy Crudup and Jennifer Connelly in lead roles. It is again known for the erotic scenes between the leads. Set in a political scenario, Jennifer Connelly plays Sarah Williams, a rebel who believes that a real change can't be brought within a corrupt system (her love interest wants to be President in this movie!).The couple is romantically close as they are politically apart, divided by Fielding Peirce's( Billy Crudup) desire to work within the system and Sarah's conviction that the system is the root of all evil.
6. Shelter (2014)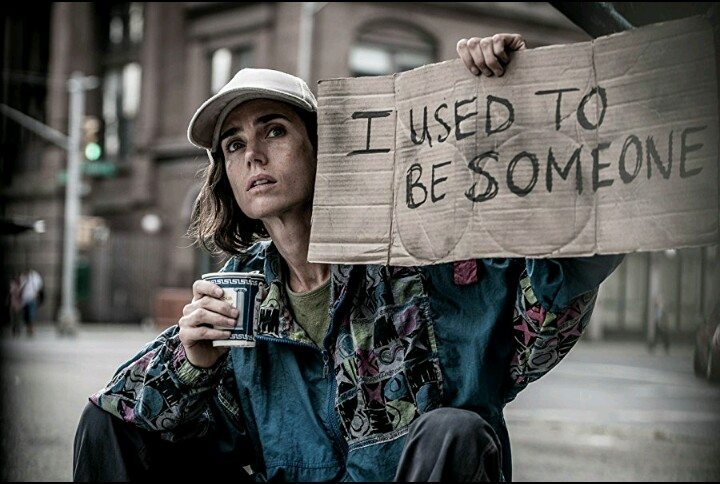 Directed by her husband Paul Bettany, this movie tells a story about two homeless people on the streets of New york who fall in love with each other.She delivers a believable performance and her chemistry with co- star Anthony Mackie is laudable. It is a thought provoking and most profound movie you'll ever see about homeless people.Shelter has lot of emotions and that's largely due to Connelly's solid performance in portraying the plight of a woman who has nothing left, and because she has nothing left, will do anything to survive.
Read More: Demi Moore Movies
7. Little Children (2006)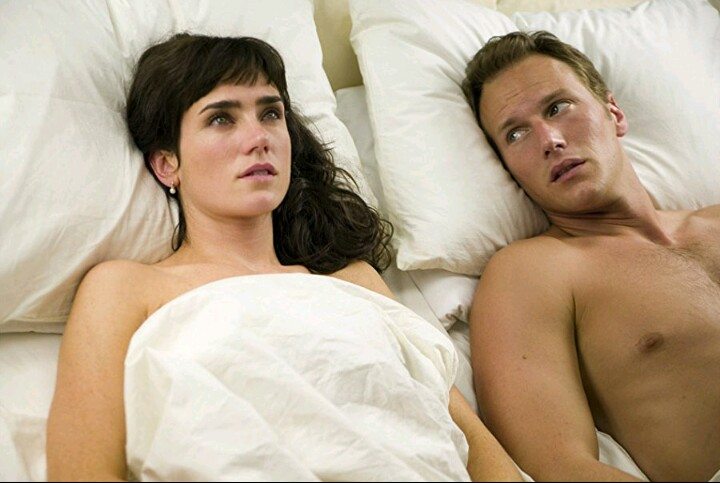 Director Todd Field's satirical take on western society was nominated for 3 Oscars. Jennifer Connelly has a little role to play and her performance is largely overshadowed by Kate Winslet. She plays the role of a gorgeous but emasculate and distracted wife of an adulterer (Patrick Wilson) who develops illicit relation with other woman ( Kate Winslet). Despite a stellar cast , she was able to stand out.The theme of parenting is central, the film examines how parents' behavior affects their children and the extent to which parents can change the world for good or bad through what they hand down to the children who inherit it.
8. Reservation Road (2007)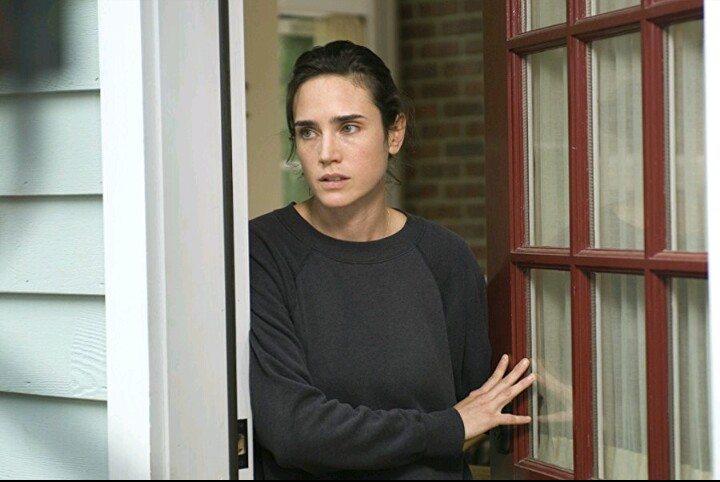 Jennifer Connelly had a difficult role to play in this movie.The story revolves around two families whose lives take a turn after a tragic accident. Ethan and Grace Lerner (Joaquin Phoenix and Jennifer Connelly) are a couple living in an affluent Connecticut town who lose a child in a hit and run accident. Lerner family struggles to cope with an unimaginable loss to an unknown perpetrator ( Mark Ruffalo) . It had a perfect script and casting with Joaquin Phoenix and Mark Ruffalo in the lead. Connelly beautifully essayed the role of a mother who loses his son. It has a moving and sad story.
9. House of Sand and Fog (2003)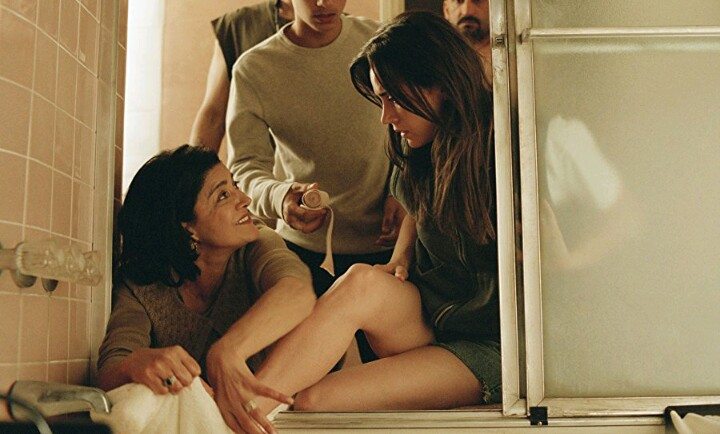 This movie is based on the cultural gap between Americans and immigrants from war torn countries. Jennifer Connelly portrays the character of Kathy who is an emotionally unstable woman and she is on the verge of losing both her husband's and family home (due to unpaid taxes). The conflict between Kathy and Col. Behrani ( played by brilliant Ben Kingsley who buys auctioned house) is shown in a dramatic way. One can hardly believe someone could give such a heart wrenchingly emotional performance as this and manage to retain a normal life. She is in a downward spiral of depression and self destruction. A totally believable and emotionally charged performance.
10. Career Opportunities (1991)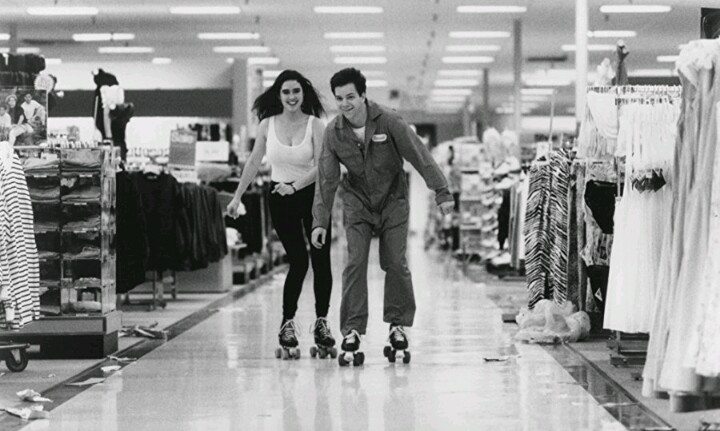 She was one of the most beautiful woman on earth and this movie captures her innocence in a beautiful manner. She mesmerizes with her raw charm and superb natural talent throughout the film. In this movie, Connelly plays a desperate rich girl who wants get away from her rich dad. The main reason to watch this movie is the seductive performance from Jennifer Connelly. Watch out for the horse riding scene!
11. American Pastoral (2016)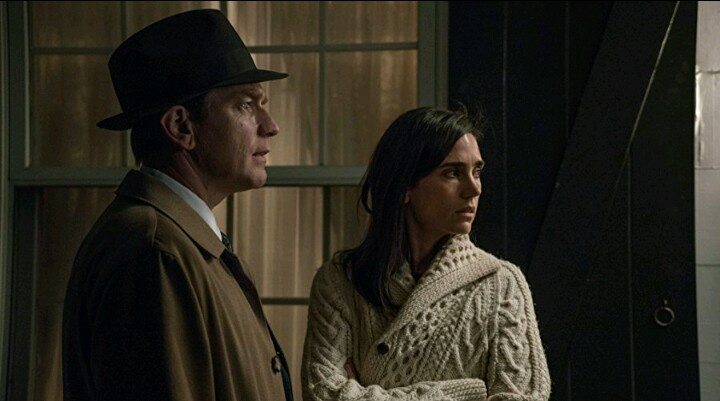 The movie is based on the Pulitzer prize winning Novel by Philip Roth of the same name. She plays wife of Ewan McGregor ( who directed the movie) whose daughter(inspired by radical politics ) joins turmoil of 60's in America."American Pastoral" is a unique combination of enlightening, inspiring and depressing. I gained a greater understanding of what was going on during the Vietnam Era in America(looked like modern day middle east)).How it affected the normal citizens?It is a thought provoking drama.
12. Aloft (2014)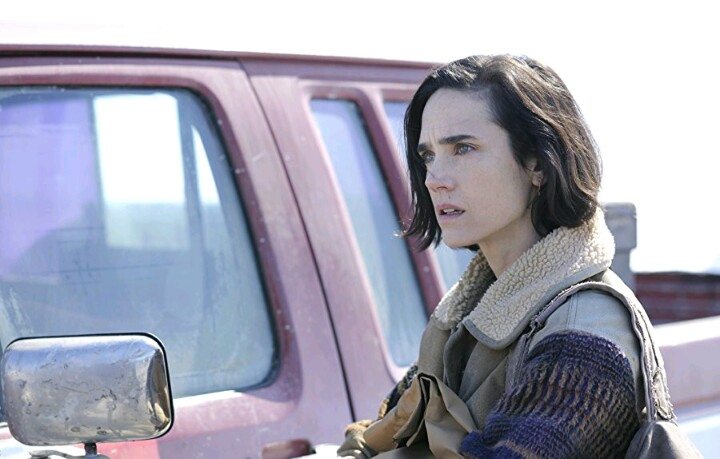 Aloft is only a well acted movie nothing more and was panned by critics (only meant for Jennifer Connelly fans). The story is about a mother who encounters her abandoned son. The meet takes place 20 years and what happens next form rest of the story. The role of son was played by brilliant Cillian Murphy.Jennifer Connelly's character is very spiritual and believes in healing. I believe her character is supposed to be Native American although I am not quite sure about this but a lot of her spiritual beliefs stem from them. All in all it was definitely worth the watch and not as bad as it was reviewed.
Read More: Tom Hiddleston Movies