Thomas William Hiddleston is talent, charm, and insane handsomeness packed into one. Yes, I know. This description sums up about most of the British actors. But there's something about these Brits, isn't it? Well, topic for another day. Coming back to Hiddleston. Over a rather short span of career, this actor has managed to play a wide range of characters, under some of the best directors, and at the same time managed to be a ball of sunshine who is out to save the world (or Sudan, at least!)
Let's leave it at that! He is a brilliant artist and should be getting more challenging roles to exploit the depth of his talent, and also, in the process, nudge him towards an Oscar. Here is the list of top movies and TV shows of Tom Hiddleston ever selected from his impressive filmography. You can stream some of these best Tom Hiddleston movies on Netflix or Amazon Prime.
10. Kong: Skull Island (2017)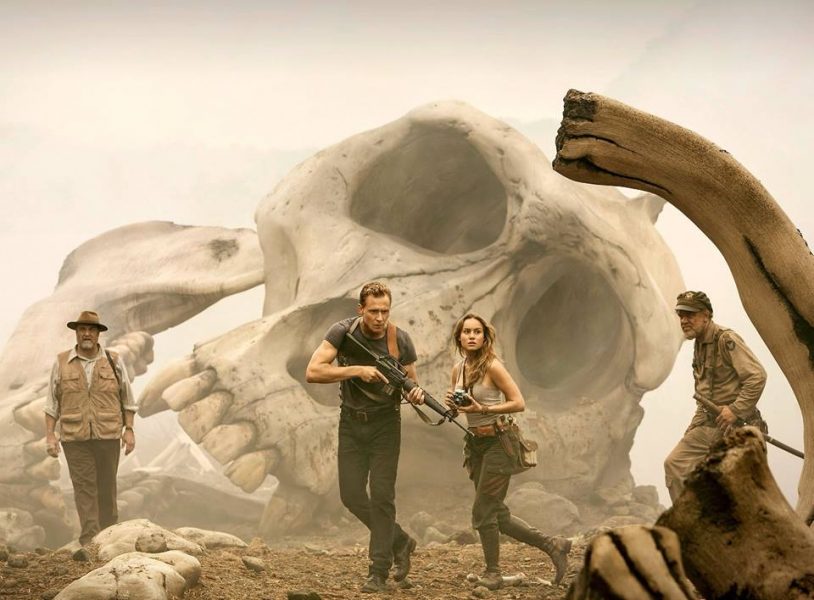 Okay, the film was not really good. Except, Sam L. Jackson. That guy is lit! So, Tom plays the character of James Conrad, an ex-serviceman in the British Army. He is good at tracking and hunting things, and this why he is brought in the team that goes on a dangerous expedition to Skull Island. There wasn't much to the character. He just had to be a badass, suave ex-soldier. The CGI would do the rest. But, Hiddleston took a certain demeanour and brought a 'man broken by War' aura that added the much-needed depth to Conrad's character and got us interested in his past. So, even if it was an average film, Hiddleston managed to bring out the best in his character and delivered a good performance.
9. Midnight in Paris (2011)
If you haven't seen this Woody Allen film, you are missing out- big time. Tom Hiddleston plays the role of the classic novelist, Scott Fitzgerald. Though only a short role, Hiddleston got under the skin of the character and managed to stand out in a film packed with stars such as Owen Wilson, Rachael McAdams and Marion Cotillard. He elegantly caught the accent right, got the looks right, got the drinking right too! His portrayal was so spot-on that people actually started comparing his resemblance to Fitzgerald. There is an argument out there on reddit. Go figure.
8. Crimson Peak (2015)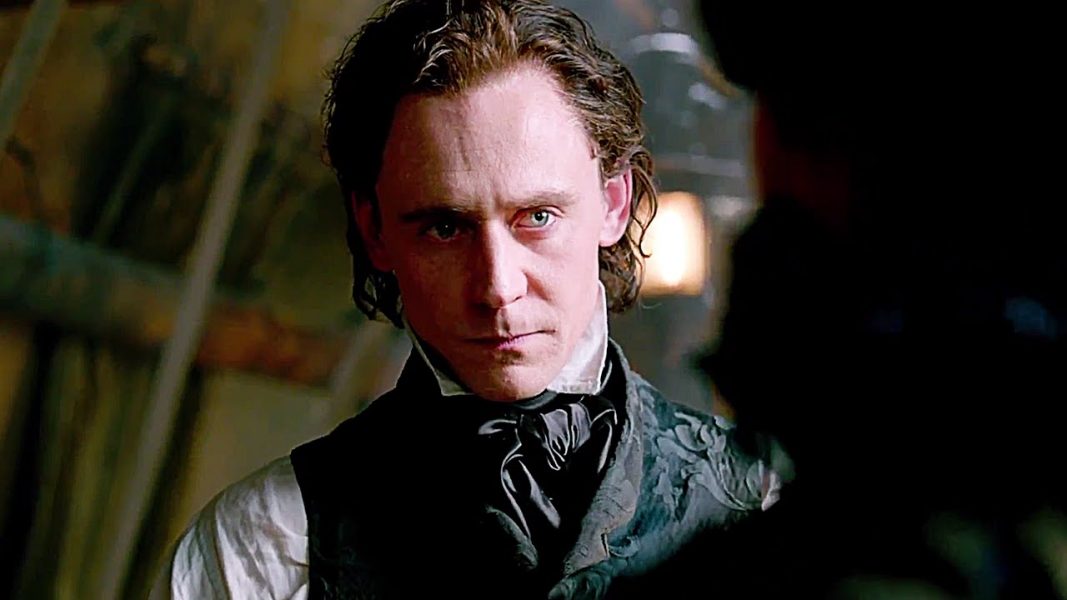 Taking us back to the Victorian Era, this film is a gothic-romance-horror. It has an array of complex characters in form of Thomas Sharpe, played by Hiddleston, and his sister Lucille, played by Jessica Chastain. While I consider Chastain as the star of the film, Hiddleston played the role of the tormented Baronet pretty convincingly. There is a touch of sadness that he adds to his character, which makes us pity him, even when he is supposed to be one of the villains in the film. And this isn't the first time he's done it! The inner conflict of Sharpe, as he tries to find a middle ground between saving his wife and keeping his murderous sister happy, couldn't have been portrayed with better sensitivity.
7. Only Lovers Left Alive (2013)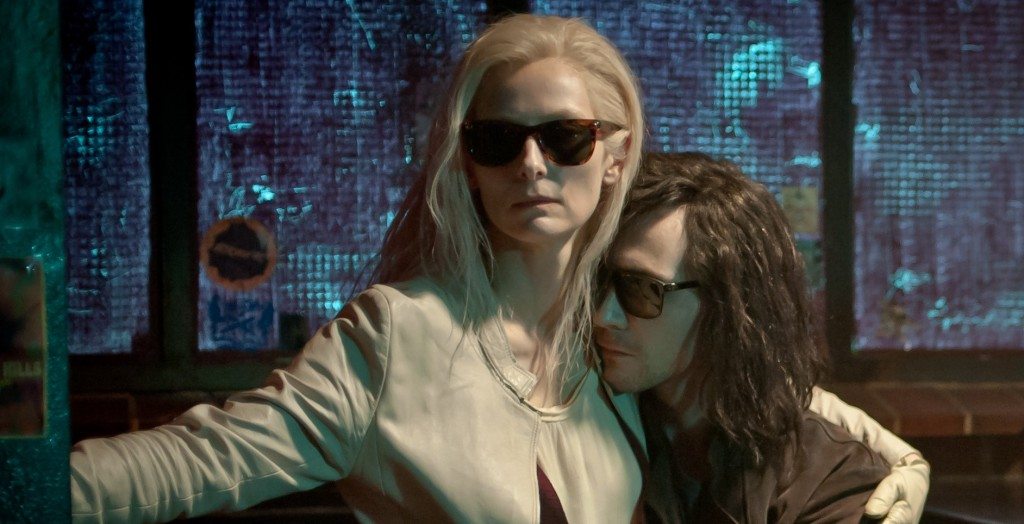 For fangirls who wanted to see Hiddleston as a vampire, this is it. Starring alongside Tilda Swinton, he plays the role of the vampire, Adam, who believes that human blood is contaminated due to environmental degradation. This is not your regular vampire movie, and Adam is not a clichéd vampire. Having lived for so long, he has gained a lot of scientific, artistic and cultural knowledge. He has withdrawn from the society, made uneasy by any sort of human interaction and, owing to all this, turned suicidal. Here, again, Hiddleston convincingly pulls off the character of a man who has seen and known too much of the world. The rock-star persona added to the pale, glum and uninterested character of Adam is more convincing than a century-old-vampire interested in a teenage girl!
6. I Saw the Light (2015)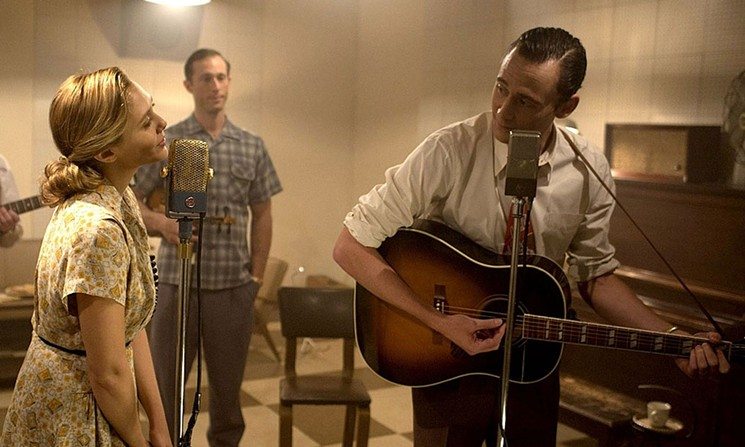 In this film, Tom Hiddleston has played the role of Hank Williams, a country music legend. The rise and fall of his career, the complications in his relationships and his problem of alcoholism come out as the major points here. Hiddleston carries out all the transitions effortlessly. There is an ease in his portrayal of Williams. This film also substantiates the fact that he is the master of accents. He took the heavy southern accent for this character and he totally nailed it. Not just this, he also sang all his songs. And now we know that he is just perfect. Just so you know, he is an amazing dancer, too.
Read More: Jennifer Connelly Movies
5. The Deep Blue Sea (2011)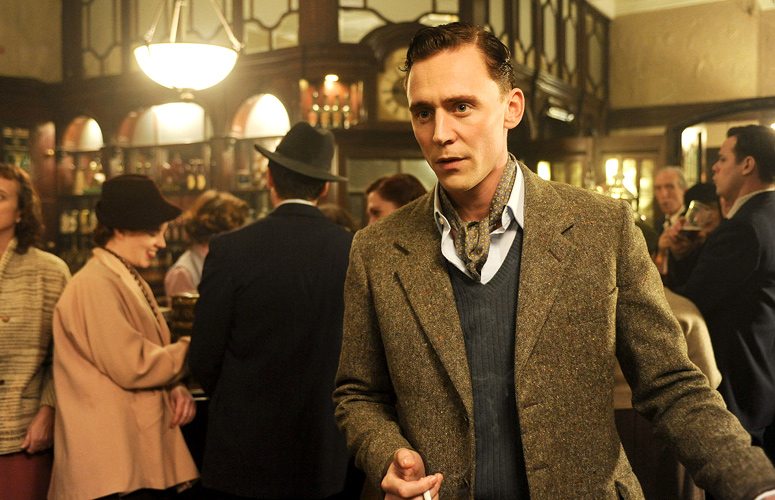 This film is about a married woman Hester, played by Rachel Weisz, and Hiddleston plays the role of her lover, Freddie Page. He is an ex-RAF pilot who can't find the excitement in his life that he used to have in the war. He falls in love with Hester, even when he knows that she is married. In the beginning, they are both taken by each other and are happy. But when Hester leaves her husband, who just won't giver her a divorce, and comes to live with Freddie, things change. There was a certain scene where Freddie just lashes out at Hester, where he screams his heart out. That is the best scene in this film. How an affectionate lover can change into an irritated, unaffectionate person, you can take tips from Hiddleston for that!
4. The Hollow Crown (2012)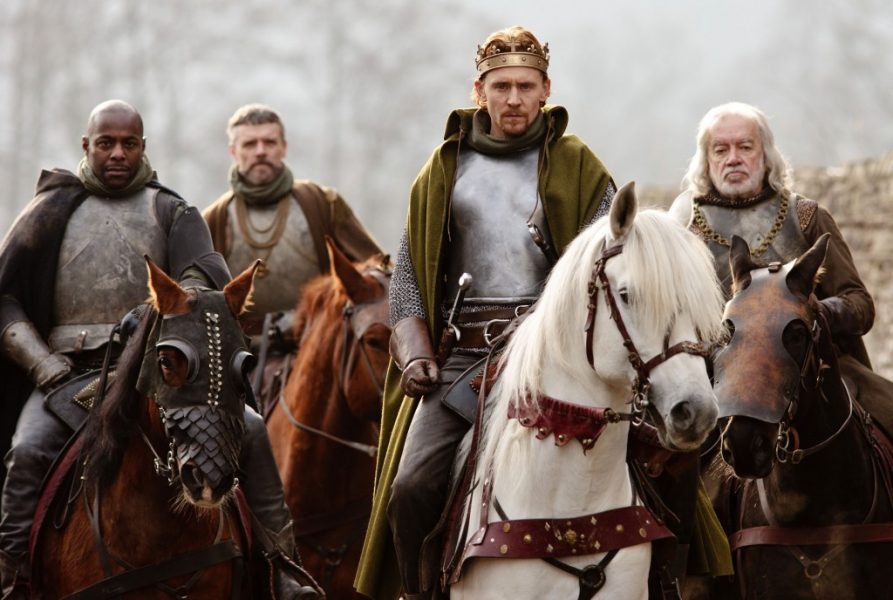 Ardent Hiddleston fans will know, that he is nothing, if not Shakespearean. In this tetralogy by Richard Eyre, Tom plays the role of Prince Hal/King Henry V. If you've read this play, then you will be aware of the intense rise and fall of King Henry V. Shakespearean characters are one of the most complicated characters to portray onscreen and are a challenge, as well as a dream, for every actor. The language poses a bit of a problem, and often we see the actors overacting their parts. But Hiddleston has majored in Shakespeare. (Literally. Read his Wikipedia.) And the ease with which he played Prince Hal, you'll be led to believe that this man doesn't belong in this era. He should be transported back to his time.
3. The Night Manager (2016)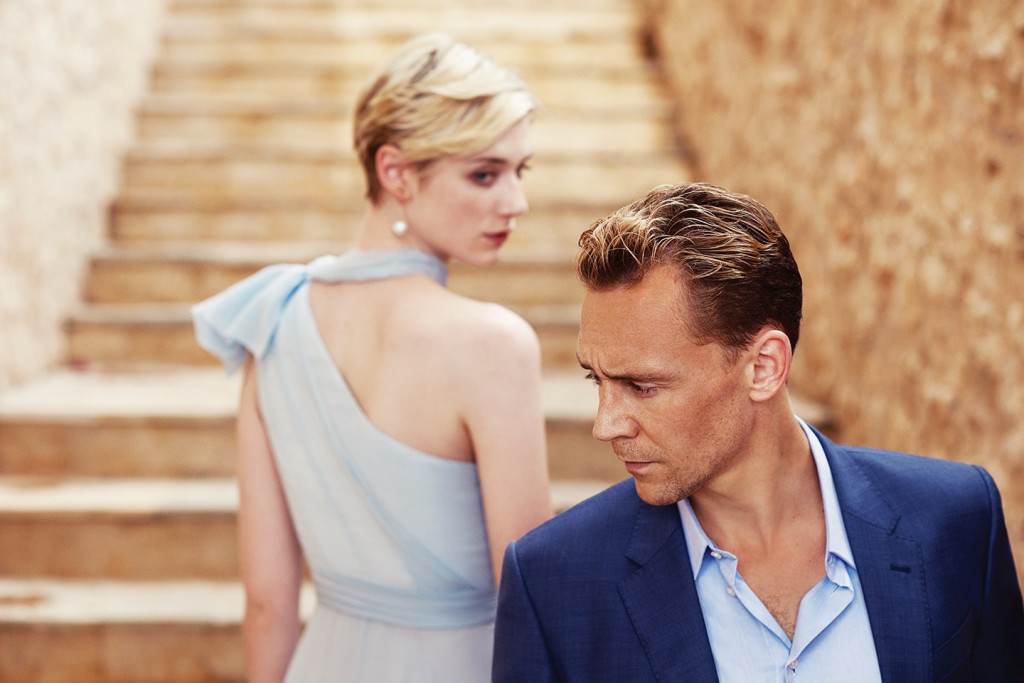 The role that got him further critical acclaim and landed him a Golden Globe is something that you shouldn't miss. Hiddleston plays the role of an ex-military guy, working as a night manager, who is recruited by the IEA to bring down Richard Roper, 'the worst man in the world', played by Hugh Laurie. There are a lot of layers to Pine's character- a kind, romantic man; a man out for revenge, driven by hatred; a man trying to save the world. While watching this show, Pine and Hiddleston felt the same to me, regarding the essence of characters. All the contrasts of love and hatred, loyalty and deceit are gracefully undertaken by him.
2. High Rise (2015)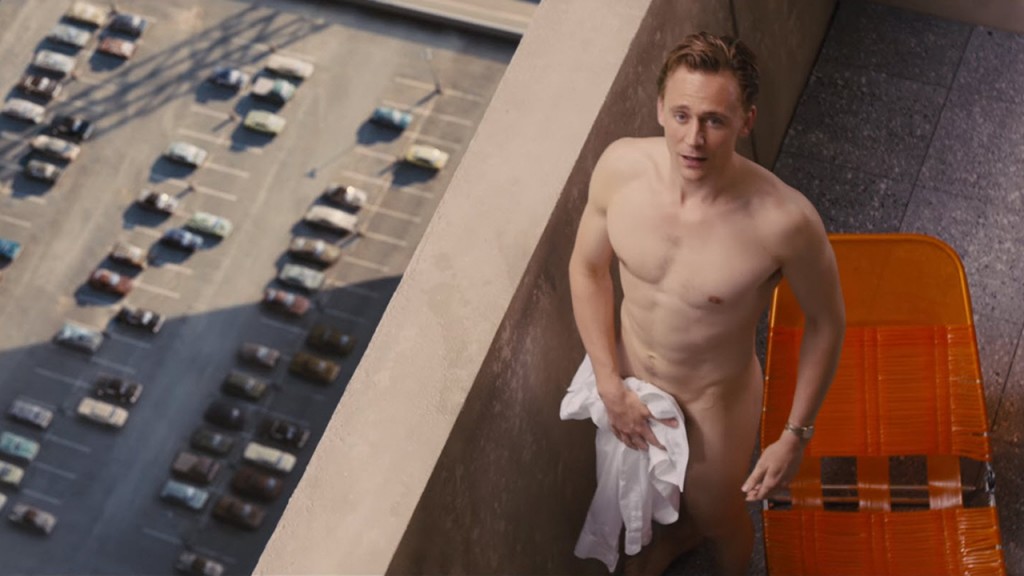 Why I put this role above Pine and Prince Hal is due to its complex nature. A man goes to live in the building of High Rise, where the residents have no reason for going out in the world because of the availability of all amenities there. They gradually cut-off from the rest of the world and form their own order. This leads to chaos. And Laing is caught right in the middle of it. This film is unusual and may not cater to everyone. But watch it for Hiddleston. The arc taken by Laing's role throughout the film is very thought-provoking. We see a simple, sane man gradually fall into the pit of impassive insanity.
1. The Avengers (2012)
Obvious, right? The role that shot him up to stardom and created a new fandom universe. Loki is complicated. He is not good, or bad. But somewhere in that grey area, in between. And Hiddleston plays it so well that it is hard to imagine anyone else as Loki. In Thor Series, no other character has the layers and complexities as Loki has. Perhaps, it is more about the way the character was written that he feels so good to us. But if you watch closely, you'll see the little actions and looks and body language that morphs Tom Hiddleston into Loki.
I do believe that this guy has much, much more potential than what he has already displayed. The movie can be bad, but Hiddleston will be on his peak performance. This is lost with some of the actors where they tend to go with the flow of the film and deliver bad acting. I wish I could see him live, in a theatre. That's where they say he is the best. But I ain't going to London anytime soon, so let's just make do with the movies.