It takes all a man has to succeed in this big, bad world. Some people pour every ounce of their being into a dream but sadly cannot even create even a ripple in the vast reaches of the universe. This list isn't about those people. Nope. The list is about the rags to riches movies.
In this list, we talk of films which tell the tales of dogged, tenacious, sometimes a little-too-headstrong people who started from the bottom and reached right at the pinnacle. Some managed to stay there, some fell into the vices of their own being. No matter what such stories evoke – inspiration or lessons – they guarantee classic cinema, which explains the presence of some of the greatest films of all time on this list. Without further ado, here is the list of top rags to riches movies ever. You can watch some of these best rags to riches movies on Netflix, Hulu, or Amazon Prime.
10. Rocky (1976)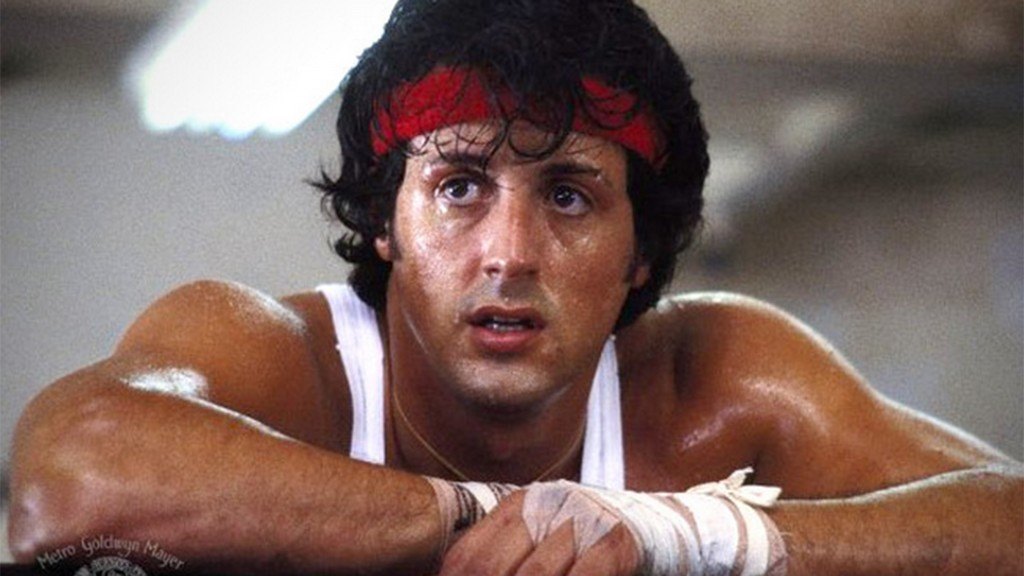 I remember an instance when I urged someone I knew to watch this legendary film which made Sylvester Stallone an icon. She replied "But I don't like boxing!". That's where most people are wrong! 'Rocky' is about so much more than boxing. It is about a blue-collar Italian-American who is single, broke and touching 30 but hasn't gotten anywhere in life. Then he gets a shot at the elusive glory of fighting the World Heavyweight Champ Apollo Creed, and boy does he make the most of it! A dramatic tale of resilience, which shows the importance of giving a fight even when all odds are stacked up against you, 'Rocky' can inspire even the biggest sloth to go out and "eat lightning and crap thunder."
Read More: Best Movies About Movies of All Time
9. Slumdog Millionaire (2008)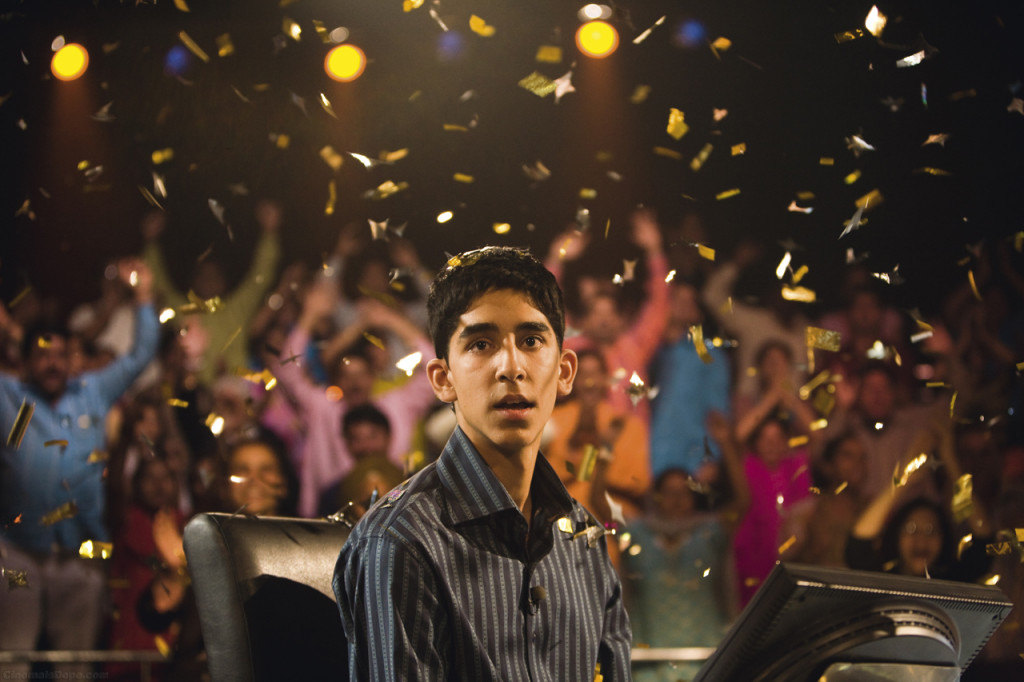 The title says it all. Jamal, a kid who grew up in the squalid slums of Mumbai, is one question away from the grand prize in '"Kaun Banega Crorepati", but he is detained and tortured by the police, who suspect him of cheating because of the impossibility of a simple "slumdog" with very little education knowing all the answers. Thus begins the flashback of Jamal's life, wherein lie the keys to all the answers. Weaving through the slum where he and his brother grew up, of their adventures together on the road, of vicious encounters with local gangs, and of Latika, the girl he loved and lost, 'Slumdog Millionaire', despite its stereotypical reckoning of the India milieu, is an engaging ride (Plus, A.R. Rahman's music helps!)
Read More: Best Feel Good & Uplifting Movies of All Time
8. Catch Me If You Can (2002)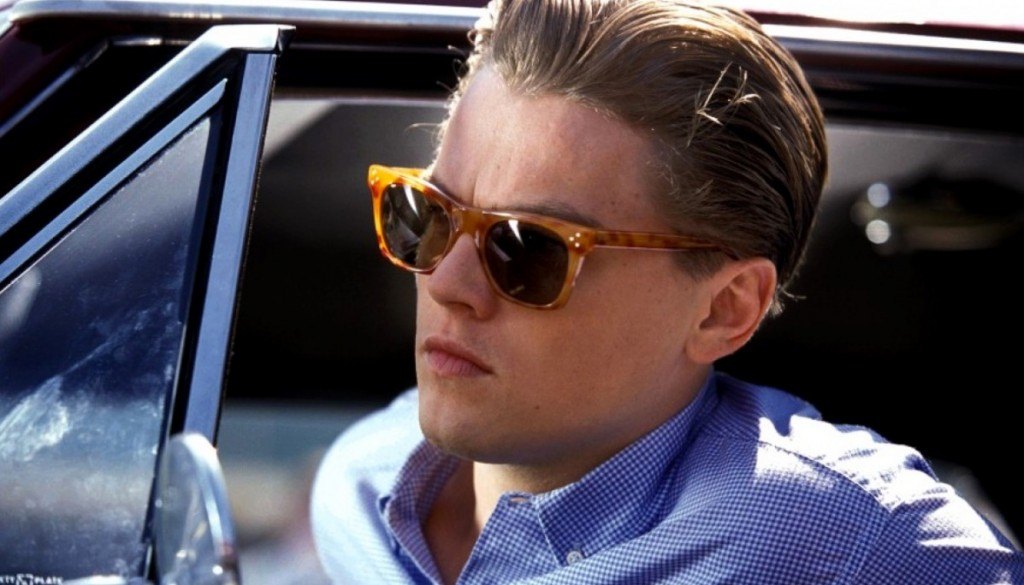 This Steven Spielberg romp is based on the true story of Frank Abagnale Jr. who, before his 19th birthday, successfully conned millions of dollars' worth of checks as a Pan Am pilot, doctor, and legal prosecutor. And despite it being about a criminal, the film goes on to give a lesson or two about how charm and confidence can get you places. Frank arrives to Manhattan with just $25 in his pocket but just a few years later, the FBI tracks him down in France; he's extradited, tried, and jailed for passing more than $4,000,000 in bad cheques. Leonardo DiCaprio is unsurprisingly effortless as Abignale, but it is the unique bond between him and FBI Agent Carl Hanratty (Tom Hanks) in the midst if a cat-and-mouse chase which springs a pleasant surprise. A breezy caper.
Read More: Best Crime Movies Based on True Stories
7. Pursuit of Happyness (2006)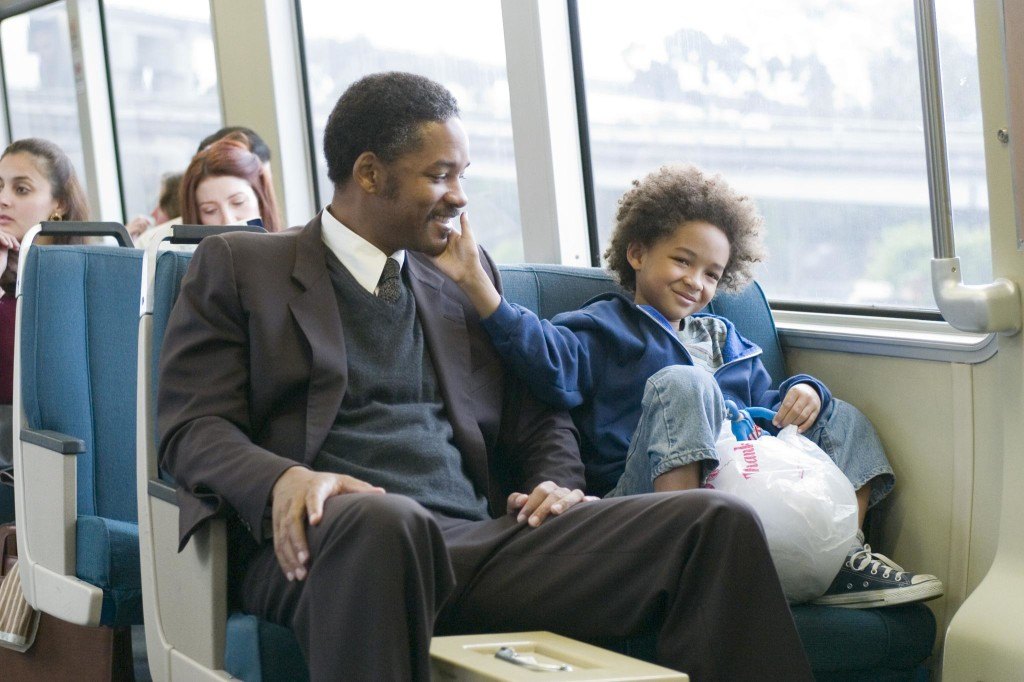 "Hey. Don't ever let somebody tell you you can't do something. Not even me. All right? You got a dream. You gotta protect it. People can't do somethin' themselves, they wanna tell you you can't do it. If you want somethin', go get it. Period." There's no better way to sum 'Pursuit of Happyness' than this line, which Chris Gardner (Will Smith) says to his son. Based on Gardner's true story of being homeless for a year before being a stock broker, the film is uplifting and hopeful in spite of being saddening at points. Nothing substitutes sheer zeal, hardwork and undying optimism, and this is the movie to remind you of that.
Read More: Best Treasure Hunt Movies of All Time
6. Forrest Gump (1994)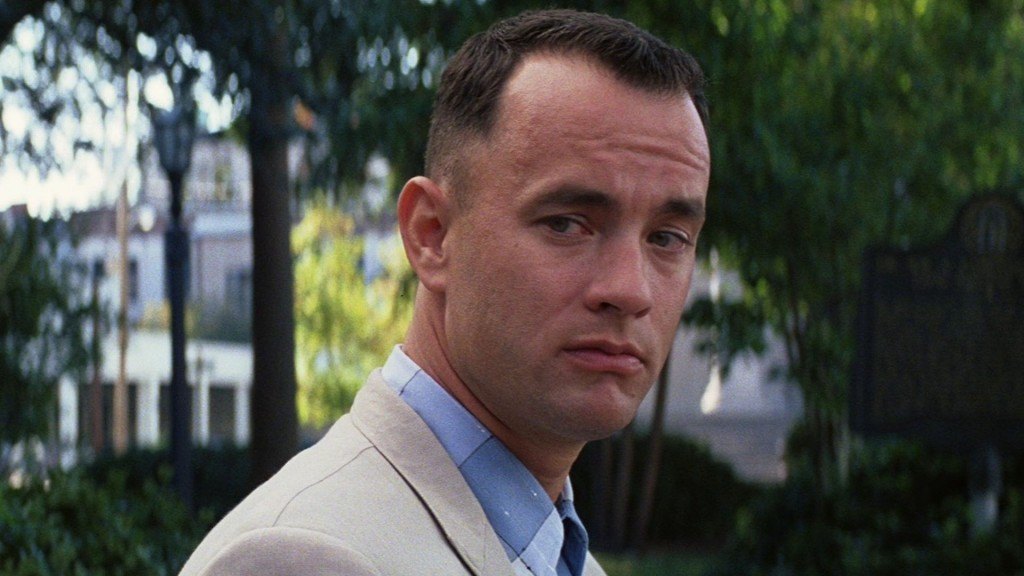 If any film can beat our previous entry in the "Feel-good" scale, it is this. Forrest Gump is a dim-witted but kind-hearted and athletically prodigious fella who is raised well by his mama who unwittingly wins medals, creates a famous shrimp fishing fleet, inspires people to jog, starts a ping-pong craze, creates the smiley and meets the president several times. However, this is all irrelevant to Forrest who can only think of his childhood sweetheart Jenny Curran. He just want to show that anyone can be loved. This show belongs to the phenomenal Tom Hanks as Gump, whose performance is a breathtaking balancing act between comedy and sadness, in an intimate story rich in big laughs and quiet truths. Like a sweet box of chocolates.
Read More: Best Movie Chases of All Time
5. The Wolf of Wall Street (2013)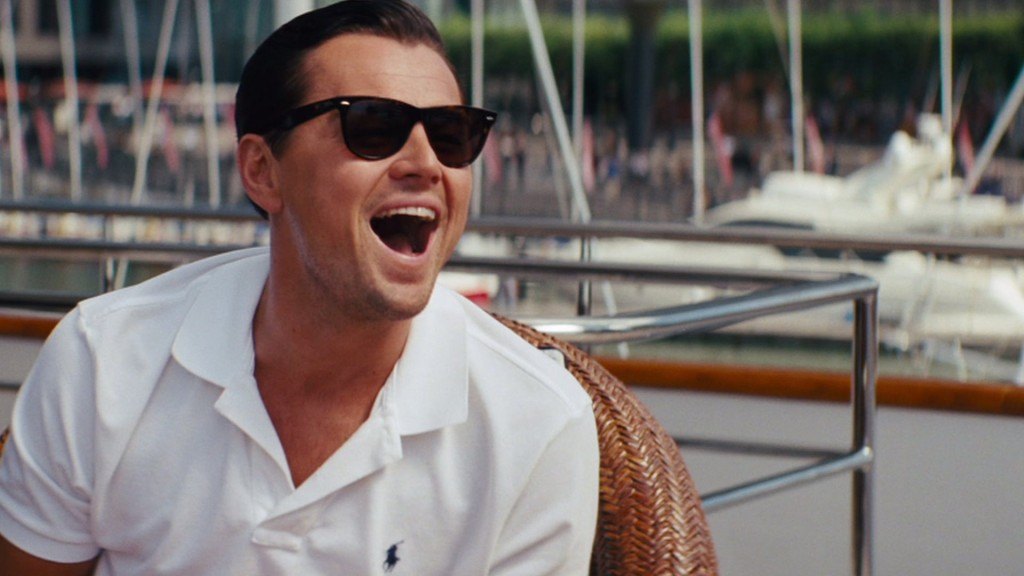 Scorsese and DiCaprio create electricity on screen in a way unrivalled by any actor-director pair (except perhaps Scorsese-De Niro), and this biographical black comedy is the epitome of Scorsese-ism. Based on the story of Jordan Belfort, a fledgling broker who first uses the most despicable means to become a multimillionaire owner of his own firm and then blows all of it away with equal decadence. Both his rise and fall are equally entertaining to behold, thanks to the raging, screaming, irreverent portrayal by Leo, arguably his best to date. 'The Wolf Of Wall Street' is an unapologetic riot of a success (and failure) story.
Read More: Best Hollywood Directors of All Time
4. The Social Network (2010)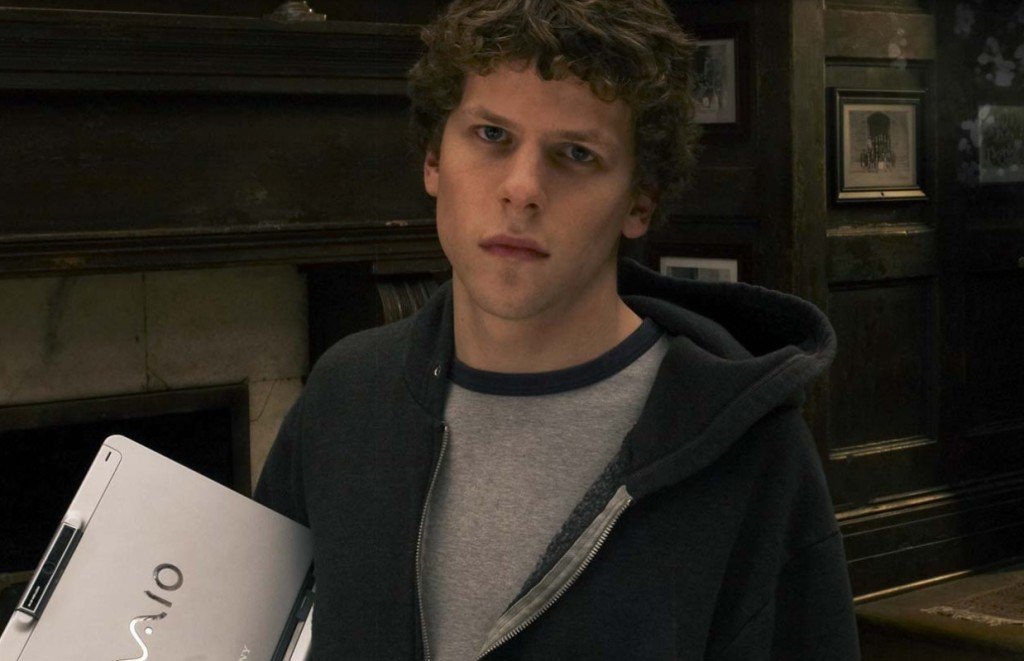 Of course the film chronicling the biggest success story of our era is going to feature on this list! In 2010, David Fincher took a break from creating dark, gritty thrillers to make this film about Mark Zuckerberg's elevation from a Harvard student typing fervently in his dorm to the youngest billionaire in history, and prompt;y nailed it. Alan Sorkin's razor sharp screenplay is always witty, sincere and hilarious all in one (which can also be attributed to the performances of the actors involved, especially Jesse Eisenberg's Zuck). Alongwith the unfaltering dialogue, the film's score, setting and an able supporting cast makes 'The Social Network' a modern classic.
Read More: Best Sex Addiction Movies of All Time
3. Scarface (1983)
A remake of a 1932 film of the same name, 'Scarface' has a cult classic status today, but what might come as a shock to some is that the film was heavily criticised on its initial release for its profanity and violence. But it stood the test of time and is still quoted with gusto. 'Scarface' tells the story of Cuban refugee Tony Montana (Al Pacino) who arrives in 1980s Miami with nothing and rises to become a powerful drug kingpin. Once at the top however, Tony's outrageous actions make him a target and everything comes crumbling down. A no-holds-barred look into the ruthless psyche of Tony and the cocaine underworld of Miami.
Read More: Best Courtroom Movies of All Time
2. Goodfellas (1990)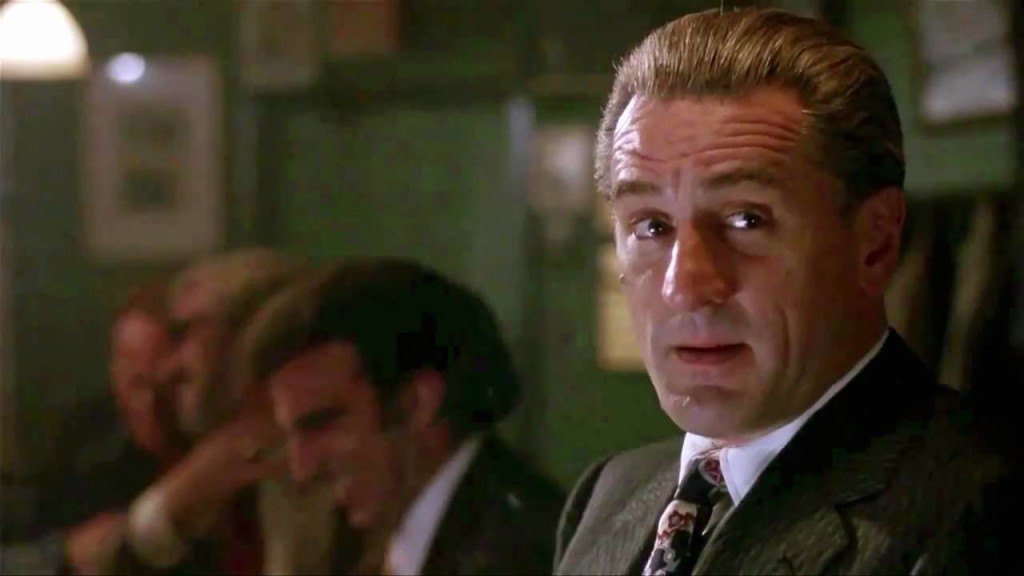 'Goodfellas' is an adaptation of the 1986 non-fiction book Wiseguy by Nicholas Pileggi, narrating the rise and fall of Lucchese crime family associate Henry Hill (the first-person narrator in the film) and his friends over a period from 1955 to 1980. Pileggi stated that after reading Wiseguy, the director immediately picked up the phone, called Pileggi and told him, "I've been waiting for this book my entire life." and Pileggi's replied "I've been waiting for this phone call my entire life." And the rest is classic cinema history. In contrast to all the gangster extravagance in 'Godfather' or 'Scarface', 'Goodfellas' deals with the authentic minutiae of daily gangster life. But Scorsese uses all the arrows in his quiver of tricks to make this affair enticing (for instance, this legendary long tracking shot). When it comes to the crime genre, 'Goodfellas' is as good as it gets.
Read More: Most Controversial Movies of All Time
1. Citizen Kane (1941)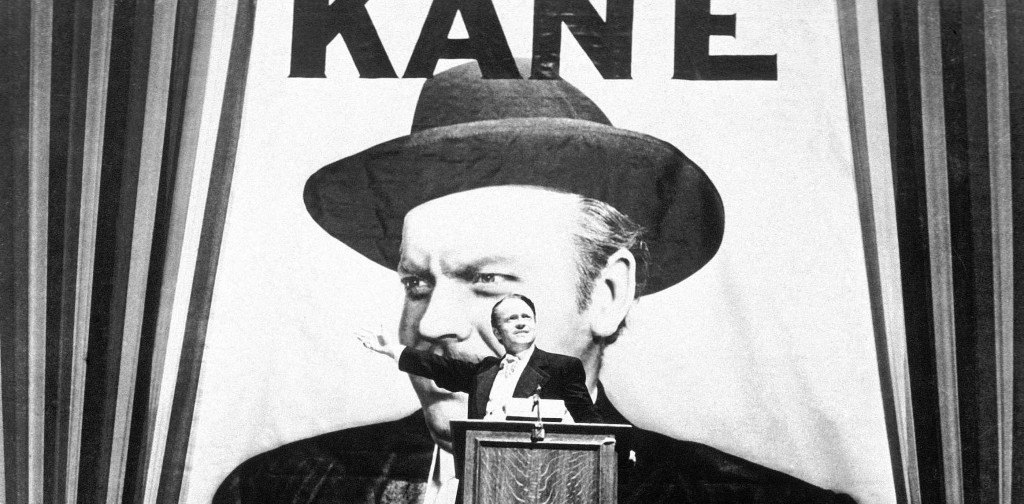 Most of you probably saw this coming didn't you? The greatest film of all time tells the "rags to riches" story of Charles Foster Kane from a poverty-stricken kid in Colorodo to a newspaper magnate and his fall from grace. Narrated principally through flashbacks after his death, the story is told through the research of a newsreel reporter seeking to solve the mystery of Kane's dying word: "Rosebud." Kane's career in the publishing world is born of idealistic social service, but gradually evolves into a ruthless pursuit of power. A staggeringly powerful narrative, original technique, stellar photography and a monumental show by actor-director Orson Welles make 'Citizen Kane' the stuff of legends and the worthiest victor this list could have.
Read More: Best Movies About Grief and Loss