What are the best sex addiction movies? Before we list out the films, let's look into the topic of sex and why filmmakers choose to explore it. Sex in one form or another has always been an integral part of movies. Although, usually, sex is shown as an extension of romance, rarely movies are made "about" sex (don't we already have porn?). Basically, sex movies are uncommon. So, when filmmakers choose to make a film about sex, it more often than not deals with some form of sexual affliction. Among all the sexual afflictions, it seems like sex addiction is the one that's most commonly addressed. So without further ado, here is the list of top movies about sex addiction. You can stream several of these best sex addiction movies on Netflix, Hulu or Amazon Prime.
10. Thanks For Sharing (2012)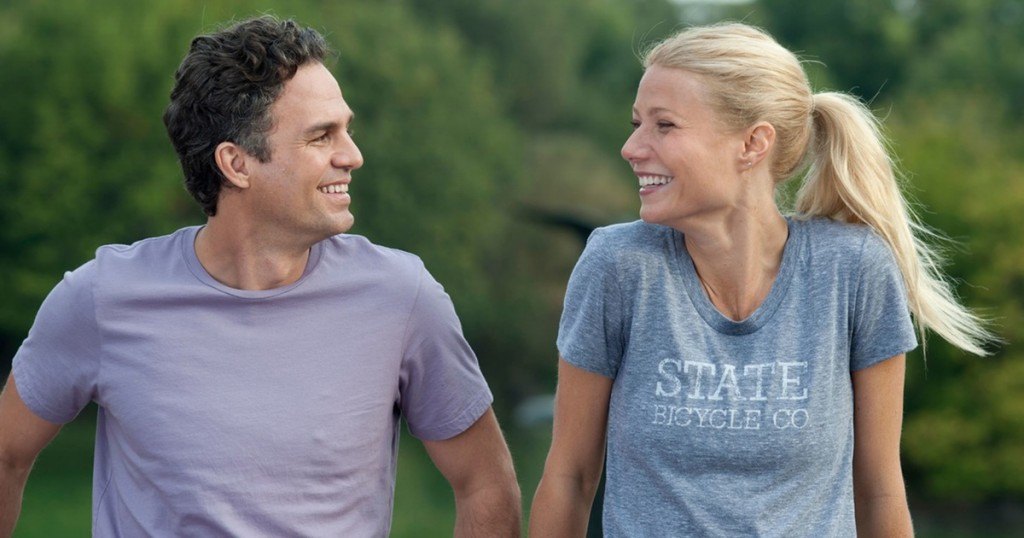 'Thanks For Sharing' is not a sex movie precisely. It is the story of three disparate characters who are learning to face a challenging and often confusing world as they struggle together against a common demon: sex addiction. Even though the film is actually a romantic comedy, the shadow of characters' past — of sex addiction — looms large throughout. Overall, a great one-time watch.
'Thanks for Sharing' is certainly not the best movie on the list but it's a movie that deserves to be mentioned and appreciated for the bold choices it makes. One of the biggest issues with the film is its struggle to balance the dramatic and comedic elements, which results in the film not having a distinctive tone. The performances, however, are quite good. Both Mark Ruffalo and Gwyneth Paltrow are impressive and they try their best to mask the inherent flaws of the film.
Read More: Richest Actors of the World
9. Don Jon (2013)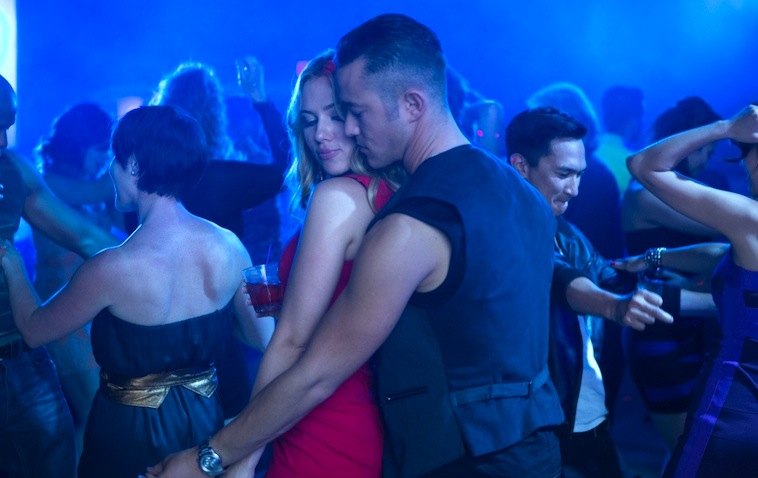 A womanizing bartender (Joseph Gordon-Levitt) is addicted to online porn and masturbation. He meets a gorgeous woman (Scarlett Johansson) who forces him to think for the first time about building a real relationship. Ultimately, it is a distraught woman (Julianne Moore) he meets at a night class who teaches him that real love and sexual satisfaction comes from a truly mutually caring relationship. A respectful directorial debut from Joseph Gordon-Levitt that is surely worth your time.
Read More: Best Scarlett Johansson Movies
8. Looking for Mr. Goodbar (1977)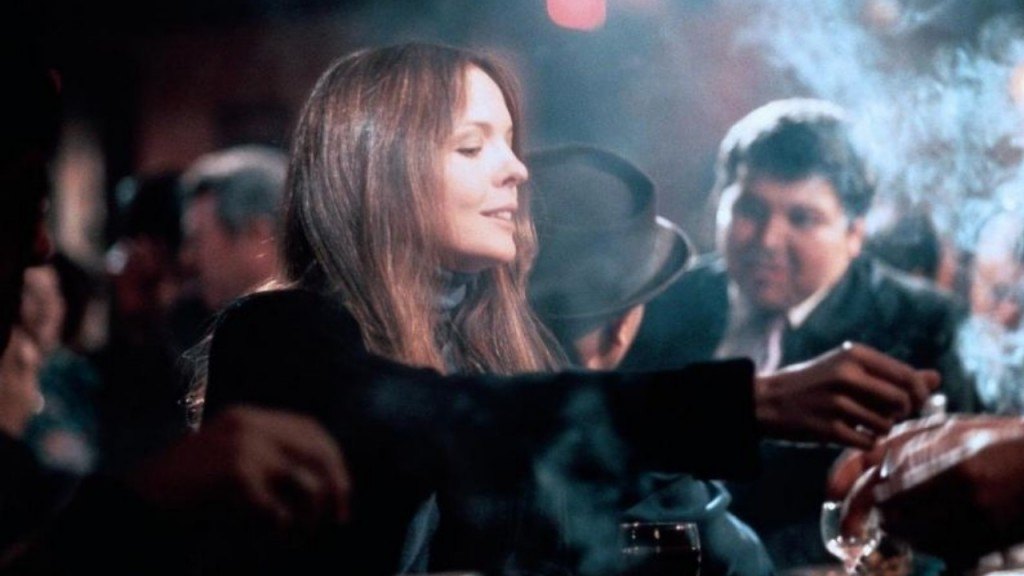 'Looking for Mr. Goodbar' is a provocative edgy drama based on the best-selling novel by Judith Rossner, which itself is based on a true story. The film in a nutshell is about a schoolteacher who spends her nights cruising bars, looking for abusive men with whom she can engage in progressively violent sexual encounters. She begins to wallow endlessly in her new "liberated" sexual lifestyle, the thrill of the evening trysts, which eventually involves drugs and violence that destroy her life. Shockingly told, the film culminates in an unforgettable and shattering climax.
Read More: Best Adult Movies of 2017
7. Nymphomaniac (2013)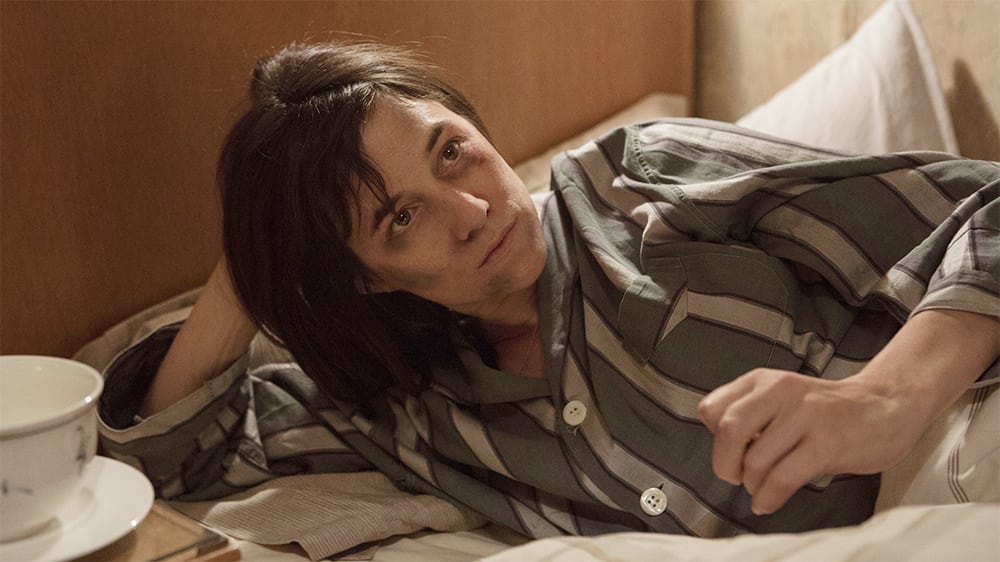 'Nymphomaniac' is the story of Joe (Charlotte Gainsbourg), a self-diagnosed nymphomaniac who is discovered badly beaten in an alley by an older bachelor, Seligman (Stellan Skarsgård), who takes her into his home. As he tends to her wounds, she recounts the erotic story of her adolescence and young-adulthood. Oddly funny and provocative, 'Nymphomaniac' may not be Lars von Trier's best work — remember he has several great films to his name — but still it is sufficiently good enough to hold your interest from start to finish of its nearly four-hour running.
The problem with the film, however, is that after a point, it begins to feel as if it was made purely with the intention of shocking and provoking the audience. The idea again, like most Lars von Trier movies, is brilliant, but it's way too self-indulgent to be regarded as a masterpiece. Charlotte Gainsbourg is exceptional in the lead role and delivers, arguably, the finest performance of her career. At the 67th Bodil Awards, she received the Best Actress award. The film continues to be regarded as one of the most controversial movies ever made.
6. Secretary (2002)
A young woman, recently released from a mental hospital, gets a job as a secretary to a demanding lawyer, where their employer-employee relationship turns into a sexual, sadomasochistic one. Sadomasochism provides the backdrop for a very unusual erotic romantic drama. The film isn't for everyone but it does have some funny and weird moments in equal measure. Maggie Gyllenhaal shines in a bold performance.
Read More: Best Movies Like Porn on Netflix
5. 9½ Weeks (1986)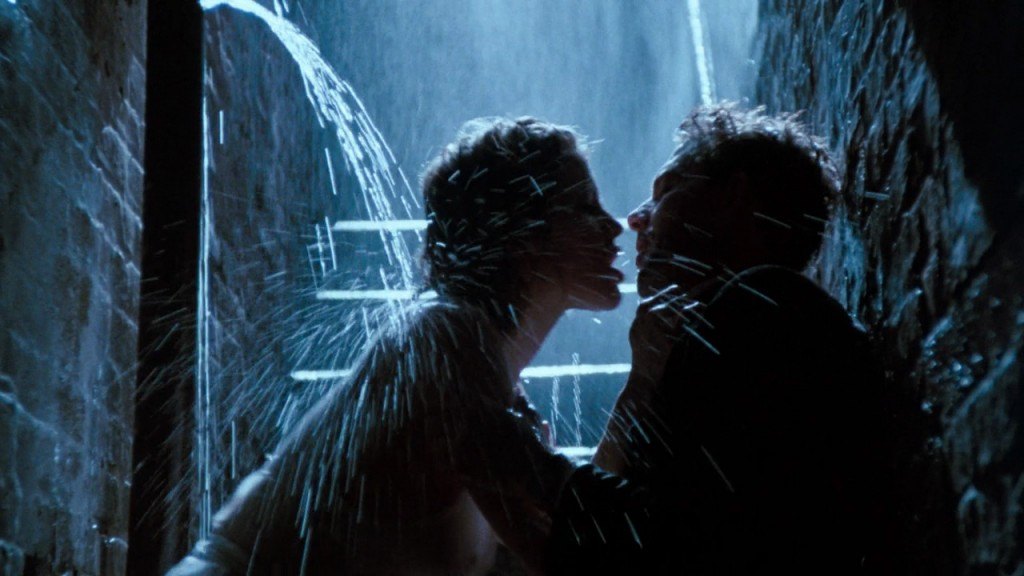 The title refers to the duration of the relationship between self-absorbed Wall Street banker John (Mickey Rourke) and divorced art gallery owner Elizabeth (Kim Basinger). An arresting, sexy, provocative, and compelling erotic drama about relationships, dark sides to human beings, and exploring new sexual pleasures, it's everything that 'Fifty Shades of Grey' could have been. Even though '9½ Weeks' flopped when it first released, since then, it has acquired a cult following.
Read More: Best Incest Movies
4. Last Tango in Paris (1972)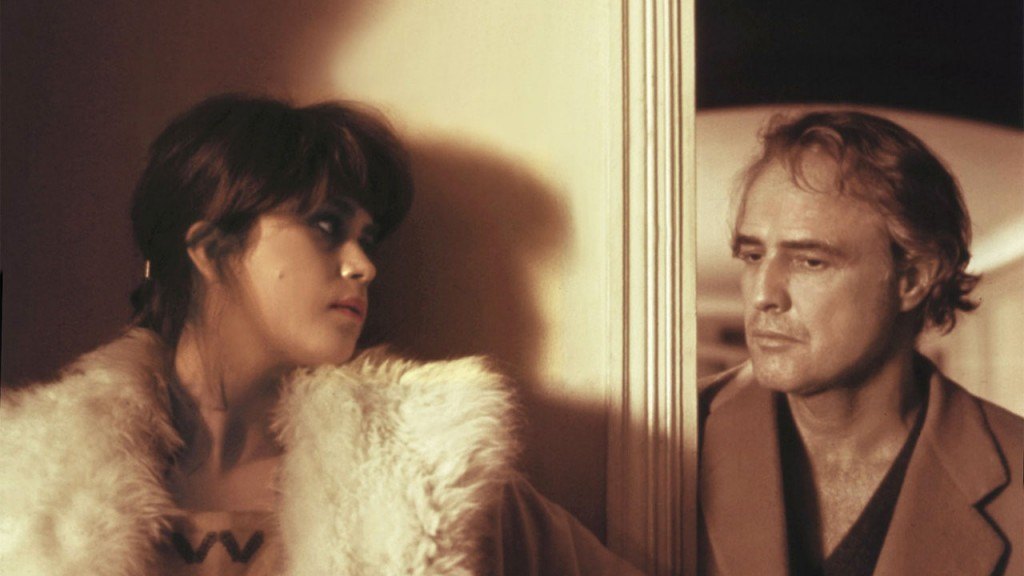 Paul (Marlon Brando), a middle-aged American, comes to Paris when his estranged wife commits suicide. Chancing to meet young Frenchwoman Jeanne (Maria Schneider), Paul enters into a sadomasochistic, carnal relationship with her. The sexual content in 'Last Tango in Paris' is uncomfortably explicit (the infamous "butter scene" is unforgettable). The combination of Brando's acting, Bertolucci's direction, Vittorio Storaro's cinematography, and Gato Barbieri's music create an exquisitely erotic piece of art.
Brando's performance in the film is widely regarded as one of the greatest of all time. The unforgettable casket scene is without a doubt one of the most heartbreaking moments ever filmed onscreen. The film's genius is often overshadowed by the controversial "butter scene", which is definitely something that needs to be discussed, but maybe not today. Nothing changes the fact that Bertolucci was a genius and this film is one of the greatest of its time.
Read More: Best PG-13 Movies
3. Belle de Jour (1967)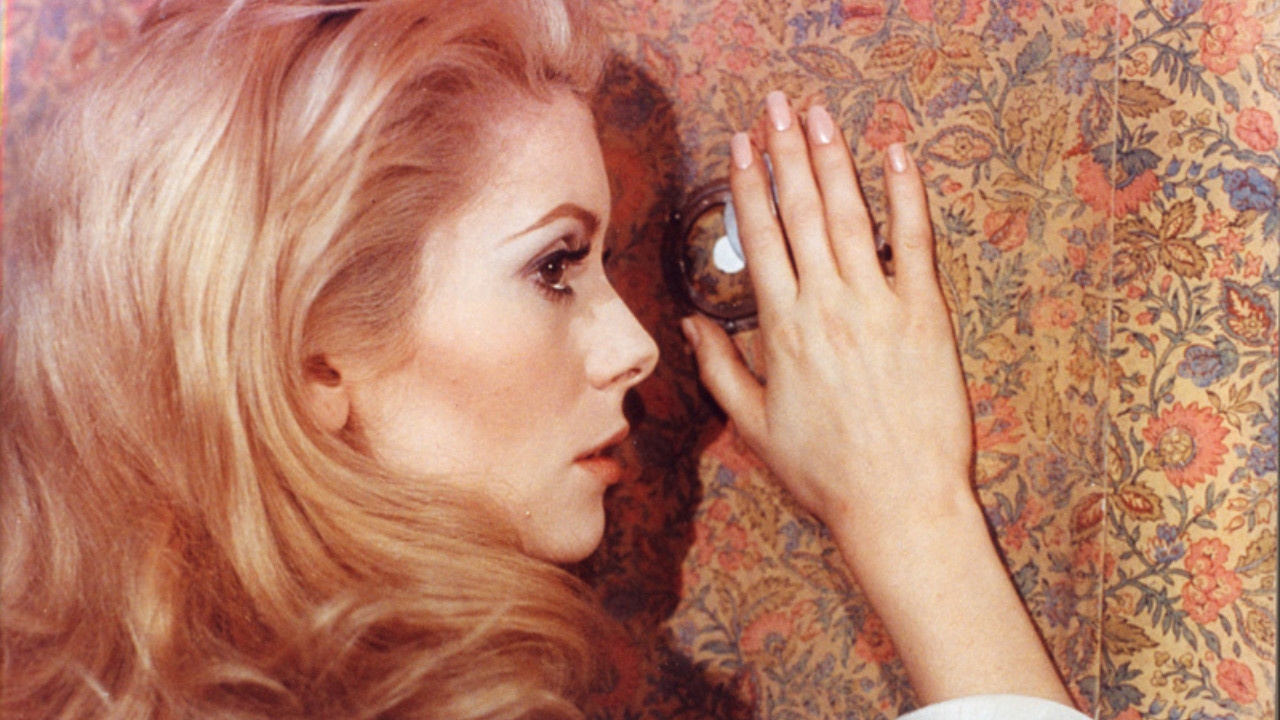 Catherine Deneuve stars as a wealthy but bored newlywed, eager to taste life to the fullest. She seemingly gets her wish early in the film when she is kidnapped, tied to a tree, and whipped. It turns out that this is only a daydream, but her subsequent visits to a neighboring brothel, where she offers her services, certainly seem to be real. Overall the film is a delicate but passionate study of erotica. Roger Ebert called the film "possibly the best-known erotic film of modern times, perhaps the best."
There is nothing even remotely traditional about what Luis Bunuel did with filmmaking. He is one of the greatest surreal filmmakers of all time. 'Belle de Jour' is arguably his finest work. It has all the classic elements that define his style of filmmaking. It is wildly provocative and entertaining, with a memorable performance by Catherine Deneuve. One of the most striking aspects of the film is the cinematography. Bunuel's choice of visual aesthetics here is quite interesting and the way he uses color is truly phenomenal. Easily, one of the greatest films of world cinema.
Read More: Best NC-17 Movies
2. The Piano Teacher (2001)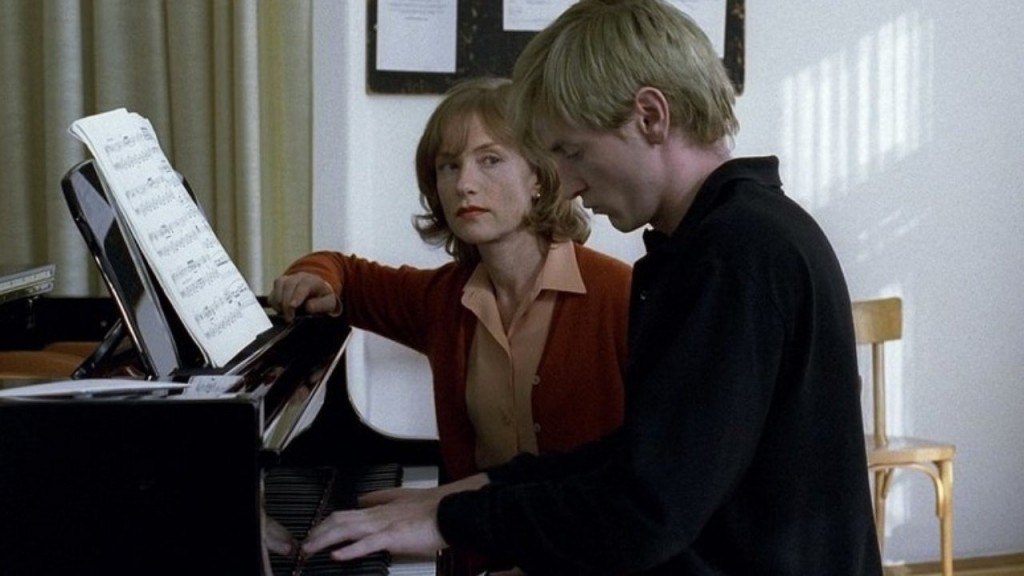 A deeply disturbing examination — what else can you expect out of Michael Haneke — of desire and desperation in love, 'The Piano Teacher' may leave you shaken by the time it ends. Not an easy watch by any means, the film will be richly rewarding to only those who patiently and thoughtfully strive to absorb its subtle nuances — after having gotten through the initial shock. In the end, and if you look closely, Haneke's message with this film is: Love has many shades, and not all of them are beautiful.
'The Piano Teacher', like all Haneke films, is not one that needs to be "liked". We are forced to confront several ugly realities that we'd probably choose to ignore in our real lives. Walter was really attracted to Erika but as he learns more about her true nature, she finds her disgusting and begins to use her merely as a sex object. This is not a film made solely with the intention of provoking, angering or shocking the viewers; it's a devastating character study about a broken woman who struggles to deal with her inner demons. She tries to maintain an intimidating demeanor so as to push people away from discovering her true face. Isabelle Huppert is stunning in the lead role and delivers what could arguably be considered as the greatest acting performance of the 21st century.
Read More: TV Shows With Most Nudity
1. Shame (2011)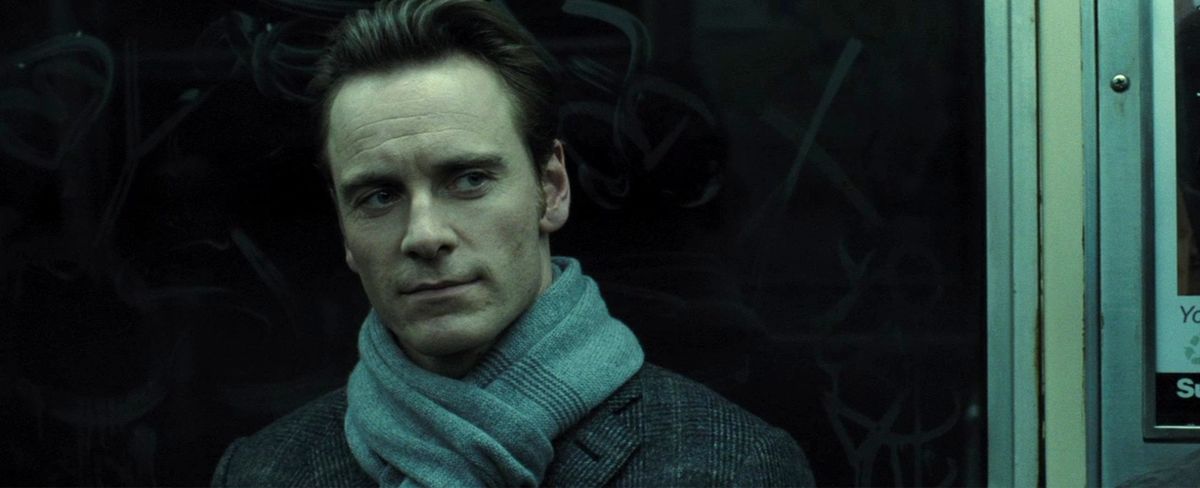 On the face of it, 'Shame' is about sex-addiction; but it could so easily have been about any other addiction. How often we try to masquerade our inner fears and weaknesses under the veil of addiction? 'Shame' deals with that. It also disentangles an aspect of human behavior like no other film this century has managed to do. World came to know about Steve McQueen from the Oscar-winning '12 Years A Slave'. But watch 'Shame' and you will realize why McQueen is such a great talent. The way he lets camera linger around as if it is a silent, invisible person — and not just an image capturing tool — is pure genius.
Michael Fassbender, as Brandon Sullivan, delivers a performance for the ages. One moment he could seem disgusting and violent, the next moment he could be vulnerable. It must have been incredibly difficult to be in the headspace of such a character for a long time. Fassbender defines the tone of the film. Right from that tense opening scene, we know that this man is up to something. There are several scenes that stay with us for a long time: the one where Brandon's sister makes a surprise visit to his house; the one where his sister catches him masturbating; and of course, that nerve-racking threesome towards the end. 'Shame' might not be a film that you'd end up loving, but it's the kind of movie that certainly deserves to be watched and reflected upon.
Read More: Movies With Real Sex Scenes